Smart Products
19 Modern Backyard Office Sheds to Start Building Today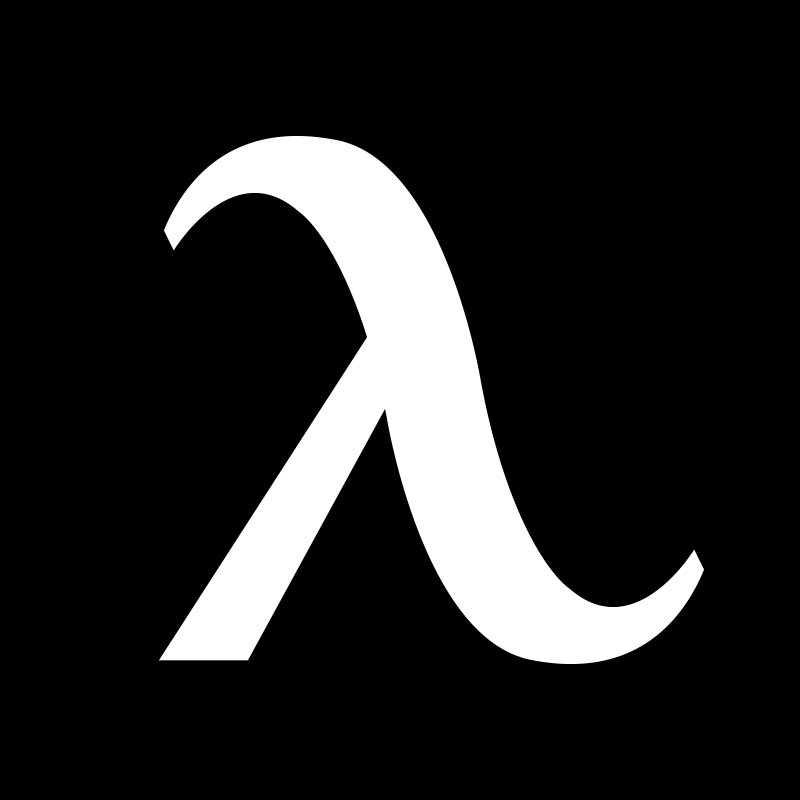 Autonomous
 | 
Nov 13, 2021
For those who may not be too big on the idea of working from home because of the potential for distractions, a modern backyard office may be the next best alternative. Unfortunately, the relaxed environment that the home creates is conducive to heavy procrastination that can lead to reduced efficiency.
As you choose what kind of backyard work pod you want, remember to think about your circumstances as they should always govern the final decision that you make. What kind of material are you looking for? What is your climate like and what material is most suitable?
These are only a few questions, but you should put together a checklist that you plan to run through as you aim to buy your way into backyard office comfort. Here are 20 outdoor office pod designs that you are very likely to enjoy.
19 Popular and Modern Backyard Office Sheds Today
1. Autonomous Pod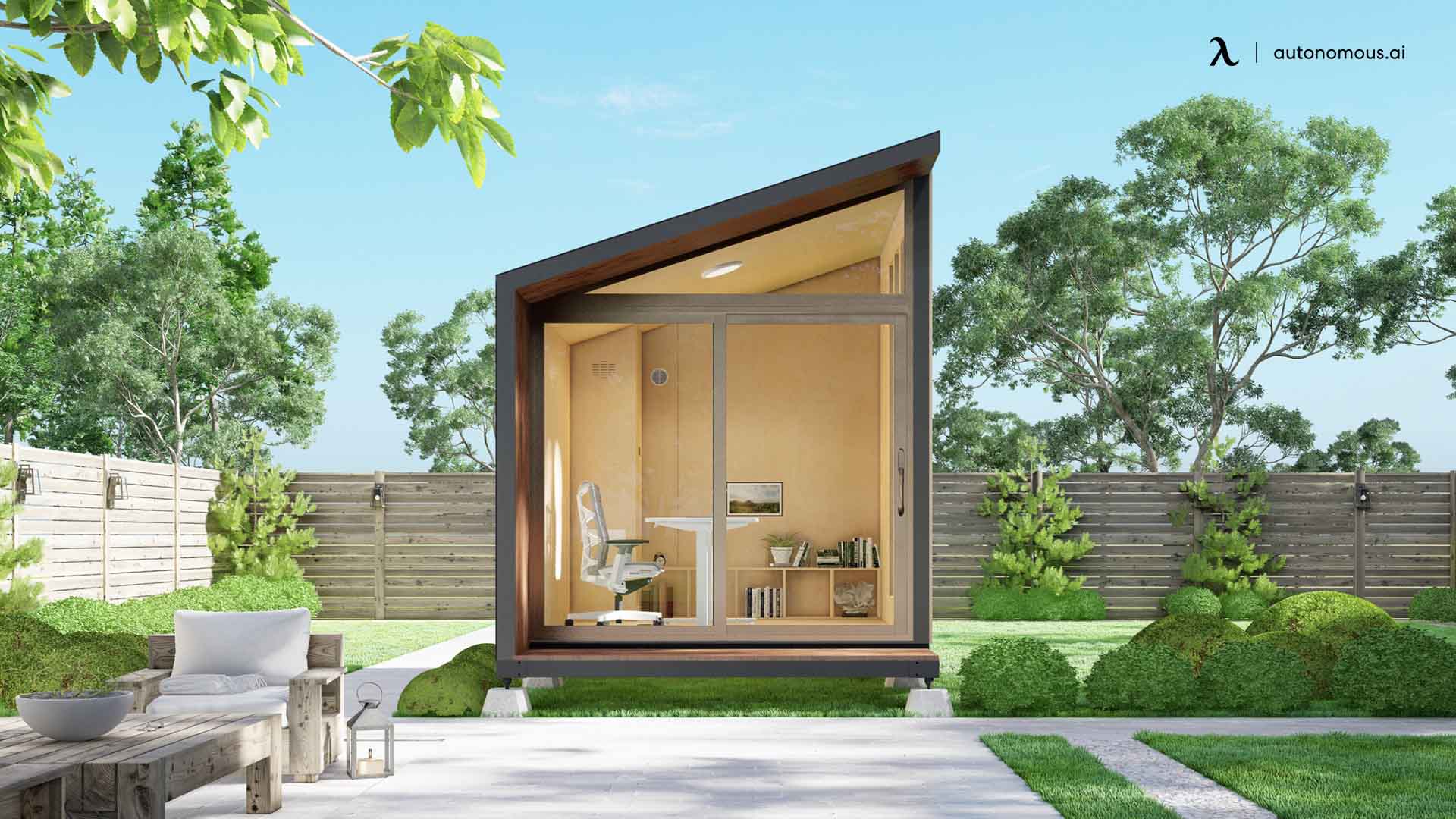 This is the standard variety of the Autonomous backyard work pod alternatives. The cost includes a site visit and construction on your behalf, so all you need to worry about is walking into your office space and getting your various tasks started.
What if you could get the incredible offering that is the Autonomous Pod without having to worry about purchasing office equipment? This is the kind of offering that the Autonomous Workpod provides to you. Imagine getting the space along with the furniture. So, what could stop you from being productive?
Of course, the pieces you get come from the ErgoChair and SmartDesk lines, which are well known for their designs, ergonomic features, and sheer composition.
The required connections are pre-configured into the design, ensuring that the necessities are all taken care of on your behalf. Now, you can go ahead and buy an ergonomic chair and an electric standing desk to fill out your space and get some work done.
2. Igloo Pod
The Igloo Pod is just about what the name sounds like. Of course, it's not the same kind that you may imagine being in cold regions, but the shape and the panel designs are much similar. The modern backyard studio interior is incredibly spacious, and though the frameless exterior is transparent, it doesn't take away from the kind of focused experience you get by using the unit.
Though it may not look the part, the Igloo Pod happens to be highly durable. For example, it can resist several different kinds of weather effects. What more could you ask for?
3. Yardpods
Yardpods offers a design that is conducive to those who want a bit more say in designing their modern backyard studio layouts. While there may be other models that are only available in a single style, this one allows you to take control, so you can enjoy your backyard workspace from both functional and aesthetic standpoints.
Feel free to check out other home office design trends, before choosing your finish, as you may get the perfect insights to help you settle on one.
4. The Bunkie: Premier Deluxe
You can tell that the designers of the Bunkie: Premier Deluxe spent a lot of time fine-tuning its various elements. The minute details come together with the larger ones to create a simply awe-inspiring backyard work pod design.
There is tall wall-to-wall glass that makes for a premium look and feel that you are never going to forget. Based on the dimensions and the building style of this modern backyard studio, no permit is needed in North America to get your Bunkie up and running. What more incentive do you need?
5. Small Sphere Pod
The name is enough to tell you quite a bit about this modern outdoor pod option. While it may not give you the best home office setup, you are getting one that is the definition of futuristic. A sphere is not the most popular shape in office designs, yet this one doesn't take anything away while giving you quite a bit.
If you have a garden and you want to take advantage of an incredibly convenient rotator sphere with alternating entrance positioning, then this may be the design that you choose.
6. Rotating Luxury Pod
There couldn't be a better step forward beyond the previous entry than this one. It is another spherical design that features a rotational capacity. However, while there may have been positional limitations on the small sphere pod, you enjoy an unbelievable rotational range of 360 degrees if you choose this luxury design.
You can see that it's meant to isolate yourself or focus time, so once you have the right work from home equipment, let nature take its course.
7. PopUpHut Office Pod
The next thing you would expect to stand out on a modern backyard cottage list that is featuring futuristic rotational pods is one that has a standard rectangular shape. If nothing else, it should be the poster child for generic design. Somehow though, PopUpHut simply outdid itself with this piece of functional art.
The wood and glass are paired in such synchrony that they often don't even feel like separate entities. Space concerns are not a problem too, as you could easily purchase two sets of furniture for the work pod and fit them in quite comfortably.
8. Tetra Shed
While the Tetra Shed may have been an interesting purchase, it's not here for that reason. Some people want to have a creative hand in the modern backyard office that they eventually use.
You may, however, need some inspiration to get there, and that's where the Tetra Shed comes in. Its oddly shaped design was specifically intended, as the idea was to chain multiple units together like office cubicles. Still, it works great for a single person who wants to work in solitude.
9. Linea Garden Office Pod
This modern backyard cottage design features a low-profile construction type. There is no roof overhang, and it's sized considerably enough to give just enough of an additional flair to your garden. The presence of well-designed internal guttering in tandem with an unembellished exterior leads to the unique ability to build remarkably close to boundaries.
So, if you have a tight space and you are looking to make it a part of your modern backyard office, this is the way to go.
10. Professional-ii Garden Home Office
Beautiful is the understatement of the year when talking about this tremendously designed modern outdoor pod that sees a host of utilization in other areas. Simplicity and elegance rarely come together this well, but no one can deny that this facility nails it.
Space is not a concern, especially since there is enough for you to accommodate two separate workstations. This is what many people have in mind when they think of "the modern office."
11. QualitySheds Studio Shed
Under many of the circumstances, it could be said that going for the cost-effective option means compromising your ability to get a functional unit. However, QualitySheds breaks the mold by combining affordable pricing with a tremendous facility for a backyard work pod.
Customization options are present, as you can choose your finish, color, size, etc. The variety doesn't stop there, as even the fundamental design of the pod can vary greatly from one customer to another. It's all about the vision you have and the space you can dedicate to realizing it.
12. Platform 5 Architects Hybrid Office Garden Shed
This is hands down the most futuristic-looking modern backyard office on this list, and it wouldn't be surprising to find out if it has that distinction overall. The glazed office features a beautiful combination of glass, sturdy frame material, and a breathtaking shape design to create a sturdy unit with an outstanding visual.
The oak interior is incredibly spacious, and the lighting provided complements your natural option incredibly well. For style points alone, this unit is almost unbeatable.
13. Rattan Lounger
The idea of an apple-shaped backyard work pod with an open design may sound a bit strange alongside the other options here, but in the right hands and the right context, it can be just what the doctor ordered.
The interior is very spacious and comfortable, especially when you consider the plush pillows that are a part of the package. Garden placement is often the best choice for the Rattan Lounger, as it brings off a very special look in the right one.
14. Rolling Prefab House
As the name implies, you can technically roll this cylindrically shaped soundproof work pod around as needed. There is a resting area along with an office area that lies on the floor and ceiling respectively. When you want to switch between whichever of the two you want to use, you turn the cylinder.
you are not going to be able to purchase a Rolling Prefab House, primarily because it was a project that two German college students embarked on. However, if you are a part of the DIY culture or know someone else who is, this could be the perfect project.
15. Sheridan & Co Fokus Breathing Room
While this modern backyard office build is not the cheapest design in the world, this workspace from Sheridan & Co. is very well done. It's not all about bells and whistles and a host of features that you can get. While these are nice, simply having a sturdy design with adequate allowances for you to carry out your work-related tasks is enough.
Sheridan & Co. clearly realized this and brings you a glass-framed workspace that meets your needs for both functionality and usable surface area.
16. Archipod
If you want to be the talk of the town from a visual perspective, then the Archipod is what you want to get. It doesn't have the premium glass build that the other spherical designs have, but it replaces this with a very creative and very beautiful wooden composition.
The interior is also well built and can facilitate your home office desk decor with quite a bit of space to spare.
The entrance door of this modern backyard office opens upward, which contributes to why the Archipod feels like something out of the future. Note that the desk decorating does not require you to purchase your own table, as a semicircular one comes pre-installed and mounted to the wall of the unit.
17. Ten-seater Glass Sphere Pod
You may not necessarily need to capitalize on the full 10-seater potential of this glass unit, but it speaks to the kind of space that you are getting if you should decide to invest in one.
Like the best modern backyard office options on the markets, adequate allocations are made for you to have power and other required connections. The presence of Bluetooth audio and a heater seal the deal for many of the facility's users.
18. Rowlinson Connor Corner Garden Office Pod
For those who have a lot of space to dedicate to a garden office product, look no further than this 16 by 8-foot design from Rowlinson Connor. From a size perspective, it's one of the only builds that match up to the individual floor space of a traditional workplace.
It has an open-fronted area to preserve that pod feeling, and it happens to be tremendously eye-catching. The most surprising thing about this unit is it's surprisingly affordable price, especially when you consider how large it is.
19. OfficePOD
Some people have less space than others, and they often feel left out in the external workspace conversation. That's where this modern outdoor pod or home office pod comes into the equation, as it is specially built for those who may not have the expensive real estate that others do.
The rounded rectangle glass theme makes for a very expensive look, though the price does not necessarily reflect the same story. It's all about enjoying the space you are in this modern backyard office so you can enjoy what you do.
Final Remarks
This is the definitive list of the top modern backyard office options that you can choose from. All these offer varieties in size, shape, placement recommendations, and composition. Be sure to review them and understand how each can benefit you before you make your final decision.
Hey, you have special pricing through your company.
Get exclusive rewards
for your first Autonomous blog subscription.
WRITTEN BYAutonomous
We build office products to help you work smarter.
Coming at You Live from Autonomous' Social Media!