A massage for back pain could change your life, especially in moments when you thoroughly need it due to the discomfort you're experiencing. 
When you're at work, for example, you may need help if you're suffering from back pain, and this happens a lot if you're an office worker or perform all your tasks at home. 
In this article, you'll learn what you need to know to alleviate your pain when you struggle to relax. Take a look! 
How Do Massages Help with Pain?
Massage techniques involve combining hand movements with tools. Professionals use this to alleviate pain and tension and improve your well-being. 
When you spend hours sitting down in front of your computer or standing up while doing your work, your muscles will tense up.
Massages help because they stimulate your blood vessels, tendon and muscle tissue, and collagen fibers, helping you relax and ease discomfort. 
Furthermore, massages can help reduce stiffness, especially if it's because you've spent too much time in the same position. 
If you get a relaxing massage, you'll also be able to decrease swelling and inflammation in your soft tissues. In addition, there are psychological benefits too like increased productivity and a better mood overall.
Techniques for Lower Back Pain Massages
Massage therapy for back pain can change how you feel, especially if you've been suffering from stiffness, tension, and discomfort for a long time. 
There are different techniques you can use to ease discomfort, and after you get the massage, you should prevent further tension by doing several different things. 
You could, for example, get the best chair for lower back and hip pain, exercise regularly, and stretch every day. 
However, if you're very tense, you should start by choosing a specific technique and getting a low back pain massage. Here are some of the most common options: 
Acupuncture
It comes from Asia and has gained a lot of fame due to its health benefits. Acupuncture could help you feel more relaxed since professionals will place needles on specific points to ease your tension.
Even though it's not a traditional low back pain massage, it could alleviate pain if you get help from experienced professionals. 
Hand Massages
They're the most famous alternative, and they have made their way to people's households because now, you can even learn the basics and ease your partner's pain whenever they feel discomfort. 
Professional massagers will often use essential oils, smells, or creams to make the experience even more relaxing. Plus, when you have a specific condition, they may consider what's going on with your body and adapt their technique to your needs.
Using Electronic Massagers
Many people enjoy relaxing and need to loosen up from time to time, but they may not be able to go to a massage place. Due to improvements in everyday technology, you can now use electronic massagers to ease your back pain. 
Even though some patients say the best type of back pain massage is the hand method, electronic massagers can be very convenient as well. They'll help if you need to unwind and don't have time to set up an appointment or simply prefer to ease your tension while you're at home watching your favorite TV show. 
Common Types of Massages for Treating Lower Back Pain
If you're getting a massage for back pain, you need to find a technique that works well depending on your specific condition. 
While some people benefit a lot from electric massagers, others need neuromuscular or trigger point therapy. Here are the most common options: 
Trigger Point Therapy or Neuromuscular Massage
It's a hands-on alternative that targets specific points under the skin, which could be responsible for neuromuscular pain. 
When you're getting a neuromuscular back pain massage, the therapist will identify your trigger points, then press them one at a time inducing comfortable pressure to relieve tension. 
Swedish Massage
With this type of back massage for back pain, the therapist will tell you to lie face-down, then they'll pay attention to your calves, hamstrings, and back muscles. 
Therapists will knead and use repeated long strokes to promote relaxation if you choose this massage type. Since it's so relaxing, it's one of the best alternatives to alleviate physical tension and emotional stress.
Hot Stone Massage
Some people fear it, but it's one of the best alternatives if you want a deeply relaxing back pain massage. In this case, therapists will put hot basalt stones in specific spots, moving them on different parts of your skin. 
The stones' heat will promote relaxation and ease muscle spasms and cramps. Plus, it increases oxygen, improves blood flow, and allows your body to release toxins. 
Massagers for Back Pain
Living with back pain can affect you since you won't be able to perform your daily activities as you usually would. However, there are different alternatives, so you don't have to be in pain the whole time. 
Some people choose to get home gym equipment to stay fit and reduce stress and pain. However, others decide to go with the massage route to relax. In that case, they may have to go through several options until they find the one that suits their needs. Here are some of the best options: 
Ovicx Deep Tissue Massage Gun
It doesn't matter where you are; you could be comfortably sitting on your sofa after a long week or jump-starting your month on a Monday morning. Regardless of the case, Ovicx's Tissue Massage Gun will melt away your fatigue. 
It's a massage gun for lower back pain, and since it's ultra-portable, you can carry it with you and use it whenever you feel tense. 
Since it has a brushless monitor, four massage heads, and four intensity levels, you'll get plenty of features to choose from.
Lyric Therapeutic Massager
You could get the best office chair for upper back pain, but if you buy the Lyric massage gun, you'll experience a level of relaxation you'd never felt before.
The Lyric therapeutic gun is a fantastic alternative if you want a tool to give yourself a back pain massage whenever you need it. 
It's available in five different colors and has a sleek design. Plus, its battery lasts long and the gun comes with a long extension handle.
Addaday Addaday Edge: Massage Gun with Five Heads
Another fantastic tool to get a massage for back pain is Addaday's gun with five heads, which will give you features that no other product can. 
Many people recommend doing back stretches after a workout session to alleviate tension and prevent issues. However, this won't be enough if you have a history of suffering from pain.
With a tool such as Addaday's massage gun, you can relieve tension and feel relaxed whenever you need it. 
It's a cordless massager, so cables won't restrain you from adopting a comfortable position when you're using it. On the contrary, you can carry it around whenever you need to.
PMT Double Head Percussion Massage Gun by Body Drummer Double
Another percussion massager with different heads is PMT's option, which doesn't have five but can provide you with two sturdy ones, which won't disappoint. 
If you need a quick low-back pain massage, PMT's alternative is ideal since it's ultra-quiet, effective, portable, and powerful. 
Plus, it comes with different attachments, so you can change them depending on your needs.
PMT Body Drummer Pro X Percussion Massage Gun
The same brand also offers a professional percussion massager, which is the ideal addition to your home if you need to unwind after a long week. 
Although some people are lucky enough to not suffer from back pain, others need tools to make sure they're able to unwind as much as they can. Fear not, because PMT has the ideal professional product to help you. 
When you get a back pain massage using PMT's alternative, you'll enjoy painless relief. It reduces muscle discomfort and stiffness quickly, so it's perfect if you've been suffering for a long time and want to enjoy your weekly activities again.
PMT Spinal Decompression Belt for Lumbar Traction by Theratrac
The last item on this list is PMT's lumbar decompression belt, which is ideal for people with lower back pain issues, especially if you frequently get stiff. 
If you've been suffering from chronic back pain for a while, you know there are a few things that can alleviate it. However, the lumbar decompression belt is one of the tools that could help you since it uses top-tier technology to allow you to relax. 
You can get a relaxing massage for back pain with this belt since it decompresses your muscles and alleviates tightness. 
Even though chronic pain is an uncomfortable situation to live with and could change how you perform your day-to-day tasks, with the lumbar belt, you can live a much more relaxed life.
Why Should You Frequently Get Massages?
A fantastic low back pain massage could change your life, especially if you get it in a professional place. However, using tools to relax at home is also a convenient idea, particularly if you're looking to make the most out of your time and trying to learn to relax by yourself. 
Unwinding can be challenging if you've been tense for a long time. Nonetheless, it'll be much more achievable once you have the correct tools. 
With massagers, you get to choose many different alternatives. Instead of lying on your bed in pain, use these tools and quickly alleviate what has been troubling you. 
The results you get also depend on your specific situation. If you have a medical condition, for example, you should always consult with your primary care doctor before using any tool that could affect you. 
However, once you start using the massagers according to your needs, you'll notice your back pain will start decreasing. 
Furthermore, since a low back pain massage can also give you emotional benefits, you'll probably feel happier or more relaxed after a few days of giving them a try. 
It Takes Time
Keep in mind that overnight results are almost impossible when it comes to back pain because, in most cases, you may have been having it for a while. 
The first low back pain massage you get will probably make you feel better, but the more you incorporate relaxing techniques and tools into your life, the faster you'll see positive results. 
In the end, it's also about learning to relax. Stretching every couple of hours is a fantastic alternative, for instance, especially if you're a gamer or an office worker and have to spend a long time in front of your computer. 
Final Thoughts
Many people suffer from lower back pain. If you're one of them, remember that you're not alone, and others are also looking for ways to relieve their discomfort, feel more relaxed, and go back to their daily activities. 
In many cases, you may not be able to perform your daily tasks the way you usually do if you have lower back pain. Nonetheless, massages can help a lot, particularly if you use tools and techniques that are specific to the issue you're experiencing. 
It'll take some time, but you can get one of the tools the article mentioned and start relaxing as soon as you get it on your doorstep. You'll notice an impressive change after a few massage sessions, and you'll probably regret not having bought the massager before!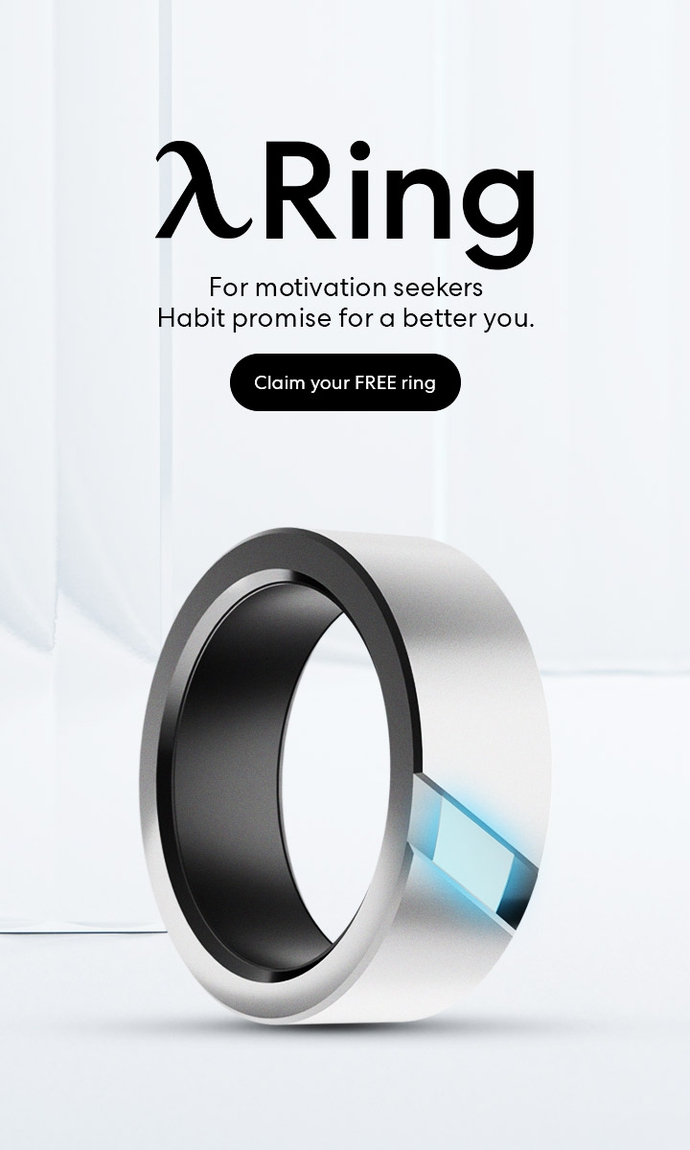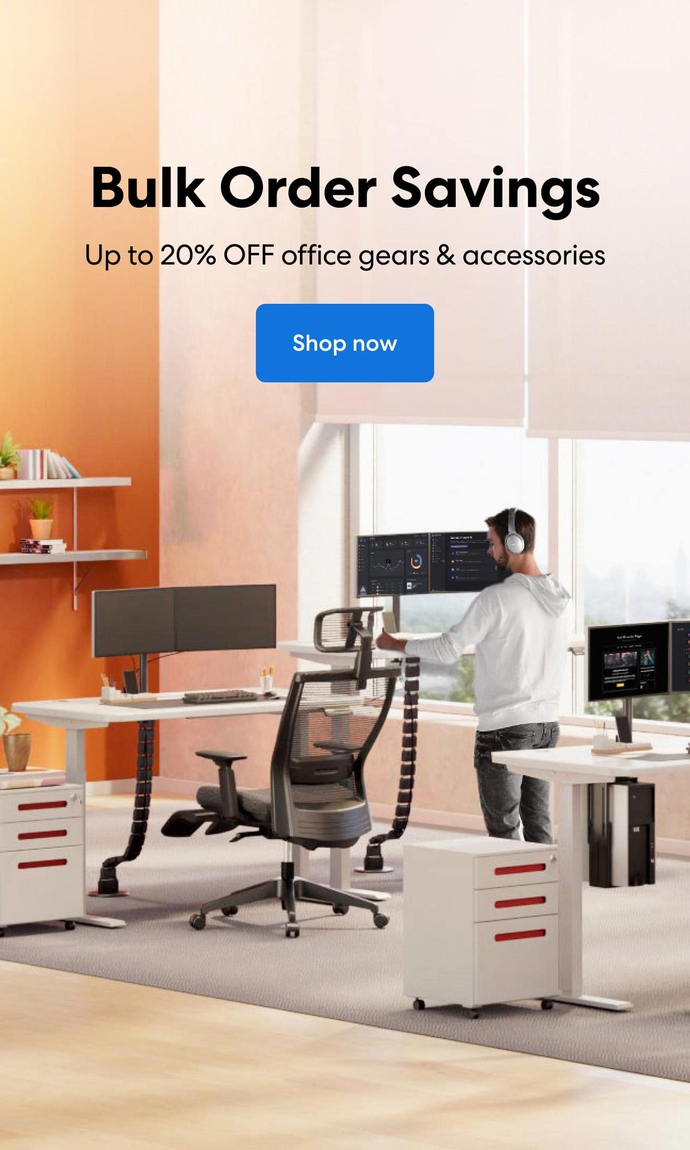 Subcribe newsletter and get $100 OFF.
Receive product updates, special offers, ergo tips, and inspiration form our team.