Smart Products
Top 20 Ergonomic Chairs for Upper Back Pain You Must Have in 2023
13,429 Views
Staying seated for too long in your chair at work will lead to pains in your lower back. That could even spread to your shoulders, exacerbating existing back issues you might have. The reason is that your body stays in a static position. This position later places immense stress on your legs, back, shoulders and arms if you don't use the best chair for upper back pain. An even greater amount of stress lands on the spinal discs and back muscles. However, not all chairs are made alike, and the right office chair upper back support could help you work comfortably.
Suffering from intense or mild upper back pain is not something you should take lightly, but instead, address it as soon as possible. Take into account that this is a delicate issue that could end up causing you significant problems in the future, making you unable to keep working. That's why most office workers try to get as many ergonomic products as they can in their workplace, and one of the best things you can invest in is buying an ergonomic chair for upper back pain.
Ergonomics is a whole new world to the people who haven't studied a lot about it, so it's tricky to understand all the aspects about it when being a first-timer with them. However, you shouldn't let this stop you from getting an upper back pain office chair, since these chairs don't only help ease your back pain, but also prevent it from happening while offering many advantages in the process!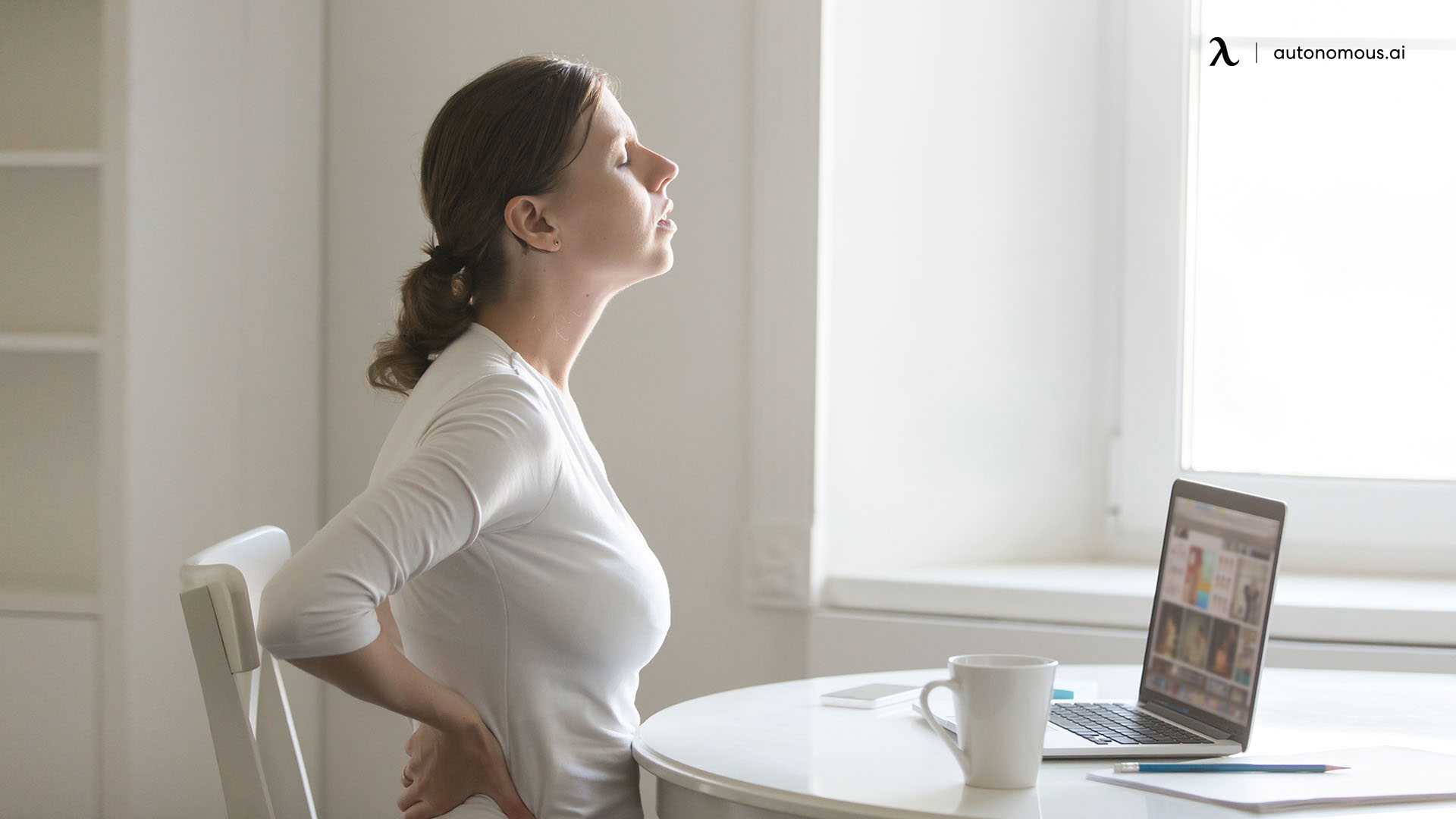 We mean to explore many aspects of the ergonomics business, specifically the ones related to back support since we want you to have some knowledge before investigating on your own.
Sometimes we want to find the best office chair for upper back pain, but then we realize that the best chair is not always the best chair for us. Taking that into account, let yourself dive into this page to learn what's the best ergonomic chair for you!
What Is Causing Your Upper Back Pain?
To understand how an upper back pain office chair can help you, you need to understand what is causing this pain. This problem can originate in many ways, and those things have specific causes for them, so we recommend that you carefully analyze the primary reasons for it to know which one is in your case. Here you have a list of the things that could be causing your upper back pain:
Bad Posture
Having bad posture is a common issue that affects office and remote workers since they have to spend most of their time in a chair. Sitting all day in a chair causes many health risks. Using a standard chair worsens your posture the more you use it, even more, if you had these problems before. What is dangerous about having bad posture is that if the issue progresses, it can produce other back problems, so you have to correct it quickly.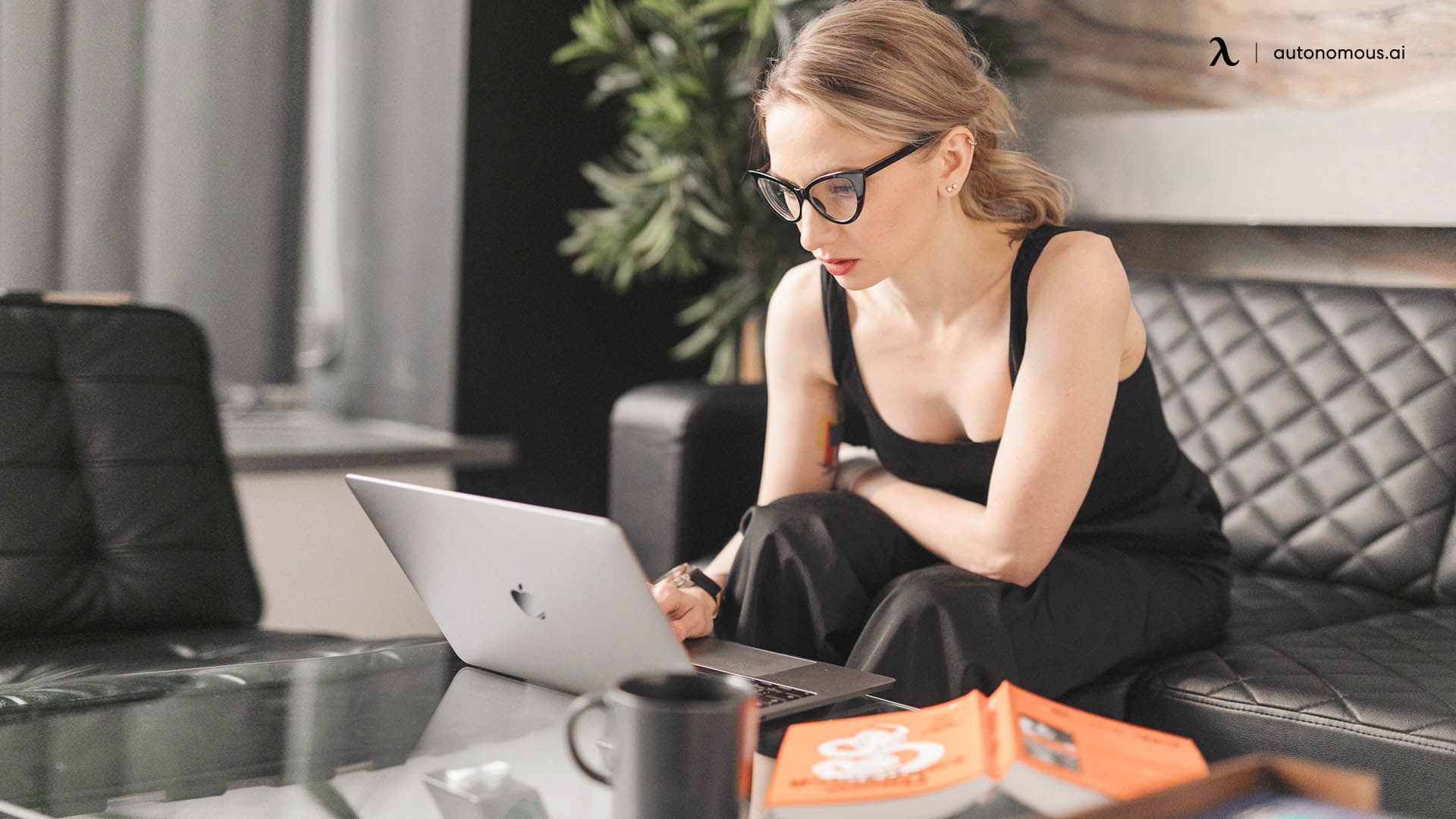 Muscle Strain
Muscle strain can produce severe upper back pain, so if this is what is causing your pain, you can notice it right away. The sensation is extremely uncomfortable to the one suffering from it, so you should treat it as soon as you detect it. Muscle strains tend to happen for lack of flexibility or overexertion of the muscle, so having a bad posture can bring that as a consequence.
Spinal Cord Compression
That issue occurs when you are in a situation that causes your spinal cord to deal with a lot of pressure, producing pain and spreading it to other parts of your body. Take into account that this condition can make many parts of your body hurt, so pay attention to what you feel and when the sensation starts to decide how to address it.
How Can an Office Chair with Upper Back Support Help You?
As you could see, many reasons can cause upper back pain to happen, but the question is: How can you stop the pain? And the answer is with chair support for upper back pain! It's understandable that you doubt that a chair can help you address all the situations we mentioned, but the reality is that since those chairs were made to solve those situations, their design does all the work by itself. Look at some of the benefits of using ergonomic chairs:
Posture Improvement
Ergonomics companies develop ergonomic chairs with a design that allows them to support your back completely. This support improves your posture. The chairs adapt to your body and boost your back's breathability, alleviating any pain that you could be suffering from.
When correcting your posture, you prevent neck and back pain, since most back problems come from a bad posture. Not only that, but these chairs allow you to adjust them as much as you want, so you can modify your chair to meet all your personal needs.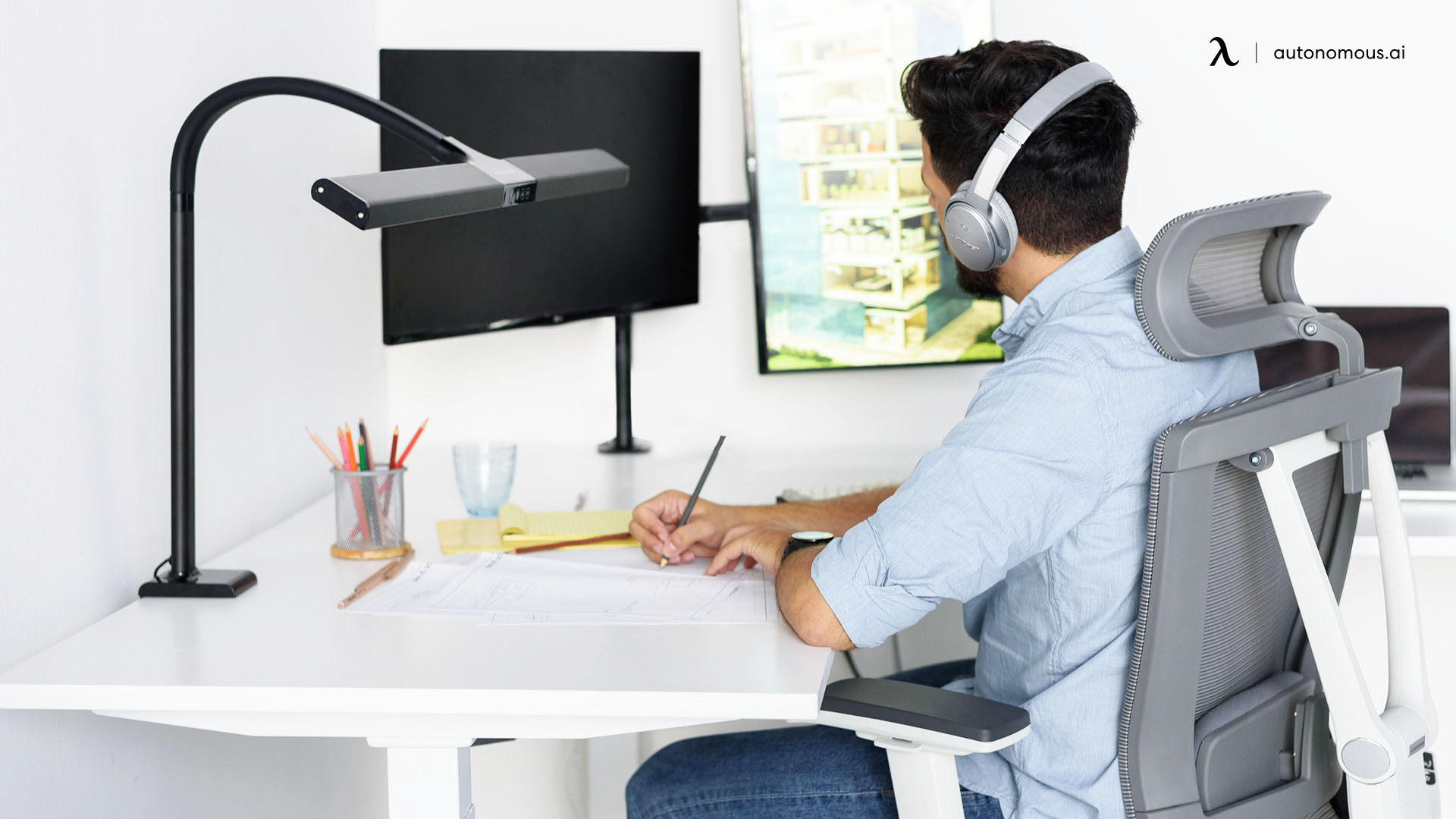 Productivity Boost
It's proven that you work better when you feel comfortable, so having a chair that provides comfort is the best thing that could happen to an office worker. Suffering from something or feeling uncomfortable is detrimental to your job performance since it distracts you from what you have to do.
Using an upper back pain office chair makes this issue go away, making you forget about that pain that was disturbing you so much. Its back breathability and range of adjustment are excellent to relax and relieve pressure from your spinal cord, which helps you focus on your work and not on other unpleasant things. Thus, it boosts your productivity and work performance.
Blood Circulation Improvement
We recommend you to do things that improve your blood circulation since it prevents future mobility problems and flexibility issues from happening. Standard chairs jeopardize your blood flow and block it, so try to look for ergonomic chairs since they can improve the blood circulation in your legs and other parts of your body.
Pros and Cons of Using  Chairs for Upper Back Pain
Like everything in life, ergonomic products have pros and cons that are good or bad depending on your personal choice and needs. However, if you objectively consider its features and characteristics, it's difficult to find something that represents a setback from buying an ergonomic chair.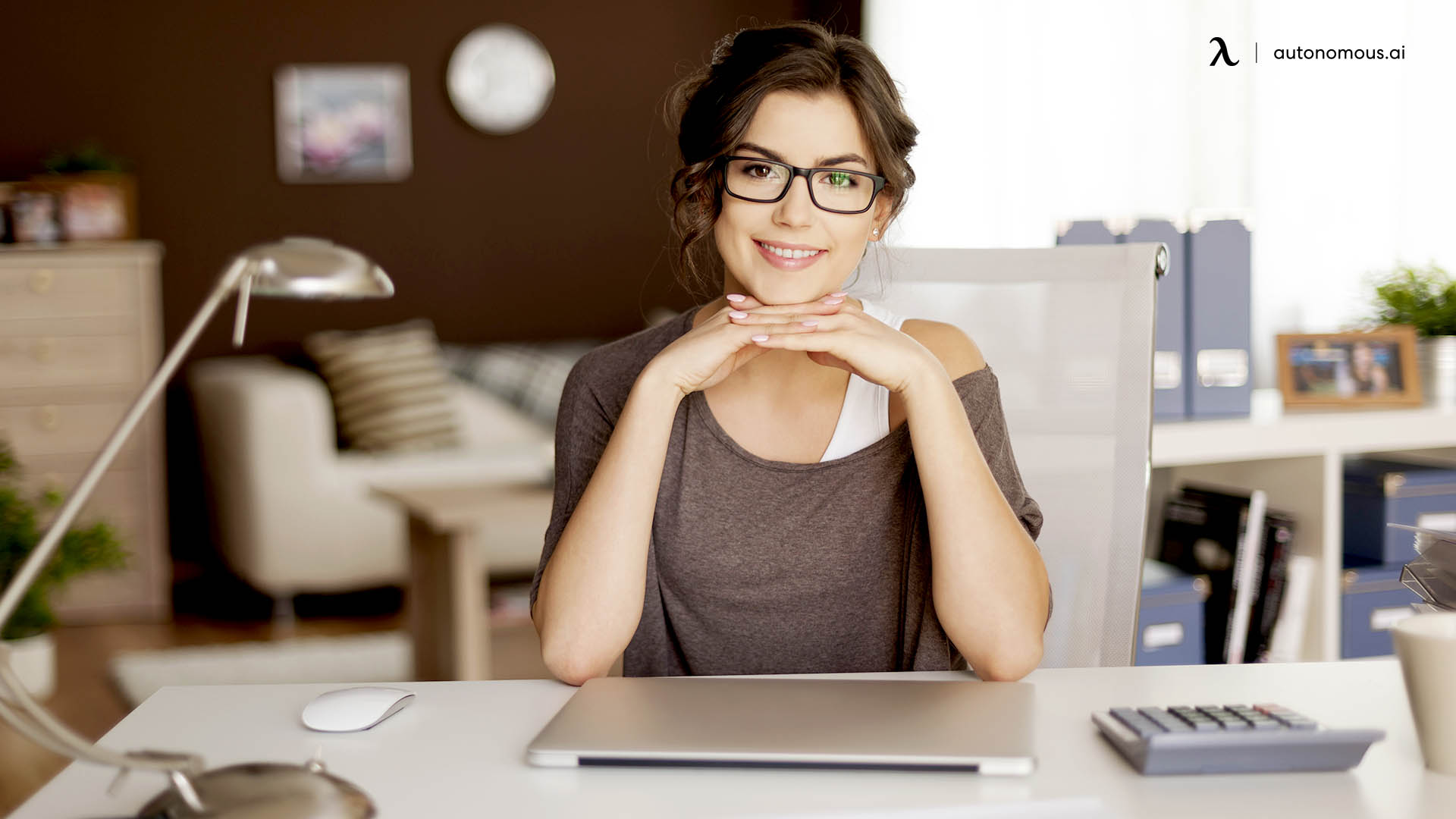 We want you to decide if you like these products or not, so check this list of the pros and cons of ergonomic chairs with back support:
Pros of Using Chairs for Upper Back Pain
They boost productivity and creativity, improving your work performance.
Their designs offer a modern look available in a decent variety of colors and styles, so they are great for office aesthetics.
They can adjust to your personal needs, so don't worry about choosing a chair that fits your body characteristics.
Cons of Using Chairs for Upper Back Pain
They offer more features than standard chairs, making them more expensive. However, many options are affordable such as DIY ergonomic chairs.
You usually have to assemble and adjust ergonomic chairs, so you may dislike it if you don't enjoy that kind of activity.
What to Look for In a Chair for Upper Back Pain?
When you're unsupported and uncomfortable at your desk, you need to consider good upper back support for office chair. The best office chair upper back support isn't all about cushioning and fluff and more about ergonomics. Here is our list of the top 20 office chair upper back support.
Regardless of their pros and cons, there are things that you must consider when looking for an ergonomic chair for back pain. Every best chair for upper back pain should have some specific features that allow it to meet your needs properly. We want you to have the best chair you can ask for, so here are some of the functions that every ergonomic chair should have:
Adjustability
One of the best things about ergonomic chairs is that you can adjust them and configure them to meet your personal needs. If a chair doesn't provide a decent range of adjustability, you shouldn't think about buying it since many affordable chairs allow you to adjust some basic features.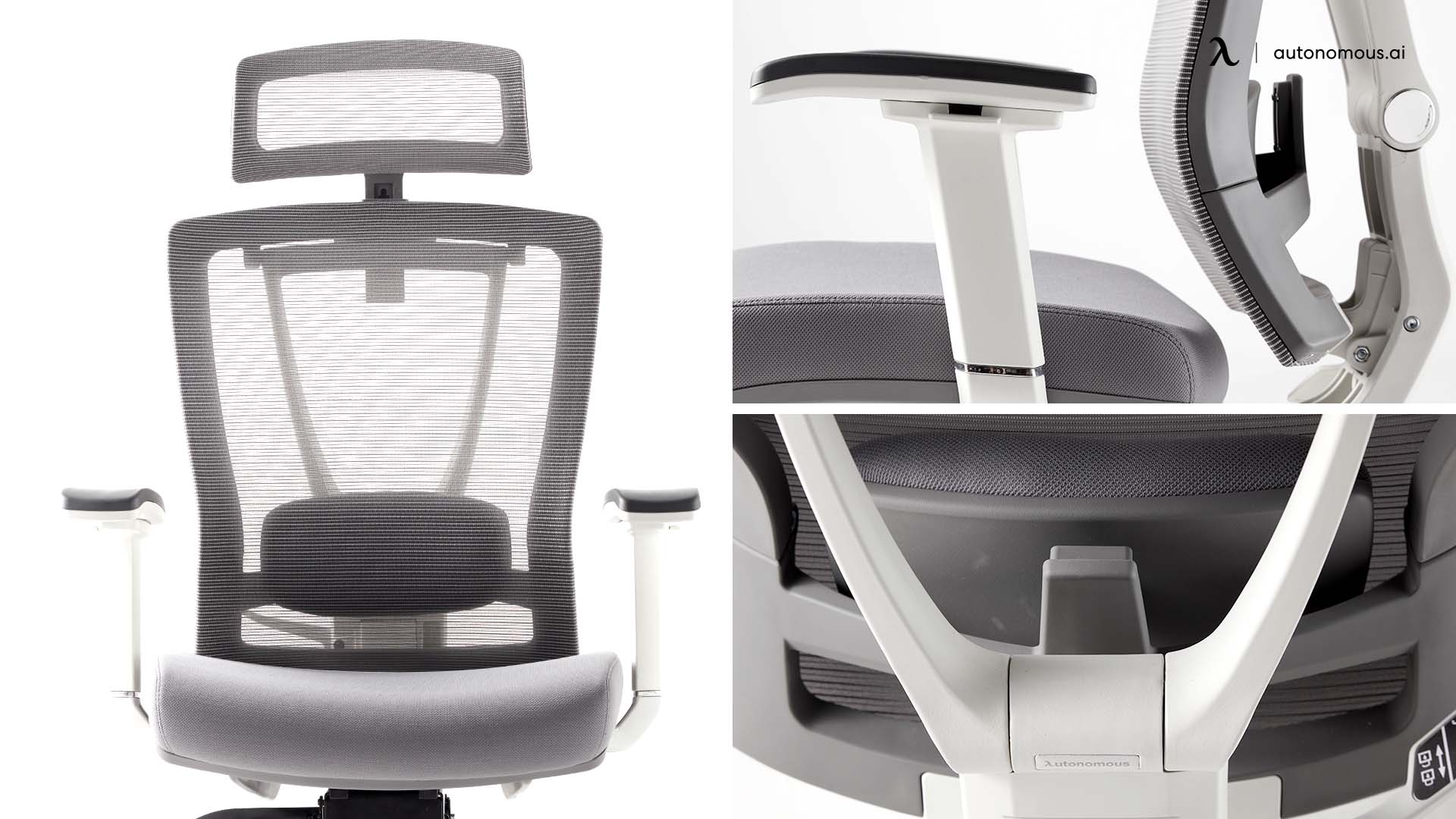 Back Support
As their name shows, every office chair with upper back support should offer great back support to help you correct your sitting posture and prevent back pain. Most chair support for upper back pain provides full back support, so try to look for a chair that attends to each part of your back equally.
Related Items
Ergonomic chairs can help you a lot by themselves, but if combined with other ergonomic products, you can duplicate their advantages. Most of the companies that sell those chairs sell items such as desks or decorations for your office, so try to combine your chair with similar products to boost your comfort and productivity.
What Are the Top 20 Ergonomic Chairs for Upper Back Pain?
Now that you know the basics, it's time to show you the best ergonomic chairs for upper back pain. Most of these chairs provide you full back support and not only upper back support, so they help to address the problem in every part of your back. Each chair on this list is individually great and we recommend it to you, so analyze which one you like better regardless of its position on the list.
1. Autonomous ErgoChair Pro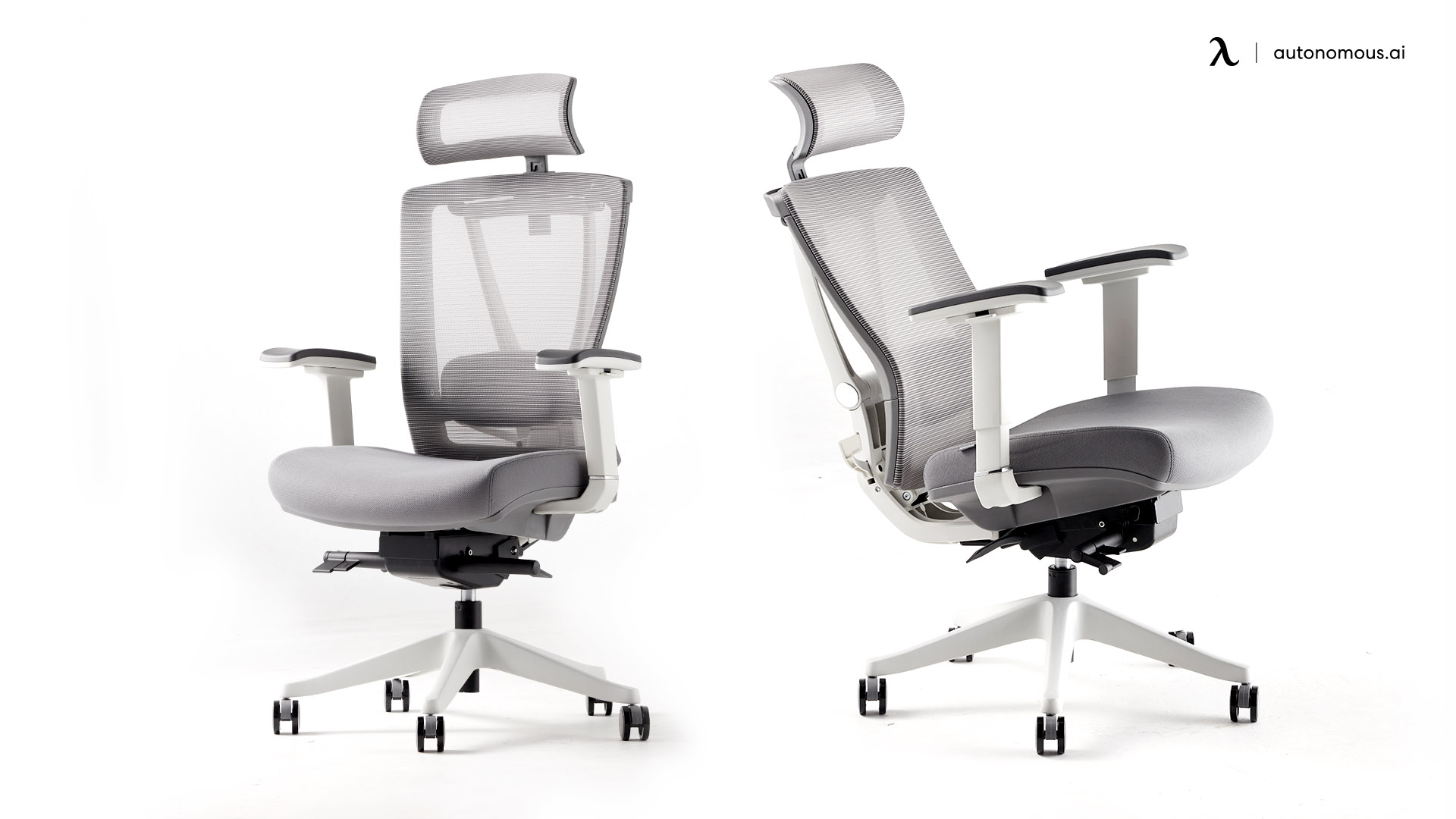 If you are looking for a chair that corrects your posture and prevents back pain, the Autonomous ErgoChair Pro is the right choice for you. This best upper back support for office chair offers total adjustability to the height, armrests, and lumbar support, so be sure that this product can adapt perfectly to your body shape.
Available in a decent variety of colors, this office chair with upper back support has a modern design that can fit with many different aesthetics, making you able to combine it with other components in your workplace. However, Autonomous offers you a 30-day trial, so if you don't feel comfortable with the chair within the trial days, you can return it.
2. Autonomous ErgoChair Plus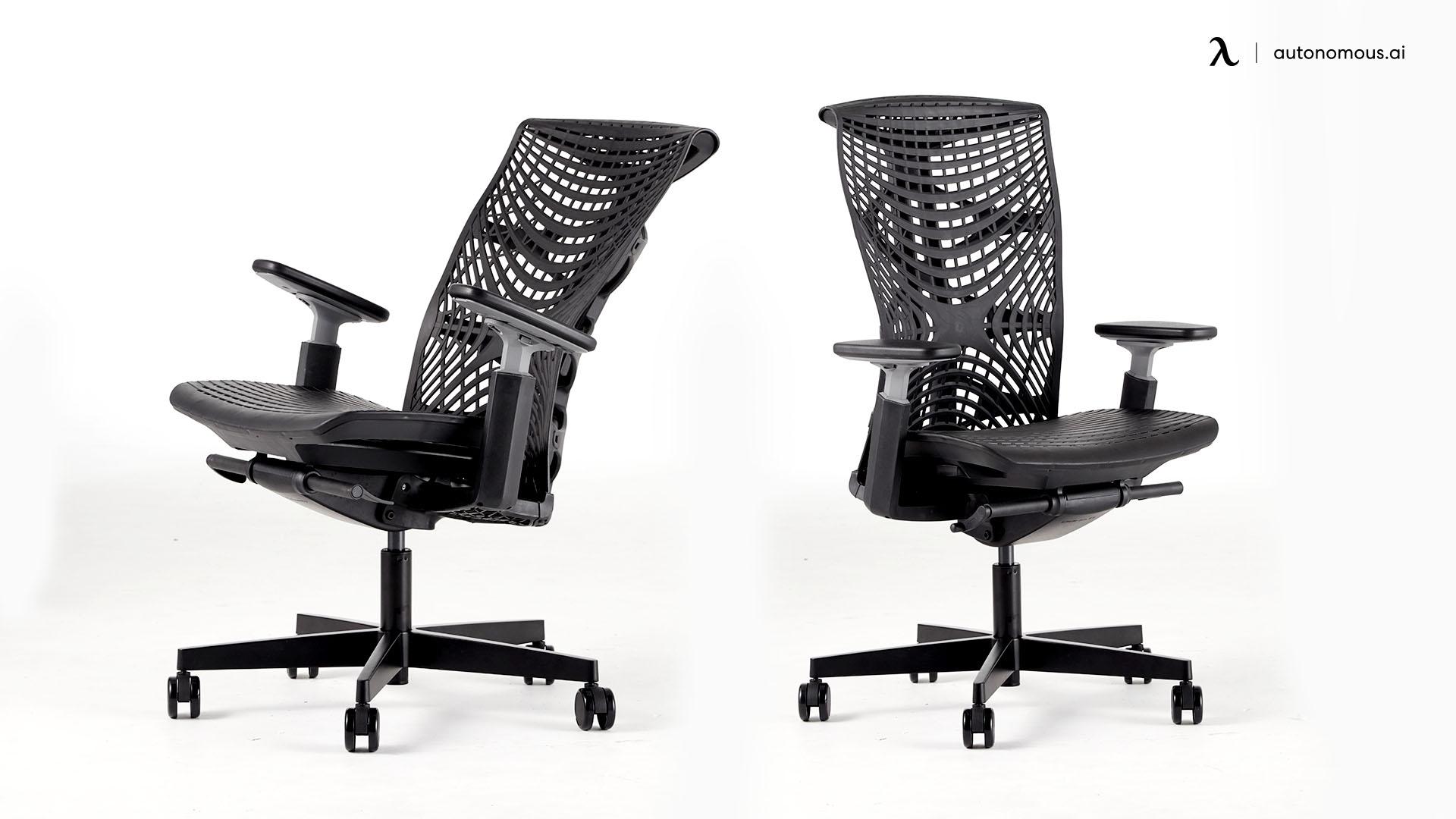 Materials are highly important when talking about ergonomics since they can determine if the chair you want to buy is as useful as it seems or not. When talking about the Autonomous ErgoChair Plus, that is not a problem since the chair is made of high-quality TPE material that makes it durable and resistant.
Using TPE is not the chair's only advantage, though. The ErgoChair Plus has an innovative fishbone design that makes it adapt perfectly to your spine's natural curvature, providing top-tier back support and improving your back health
This chair is one of the best office chairs for upper back pain when it comes to correcting your posture, so think carefully about choosing this one.
3. Autonomous ErgoChair Recline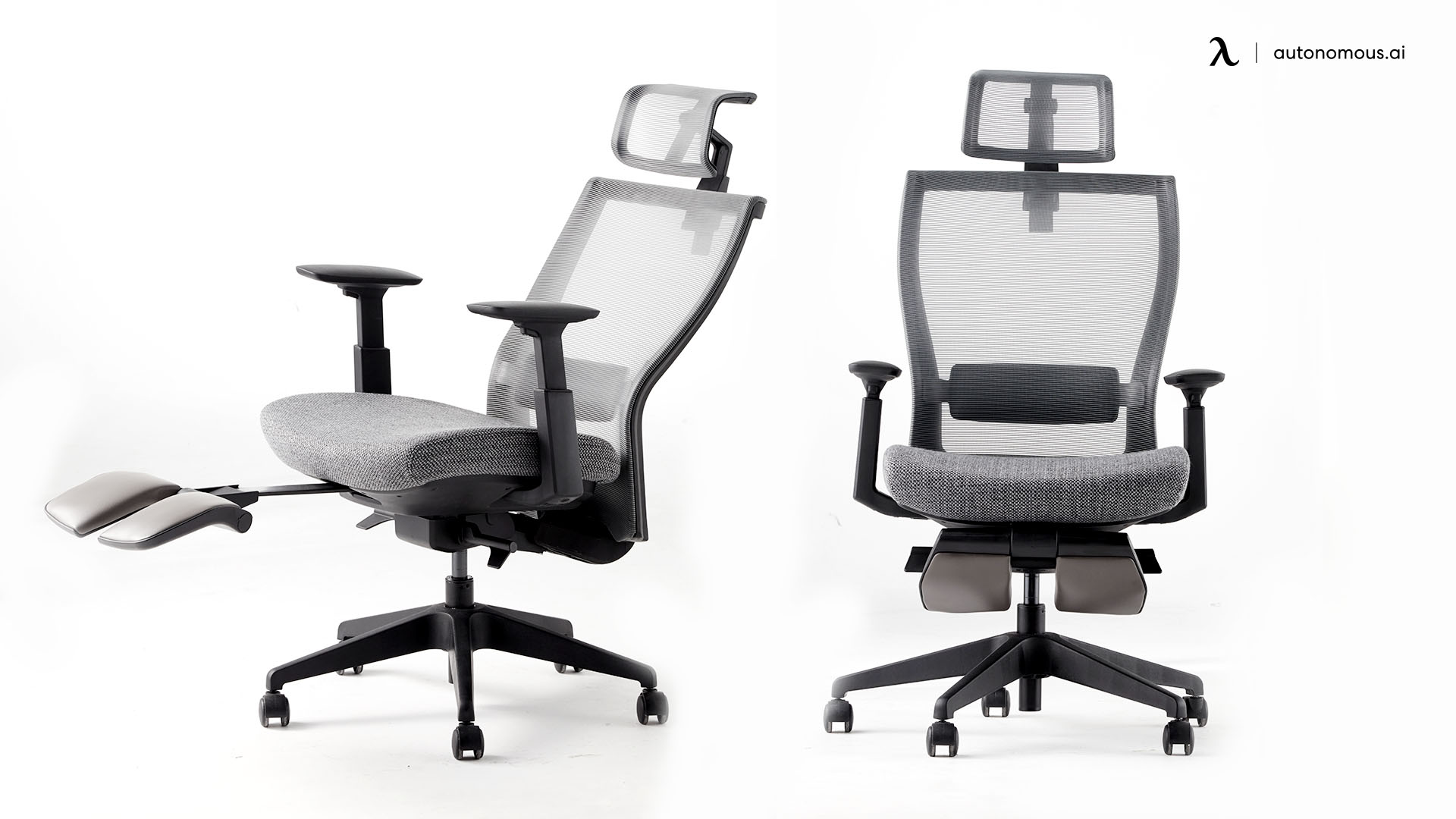 The third place on this best chair for upper back pain list is also an Autonomous chair, and that is because we couldn't leave the ErgoChair Recline out of this list! It's important to have budget-friendly options, and the Autonomous ErgoChair Recline is one of them since it offers the essential features that every upper back pain office chair should have while being fairly affordable.
With a minimalist design, the ErgoChair Recline offers comfort and support from the top of your body to your toes, making each part of your body receive the attention they need. It is such a good choice for an office chair upper back support. The best feature of this chair is its advanced reclining system, which is extremely comfortable and useful to take breaks and attend phone calls.
4. Autonomous Avo Chair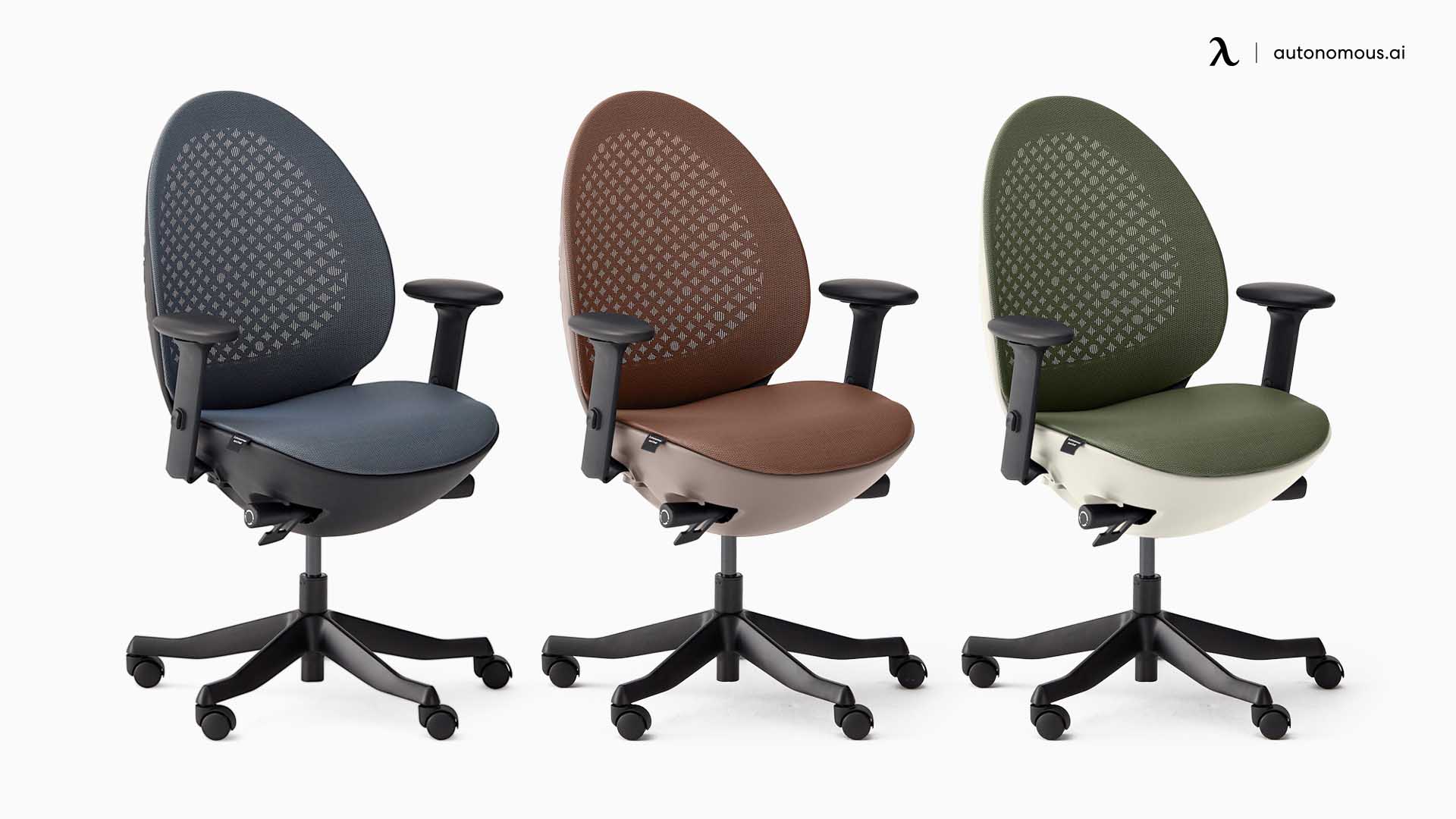 It is a cute, avocado-shaped budget chair that is made for smaller spaces. This eco-friendly office chair is stable and made with a nylon frame and hollow mesh built for breathability.
5. Ergohuman LE9ERG Office Chair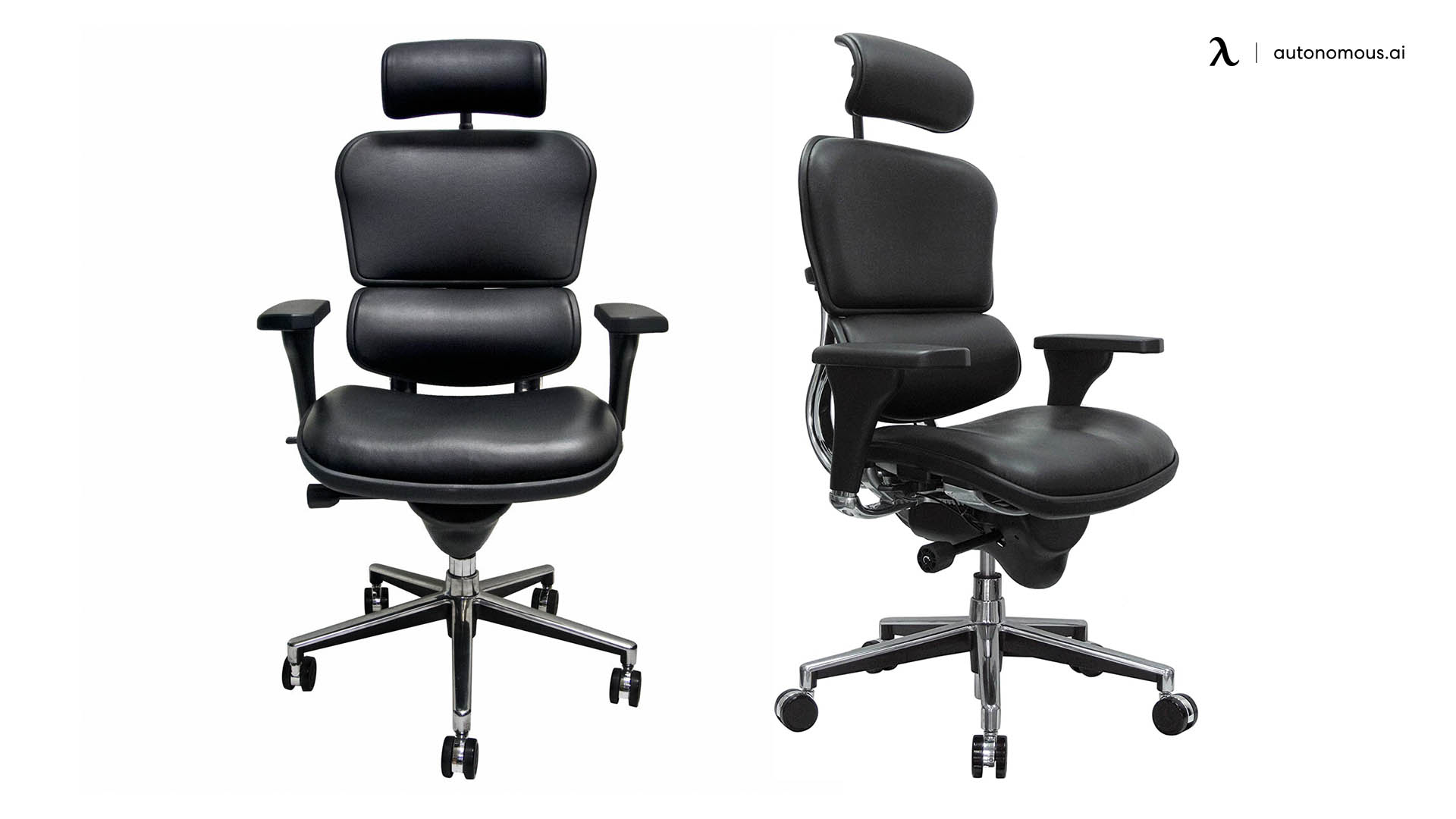 The design of this Ergohuman office chair with upper back support is impressive when you talk about providing support to its user, and that's because it supports your back regardless of the position you are in. When looking for the best office chair upper back support, the first thing you should think of is the back support the chair offers you, and back support is the best advantage that the Ergohuman Office Chair gives you.
This chair's adjustability makes you able to decide how much lumbar support you want to receive while adjusting your seat depth too. That's not all, since the chair's lower back support stays with you even when you lean forward, so it's great if you are someone who tends to do that.
6. Steelcase Leap v2 Ergonomic Chair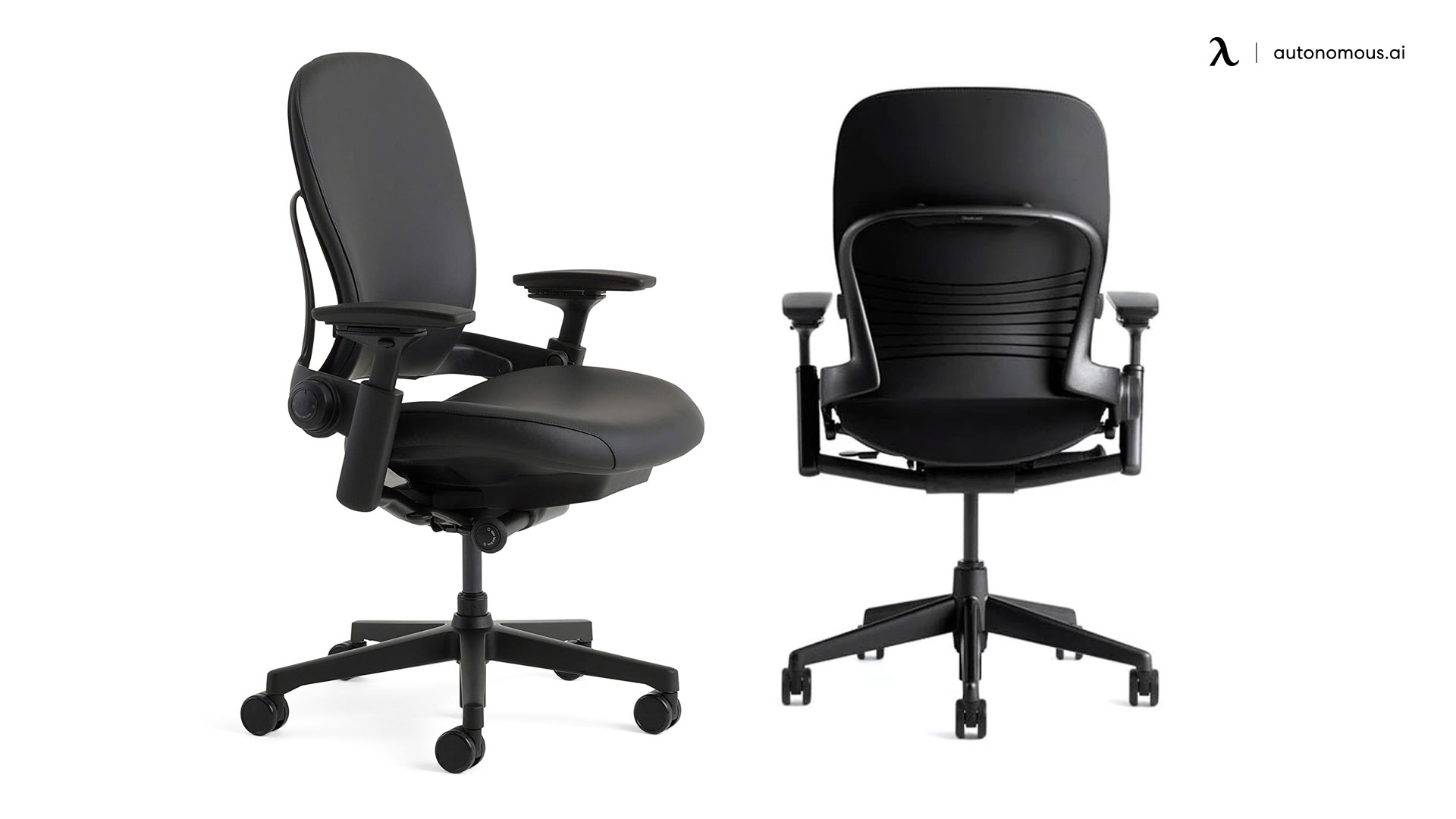 Last, but not least, we have the Steelcase Leap v2 Ergonomic Chair. This chair provides an innovative back support system that allows you to decide which specific part of your back you want the pressure to be in and configure how much lumbar support you want. This feature makes the chair a great asset to your office and your goal of getting the best office chair for upper back pain you can ask for.
This fully adjustable chair also provides a decent reclining system along with a minimalist design that makes it fit with most office aesthetics, making it a chair that doesn't shine for having a showy design, but for its utility and back support.
7. AmazonBasics Adjustable Swivel Chair
This reclining computer chair includes just the right additions for the price tag. It's the best computer chair for long hours for anyone on a budget, complete with a contoured mesh backrest and a 2-inch padded seat.
8. Dragonn Kneeling chair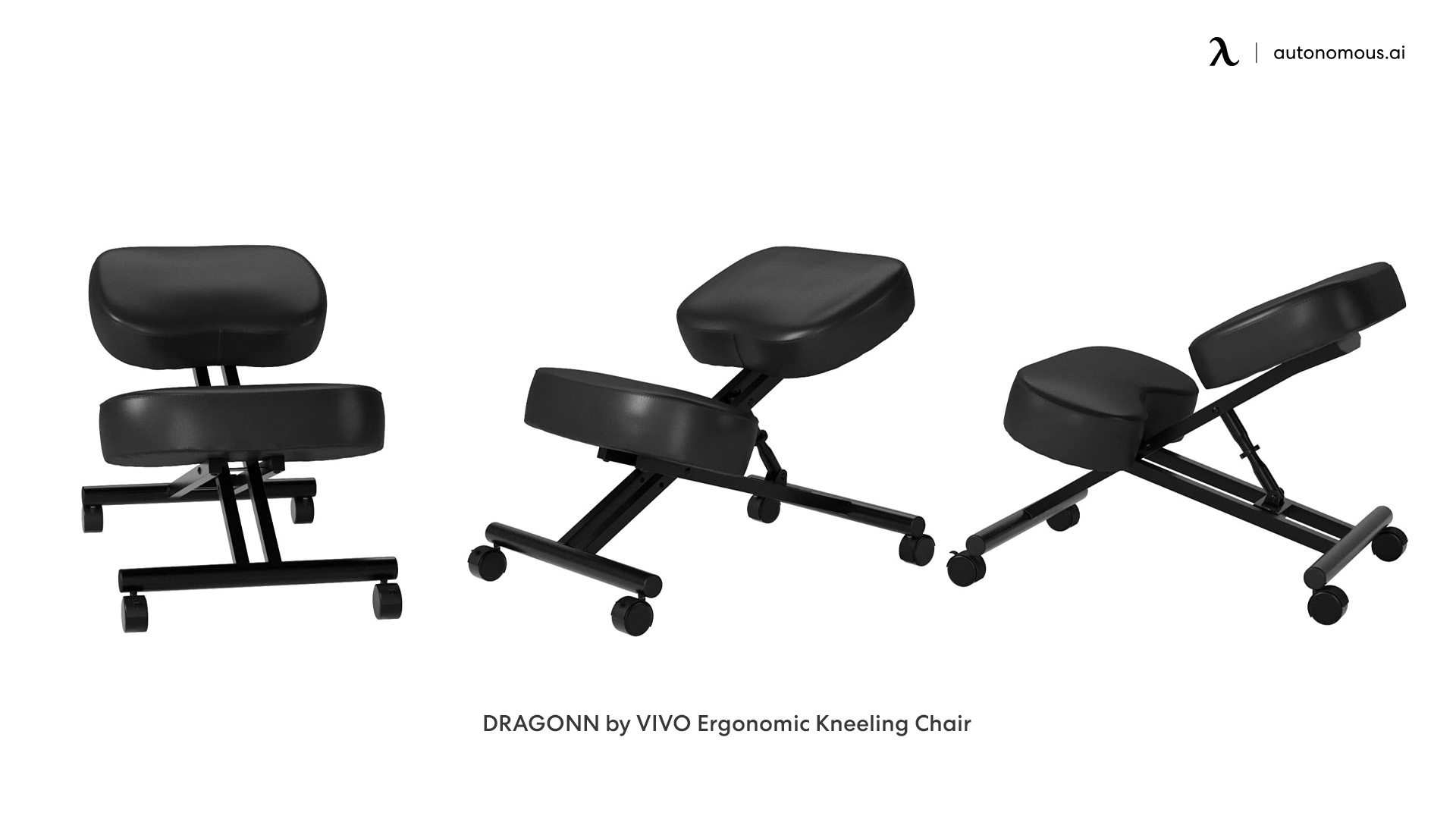 This is a bouncy seat that aids back support even though it doesn't have a backrest. It cushions your knees instead so your spine becomes straight automatically to prevent hunching.
9. Homall Gaming chair
This chair can double as programmer chairs for good posture for hours. The standout feature is the steel frame with PU leather. It also has neck pillows, foam filler, and adjustable angles.
10. Home office memory foam chair from Serta Leighton
A stylish eco-friendly office chair comes in PU and a bonded leather option fitted with nailhead trimming. The interior has coils and memory foam for support.
11. Balance ball from PharMeDoc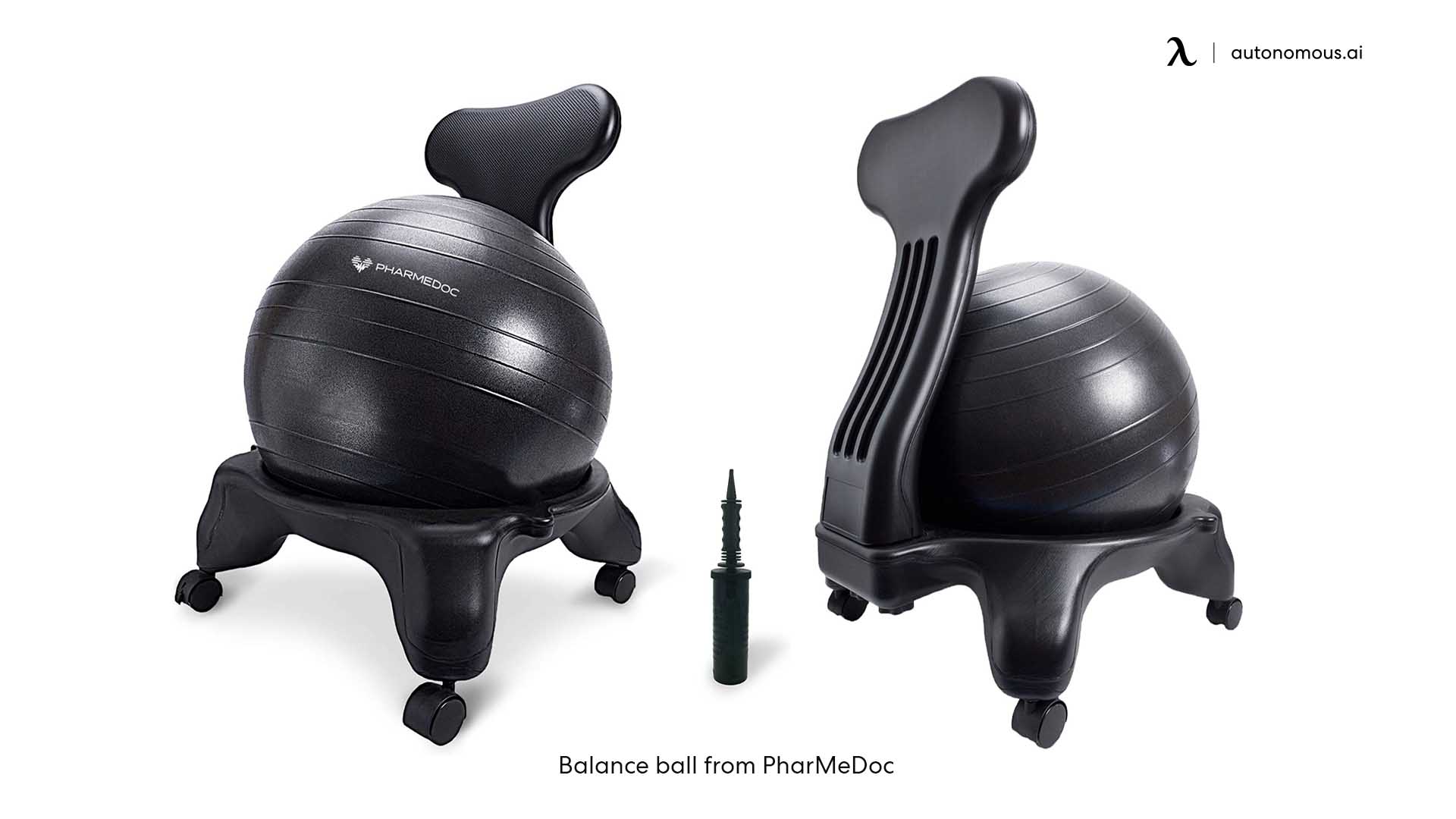 This engages core muscles to keep you upright. It features four locking wheels and a folding backrest for improved lumbar support.
12. Furmax Padded office chair
This chair is soft and structured, providing the best back support and reduces pressure on joints. The backrest has multiple cushioned panels.
13. Nouhaus Ergo3D chair
This is a premium option with flexible lumbar support: Rollerblade wheels, adjustable headrest, among other features.  
14. Oak Hollow Aloria
This chair is a simple option with cowhide leather and seat depth adjustments for better circulation. It has a tilt mechanism that enables the backrest to tilt at four different angles. 
15. Secretlab Titan chair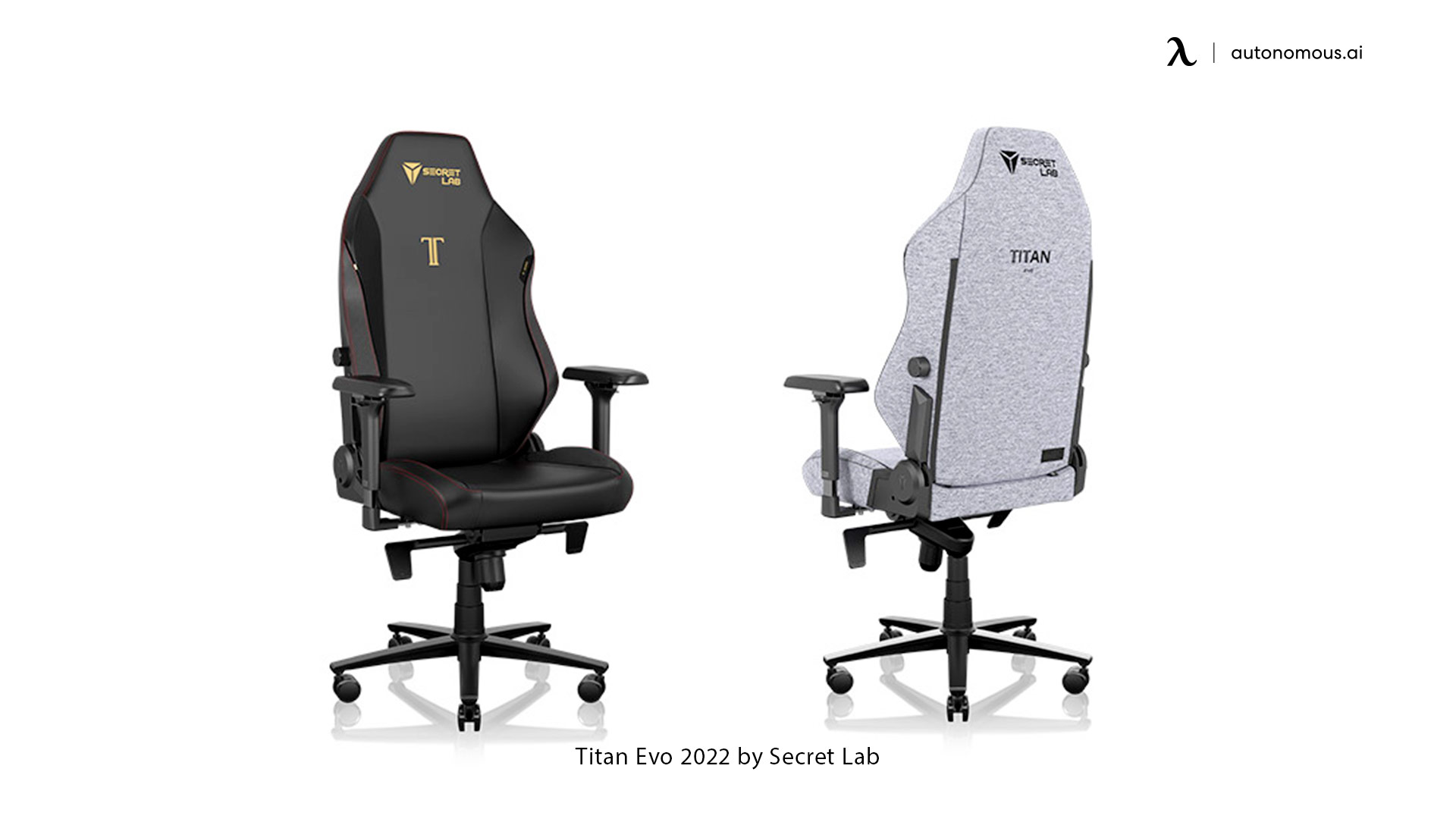 This gaming chair provides superior backrest support when used as a regular desk chair. It tilts 165° for relaxing your back and entire body.
16. Steelcase Gesture Chair
This reclining computer chair has a high back panel with a headrest fitted with the 'live back' technology. This feature flexes or conforms to your back movements.
17. Duramont chair
The chair's lumbar support is the best in the budget range and reclines a full 120° with tilt tension and much more.
18. Ergohuman LEM4ERG Executive chair
Like most chairs, this one has a backrest with their panels for better support with an ultra-wide headrest and is spring-loaded for resistance. 
19. Herman Miller Aeron chair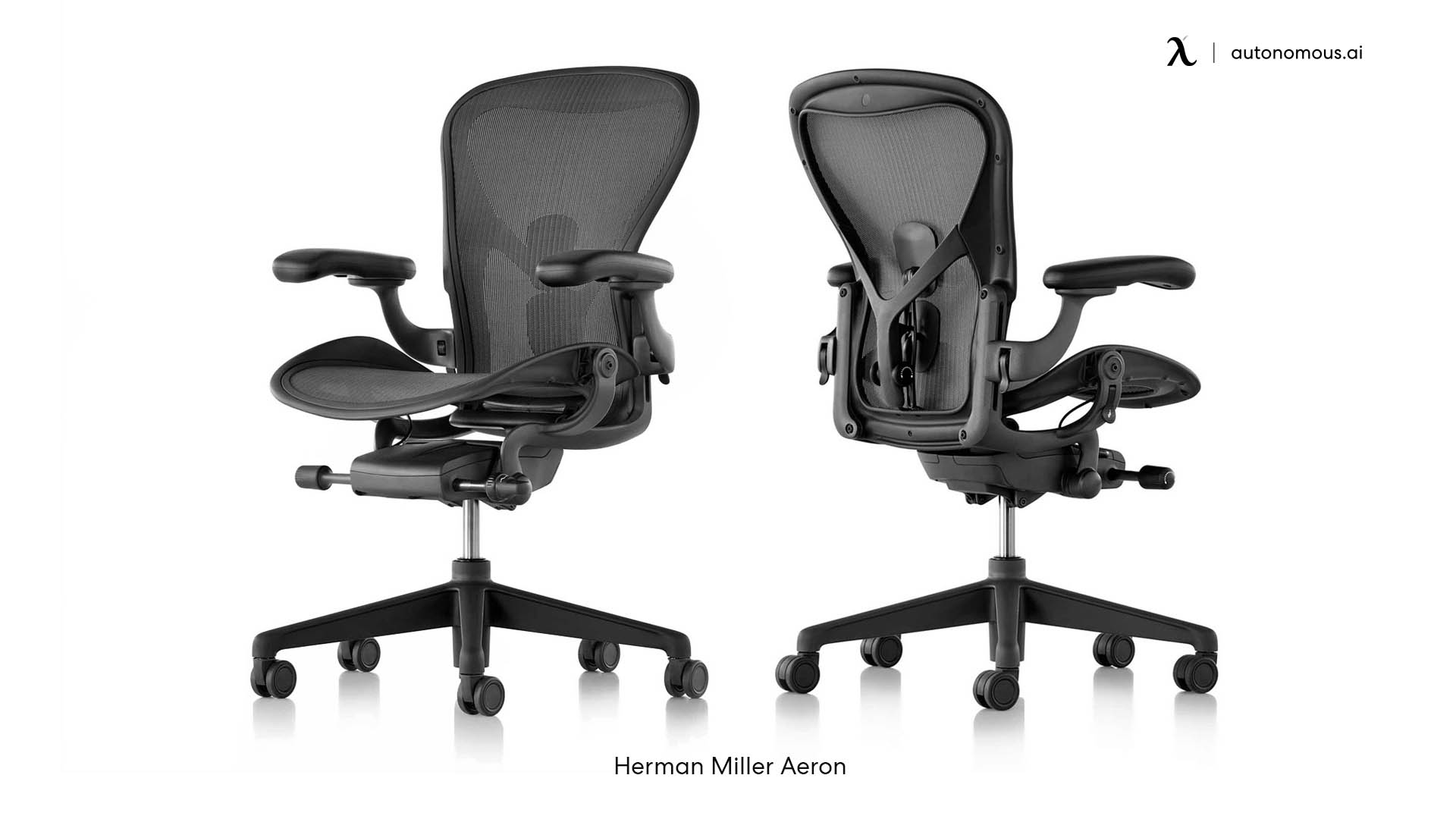 Another premium offering keeps you in a neutral posture with your knees, hips, thighs all aligned. You have adjustable lumbar support, armrests, a seat, and three height options.
20. Hbada Office task chair
This affordable chair has loads of good features: caster wheels, adjustable parts, sleek design, and 250-pound weight support. The S-shaped backrest and flip-up arms make this a top chair support for upper back pain.
FAQs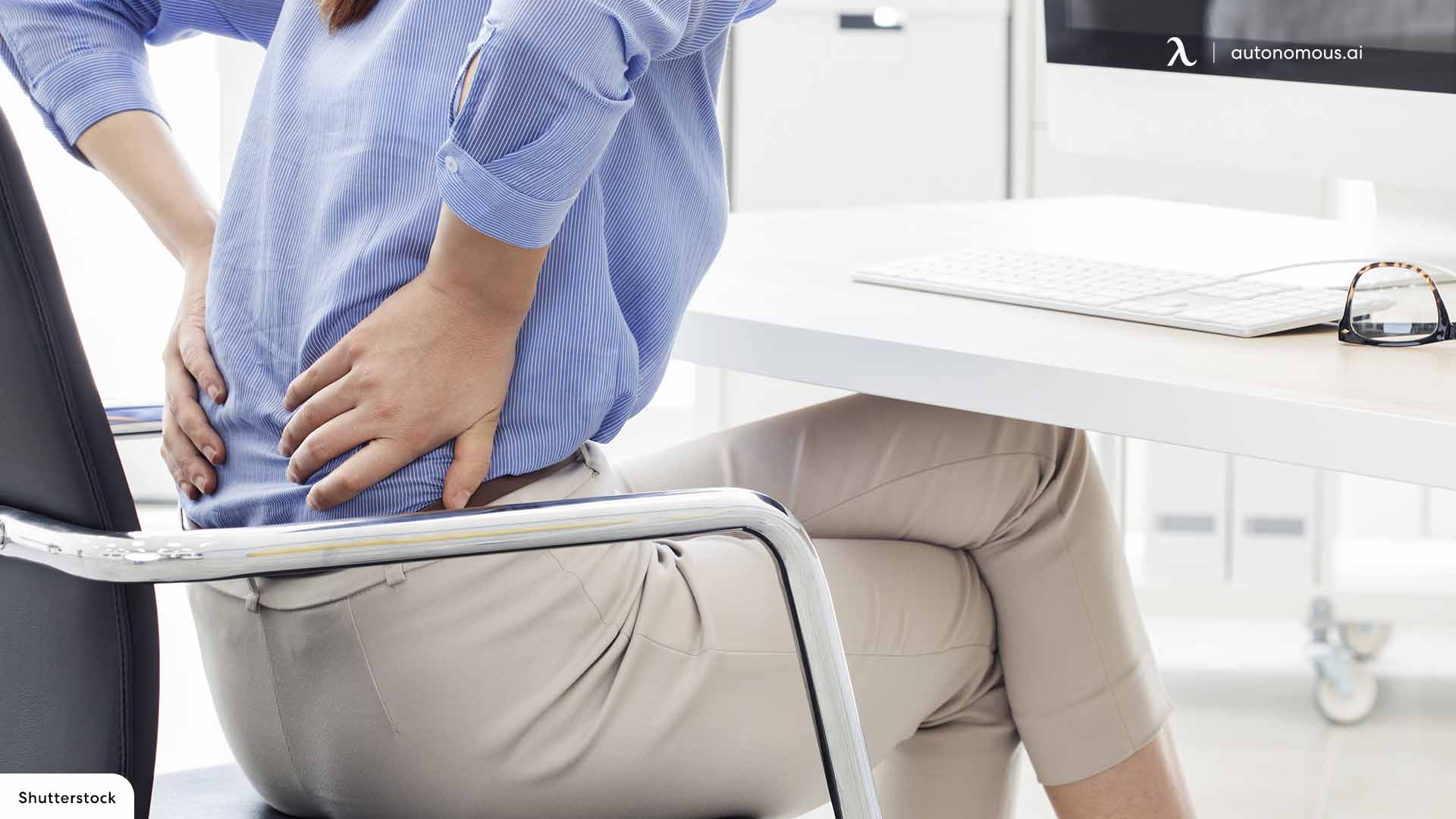 How can I stop upper back pain at my desk?
Management of upper back pain while seated can be corrected by adjusting your desk and chair. Set a position that supports your spine properly and won't cause you to hunch over or slouch. Then restore your posture by aligning your spine against the chair backrest or add a brace attachment on that backrest.
How do you adjust a chair for upper back pain?
To adjust the chair, place your upper arms parallel to the spine. Then, place your hands on the desk and see if your elbows form a 90° angle. If your elbows are lower or higher than this 90° angle, readjust your chair or desk's height till it's completely straight. Standing desks give you the optimal height irrespective of your seating position or height.
Can sitting cause upper back pain?
Excessive sitting leads to pain in the thoracic spine and upper back because the muscles get fatigued. Weak muscles cause slouching that puts extra pressure on connective tissues and joints as well. Eventually, you develop muscle pain, joint strain, and muscle imbalances.  
When should I worry about upper back pain?
It begins as a mild tweak or twinge that's very easy to ignore and actually goes away once you're standing. However, it could worsen if overlooked at the initial stages, which prevents you from working or moving easily. If you stay seated for too many hours at your desk, look out for these symptoms: stiffness, pain, tightness, headache, and tender muscles.
The pain originates out of the thoracic spine that's connected to the ribs. It could spread to the shoulders, shoulder blades, and lower back closer to your hips. Other symptoms might even include pain in the lower legs, the lower back, leg weakness, and bladder and bowel leakage.
Subcribe newsletter and get $100 OFF.
Receive product updates, special offers, ergo tips, and inspiration form our team.
WRITTEN BYAutonomous
We build office products to help you work smarter.