Smart Products
The Ultimate Task Chair? Steelcase Gesture Review 2023

Ryan Tanaka
|
Nov 13, 2023
1,088 Views
An ergonomic chair is more than necessary in any office. According to a study, the average office worker spends around 75% of their day sitting up, which can lead to unhealthy outcomes in the long run. Furthermore, a seat that does not possess the correct ergonomic features may worsen these problems in the long run. That's why most people are looking forward to buying the best desk chair for long hours, and that's what we'll be talking about in this Gesture Steelcase review.
 The Gesture Steelcase is a popular ergonomic chair that has been deemed as "premium" by several users due to its price tag, which is above $1200. The price is relatively elevated compared to other chairs, but could it really be worth that much?
If you've been trying to find a Gesture Steelcase review, this one may help you finally make the decision to either purchase it or drop it. We'll be exploring the different aspects that make the Steelcase Gesture a good or a bad chair.
Let's get to know about this posture chair together!
Steelcase Gesture Chair Review: What to Expect from It
When it comes to ergonomic chairs, it is important to take into account several aspects, such as the quality, comfort, and ergonomic features included. We'll go through each of the elements that make the Steelcase Gesture such a popular ergonomic chair in this review.
Quality
Most users agree that this chair has excellent build quality, which is to be expected from a company like Steelcase. Despite having a few components made from plastic, the Gesture is quite solid and has a sturdy construction. Plastic is mostly used to give the chair a bit more flexibility.
If you take a look at the bottom of the seat, you will find the same consistency. All the metallic components are protected with molded plastic. This factor provides the whole build with a smoother and cleaner appearance while still maintaining the good quality and durability that is expected from a premium ergonomic chair.
Comfort
When it comes to seating, things can get quite subjective. People may prefer one seat over the other, and when it comes to the Gesture, it seems like most people can agree on the fact that it is a very comfortable chair. After reading several reviews by satisfied users on the web, the vast majority of them agree on the fact that Gesture is quite comfortable.
It does not have as much padding as you may expect from chairs within a price range (the total thickness is around 2 inches), but despite that, the chair manages to keep your body comfortable even if you sit on it for several periods. While some people may prefer thicker padding, you'll still have a pleasant time during the time you sit on the Gesture.
Ergonomic Features
It's crucial to consider the ergonomic chair benefits when you're purchasing a new chair for your office. The Steelcase Gesture has several adjustability options that may make it a nice match for most people, allowing you to adjust the following aspects of it:
Backrest
Armrest
Seat depth
Recline
You can exclude the adjustable lumbar support from your chair during the purchase, but you may want to keep it if you're interested in purchasing the best chair with lumbar support.
While all the elements mentioned have an excellent degree of customization, the armrests are definitely the cherry on top. While not everyone is a fan of them, the Gesture's armrests are more adjustable than what you can find in most ergonomic chairs. You can move them pretty much in any direction and angle, allowing you to keep your arms in a comfortable position no matter how much you move.
Hence, in the ergonomics department, we can say that the Gesture is an excellent piece if you want to ensure that your body is thoroughly supported during the long hours of sitting you need to go throughout your day. While some movement is still recommended, you'll definitely have no complaints while you're sitting on the chair.
Steelcase Gesture Office Chair Review: What You May Not Like?
We've already touched on some of the points that people may not like, especially if you're looking for the best office chair for back pain. However, if you want to be sure that you're making the right decision, there are a few other points that you may want to take into account:
It's too pricey. For a chair that costs over $1000, it certainly can be overpriced for some people. It may be possible for you to find cheaper options that provide the same level of comfort (or even better) without having to break the bank. The price may be worth it, but not everyone is willing to pay for it.
The backrest lacks a few adjustment features. You can't adjust the height of it, and sometimes, the backrest doesn't lock in a single position, which can be a problem for people who prefer it to be static. It has a particular flexibility that could benefit some users, but it may not be everyone's cup of tea.
These are some of the problems that the Gesture presents. If you're willing to look past them and still give the chair a try, we invite you to do so. Either way, remember that it's important to explore different options when it comes to purchasing such an important item as an ergonomic chair, especially if you're going to use it for prolonged periods.
Wrapping Up!
The Steelcase Gesture is one of the most popular "premium" chairs on the web. It has excellent reviews and an overall good reputation. However, it still has certain problems that may make people think twice before purchasing it, such as the high price tag or the lack of backrest adjustment features.
Either way, this is a good chair that may be the perfect fit for users who like having a chair with more flexibility and customization than your average task chair.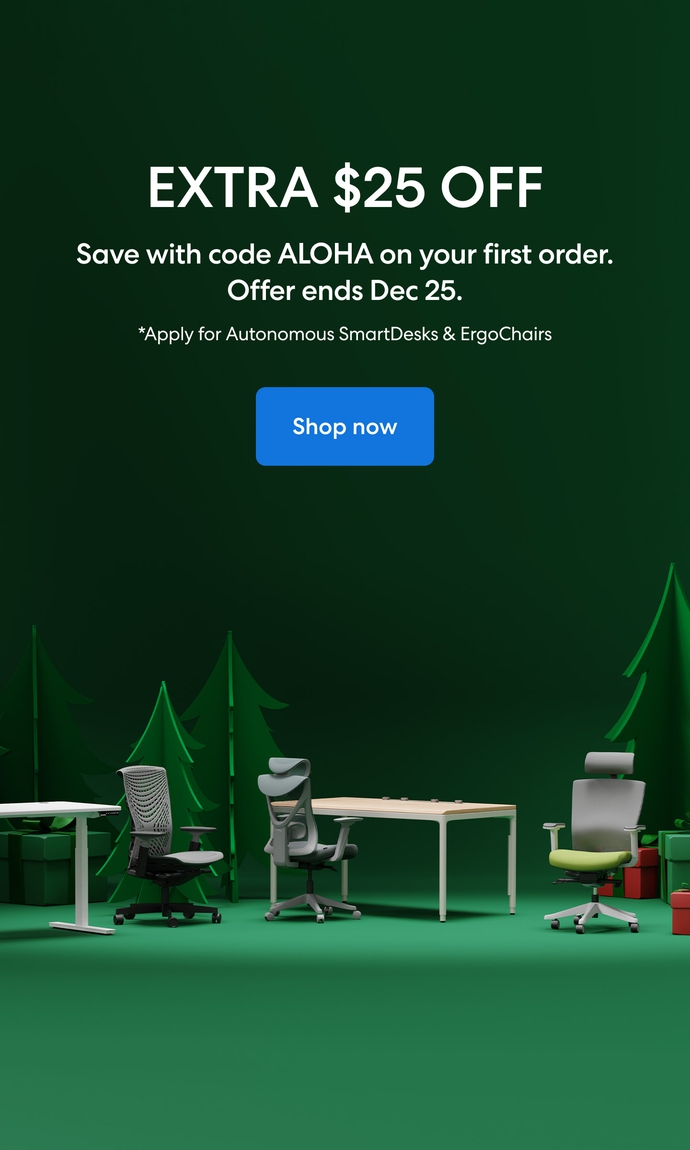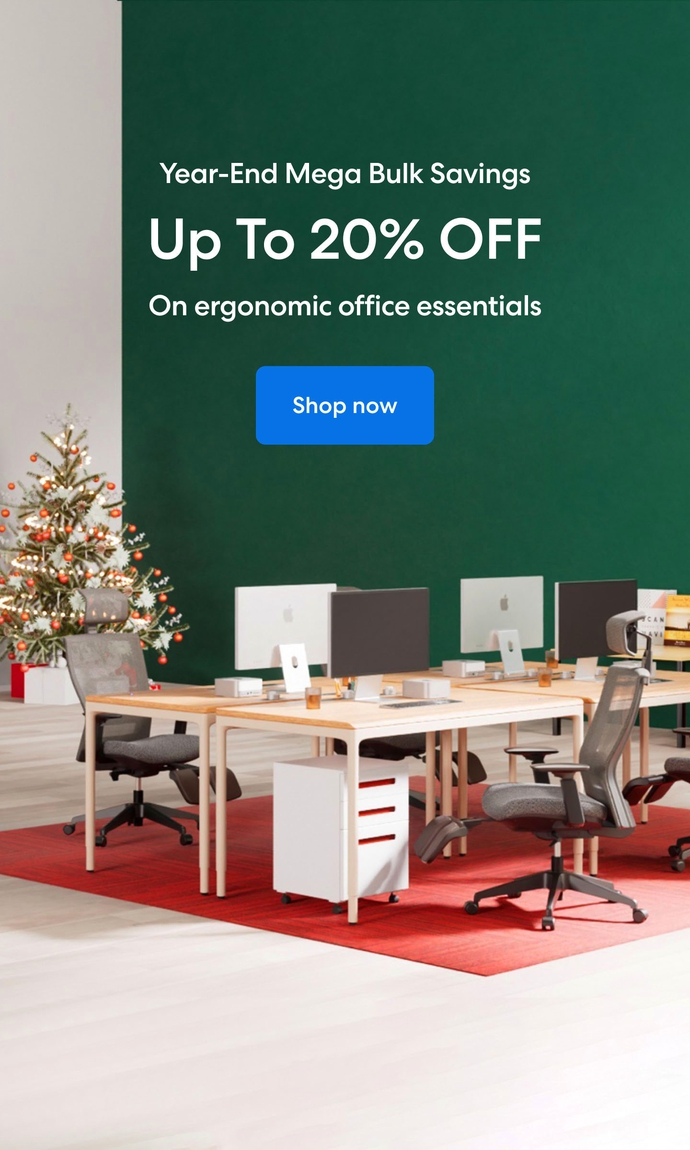 Subcribe newsletter and get $100 OFF.
Receive product updates, special offers, ergo tips, and inspiration form our team.