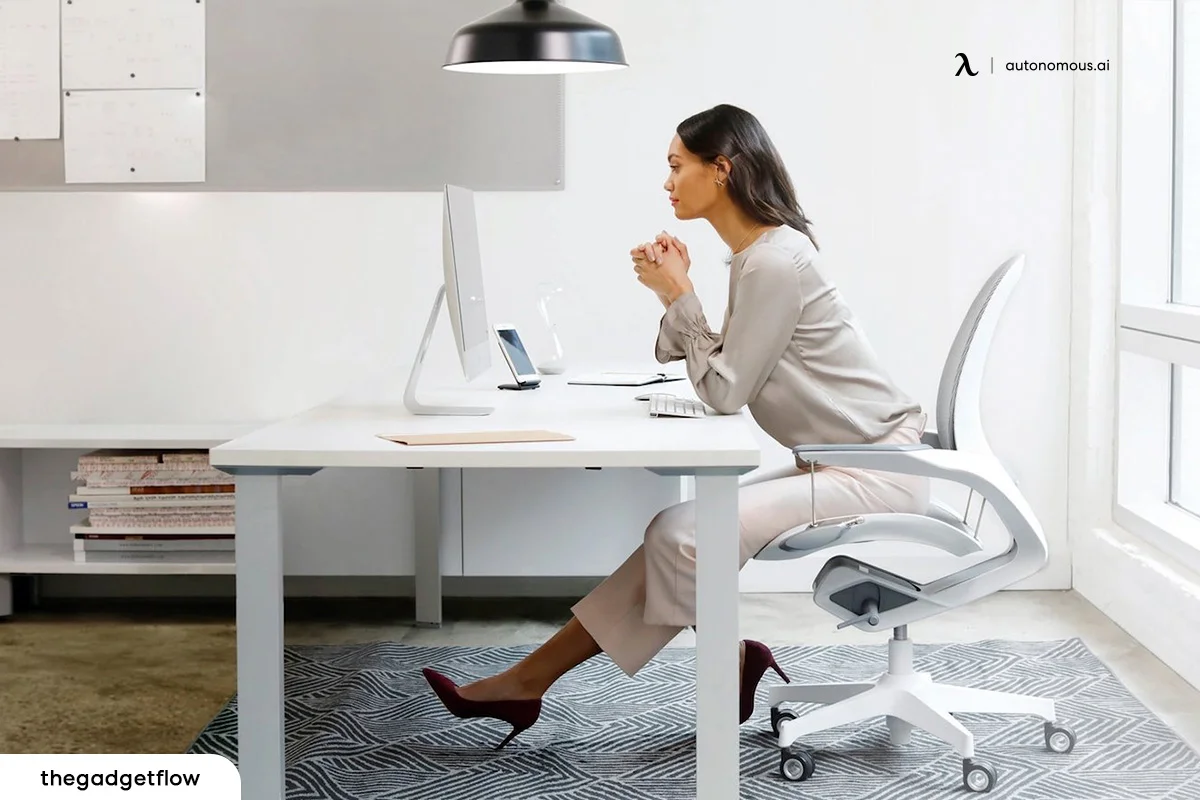 Smart Products
6 Best Office Chairs for Posture Support & Spine Alignment

Ethan Johnson
|
Feb 11, 2023
18,732 Views
Whether you're working from home or at the office, sitting at the computer screen can affect your posture, leading to back pains and other health problems. It's essential to invest in a good-posture office chair or office chair with lumbar support to ensure that you're comfortable and prevent any musculoskeletal conditions related to poor sitting positions.
If you're looking for the best office chair for good posture, you've come to the right place. In this article, we will explore the top six posture chairs that can help alleviate back pain arising from bad postures. 
Let's get started! 
Top Office Chairs With Lumbar Support for Promoting Healthy Posture
1. Autonomous ErgoChair Plus
In our quest to find the best posture office chair, we tested many options on the market. The Autonomous ErgoChair Plus takes the number one spot on our list for being functional, comfortable, and affordable. 
When evaluating a good posture chair, the first criterion is always build quality, and the ErgoChair Plus truly stands out in this department. Its frameless design not only ensures durability but also provides exceptional support. You won't feel any wobbles when moving across a surface. 
Speaking of movement, the ErgoChair Plus passed our rigorous tests with flying colors. This posture chair solution effortlessly gilded around our workspace, allowing for seamless transitions while working on various tasks. 
With the ErgoChair Plus, you can move freely, stretch your back, twist your body, and lean comfortably in any direction. It gracefully accommodates your movements, eliminating any worry of accidentally falling off. This is crucial for those aiming to maintain good posture throughout the day.
Sitting in the ErgoChair Plus, you'll notice how it caters to the needs of professionals who spend long hours at their desks. 
The strategically dense webbing, particularly in the lumbar region, offers the crucial support your back craves during extended work sessions. With this chair, you can work comfortably without straining your back, ensuring maximum productivity during work sessions.
What truly sets the Autonomous ErgoChair Plus apart from the competition is its ability to facilitate the perfect posture. While many ergonomic seating solutions fall short in this department, this best posture chair offers a 26° recline with 11 lockable positions, helping you to find your ideal seating arrangement effortlessly. 
There's a remarkable sensation of lightness that sweeps through your body when seated in this chair. This is thanks to its precise suspension and adjustable tilt, allowing for even weight distribution and improved blood circulation. 
With its coveted BIFMA certification, the Autonomous ErgoChair Plus stands as the most comfortable good posture office chair. It fully deserves the number one spot on our list and is a worthwhile investment.
2. Autonomous ErgoChair Pro
After spending countless hours trying to search for the best posture office chair at a decent price, we ended up purchasing the Autonomous ErgoChair Pro to test whether it lives up to the hype. 
If we're going to be completely honest about it, this seating solution is the best office chair for bad posture. 
It is similar to the Autonomous ErgoChair Plus but is a much more premium version. Consider it as an upscale upgrade. This is a good-posture office chair that is made from durable materials. We were certainly impressed by the quality of the seating solution after unboxing the package. 
The Autonomous ErgoChair Pro comes with an adjustable height, armrest, and headrest, all critical components to ensuring comfort and maintaining the correct posture. 
Over the years, we've invested in a fair share of office chairs that didn't live up to our expectations, but the ErgoChair Pro is different. You can adjust all aspects of this seating solution to cater to your needs. 
Whether you're trying to maintain an eye level with your computer screen or simply want to stretch, the ErgoChair Pro provides your back with comfort while offering functionality. 
This is the best office chair for posture for many reasons, some of which include the following: 
It comes with a 22° recline that you can adjust and lock to ensure that your spine remains stable and comfortable at all times.
You get a comfortable lumbar support that cushions your back.
The breathable mesh keeps the back cool, reducing the heat buildup associated with most traditional office chairs. 
We at the studios work late hours, and it can get really uncomfortable at times. The same is often true for most professionals. However, you'll notice a significant difference after using the Autonomous ErgoChair Pro for a week. This is because this good posture chair has an ergonomic 2:1 ratio that prevents back strain when reclining or stretching. 
It'll allow you enough comfort to pump out those extra hours that you badly need to complete your project. Plus, the chair is BIFMA certified, which means it'll last you a long time, making it a fantastic investment.
3. Autonomous ErgoChair Recline
When our team set off to find the best office chair for good posture, we didn't expect to order a third Autonomous product. This time, it was the Autonomous ErgoChair Recline. After trying the two products from the same company, we had high hopes, and the ErgoChair Recline didn't disappoint. 
If you're looking for a good-posture chair that provides a decent recline, you may want to consider the ErgoChair Recline. We tested it out over a period of two weeks, and our findings conclude that it is definitely one of the best for the price tag. 
You get an adjustable headrest with an extendable legrest. It's perfect for a quick power nap or simply lounging during your break from work. 
The ErgoChair Recline comes with an 18° recline with a fantastic lumbar support. You can move around in the chair, and the woven, breathable mesh will adjust to any position. 
After using the ErgoChair Recline, you might start to notice an improvement in the pain in your arms, shoulders, and neck with every passing day. This is because the posture chair offers enough customizability options that you can use to provide support to your posture. 
It comes with a breathable mesh back that allows the air to flow through, keeping you cool during long working hours. The chair is durable and has a solid base, so you won't trip if you're moving around. It's a good posture office chair that is well worth the investment.
4. Steelcase Gesture Chair
With how the market for ergonomic chairs is, you're going to find one at every price point. The Steelcase Gesture Chair comes at a hefty price, and at first, we were a bit hesitant about ordering it and testing it out. However, after careful consideration and having read good things about the company, we decided to give it a go. 
When the package arrived, we couldn't wait to unbox it and give it a test drive. The unboxing was reasonably quick, and the chair had components that we assembled without facing any problems. Upon touching the material, you will feel that the seat cushion and back support offer a good balance of plushness and firmness. 
After testing it out and gliding around the office, it's safe to say that the Steelcase Gesture Chair is the best office chair for bad posture if you don't have any budget constraints. 
Although it's pretty expensive, the chair is extremely comfortable and durable. Our testing suggests that it will last a long time. 
The Steelcase Gesture Chair has a plethora of customizable features. You can adjust the armrests to the point that they won't get in your way when you're relaxing or reading a book. 
With an excellent recline feature, you can use the levers to achieve a good posture, allowing you to work without straining your back and neck. 
Sitting back and lounging feels natural in the Steelcase Gesture Chair. You won't get any fear of tipping over, nor will you feel like the chair is showing resistance upon movement. 
Plus, this office chair with lumbar support comes in more than 70 different colors and fabrics, making it a fantastic choice to consider for your workspace. The company is known for durability, so you don't need to worry about that! 
5. Herman Miller Aeron Mesh Office Chair
Considered to be one of the most iconic office chairs of all time, the Herman Miller Aeron Mesh Office Chair feels like the most polarizing piece of office equipment. However, our readers insisted that we give it a try. We did check it out to give you guys our impartial opinion. 
Made by Herman Miller, the Aeron is the best posture office chair produced in the United States. The company itself went through a couple of phases where it struggled, eventually finding its calling in the furniture business after the great depression. Today, it is one of the largest office companies in the world. 
When the Aeron arrived at our office, we couldn't wait to get it out of the packaging and see what the hype was all about. Upon unboxing, we weren't surprised to find out that the build quality is truly amazing. Even the plastic used in the chair is of high quality! 
A quick glance at the chair showed that a lot of research and development went into making each of the components. They fit perfectly like a puzzle. After a quick assembly, the chair was ready for a test drive. 
When you sit on the Aeron, it feels like you're sitting in the seat rather than on top of it. The 8Z Pellicle mesh offers a good degree of flexibility and feels soft to the touch. However, we noticed that the frame came in the way, and we tried to find the adjustment feature, but there wasn't any. Sadly, you'll have to get used to that. 
The large curve offers good lumbar support, and it feels natural to lean against it. With a breathable mesh, you don't have to worry about sweating. The back comfort we experienced was phenomenal. Unfortunately, the Aeron felt short when it came to seat comfort. 
What's great about the Aeron is that the armrests move with the chair, which means that it won't get in your way no matter the position you're in. There are a lot of adjustability options for the armrests as well, and you can choose the material (standard or leather) before ordering the Aeron. 
Although the lack of seat depth adjustment and armrest width adjustment definitely affected the score we gave the Aeron, it is still the best office chair for bad posture for many reasons. 
The excellent recline function, comfortable armrests, adjustable lumbar support, and forward tilt options are all great features to have, which is why the Aeron made it to our list of office chairs for good posture.
6. Secretlab Titan
If you're looking for the best office chair for bad posture that is also luxurious, you may want to consider the Secretlab Titan. It's a fantastic seating solution from the company and further improves upon the most comfortable product in its lineup: Secretlab OMEGA 2020. Let's find out whether it's really that good.
Although the Secretlab Titan was specifically designed for gamers, professionals can also use it in the workplace. 
At first glance, the Titan feels like a bigger version of the OMEGA 2020. It looks like a luxury car seat due to the polyurethane leather, which is much easier to maintain than genuine leather. The shapes, curves, and edges are all ergonomic and blend seamlessly into the chair's design. 
Made from "cold-cured" foam, the back and seat cushions have a firmer outer skin while remaining soft on the inside. It is a firm surface that feels comfortable. 
The armrest is made from polyurethane that gives a pleasant feeling of sponginess, which you won't find in any traditional office chair. 
With the wheels made from softer polyurethane, the Secretlab Titan glides through any surface without leaving skid marks or scuffs. It has enough grip that we tested it on our carpet floor, and there was no resistance. 
There are plenty of adjustments, including the tilt, headrest adjustment, and backrest recline. You can also control the integrated bulge (lumbar support) with a knob. This good-posture office chair comes with a free velour head pillow that is easily attachable. 
If you're not on a budget, the Secretlab Titan is the best office chair for posture. We were impressed by the build quality and the level of comfort that it provided during our testing sessions. 
We hope that our extended review of the six best office chair for back supports helps you decide on the type of seating solution that best caters to your needs. 
Having an office chair with lumbar support can help alleviate neck and back pain while improving productivity. However, it is only one part of the equation, and you need to invest in a standing desk to prevent the problems associated with a sedentary lifestyle.
Why Is Correct Posture Important?
Your musculoskeletal system is naturally less stressed when you sit with proper posture. You, therefore, prevent strain to your shoulders, hips, torso, neck, or back by standing, or sitting in a neutral position rather than slouching. 
Good posture also makes it much easier to breathe properly, allowing you to get more oxygen into your system, which helps you remain focused, and stay motivated. Sitting in a neutral position also enables your body to digest food more efficiently. 
How to Ensure You Maintain the Correct Posture While Seated
Investing in lumbar support in the form of a posture corrector for office chairs, or a chair with built-in lumbar support could be game changing to help to support the curvature of the spine.
Adjust the height of your chair and workstation at work, so that you can sit up close to your work and move it upwards toward you. Relax your shoulders by resting your arms and elbows on your chair's armrests.
Avoid twisting your body at the waist while sitting on a chair that moves. Instead, rotate your entire body.
Do not sit in the same position for more than 30 minutes. 
How do These Best Office Chairs for Back Support Work?
The bottom section of the spine, called the lumbar region, slopes inward toward the belly button. 
A spine corrector chair that includes lumbar support functions by supporting the natural inward bend of the lower back, essentially filling in the gap between the lumbar spine, and the back of the chair. This relieves any pressure on this region and prevents hunching. 
It is harder to maintain proper posture without lumbar support, and the lumbar spine and muscles of the lower back must work harder to support the ideal curvature and alignment. 
As the body ages, the muscles that support the spine in this position deteriorate, causing the upper back, and head to tilt forward to accommodate for the lumbar muscles' weakness, so it is advisable to buy an ergonomic chair before this happens. 
Final Thoughts
An ergonomic posture desk chair is the best way to maintain the correct seated posture. Incorrect posture can have grave consequences on your health, so investing in a good posture chair with spine support is paramount to maintaining good health.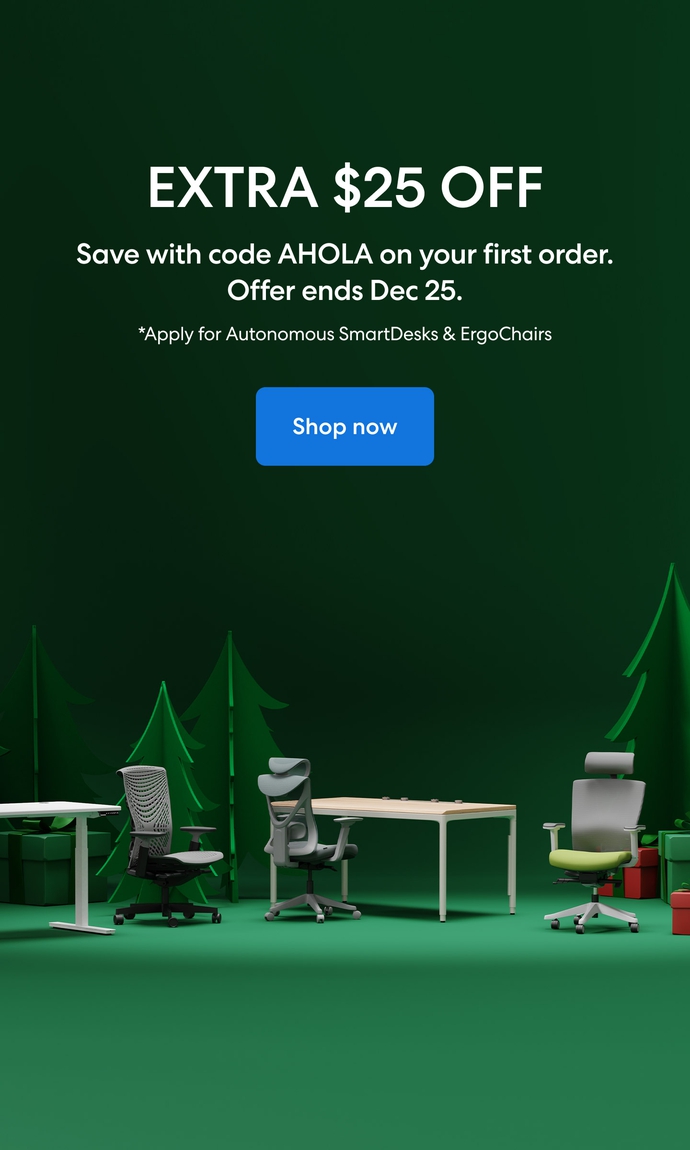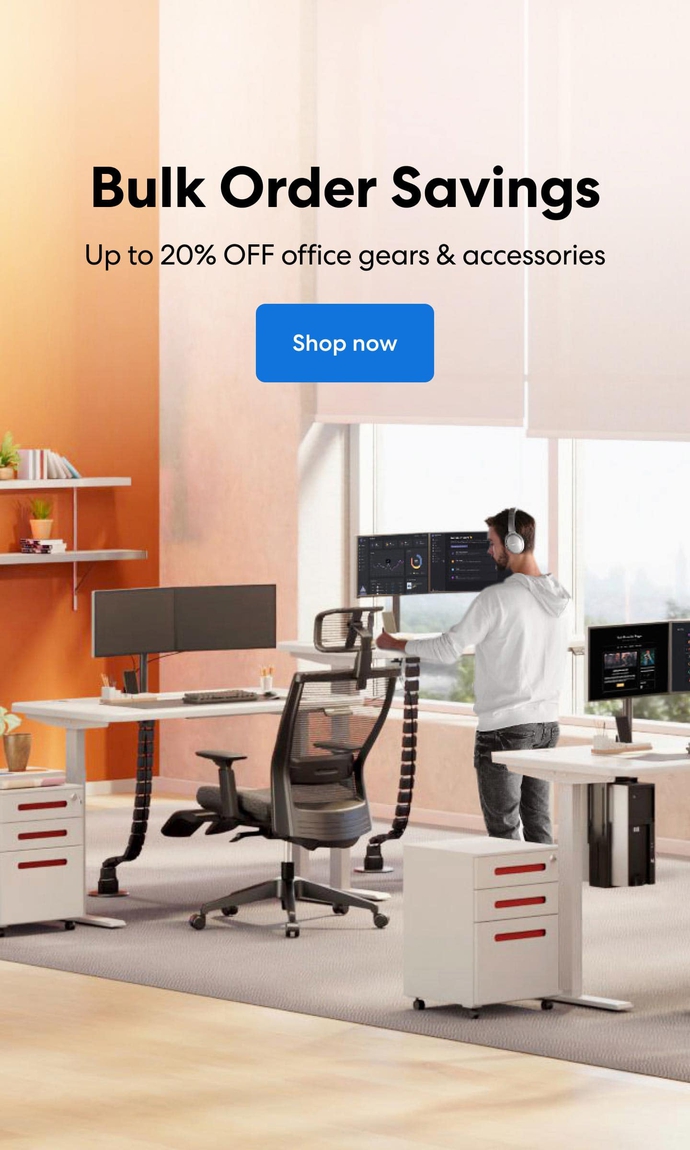 Subcribe newsletter and get $100 OFF.
Receive product updates, special offers, ergo tips, and inspiration form our team.