Smart Products
Sitting for Over Eight Hours? Office Chair Brands You Need to Know About!
5,598 Views
There is plenty to be said about the effect sitting for long periods at a time has on the human body. Although ideally avoided, for many Americans, it is simply part of their job. Sometimes there is no getting around the fact that you need to spend a long time at a desk, but that doesn't mean there is nothing you can do to make the situation better. 
The place you sit is vitally important if you work long shifts, especially more than eight hours. Office chair designs have evolved in recent years and have plenty of tricks up their sleeve to make your workday better. 
Key Features of an Office Chair for Long Hours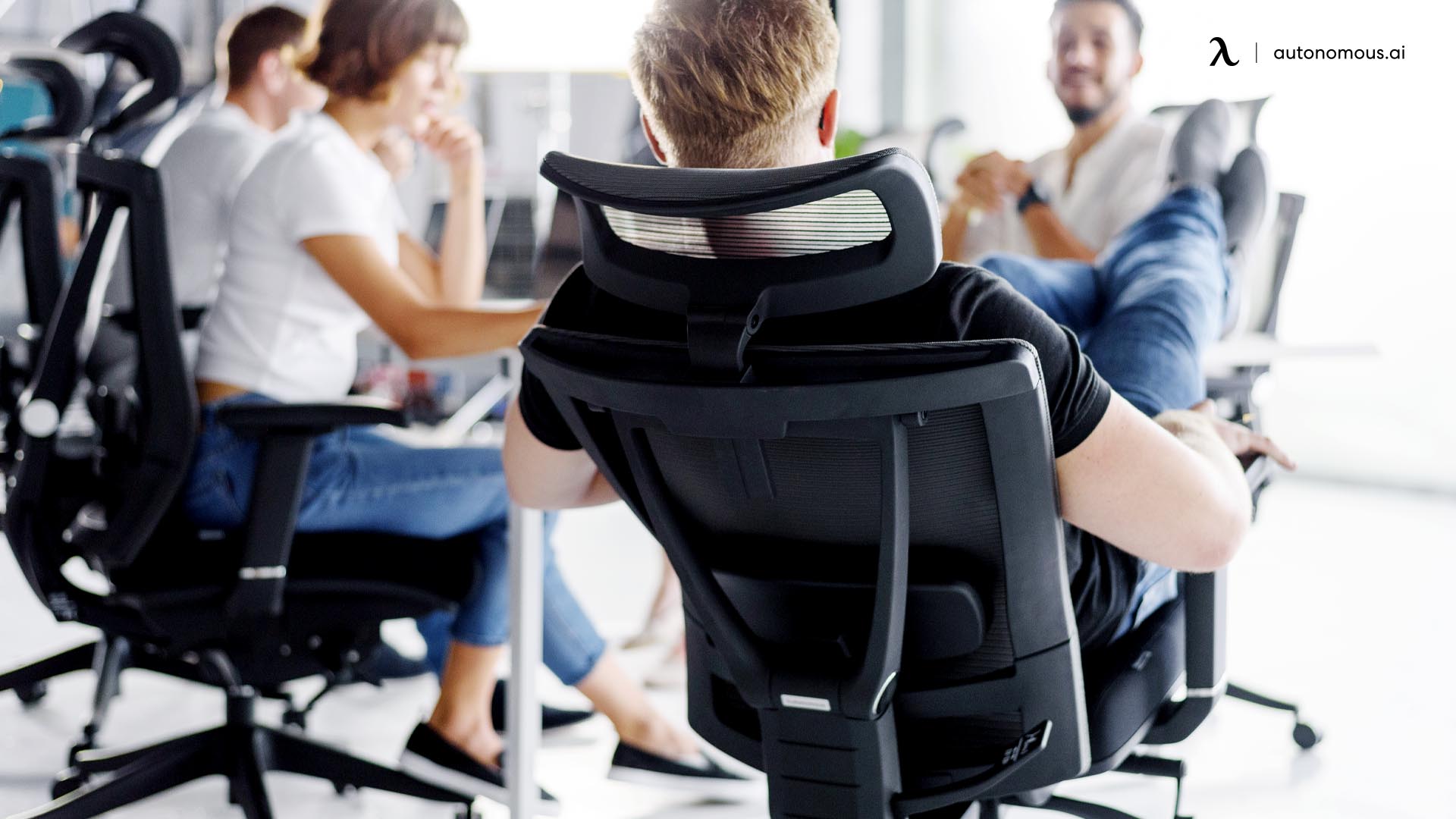 The best computer chair for long hours must have certain features, otherwise, there isn't much point considering it. All office chairs rated for 8+ hours of use should always be acutely focused on comfort and support. Why are these two things so essential? Well, for your health and wellbeing. If that is not reason enough, we don't know what is! 
Sitting for long hours at a time can cause multiple problems with your back and general posture. It can also lead to skin problems if you don't have good quality materials, and discomfort can eventually affect your productivity and mental health. 
Here are some of the things to look for in an office chair for long hours like an 8-hours office chair or 12-hours office chair. 
Adjustable Shape
All the best chairs have customizable settings to help you adjust the shape to fit your body. Seat depth, height, backrest, and armrests are all parts of the chair that can have a huge impact on your posture and, ultimately, your comfort. If the 8 hours office chair you buy allows you to alter these settings, it is sure to provide you the comfort and support you need for long hours. 
Headrest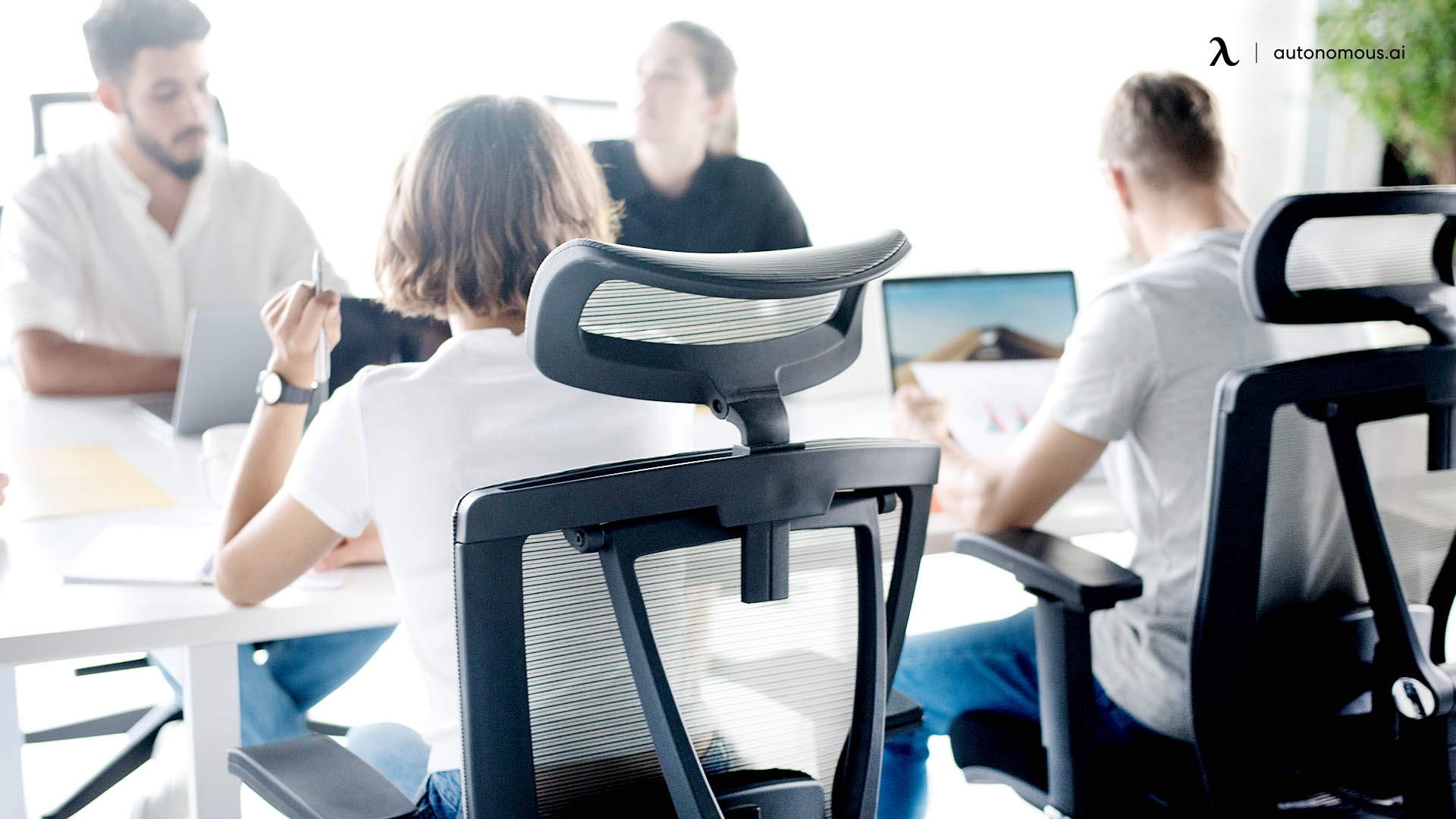 If you frequently work more than eight hours, office chair designs you consider should have the option for a headrest. Some chairs have one built-in, others have a removable addition included, and in some cases, you may need to buy it separately. The longer you work, the more essential a headrest becomes. 
Some people don't particularly like a chair with a headrest, but if you suffer from neck pain, it is a good idea to at least have one you can attach when necessary. If you want an office chair for neck pain, definitely consider looking for one with a headrest. 
High Back
The mid-back vs. high-back chair debate is a big one when it comes to the best office chairs. Eight hours of usage or more, however, should always be high-back. Although a mid-back chair does have postural benefits, after a while you just need something that you can lean into to relax. High-back chairs provide more lumbar support and are far better for your spine in the long run. 
Reclinable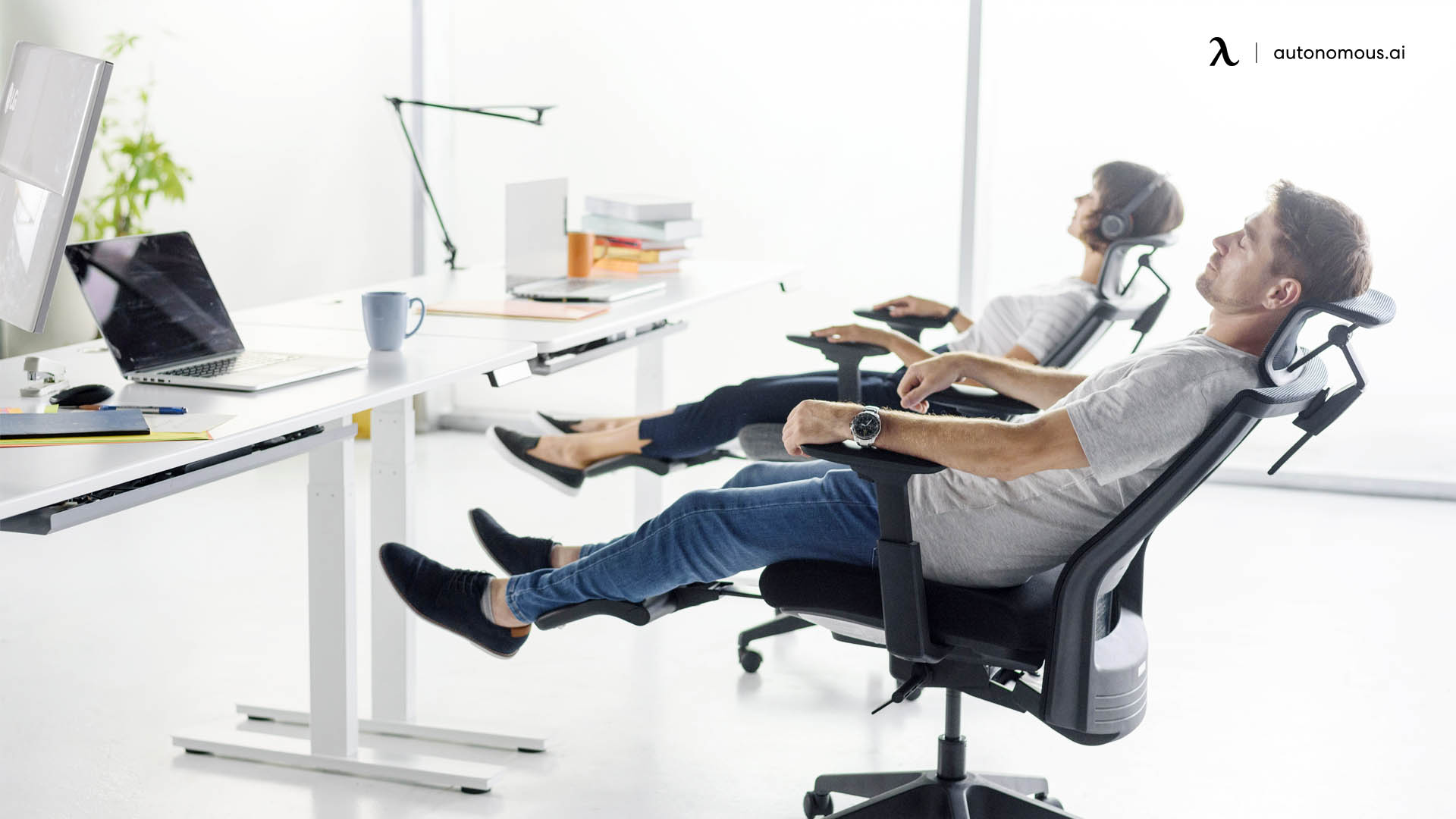 There is sure to be a point during a long day in the office that you want to rest a little bit and take the weight off. The best way to do that is with a reclinable chair. Every 8 hours office chair is different, and some have more angles than others. It is nice to have options, but the main thing is that the chair has at least one comfortable recline setting. 
Breathable Material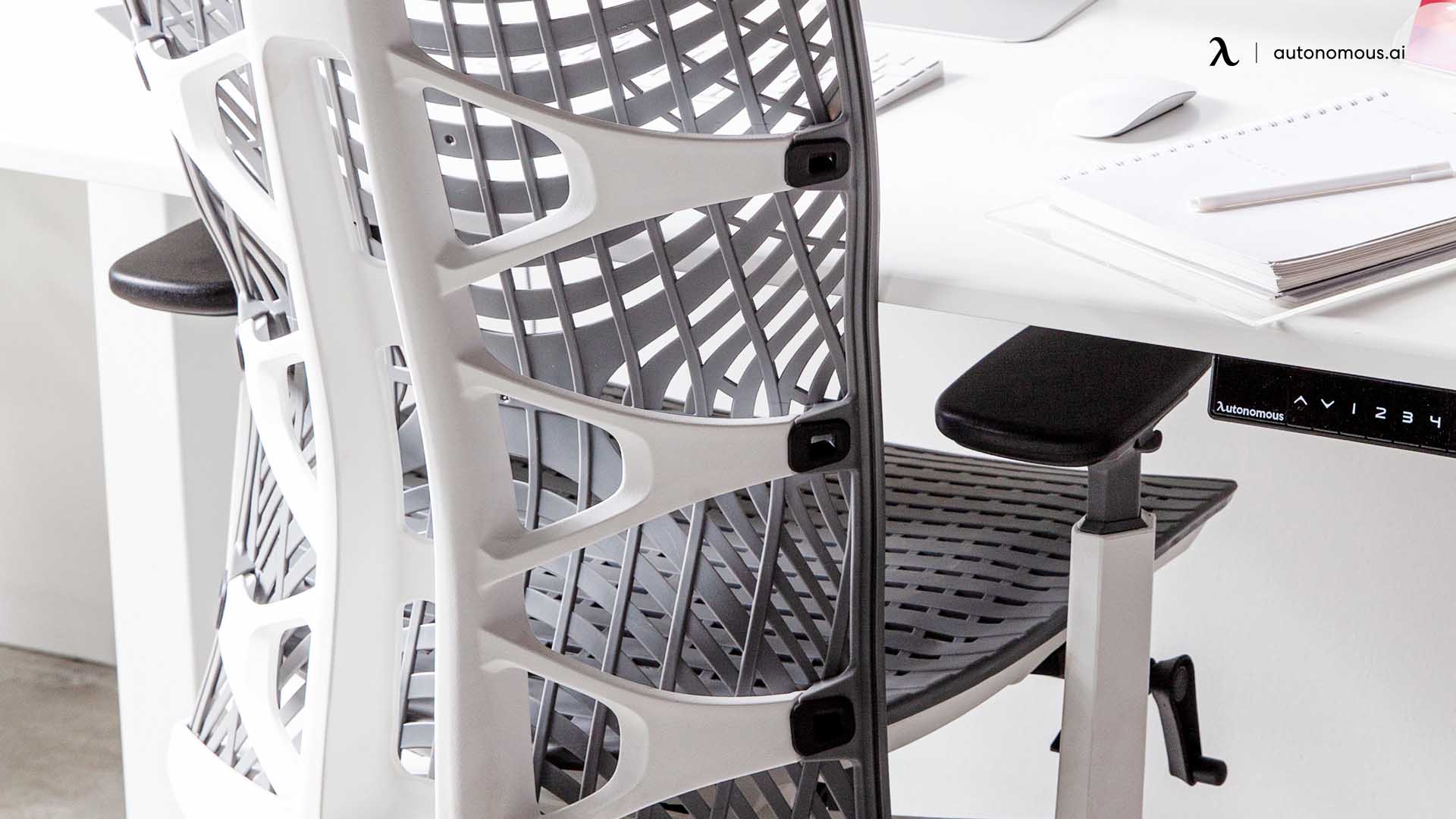 The shape is not the only thing that affects comfort; the material also makes a difference. After eight hours, office chair cushions and backrests are bound to get warm. Breathable materials that allow for airflow and keep you cool are essential for workers who spend long hours sitting at the desk. 
Mesh is the material of choice in most modern ergonomic designs because of its unrivaled breathability. Good quality leather is also a good option, but not for more than 12 hours. Office chair brands that specialize in durable chairs have perfected the art of using materials effectively and intelligently. 
Ergonomic Chairs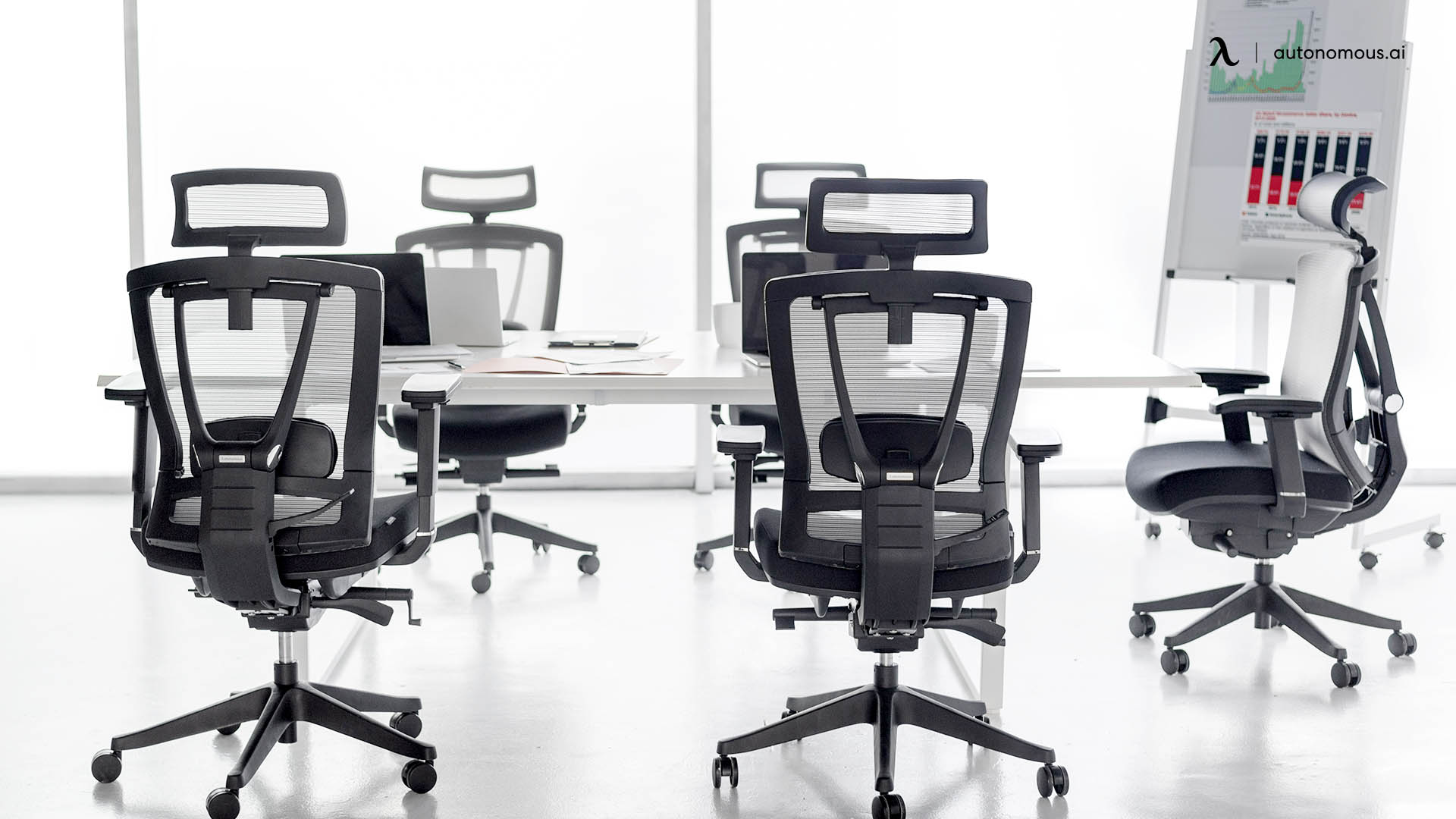 All of the above-mentioned features are found in any ergonomic chair worth its salt. Ergonomic chairs are the best choice for office chairs for 8 hours usage. Not all are created equally, with styles, features, and price tags varying massively. The best ergonomic chair designs are not always the most expensive on the market. Sometimes a brand name can outweigh the practicality. The best advice we could give is: always pay attention to the details! 
Pros and Cons of Ergonomic Chairs
Like anything else innovative, it is possible to have a few reservations. Ergonomic chairs are the future of office life, especially for people who work up to 12 hours. Office chair designs are not one size fits all, but here are a few brief pros and cons of the ergonomic style in general.
Pros of Ergonomic Chairs
Ergonomic chairs have many adjustable features.
They are the best office chairs rated for 8+ hours.
Back pain can be significantly decreased by using an ergonomic chair.
Materials used in this type of chair are usually breathable and often recyclable.
Cons of Ergonomic Chairs
Some designs can be quite expensive compared to other chairs.
The way they look is not to everybody's taste.
With so many features, some chairs can be a little confusing to set up and operate at first.
Top 10 Picks for 2022: Office Chairs Rated for Eight + Hours
1. ErgoChair Pro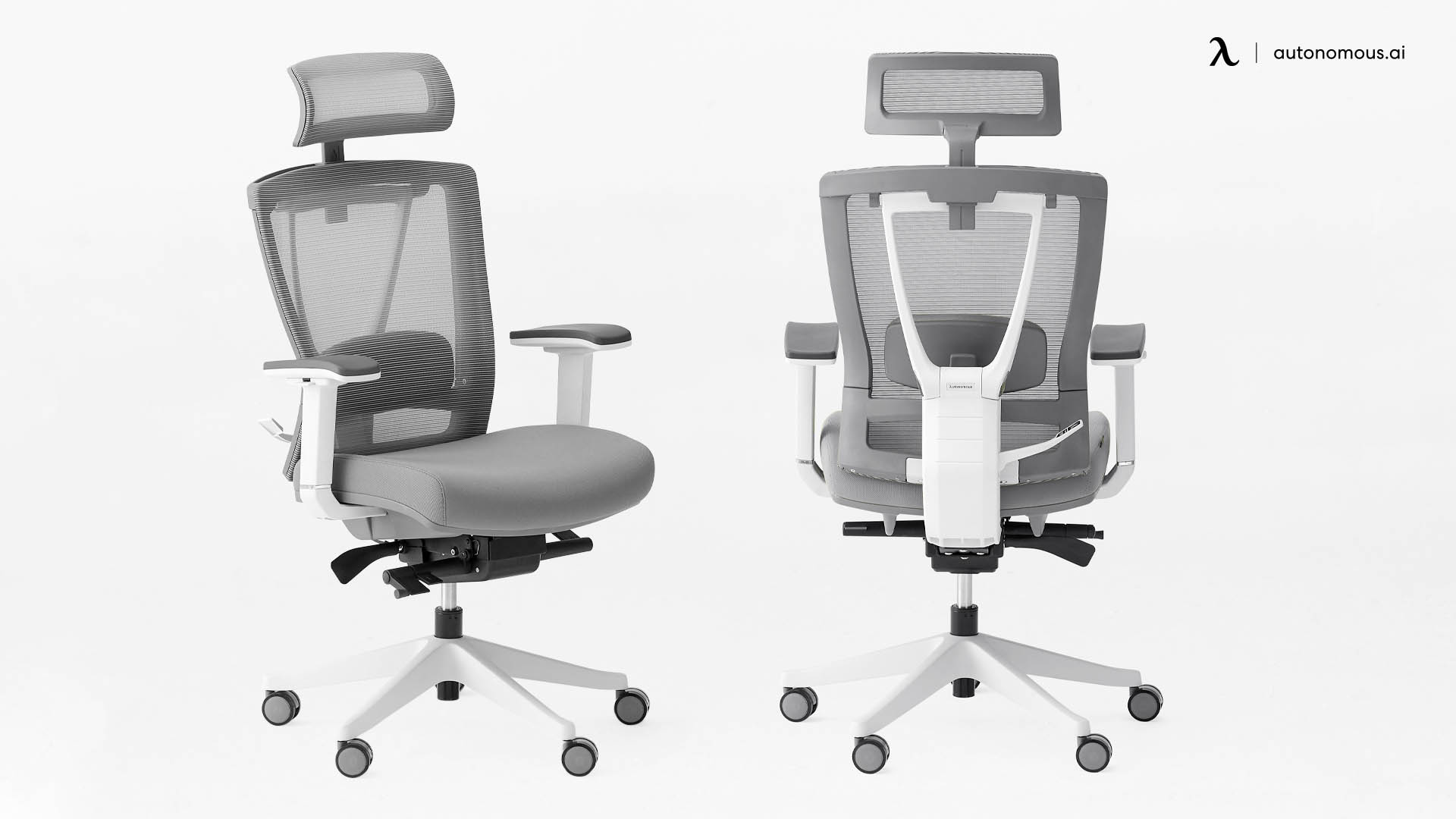 One of the best buy ergonomic chair designs on the market today is the ErgoChair Pro. Not only is this office chairs rated for 8+ hours a perfect ergonomic build, but it is also in the mid-range price bracket. You can have true luxury without breaking the bank. 
The ErgoChair Pro is our top pick for an eight-hours office chair for several reasons. Every inch of this sleek, sophisticated chair is designed to be adjustable and provide the best possible level of support. Fatigue can easily set in after 12 hours office chair designs as good as this one can help fight against it. 
Take one look at this chair, and you can see what makes it the best office chair for long hours.
2. ErgoChair Plus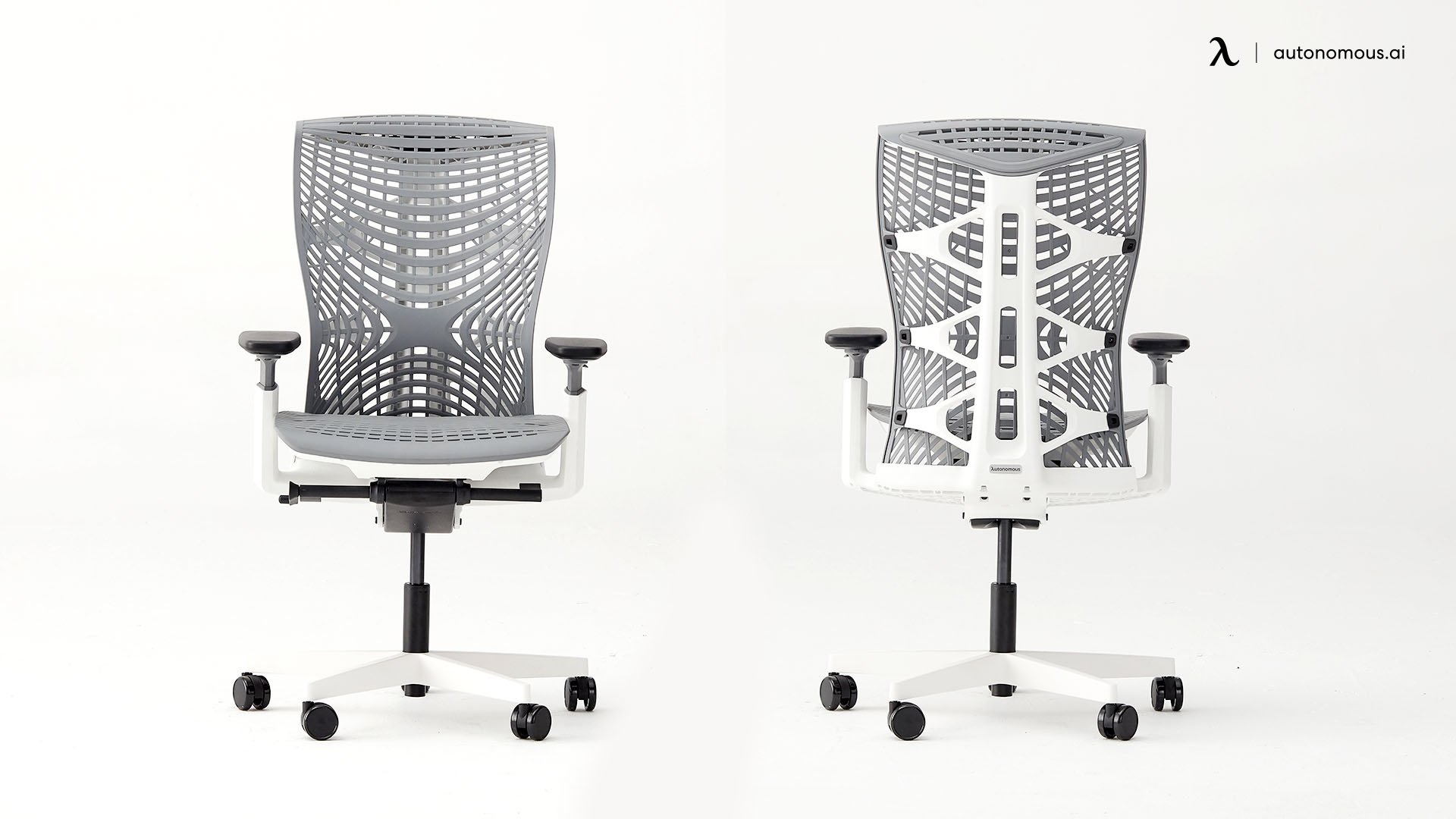 If your daily workload demands maneuverability and flexibility at the desk, then the ErgoChair Plus could be the one for you. Although it does not come with a headrest, the unique and revolutionary backrest design earns this chair a spot on our list. You are unlikely to find another chair quite like this one. 
The backrest molds to and bends with your body as you move around, meaning your spine is never left unsupported. On top of that, every setting on this 8-hour office chair is fully adjustable. No matter how busy or long your workday is, it is bound to be made a little easier with this chair.
3. ErgoChair Recline
This reclining ergonomic chair is all about long-lasting comfort. Every detail of the design is built with this in mind. The fully adjustable ErgoChair Recline is upholstered with a foam seat and is made out of almost entirely recyclable materials. When you need that little bit of extra support, they can be set up in seconds. If you want them out the way, the same goes for dismantling. 
What really makes this 8-hour office chair stand out is its reclining capabilities. The breathable mesh backrest comes with 18 degrees of recline, which can be customized for your comfort. 
4. Humanscale Freedom Office Chair
If there is one office chair for 8 hours usage that combines effortless style with excellent practicality, it is the Humanscale Freedom. Although looking good is not a primary requirement when choosing an office chair for long hours, it certainly doesn't hurt! Style is something this chair has to spare. 
Luckily, the beauty of this chair is not skin-deep. The self-adjusting recline backrest works to keep up with your movement, rather than you having to change the settings as you go. It also has a specially designed ergonomic headrest- ideal for anyone prone to shoulder or neck pain after long hours in the office. There is a lot to love about this chair, and it easily earns a place on this list. 
5. Nouhaus Ergo3D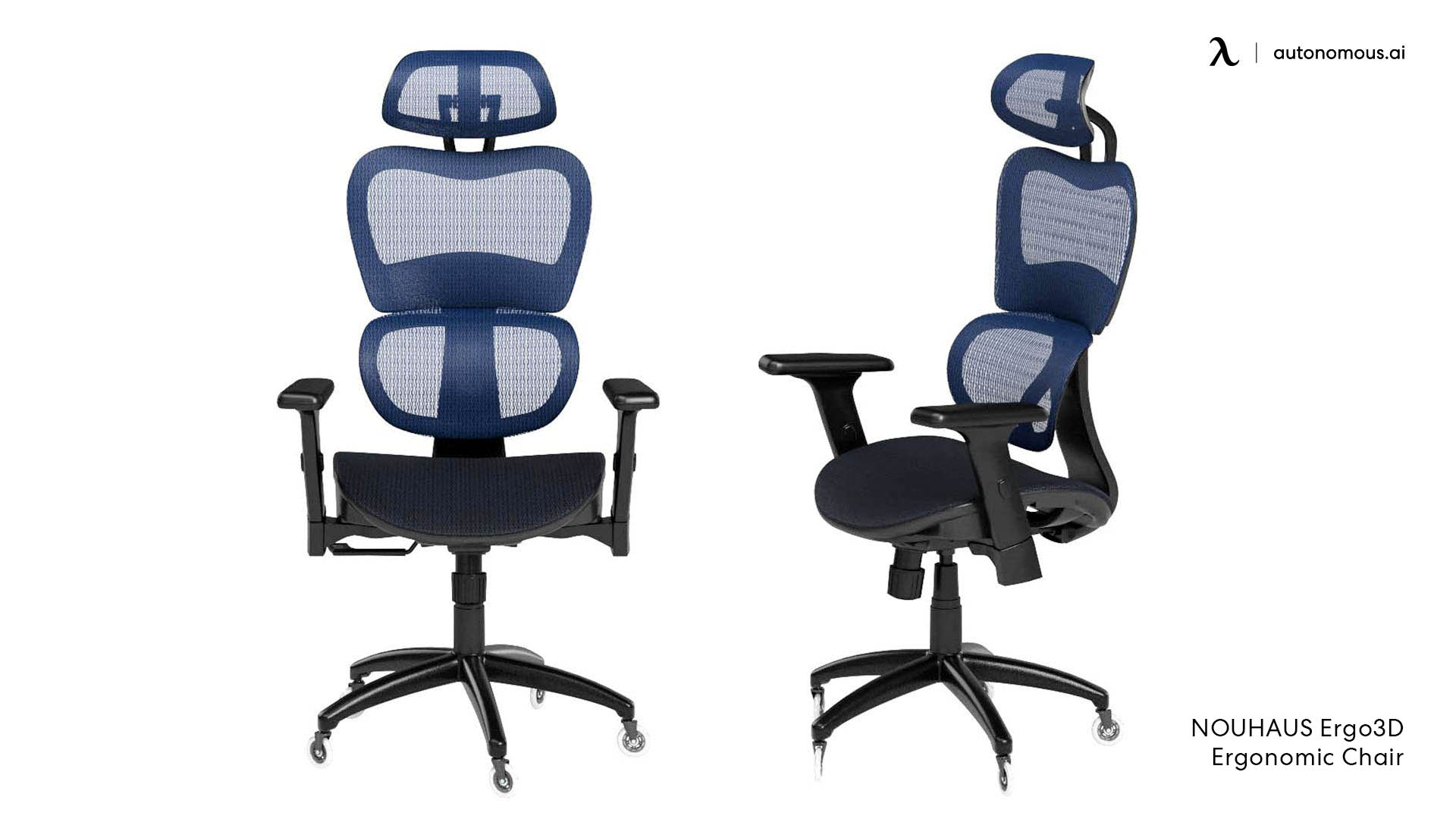 If budget is a key factor in your selection process, but you don't want to compromise too much on the things that matter, the Nouhaus Ergo3D could be the answer. Similar to the Herman Miller Aeron, but at a far more friendly price, the Ergo3D is an excellent 12-hour office chair choice for people working up to 12 hours. 
Office chair fundamentals, as you have surely realized by now, are about minimizing strain and optimizing comfort. The Nouhaus Ergo3D achieves both. It is a firmer chair than many others on this 8-hour office chair list, which is preferable to some people, and the reclinable backrest is one of the most versatile.
6. SNOVIAY Ergonomic Mesh Executive Chair
Overall, the SNOVIAY Ergonomic Mesh Executive Chair is a solid, dependable design. It covers all the essentials when looking for an eight-hours office chair and executes each detail with class. It may not have some of the fancy extras that some of the other mentions on this list have, but that doesn't make it any less suitable or recommendable. 
The SNOVIAY design is easily one of the best ergonomic chairs in this price range, coming in at under $400. If you want a reliable, comfortable, and durable office chair, this one definitely makes the cut.
7. Steelcase Leap Fabric Ergonomic Office Chair
Another model that frequents the list of best office chairs rated for 8+ hours is the Steelcase Leap. A true masterpiece of engineering and postural science, this chair has it all. One of the standout features that make it an excellent office chair for long hours is the use of air pockets to relieve pressure points on the spine. By doing this, comfort and spinal support are taken to a whole new level. 
3D LiveBack technology is another one of the innovative ways the Steelcase Leap provides long-lasting comfort as the backrest moves with you. Considering how big this chair is, it is surprisingly easy to maneuver.
8. Ergousit High-Back Office Chair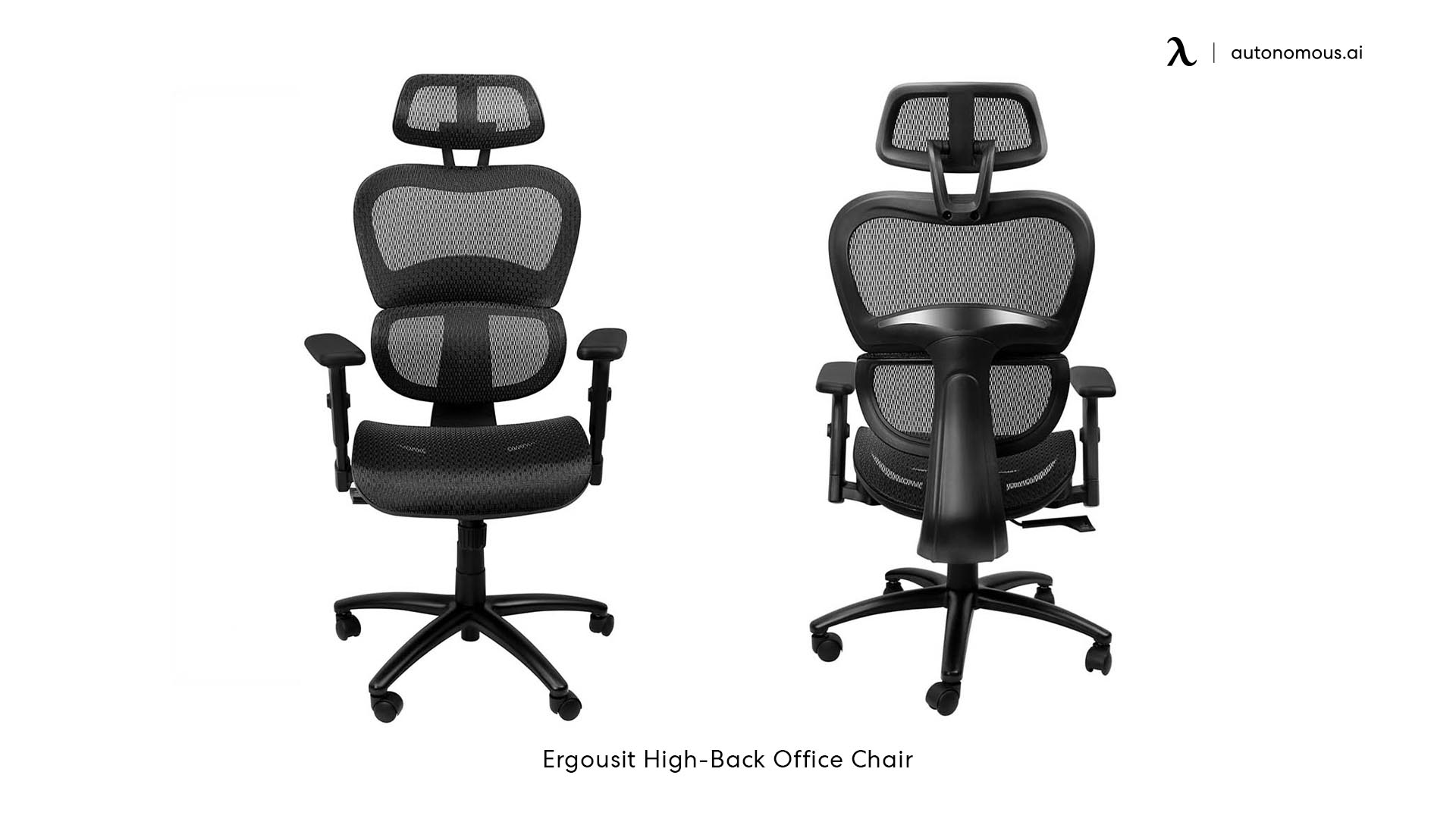 The Ergousit is a good pick for a larger person working long hours. It can easily hold 300 lbs. and uses the most breathable fabrics to keep your back and bum breezy and heat-free. Often people forget the importance of keeping cool when sitting on a chair all day, but it is equal to that of lumbar support. 
One of the best things about this 8-hour office chair is the adjustable headrest designed for neck pain prevention and relief. If this is a common gripe of yours, consider giving the Ergousit a try.
9. Komene Ergonomic Home Office Desk Chair
Another entry that uses the science behind pressure points in the body to increase comfort is the Komene Ergonomic Home Office Desk Chair. Targeting four specific areas of the body that are the most susceptible to muscle pain, this chair helps encourage better posture and ultimately a better sitting experience. 
The armrest can be tucked up easily if you want them out of the way, and the headrest can be adjusted to your preference. Breathable material and reclinable backrest are another two ticked boxes for the Komene model. Why don't you choose this 8-hour office chair now?
10. Herman Miller Aeron (With Headrest)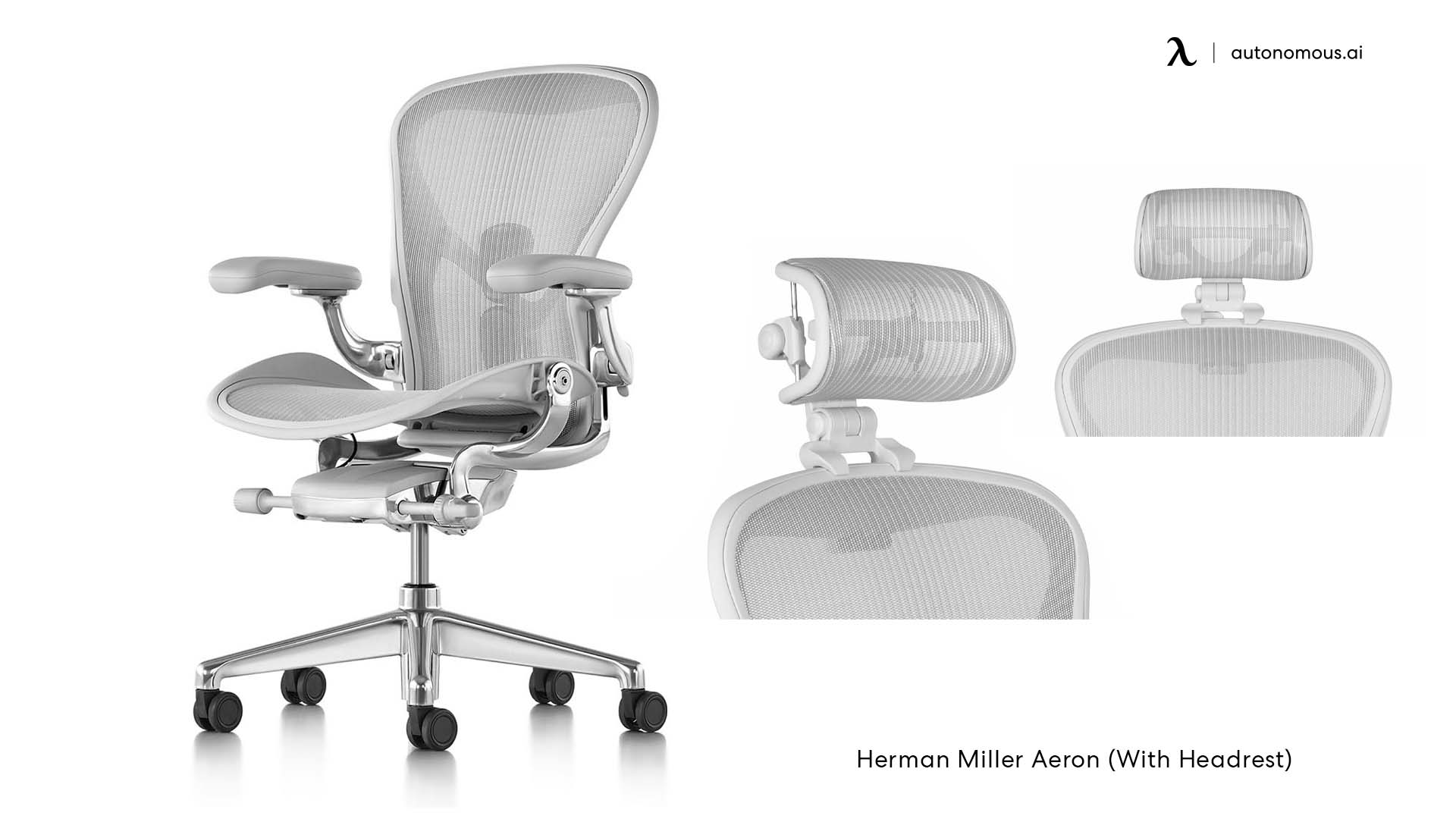 Herman Miller is a name synonymous with high-quality desk chairs. The Aeron design is amongst the brand's most premium and is a tough contender for the best choice for long hours of sitting. In fact, the Herman Miller Aeron has long since been considered one of the most iconic office chairs and has topped best-seller lists for years. 
Available in three sizes to accommodate all body types, the chair uses materials in a highly creative way to alter the tension levels at different points on the body. Additionally, the chair is built using only recycled materials. There is nothing negative to say about this 8-hour office chair. However, premium quality, in this case, comes with a price tag to match. The chair is not budget-friendly, and the headrest comes at an additional cost. 
Final Thoughts
No matter how good your chair is, remember to try to get up and move around as often as possible. Even a quick five-minute neck and shoulder stretch every hour can have untold benefits to your mind and body. If working long desk shifts is part of your job, invest in a good office chair. Invest in your comfort; invest in your health! There has never been anything more worth the money!
Keep up with Autonomous news
Stay informed, stay inspired with our new blogs.
WRITTEN BYAutonomous
We build office products to help you work smarter.