Smart Products
The 5 Best Chairs for a Good Posture and Comfortable Work Day

Ethan Johnson
|
Nov 17, 2023
667 Views
It's no secret that a lot of workers nowadays have to sit for many hours a day. Whether you're working at an office or remotely, there are a few risks associated with sitting for too long. A great way to solve this issue is to get the best chair for good posture, but how can you possibly know which one is better for your needs? 
As you may have guessed, everyone has a unique body, meaning that not all chairs will be the perfect fit for you. If you're struggling with posture problems, it may be time to upgrade your old chair.
Even though we're responsible for keeping a good posture throughout the day, the chair we use plays a huge role in how we adapt our bodies to feel more comfortable. Keep in mind that one of the reasons why the body keeps moving while we work is to look for comfort. Unfortunately, that temporary comfort can lead to severe health problems in the future. 
We know it can be complicated to find the best desk chair for good posture right away, so we want to help you make the decision process easier. This page will review five of the best office chairs for long hours.
By the time you finish reading everything, you'll have all the knowledge necessary to get the perfect item for your home or office, ensuring a highly productive and comfortable work day. 
What Are the Most Common Problems You Can Experience After Sitting for Too Long?
Have you ever experienced an uncomfortable strain on your neck, back, or shoulders while working? That's probably because you're not sitting correctly. 
However, having an improper posture isn't always our fault. Sometimes, the chair we use to sit throughout the day affects how our body feels while we work. 
If you don't have an ergonomic office chair with a headrest, for example, you could experience what's called "tech neck," which is used to refer to neck straining. You can also start feeling lower back pain if you don't get an ergonomic chair with good lumbar support. 
Let's go over some of the most common issues you can experience if you don't get an office chair for good posture: 
Forward Head
You may not notice, but as the hours go by, you'll start putting your head forward. This will take it away from its neutral position. 
If you stay in this position for too long, you'll be putting more load and compression on your neck, which will translate into pain over time. This is one of the most common consequences of sitting for too long without the help of an ergonomic chair. 
Rounded Shoulders
Your body may start slouching as you get used to working for many hours a day. If you don't fix your hunching position in time, your body will adapt and make it a habit, which will make you experience rounded shoulders. 
Even though you may not experience discomfort at first, you will feel a lot of tension in your shoulders over time, which will make you uncomfortable.
Mid/Lower Back Curve
It's also called "hyper-lordosis." This problem makes your pelvis tilt forward, creating a curve in your mid/low back region. As you may have guessed, this causes a lot of pain.
Upper Back Curve
This problem is also called "increased kyphosis." It happens when you combine slouching with a forward head. If you do it for too long, you risk the spine of your upper back to curve at an increased angle, which can cause a lot of discomfort and pain in the future.
How Can You Fix Sitting Posture Issues Easily?
Getting out of a "bad sitting posture" habit may not be easy, but you can start by getting the necessary tools to feel more comfortable throughout the day. There are many tutorials on how to correct your posture, and if you combine that with a great chair, you'll start feeling better sooner rather than later. 
What's a good posture, though? You'll be in a proper sitting posture when your spine keeps its natural curvature. It's possible to achieve this by sitting with your back straight and shoulders back, as well as ensuring your feet are resting flat on the floor. Your knees' height should be aligned with your hips. 
Shorter people may have issues keeping their feet flat on the floor. Thankfully, there's a great solution to this problem. You can get chairs with footrests and adjust the area where you'll place your feet. As long as you get the best chair for good posture, you're good to go.
Let's go over how you can start fixing your posture today!
The first thing you need to do is be more aware of your posture. As mentioned before, most people don't notice when their body starts adopting a poor sitting position, which is what causes the pain and discomfort. 
If you're more aware of how your body is sitting, however, you'll be able to get back to a natural position right away. Getting the best chair for posture correction will help you during this process. 
What if you struggle to remember to check your posture? You can set an alarm. Plenty of people set alarms every few hours to ensure they're sitting in the best way possible. 
Another thing that can help you fix your posture problems is to be more active. You don't have to be a fitness expert to correct your posture. All it takes is for you to move around a bit throughout the day, stretch, and ensure you're not spending the majority of your day sitting. 
If you consider both of these tips throughout your day, you'll have an easier time fixing your posture. Unfortunately, you may still struggle to feel comfortable if you're not sitting on the right chair. Older, traditional chairs aren't designed to adapt to your body, meaning it'll be harder to concentrate while working. 
Thankfully, you can get an ergonomic chair and solve this issue. Once you get the best office chair for good posture, you'll be able to adjust it to your specific body needs, helping you achieve ultimate comfort throughout the day. 
We know that the solution to posture problems may not be to stop sitting altogether. Even if you get a standing desk, for example, you'll still want to sit from time to time. 
In those cases, an office chair for good posture is the best thing you can do.
Five Best Chairs for Good Posture
I prioritize working comfort over everything else. It helps me concentrate, be more productive, and stay in a good mood throughout the day. Getting the best chair for posture correction was a lifesaver, and I want to share my top picks with you.
How We Picked and Tested Each Product 
There are hundreds of different products on the market. Whether you get heat chairs or other ergonomic products, you must choose something that you can adapt to your needs. 
To make things easier for you, we reviewed every product on this list based on its: 
Price
Features
Accessibility
Comfort 
Who Is This Review for? 
This review is for anyone who's struggling to fix their posture or find comfort while sitting. 
Even if you're not having any sitting or posture problems, this review can also help you find top-quality chairs that make you feel more comfortable than ever.
Features We Focused On 
Some of the key features we focused on for each product include: 
Armrests
Footrests
Headrests
Height adjustment
Reclining capabilities
Materials 
Check Our Top Picks
1. Autonomous ErgoChair Pro
The winner of our list is the Autonomous ErgoChair Pro. Not only does it give you all the features you need in a comfortable, ergonomic chair, but it also offers everything at a great price. 
It's available in six different colors, and its goal is to make you feel as comfortable as ever while enhancing your office's aesthetics. 
Some of the most interesting features you'll find in the ErgoChair Pro include: 
Adjustable armrest, headrest, height, backrest, and seat tilt
Flexible lumbar support
Five lockable recline positions
Woven mesh back for better back breathability
300-lb weight support 
The ErgoChair Pro was created with 100% earth-friendly materials, so rest assured that you're getting a premium-quality product that takes your sitting experience to the next level; the best news? It doesn't harm the environment. This is the best chair for good posture you can get today.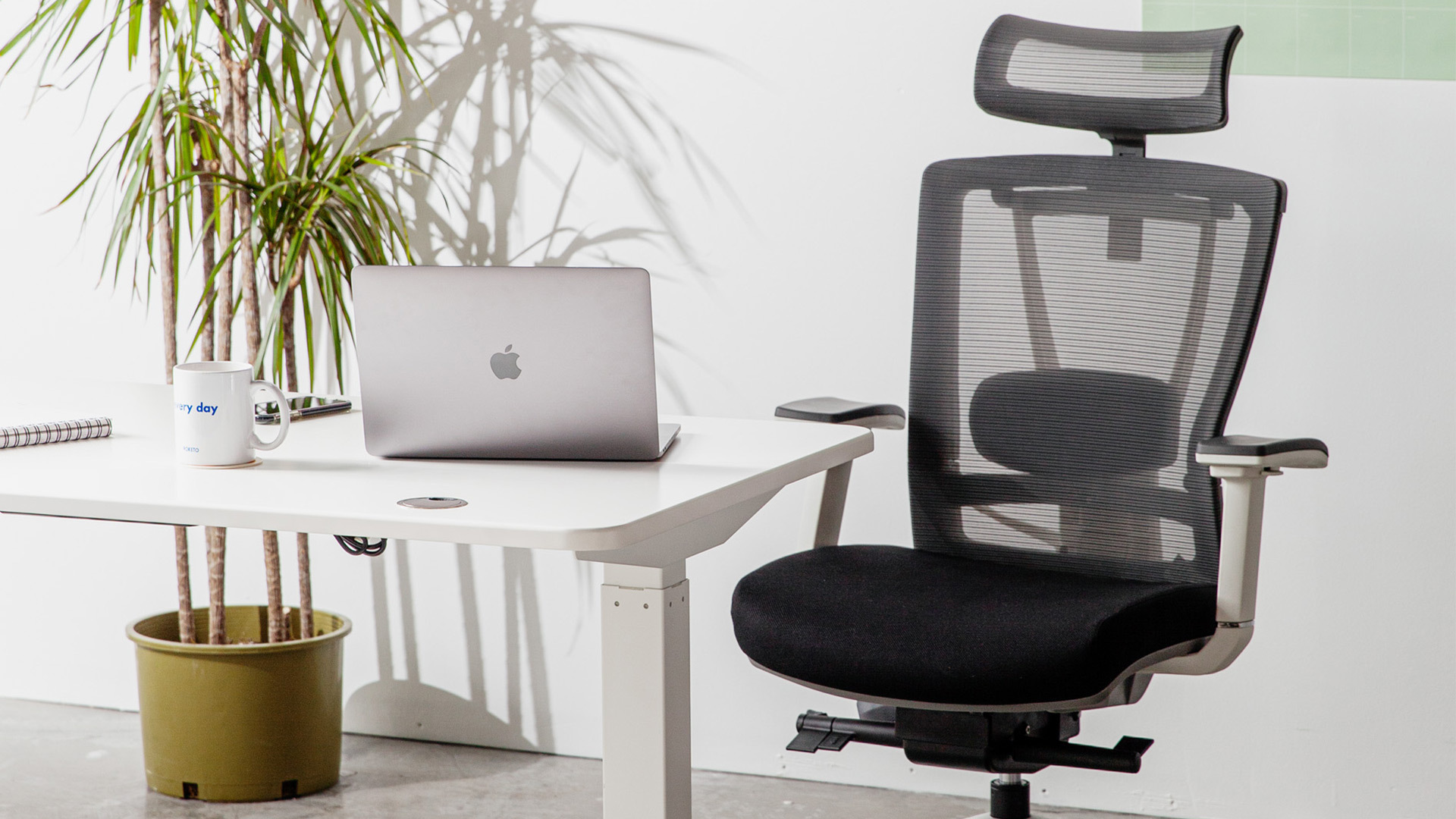 Pros

Cons

Great price
It may be expensive for those with a tight budget.
Many useful features
High build quality
Comfortable office chair headrest
2. HON Ignition 2.0 Mid-Back Upholstered Task Chair
The HON Ignition 2.0 offers a simpler approach to ergonomic sitting but still provides the comfort most people need. 
This is a mid-back, upholstered task chair designed to prioritize lower back comfort. It's available in black only, and it shines because of its wide range of customizable features: 
Advanced synchro-tilt mechanism for reclining
Adjustable lumbar support
Adjustable armrests
Quiet and smooth casters
Contoured seat cushion
360-degree swivel
Pneumatic seat height adjustment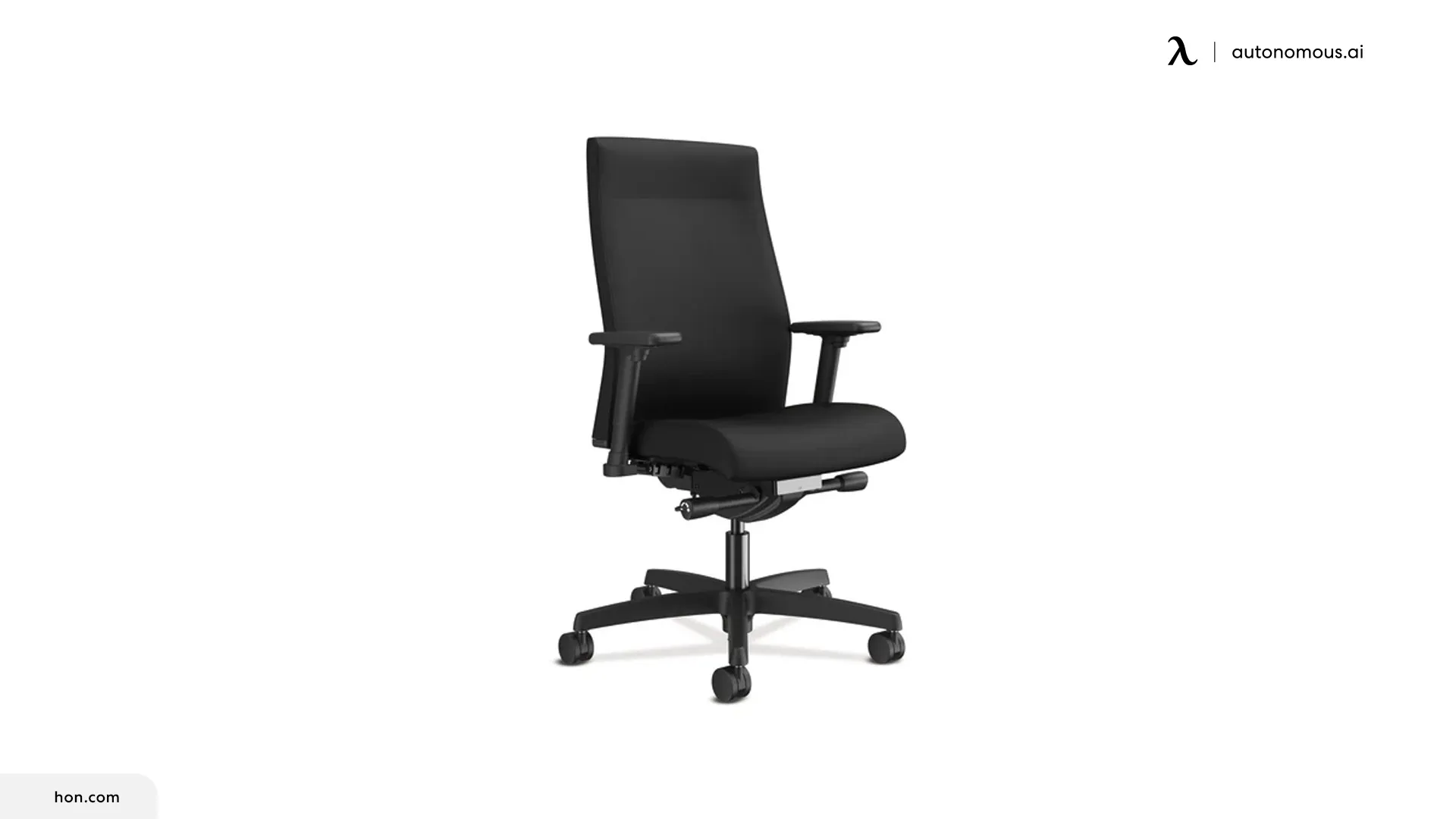 HON Ignition 2.0 Mid-Back Upholstered Task Chair
| Pros | Cons |
| --- | --- |
| Easy to assemble | It's too expensive |
| Plenty of features | It doesn't offer headrests |
| Great look | It's only available in one frame color |
3. Herman Miller Aeron Chair
If you're looking for the best office chair for good posture and don't mind going crazy with your budget, the Herman Miller Aeron Chair may be a great option. This chair is designed to fit a wide range of body types, and thanks to its customizable features, you can certainly achieve that perfect posture you're looking for. 
The Aeron Chair comes in three sizes, meaning you don't have to worry about not finding something appropriate for your body. As for the features, you'll find: 
Customizable tilt, armrest, and seat height
PostureFit material, which supports the spine and reinforces the pelvis
Quiet casters
Adjustable lumbar support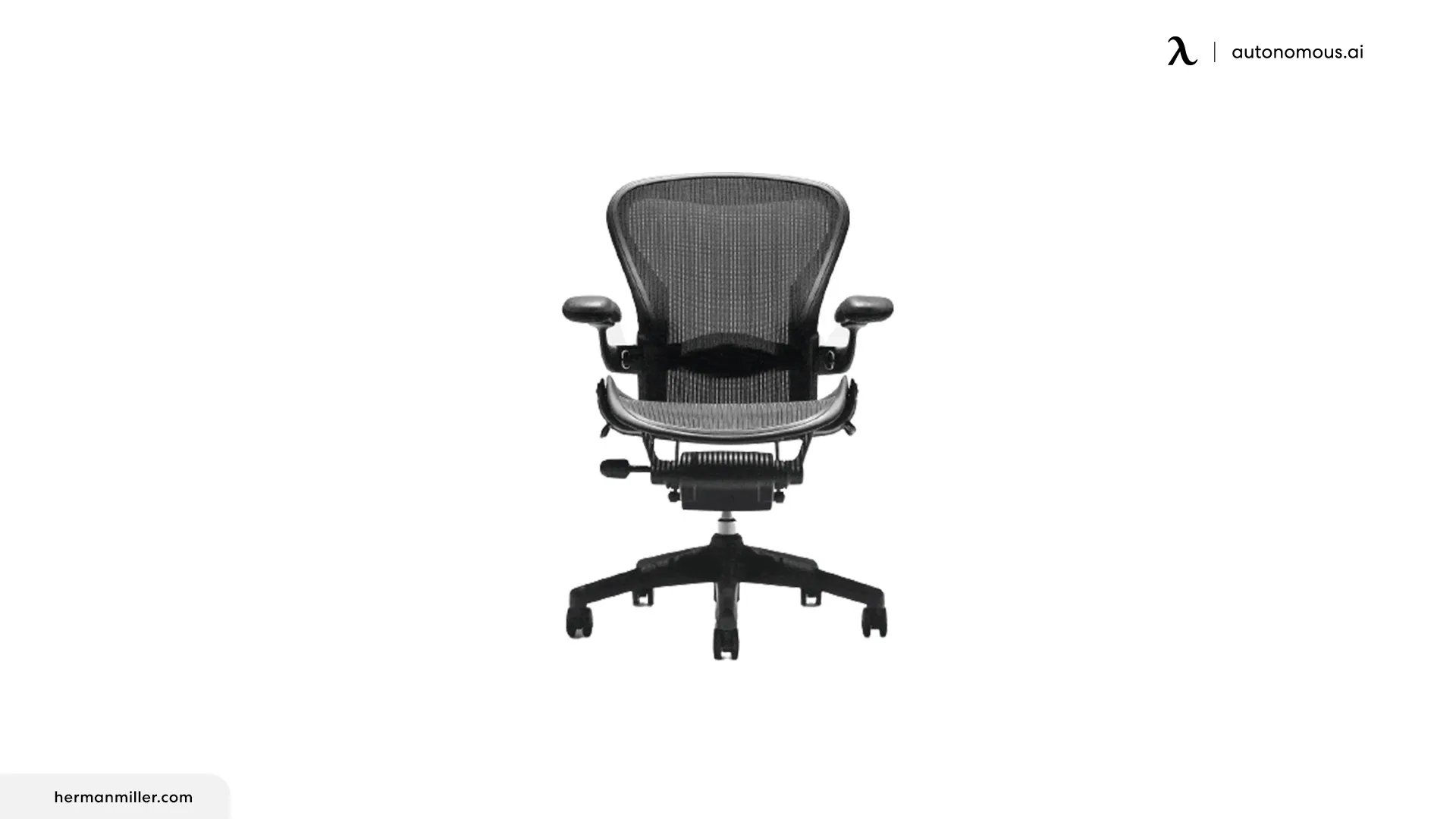 Herman Miller Aeron Chair
| Pros | Cons |
| --- | --- |
| Outstanding build quality | It's one of the most expensive chairs on the list |
| Decent range of features | It's not available in multiple colors |
| Customizability | It doesn't offer neck/head support |
4. Vari Task Chair with Headrest
This option is perfect if you're looking for a comfortable headrest. The Vari Task Chair was internationally endorsed by the World Federation of Chiropractic, meaning you can rest assured this is a high-quality product. 
It's designed to help you maintain proper body alignment, reducing muscle strain and promoting better productivity while you work. 
Some of the features you can expect from this chair include: 
Easy assembly
Customizable armrests, seat height, tilt, and more.
Active lumbar support
Smooth rolling casters
300-lb weight support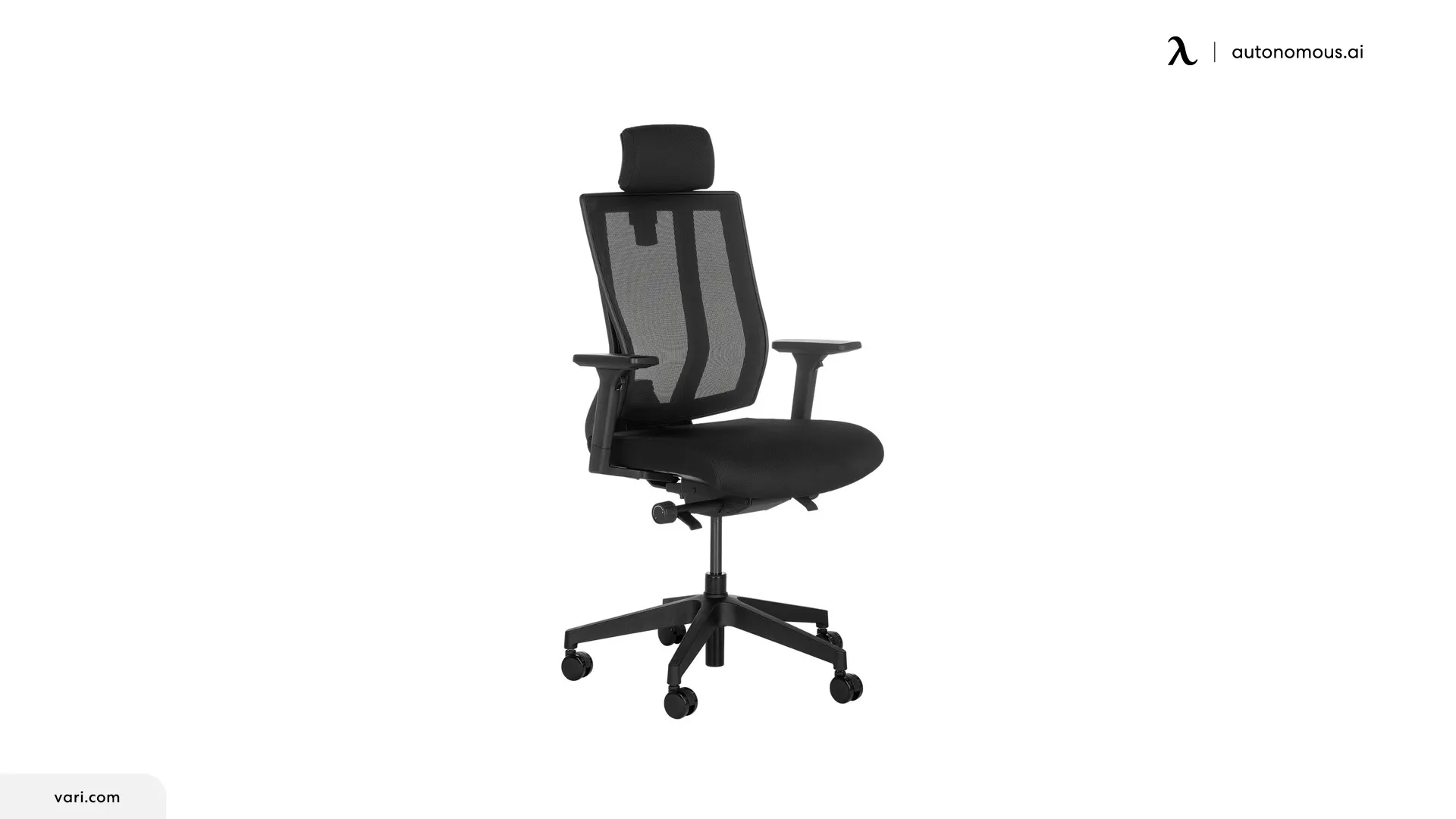 Vari Task Chair with Headrest
Pros

Cons

Excellent price
It's only available in black
Many customizable features
Endorsed by the WFC
5. Branch Ergonomic Chair
Even though the Branch Ergonomic Chair doesn't look too special at first glance, it comes packed with amazing features for its price. It was designed in Italy, and it features eight different points of adjustment, ensuring great support for many people. 
If you're looking for the best chair for posture correction and have a tighter budget, this may be a great option to consider. You'll get: 
Upper back support
Lumbar support
Premium-quality seat
Double-woven nylon mesh materials
275-lb weight support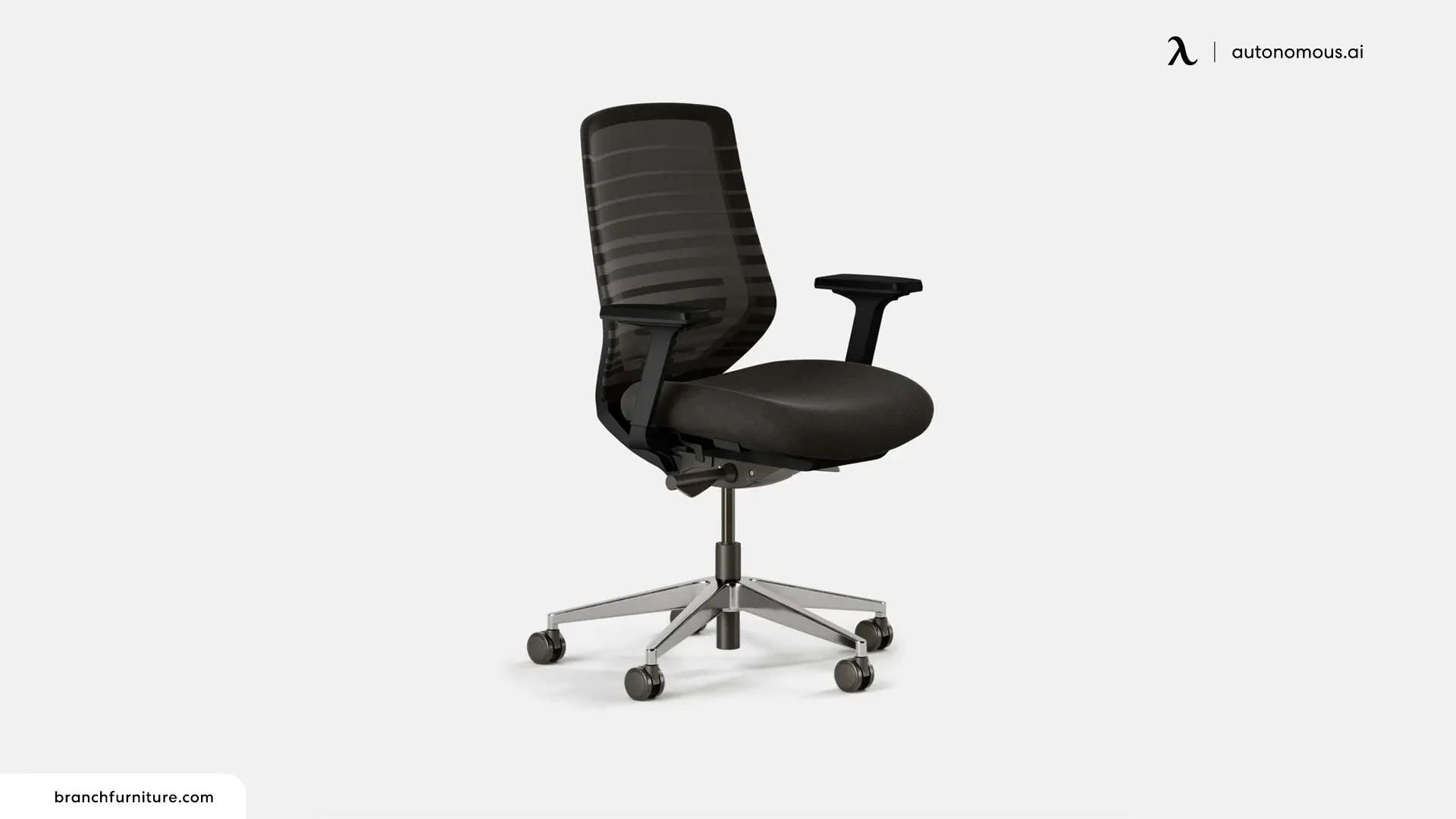 Pros

Cons

Eight points of adjustment
It doesn't come with a headrest (although you can buy one for an extra fee)
Available in five different seat colors and two frame colors
Great price
Which Chair Should You Choose?
The best chair for you will be the one that checks the most boxes for you. If you want a recliner desk chair, for example, you must go for the one that prioritizes that feature and offers a good price at the same time.
Remember that the point of the chair is to help you fix your posture problems. In other words, the best chair for good posture will be the one that adapts to your needs the best. 
Conclusion
If you're looking for the best desk chair for good posture, you don't have to search further. The five options we mentioned here perform great and will deliver some of the most comfortable sitting experiences while working. 
The Autonomous ErgoChair Pro aims to offer you the ultimate sitting solution at a reasonable price. If you want the best chair for posture correction but don't want to spend all your savings on a product, Autonomous is the way to go.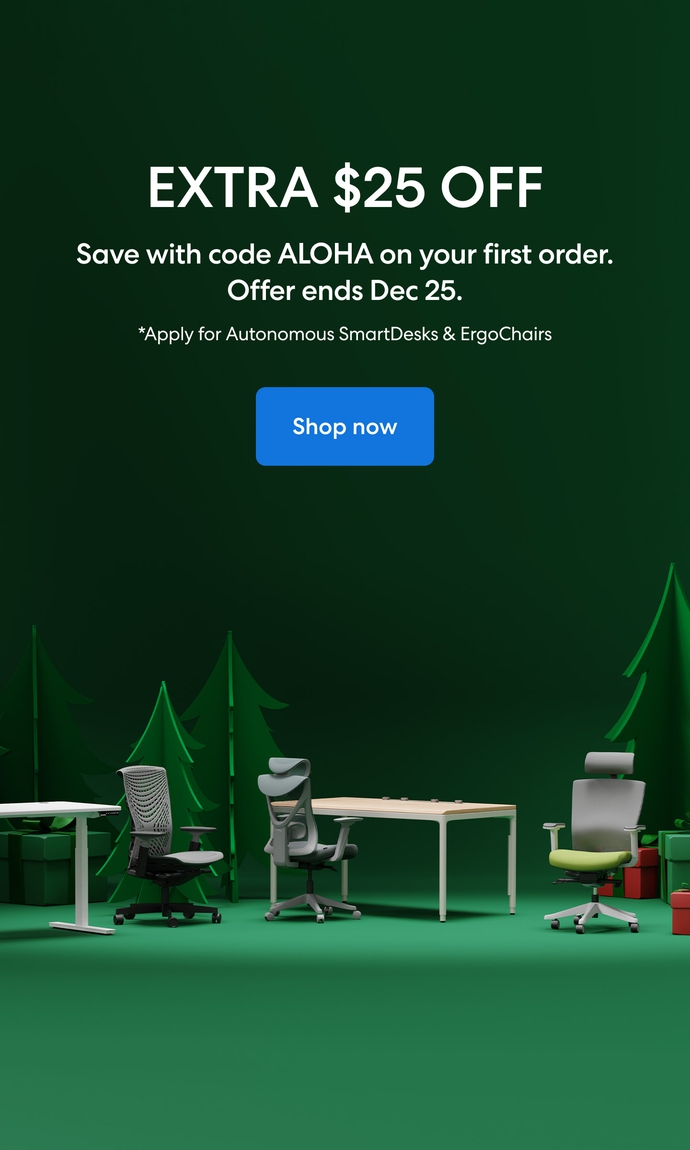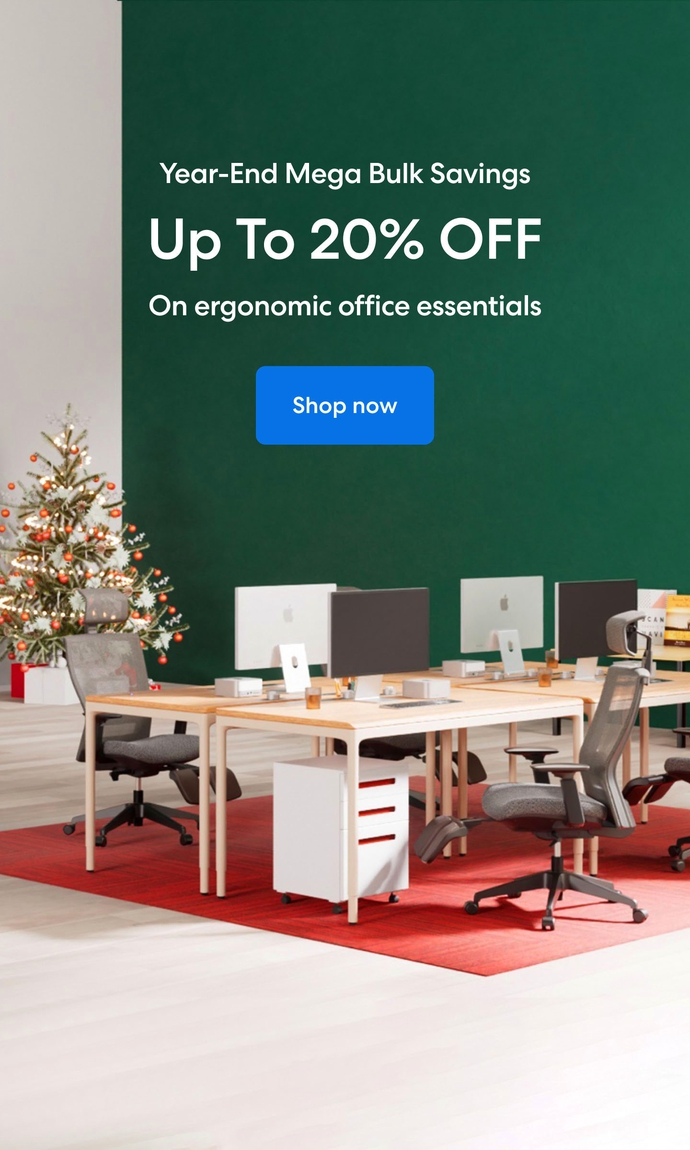 Subcribe newsletter and get $100 OFF.
Receive product updates, special offers, ergo tips, and inspiration form our team.