When looking for the best office chairs for short people, it is often difficult to balance quality vs. functionality. It is common for users to end up sacrificing some important features so that they get a petite office chair suitable for their height.
This is why we took the time to do the heavy lifting for you by giving you four of the best petite chairs in 2023 to consider. You will not go wrong with any of the following office chairs for short people.
1. Top 5 Petite Office Chairs in 2023
1.1. Best Overall - Autonomous ErgoChair Core
With an abundance of exciting features and easy adjustability, it is no wonder that many people consider the Autonomous ErgoChair Core to be the best office chair for a short person. Any doubts we had about this claim quickly disappeared after we set it up and gave the chair a try.
One of the best features of the Autonomous ErgoChair Core is its ergonomic design. If you suffer from sedentary lifestyle-related back problems, or you want to prevent such health issues from ever happening, you will love how the backrest is designed to provide maximum support for your lower back.
To help cater to the needs of the smaller people in your office, this chair is fully adjustable when it comes to the armrest, seat pan, and lumbar support. We gave the largest and smallest members of our team a chance to try the chair and they both reported on how comfortable their experience was.
In terms of materials, the Autonomous ErgoChair Core comes with a mesh back that allows maximum airflow, which is a great feature for those hot summer days. The rest of the chair is made of the highest quality material, meaning you can be sure that your chair will last a lot longer than the one-year warranty provided by Autonomous.
What We Love About This Chair
When you are looking for a petite office chair, you often come across a variety of options that are made of poor-quality materials. However, that is not the case when it comes to the Autonomous ErgoChair Core. At first glance, it was clear that what we had in our hands was a chair that was built last.
The quality of the material that was used to make this chair is one of the things that set it apart from all the other chairs that we had the chance to review. It is made using a polyester fabric with a molded foam interior and a durable nylon plastic frame. This combination gives the ErgoChair Core a robustness that is not often seen in petite chairs.
As a sign of how confident the manufacturers were with the strength of this product, the chair comes with an impressive one-year warranty, with free returns possible within the first 30 days.
Areas That Could Be Improved
Even though we would readily recommend the Autonomous ErgoChair Core as the best office chair for a short person in 2023, there are certain areas that could do with some improvements. Our main concern was regarding the limited color options available.
You can only choose either the black or cool grey options, which was a bit of a let-down. These days, with the current design trends in office décor, we would have loved a longer list of exciting colors to choose from.
Who Should Buy This Chair?
If you are a petite person who works regularly in an office, and is concerned about how their back will handle such a sedentary lifestyle, this chair is for you.
This is the kind of chair that you buy when you want to accommodate short people in the same way as you do their larger colleagues. You should buy this chair if you are looking for the perfect balance between ergonomics and flexibility.
1.2. Most Adjustable - Steelcase Leap V2
If you cannot get your hands on small office chairs for a petite person, finding one that is fully adjustable is the next best thing. Steelcase has been in the office chair manufacturing industry for many years now, and its experience shines through when you look at the Steelcase Leap V2 petite chair.
Our team has members who each have very different body shapes, but when we tried the Leap V2, we found that by simply adjusting the armrests, backrest, and tilt functions, the chair seemed perfectly suited for each of us. With adequate support on both the spine and lower back, this is a chair that is designed to safeguard your posture, regardless of how long you spend working in your office.
What We Love About This Chair
In many cases, when you buy office chairs for a petite person, it usually means that taller members of the team will not be able to use them comfortably. This is a common problem in our office where we have quite a mixture of team members with very different heights.
However, this is where the features of the Steelcase Leap V2 petite chair shine through. We loved how each team member was able to adjust the features of the chair until it was the perfect fit.
Areas That Could Be Improved
Many manufacturers seem to forget that petite people also need to put their feet up and relax once in a while. This seems to be the case with the creators of the Steelcase Leap V2 petite chair because it does not come with any legrests or footrests.
This was one of the areas that we felt could be improved in future designs. With an additional feature to support the user's feet while reclining, this chair will take a huge leap towards becoming one of the best office chairs for short people on the market.
Who Should Buy This Chair?
Anyone who feels that the chairs in their office are simply too big to provide adequate support and comfort should buy an ergonomic office chair for a short person. With the Steelcase Leap V2 petite chair, you also get the benefit of enjoying one of the most well-designed chairs on the market, which is an option that is rarely availed to petite office workers.
1.3. Most Comfortable -  Herman Miller Aeron Size A
One of the things that small people often have to compromise when they are looking for a petite chair is comfort. It seems that not many manufacturers are willing to include the same comfort features in their petite chairs as they do in larger executive office chairs.
However, that is not the case with the Herman Miller Aeron Size A. This is a very comfortable, petite, and well-designed ergonomic office chair for a short person. Its comfort features would rival the best executive chairs in the industry.
The height and other features are fully adjustable, which is why we had no trouble accommodating each member of our team. However, this chair is a little on the expensive side and does not include a headrest. While this takes nothing away from its superior comfort, it might be something worth considering before you buy the Herman Miller Aeron Size A.
What We Love About This Chair
The main reason why we would not hesitate to name the Herman Miller Aeron Size A as a great candidate for the title of the best office chair for a short person is mainly because of the extra effort the designers made in making a very comfortable chair for long hours.
However, there is more to love about this chair than just its comfort. It has a sleek mesh back design that immediately catches the eye, and was a big hit among our review team. During those long and hot summer days, this is just the kind of chair you want to have to avoid having to change shirts two or more times a day.
Areas That Could Be Improved
While there is no denying that the Herman Miller Aeron Size A sits at the top of its class in terms of comfort, not having a headrest was a huge surprise on this otherwise modern and elegant chair.
It is true that the chair still felt comfortable even without a headrest, but we thought that this was one of those features that you are likely to miss after spending all day hunched over a computer. Also, without this basic feature, it is hard to justify why the Herman Miller Aeron Size A is so expensive compared to other options on the market.
Who Should Buy This Chair?
The Herman Miller Aeron Size A is a petite office chair designed for anyone who spends many hours working in a hot and humid office environment. There are some summer days when the heat almost feels unbearable, and the thought of sitting in a leather executive office chair is out of the question. The mesh back on this chair would put an end to all your concerns in such a situation.
1.4. Timeless Design - OM Paramount Petite
Some chair designs seem destined to trend till the end of time, and the OM Paramount Petite is a great example of such a chair. When we tested this chair in our offices, we were quite impressed at the ergonomic features that such a small chair has. If you are concerned about your posture, health, and well-being, this is the kind of chair that will set your mind at ease.
As petite as it is, the OM Paramount Petite features a broad range of styling that makes it suitable for a wide range of office environments. Whether you have traditional office décor, or you prefer the modern looks that are trending these days, this small chair will fit right in.
Surprisingly, this small chair has a weight capacity of up to 300 pounds. This means even after being adjusted to accommodate heavy individuals, the chair will still function perfectly, which is a great feature to have in open-plan offices, such as ours.
What We Love About This Chair
Besides the timeless design of this ergonomic office chair for a short person, there were a few other things that we also grew to love the more we used the OM Paramount Petite. We soon discovered that no matter the specific office décor each of our members preferred, this chair seemed to blend right in.
This means if you are thinking of buying your office chairs in bulk, for a wide range of employees with different design ideas, this might be the perfect chair to consider. It can be used in an executive office in just the same way as a more laid-back and casual office environment.
Another great thing is that the OM Paramount Petite creators did not hold back when it comes to the ergonomic features. Even in such a small chair, the lumbar support, armrests, and general ergonomic design of the chair were quite impressive.
Areas That Could Be Improved
The OM Paramount Petite could have been a much better chair if it came with more color options. While it is clear that a lot of people love its design characteristics, a lack of options when it comes to colors meant that the chair was rather unsuitable for some of our team members.
If the manufacturers of the OM Paramount Petite can introduce a range of darker colors for customers to consider, this small chair could easily rival the best products in the industry. It would be a perfect complement to the timeless design already used on the chair.
Who Should Buy This Chair?
It is not often that you get office chairs for a petite person that come with loads of ergonomic features and such a modern and popular design. When you come across one, such as the OM Paramount Petite, you should grab it with both hands. You should buy the chair if you care about ergonomics and aesthetics equally. In those two parameters, the OM Paramount Petite will not disappoint you.
1.5. Autonomous ErgoChair Recline
If you're looking for a simple but effective reclining ergonomic chair, the ErgoChair Recline is the right fit for you. As stated by the company, the ErgoChair Recline is "comfier than your couch and much healthier than your computer chair," which is quite a statement to make.  
Overall, this petite office chair comes with adjustable height, armrests, lumbar support, and recline, which covers everything you need to achieve your desired height settings. Additionally, this petite computer chair features a reclinable mesh back, which promotes better back breathability while you work. 
In case you're looking for the best balance between price and quality, the ErgoChair Recline may be the best option to consider today.
2. Why Do You Need an Ergonomic Chair?
If you've been using traditional office chairs while you work, it may be time to upgrade to a more modern alternative. Ergonomic chairs were created with the purpose of helping you sit correctly and promoting a healthier posture during the day. 
Having the right sitting posture comes with many benefits, such as improved blood circulation throughout the body, less muscle straining, better mood, and improved performance rate. While you can find a way to sit correctly without having an ergonomic petite office chair, these products make it much easier for most users. 
Short people may also benefit from ergonomic chairs since these products often come with adjustable seating, allowing them to tailor the chair's seat to their needs. In essence, short workers can find the perfect sitting position where their legs are in the correct place without straining their muscles. 
Ergonomics has been around for quite some years now, and many office environments have been upgrading their office equipment to ergonomic items. While ergonomic furniture is still considered a significant investment for some, we believe it's one of the best options you can currently consider to improve your posture and promote your physical and mental wellbeing.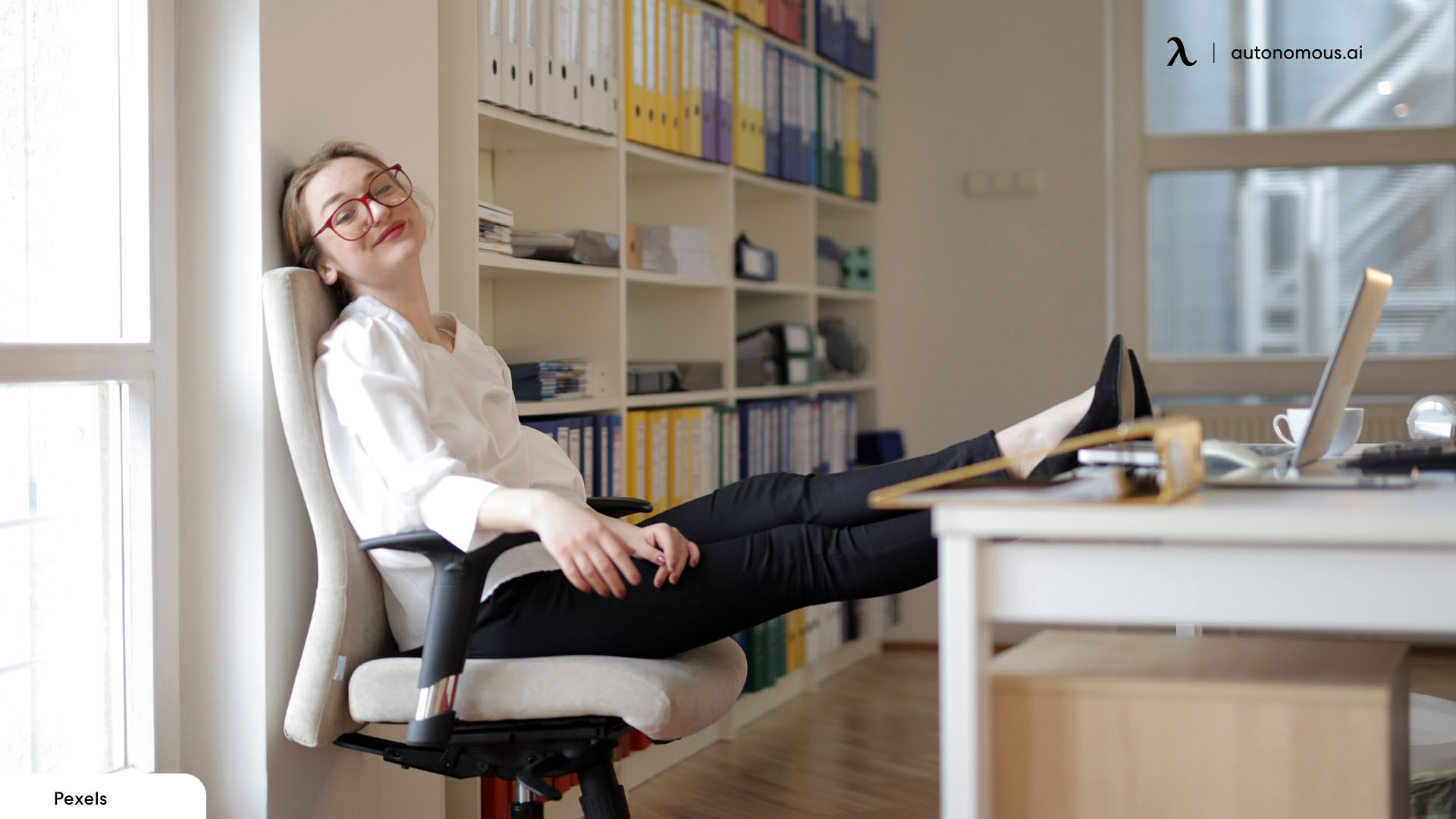 3. Do You Only Need an Ergonomic Chair?
A petite office chair may solve most of the posture problems you may have. Still, if you have the budget for it, you may invest in other pieces of equipment, such as a desk for short people. Combining an office chair for short person with a shorter desk can be the perfect way of achieving the correct office environment for you. 
Keep in mind there are also many adjustable desks available on the market, meaning you may adjust both your chair and desk's height to match your needs. Unfortunately, this may not be the most appropriate option for people on a budget. Thankfully, there are many products on the market you can choose from that can fit your budget. 
As long as you know where to look, you're likely to find something that works for you. Still, if you only have a budget for a single piece of ergonomic equipment, we suggest you start with the ergonomic petite office chair since it may offer the most benefits at first. 
4. What Makes an Ergonomic Chair Special?
We mentioned before that an office chair for short people may bring a lot of health benefits to the user thanks to its adjustable seating feature. However, that's not everything an ergonomic chair has in store for you. 
Generally speaking, ergonomic chairs come with a wide range of features you may use to optimize your sitting experience by a particular degree. Some of these features include the following: 
Adjustable backrest
Adjustable armrest
Adjustable leg rest 
Padded seating
Neck/lumbar support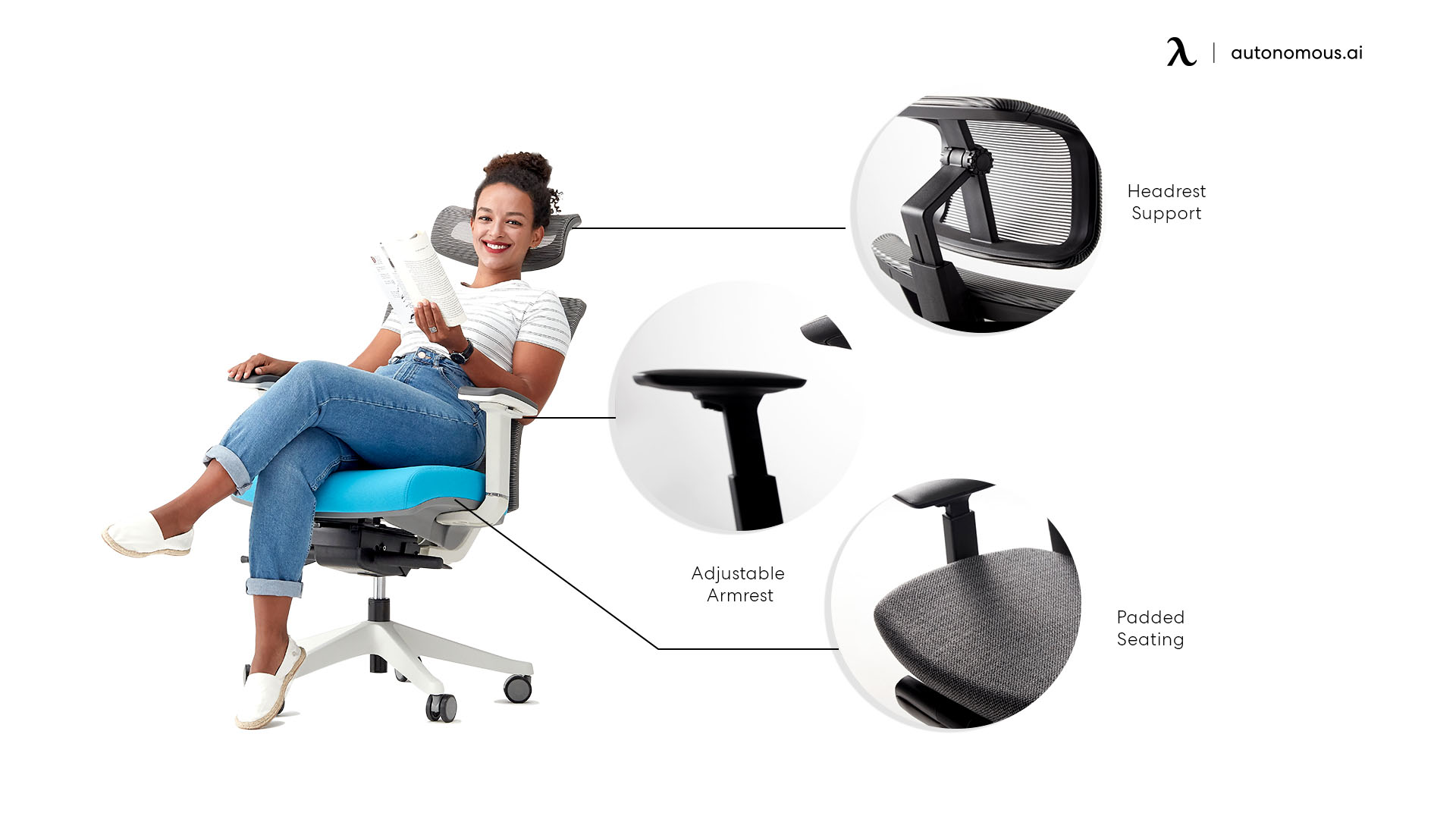 It's important to note that not all of these chairs come with the same features. Still, you don't need a product with all of those features to achieve the results you want while working. In essence, all you need to do is look for something that best fits your budget and needs. 
In the case of short people, the best office chair for short person they can go for is the one that has a wide range of seat adjustments; this way, they can adapt the chair to their body size with a few manual adjustments. Modern ergonomic chairs have made the adjustment process much easier, so it may only take the pulling of a lever to get the chair to the desired height level. 
Keep in mind that having a petite task chair is only the first step to improving your work performance. Even if the chair already promotes proper sitting, you must make sure you're keeping the right sitting posture throughout the day to see results over time. Thankfully, most of these chairs naturally adapt to your sitting posture, allowing you to have a stress-free working session. 
5. Bottom Line
As you can see, finding the right petite office chair is not so hard once you know where to look. Still, this guide compiled some of the best products you can find on the market, so if you're looking for the right ergonomic chair short person, one of the products from this list may work perfectly for you.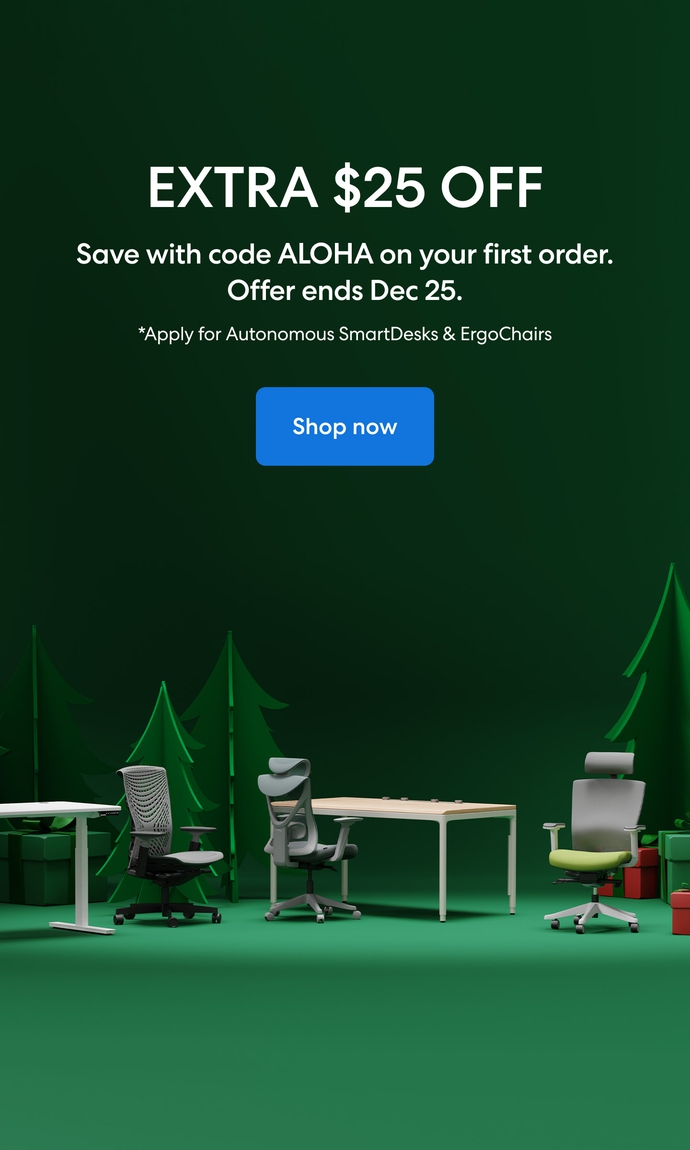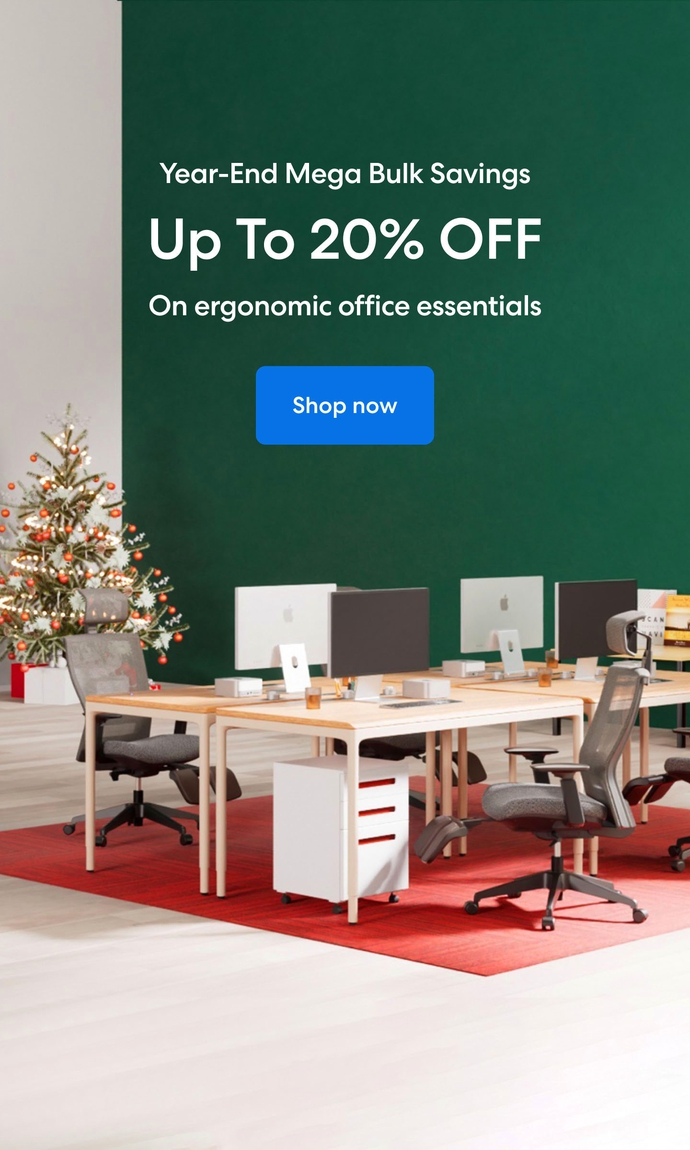 Subcribe newsletter and get $100 OFF.
Receive product updates, special offers, ergo tips, and inspiration form our team.