Smart Products
Leap Chair by Steelcase: Is It the Ultimate Office Chair?

Ethan Johnson
|
Nov 13, 2023
654 Views
Are you sick and weary of putting up with back pain and discomfort while at work? Are you trying to find a comfortable office chair that also supports improved posture and general health? Steelcase Leap might be the perfect one for you, an epitome of ergonomic excellence that incorporates a desk chair with headrest and offers unparalleled support for maintaining a healthy posture. With a focus on ergonomic chair benefits, this best desk chair for long hours promises superior posture support. The Steelcase Leap has garnered significant attention in the world of modern office furniture. Let us explore the features that make this chair a top pick for today's offices(and office workers).
The Steelcase Leap's superior ergonomics and superb support for long durations of desk work have made it an instant best-seller. Let's take a closer and in depth look at the Steelcase Leap to see why it makes such an excellent office chair for productivity and comfort.
Highlights of Steelcase Leap Chair
Precision Engineering for Unmatched Comfort
Nestled at the core of the Steelcase Leap is a testament to precision engineering that reverberates with ergonomic perfection. Designed with a fully cushioned back and seat, this chair envelops the user in a symphony of support, cocooning the body to alleviate strain on the back, neck, and shoulders. The seamless integration of a meticulously crafted headrest adds an aura of opulence, transforming every work hour into a luxurious retreat that seamlessly blends relaxation with sustained productivity.
Customizable for Perfect Support
Setting new standards in the realm of office seating, the Steelcase Leap offers an unprecedented level of customization, empowering users to fine-tune the chair to their exact specifications. This chair easily adjusts to different body shapes thanks to its many adjustable features, such as the ability to customize the firmness of the upper and lower back and the lumbar support. This helps people sit in a way that is balanced and comfortable for long periods of time which happens to be good for their health and vitality.
Durable and Stylish
Beyond its ergonomic prowess, the Steelcase Leap boasts a contemporary aesthetic that seamlessly integrates into the fabric of any professional environment. Meticulously curated from premium materials and engineered for enduring strength, this chair epitomizes resilience and longevity, ensuring that your investment transcends transient trends, serving as a steadfast companion throughout the dynamic demands of your professional odyssey.
User-Loved and Acclaimed
The true litmus test of any office chair resides in the narratives of its users, and the Steelcase Leap has garnered resounding acclaim for its transformative impact on comfort and holistic well-being. Many people have praised the Steelcase Leap for its ability to ease back pain and make the workplace more comfortable. Users have also called it an essential tool for increasing productivity and supporting a healthier, more environmentally friendly way of dealing with the challenges of office life.
Make the Right Choice for You
Making the commitment to purchase the Steelcase Leap is a significant decision. It is essential to conduct a thorough analysis of the potential benefits and costs, taking into account your individual requirements and financial constraints. The chair may be pricey, but it has the potential to provide you with long-term benefits and make you more productive.
Finding something to sit in that is comfortable is only one aspect of selecting the ideal chair for your office. It is about making an investment in both your health and your performance. The Steelcase Leap is a premium office chair that can assist you in redefining your work experience and realizing your full potential in the workplace.
Pros and Cons of Steelcase Leap Office Chair
Following are the pros and cons of this steelcase Leap ergonomic chair
Pros of the Steelcase Leap
Patented LiveBack technology for optimal back support
4-way adjustable armrest for reduced strain on arms and shoulders
Flexible seat edge for improved blood circulation
Seat depth adjustment for proper hip and knee alignment
Tilt mechanism with adjustable resistance and lock for posture flexibility
Cons of the Steelcase Leap
A high price point, around $1000, may not fit everyone's budget
Some effort is required for chair adjustment, and detailed manual reading is necessary
Limited customization options in terms of firmness, size, and aesthetics.
FAQ
1. Is the Steelcase Leap the best desk chair with lumbar support?
The Steelcase Leap is often lauded as one of the best desk chairs with exceptional lumbar support, meticulously designed to alleviate back strain and promote a healthy sitting posture for extended work hours. Read the best desk chair with lumbar support if you want more options to pick out chairs from.
2. Can the Steelcase Leap be considered the best office chair for back pain?
With its advanced ergonomic features and unparalleled support, the Steelcase Leap is frequently recommended as an excellent option for individuals seeking relief from back pain during long office hours. We have more chairs for you at best office chairs for back pain if you want to make a knowledgeable decision.
3. Does the Steelcase Leap function effectively as a posture chair?
Yes, the Steelcase Leap is widely recognized for its posture-enhancing capabilities. It encourages users to maintain a balanced and comfortable sitting position, thereby minimizing the risk of developing poor posture-related issues.
Conclusion
Steelcase's Leap is now widely considered one of the best office chairs available. It is a testament to precision engineering and ergonomic excellence, with its unparalleled lumbar support, commendable alleviation of back pain, and remarkable contribution to improved posture. Numerous Steelcase Leap reviews attest to the fact that its users find it has a profound effect on their comfort and well-being at work.
If you're in the market for a new office chair and need something that will help your back, we suggest going for Steelcase Leap. This chair is the pinnacle of contemporary design and reliability, making it perfect for any office.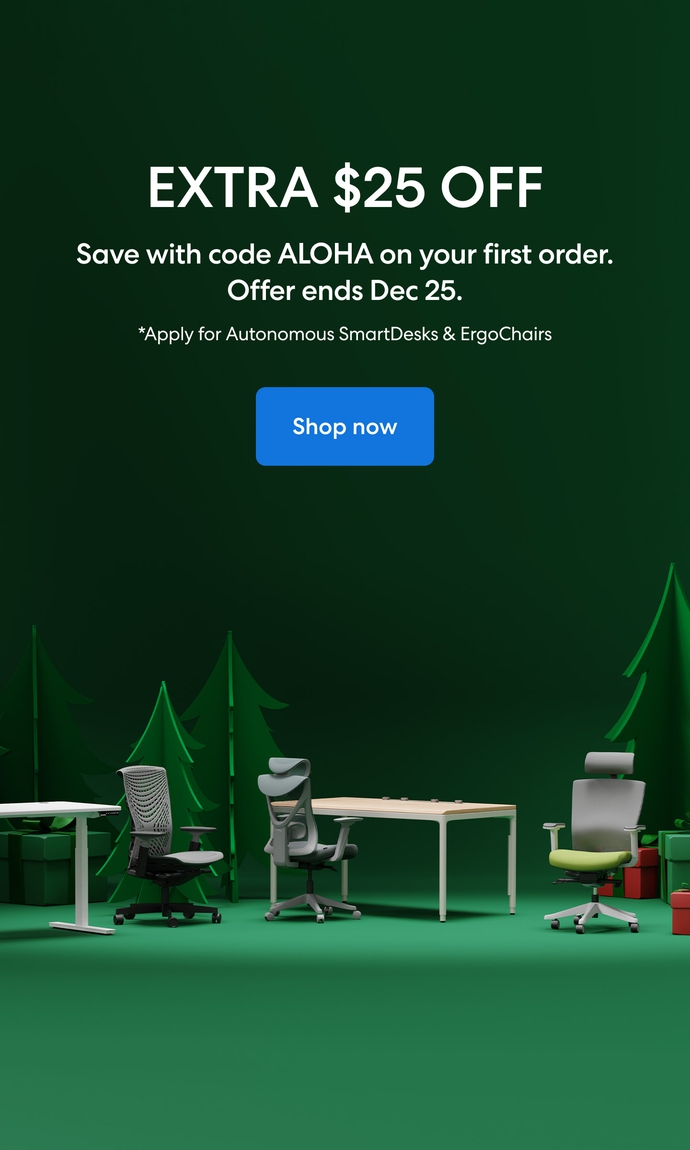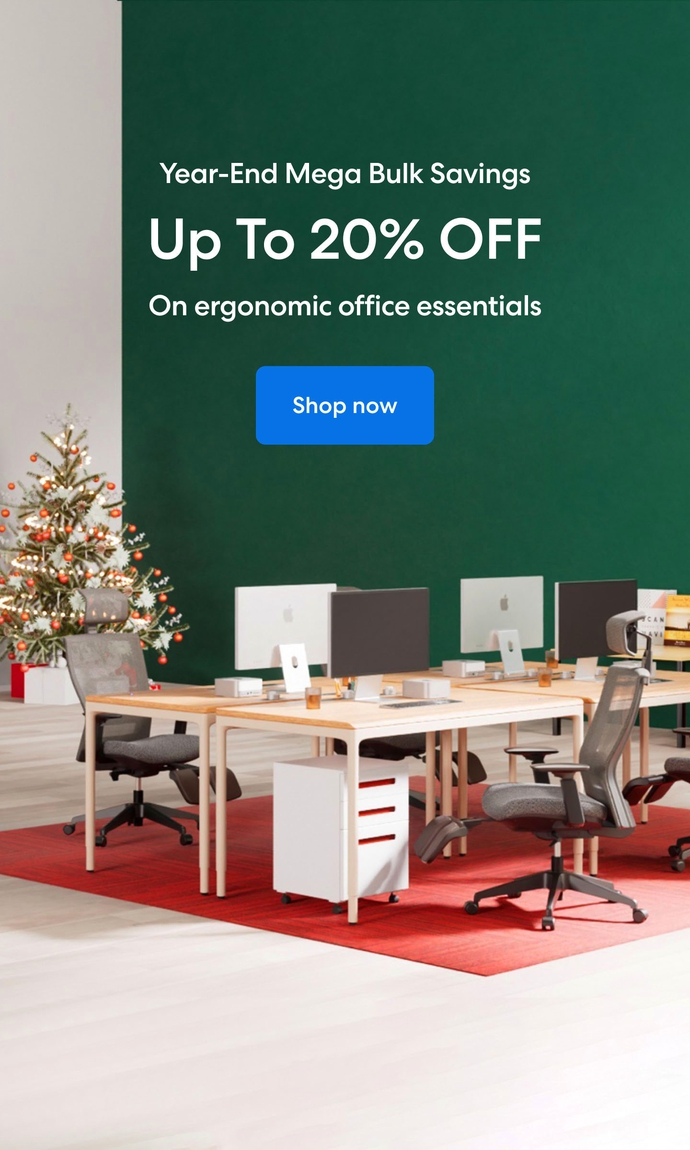 Subcribe newsletter and get $100 OFF.
Receive product updates, special offers, ergo tips, and inspiration form our team.