In modern times, most work is done while sitting at a desk. While this may seem comfortable, prolonged periods of sitting have been proven to have negative health effects. A good quality ergonomic chair can combat these negative effects associated with sitting down for hours on end. These chairs are designed specifically to relieve back pain and pressure by providing support and comfort.
An ergonomic chair with adjustable lumbar support has been shown to have benefits relating to both posture and general health benefits. Choosing the right chair to invest in can often be tricky. There is a multitude of available options on the market. However, which are the most effective and reasonably priced alternative? These options can range from an executive office chair with lumbar support to a mesh chair with lumbar support.
What is an Ergonomic Chair?
Ergonomic chairs are chairs that are designed to be adjustable to the needs of the individual using them. Along with being associated with health benefits, they also directly correlate to improved productivity and concentration.
The adjustable parts of an ergonomic chair are usually the chair's height, seat depth, and lumbar support. These flexible parts are all designed to keep you in a healthy sitting position.
How Does a Lumbar Support Feature Work?
Lumbar support is something that supports the lumbar region of the body. This region is frequently referred to as the lower back and can come under severe strain when sitting incorrectly. A lack of lumbar support can lead to poor posture as well as spinal issues.
A lumbar support feature on an ergonomic chair works by filling in the extra space between the lower back and chair. This helps to maintain the natural "S" shape of the spine while also providing support. The provision of support relieves pressure from the spine and back muscles. Due to pressure being reduced, the individual using the chair is going to be more relaxed and comfortable.
Without good lumbar support, the back's support can become fatigued, which often leads to one slouching. Slouching is extremely bad for the spine. It can cause permanent damage to one's spine and posture.
So, Which are the Best Ergonomic Chairs with Lumbar Support?
There are so many ergonomic chairs with adjustable lumbar supports on the market that it can often be confused about which of these are good. If you are an individual who spends hours working in front of a computer or desk, then an ergonomic office chair would be an ideal investment for you.
Likewise, if you spend prolonged periods in front of a computer, whether for work or even gaming purposes, then a computer ergonomic chair would be perfectly suited to your needs. No matter what you do, if you spend hours on end sitting, then an ergonomic chair is most certainly going to have a profound impact on you.
So, what are the top 15 ergonomic chairs for back pain? Multiple chairs have been sourced and tested to determine the best ergonomic chairs to help you with the back pain that you are experiencing. The list of these chairs is as follows.
1. Autonomous ErgoChair 2 Ergonomic Chair
The majority of people consider ErgoChair 2 to be the best ergonomic chair with lumbar support. This chair incorporates a flexible lumbar system. This means that the individual using the chair is in full control of how much support they receive.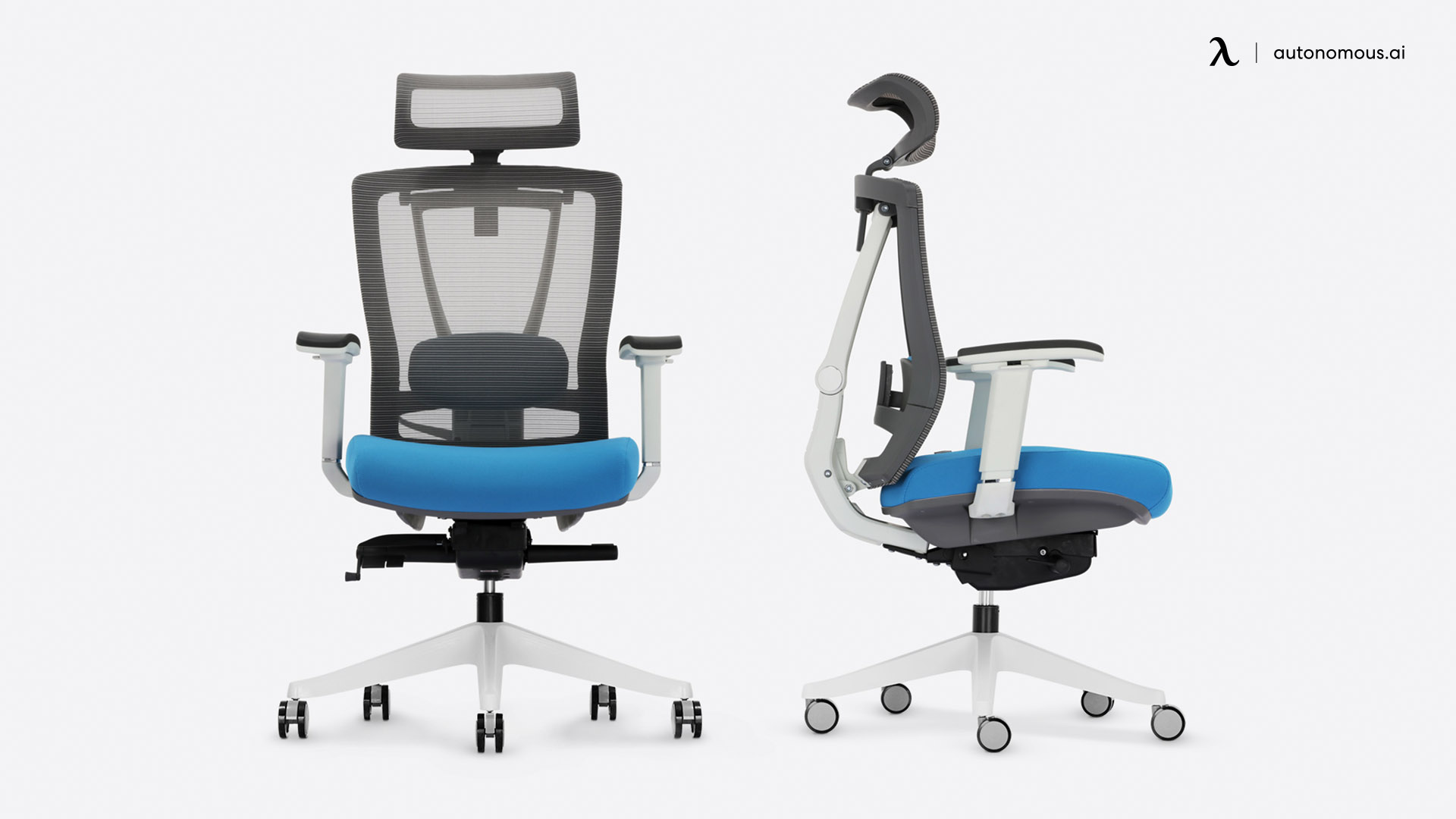 2. Autonomous Kinn Office Chair
The Kinn Chair incorporates a unique fishbone structure as well as being manufactured from TPE materials. This helps to correct posture as well as improving the user's back health. Due to its unique design, problems relating to back pain are alleviated.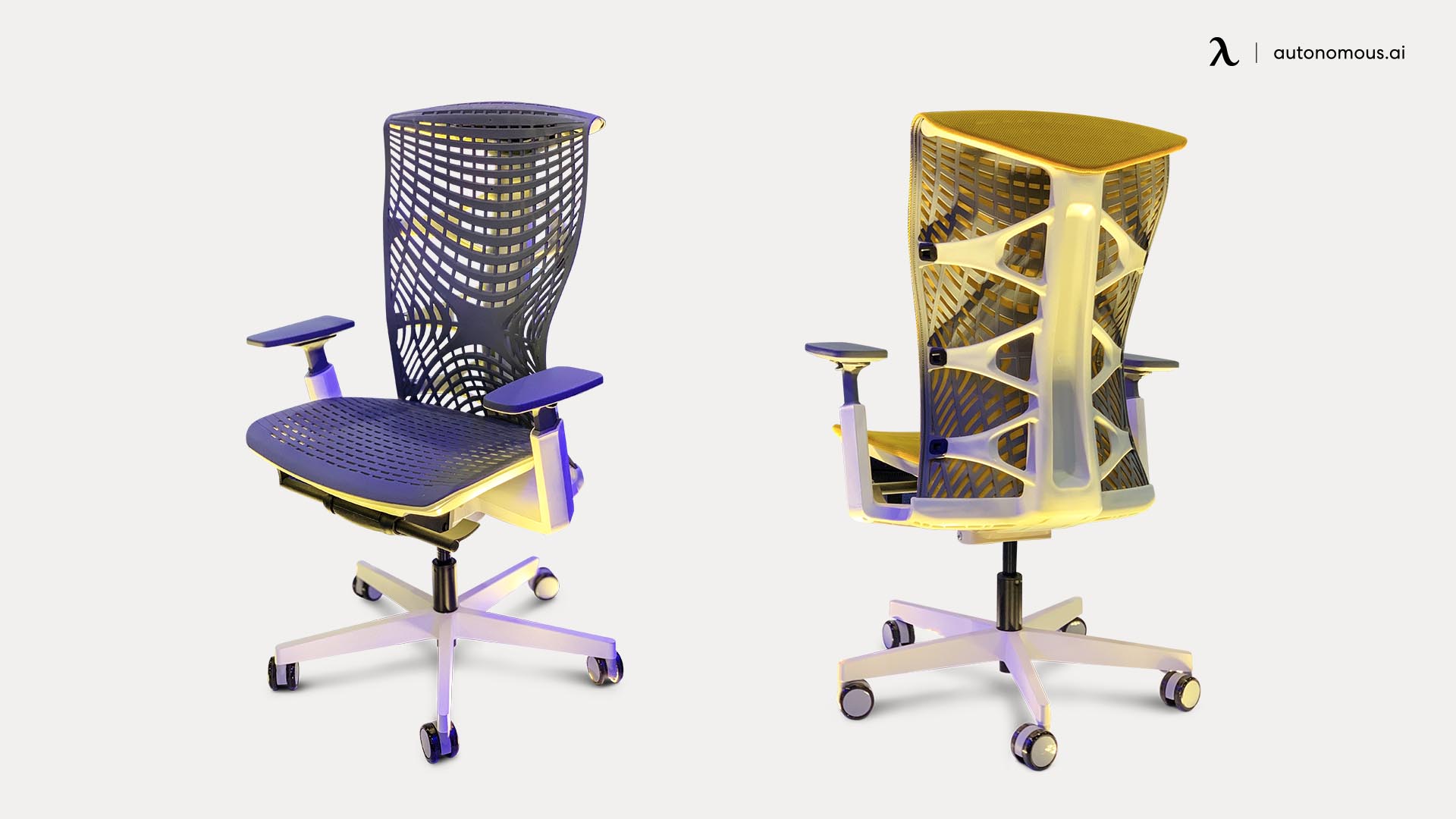 3. Autonomous MyoChair Ergonomic Chair
The MyoChair promotes good back health and posture and provides the individual using the office chair with the ability to recline. The chair makes use of an auto-balancing mechanism that allows for effortless adjustments. This ergonomic chair with adjustable armrests, a flexible lumbar support system, and headrest, makes for an extremely comfortable chair.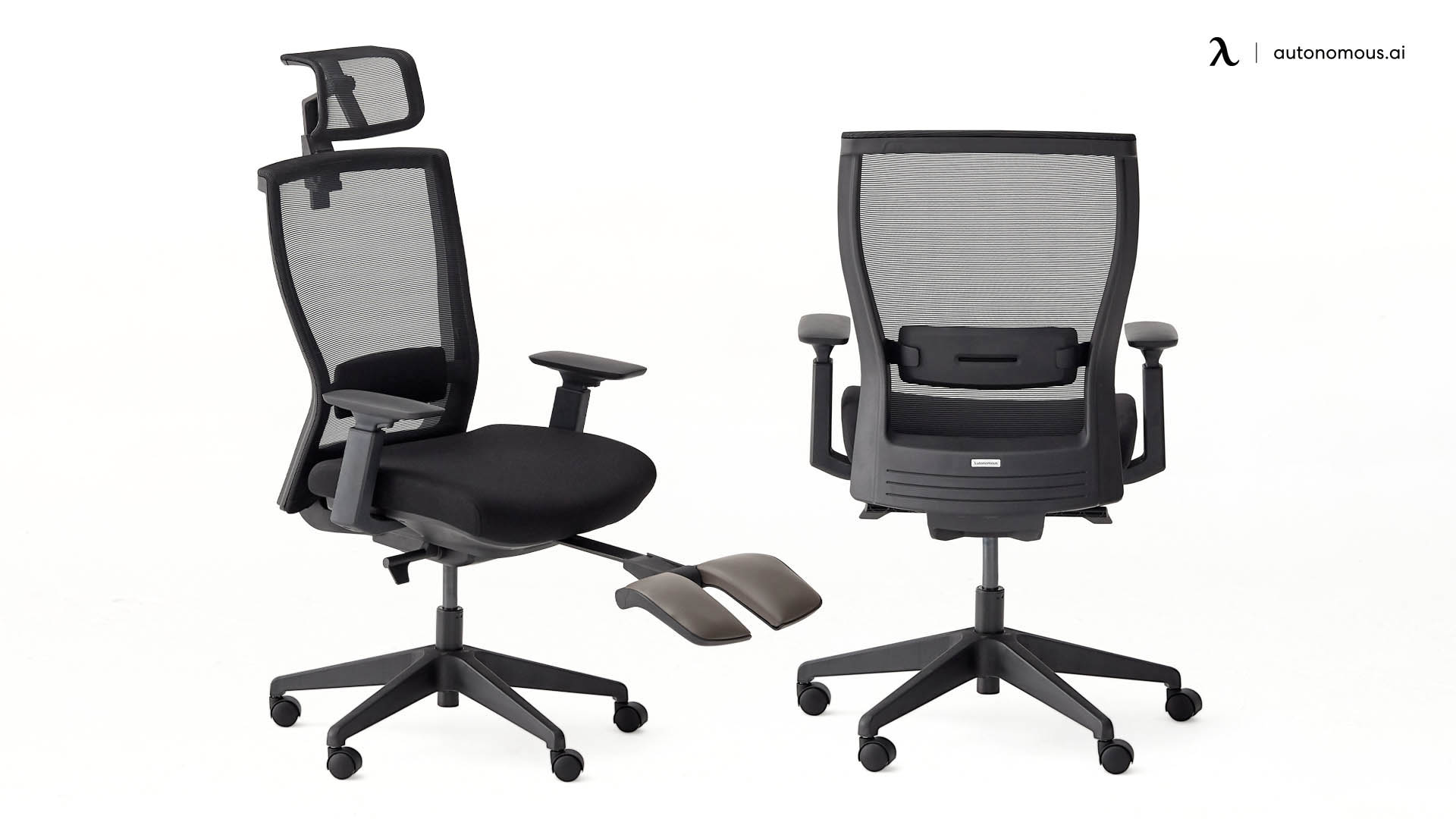 4. Zipcode Mesh Chair
This chair incorporates many ergonomic guidelines that have been set in place by the Department of Labor. This option is a more economical choice and also has measures in place to alleviate back pain.
5. Tempur-Pedic TP9000 Mesh Chair
This ergonomic chair with adjustable lumbar support makes use of memory foam to make the individual using the chair even more comfortable. This allows for prolonged working periods. The chair also has adjustable armrests and seat height.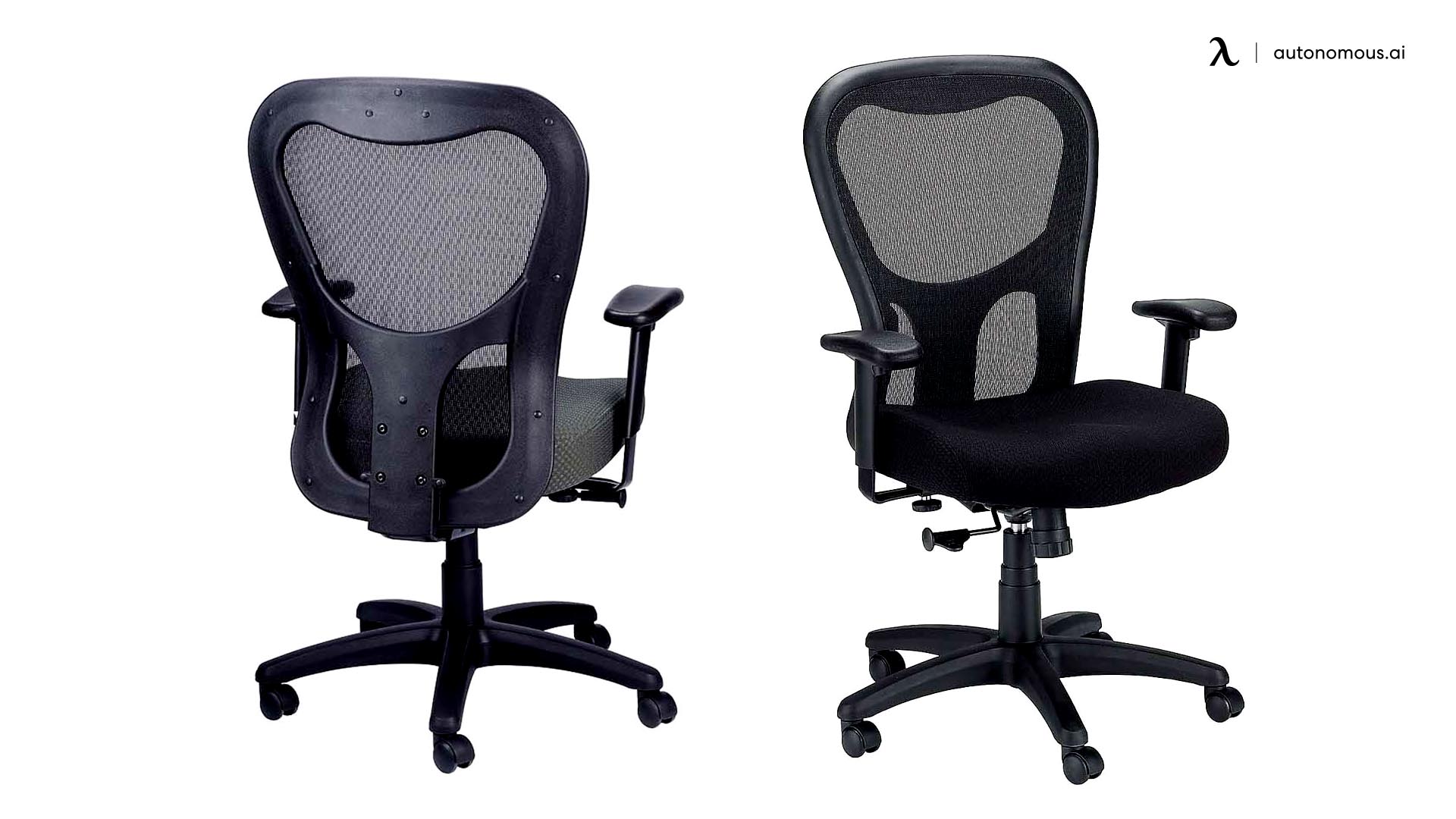 6. Herman Miller Ergonomic Chair
This mesh chair with lumbar support is designed with very comfortable ergonomic features. This option is perfectly suited for individuals who are looking for a completely customizable device. It possesses all the ergonomic features you could want, with all of them being fully adjustable.
7. Humanscale Freedom Task Swivel Ergonomic Chair
This sleek and cutting-edge swivel chair is perfect for individuals looking for back pain alleviation. This chair's ergonomic capacity is created by the user's weight combined with physics. It has independently adjustable armrests and an adjustable seat.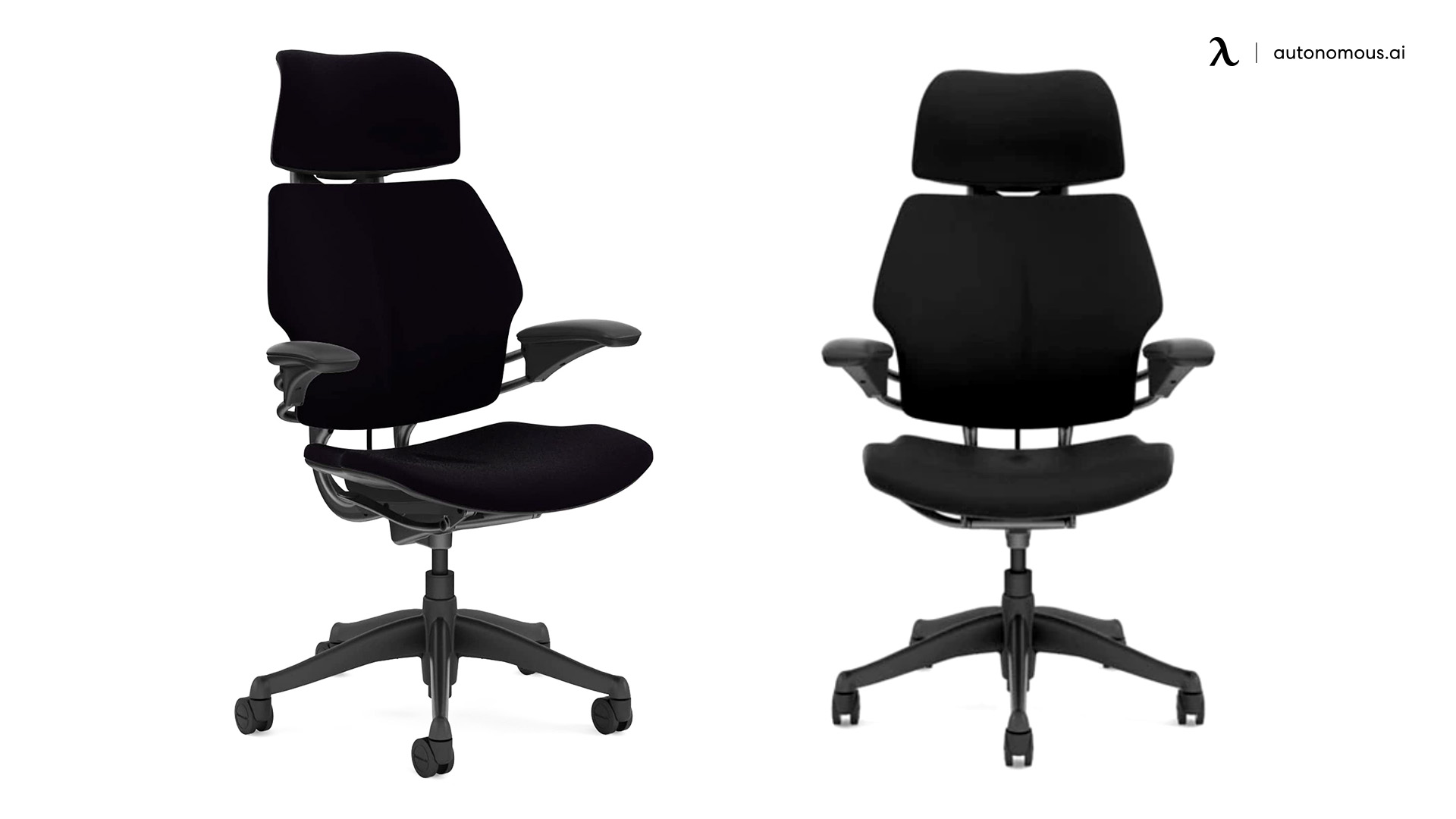 8. Modway Articulate Mesh Chair
This mesh chair incorporates adjustable armrests and seat height. This allows for the correction of posture and the relief of back pain.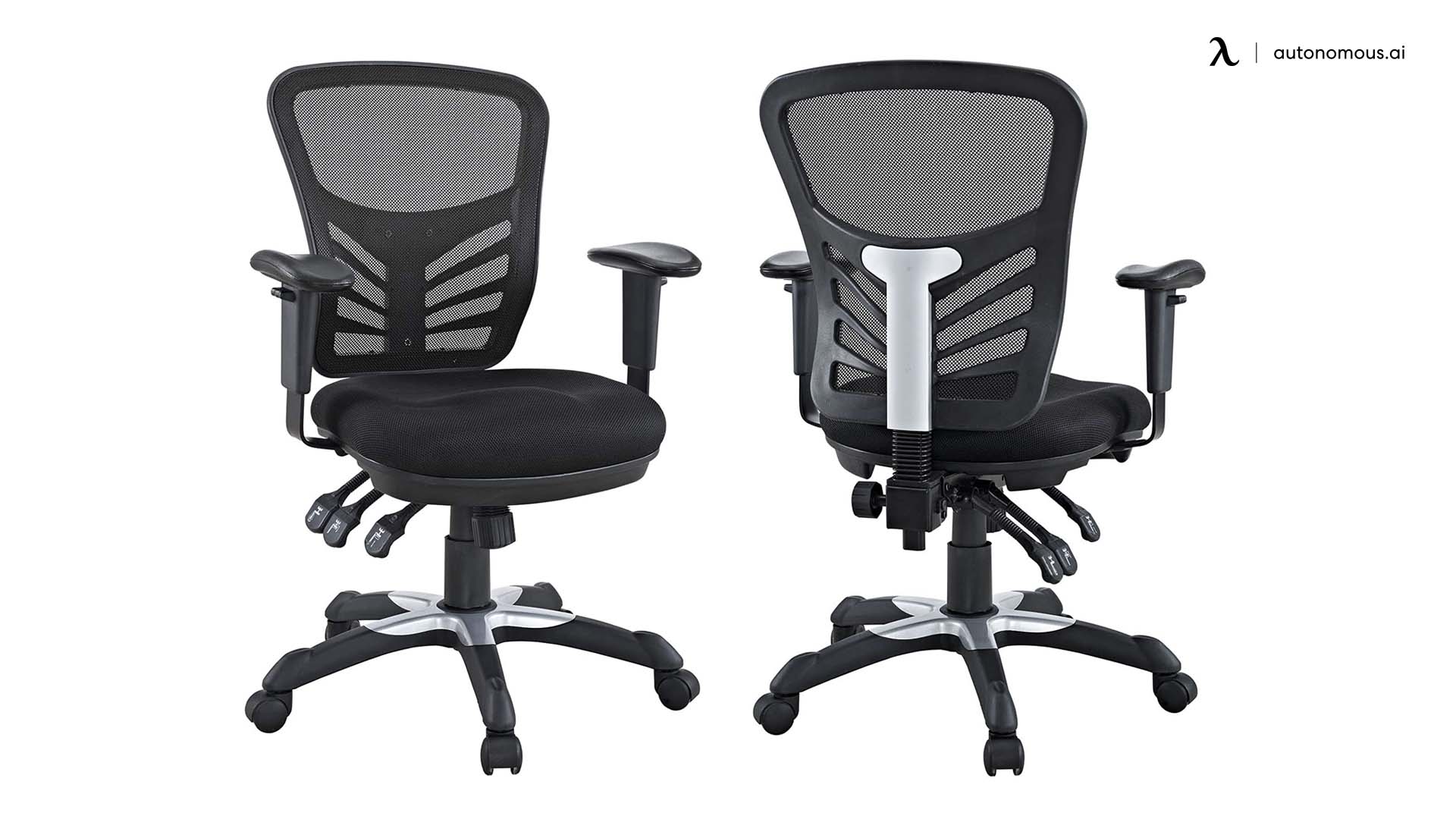 9. Tivoca Ergonomic Chair
This ergonomic chair incorporates an adjustable headrest into its design. This, coupled with its lumbar support feature, allows for posture correction and back pain relief.
10. La-Z-Boy Trafford Ergonomic Chair
This ergonomic chair incorporates memory foam for a more comfortable experience. It is also perfect for taller individuals, as well as those of bigger builds. It can support a weight of up to 500 pounds.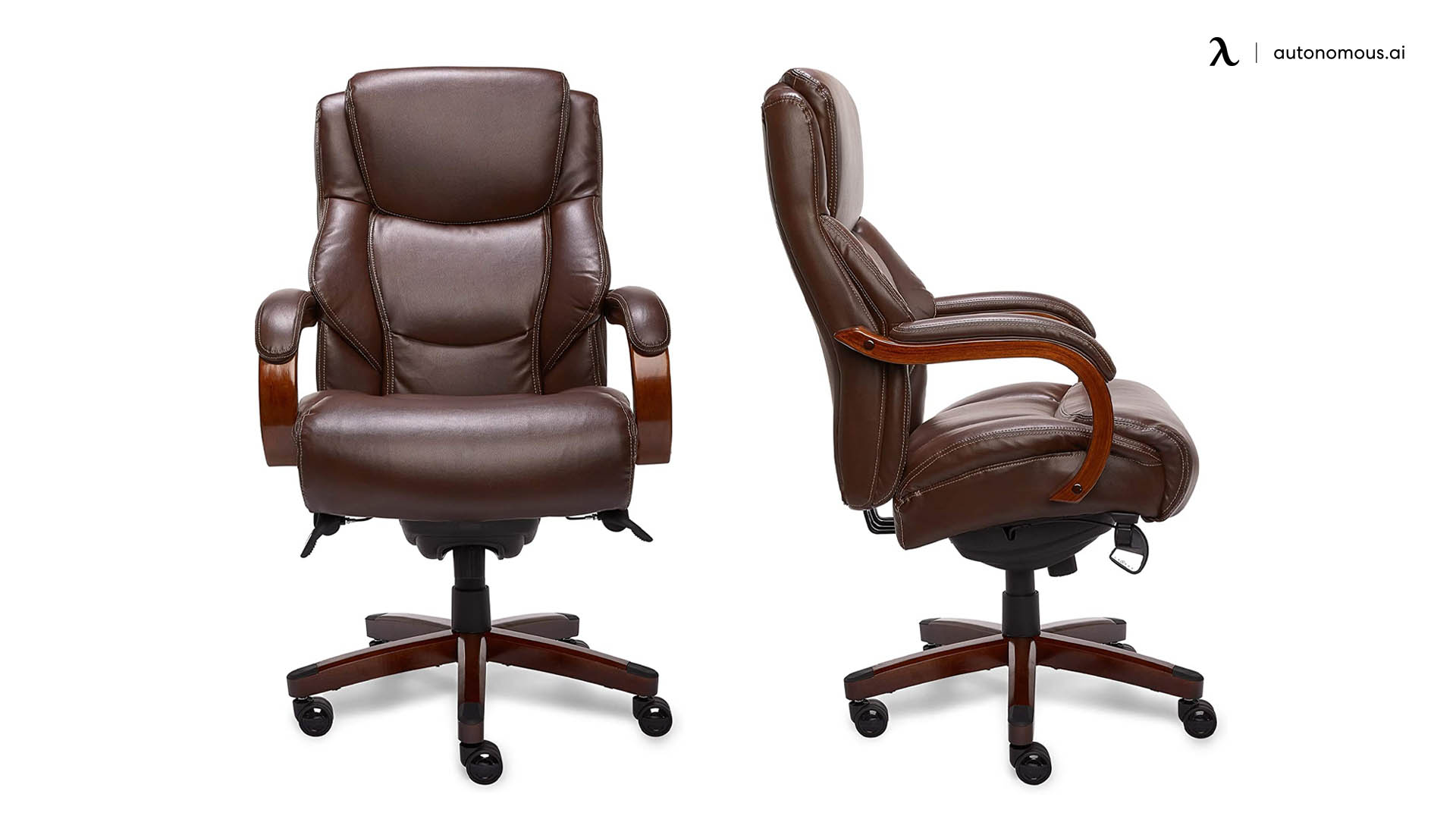 11. Gabrylly Mesh Chair
The user can fully customize this chair with adjustable armrests, a headrest, and adjustable seat height. It also offers users a broader range of motion.
12. All33 BackStrong C1 Ergonomic Chair
This chair provides instant posture correction with its lumbar support system. Its system also provides relief across vital pressure points located in the upper body. The technology in the chair emphasizes comfort while stimulating circulation.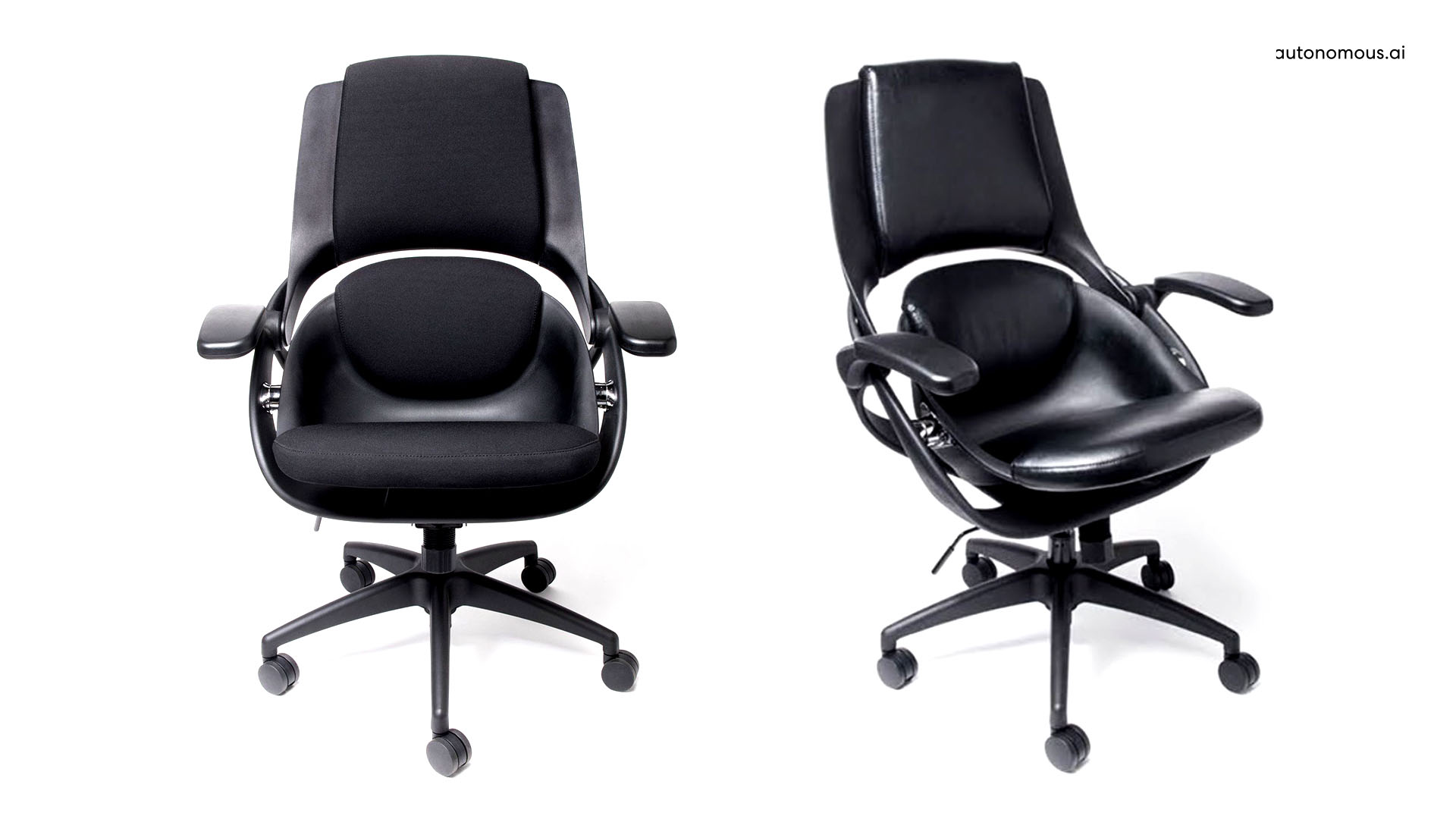 13. Easy Posture Lumbar Back Support Mesh Chair
This extremely economical option is an accessory that can be added to any office chair. This is perfect for individuals who don't want to invest large amounts of money into a chair but still want ergonomic design comfort.
14. Embody Office Chair by Herman Miller
This ergonomic chair with adjustable lumbar support is slightly more expensive than the other options. It is, however, equipped with a positive health design. The goal of this chair is to promote circulation and allow for prolonged sitting periods. Its design makes it easier on the user's back and spine than a traditional office chair.
15. Steelcase Gesture Ergonomic Back Chair
This chair incorporates some of the best ergonomic technology. It can accommodate a large number of different body sizes and types. It provides support for the neck and spine, which helps maintain the natural "S" shape of the spine.
Get exclusive rewards
for your first Autonomous blog subscription.

WRITTEN BYAutonomous
We build office products to help you work smarter.
Coming at You Live from Autonomous' Social Media!
Please fill the information below.
Thank you!