Those people who work in offices, sitting in office chairs without the right amount of back support, can be painful. The chair causes a lot of stress on the lower back because when in a seated position, the discs in our spine endure thrice as much load as they do when we're standing. It is essential to know where to put lumbar support. Staying seated for a long time, even in an ergonomic lumbar support chair without the appropriate back support, causes poor posture. For some people, sitting in the wrong office chairs results in extra stress on the spine's joints and soft tissues.     
This is worsened by our lifestyle where we tend to be seated a lot – when traveling to work, watching TV, on the home computer, and more. Then, we begin slouching or hunching over in the chair, and shifting around increases soft tissue stress. You can reduce this when you know how to use lumbar support adjustments on your seat.  
Extra lumbar support in an office chair is important
Our spine has a natural S-shape just above the rear and curves inward towards the stomach. The lumbar support on the adjustable lumbar support chair supports this curve and promotes good posture. It does this by filling the gap created between the seat backrest and the spine. You can see this happening when you sit in ordinary chairs that don't have that S-shape curve on the backrest.  
Always know where to put lumbar support because, without the right amount of back support, it's tough to maintain correct sitting posture. This forces the bigger lower back muscles and the lumbar spine to work more to support the alignment and curvature. Over time, these muscles become weak, and your upper body begins leaning forward. At this point, you slouch more often and begin to feel lower back pain more frequently.       
Positioning your chair for the proper seating effect
To address this problem, you need to invest in an ergonomic office chair, and if possible, even an adjustable office desk. In addition to giving you the lower back support you need, these office tools can also support your neck and back so you can work comfortably. Take a computer chair, for example, and looks for these factors or where to put lumbar support before adjusting one:
The ideal office chair comes with elbow supports that can be adjusted so as to lower the strain on your neck. If modified the right way, these elbow supports should let you rest your elbows comfortably at the right angle.

Your eyes should rest straight ahead at the computer screen each time you're seated on the ergonomic chair. Test a 

lumbar pillow vs a lumbar support chair to see what works best for you. Typically a lumbar pillow enhances the lumbar support that you get from your chair. The correct lumbar pillow position is the area where the backrest meets the seat pan edge.      

Your knees have to be bent at an angle when you're seated. You could use a footrest to elevate your feet if you're on the shorter side.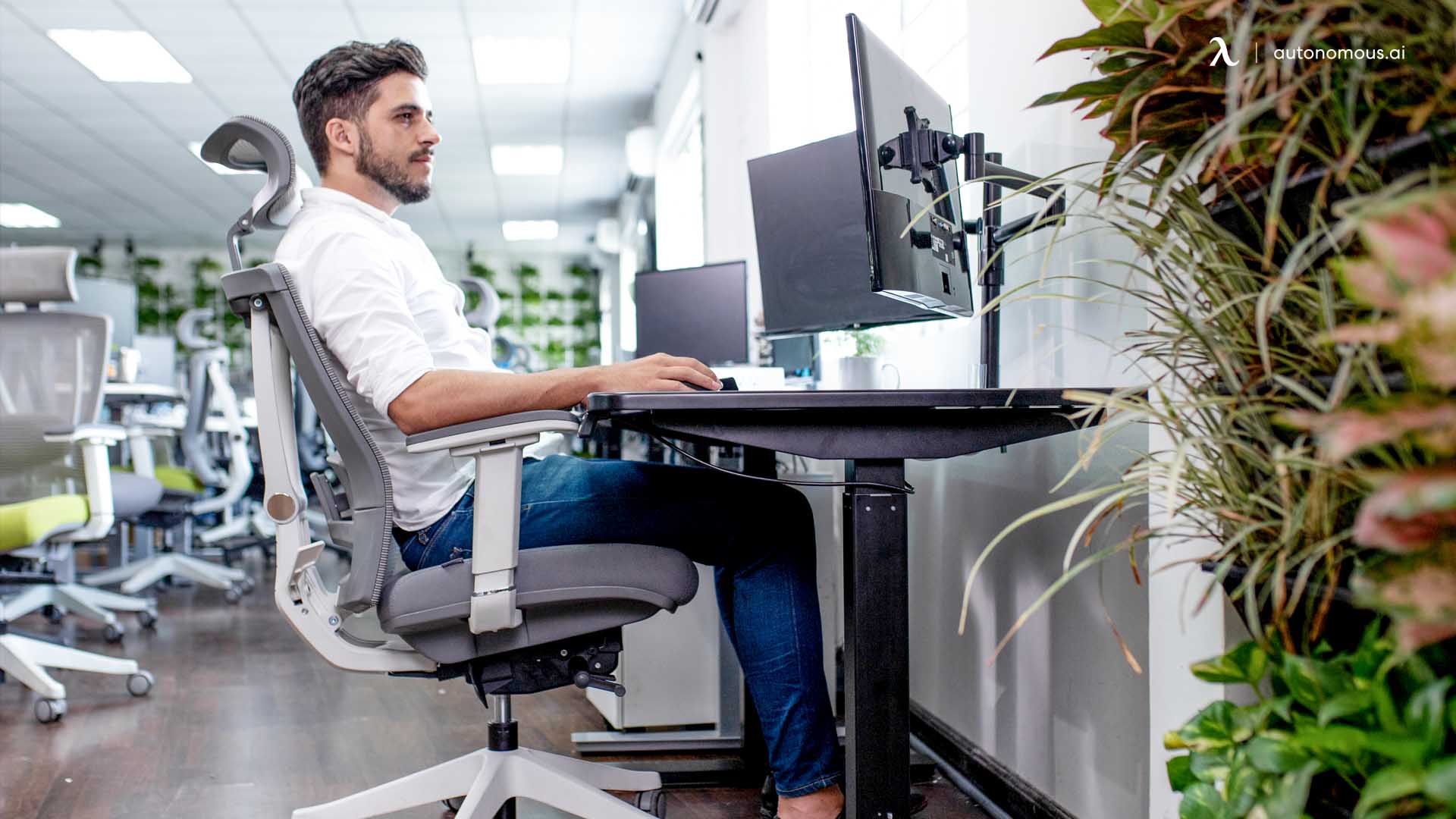 It is possible for the back to maintain the natural curve without support for some time only. After a while, muscle fatigue sets in, and this is the best time to take a quick break and walk around. However, that might not always be feasible, so we tend to slouch forward. This is why office chair lumbar support adjustment is required. 
How to maintain ideal back support in office chairs
An office chair with good lumbar back support will provide comfort on the back and contour to that S-shape. In some cases, office chairs come with extra lumbar back support pieces that are detachable and moveable up or down the back panel. Regardless of where should a lumbar support be positioned or how much lumbar support the chair has, you should get these critical benefits:
Your pelvis area, shoulders, and even your ears must be kept aligned at all times.

The natural curvature on the lower spine is maintained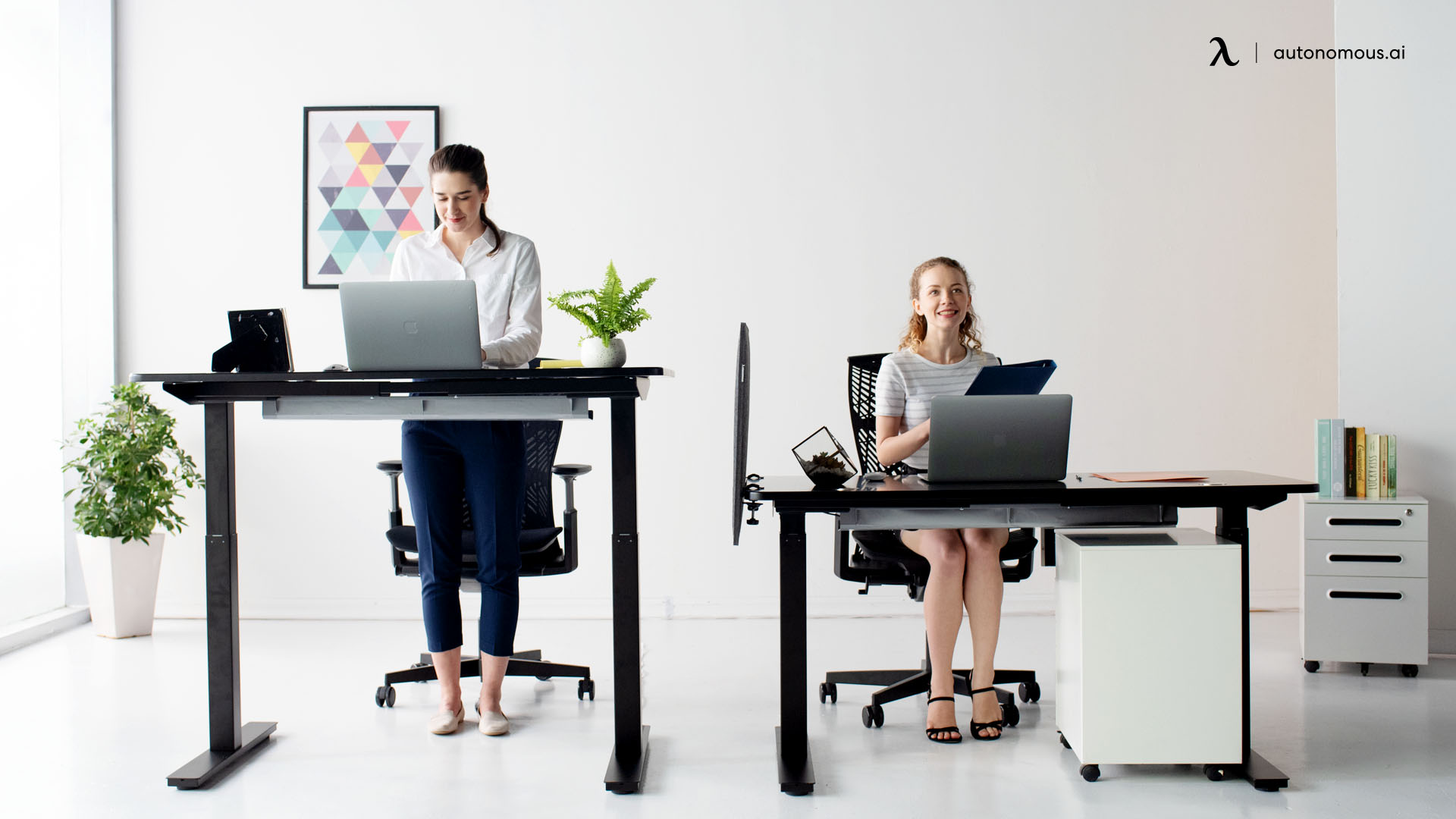 Chairs that offer really good back support
It's vital to have back support that provides flush bracing against your back know where to put lumbar support. Test run the seat to see if your back falls into the natural S position – it shouldn't feel too inward, not too unsupported. Several chairs can give you lumbar back support.  
Ergonomic chairs
Quite many of these chairs have an ergonomically sculpted design that includes the lumbar curvature. To test out those designs' effectiveness, you need to sit on it up straight with your rear, spine, and head in an aligned position.
Then move back towards the backrest. The curve on the backrest should meet with your spine effortlessly. Normally the lumbar support isn't adjustable, so you may have to test the chair this way or get a support pillow.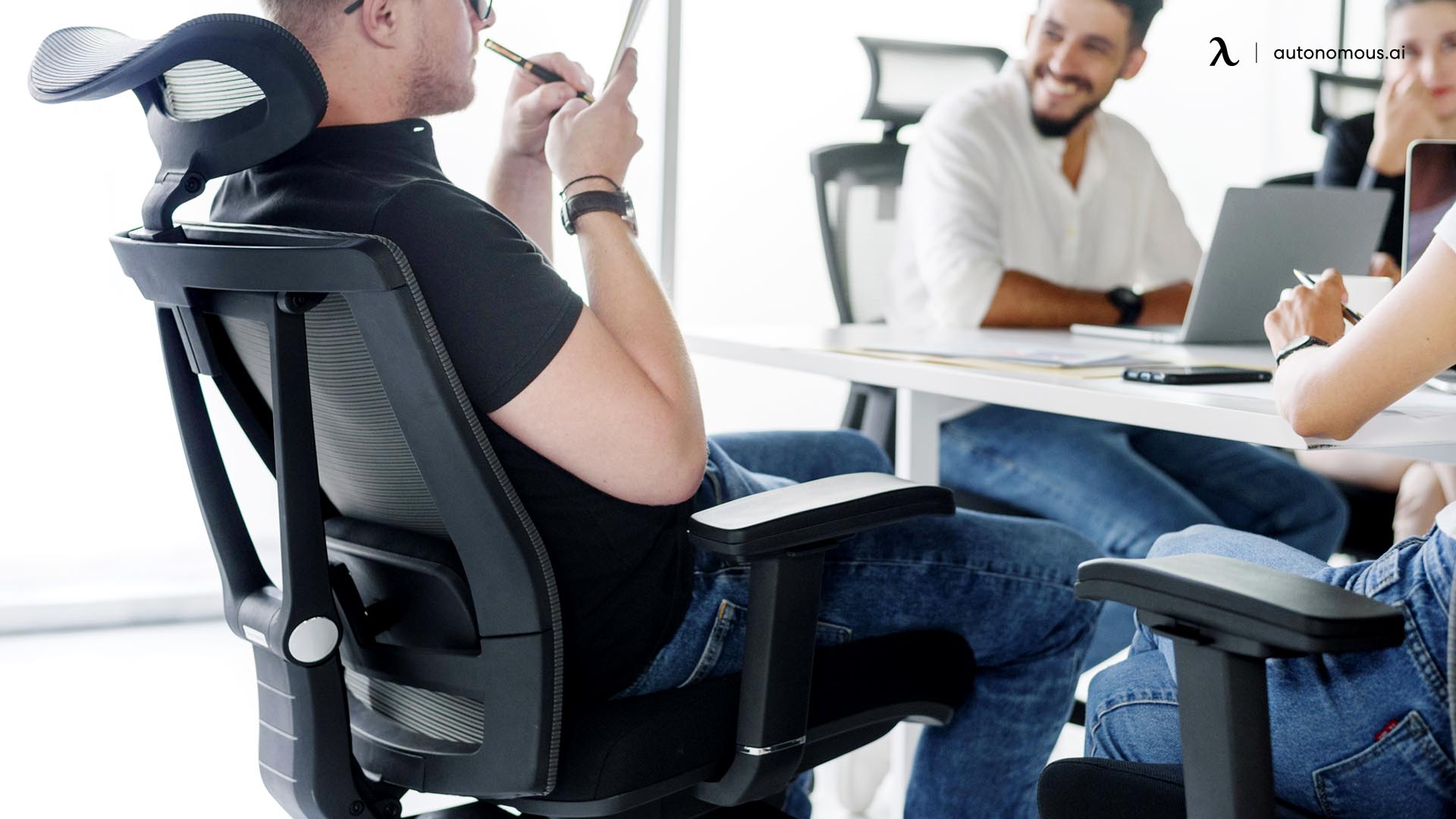 Chairs with adjustable back support
You may find several of these chairs online. The big difference is that they have a seat back with some adjusting lumbar support and tilt mechanism. The ideal position supports the back. You could raise the seat back up or down for a better fit. Such adjustment levels may be suitable if many people use the same chair.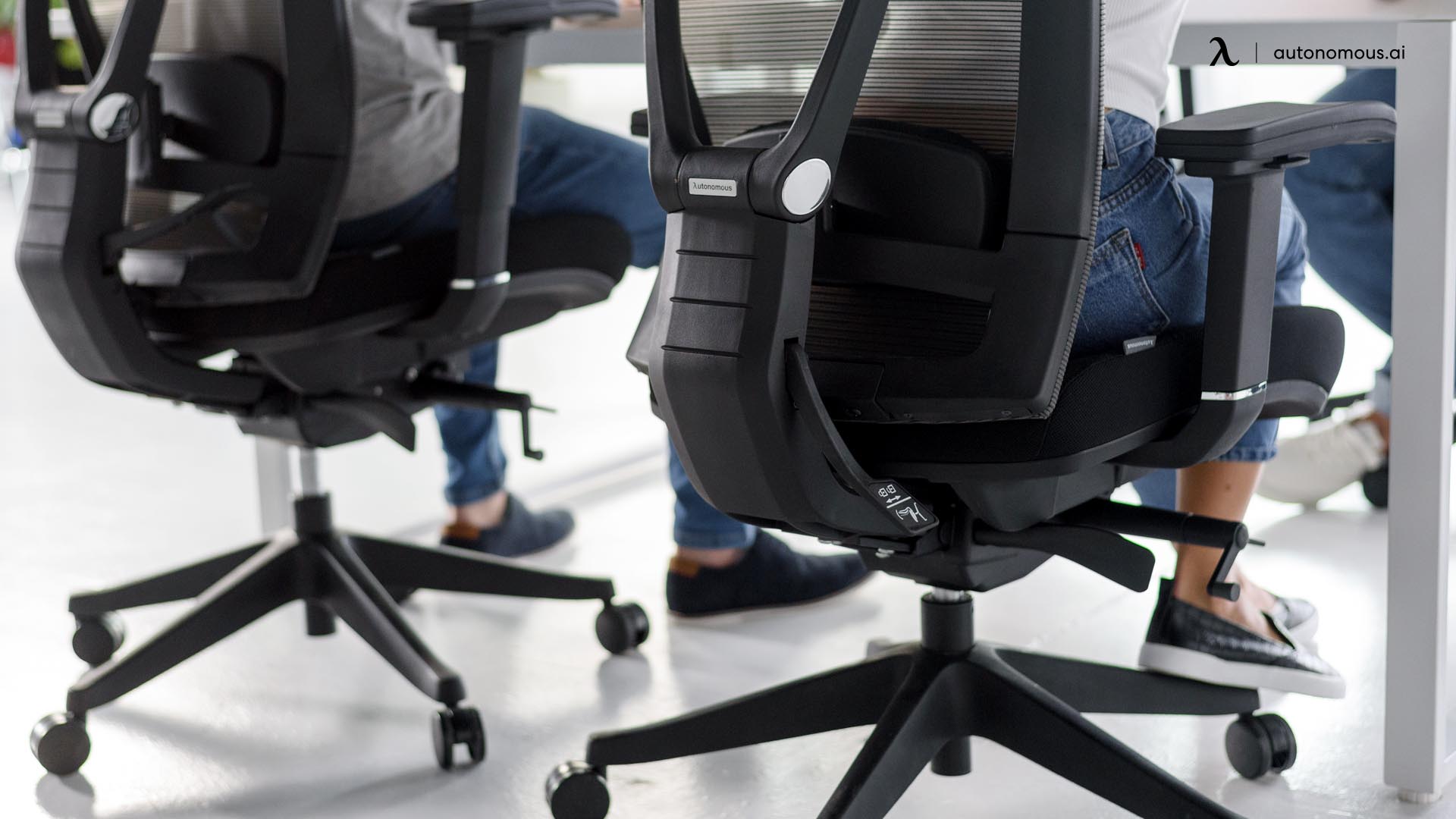 ​​​​​​​    
Chairs with portable lumbar support
These chairs have extra 'mods' that you can buy separately and then attach to the chair for a truly custom fit. These mods could be cushions, foam rolls, or full backrests attached via a clip or Velcro. Some cushions even feature a heating or massaging system for a luxe seating experience! You could use these mods with most kinds of chairs to fit individual needs, and they can be inflated for more or less support as required.
Lumbar support pillows
Many of these special lumbar support pillows to be used in specific ways. Such back support pillows may or may not be used with ergonomic chairs; for example, you could use the rest-mod with regular office chairs, car seats, dining chairs at home, etc. There are instances when this commercially available support might not be available or required. You could use a small pillow or towel instead, all rolled up and used as a support.
Video ads for product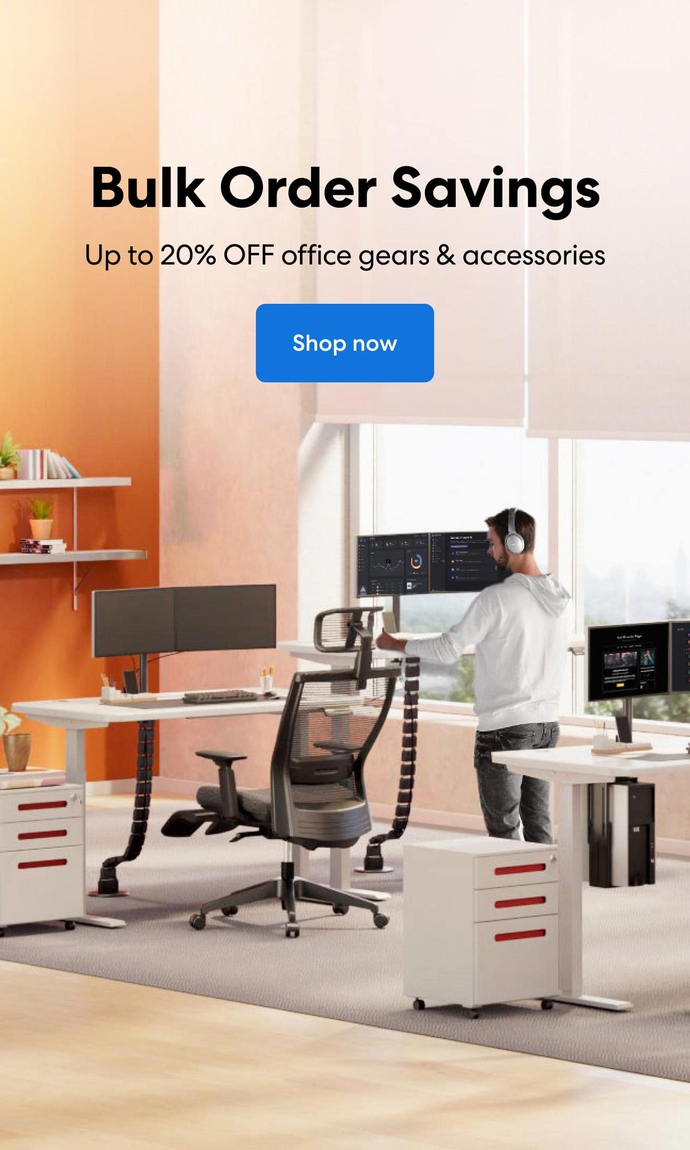 Subcribe newsletter and get $100 OFF.
Receive product updates, special offers, ergo tips, and inspiration form our team.