Smart Products
Top 3 Best Office Chair Back Support Pillows for 2023

Autonomous
|
Mar 22, 2021
3,594 Views
Office workers have to sit for long periods when working, so they need to have the right equipment that prevents back problems and provides them with comfort. Many items can fulfill that task, one of them being ergonomic chairs with back support, but if you are looking for a simpler option that is more affordable and offers the same benefits as ergonomic chairs, then an office chair with a back support pillow is the best choice for you.
Office chair back support pillows are exactly what their name says, pillows that support your back. The thing about these is that you can take them wherever you want and they still provide you the same benefits, making them more versatile than other ergonomic products. Regardless of that, you can come to the question: Should I choose an ergonomic chair with the best back support pillow or cushion support for an office chair?
That's a common question among office workers and business owners because when you invest in an ergonomic product, you want your investment to be what's best for you and best suits your needs. We want you to receive the best ergonomic chair for back pain, so dive into this page to learn everything you need to know about lumbar support pillows!
Which One Should I Pick?
You could argue for hours about which one is better, but the question you need to ask yourself is which one do you need at the moment. Both alternatives offer advantages for different situations and provide you with the office chair back support pillow you need. Here is a list of the primary things you should consider when deciding which, lumbar support chair vs lumbar pillow, to choose:
Affordability
You need to take into account the price of the items you want to buy to avoid going over your budget. When it comes to lumbar support, you have to decide how much you want to invest, but if you are on a low budget, the best option for you is a back support pillow.
Office chairs with back support are more expensive since they offer more features such as height, seat depth adjustability, and neck support.  Those are great features, but if you just want something that prevents back pain and makes you more comfortable while working, you don't have to buy the chair since you can buy a pillow.
Portability
Working from home provides many advantages, one of them being the possibility to design your workstation with the items you choose. However, it's more difficult to do that when you work at an office or your job requires you to shift places with your team regularly. You need lumbar support to prevent back pain, but you can't afford to move an ergonomic office chair from a place to another every time you need to.
The solution to this problem is combining office chairs with lumbar support pillows, being an alternative that assures you lumbar support and comfort at anyplace you go since those pillows are not big nor heavy. If you want to protect and promote your back health at all times, you should consider investing in this product.
Adjustability
The range of adjustment is something that office chair back support pillows lack since you can't modify them in any way, and they don't represent any change to the chair you are putting them on. That's because there's not much to adjust when it comes to a pillow, so regardless of where you use it, the lumbar support it provides doesn't change.
If you like to adjust your ergonomic products to fit your body characteristics, then you must choose an office chair with back support togethering with a standing desk. Those chairs allow you to adjust their lumbar support, armrests, leg rests, neck rest, and more, so you can make your chair as comfortable as you want it to be. 
Top 3 Best Office Back Chair Support Pillows for 2022
If you have already decided to buy a lumbar support pillow, you can come to another question: Which one should I choose? Some may think that there are not many options to choose from, but actually, there are tons of pillows that provide lumbar support and other advantages, so you must decide carefully. We want you to pick the best back support pillow you can ask for, so here is a list of the Top 3 best back support pillows for 2022:
1. Everlasting Comfort Memory Foam Back Cushion
This pillow developed by Everlasting is a premium choice of office chair back support attachment for the ones who like to be in the most comfortable position they can while working. A pillow that is both sturdy and comfortable because of a memory foam that makes it resistant and very durable, is a purchase that no one would regret. However, if something happens or you don't like it, it has a lifetime replacement warranty, so don't worry about returning your pillow.
2. Xtreme Comforts Memory Foam
The Xtreme Comforts Memory Foam offers excellent advantages while being highly affordable for people working on a budget. What makes this cushion support for an office chair so great is that it adapts to your spine's natural curvature, so it's excellent for people who want to correct their posture and ease their back pain. 
3. AmazonBasics Memory Foam Lumbar Back Support Pillow
If you like your pillows softer and smaller, you can consider the AmazonBasics Lumbar Support Pillow an excellent choice of cushion support for office chair for you. This pillow is the most inexpensive cushion on the list, but that doesn't mean that it doesn't meet your needs correctly, but quite the opposite. The AmazonBasics Pillow optimizes comfort and back health, preventing that you sink too much in your seat with its small and versatile design.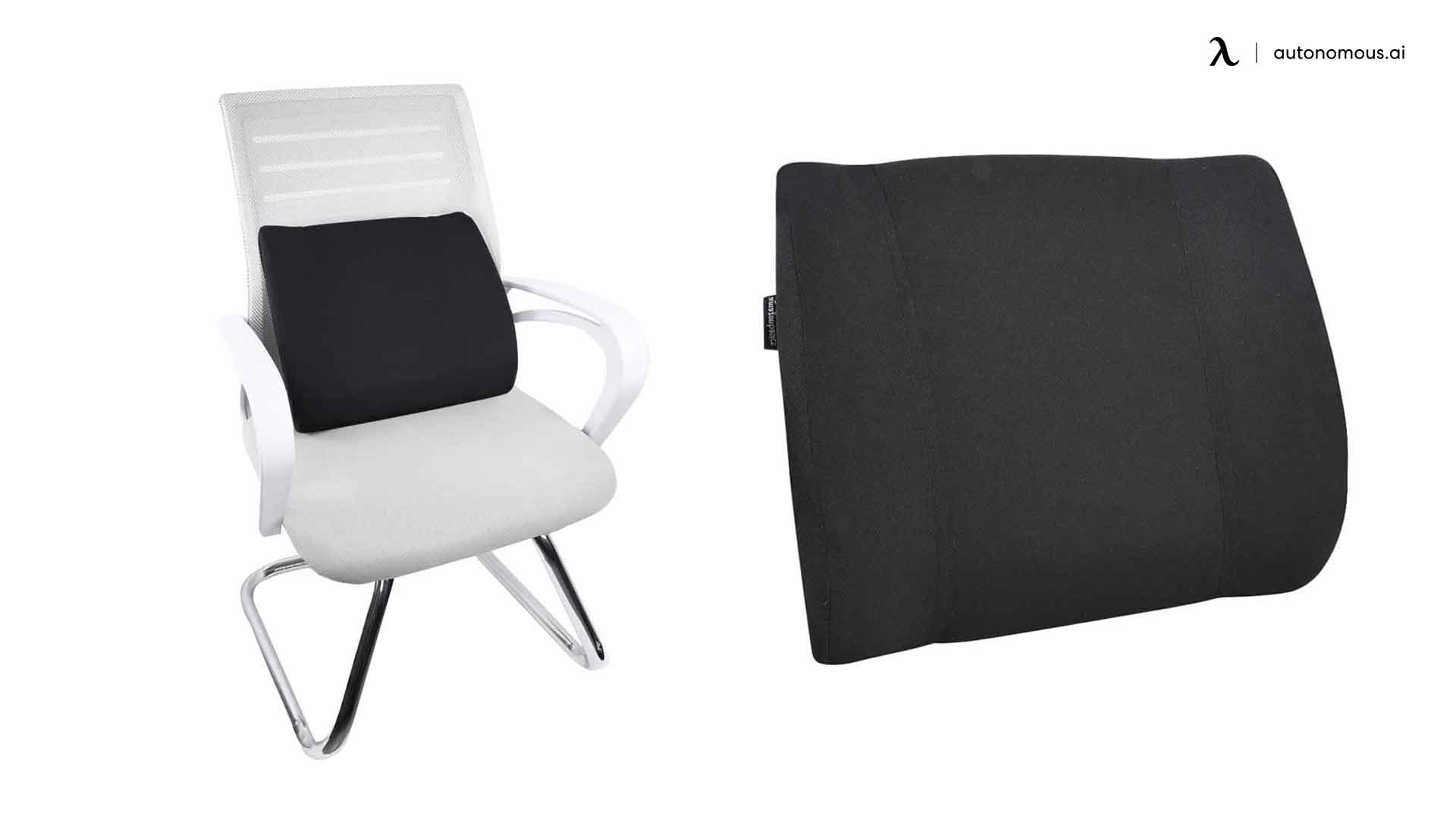 Pros and Cons of office chair back support pillow
Lumbar support pillows provide many benefits, but that doesn't mean they don't show any disadvantage. We want you to be completely sure about your purchase when you decide to do it, so here is a list of the main pros and cons of these office chair back support pillows to help you make your decision:
Pros and Cons of office chair back support pillow
You can take them wherever you want.
You can put them on any chair.
They are inexpensive.
You can't adjust them in any way.
They don't offer other features such as neck support or armrests.
Conclusion
We can agree that office chairs with back support and back support pillows are good and provide you with decent lumbar support. Regardless of that, we recommend you pick ergonomic chairs if you don't need to move them from a place to another.
There are many budget-friendly options such as the ErgoChair 2 and the MyoChair, both of them providing a top-tier lumbar support system that boosts your productivity and breathability.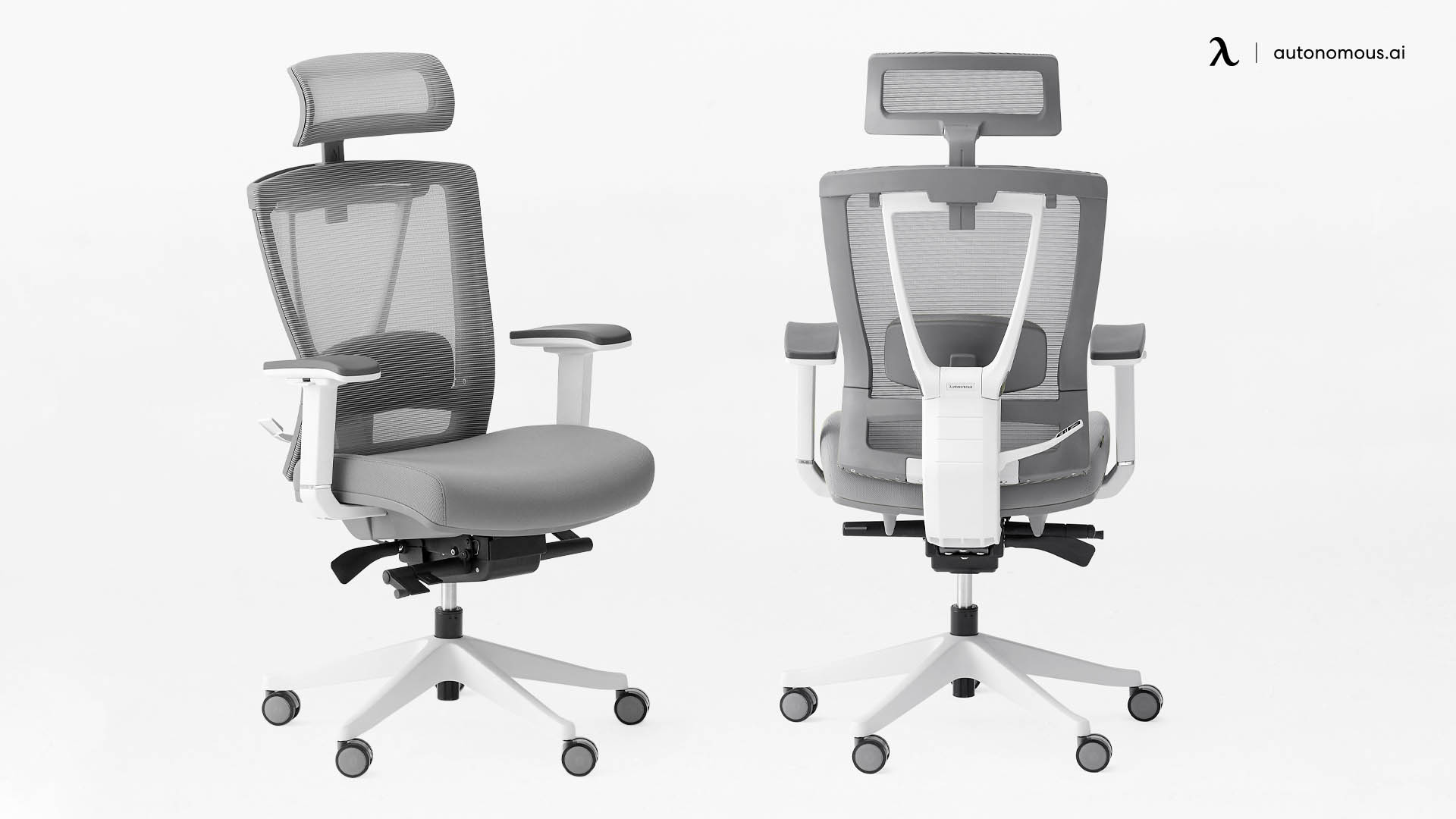 Video ads for product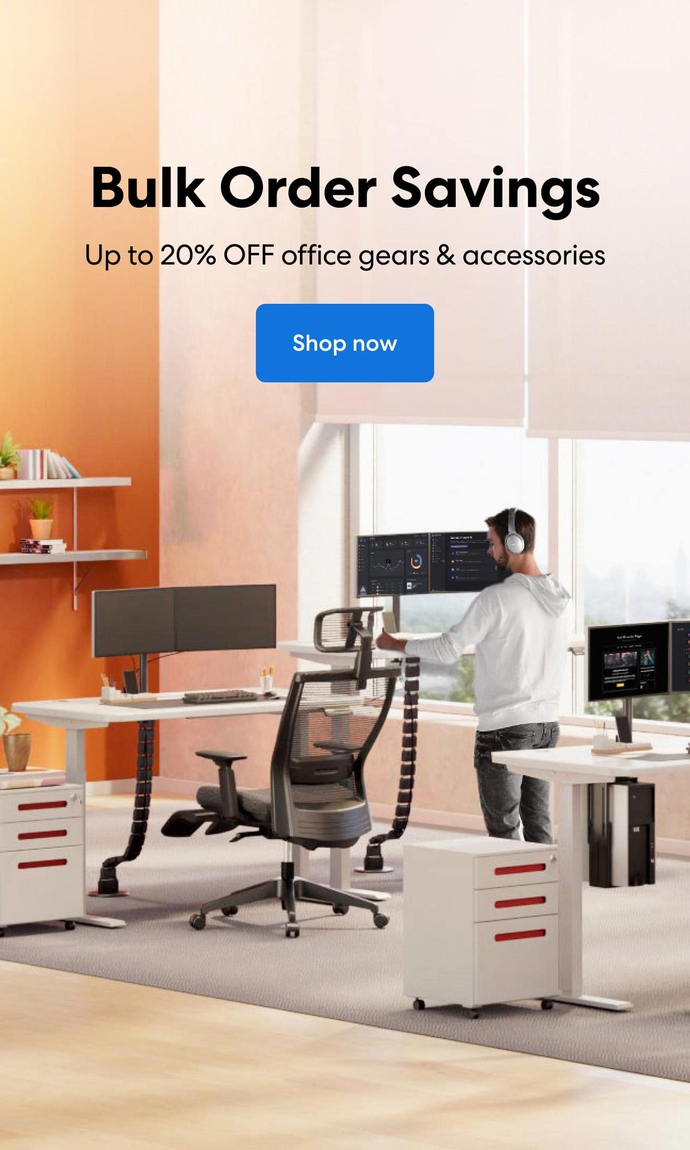 Subcribe newsletter and get $100 OFF.
Receive product updates, special offers, ergo tips, and inspiration form our team.