By choosing to use an office chair that is best suited to your personal needs, you could achieve the highest productivity levels, pleasure, and pain avoidance. A dimension-conscious approach yields the best match when it comes to deciding which ergonomic office chair is best for you. When considering office chair measurements, there are a few key points to consider. The first consideration is the exact size of the chair, followed by the dimensions of the person who would be the one using the chair. Of course, you also need to consider office desk size. Read on to know more about office chair dimensions.
Basic Dimensions of an Office Chair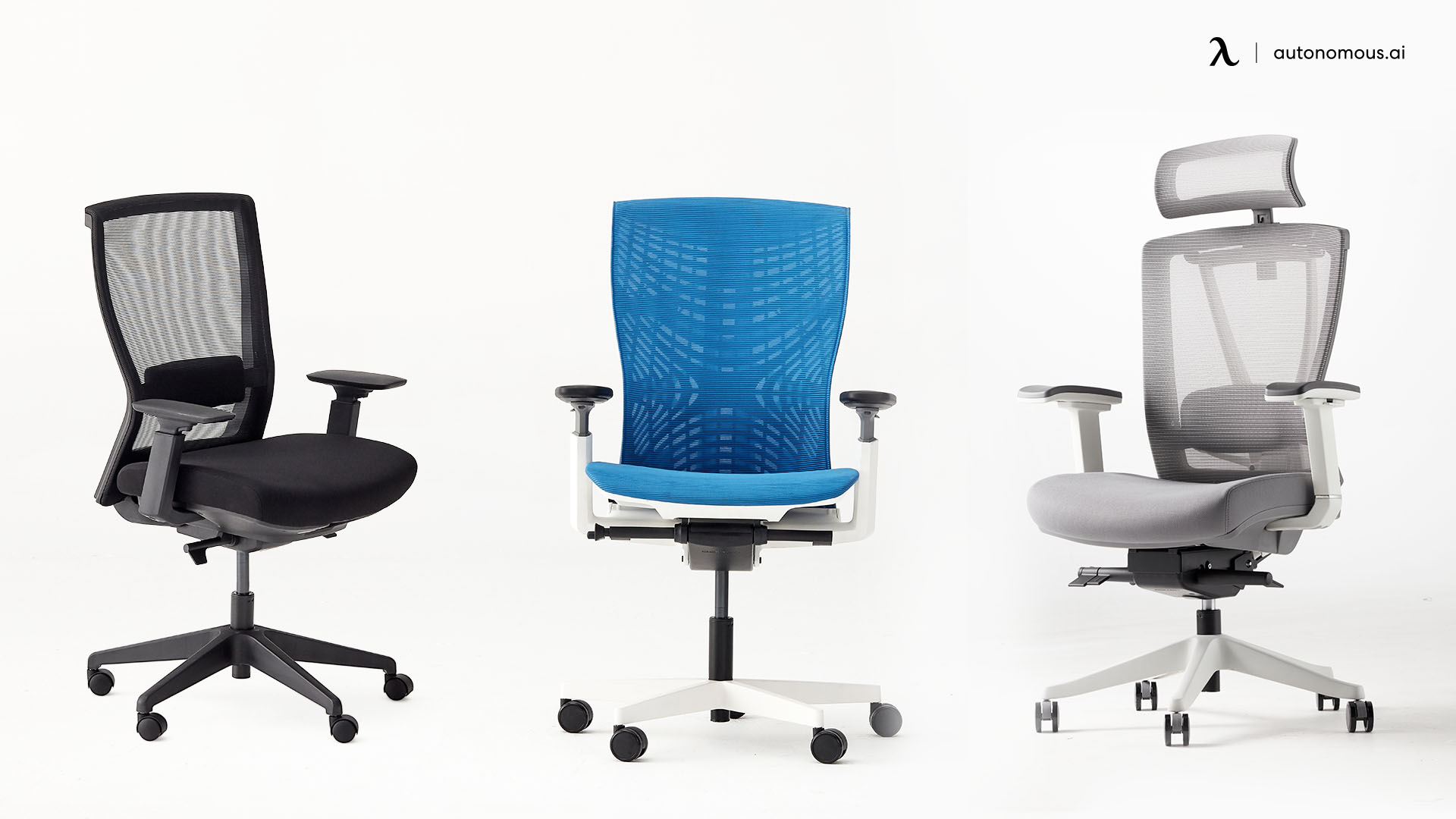 There are tons of options to choose from when it comes to office chairs based on different office chair dimensions. However, not every chair can work for everyone. It is vital to find a chair that is specific to your needs and that will fit your height as everyone has a different body type. Size is one of the most important computer chair dimensions. There are three main sizes of office chairs these are:
Petite office chairs: These office chairs are smaller than the standard size as this chair accommodates users who have a smaller stature. Petite office chairs are narrower, they have a shorter back and the seat pan is shallower to accommodate those with a smaller stature.
Standard office chairs: These chairs work for most people as they are built for an average size adult that has a general weight of 250 pounds. In terms of desk chair height standards, office chairs are made for people who are between 5 to 6 feet. Ergonomic adjustments are however available.
Big office chairs: These office chairs are typically designed for individuals who have a larger stature and height. Big office chairs are suitable for people taller than 6 feet. These chairs also feature different weight capacities from up to 500 pounds.
Chairs do not have any particular standard office chair dimensions, however, most of them fall within the following office chair measurements:
Height of chair: 16 to 20 inches
Width of a chair: 19 to 21 inches
Depth of chair: 15 to 19 inches
The overall size of an average office chair varies based on the height of the backrest and whether or not the office chair has a neck rest; an office chair may range between 31 to 40 inches depending on the size of the chair from the floor to the top of the office chair.
Importance of Having a Comfortable Office Chair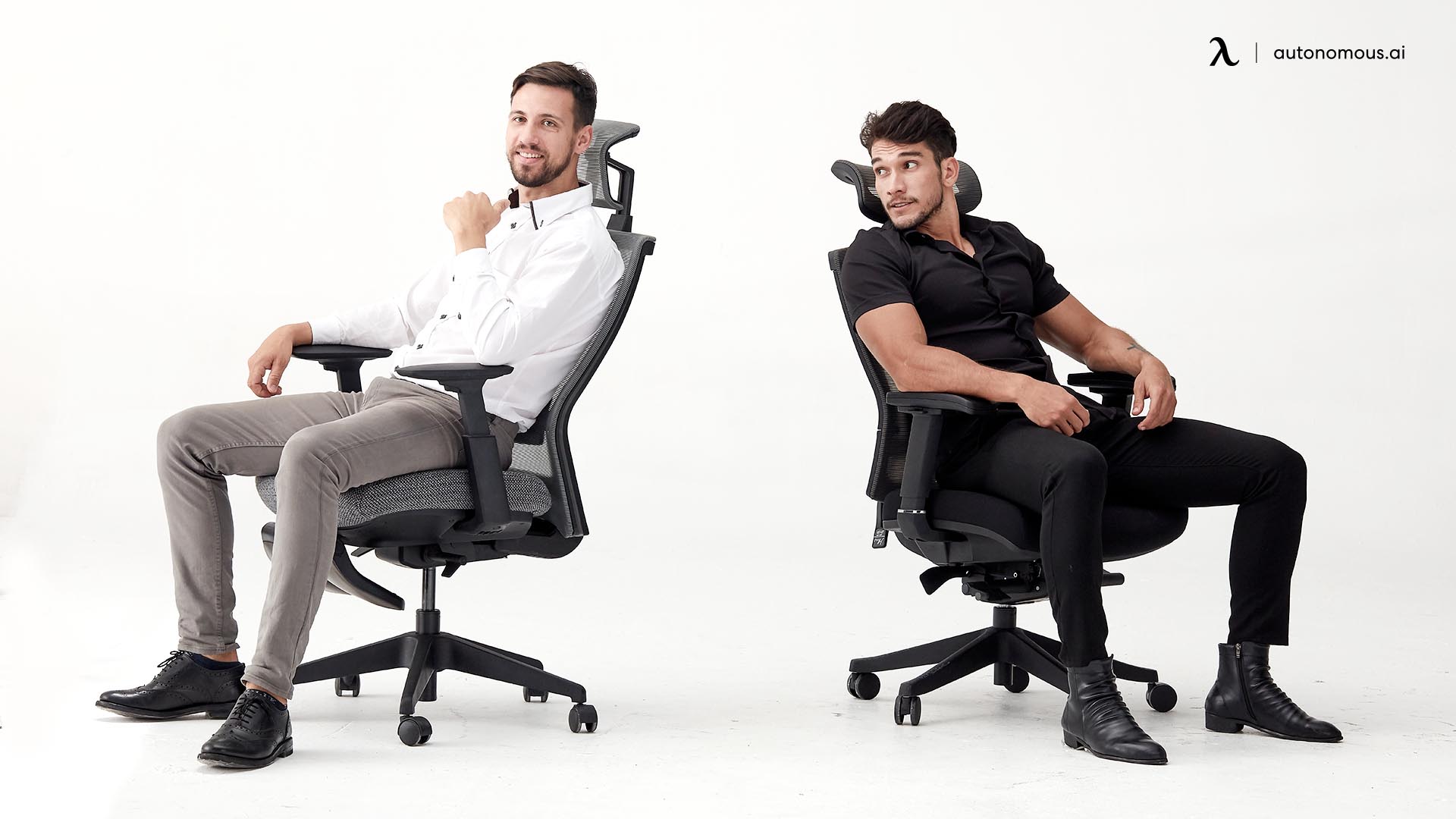 On average a substantial proportion of the population spends up to 5 to 8 hours each day sitting at their desk. Whether you sit by your desk for a short period of time or more than 8 hours, a mildly unpleasant chair without proper office chair dimensions might cause a painful workplace injury due to the time spent using an office chair. Muscular and skeletal disorders are common in individuals who spend a lot of time sitting.
The Federal Occupational Safety and Health Administration or OSHA states up to two million people suffer from musculoskeletal problems due to copious hours of sitting at their desk.
For this very reason, it is suggested that you choose an ergonomic office chair.
Although employees spend a lot of time seated at desks, individuals do not always have the finest office chair to sit on. Sitting for long periods of time on chairs that do not give enough support and are not properly set up can result in more than simply lower back discomfort. There are many health implications by sitting on an uncomfortable chair that offers no back support:
Fatigue

Increased levels of drowsiness

Problems with concentration

Constant headaches

Prone to obesity

Can negatively affect your hearts health

Insulin resistance

Higher risk of slipped discs in the back

Higher chance of musculoskeletal problems
A decent chair provides enough spine and lumbar relief, which is essential for relieving tension on your back muscles. It also helps improve your posture, helping you to breathe easier, feel less fatigued, and concentrate better.
Ergonomic Office Chairs
Ergonomic chairs are particularly developed to help the human body. To do so, they share certain features as well as dimensions of desk chair with all chairs of this sort. In comparison to a standard chair, these features make a significant difference in providing back support and assisting in the relief of back discomfort. Ergonomic office chairs have multiple features and computer chair dimensions:
The first characteristic is seat height: A

good ergonomic chair should have an adjustable seat height. Humans vary in size, and the optimal sitting position is one where your feet can be placed flat on the floor.

Following these office chair dimensions are seat width and depth: A good chair should have a depth that allows for a space between two and four inches between the edge of the chair and the back of your knees.

Next, we have a seat tilt: The best ergonomic chairs allow for the seat to tilt. This allows for the correct pelvis placement, which in turn helps with

ergonomic chair posture. People who sit for extended periods tend to suffer from anterior pelvic tilt, and the tilt of an ergonomic chair can help combat this.

The fourth computer chair dimension is backrest lumbar support. This refers to adjustable back support, which supports the natural "S" shape of the spine. This prevents slouching and relieves pressure from both the spine and pelvis. All

ergonomic chairs for back pain have this incorporated into the design.

The fifth feature is the ability to recline the backrest: This function enables the individual to utilize the chair flexibly. This allows the chair to give additional spinal support while relieving pressure on the upper body and back muscles.

The next office chair dimension is a swivel: This feature enables greater mobility. This allows the person using the chair to reach different locations without having to strain oneself unnecessarily.

Armrests are always present in good ergonomic seats: Armrests take the tension off your shoulders, enabling them to relax. When typing, avoid utilizing the armrests since this might cause pressure on the wrists and forearms.

Another crucial element of an ergonomic chair is a headrest: This feature supports the upper neck and the rear of the head. The addition of a headrest will also decrease tension in the upper chest and shoulders.

The last feature of

ergonomic chair wheels: The wheels allow you to move around comfortably without hurting your back. The wheels of your chair should be selected based on the type of flooring you have. Hard flooring needs softer wheels, whereas carpet necessitates stronger wheels.
All quality ergonomic chairs are built from materials that have been carefully selected for their comfort. It is also built with proper office chair size to suit the users and offer comfort. Several office chair measurements and materials may be utilized, and the one you choose will be determined by your budget. Leather and other more expensive materials will be used in more expensive seats. There are two ergonomic chairs that are highly recommended; these are the ErgoChair Pro and the ErgoChair Pro+.
ErgoChair Pro and ErgoChair Pro+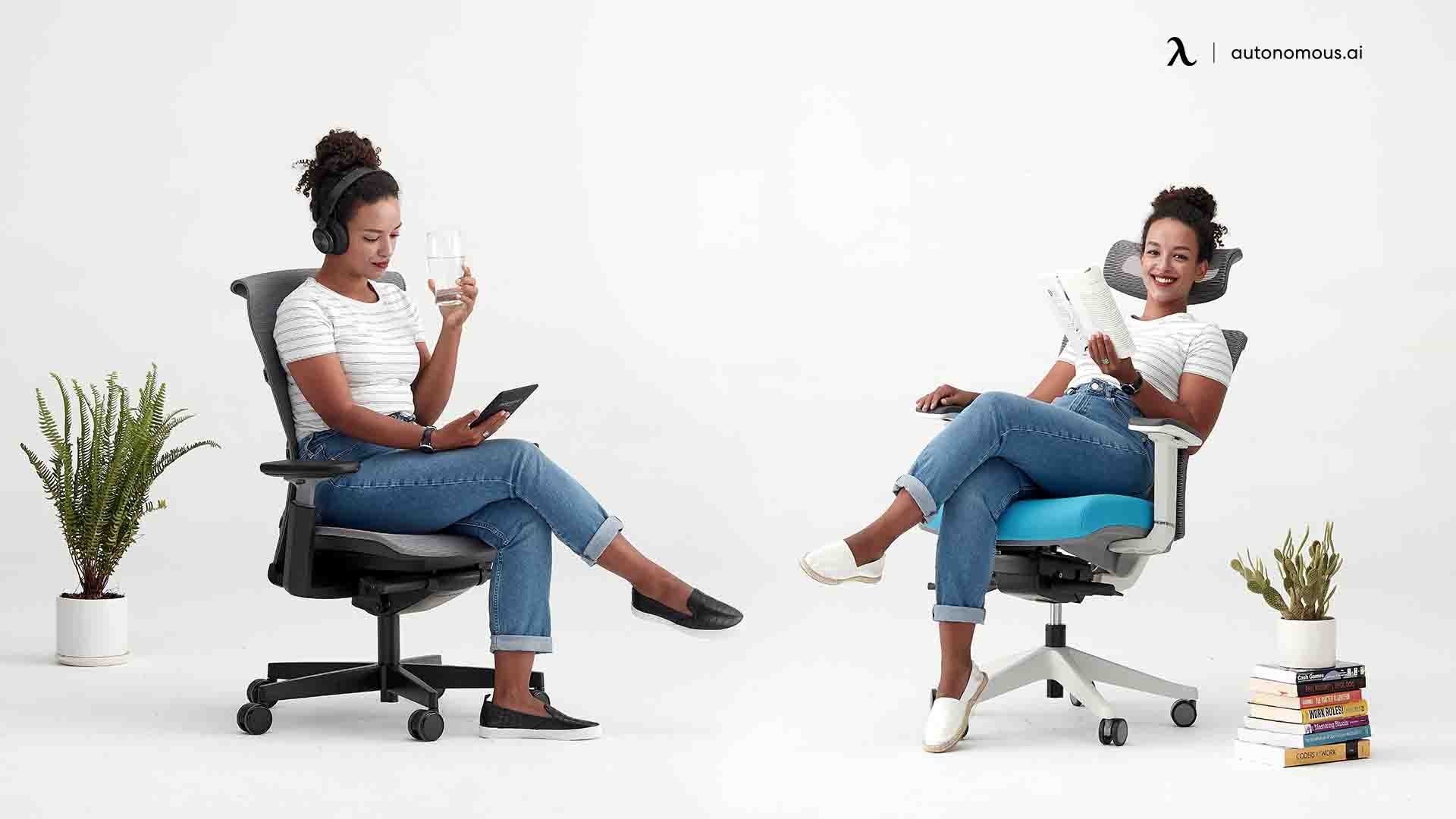 The ErgoChair Pro is an ergonomic workplace chair designed to keep you healthy during the day. These critical office chair dimensions and characteristics guarantee that you sit effectively and productively, favorably influencing everything including your spinal alignment to reduce back discomfort, increase your blood flow and, posture alignment so that vital nutrients enter every area of the body significantly, your brain! Here are some major features of the ErgoChair Pro+ to consider when purchasing an ergonomic chair. Some of these features and dimensions of desk chair include:
Eliminates pain and increase mobility

This chair corrects your posture

Helps fight fatigue

Helps with back pain

Helps prevent bad posture

Improves blood circulation in the body

Helps strengthen your core muscles
There are numerous types of office chairs to consider
Leather office chairs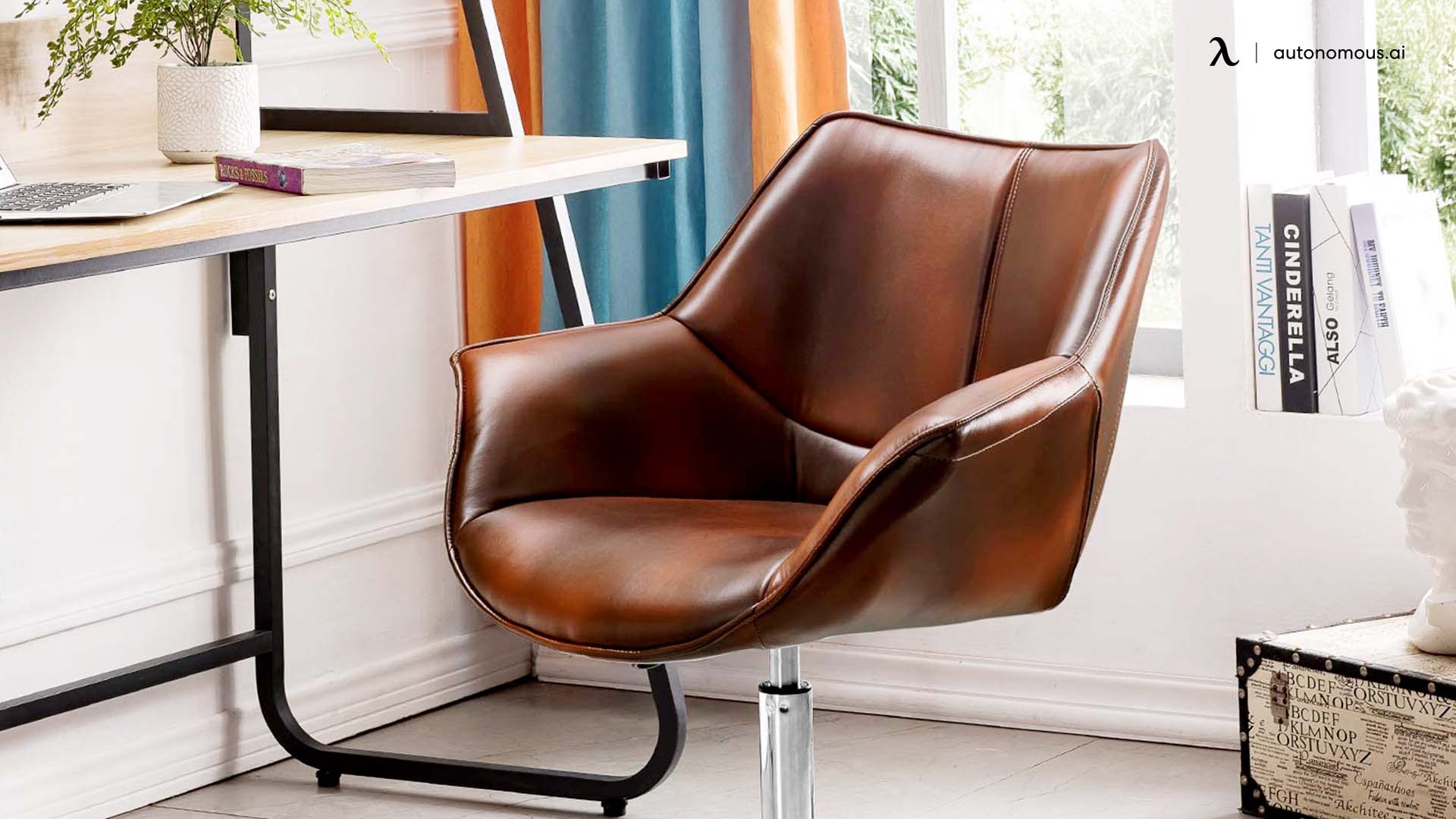 Office chairs that are leather give a feeling of luxury and comfort right away. While comfortable, not all leather work chairs are designed to be worn for extended periods.
Between mesh vs leather office chair, leather ones are often fairly costly, although there are less expensive leather options available.
Leather chairs must preferably be utilized in colder areas. When exposed to high temperatures, leather can get sticky and cause the user to sweat more than usual. A leather office chair could be the route to go if you want to make a public statement and work in a great setting.
Office Chairs made from Mesh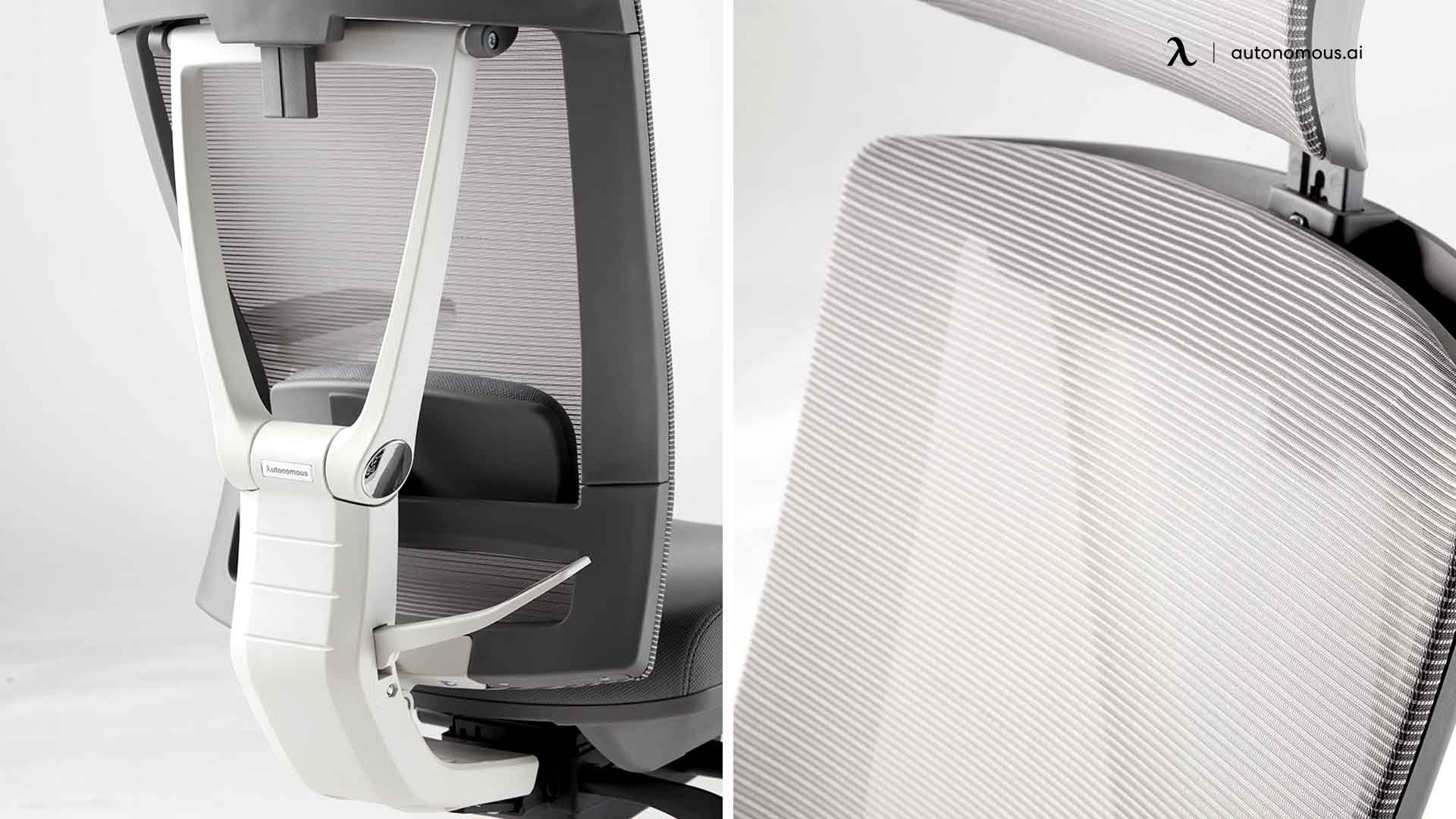 Office chairs that are mesh are an excellent solution for offices located in warmer countries or in generally overheated offices. The mesh material's breathable perforations allow for flowing air to keep you fresh throughout the day.
Mesh chairs are often fairly light. So, if you need to move your chair several times during the day, a mesh office chair might help.
Task Office Chairs
Task office chairs are by far the most basic form of an office chair. They are also the most affordable. It provides many office chair sizes. These chairs provide the fundamental function of providing a seat, and other features like adjustable back support and headrests are sometimes overlooked throughout the design process.
If you don't need an office chair for certain work and just need a place to sit for a couple of hours, a task chair might be a great decision. However, if you sit for long amounts of time throughout the day, a more substantial office chair may be required.
Kneeling Office Chairs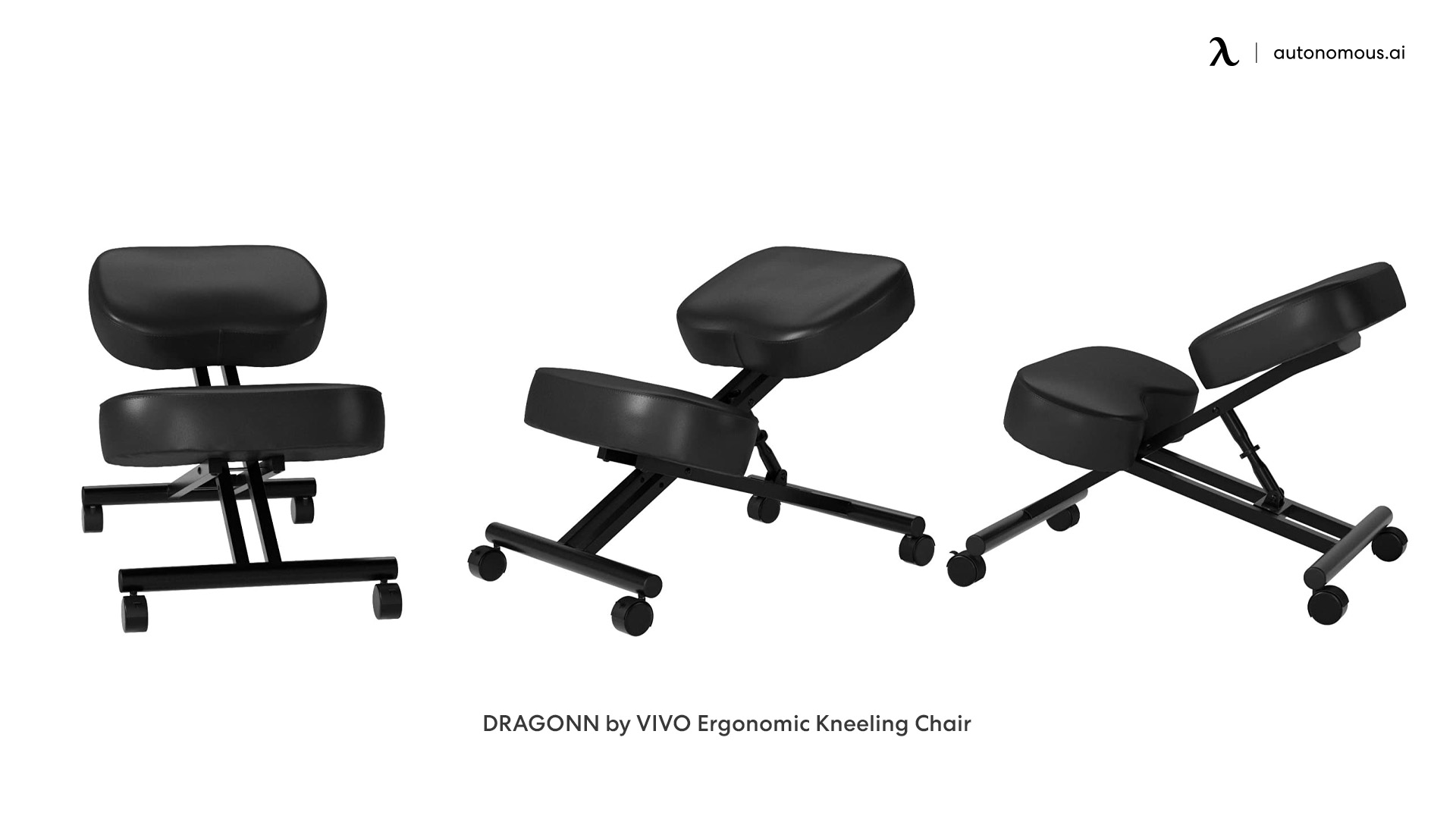 As you may be aware, sitting for long periods every day is not the best thing one can do. This is because muscles aren't built to sit for long amounts of time on a daily basis. Nevertheless, for many contemporary employees, this is virtually difficult to avoid. For individuals who are worried about back discomfort, or if you already suffer from back problems, a kneeling office chair might be a great solution to alleviate the strain on your muscles in your body. It has many suitable office chair dimensions for knee-strain users.
A kneeling office chair forces you to reconsider your alignment and even encourages you to sit more mindfully. The primary function of a kneeling office chair is to distribute your body weight across your legs and glutes, therefore reducing strain on the lower back.
Heavy Duty Office Chairs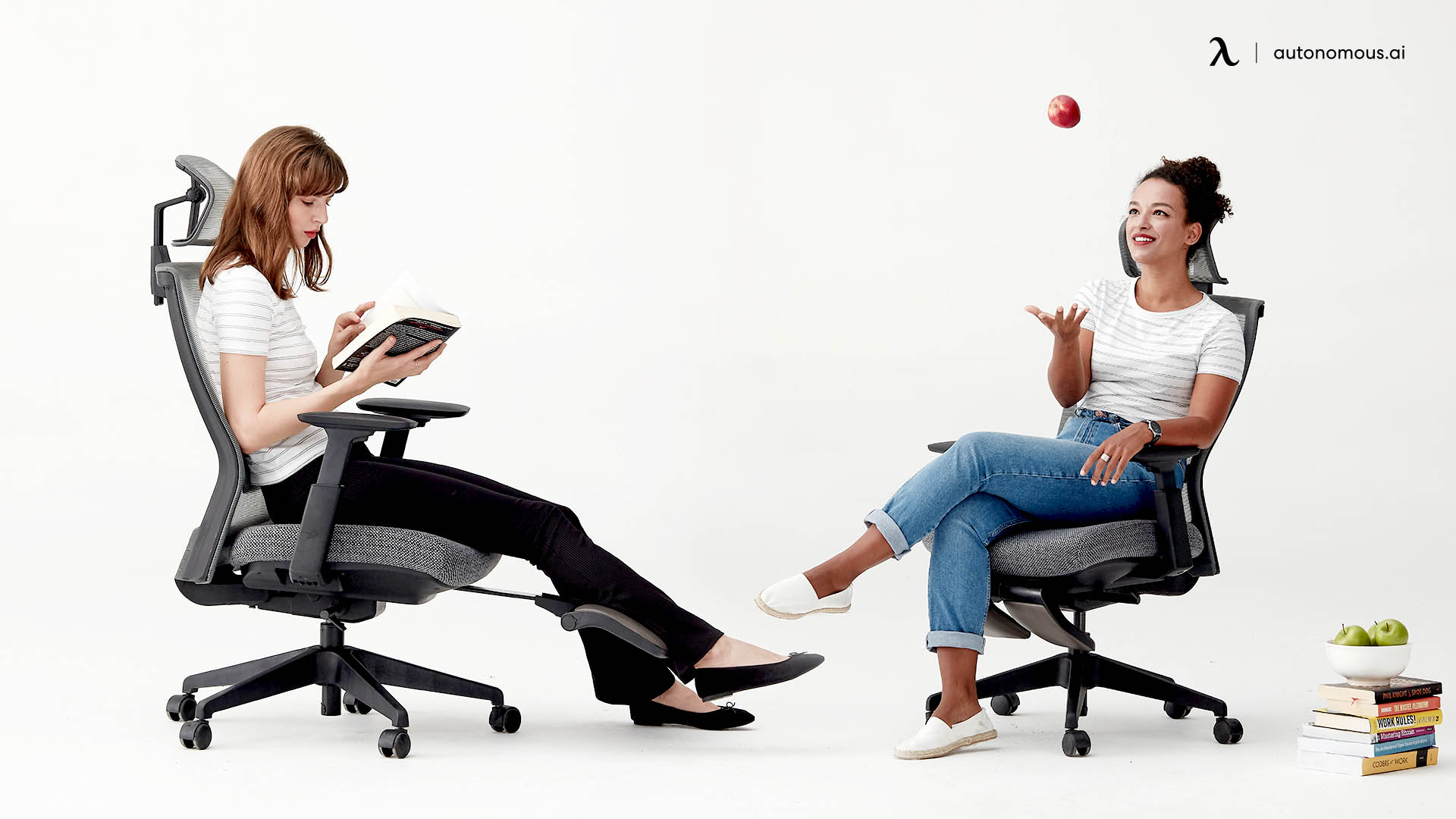 Heavy-duty office chairs are unquestionably the biggest and perhaps the most durable sort of chair available. They offer a special function in that they appeal to the bigger consumers who require it the most. It may have the biggest office chair size as well as office chair measurements compared to other types.
With its significantly bigger backrest and seat, this could be your style of a chair if you want something a little bulkier.
They have also been carefully tested to withstand higher loads, with harder materials and a sturdier build, there's no need to worry about the mechanisms buckling under the strain. However, it is strongly suggested that you examine the product specs prior to purchase.
Designer Chairs
Designer office chairs, as you might expect, are meant to make you seem nice. Designer chairs are ideal if you would like something that is far from ordinary that has that stylish effect.
Although the design was intended to be unique, it does provide a wide range of leisure and supportive choices with proper office chair dimensions. Designer office chairs are not really limited in terms of material or size. They prefer to customize different sorts of office chairs while being quite trendy.
Office Chairs with High Backs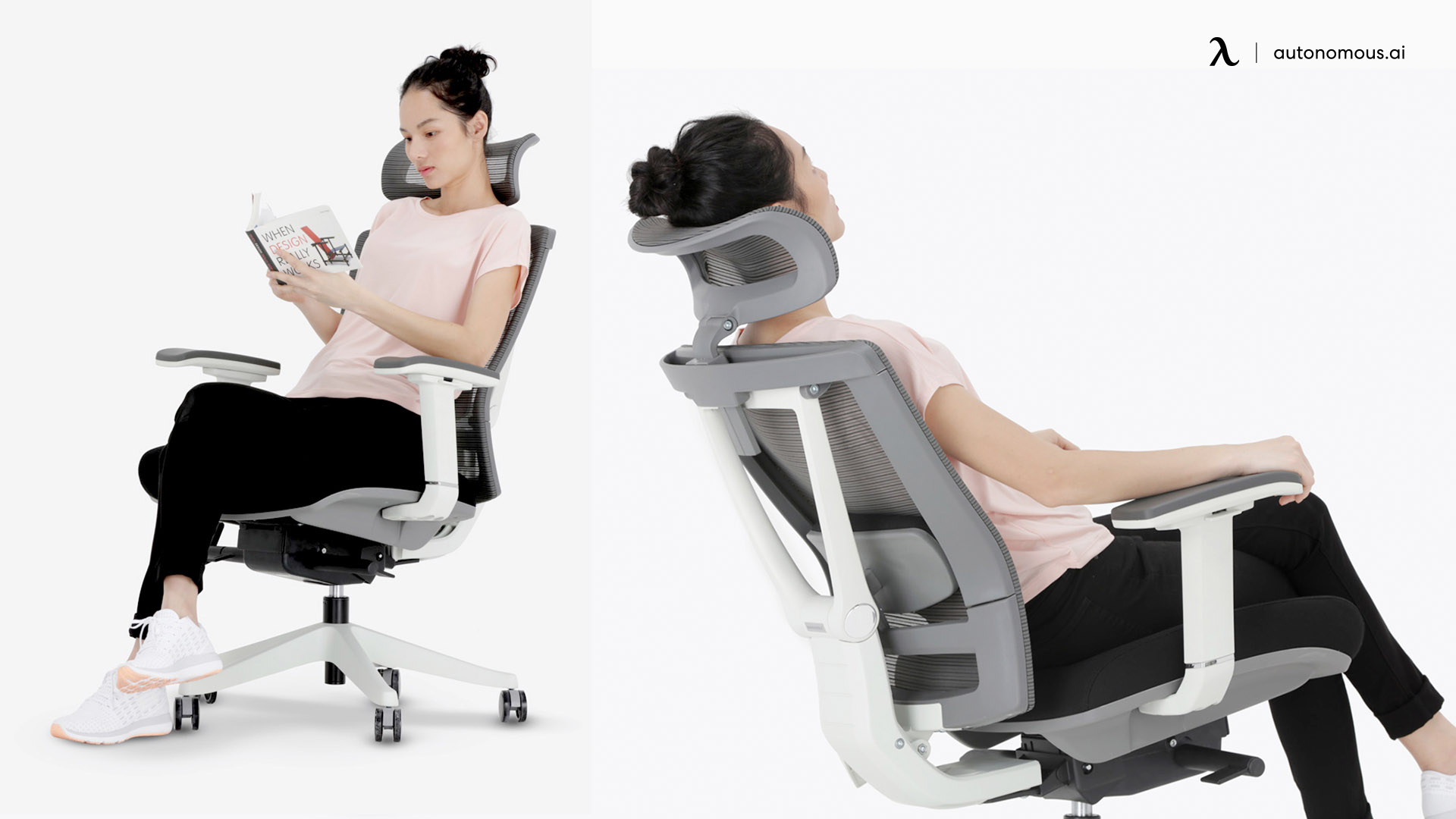 Office chairs with high backs are particularly intended for taller individuals. It has quite different dimensions of desk chairs with a higher back. Staying seated for long amounts of time on an office chair with no adequate neck and shoulder support may be quite painful, so choose a chair that fits the particular body type you have.
The high back office chairs have all been ergonomically engineered to provide you with the comfort you require during the entire day.
Office chairs with high backs are available in a wide range of styles, colors, and functions, making it simple to choose the ideal office chair to suit you.
The Bottom Line
Selecting an ideal office chair may appear to be a straightforward process, but when you think about it, many considerations come into the equation and may have a significant impact on your selection. Selecting a decent office chair entails more than simply selecting one that will look great next to your desk. It all comes down to getting a chair with a decent design and good features. Buy an ergonomic chair today.
Get exclusive rewards
for your first Autonomous blog subscription.

WRITTEN BYAutonomous
We build office products to help you work smarter.
Coming at You Live from Autonomous' Social Media!
Please fill the information below.
Thank you!