Smart Products
Ultimate Fuzzy Chair Buying Guide: Comfort and Style Combined

Lily Parker
|
Sep 23, 2023
647 Views
If you are looking for a unique look that will make your office stand out, perhaps going for a fuzzy chair will do the trick. This is certainly not the kind of décor you would come across in many offices, and the unique texture will help your office look comfortable and cozy. 
Also known as a faux fur chair, it is a great alternative for those looking for something a bit different from the normal ergonomic chair designs found in most furniture stores these days. There is a wide range of colors and textures to choose from, so finding one that matches your room will be easy. 
If you have never heard about fuzzy chairs before, and are wondering how you can include one in your office, this buying guide from Autonomous can help you. With just one or two fuzzy chairs, you can enhance the comfort and style of any room. 
What Is the Appeal of Fuzzy Chairs?
Imagine spending a cold Sunday curled up by the fire in your fuzzy egg chair. These kinds of experiences are what fuzzy chairs are all about. Unlike many ergonomic office chair designs that focus on posture and lumbar support, if you are going to buy a fuzzy bean bag chair, the most important thing on your mind is comfort. 
To add to the appeal of fuzzy chairs, is the usually comfortable-looking texture that the faux fur provides. This helps soften any room and make it look warm and cozy. Fuzzy chairs are also a unique type of furniture that seems to blend well with almost any type of décor. They have a kind of rustic appeal that is quite trendy these days.
The Ultimate Fuzzy Chair Buying Guide
When buying your fuzzy chair, there are a few things that you need to consider to make sure that you buy the right chair for your needs. Consider the following eight factors to help you choose the best fuzzy chair option: 
1. Understanding Fuzzy Chair Materials
Before you choose a faux fur chair for your home, you need to carefully consider the type of material it is made of. This will determine whether it is suitable for your needs, especially in situations where you have kids and pets around, meaning you need easy-to-clean material. 
In most cases, fuzzy chairs are made using faux fur, which is usually a blend of acrylic and polyester fibers. If you want high-quality material with antibacterial properties, go for 100% polyester.
2. Identifying the Right Size and Shape
Your fuzzy desk chair needs to be the right size for your room. What you do not want is a situation where your chair will be so big that it dominates the entire room, or so small that you will hardly notice it in the corner, which will mean you lose out on the soft and cozy appeal it can give your room. 
3. Evaluating Comfort and Support
One of the main reasons you would go for a fuzzy bean bag chair rather than an office or computer chair is that you want to enjoy better comfort. As such, you need to make sure that the design, size, features, structure, and material are all made to enhance the comfort and support that the chair can provide.
4. Fuzzy Chair Styles and Design
There is a surprisingly wide range of faux fur chair styles and designs to consider. You can choose a fuzzy egg chair, a fuzzy bean bag chair, a fuzzy armchair, or even a fuzzy ergonomic office chair. The list is endless, so you are spoiled when it comes to styles and designs. 
5. Practical Considerations
As much as you would like to consider a faux fur chair as simply a playful addition to the room, it does have some practical uses that you need to consider. Do you want a fuzzy armchair to place next to the fireplace, or a faux fur floor reading chair? This is the kind of question you will have to ask yourself before buying a fuzzy chair. 
6. Budget for Your Fuzzy Chair
Depending on the type of material, and its design, a fuzzy desk chair can be cheap or very expensive. If you are working on a tight budget and have many other things you still need to buy for your office, this is something you should consider carefully.
7. Customer Reviews
Buying a fuzzy egg chair for your living room can be a bit confusing if you have never bought this kind of furniture before. Choosing the right kind of material, for example, can be quite difficult if you do not know what to expect from your chair. 
In such cases, it is always a good idea to rely on other customers who have used these chairs before, and can share their opinions with you. There are many online review platforms, such as Yelp or the Better Business Bureau, where you can get useful feedback to guide you in your selection process. 
8. Room Décor
Finally, your fuzzy chair has to blend well with the type of room you want to place it in. This means if you are trying to create an aesthetic gaming setup, a fuzzy bean bag chair could be the perfect choice because it is meant for relaxing rather than ergonomic support. The same applies to a living room setup, where you might want a fuzzy armchair to place next to your couch.
The Five Best Fuzzy Chair Options in 2023
With so many faux fur chair designs, colors, materials, and textures available, choosing the right one for your home or office can be a daunting task. However, to help you get started, here are five great options to consider: 
1. Modrest Altura Modern Faux Fur Lounge Chair
Fuzzy chairs usually go very well with a girly desk setup because of the soft textures and cozy feel of the design. This is certainly true with the Modrest Altura, a beautiful, modern faux fur lounge chair from Vig Furniture Inc.
Designed for any modern lounge, the barrel-back style of the Modrest Altura is perfect if you are going for a rustic look. The shape of the chair will envelope you as you sit, which is very inviting if you enjoy curling up in an armchair with your favorite book.
This chair is covered in 100% fuzzy polyester, which is comfortable and has antibacterial properties. To add a bit of glamor to your room, the Modrest Altura has a beautiful set of golden legs that will blend in with your rustic décor.
Although some assembly is required, once you have completed the easy setup process, you will love how this magnificent chair sits in a quiet corner of the room, ready for you to enjoy with a warm cup of coffee and a good book.
2. Soho Shaggy Faux Fur Accent Chair
One of the defining features of a fuzzy chair is that it is the type of furniture you buy to add a light touch to a room full of serious-looking items. The Soho Shaggy Faux Fur Accent Chair from GDFStudio is a perfect example of that. 
The design is so light-hearted that some may even consider it playful. If you need to balance out your office décor to make it look less imposing or intimidating, this gem from GDFStudio can do that for you. 
It has comfortable upholstery sitting on a beautifully designed, robust frame that is guaranteed to last and remain trendy for many years to come. The wood material is birch, so you know you are getting the highest quality furniture when you buy this chair. 
If you are wondering whether you will be able to match it with the rest of your décor, you will be happy to know that the Soho Shaggy Faux Fur Accent Chair comes in a wide range of colors, including white, natural, gray, black, matte black, and taupe.
3. Modrest Findon Glam Grey Faux Fur Accent Chair
Although having a fuzzy desk chair is nothing new, with the right design, color, and choice of material, your fuzzy chair can easily look many years ahead of its time. The Modrest Findon Glam Grey Faux Fur Accent chair from Vig Furniture Inc. has all the qualities needed to remain trendy for many years. 
Just looking at this fuzzy chair will give you the urge to curl up next to a roaring fire on a cold winter night. The design is both exotic and modern, which means you have a lot more freedom regarding the type of room you can put it in. It is also made of robust polyester, so you do not have to worry about it being used in a busy part of the house because the Findon Glam can handle it. 
The chair sits on a set of four sturdy cast iron legs, making it capable of handling any weight you can throw at it. To offset the severity of those iron legs, it has a soft, supportive, and ultra-luxurious foam seat that you will fall in love with.
4. Duhome Tacoma Fuzzy Accent Chair
When a fuzzy chair is white  in color, it is the perfect choice if you are looking for some great white and pink office decor ideas. This type of material goes very well with different shades of pink, as can be seen on the Tacoma Fuzzy Accent Chair from Duhome. 
It was designed to add some fun to your home or office, and it does its job very well. Looking at this small fuzzy chair, you would never imagine how comfortable it is. The simple design hides a wealth of luxurious features that will make this one of your favorite furniture items in your home. 
If you are going for a minimalist look, the design of the chair will blend in perfectly with that. It is also perfectly contoured to provide maximum support to your back, which is great for those who want a fuzzy chair with ergonomic features.
5. Connor Faux Fur Accent Chair by Inspired Home 
Are you struggling to find the perfect chair to go with your girly office decor? Why not try the Connor Faux Fur Accent Chair from Inspired Home? It is pink, with white powder-coated legs, so the color choice should be perfect for your needs. 
The cozy look of its pink faux fur upholstery is also a great addition to any girl's room, especially if you find a retro look appealing. In terms of functionality, you will find that the Connor  Faux Fur Accent is perfect for bedrooms, living rooms, dorms, or even study rooms. It is the kind of chair that will sit quietly in the corner without clashing with the rest of the décor. 
A high-density foam seat gives great comfort to this already awesome chair, further enhancing its charm and appeal. You can give your room a soft touch with this versatile, multifunctional, and beautifully designed faux fur chair from Inspired Home.
You Can DIY Your Own Autonomous Fuzzy Desk Chair Today!
If you want a fuzzy chair but already have a lot of chairs in the room, there is a way around it that will also save you some money. You can try this awesome idea from Autonomous and build your own fuzzy desk chair or fuzzy bean bag chair.
All you will have to do is choose which one of your chairs you want to convert into a fuzzy chair and begin disassembling it. You then staple your fuzzy chair cover over the existing upholstery and reassemble the chair. 
The advantage of such a DIY setup is that you get to enjoy having a fuzzy chair that has all the ergonomic features you want. It is easy to make and will not break the bank. You can visit Autonomous today, and see how you can have the ultimate fuzzy chair you have always wanted.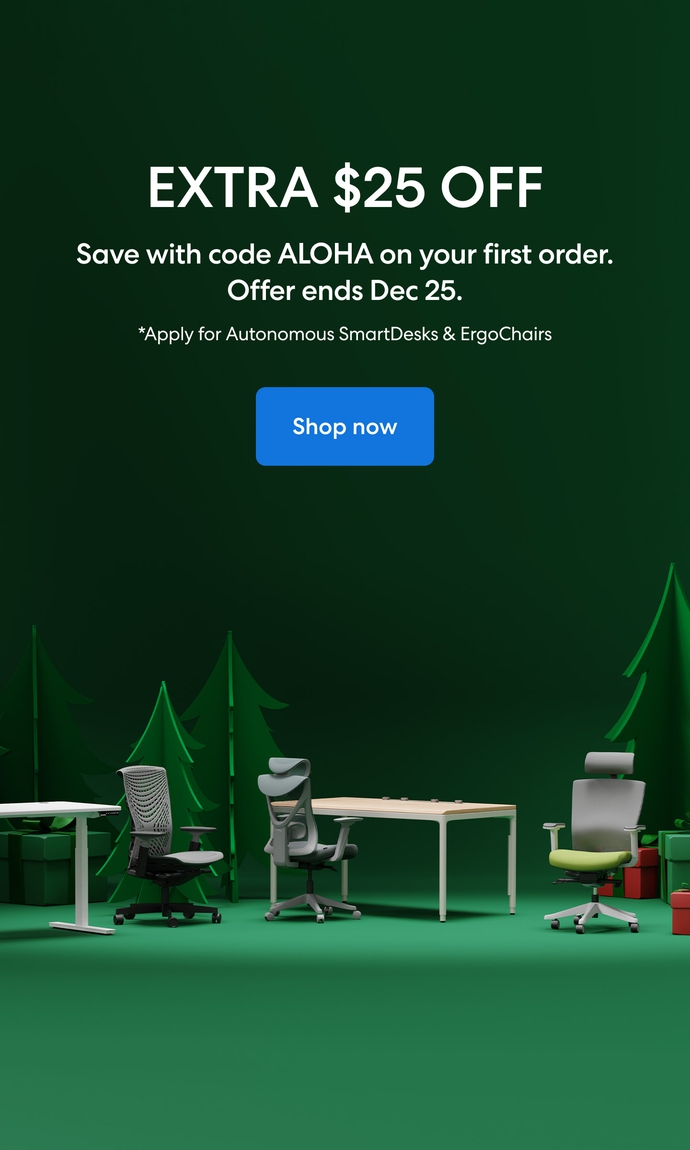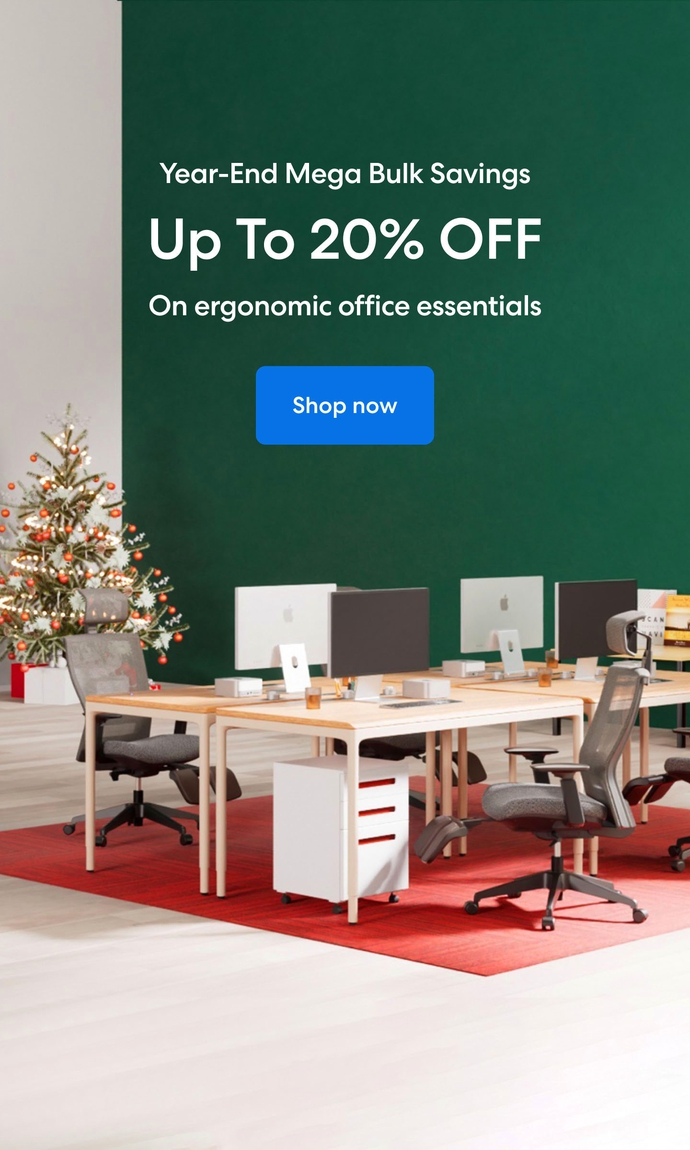 Subcribe newsletter and get $100 OFF.
Receive product updates, special offers, ergo tips, and inspiration form our team.