When you really sit down to think about it, you might be surprised to realize just how much time you spend in your office. Long working hours means that for many people, the office is the place where they spend more time than anywhere else. A bit of great-looking pink office décor will surely go a long way to making you feel good about going to work every day. 
It goes without saying that your office décor is likely to have an effect on how you feel. A depressing and drab room is not a place you would want to be for so many hours each day. Not only will it affect your mood, but research also suggests that your productivity will suffer as well.
This is why many people make the effort to decorate their workspaces to create a more work-friendly and pleasant environment. Step into most offices today, and you are likely to see a few things here and there that have been added to make the place a bit unique and reflective of the people who work there. 
To a large extent, men tend to spend less time focusing on office decorations, and their choices usually favor functionality over anything else. Women, on the other hand, put a lot more effort into sprucing up their work area. Their choice in deco, though still functional, says a lot about the person who works there. 
If you are a girl, and you are considering decorating your modern pink office, then this guide will help you decide which of these great pink office décor ideas is best for you. 
Why Is Decorating Your Office Important?
Decorating your office can take a lot of time, effort, and money if you want to do it properly, so there has to be a very compelling reason why it would be worthwhile to go through that. Considering the number of people who do it every day, it is safe to say there is great importance attached to office decorations, and here are some of those reasons: 
A Great Way to Communicating Values
The design of an office space speaks a lot to the core values of the people who work there. Companies can use the design of the work environment to immediately set the mood and govern the attitude of people who work and conduct meetings there. A choice of happy bright colors is likely to indicate the openness and friendly nature of the people employed there. 
Generates Well Being Among Employees
Research suggests a link between how people feel and their general health and well-being. Employers who wish to be as productive as possible usually go to great lengths to ensure that their employees are happy. Simple things like the design and color of an office can have a profound effect on how workers feel about going to work. 
Impress Clients
Your modern pink office is where you will meet your clients, and where all the important decisions will take place. A lot of huge decisions that affect the company are largely dependent on how negotiations pan out. Impressing your client with the design and decorations of your workspace will benefit you in this regard. It is also a way to build trust and show your authenticity to your clients. 
How Do You Decorate Your Office Space?
The key thing to remember is that your choice of decoration should, above all else, reflect on the kind of person you are. This is why there is no one-size-fits-all method to how you choose to go about the decorations process. 
However, here are a few handy tips on how to decorate your office: 
Choose a color

Design general layout

Select furniture

Add accessories 
Pros and Cons of Office Décor
It's not all roses when it comes to decorating your office because as beneficial and practical as it may seem, there is a downside to it as well. Some of the few pros and cons are: 
Pros 
Creates a good atmosphere at work

Generates happiness in employees

Commutates the values of the company

Impresses clients

Offer a refreshing new look 
Cons 
Can be expensive

Difficult to suit everyone's taste 
Some Great Pink Office Decor Ideas to Inspire You
Now that you have decided to shake things up and give yourself a brand new pink home office by going for a new decoration style, we shall look at some pink office decor ideas that you can use. 
Walls
The walls of your office represent the majority of the landscape in your office and set the theme for the style of the rest of the décor. Care and precision are needed when selecting the color theme for your walls. 
Once you have decided on the tone and mood you want to exhibit in your office, you can go about choosing a specific color. Needless to say, there is a very wide range to choose from but we would recommend a bright and happy color choice for your office. 
If you are interested in opting for one of the many shades of pink, Autonomous has a lovely pink and blue setup that might appeal to you. The lovely blend of colors offers a calm and soothing atmosphere to your work environment. 
Another great option is simply going for a nice blush pink office color for your walls, which would set a lovely backdrop for your office accessories if you fancy a Kawaii aesthetic setup. 
Desk
This is the centerpiece of your pink office decor and the focal point of all your work activities. Ideally, your desk should not completely dominate the room, overshadowing everything around it, but at the same time, it should not disappear into the background anonymously. 
The desk is the first thing your clients will see, and as such going for a lovely modern style like the SmartDesk Core pink top is a great choice. The SmartDesk is not only durable but also loaded with a lot of innovative and functional options. It comes in a variety of colors and users also get to experience its great versatility. 
Conducting your business on the SmartDesk Core pink top is an absolute pleasure due to its various accessories such as an electric dual motor, programmable keyboard, and two-stage steel frame. The desk is also height-adjustable, meaning when sitting becomes uncomfortable due to long hours at work, you have the option to quickly raise it and work while standing. It also comes with a five-year warranty, so you can bet that the quality is guaranteed. 
Chair
Anyone who has ever suffered from back pain will know what a terrible experience it is. Incidentally, one of the leading causes of back pain is long hours spent sitting behind a desk. While the recommendation to prevent back pain is to exercise regularly, sometimes the workload will be such that it gives you no time to leave your chair. 
In such cases, you need to invest in a versatile chair like the ErgoChair Recline from Autonomous for your blush pink office. This state of that art chair will blend in quite well with your pink décor and at the same time give you the great back support you need to make it through those long hours. 
Desktop Computer
No significant amount of work can be done in modern-day business without a reliable computer. Most of the office work being done these days has moved away from the traditional filling system in favor of faster and more convenient digital systems in your pink office decor. 
However, no matter how good your computer is, to make the best of it, you have to set up your work area in the most ergonomically efficient way possible. Autonomous has a great solution to this which is both functional and stylish enough for your pink office decor. 
The pink gaming setup for girls puts everything well within reach of your sitting position and comes loaded with a host of features for your convenience such as a great Razer Blackwidow keyboard, a gaming projector, LED monitor, versatile mouse, and Asus sheath mouse pad. 
With the right blend of style and functionality on your desktop, you will quickly notice a huge boost in productivity in your blush pink office. 
Desk Organizer
Now here is one thing every girl must have on their work desk in a pink home office. The Rose Gold Desk Organizer is ultra chic and very convenient and practical for all your needs. There is nothing more off-putting to clients than seeing a cluttered desk in various states of disarray. It suggests that the owner is also disorganized and therefore might not be the best person to do business with. 
The Rose Gold Desk Organizer is made of lightweight but durable stainless steel material finished in a unique and eye-catching rose gold color. The five separate compartments are ideal for storing all your small office accessories and stationery. It is coated with an electroplated finish that is great to the touch and will be the envy of all those who see it. 
To increase stability and protect your desk from scratches, your organizer will sit on four soft foam rubber grips. Say goodbye to clutter once and for all with this great office desk organizer from Autonomous. 
Kawaii Setup
If you are not certain about the overall style and tone you need for your pink office decor then take a look at this sleek and modern Kawaii setup on the Autonomous website. Kawaii is the Japanese idea of cuteness, and after seeing the way the design looks, you will have to agree that it is aptly named. 
Everything, from the writing styles, the mild and gentle color schemes, and the little dolls placed here and there just screams "cute." The incorporation of gothic imagery and pop culture speaks to the diversity and willingness to evolve possessed by Kawaii design. 
Where most Japanese style favors a minimalistic approach, Kawaii is the opposite, with the sheer saturation of colors, design, and accessories being the first thing you notice. For a different and stylish look for your pink home office, the Kawaii setup comes highly recommended. 
Accessories
No office design is complete or truly functional without the right accessories to back it up. The digital age in which we find ourselves means that most of your office gadgets will be electrical gadgets. Autonomous has a wonderful range of office desk accessories to choose from that will add that final touch to your work area. 
One unique accessory that will probably catch your attention is the anti-fatigue mat that is used to gain some relief after hours of sitting behind a desk. The unique curvature of the mat ensures that the user will be standing in the best possible posture for relieving fatigue. 
Another gadget worthy of mentioning is the ErgoTKL Split Mechanical Keyboard by Cloud Nine. This handy device might seem a bit odd at first glance but once you really get down to it, the functionality is amazing. The compact keyboard has 10 keys less than ordinary keyboards, but only after you split it in two will the versatility shine through. With the ability to be adjusted to suit your typing position, no complete pink home office setup is quite complete without it. 
Flowers
Last but not least on our list, flowers are a great way to boost the natural ambiance of any room. Autonomous has you covered, with all the best office-friendly flowers available. From good luck flowers to snake plants and peace lilies, they have them all. Nothing beats the infusion of life and aromatherapy that a great flower choice brings, and for the best in office flowers, come to Autonomous today. 
Conclusion
Your office does not have to be a dull and dreary place, especially with all these wonderful innovations from Autonomous. The pink office ideas mentioned in this guide are just a taste of all the different things you can do to make your office feel more like home. Come to Autonomous today and unlock the key to make going to work an absolute pleasure.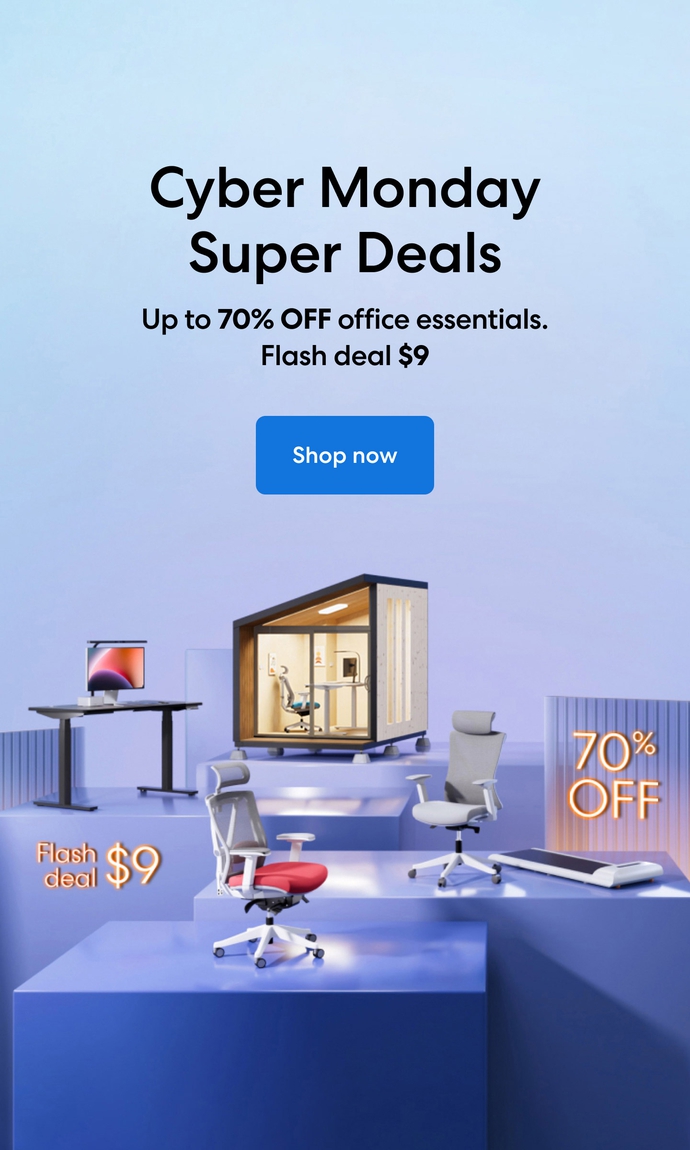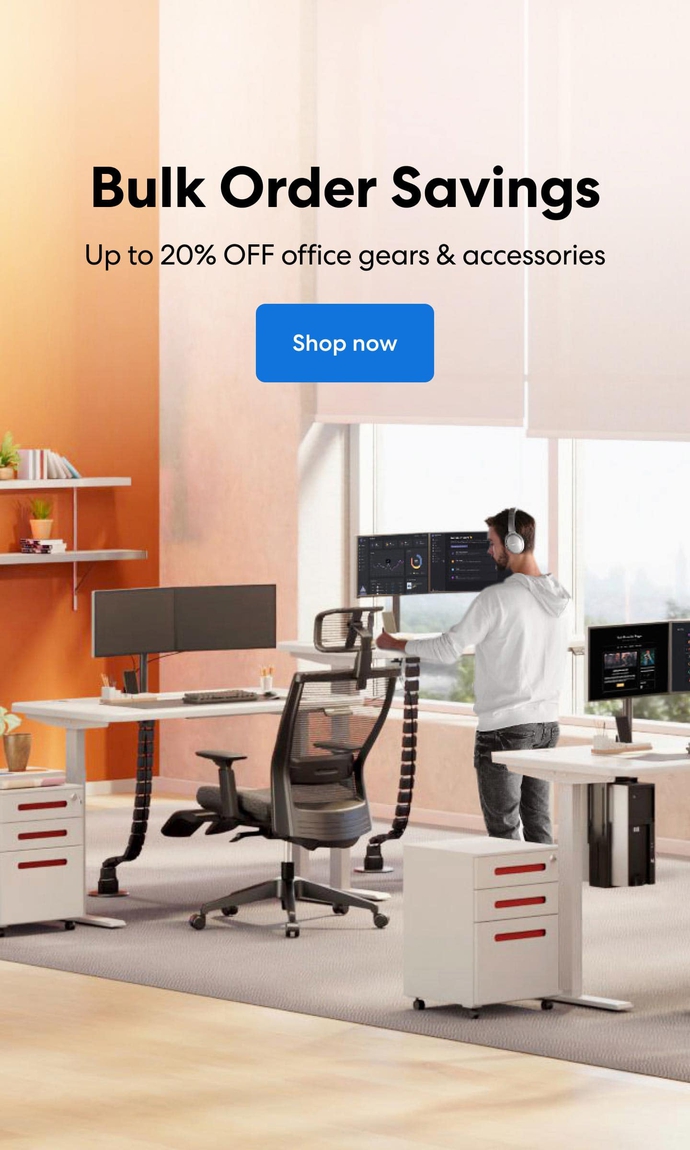 Subcribe newsletter and get $100 OFF.
Receive product updates, special offers, ergo tips, and inspiration form our team.