Smart Products
What Office Chair Neck Support Attachment You Should Have

Autonomous
|
Apr 28, 2022
6,414 Views
Millions of office workers complain about neck cramps and back pain each time they get up from their work chairs. While most think that physical pain while working should be there to keep you active and on your toes, it is very harmful in the long run. Modern research presents the idea that an ideal workplace has the best and most comfortable office furniture.
This includes a comfortable chair, an ergonomic chair, and many office accessories that make working a breeze. Though a computer ergonomic chair is everything you need to eliminate those muscle pains, some amazing chairs lack good reliable neck support. This calls for an office chair neck support attachment because the best office chair for neck pain will help you get rid of neck cramps and improve your productivity otherwise.
And in cases where your office chair does not have a built-in headrest, you can opt for an upper back and neck support for the office chair, which can be attached and removed as you pleased.
There are many benefits of buying an ergonomic office chair neck support: hard neck support or an office chair neck support pillow that cushions softly against your neck. This article will cover all you need to know about an office chair neck support attachment and its benefits.
Benefits of Office Chair Neck Support Attachment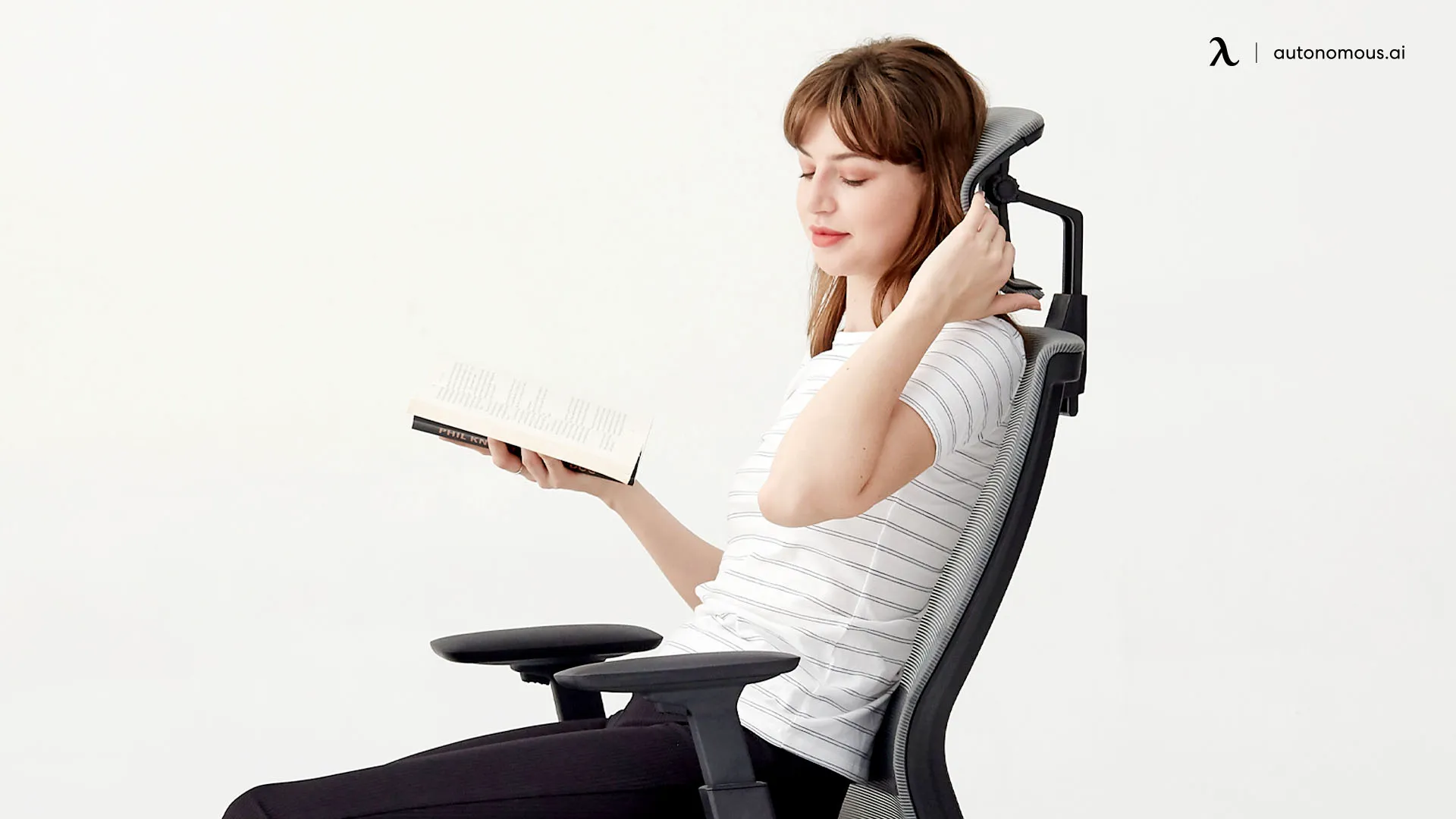 Someone who sits and spends a lot of time in front of the screen might find themselves rotating the neck various times a day to get rid of that uneasy feeling. Office chairs are meant to be comfortable so the employee can focus on work rather than the sharp pinging back at the back or any body part. A reasonable and essential part of an office chair is the neck rest.
The best office chair with a headrest or an office chair headrest add-on can easily shift your posture from dull to active and make work hours a breeze. It can leave you uplifted rather than drained at the end of the day because your energy is not wasted in combating the various musculoskeletal injuries your body is going through. Here are some benefits of using an office chair with a headrest attachment.
Relieves Pain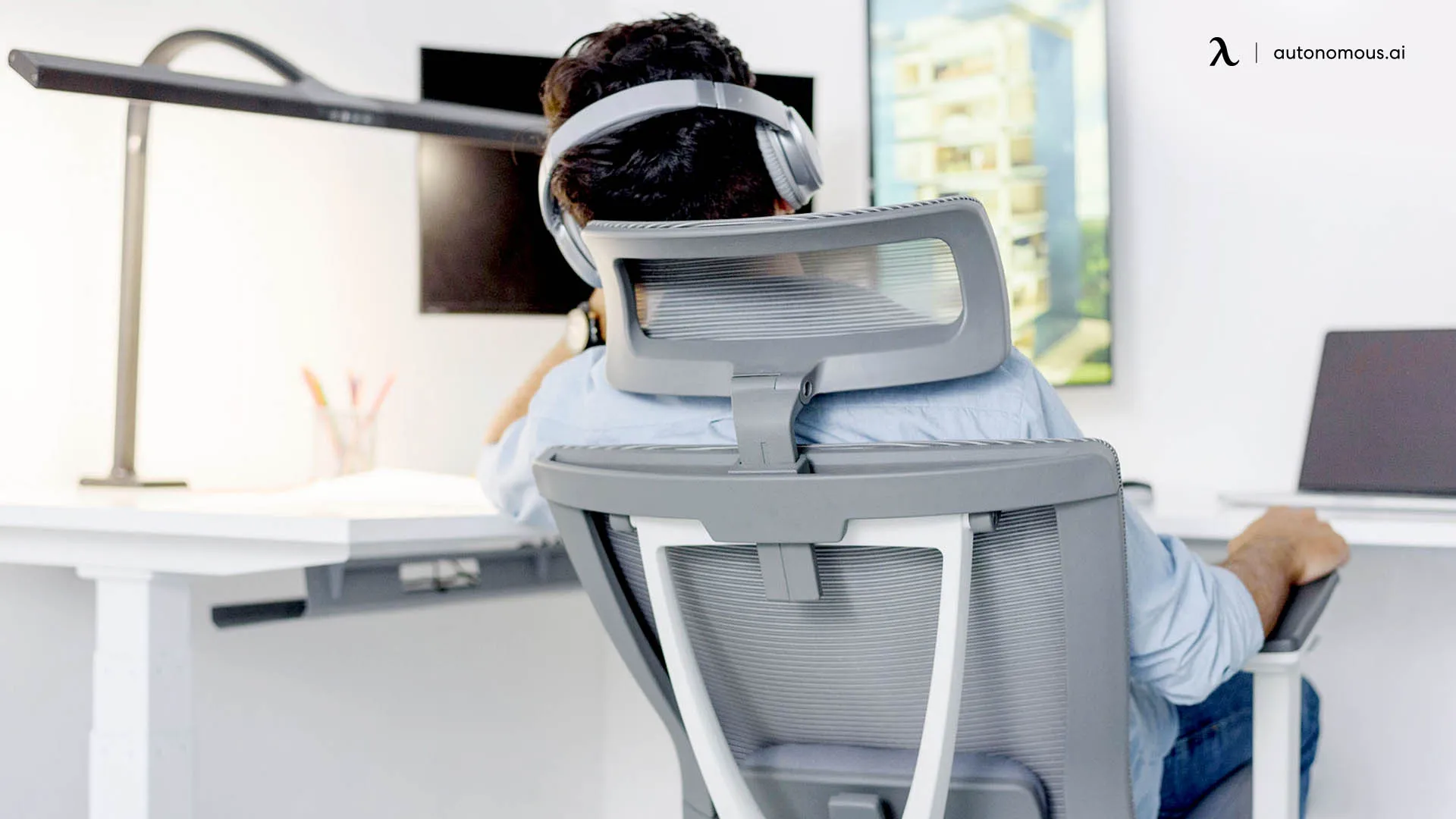 You can change desk-side comfort with an excellent ergonomic chair. You may often avoid irritating neck, shoulder, and other body issues by choosing a chair with an adjustable backrest and headrest. With an adjustable headrest you can use it to adjust to your body type and shape.
Rest While Reclining
You will often realize that all high-quality reclining ergonomic chairs come with a built-in headrest because there is no point in resting when your head or neck isn't at ease. A headrest attachment for an office chair can greatly aid in relaxing amidst a tough day. You can tilt your chair to the back, rest your head peacefully, and even sneak in a few minutes of a nap.
Improves Posture
Ergonomic chairs increase posture, which is one of the main reasons they can help with pain alleviation. Ergonomic seating improves good posture, providing optimal comfort rather than forcing you to lean forward, scrunch your shoulders, and strain portions of your back.
Suitable for Diverse People
Some people in an office space are tall, while some are short. Shorter chairs don't support tall people, and their backs end up all strained and stressed. An office chair neck support attachment can aid in making a shorter chair taller and suitable for tall people. They can get support for their heads and necks, and when a shorter person wants to use the chair, they can easily remove the attachable head support.
Ideal for Sensitive Crowd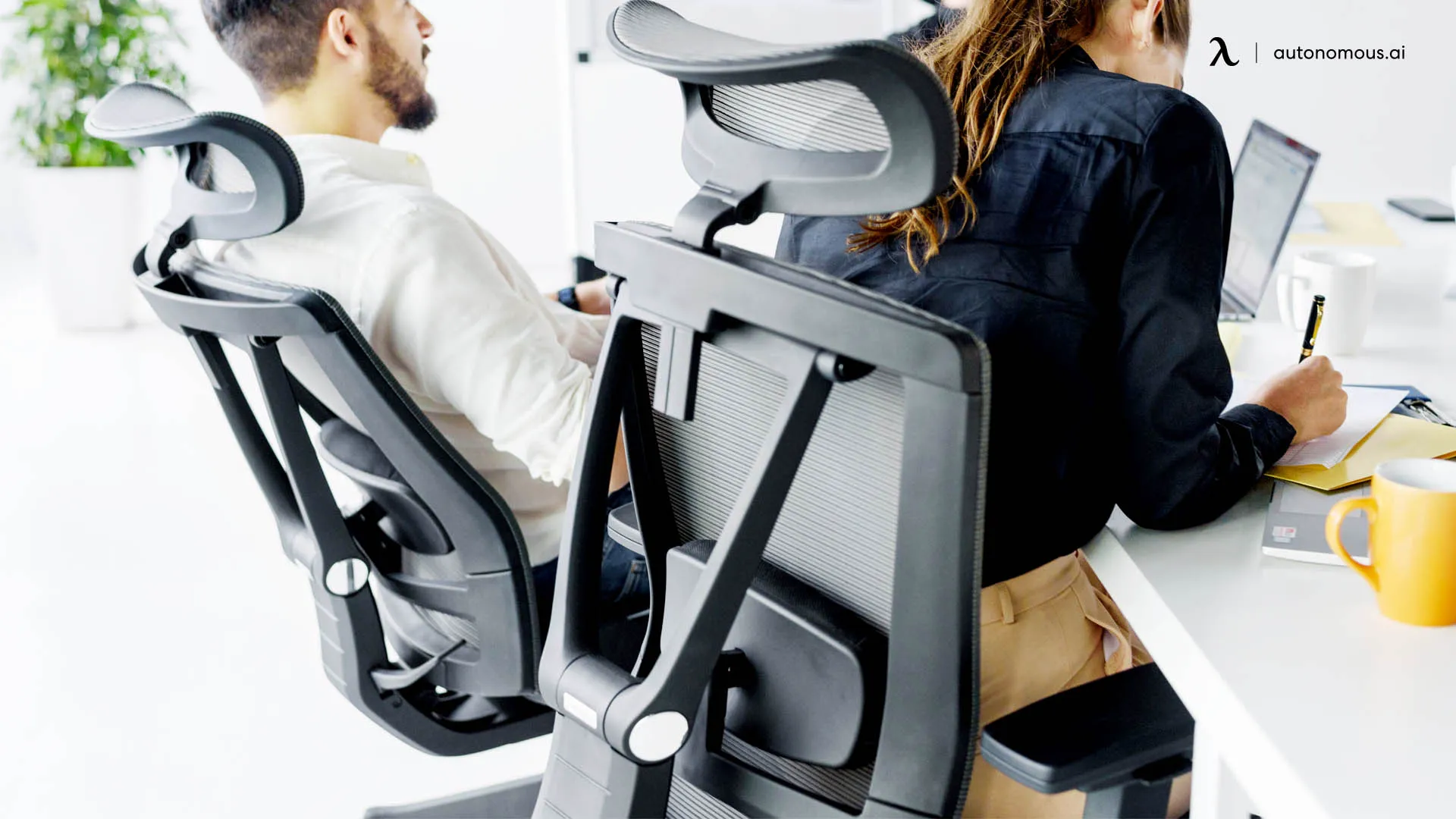 A chair with a headrest is not only desirable; it is required. It is vital for workers with chronic musculoskeletal dysfunction or injury to be able to operate while reclining. These people benefit from an ergonomic chair with a headrest in the office.
How to Choose the Best Neck Support Attachment
Whether built-in or attachable, high-quality neck support can help you fight off back pain and relieve your neck from constant cramps, neck support plays a vital role in keeping the neck and head well supported, but it also prevents any emerging pains that might travel down to the spine and give rise to long-living back issues. Here are some tips that will help you choose the best neck support attachment for your office chair.
A Slight Tilt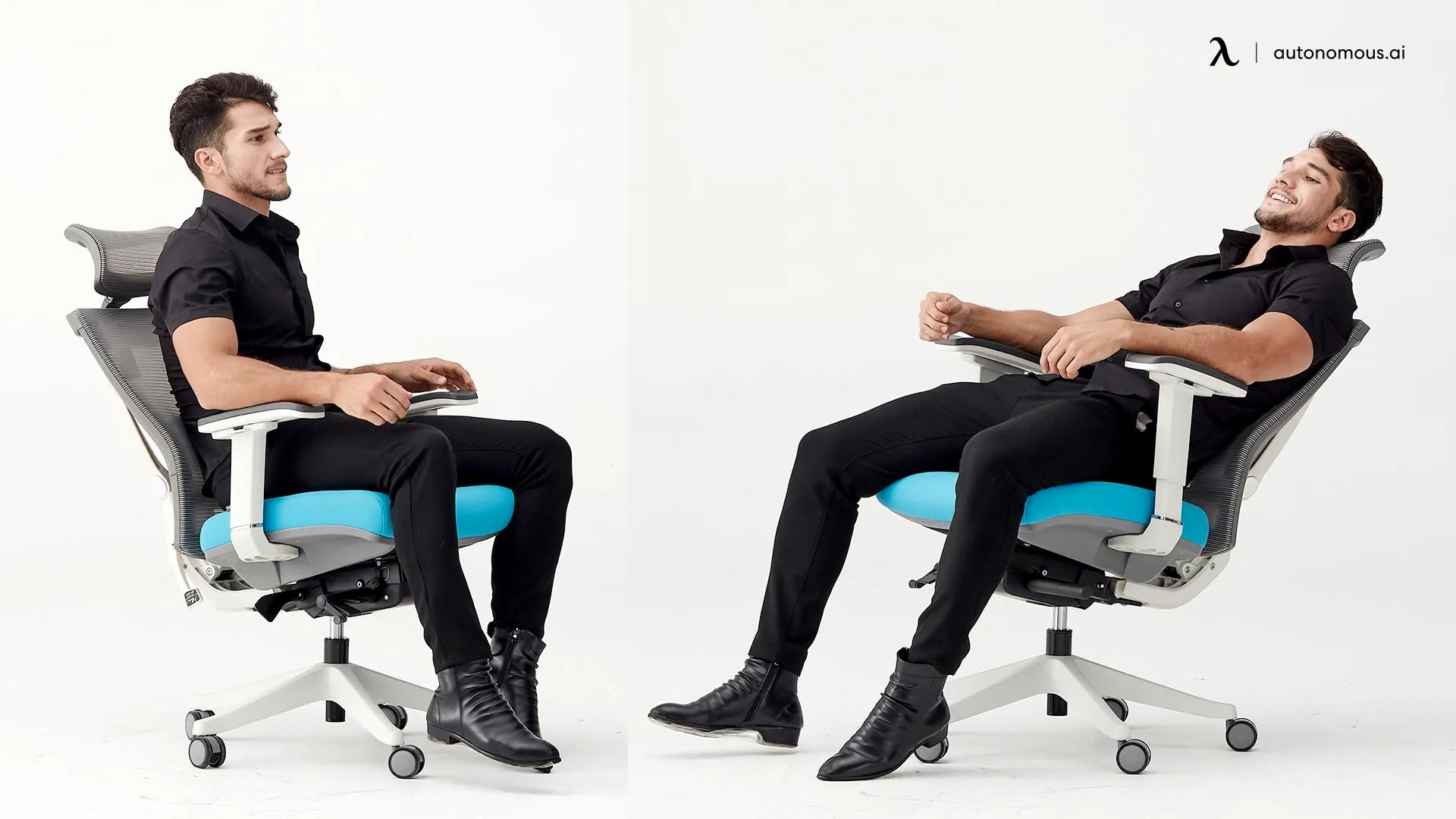 We all have distinct preferences, just as some individuals prefer their automobile seat to be inclined backward and others drive straight-backed like a soldier. According to research, a 15-degree tilt is a perfect amount for reducing the pressure on the spine caused by extended sitting.
Memory Foam
If you opt for a neck support pillow for an office chair, there is no better choice than a memory foam neck pillow. A memory foam adjustable headrest is very useful since it may provide therapeutic support and comfort. The elasticity of memory foam guarantees continual comfort and pain alleviation for your neck. Some pillows have elastic straps that make it easy to attach them to your chair.
Adjustability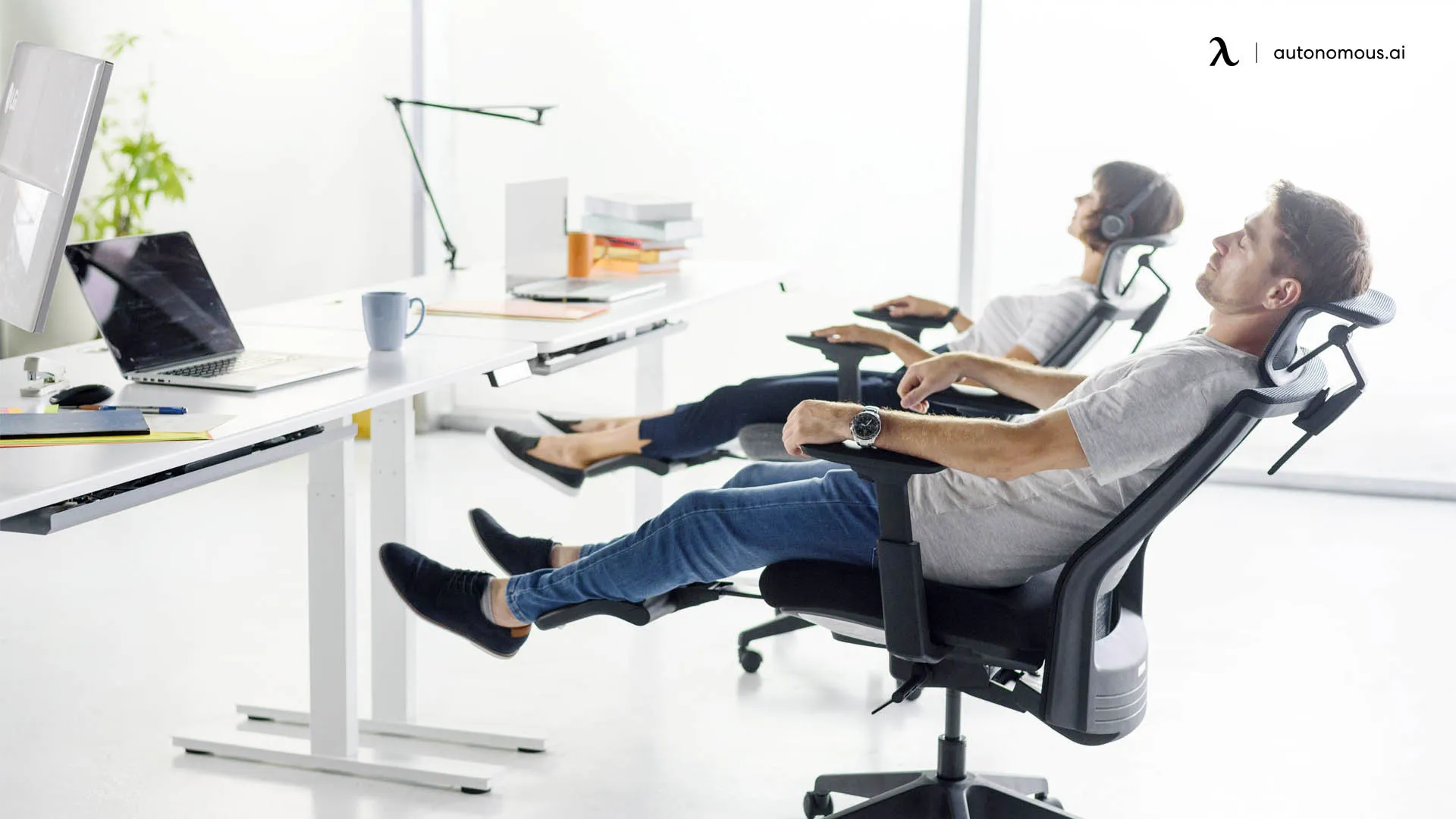 Even if your entire chair is ergonomic, the absence of an adjustable armrest can equally despair you as much as an improper or non-ergonomic office chair. Look for a headrest attachment with adjustability in height, angle, and tilt. This also allows the same neck rest attachment for several people.
Frequently Asked Questions
How to Sit in an Office Chair to Avoid Neck Pain?
Adjust your chair's height so that your feet are flat on the floor or a footrest, and your thighs are parallel to the ground. Armrests should be adjusted such that your arms are gently resting on them and your shoulders are relaxed.
How to Attach Headrest to an Office Chair?
Detachable headrests come with clamps that can be mounted and secured on the back of the chair. You can also adjust the headrest height with a lever, and the headrest attachment can also rotate.
Video ads for product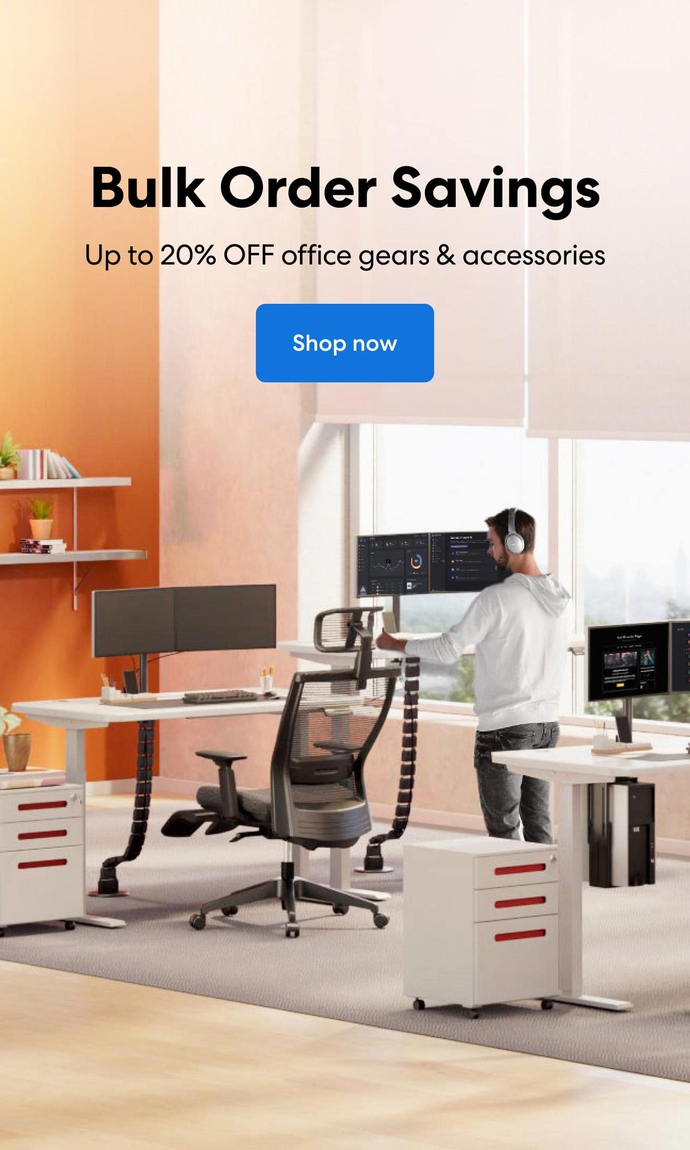 Subcribe newsletter and get $100 OFF.
Receive product updates, special offers, ergo tips, and inspiration form our team.