Getting the correct desk chair for you isn't easy, but we have more than enough resources to assist you in your search, including our detailed guide to the best office chairs, and also some pointers on preventing the most common errors made when purchasing a chair. 
However, once you've found one, you could want to add some office chair accessories to enhance the office chair in consideration - or possibly its problematic aspects. Alternatively, if you have an old chair that could use a little sprucing up, some of these computer chair accessories could come in handy. 
Stretching and taking proper pauses can help to avoid some of this tension, but these won't be enough to completely remove it. If you spend a lot of time at a desk, you should think about how ergonomically designed your workspace is. An ergonomically suitable office contributes significantly to increased comfort – and performance. 
Ergonomic Office Chair
Office chairs that are ergonomically designed are built with the consumer in mind and are intended to facilitate the lumbar spine. The appearance of a curved and customizable backrest that maintains and supports the natural 'S' shape curved spine, offering enough support where needed, achieves this. 
In any professional setting, an ergonomic office chair that changes to the customer's height, weight, and activities is necessary for health and productivity. To improve your abdominal and back muscles while working, alternate between your office chair and an exercise ball. 
The ErgoChair is an ergonomic workplace chair designed to keep you healthy all day long. These crucial qualities ensure that you work comfortably and productively, positively impacting everything from your posture to your spinal alignment for reduced back discomfort to your blood flow, which ensures that vital nutrients reach every area of your body, including your brain. 
Buy an ergonomic chair to reduce back discomfort and poor sitting posture. Let's find out some ideas for office chair accessories and chair desk attachments below!
Why Should You Use an Office Chair with a Headrest?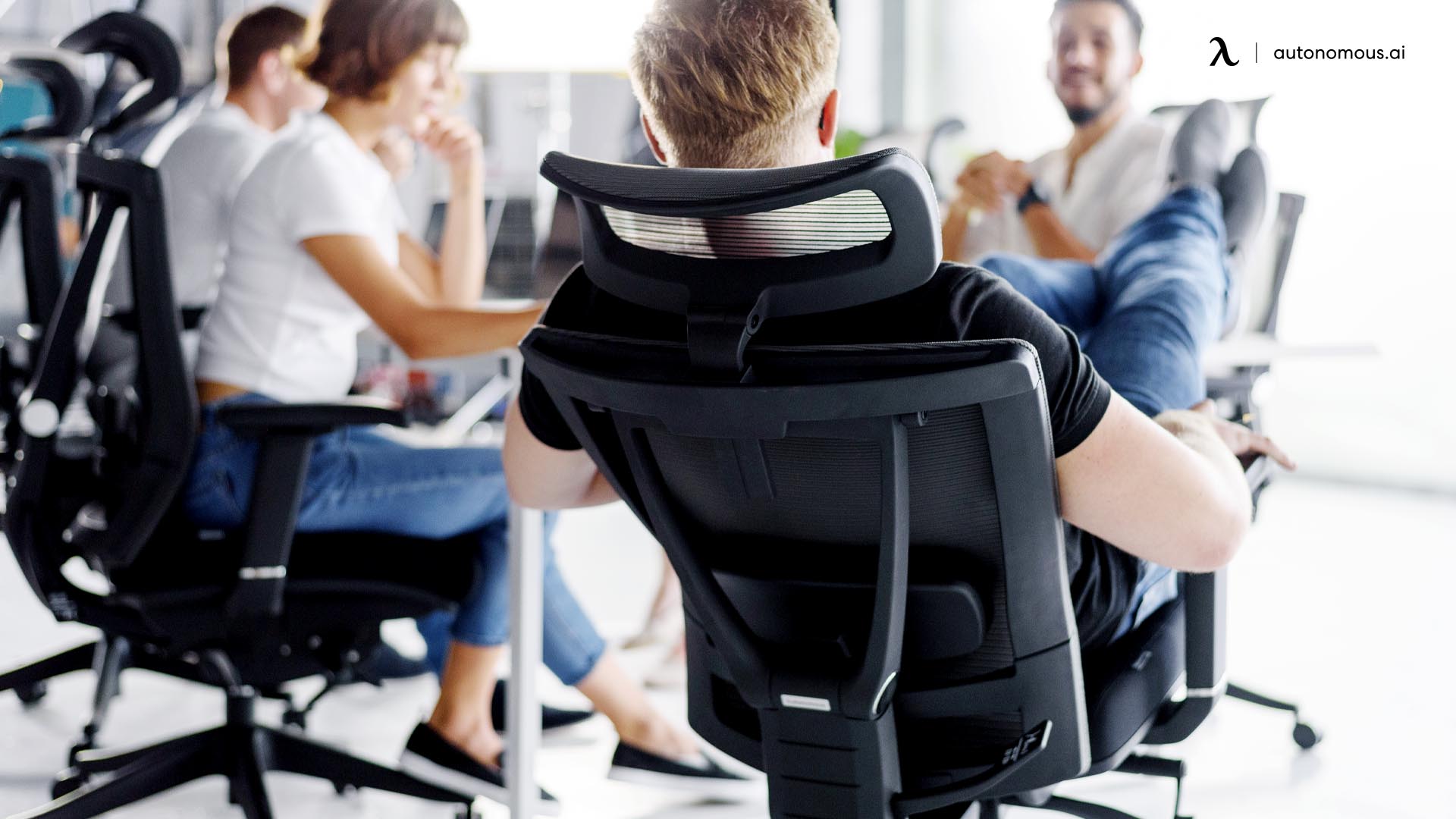 One of the greatest methods to stay comfy the whole day is to find the best office chair with neck support. It also aids in the prevention of neck and back issues that may develop at an older age. You can acquire neck difficulties if you do not work in a chair that offers adequate ergonomic placement. 
Essential Office Chair Accessories For Your Workplace
1. Armrest Pads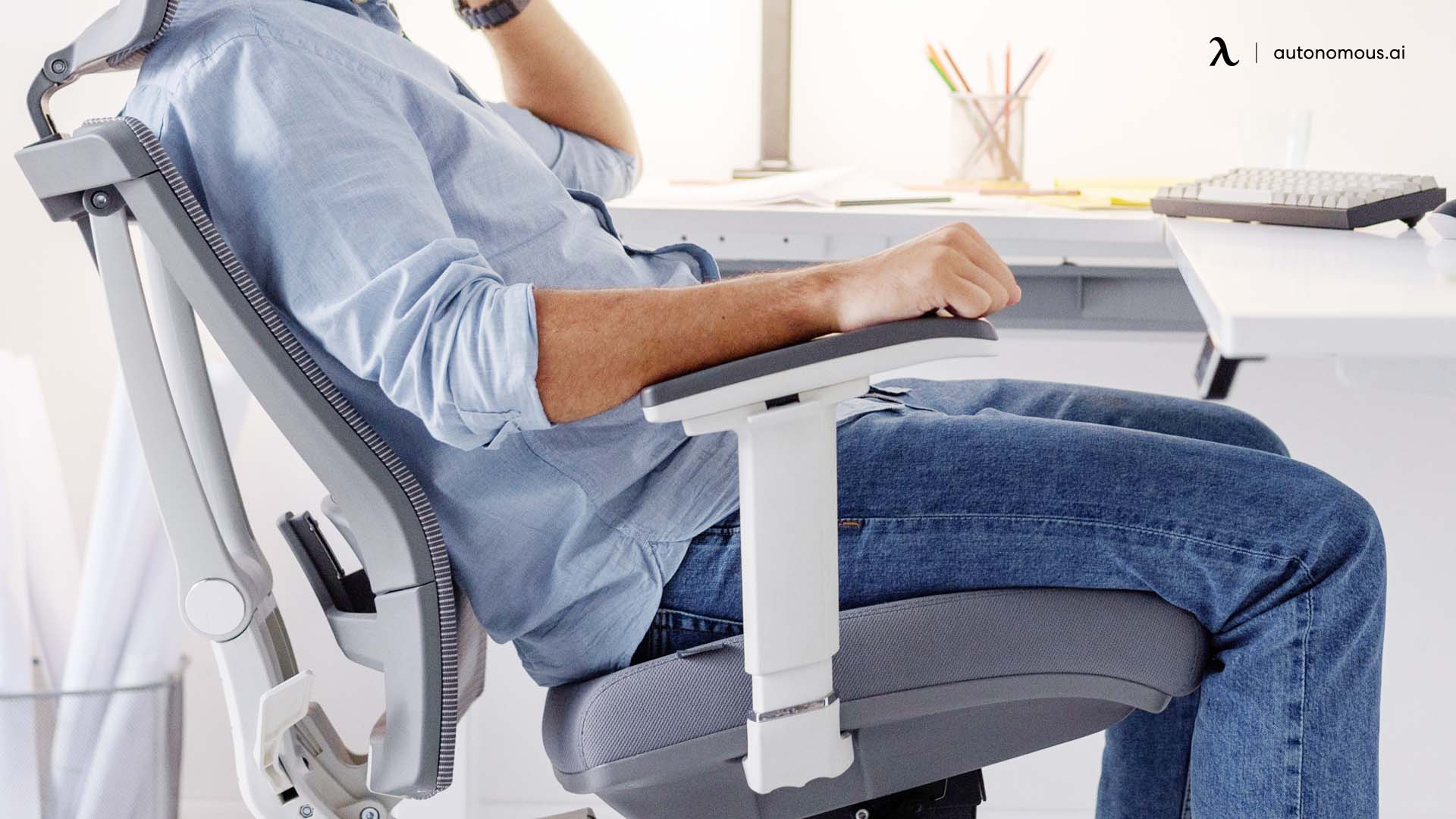 If your office chair includes armrests, one of important office chair accessories, you may find them to be stiff and unpleasant, making them uncomfortable to use for lengthy periods of time. To address this, armrest cushions that connect to and lay on top of the regular armrests could be purchased to pamper your lower arms. 
This ergonomic accessory for chair is frequently constructed of memory foam, which adds an extra layer of luxury to your armrests. One thing to keep in mind is the height of the cushions - ensure they aren't too thick or your arms can be in an uncomfortable ergonomic position. (Of course, you may be able to compensate by adjusting the height of your chair's armrests) 
Though many different types of office chair attachments can be bought, the most popular are office chairs with adjustable armrests. However, these chairs are identical to normal office chairs except that they have an armrest that prevents your hand from becoming strained. 
2. Footrest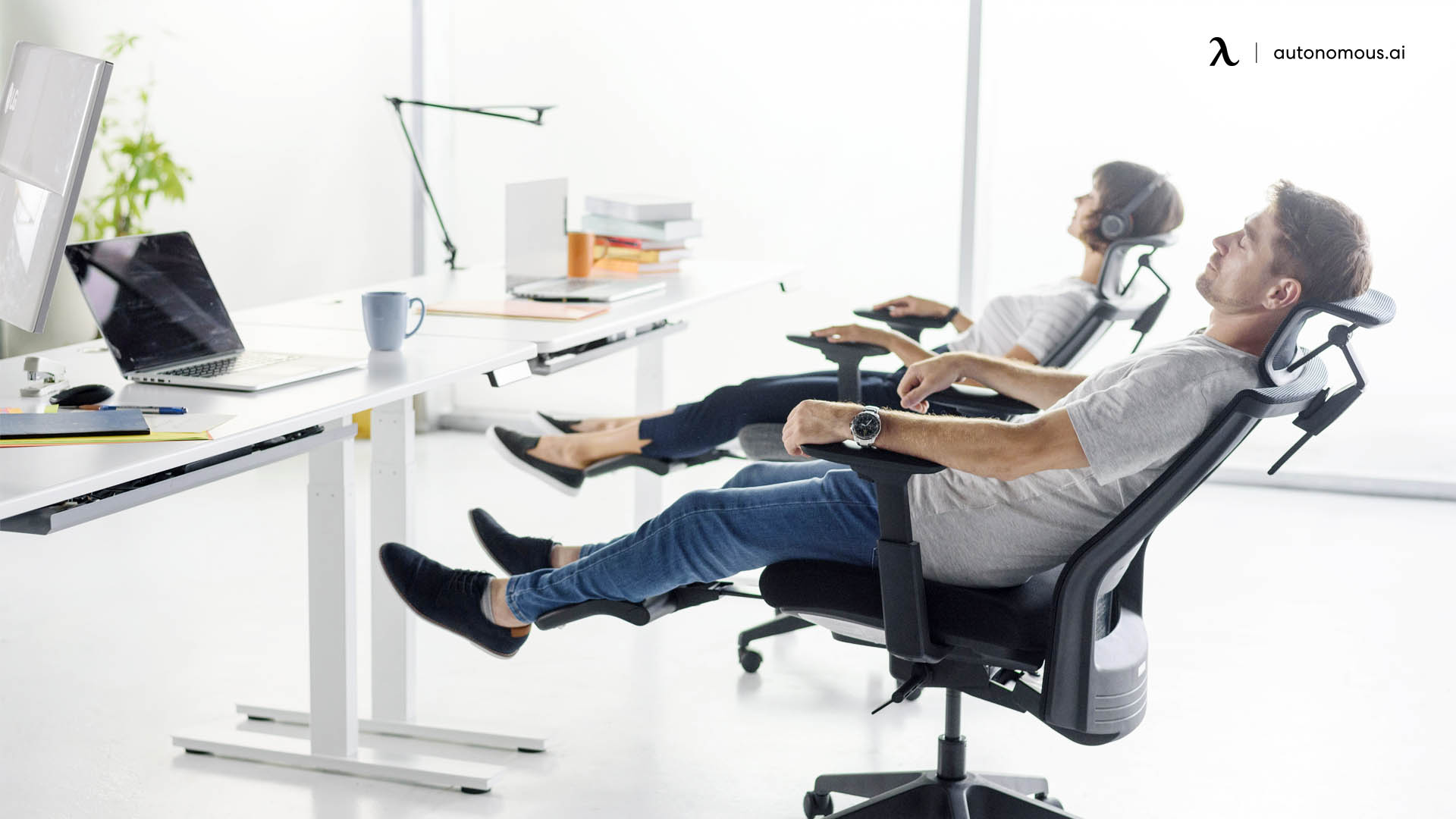 Your toes should be flat on the ground when you sit in your office chair — if they aren't, that's poor ergonomic news (you may discover that the edge of your chair is hurting the back of your legs, possibly obstructing your circulation. 
This is, basically, a little pedestal for your feet to lie on, and a decent one should adjust so you can ensure it's the proper level for your feet to be exactly flat. When sitting in an office, raising your feet is helpful for lumbar back support. Move from a traditional footrest to a foot device that elevates and lowers the feet to aid circulation. While almost anything may be used as a footrest, make investments in one designed specifically for the comfort of desk-sitting professionals. There are various desk chairs with footrests available on the market. 
3. Lumbar support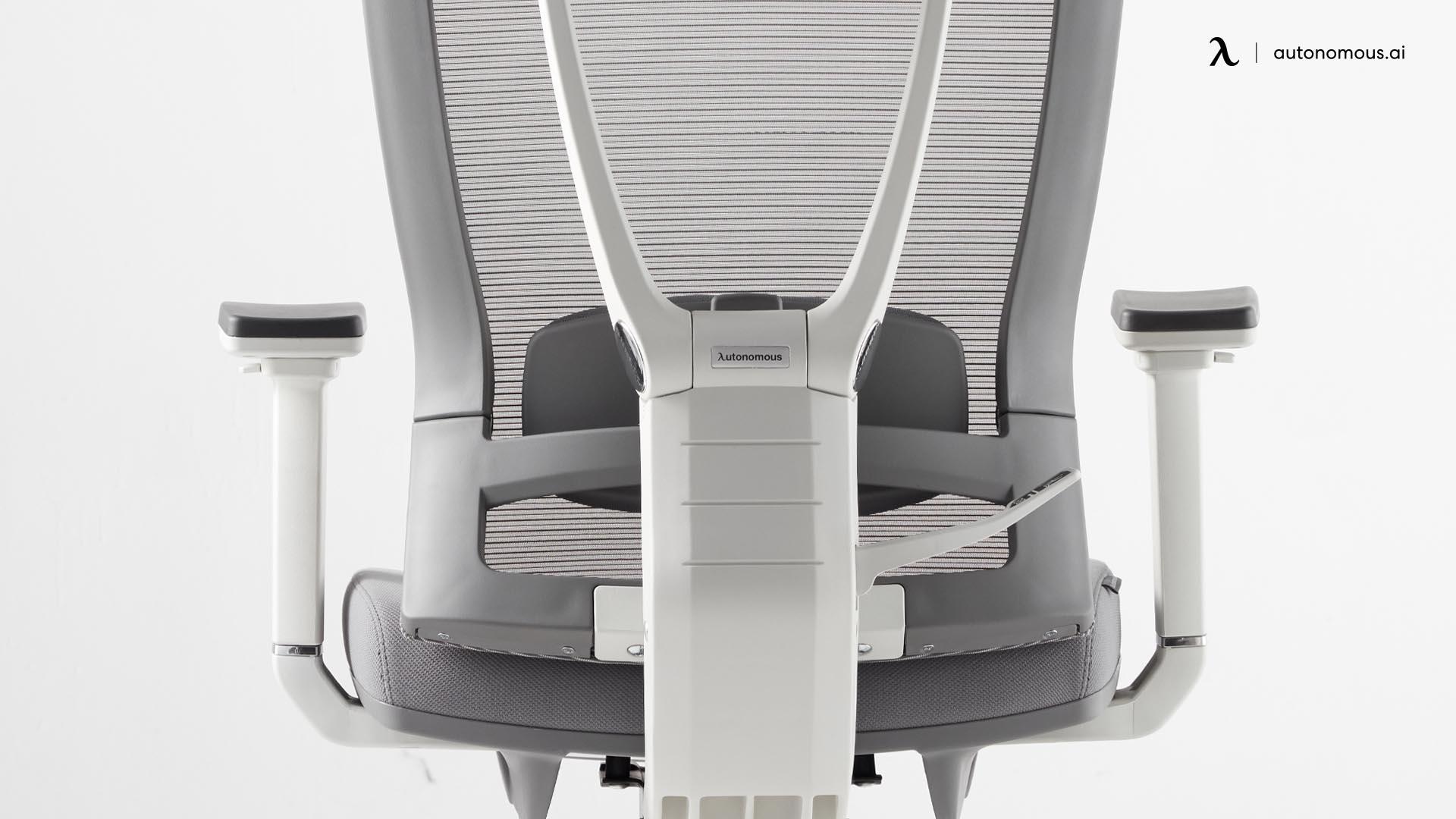 The importance of spinal support in an ergonomic office chair cannot be overstated. This is one of the must-have office chair accessories to avoid pain while working. Our spines have a specific inner curve so sitting for extended periods of time can damage our lower back muscles tremendously. Therefore, it is suggested to purchase an ergonomic backrest pillow or simply an ergonomic chair that includes spine modification so that each consumer can find the finest chair with lumbar support for their lower back's inward curvature. 
This chair desk attachment should be 12 to 19 inches broad. If these office chair accessories are not attached to the chair itself, it must be height and inclination adaptable. It must accommodate the usual curvature of the backbone, with particular care dedicated to good back support. If the chair and backrest of the office chair are a single piece, the seat should be movable in frontward and backward directions, with a fastening device to prevent the backrest from moving too far back once the consumer has selected their proper angle. 
4. Chair Mat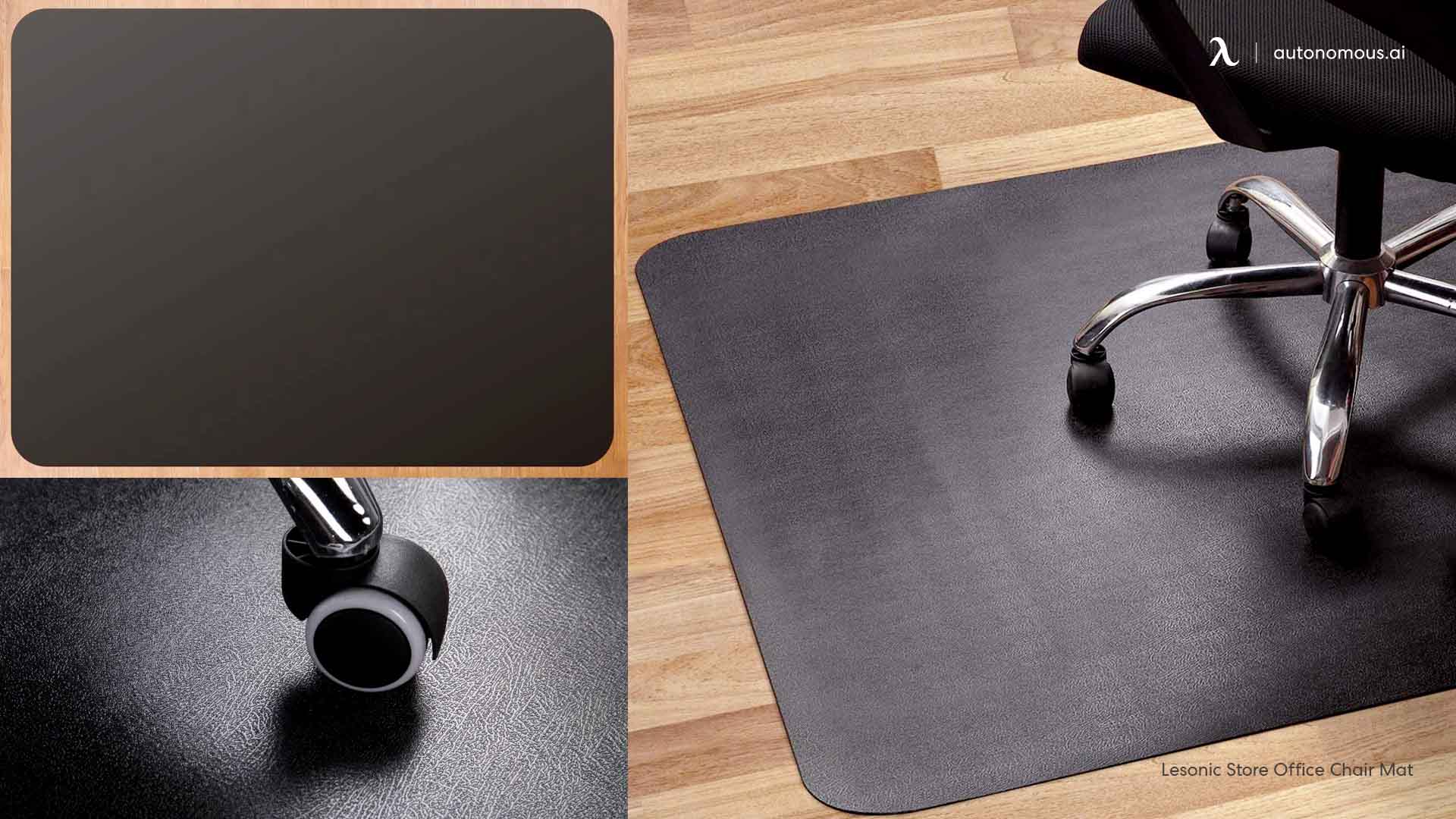 Here is another popular office chair accessory. If you are worried about your chair leaving scratch marks on your floor. An easy alternative is to get a mat that lies on top of the flooring and is not disturbed by the wheels of your chair. Fortunately, clear PVC floor mats that do not stand out aren't incredibly expensive - and less expensive than trying to rebuild your floor coating altogether. 
5. Chair Cover
Here is one of the necessary computer chair accessories you must know. If you want to protect your chair from your toddlers, cats, or dogs, investing in a chair cover can save you a great amount of money. A stretch cover for the chair, which fits over it and provides a level of protection, is an easy way to prevent spending extra cash. It's also a good option if you have a faded or beaten-up office chair because you can simply conceal most of your chair's flaws and make it look fresh and new for a minimal investment. 
If you do decide to get a chair cover, remember that you need to check any sizing instructions thoroughly to ensure the cover fits your chair.
6. Heating Pad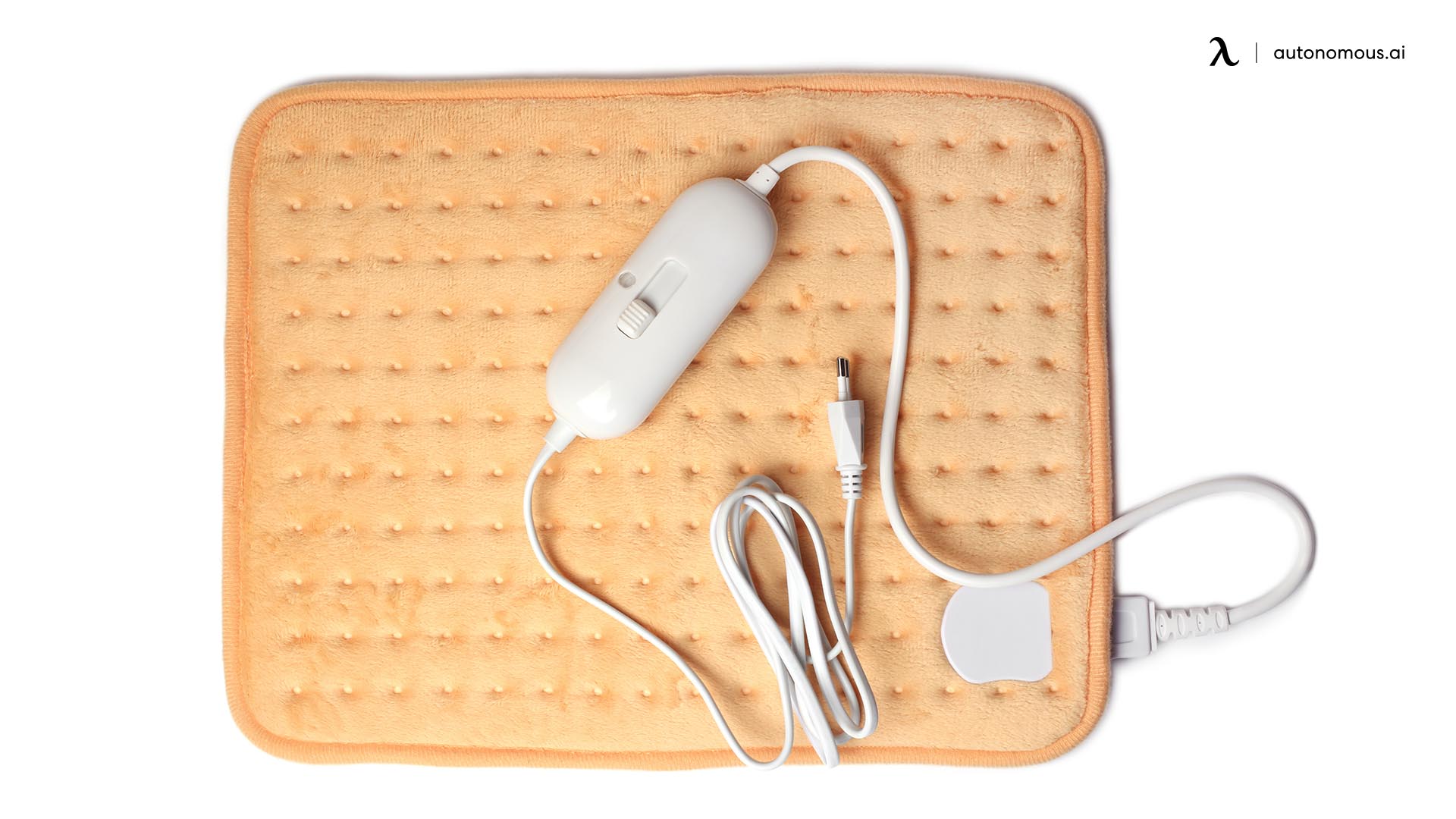 If you are a person that dreads getting out of bed during a cold morning, then you should get a heating pad for your own comfort. This office chair accessory can enable you to get out of bed earlier in the mornings too.  A low complexity pad that rests on top of your seat and is supplied by a USB connection might make your office chair a more appealing idea for sitting in. 
Full seat coverings, which wrap the backrest and also the seat pan to give additional warmth, are also available, however, they may interfere with the ergonomics or enjoyment of your office chair.
7. Cupholder
If you've ever knocked over a drink at your standing desk with that spillage destroying all your documents and electronic devices, this is the office chair accessory for you. 
If your chair has armrests, a chair desk attachment cup holder that hooks to one of the armrests is one option. The holder should protect your drink from spilling, and even if it does, it then falls onto the floor, not on anything valuable on your table (or under it, as some people keep their PC concealed for safety). 
Ergonomic Accessories for Chair in Your Office
1. Ergonomic Seat Cushion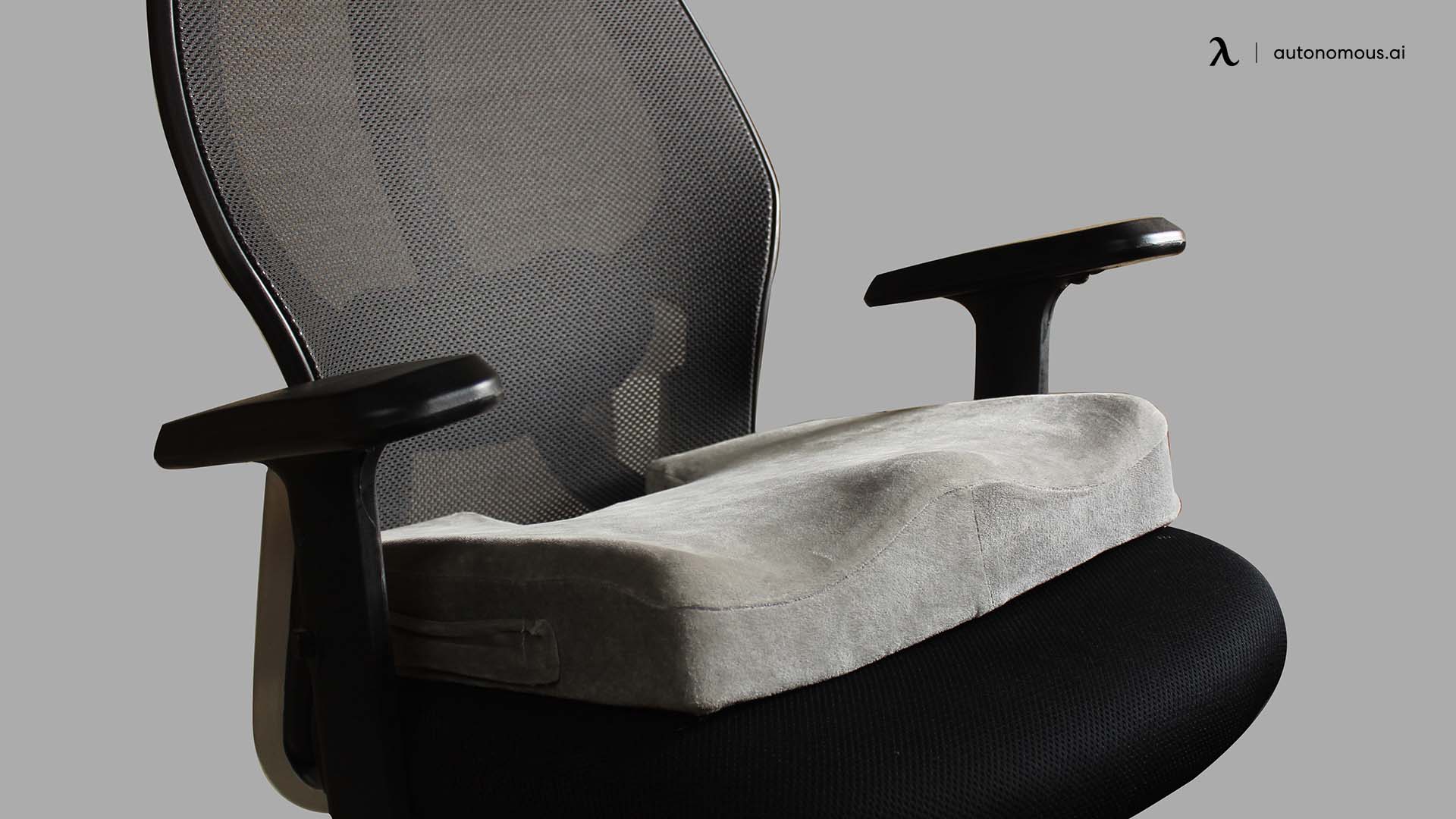 When sitting for lengthy periods, don't forget about the lower region of your spine. The strain on your lower spinal discs and buttocks is relieved by using an ergonomic office chair accessory for your chair, a seat cushion. It also moves the pelvis forward, allowing your brain's normal lumbar curve to be supported. For folks who spend lots of time commuting for work, this is another excellent alternative. Because your bottom bears a huge amount of weight, offer it some love back. 
2. Ergonomic Monitor Arms
Do you squint or get headaches at work because you're staring at a computer monitor? Your screen is most likely the source of your eye strain. Placing your display on an ergonomic monitor arm makes it simple to adjust. This ergonomic accessory for the chair helps to keep shoulders, lower back, and eye discomfort at bay. A monitor arm makes your desk area more adjustable from a purely practical standpoint, enabling you to relocate it simply as needed. 
3. Ergonomic Adjustable Keyboards and Trays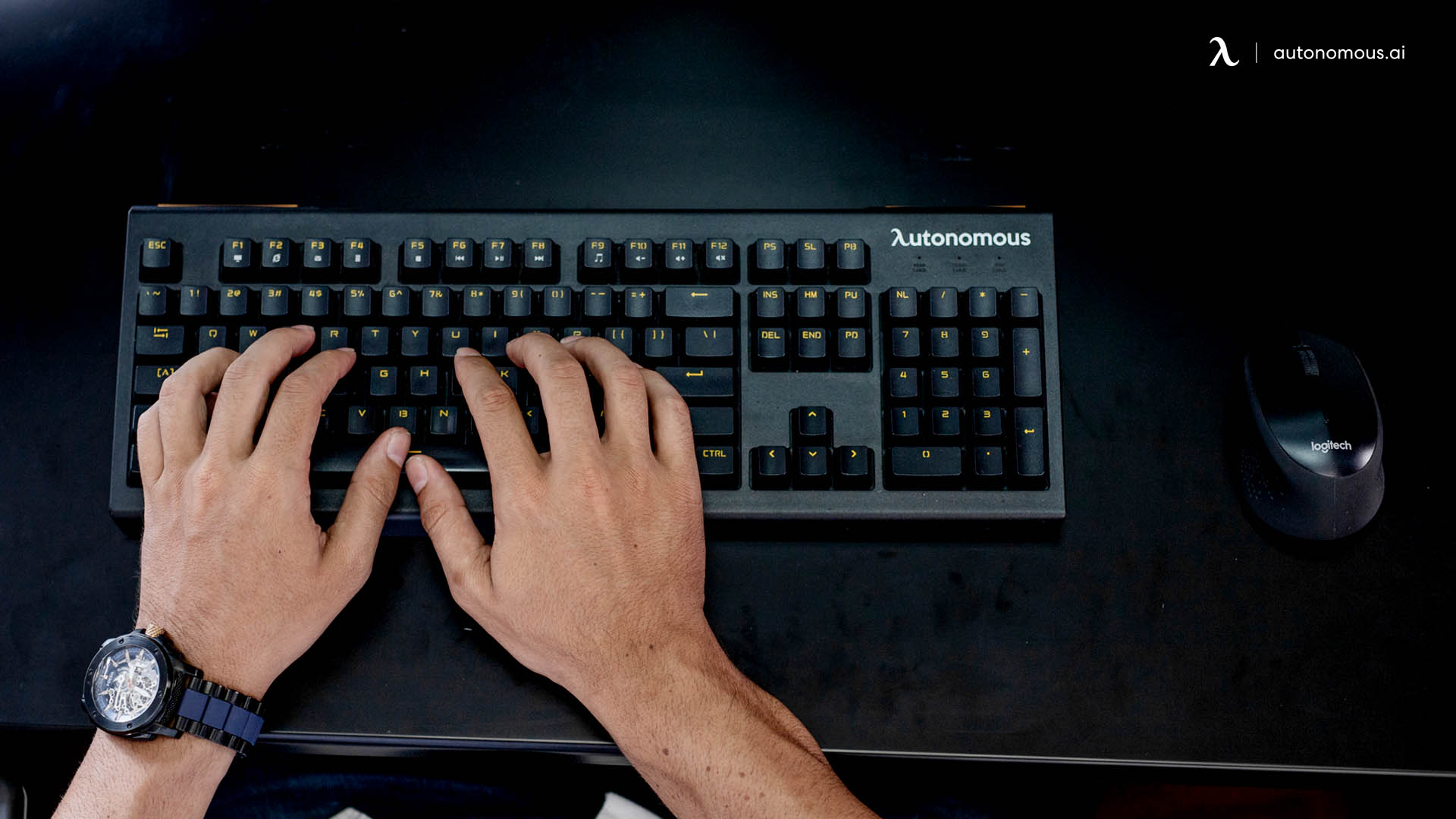 Ergonomic keyboards are preferred to flat keyboard trays. Online consumers' demands are better met in these versions. Ergonomic keyboard trays secure workstations while allowing users to modify their elevation and inclination. Combining this ergonomic accessory for chair with a keypad that allows for personalization and greater comfort for consumers can provide even more support.
4. Ergonomic Mouse
The average desk mouse is made in a standard size for all consumers. An ergonomic mouse adapts to your normal shape and relieves hand fatigue. Using an ergonomic mouse not only gives you more ease but also protects you from stress injuries caused by non-natural motions. 
Ergonomic Chair Pros and Cons
After figuring out some necessary office chair accessories, let's move to some advantages and drawbacks of an ergonomic chair in your workplace.
Advantages of Ergonomic Chairs
Posture Support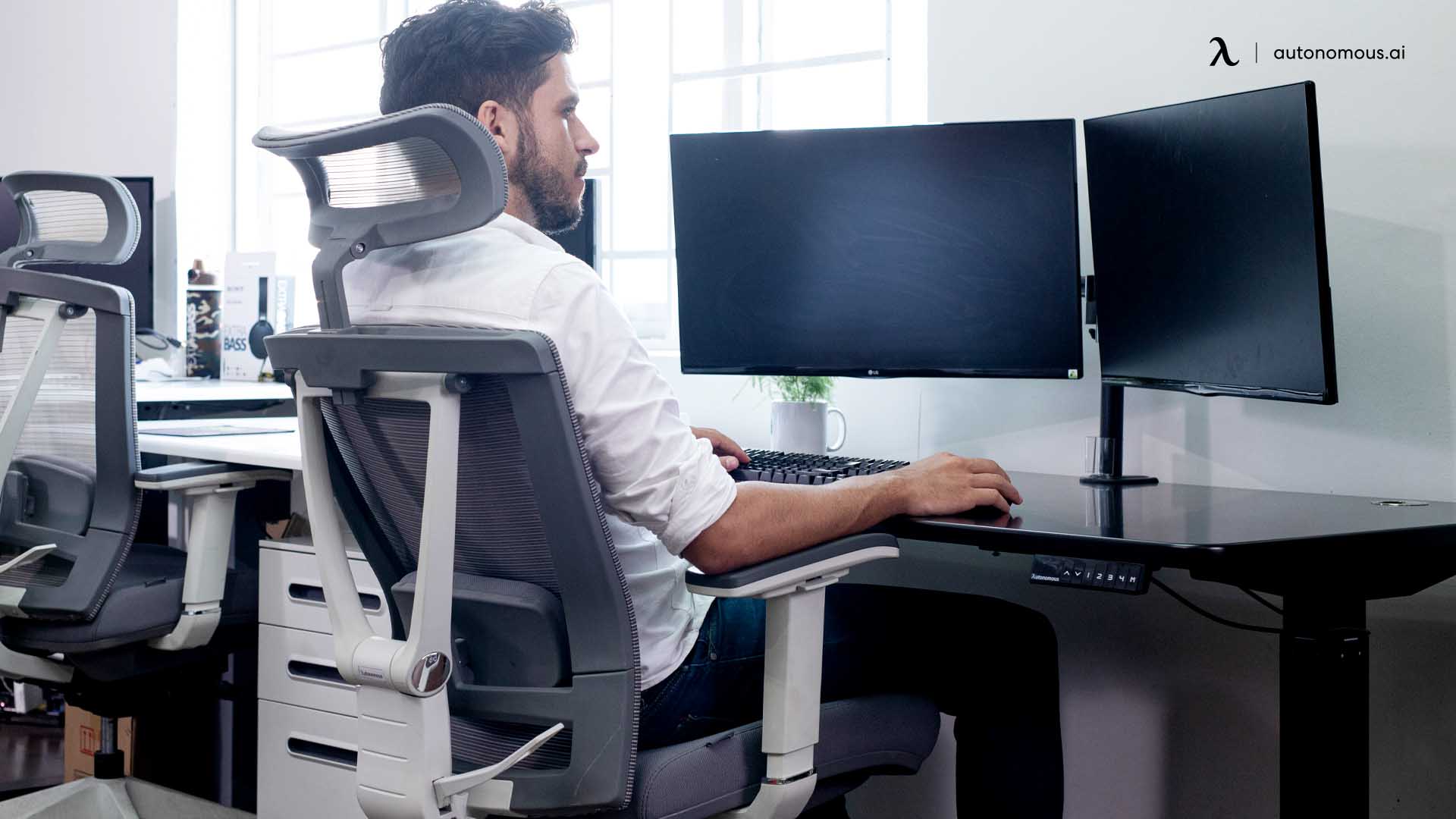 If there is one thing you should be concerned about after sitting for long durations, it is your posture. When you use regular chairs that have no fundamental ergonomics, you've probably noticed that you hunch forward because the back position is incorrect. 
One irregularity that the ergonomic chair corrects is this. The chair's full-length structure and assistance for natural posture ensure helping you in improving your form. 
Enhanced Productivity
The correct workplace chair can make a big difference in your employees' life. Numerous research has found that choosing contemporary office furniture that is both properly constructed and comfy can have a significant influence on employee satisfaction as well as output. 
Adjustability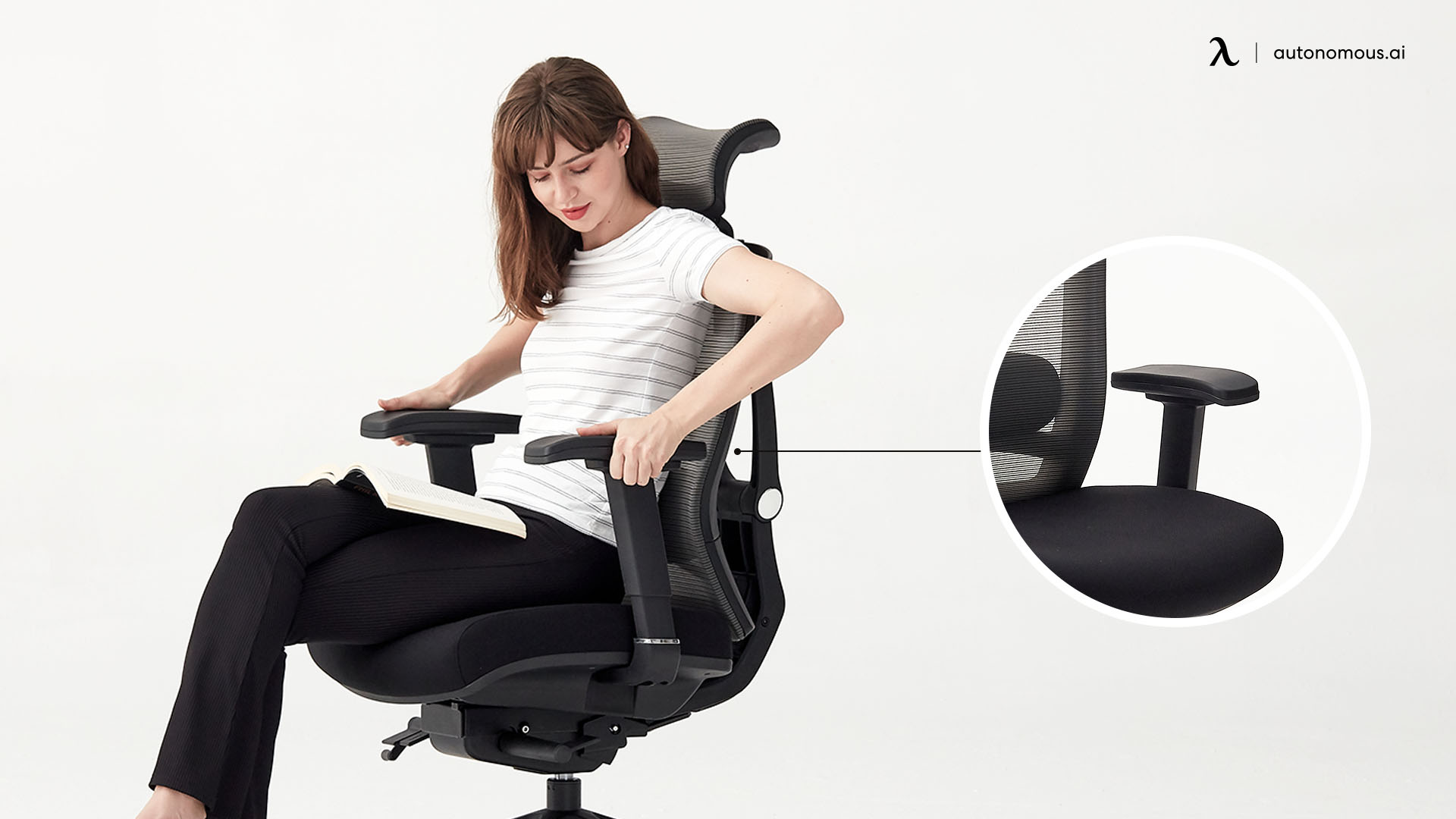 The office furniture you select should be flexible enough to accommodate the needs of every individual in your workplace. Employees come in many shapes and forms, so purchasing furniture that can be customized to fit their needs should effectively bring everyone in the workplace to feel comfy and concentrate on their work.
Fewer Worker Compensation Claims
Many businesses set aside funds for their employees' healthcare coverage. Because there are fewer costs to be made here, businesses can carefully evaluate the benefits of ergonomic recliners and acquire them for their employees. 
Staff would be less concerned about their health because they would be more at ease sitting on a chair with a headrest and lumbar support. Because they are comfortable and pleased, their health improves even more. 
Corporations can save a significant amount of money on workers' compensation and healthcare coverage expenditures in this manner. 
Long-term Use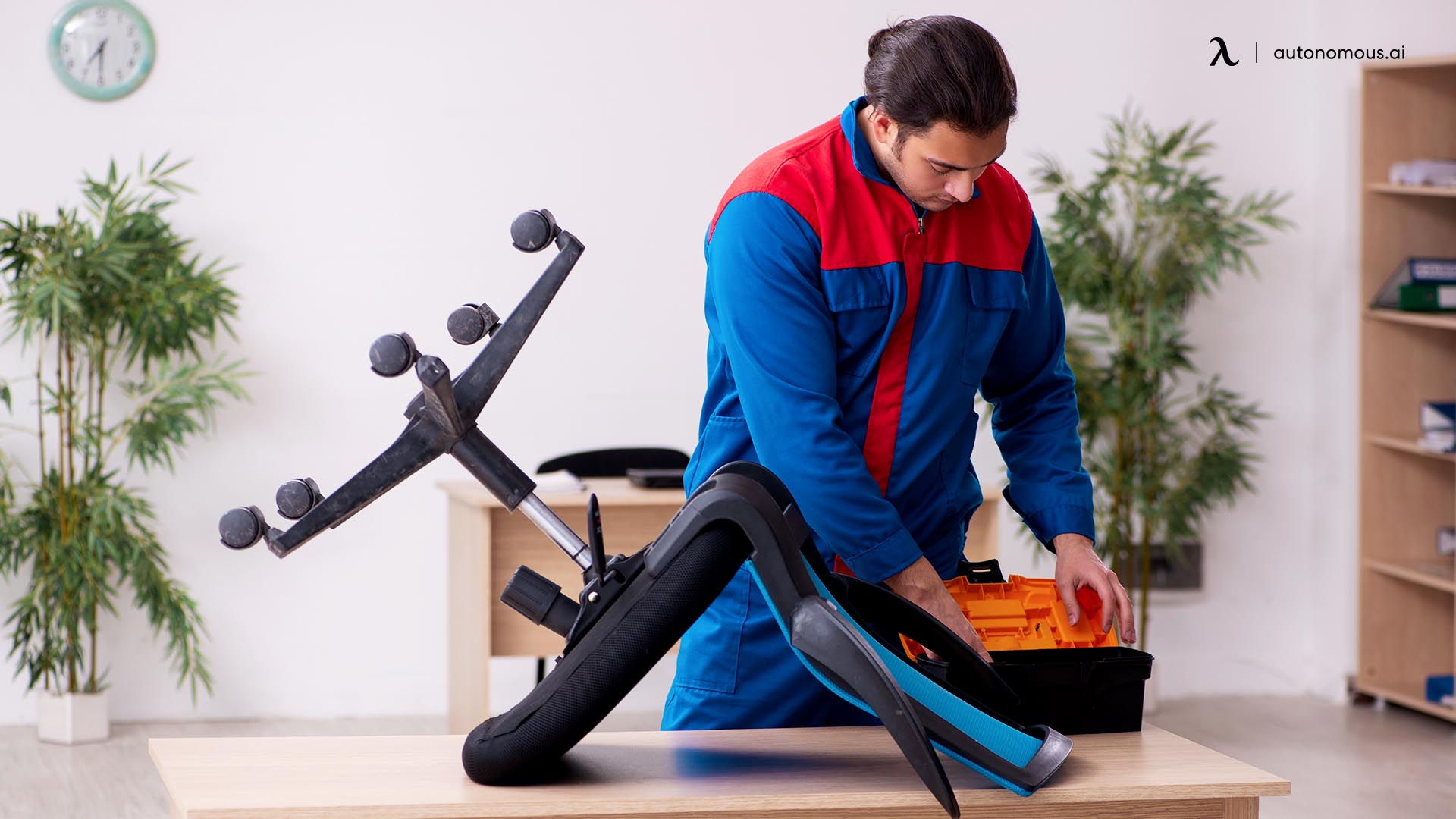 Because the ergonomic chair is built for long-term usage, you certainly should not make repeated purchases. 
If it breaks down, you may always use the guarantee to get it repaired or obtain a replacement at a reduced price. 
Disadvantages of Ergonomic Chairs
Expensive
Ergonomic chairs may be too expensive for one company to purchase a dozen chairs thus, buying traditional chairs may be more cost-effective for a purchaser 
Limited Style and Color Selection
Ergonomic chairs are only available in specific colors as they are still a new product in the market. Therefore, if an office has a specific color scheme or design, the Ergonomic chair selection may not be best suited for such a company. 
Not suitable for Everyone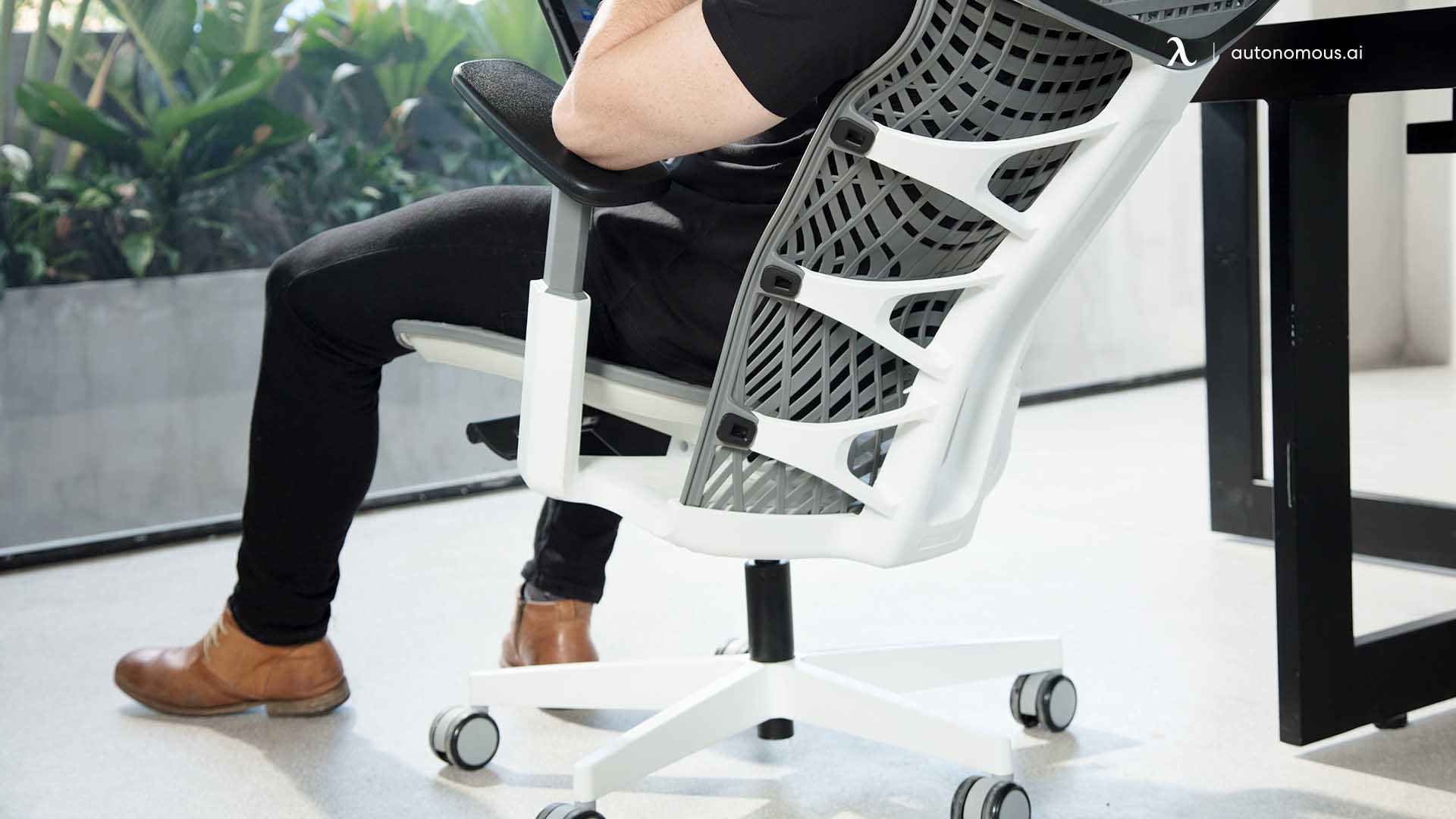 Every employee comes in a different shape and size. Some may be too tall, too short, or heavier than others. The chair only supports up to a certain weight so if an employee is over the specific weight, he or she may not be able to use the ergonomic chairs to their full capacity. When using an ill-fitting ergonomic chair, such employees are bound to feel restless. To address the drawbacks of utilizing standard ergonomic seats, customized designs are frequently required. 
Health Issues
It's also important to remember that while ergonomic chairs allow workers to sit at their workstations for long durations of time, they raise the chance of developing health problems connected with an inactive lifestyle.
Video ads for product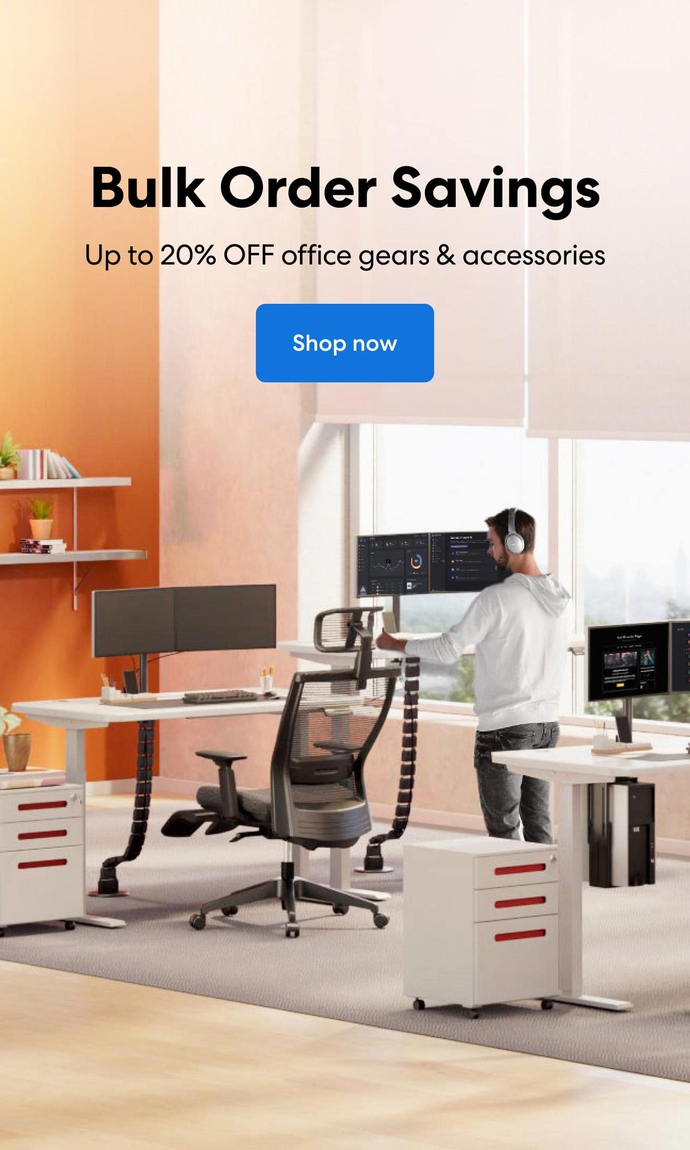 Subcribe newsletter and get $100 OFF.
Receive product updates, special offers, ergo tips, and inspiration form our team.