Smart Products
What is Ergonomic Chair? Understanding Benefits & Features
6,291 Views
Right here in the United States, a sedentary lifestyle has become all too common. Given Covid-19 restrictions, many businesses close down. Most Americans are now left working from home in their office chairs. However, sitting in a chair for several hours causes adverse side effects. Before you know it, you might experience lower back pain.
If this describes your current situation, you need to change your desk setup. Namely, it would help if you had a new office chair. Remote workers routinely rely on ergonomic chairs for back support, in addition to comfort and convenience. Ergonomic chair design lets you work from home without underlying health risks. What makes these chairs so effective?
To fully understand the ergonomic chair meaning, you should follow this comprehensive guide. It's imperative every worker prioritizes their health and safety, which they can do with a good chair. You can learn about what makes for useful ergonomic chair features and why it matters to your overall health. Once you do so, you can expect an increase in your work productivity.
What Does The Term Ergonomic Mean?
To understand ergonomic chair definition, first, take a look at what ergonomics is. Ergonomics is a workplace science that allows you to understand your relationship with your surroundings better. In other words, you want the work area to fit your basic needs. For example, height-adjustable desks can allow you to alternate between sitting and standing. You can prevent injuries if you figure out the root cause of your problems. In this case, you need to understand the role an office chair plays.
Your efficiency in your work environment is what determines the success of your projects. Ergonomic products must prioritize your health and safety, which is done through careful engineering. Products can range from desks to chairs since these are the most commonly used workplace furniture. An essential item in your work area is your chair since you're going to be on it for most of your work hours.
Due to the sedentary lifestyles of most American workers, design of ergonomic chairs is a must. Workplaces should be encouraged to improve their workers' comfort since stiff and rigid positions can lead to health problems. Ergonomics gives your body a break, so apply these practices for a better work experience.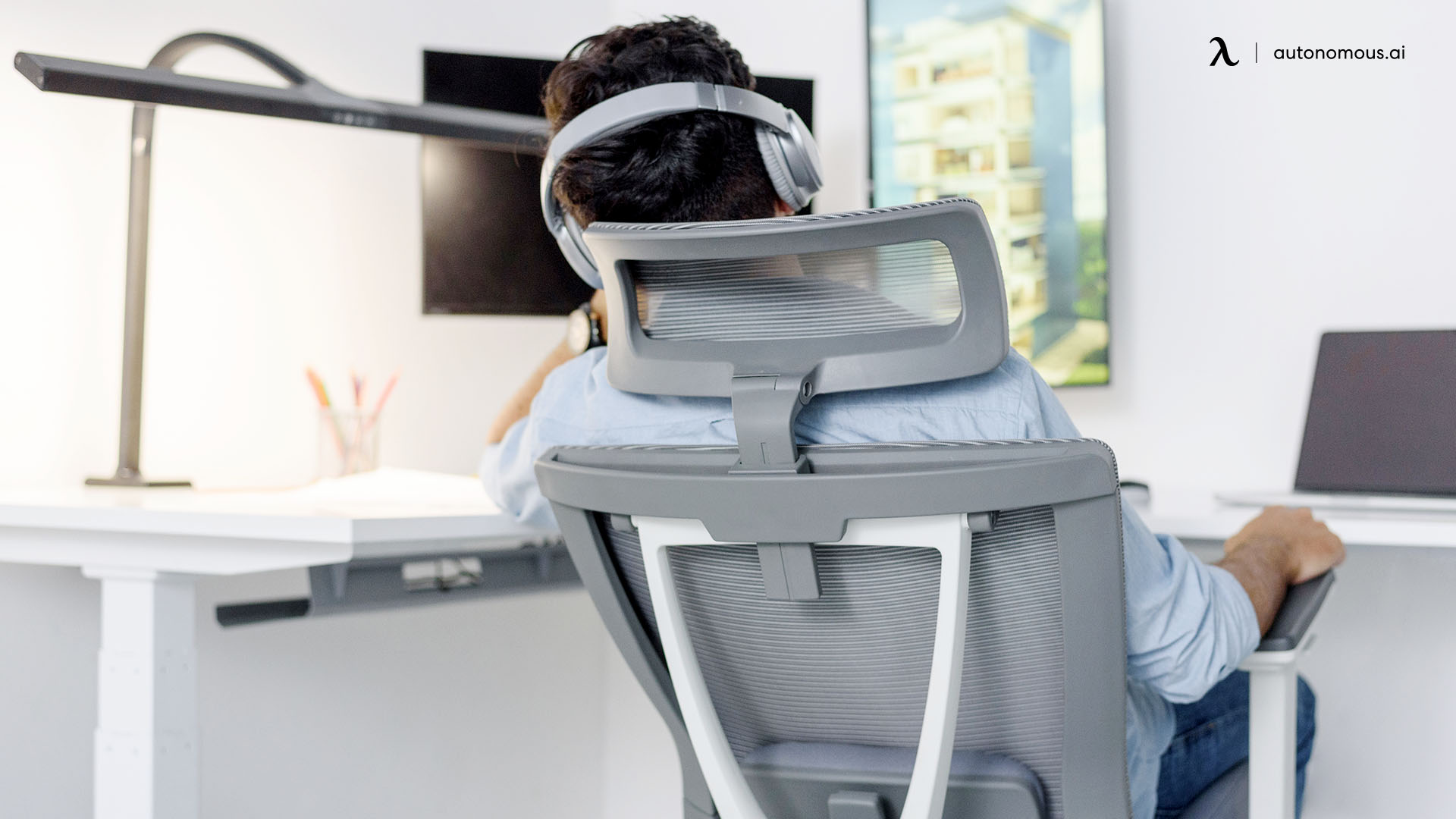 Key Reasons Why Ergonomics is Crucial in the Office
The main reason you want to apply ergonomic practice is to improve your mind and body. Projects take some time to complete, but it takes even longer with an uncomfortable setting. Once you learn basic ergonomic chair definition, you can reduce your workload and remove unneeded stress. Key benefits of ergonomic chair design include the following:
Improves your posture by correcting your spinal alignment

Relieves lower back tension with lumbar support

Allows you to maintain your concentration

Customization lets the chair conform to you

It prevents most workplace injuries
Every remote worker needs an ergonomic chair with back support. Most of the time, you sit in a chair all day. It can lead to uncomfortable positions, which cause you to readjust yourself now and then. You end up losing focus as you constantly refigure your body. Lower back pain also causes stress and tension, which makes it challenging to maintain your concentration.
A reclining ergonomic chair is a perfect solution to these problems. Ergonomic desk setups require you to have an ergonomic chair since it can significantly improve your productivity. There are several features you should be aware of before you buy a chair.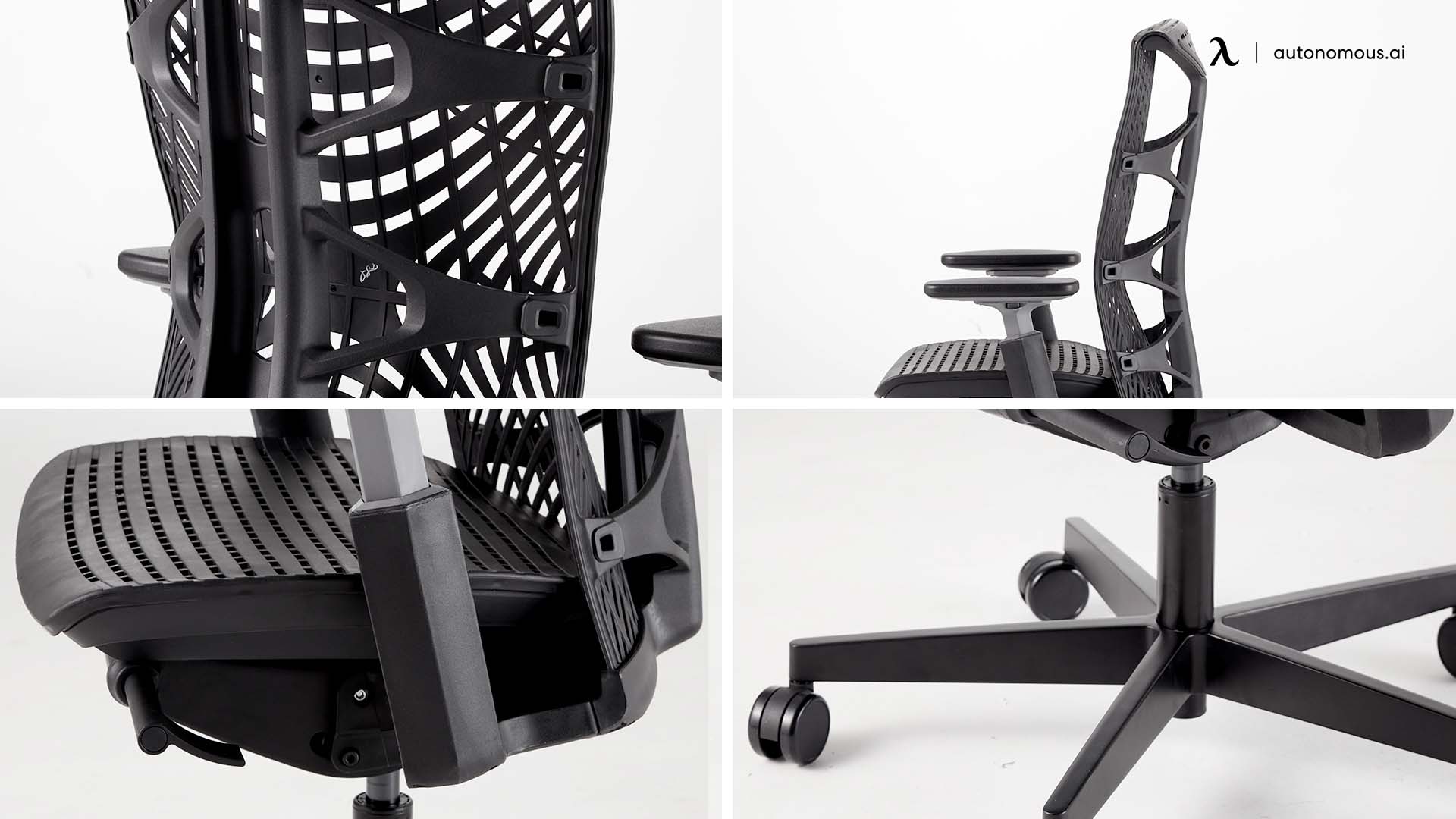 Ergonomics is important in an office setting because it helps promote health, comfort, and productivity among office workers. Here are some reasons why ergonomics is crucial in an office environment:
Poor ergonomics can lead to musculoskeletal disorders (MSDs) such as back pain, neck pain, and carpal tunnel syndrome. By using ergonomically designed office furniture, equipment, and accessories, workers can maintain proper posture, reduce strain on their bodies, and minimize the risk of developing these health issues.
Comfortable employees are more likely to be focused and productive. Ergonomically designed office chairs, desks, and other accessories can help reduce discomfort and fatigue, allowing employees to work for longer periods without experiencing discomfort or distractions.
When employees are comfortable and not struggling with physical discomfort, they can concentrate on their work more effectively. Ergonomics can enhance productivity by reducing the risk of work-related injuries, minimizing the need for breaks due to discomfort, and improving overall work efficiency.
Employee morale and retention
Providing a safe and comfortable working environment that prioritizes employees' health and well-being through ergonomics can boost employee morale and job satisfaction. This can lead to increased employee retention rates and reduced absenteeism, saving employers time and money in recruiting and training new employees.
Ergonomics can also be cost-effective for employers in the long run. By investing in ergonomically designed office furniture and equipment, employers can reduce the risk of workers' compensation claims and costly legal issues related to workplace injuries. Moreover, healthy and productive employees are more likely to contribute to a company's success and bottom line.
What Makes A Chair Ergonomic?
So, what is ergonomic chair? The ergonomic chair design is crucial to work productivity. If you want to remain comfortable and reduce back pain, you can rely on several ergonomic chair features. One of the most basic is height adjustment. Depending on your height, you need to adjust the chair to match your current desk setup. Ergonomic chairs have levels you can use to set the right height. It is all about ergonomic chair meaning. 
Seat width and depth are also important. You want to be able to sit forward while also having room to sit sideways. There is also a backrest recline so you can sit back and relax. Ergonomic chairs make it easy to move around freely; you don't want to be stuck in a fixed position.
Tilt and tension control allows you to reduce back pressure, while a backrest lumbar support gives you extra reinforcement. Most ergonomic chairs offer armrests, headrests, and even leg rests for support; these features reduce tension in these body parts. Alongside 360-degree swivel and movable wheels, you can complete control over your movement.
The best ergonomic office chair includes all these features. More importantly, they also use high-quality materials to ensure longevity. The cheaper the components, the more likely your chair breaks down. You want an ergonomic chair design with excellent craftsmanship and premium-grade materials. By doing so, you guarantee several years of usage. You should also look for affordable options, which you can do through monthly payments.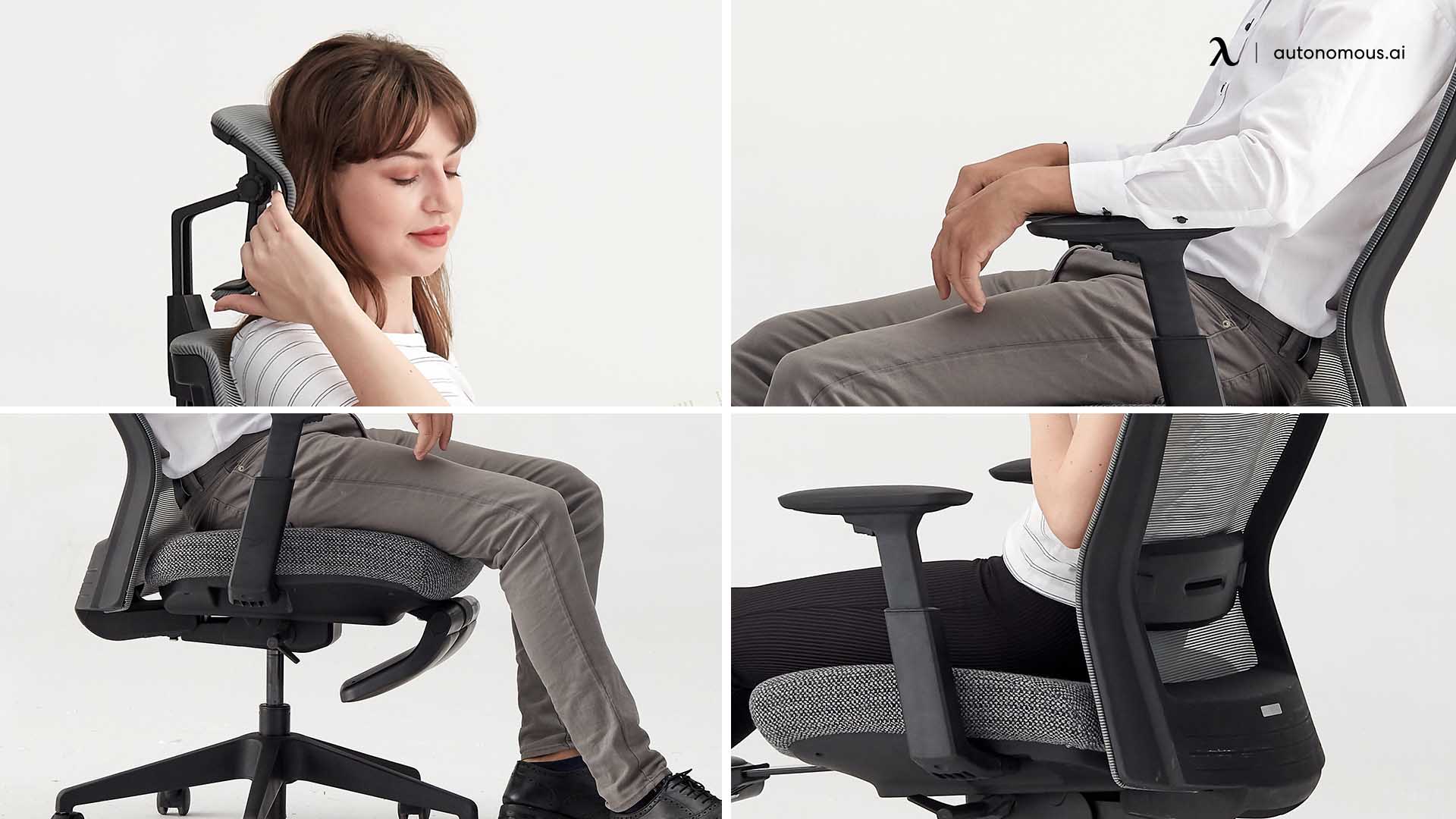 What Is Ergonomic Chair For You?
Ergonomic chairs should be a staple of any worker environment. However, you need the right materials with world-class mechanisms. The ergonomic chair design is meant to correct your sitting posture and relieve back pain. In a market heavily saturated with office chairs, where do you begin to look? The good news is comfort is easily achievable through Autonomous.
From the MyoChair to the Kinn Chair, Autonomous offers relief with its ergonomic chair features. Each chair is expertly crafted to fit your specific needs. Comfort and convenience are at the ready with these products. All you need is a step in the right direction; here is what you need to know about these Autonomous chairs. When it comes to ergonomic chair design, here are some of the best recommendations.
ErgoChair Pro
What is ergonomic chair meant to be? Autonomous answers this particular question with their ErgoChair Pro, which seeks to revolutionize your workplace performance with its ergonomic chair features. You can fully customize the chair with height, tilt mechanism, and tension control. The lumbar back support also relieves your back pain, which reduces potential distractions. Your health is important, so protect yourself with lumbar technology.
The ErgoChair Pro also uses high-quality materials such as polyester fabric and nylon plastic frames. These materials ensure maximum strength and durability of the chair. It also uses It's also certified by the Business and Institutional Furniture Manufacturers Association, or BIFMA for short. They recognize the safety performance of the ErgoChair Pro, which lives up to the high standards that Autonomous sets for their products. Assembly is quick and easy, with explicit instruction on what to do.
You can get the ErgoChair Pro in a wide variety of colors; you can choose red apple, baby blue, evergreen, cool gray, all black, or black and white office chair. The ergonomic chair design is clean and offers a minimalist style for your interior setting. You can improve your overall mood with a color scheme that's right for you.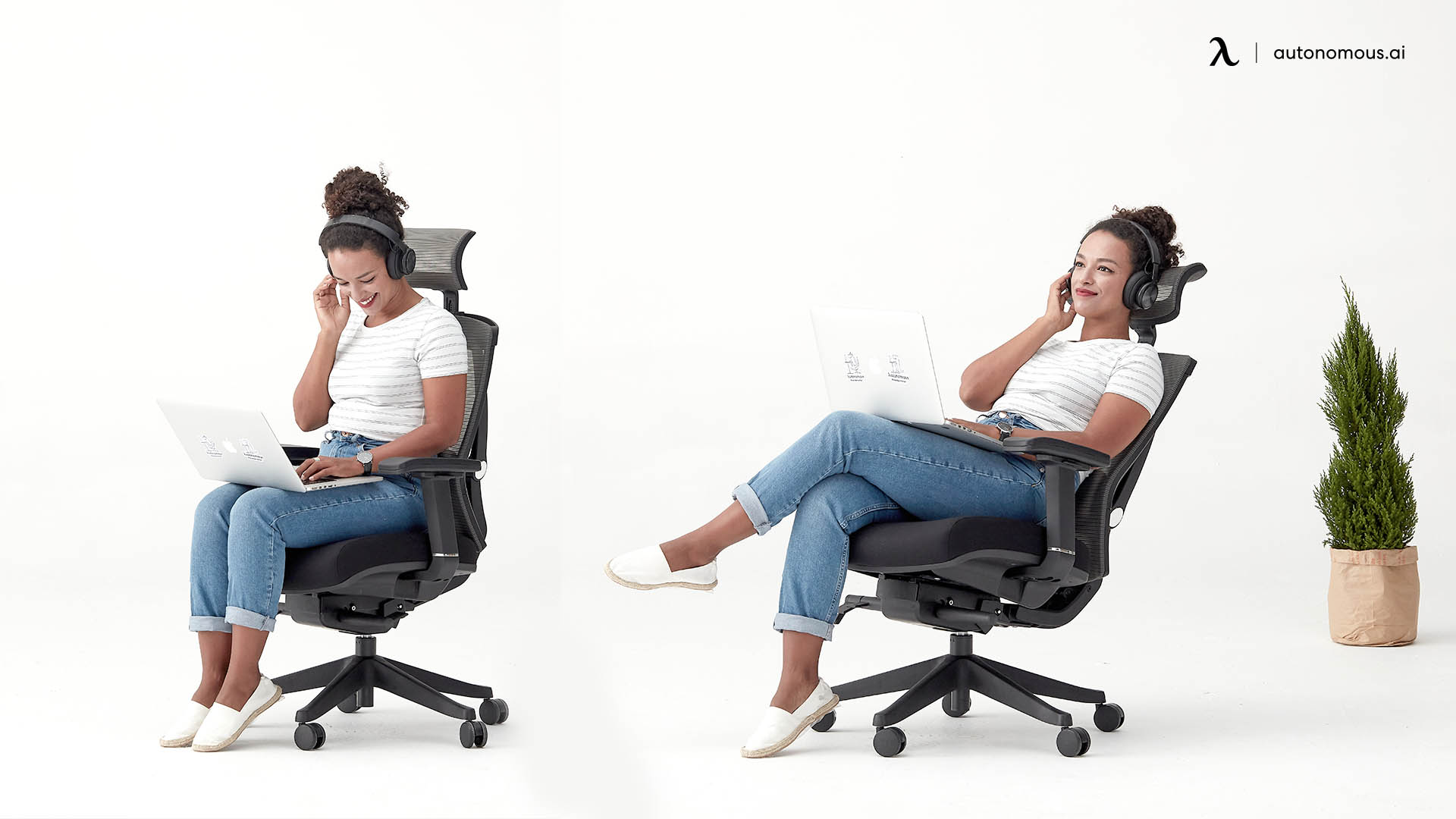 Affordability is an essential factor to consider, which is why Autonomous offers monthly payments. You also can try a 30-day free trial to see if the chair is right for you. There's even free shipping and multi-year warranties attached to the ErgoChair Pro. Note this also applies to the ErgoChair Core and ErgoChair Plus. If you need to balance your budget with low payments, Autonomous has you covered. Ergonomic chairs don't have to be expensive, especially with good deals.
Dimensions
29"L x 29"W x 46" - 50"H
Seat height
18" - 20"
Materials
Polyester fabric with molded foam interior and durable nylon plastic frame; PU handrest pads
Colors
Cool Gray, Evergreen, All Black
Red Apple, Black & White, Baby Blue
Weight capacity
300 lbs
Warranty
2 years
| Pros | Cons |
| --- | --- |
| Fully adjustable for your specific needs | Requires individual assembly |
| Lumbar back support reduces lower body pain | |
| High-quality materials with expert craftsmanship | |
| Improves your productivity with energy boosts | |
| Excellent variety of color schemes to choose | |
| Quick assembly time with clear instructions | |
| Free shipping, 30-day trials, and multi-year warranties | |
ErgoChair Core
The Autonomous ErgoChair Core also offers state-of-the-art technology for pain relief. Their ergonomic chair features include additional headrests, armrests, and leg rest for maximum comfort. You can sit back and recline instantly, thanks to the tilt mechanism. It's a seamless transition so that you can recline without any trouble. With the leg rest, this chair is perfect for taking short naps.
It uses finely craftable materials for optimal back support. As a mesh office chair, it provides heat resistance, so you can maintain your focus while you work under these conditions. The ErgoChair Core also gives you customizable settings to play around with. From height adjustability to tension control, you have a wide range of options to choose from.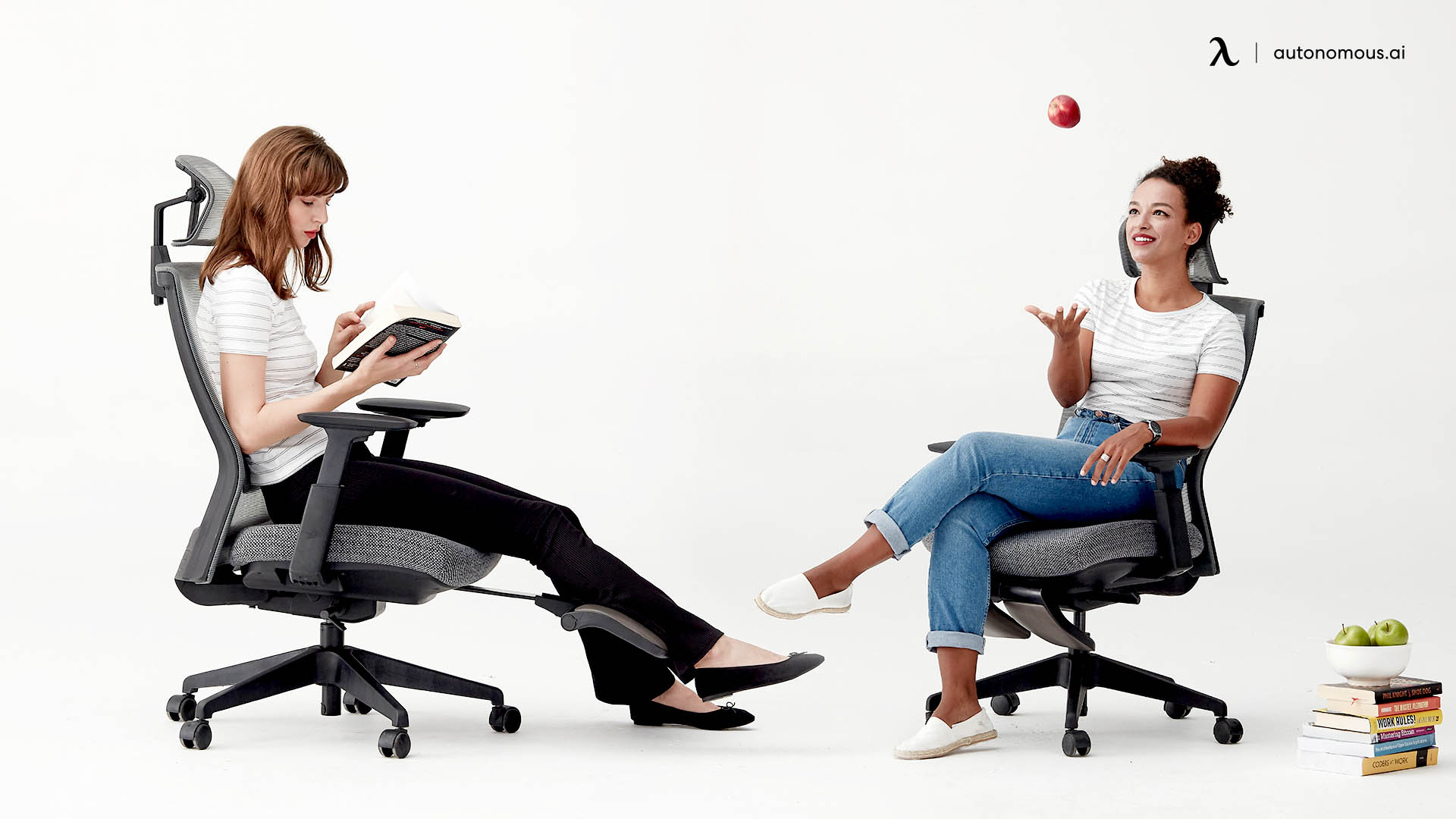 The ErgoChair Core offers an accessible price point, even without monthly payments. You can enjoy a good quality ergonomic chair design; like other Autonomous products, you have free shipping and multi-year warranties. With BIFMA certification, you are guaranteed safety and security with your chair.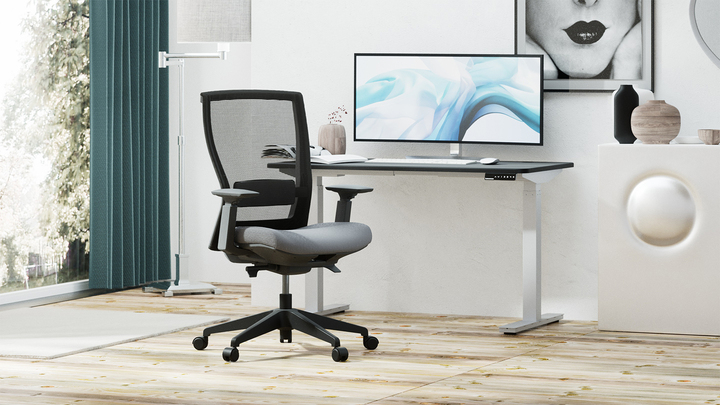 Dimensions
28" - 45"L x 28"W x 45" - 49"H
Seat height
18" - 21"
Materials
Polyester fabric with molded foam interior and durable nylon plastic frame
Colors
All Black without headrest and legrest
Cool Gray without headrest and legrest
Weight capacity
250 lbs
Warranty
1 year
Feature
Adjustable armrest, back tilt angle, seat height
| Pros | Cons |
| --- | --- |
| You can rest your head, arms, and legs with extendable parts | Tilt is not as low as other products |
| Provides back relief to reduce your lower body pain | Be careful not to lean too low |
| Lumbar back support corrects your posture | Lack of color options |
| Recline features go back almost instantly | |
| High-quality materials ensure long-term service | |
| Quick assembly time with clear instructions | |
| Free shipping, 30-day trials, and multi-year warranties | |
Autonomous ErgoChair Plus
The ErgoChair Plus is an excellent selection for those who partake in green activities. While the chair is mostly made up of recyclable plastic, it also uses thermoplastic elastomers or TPE for short. In comparison to most products that use mesh, the ErgoChair Plus uses TPE rubber to allow better durability. It's a safe and eco-friendly way to give back to the environment.
Ergonomic chair features include rotational swivel and the perfect wheels to glide across the floor. You have free movement to sit back and relax while you work. The ErgoChair Plus also corrects your posture with TPE back support, which uses pressure points to prevent tension build-up. Once you find the right position for yourself, you can enjoy a relaxing time.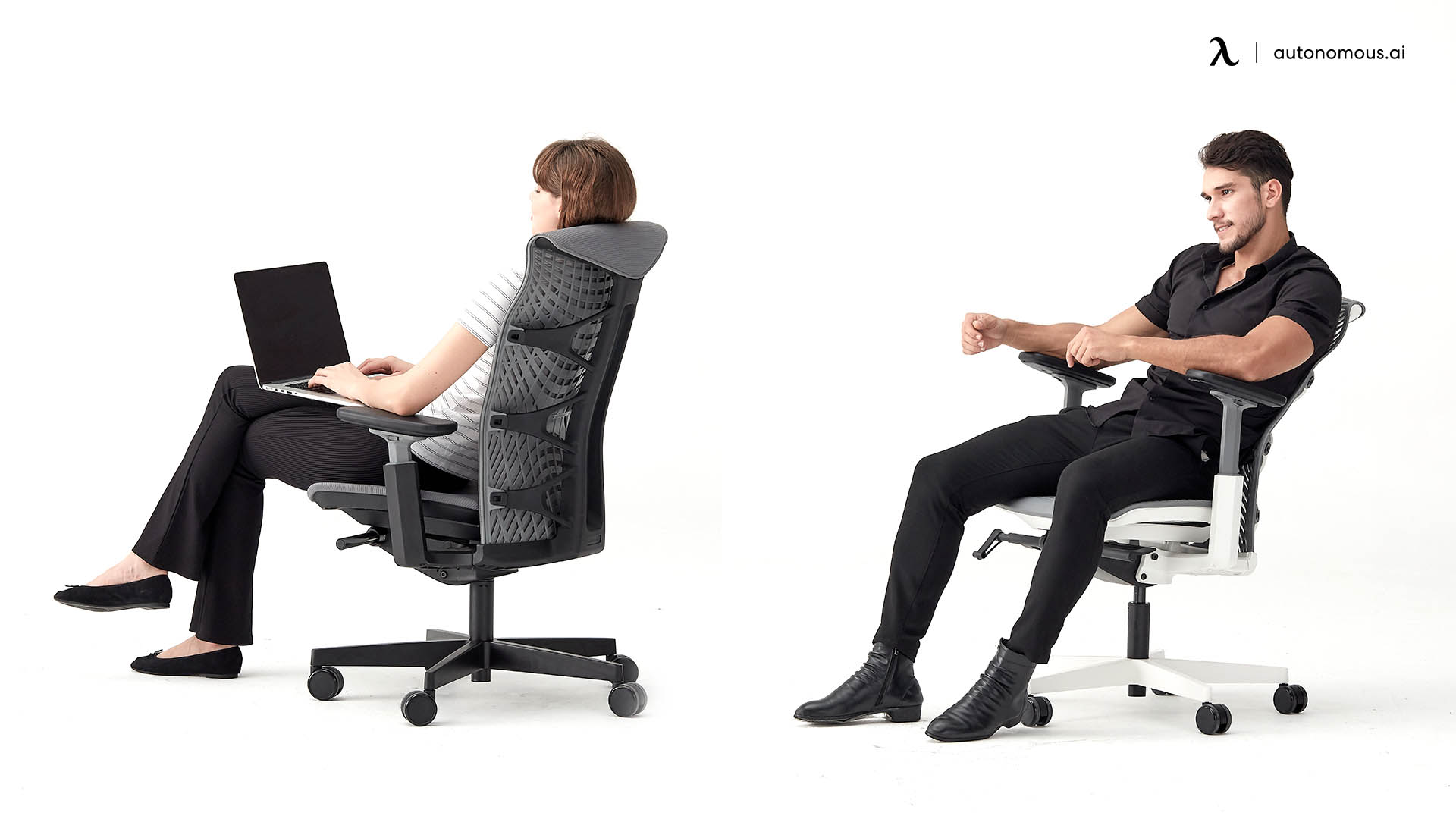 The ErgoChair Plus also uses a unique mesh design on the back for a stylish appearance. Interior design plays a role in setting the right mood, so use it to your advantage. The chair gives off a minimalism trendy look for the modern workplace. You can use neutral colors to promote brighter colors elsewhere, such as your wall or flooring.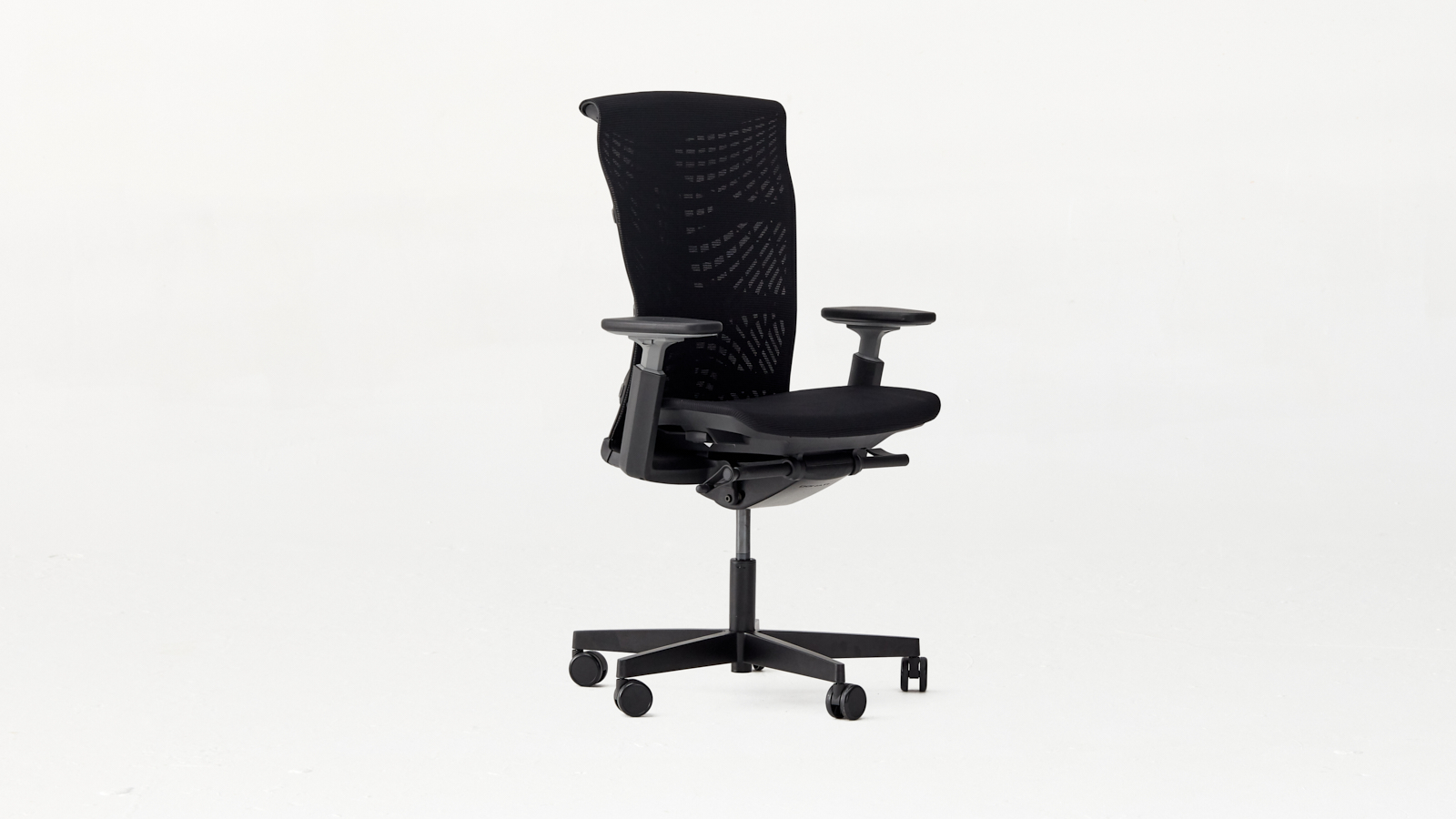 Dimensions
28"L x 28"W x 40" - 44"H
Seat height
17" - 21"
Materials
Naked TPE version: 100% TPE upholstery with ABS plastic frame.
Mesh version: 100% TPE and polyester fabric upholstery with ABS plastic frame.
Colors
Black Frame, Naked Black TPE
Black Frame, Naked Grey TPE
White Frame, Naked Grey TPE
Grey TPE with Blue Mesh
Grey TPE with Grey Mesh
Black TPE with Black Mesh
Weight capacity
300 lbs
Warranty
5 years
| Pros | Cons |
| --- | --- |
| Eco-friendly materials allow a greener lifestyle | Fairly expensive |
| Promotes your health through back support | Requires an individual to do the assembly themselves |
| TPE allows extra resilience and durability | Lack of color options |
| Recline features go back almost instantly | |
| Excellent craftsmanship ensures maximum comfort | |
| Quick assembly time with clear instructions | |
| Free shipping, 30-day trials, and multi-year warranties | |
Conclusion
Ask yourself a simple question - "what is an ergonomic chair and what does it mean for me?" What you need to prioritize is your health. Most workers are stuck in their uncomfortable chairs for hours on end. Such a sedentary lifestyle often leads to health problems later on in life, such as obesity and blood circulation issues. You can solve these problems with an excellent ergonomic chair design. Ergonomic chair features should include the following:
Adjustability for height, tension, and tilt

Comfortable seating with lumbar back support

Flexible resting positions for your head, arms, and legs

Rotational swivel to move your chair around

High-quality materials for long-term use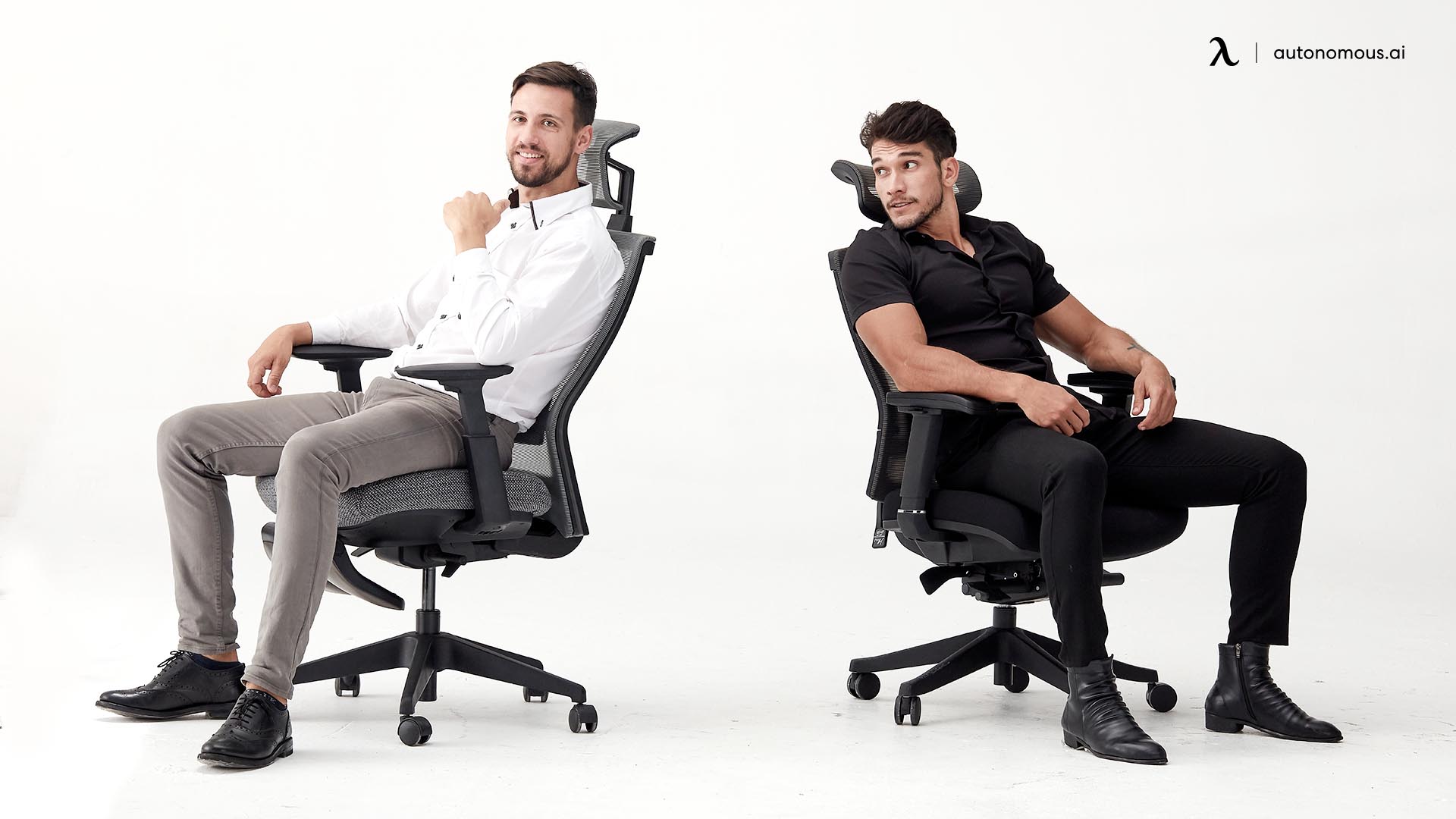 Good ergonomic chair design promotes a healthier lifestyle while boosting your energy levels. You can expect a boost in work productivity as a result of an ergonomic chair setup. Autonomous offers the ErgoChair Pro, the ErgoChair Core, and the ErgoChair Plus at an affordable monthly rate. Each of these chairs is masterfully crafted for your personal needs.
Sit back, relax, and finish your projects faster with an ergonomic chair. Once you reduce back pain, you have fewer distractions to worry about. Maintain a strong concentration and get right to work with these Autonomous products.
Subcribe newsletter and get $100 OFF.
Receive product updates, special offers, ergo tips, and inspiration form our team.
WRITTEN BYAutonomous
We build office products to help you work smarter.