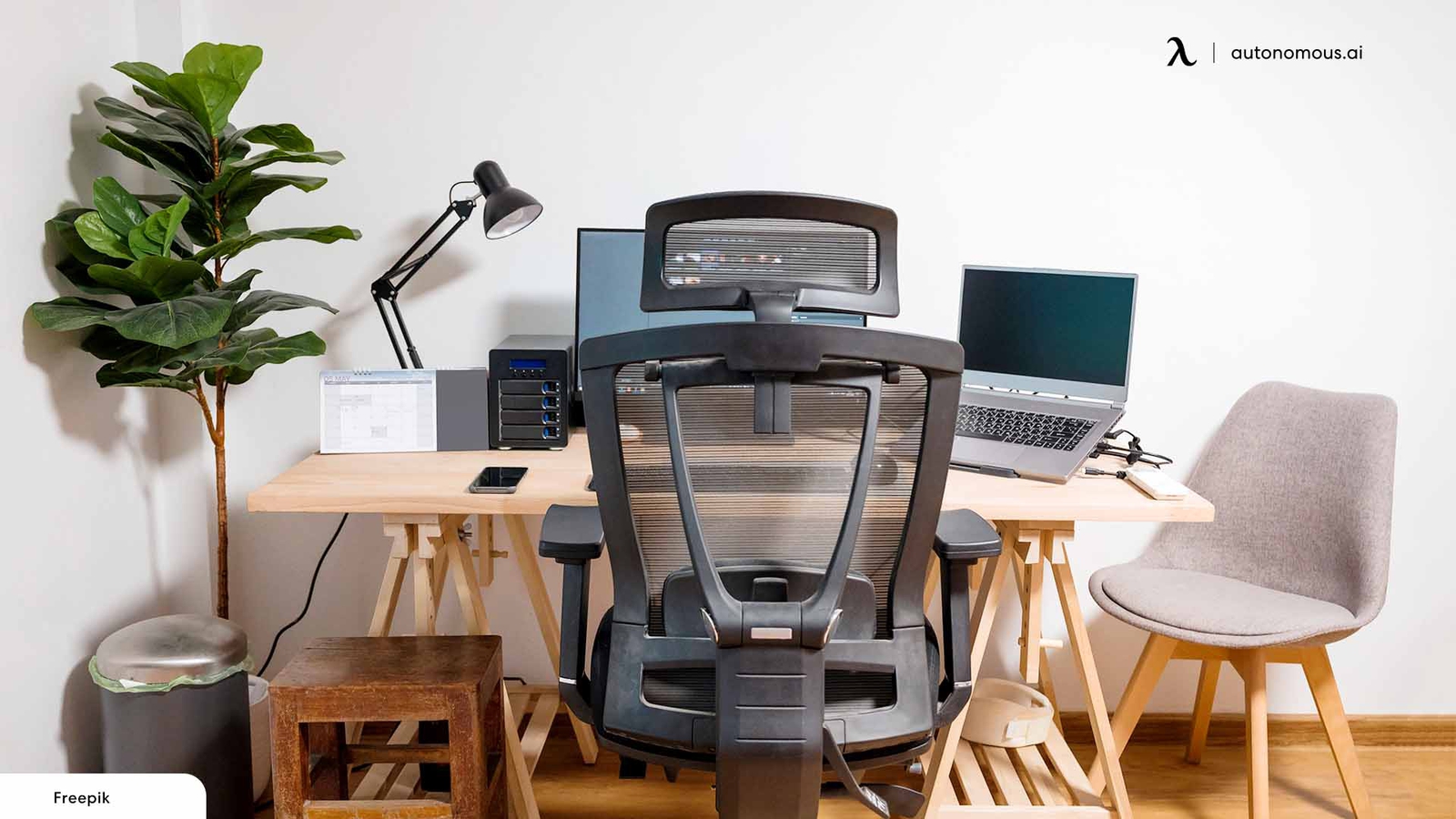 Smart Products
11 Best Chairs for Lower Back and Hip Pain in 2023

Emily Chambers
|
Nov 16, 2023
14,776 Views
Working for long hours while seated can cause a lot of pain and injuries if you are not using the right chair. What type of job do you have? Do you work standing or sitting for long periods? Either way, you need to invest in the right furniture to cut out pain and injuries. 
Consider buying the best chair for lower back and hip pain if you sit at work for long hours. On the market, you are sure to find an office chair for lower back and hip pain. First things first, do you know why your lower back and hip hurt when you sit in a chair for a long time? Maybe not. 
How does the pain impact your health in the long run? To answer this question, read on to find out what it means to have this work-related pain. This article also breaks down the best ergonomic chairs that help lower back and hip pain. 
The Impact of Lower Back and Hip Pain on Health
Having looked at what causes lower back and hip pain, do you know what impact it has on your health? If you don't, below are some effects that physical pain may cause on your health: 
Discomfort Due to Prolonged Pain at Work 
Sharp pains may persist if you work for long periods while seated. Eventually, your productivity drops, and you lose your concentration. 
It May Develop into a Permanent Health Condition 
If not checked and addressed on time, it may become a lifetime problem. The condition may lead to a disability that sees you walking bowed or facing down since you cannot stand upright. 
It May Cause a Dependency on Other People 
Back and hip pain may be ignored as mild problems. However, they can develop into serious life issues. You may find yourself, in no time, depending on others to do basic things for you. 
It May Lead to Inferior Living or Poverty 
Since it takes money to care for such pains when they become serious, you may lose all your money. Costly medical treatment may lead you to poverty and a deteriorated lifestyle. Nipping the problem in the bud is important before it takes you through this unwanted road. 
Best Chair for Lower Back and Hip Pain
1. Autonomous ErgoChair Pro
Our in-depth evaluation of the Autonomous ErgoChair Pro reveals a versatile and ergonomic marvel. The lumbar support system stands out, providing adaptable and personalized lower back support, crucial for those experiencing hip discomfort. The breathable mesh seat, designed to promote airflow, not only enhances comfort but also prevents heat accumulation.
The highlight feature is the tilt mechanism, allowing users to recline up to 20 degrees and lock the office chair for hip pain in any desired position. Customization options abound, from armrests to headrests, ensuring an optimal posture tailored to individual preferences. The chair's robust foundation, complete with smooth casters for all surfaces, adds to its appeal.
Perfect for individuals seeking relief from hip and lower back pain, the ErgoChair Pro desk chair for long hours accommodates various body shapes. Its chic, minimalist design, coupled with a range of color options, makes it suitable for those who appreciate aesthetics in their workspace.
Reasons to buy include its lumbar support system, breathable mesh seat, versatile adjustments, and stylish design. However, assembly may be time-consuming, and the chair's limitations in height and weight capacity might not suit all users or workstations.
In essence, the ErgoChair Pro caters to those prioritizing personalized comfort, ergonomic design, and aesthetic appeal in one of the best chair for hip pain.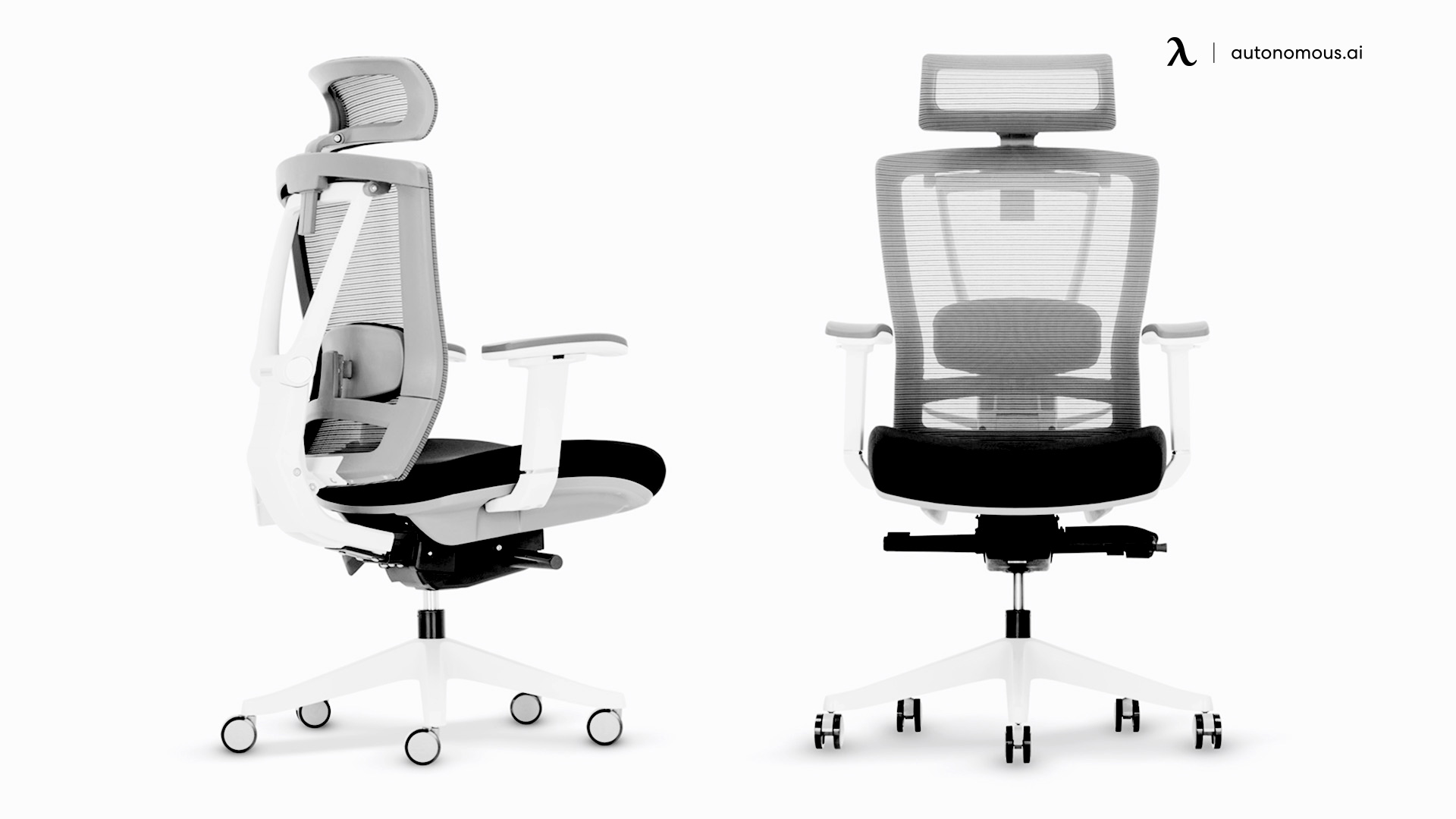 2. Autonomous ErgoChair Plus
After giving the Autonomous ErgoChair Plus a lot of tests, it's clear that this chair is a unique and exciting choice for the office. The ErgoChair Plus's open design not only gives any room a modern look but also lets users move around easily without any obstructions.
The adaptable spine is the best part because it changes to fit the user's back and provides unmatched comfort. Its fully changeable back support, 11 locked setups, and 26° tilting feature make it different from chairs that suggest fixed positions and allow for a more personalized experience.
The posture chair uses TPE (thermoplastic elastomer), which is good for the environment. The durability of this material is ten times higher than other choices. It also breathes well, which makes sitting cool and comfy. The Adaptive TPE SmartPred Spring Seat makes the seat even more comfortable by distributing pressure more evenly and improving blood flow. The ErgoChair Plus is a great option if you need a chair that allows you to get up and move about without sacrificing comfort. It's customizable to your size, preferences, and body type.
When it comes to ergonomic workplace chairs, the Autonomous ErgoChair Plus is a major player. Thanks to its innovative layout, durable materials, and flexible features, everybody can choose a seat that's just right for them.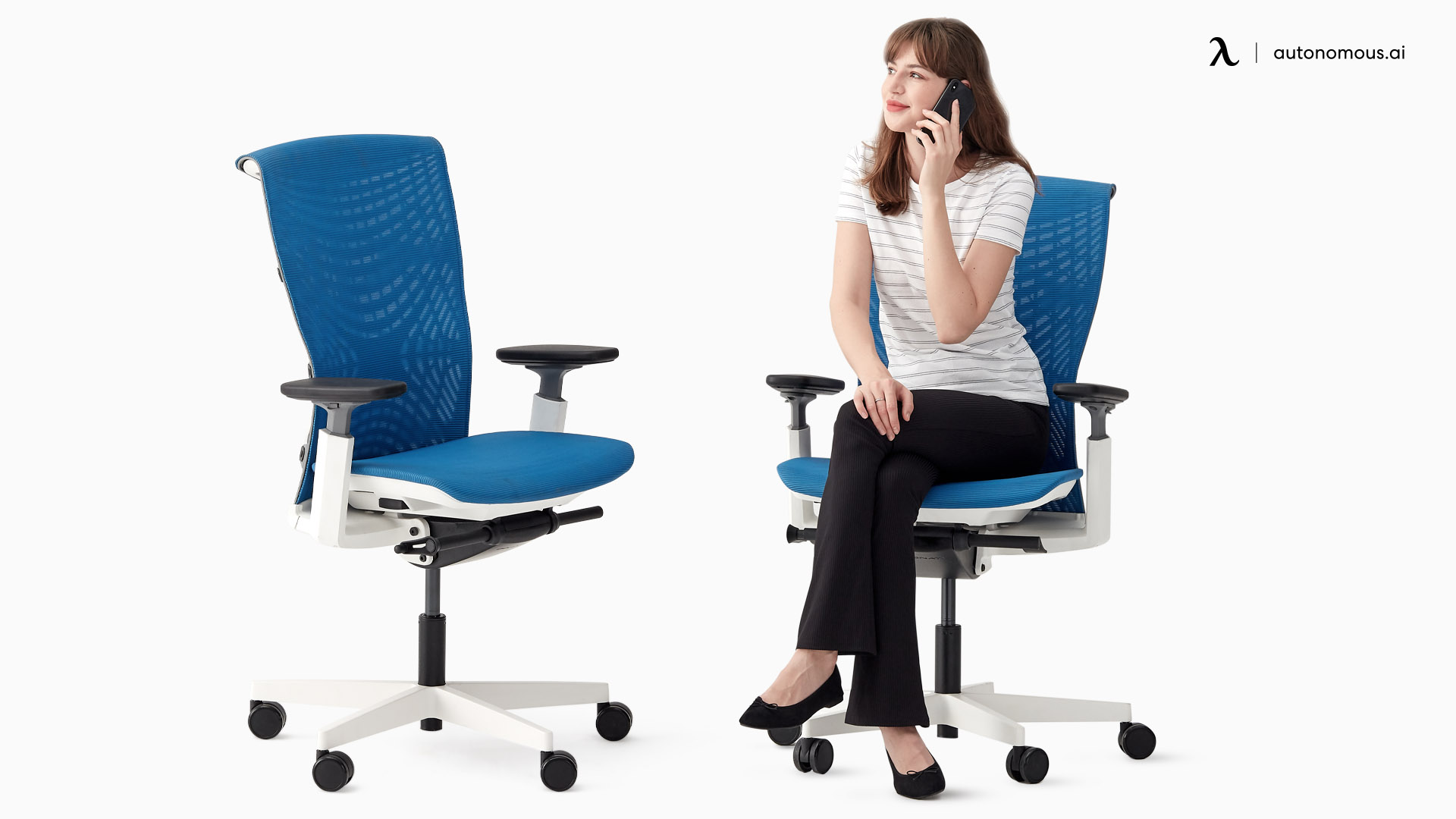 3. Ticova Office Chair
The Ticova Office chair for hip pain is a versatile and customizable seating solution designed for individual needs. With adjustable features like lumbar support, headrest, armrests, seat height, tilt angle, and rocking resilience, it accommodates various preferences and body types.
Highlighting its standout features, the chair's ergonomic backrest and seat provide tailored support, reducing back strain with 3 inches of high-density foam. The exceptional metal armrests, unlike plastic alternatives, offer durability and increased comfort. The large curved foam headrest ensures superior neck support, setting it apart from chairs with narrow mesh headrests.
Users are able to sit on the chair for lengthy periods of time without experiencing any pain because of the high-tensile strength mesh. The fact that so many customers give it a perfect score of five stars demonstrates how satisfied other customers are.
The Ticova Office Chair is able to accommodate a wide variety of users since it is very customizable, long-lasting, and comfortable. Nevertheless, one's taste in the armrest material might impact one's selection to purchase. In general, the versatility and comfort of this office chair with lumbar support make it a noteworthy option for a wide variety of workplace settings. It is simply the best office chair for lower back and hip pain.
4. Humanscale Ergonomic Chair
The Humanscale Ergonomic Chair epitomizes simplicity, functionality, and endurance. Its absence of knobs or levers streamlines position adjustments effortlessly, promoting a user-friendly and healthy chair experience.
A standout feature is the innovative ergonomic armrest design. Unlike traditional office chairs, the HR chairs integrate arms attached to the back, ensuring continuous support regardless of posture changes or reclining—a departure from the norm.
Adding to its allure is the gel seat cushion, offering day-long comfort with a denser composition than competitor cushions. The incorporation of gel provides support and prevents compression, enhancing comfort over extended periods.
The chair's customization capabilities are a noteworthy feature, allowing users to tailor it to individual needs. Relying on the sitter's body weight and physics, rather than tension mechanisms, results in a personalized experience. The office chair for hip pain automatically adjusts to the user's weight, ensuring appropriate tension and recline.
Materials and design considerations contribute to the chair's durability and elegance. Fabrics surpass industry requirements, and arm caps with separate foam inserts reduce wear over time.
Ideal for those valuing simplicity, durability, and customization in a long-lasting, eco-friendly seating option, the Humanscale Ergonomic Chair excels. However, for those desiring additional features, the chair's straightforward design might not be as appealing. In the realm of workplace seating with utility, sustainability, and classic design, this recliner for back pain emerges as an excellent choice.
 5. Tempur-Pedic TP9000
The TP9000 by Tempur-Pedic is an excellent example of an ergonomic mid-back work chair because of the way it merges convenience with support. The black mesh upholstery of the chair not only improves ventilation but also adds a touch of professionalism to any office.
The use of TEMPUR material, which is famous for molding the shape of the body, is the most notable aspect. This memory foam technology provides customized comfort by conforming to the body's weight, size, and temperature. The precise and responsive support of TEMPUR material makes even extended periods of sitting wonderfully pleasant.
The high back provides enough support for the neck and head, and the overall dimensions make it suitable for use in a variety of workplaces. The height and width-adjustable arms are a nice ergonomic addition, giving users a place to rest their forearms.
The synchro tilt tension lever allows easy center-tilt adjustments, ensuring a personalized fit, while the tilt lock mechanism enhances stability during prolonged use. The Tempur-Pedic TP9000 is a plush and comfortable workplace chair, ideal for extended client meetings. Note that the mid-back design may not suit those requiring full-back support. Overall, with TEMPUR technology, a mesh back, and user-friendly adjustments, this best chair for lower back and hip pain is a great buy.
6. Herman Miller Ergonomic Chair
The Herman Miller Ergonomic Chair's dedication to comfort and quality is apparent after extensive testing. The materials used to construct the chair allow for maximum air circulation, which improves sitting comfort all around. A wide range of users may find comfort in this office chair for hip pain thanks to its three chair sizes, and its adjustable PostureFit SL cushions help to promote better spinal alignment and lumbar support.
The Herman Miller Aeron's standout characteristics are really revolutionary. The unique PostureFit SL back support and the ground-breaking Pellicle suspension material enable the ideal sit by encouraging an open chest, back shoulders, and a slightly forward-inclined pelvis. This chair for hip pain's advanced arm, seat height, depth, and recline adjustments are a tribute to its cutting-edge technology and human-centered design. The chair is even more versatile with fully adjustable arms.
The Aeron is noteworthy for being environmentally benign, composed of recyclable materials, and helping to lessen marine trash. Its exceptional up to 91% recyclability and esteemed Cradle to Cradle V3 Silver Level certification demonstrate its dedication to environmental sustainability.
The Herman Miller Ergonomic Chair is the best choice for those who value environmental responsibility, comfort, and lumbar support. The extensive warranty serves as much more evidence of the brand's faith in its offering. Although the best chair for hip pain is going to cost a lot, for those looking for premium office seating, its eco-friendly features and excellent design make it an excellent investment.
7. Gabrylly Mesh Chair
The Gabrylly Mesh Chair scores highly on our comfort and functionality tests for office chairs. Users will find a haven in its ergonomic design thanks to the mesh back, lumbar support, and comfortable seat. You can rest easy knowing that this chair provides exceptional back, hip, and arm support.
The Gabrylly Mesh Chair can adapt to its users' needs with its height-adjustable frame, swivel capability, and tilt feature. Its height, width, and depth all work well for people between 5'8" and 6'4", and the back and seat are especially roomy. The 3D armrests allow for greater personalization and space-saving adaptability with their vertical, horizontal, and lateral adjustments and flip-back capability of up to 90 degrees.
The portability and compact foldability are two great advantages. The assurance of a free parts replacement guarantee for a year is priceless. The Gabrylly Mesh Chair is a great option for those in search of an ergonomic chair that can accommodate a wide range of user heights. Its portability and light weight make it a good choice for those who are tight on storage. Buyers should know that the chair can only support up to 280 pounds and that people who aren't in the recommended height range won't be able to sit comfortably in it. The Gabrylly Mesh Chair stands out because of its high quality, adaptability, and usefulness.
8. Steelcase Leap
The Steelcase Leap is the gold standard in terms of form, function, and customization. The Leap is Steelcase's most versatile chair, and its designers kept that fact in mind when making it. External health and productivity studies show a huge 17.8 percent boost in one group's output after using Leap for a year, so it's clear that this device is more than just a chair.
Leap's innovative LiveBack® technology, which enables the chair's back to shape itself to the user's, provides unrivaled comfort and spinal support. The Natural Glide SystemTM allows for fluid motion, enabling users to recline while maintaining proximity to the desk to avoid putting unnecessary pressure on their eyes, arms, and neck.
The customizable settings on Leap are accessible via simple buttons with English and braille labeling. Individuals may find the ideal level of lumbar support for their bodies by adjusting the stiffness slider.
The Leap is perfect for anyone who wants to personalize their device to the nth degree. Commercial grade quality, extensive testing, and a 12-year guarantee on parts and labor all contribute to the chair's long lifespan. For those who place a premium on quality, versatility, and enduring comfort in their office chair, Steelcase Leap is an attractive contender for the best office chair for lower back and hip pain.
9. Sidiz T50
The Sidiz T50 is a formidable contender in the ergonomic chair arena, backed by SIDIZ's South Korean market leadership and a solid track record with over 2 million units sold globally since 2007. Its award-winning design showcases cutting-edge ergonomics, with an S-curve that ensures superior synchronization and support for the spine.
The T50 boasts over ten movable parts for high-level adjustability, including the headrest, lumbar support, armrests, seat height and depth (forward tilt), tilting angle, and tilting strength. Its height adjustment options cater to users between 5'1" and 6'2", making it a versatile choice for various settings.
The T50's construction quality is exemplary, meeting or exceeding ANSI/BIFMA requirements with a weight capacity of up to 275 pounds. Certified as GREENGUARD compliant by UL, this desk chair with headrest ensures quality and safety throughout production.
With its layered seat cushion construction, sturdiness, and attention to detail, the Sidiz T50 is a compelling choice for users prioritizing ergonomic support and durability in an office chair. Backed by a risk-free 30-day trial period and a 3-year manufacturer's warranty, the T50 is a wise investment for those seeking an ergonomic chair that combines functionality with comfort.
10. Duramont Office Chair
The Duramont Ergonomic Office Chair is really revolutionary in quality and comfort. A lumbar support, headrest, breathable mesh back, and an innovative dual-lever adjustment system that allows users a customized reclining angle are some of its fundamental characteristics. The chair's eight-stage pneumatic controls allow for fast and simple height and backrest tilt adjustments.
One of the Duramont chair's best characteristics is its remarkable 330-pound weight capacity, which comes with a five-year warranty and a 90-day money-back guarantee. This office chair for hip pain is high-quality, with ergonomic support for the arms, hips, back and head. Add to the chair's adaptability with its three-dimensional armrests, which can move in three directions: vertically, horizontally and laterally. You can even flip them back up to ninety degrees for even more mobility.
With proportions tailored for maximum comfort, the Duramont chair has a wide back and seat, making it suitable for users ranging in height from 5'3" to 6'6". Its swivel function and adjustable headrest add to its overall ergonomic design, making it appropriate for a wide variety of users. For anyone looking for a durable, adaptable, and comfy (basically the best chair for lower back and hip pain), the Duramont Ergonomic Office Chair is a great option since it comes with a strong warranty and a dedication to customer satisfaction.
11. The Neo Chair
All Neo Chairs include breathable mesh backs, lumbar supports that may be adjusted for optimal back pain alleviation and posture support, height-adjustable cushioned seats, and strong, durable frames. The armrests may be folded flat when not in use, saving valuable space.
The backrest angle of the Neo Chair may be easily adjusted and locked into position thanks to its unique tilt mechanism. Because it can rotate all the way around, the office chair for hip pain is quite mobile. The collection emphasizes customer satisfaction by providing thorough documentation and a solid guarantee.
The Neo Chair 801, which has a white frame with a black mesh back and seat, is one such type. Its simple but refined style makes it useful in a wide range of professional contexts. The CPS mesh back and seat office chair with a black frame is yet another outstanding option, thanks to its modern design and ability to blend in with any workplace's existing furnishings. The Neo Chair line is ideal for those in need of an adaptable, high-quality chair for use in a variety of workplace situations.
Reasons Why Lower Back and Hip Hurt When Sitting for Long Hours
There are many reasons why your lower back and hips hurt when you sit for long hours. Perhaps you may have been wondering why. You may have asked yourself a question like, "Why does lumbar support hurt my back?" 
Ideally, lumbar support should not hurt your back unless something is not right. Below are some reasons why you may feel pain in your lower back or hip when seated for long hours. They may help you understand why lumbar support hurts your back. 
Poor Posture
Hip pain is common with slouch sitting when you don't mind your posture. What does this do to your back and hips? It puts pressure on your hips, especially if there is no back and hip support. This strain from poor posture can lead to back and hip pain whenever you sit. 
Leg Crossing
You may cross your legs at times oblivious to the risks it poses in the long run. What it does to your body is that you lean to one side when seated. The leaning puts pressure on one or both hips, leading to pain. 
Existing Medical Conditions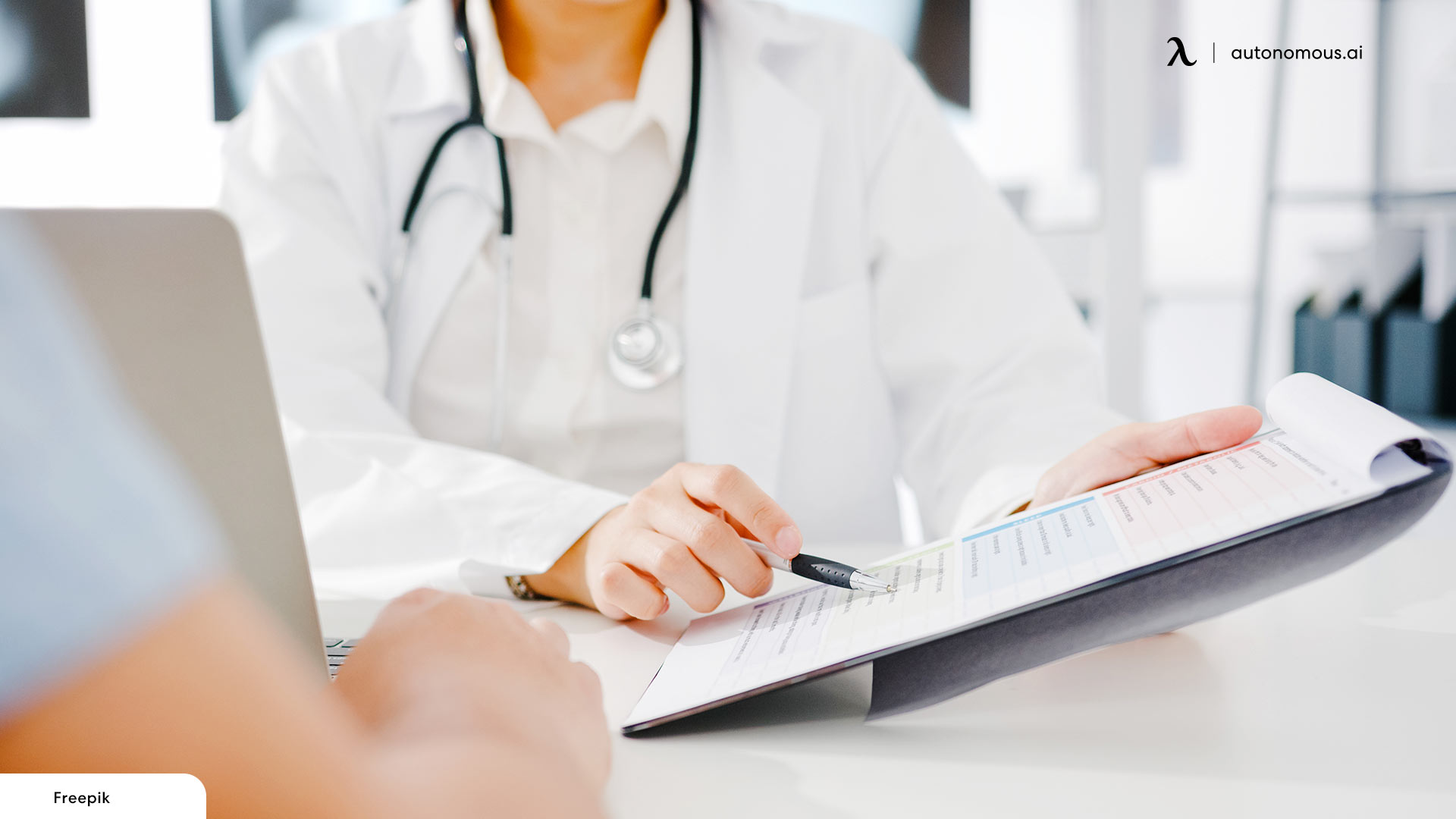 You may have a pre-existing medical condition that makes your back hurt. If that is the case, it goes without saying that you may continue to experience pain when you sit for long hours. The conditions may include gallbladder issues, rare abdominal artery tumors, and kidney stones. 
Sitting On an Uneven Surface
Sometimes, you may sit without minding the surface and the dangers it has in store for you. Sitting on an overly-soft surface or cushion may tilt your body to one side, putting pressure on your hip. This added weight on one hip leads to poor posture and eventual pain in the hip. 
Pinched Nerves
When you sit for long hours, you can pinch your nerves without knowing. The condition results from compression, stretching, or constriction of the nerve. Medically, the condition is radiculopathy. A pinched nerve leads to pain in the thigh, hip, groin area, and buttocks. You become numb, tingly, and feel burning sensations. There is also loss of movement. 
Muscle Strain
A muscle strain is also called a lumbar strain. It happens at the lower back when you overstretch or twist your back beyond accepted limits. Straining your muscles creates pain that extends down towards your lower back. Your back becomes stiff and difficult to move. If you don't take steps to correct it, it may become a long-term problem. 
Being Out of Shape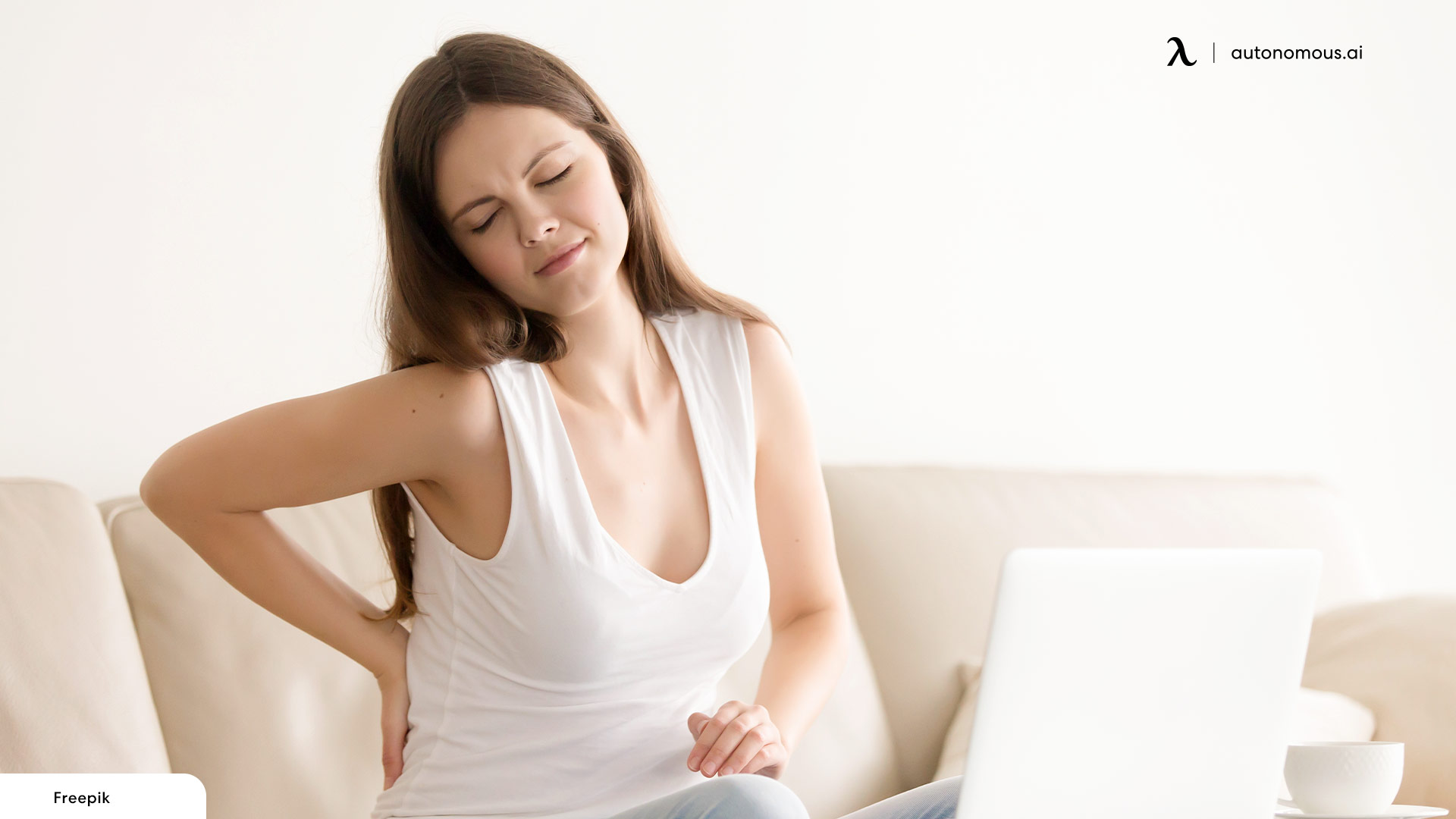 If you don't do a lot of physical exercises, your core muscles become weak. They cannot, in turn, support your spine well, leading to back and hip pain. How can you overcome this problem? Stretch a lot and do aerobic exercises to strengthen your core. The degree of strain on your back becomes reduced in return. 
Conclusion
Whenever you feel a bit of pain in your lower back or hips, check it out. Don't ignore it. The problem may be a pointer to bigger things yet to come. Investing in a good ergonomic chair with back support goes a long way to help. The article has listed several lower back support office chairs for your consideration. 
Make sure you understand what causes your lower back and hip pain before you address it. Your health is very crucial to your work, loved ones, and yourself. Take care of it accordingly. It does not hurt to invest in a good reclining office chair if it is what is needed to help.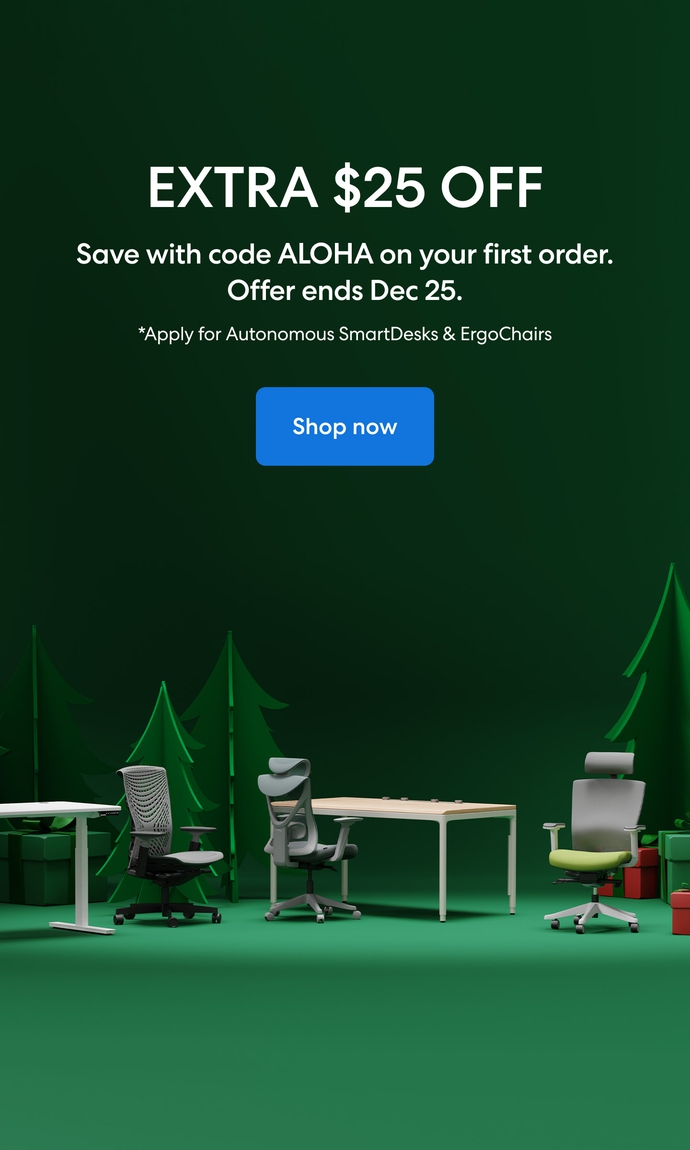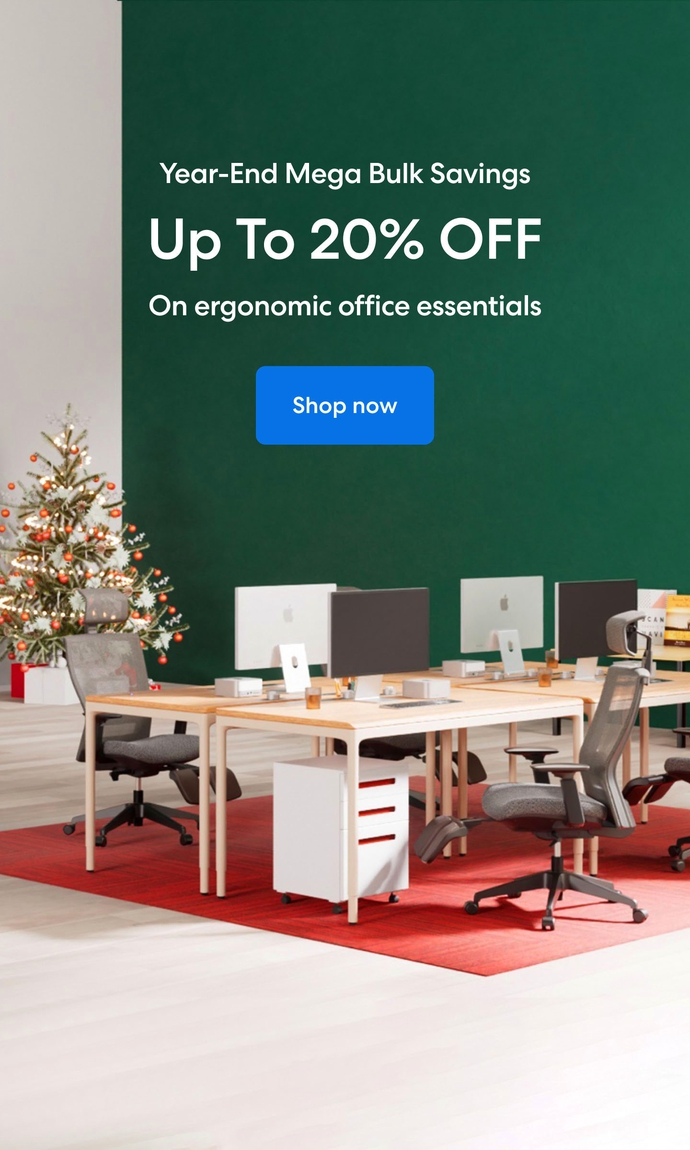 Subcribe newsletter and get $100 OFF.
Receive product updates, special offers, ergo tips, and inspiration form our team.