Lyric Therapeutic Massager
Color: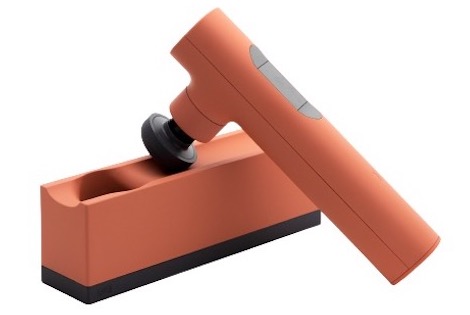 Not available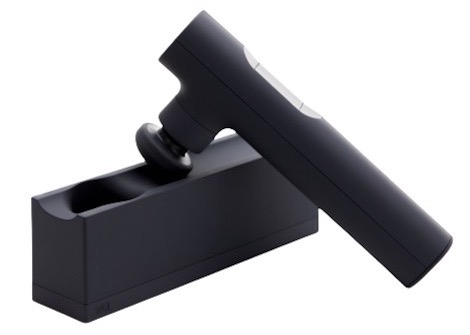 Not available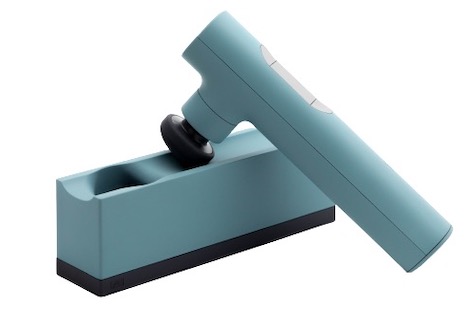 Not available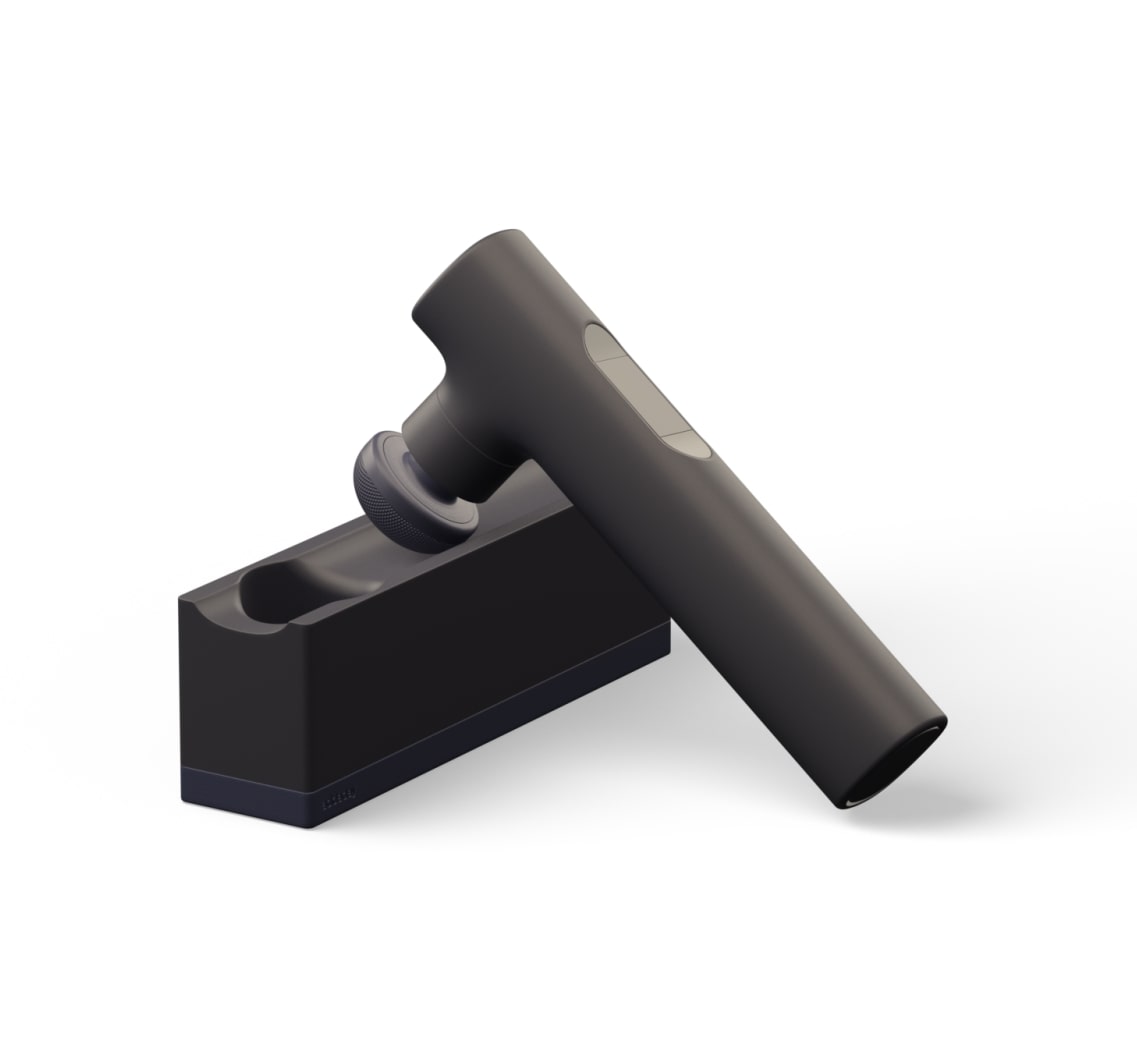 Not available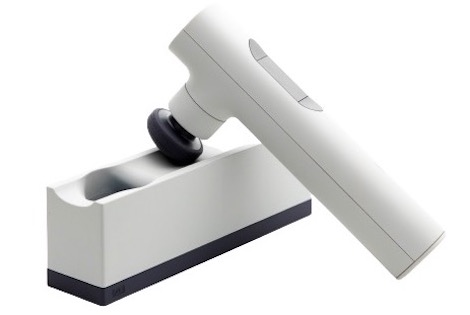 Not available
Buy now
Add to cart
FREE shipping Oct 04 - Oct 06. FREE 30-day returns.
Sold and shipped by Experience Lyric

Price Match Guarantee
• Wifi connection required for updated therapies and content • Helps temporarily relieve minor muscle pain, relax or energize, and temporarily improve blood circulation • Docking station doubles as an induction charger • Sleek, stylish, and available in 5 colors • Includes long reach extension handle and 4 functional massage heads • Up to 4 hours of battery life
• 1-year warranty
The Lyric therapeutic handheld massager is so much more than a percussion massage gun. It is a new type of intelligent self-care device that takes the guesswork out of wellness. With an intuitive built-in touchscreen, it offers guided massage therapies to help temporarily relieve minor muscle aches and pains, relax or energize, and temporarily improve local blood circulation.
Deep dive into specs
About Lyric Therapeutic Massager
When muscular tension, tightness, or stiffness causes pain or discomfort, a therapeutic massager can help. The mechanical or electrical vibrations of the massager aid in increasing blood flow and alleviating muscular tension. Therapeutic massagers come in a wide variety, each tailored to relieve a particular kind or location of the pain. However, you can also wear a massage desk chair or have office workout equipment for a healthy life. Handheld massagers and back and foot massagers are common forms of therapeutic massagers. A portable handheld massager is great for massaging tight muscles anywhere on the body, including the neck, shoulders, and back. Particularly useful for relieving discomfort in the lower back, back massagers are meant to work on the back as a whole. Foot massagers are intended to alleviate foot pain and discomfort and can be used to treat problems like plantar fasciitis.
About Lyric
To help its customers feel their best, Lyric focuses on developing innovative health and wellness solutions. Along with conventional massage tools, they also provide therapeutic firearms. These tools were created to alleviate aches and pains in muscles, joints, and other body regions. They provide gifts for people with back pain. Lyric makes therapeutic massagers and massage guns that are both simple and effective for their intended purposes. You can choose one that fits your needs because they come in all shapes and sizes. They are a great fitness equipment brand. In addition, many Lyric massage guns come with different attachments and degrees of strength so that you may tailor your massage to your needs and focus on the regions causing you the most discomfort. Tensed muscles might benefit from the heat treatment features of some massagers.
About Lyric Therapeutic Massager
The Lyric massager is a cutting-edge tool for a fresh approach to pampering oneself. This massager has a built-in touchscreen and guided massage therapies to aid minor muscular aches and pain, relaxation, energy boost, and increased local blood circulation, setting it apart from classic percussive massage guns. Using it is simple and removes the guesswork from health and fitness. With the Lyric massager, you can feel good about showing off in high morale due to its sleek design, portable docking station, and eye-catching color selections.
What Exactly Is A Therapeutic Massager?
Therapeutic massagers employ vibrations to alleviate the pain and suffering associated with muscular tension, tightness, and stiffness.
How Do They Work?
The therapeutic massager is a fitness equipment that induces a muscle relaxation reaction through vibrations. By flexing and relaxing in reaction to the massage, the muscles enhance blood flow and oxygen flow to the region. It's best to ease into utilizing a therapeutic massager at a low setting and work your way up if necessary. In addition, you should stay away from utilizing the massager on any tender, swollen, or damaged spots.
Why Should You Invest In A Therapeutic Massager?
Therapeutic massagers use mechanical or electrical vibrations to activate muscles and alleviate pain and discomfort. They help you deal with discomfort and boost your health simply and efficiently. Relief From Pain And Discomfort: Muscle tightness, soreness, and stiffness are all causes of pain and discomfort that can be alleviated with a therapeutic massage. They can also enhance mobility and flexibility, making getting around and going about your day simpler. Improved Circulation: A therapeutic massager's vibrations can boost blood flow and oxygen to the area getting massaged, easing pain and suffering while also increasing the range of motion and calming the mind. Enhanced blood flow also speeds recovery from muscle and joint pain. Reducing Stress: After a hard day, unwinding with the help of a therapeutic massager might be just what the doctor ordered. The state of relaxation and well-being that it might provide is a welcome side effect. In turn, this can improve your quality of life by giving you better rest and viewing the world in a more optimistic light. Convenience: In terms of self-care and pain management, therapeutic massagers are a practical solution because of their portability and user-friendliness. You won't be limited to any one setting; put them to use wherever! Affordable: A therapeutic massager might be a cost-effective replacement for professional massages. Furthermore, you may utilize them whenever it is most practical for you.