Work Wellness
Amazing Gifts for Back Pain Relief for People at Work

Autonomous
|
Sep 25, 2022
1,231 Views
People that suffer from chronic pain, especially as they work struggle to find the best solutions. In fact, sometimes the pain could even prevent them from working to their fullest potential. It is the same with lower back pain. If you are online searching for the best gifts for back pain, then this is the page that you need to be on. We've listed out some pretty effective and advanced gifts for people with back pain that we think will take a load off their shoulders (or back)!
Best Gifts for Back Pain Relief
1. PMT Back Pain Relief Wedge
The PMT Back Pain Relief for back pain relief gift gives you effective relief for lower back pain and uses stimulants to relieve sore muscles in the area. Over time, the Dynamic Wedge Lumbar Traction tool can greatly lower sore muscles and reduce stiffness in the spine. It is ideally suited for lumbar degeneration, sprains or muscle strains, including sciatica and lumbar hyperosteogeny.
It works by giving you this massage therapy via infrared heat and light therapy in addition to vibration and massage. You can choose from versatile treatment options for customized pain relief by changing each mode for intensity with the included remote for comfort and convenience. It has an ergonomic design that can inflate or deflate for portability, and you can install it on any chair or flat surface. 
2. Mount-It! ErgoActive Lumbar Support Pillow
The ErgoActive lumbar support pillow from Mount-It is seamless for soft comfort during the summer. It is made out with high-density foam on the inside to retain its shape and fit many body types. It has a light cover with a zipper, so it's easy to remove, wash and put back. It is about 15" x 12.75" x 4.25" and has adjustable straps so you can attach it to any chair and align your spine as you work. It has a ten-year warranty.    
3. ErgoFoam Lumbar Support Pillow
Your whole back may be bothering you with this ErgoFoam lumbar support pillow, or you might know someone who is taller who could benefit from it. It is covered with a breathable mesh cover that is pet-friendly and has an extended reach design. With the contoured design of the thoracic support, the mattress will reach a wider area across your back, and the memory foam will mold to your body. With its adjustable straps and sweat-repellent mesh cover, this pillow is sure to keep you comfortable.
4. PMT Spinal Decompression Belt for Lumbar Traction by Theratrac
You can also stretch your back further with the PMT Decompression Belt and provide lumbar traction relief. Using the Theratrac Spinal Traction Device, you can get relief from lower back pain and sciatica symptoms. Consequently, you will not experience pain in this area when engaging in regular physical activity.
Stretching and relieving tight muscles while improving posture helps relieve the stress that keeps piling onto your back. A unique feature of this product is its front sync-lock panel, designed to assist with decompression therapy. It is important to secure anti-gravity lifts to the body to achieve maximum effectiveness on the lower back.
5. Mount-It! ErgoActive Cooling Gel Seat Cushion
The ErgoActive cooling gel seat cushion from Mount-It can be used anywhere you like to sit. Designed with a non-slip bottom, this cushion keeps you in place while you sit and creates a more comfortable posture. You will find relief from the lower back, hip, and coccyx pain as a result of answering this question.
It reduces heat buildup and is ideal for hot days with its thick layer of cooling gel. A memory function allows it to conform to your back when you sit and return to its original shape when you stand. It measures 17.5" x 13.75" x 3" and comes with a removable cover that you can wash.
6. Mount-It! ErgoActive Memory Foam Seat Cushion
There are many similarities between the Mount-It! ErgoActive memory foam seat cushion and gel cushions. The only difference between this chair and the previous one is that it comes up with a memory foam cushion that will retain its shape over time regardless of how much you use it. You can use the cushion regardless of your weight, thickness, or height. It is good for balancing your spine as well. In addition to relieving pressure on your low back, coccyx, and hips, it can also be removed for easy cleaning.
7. KERDOM Ergonomic Chair with Dual Lumbar Support
There are five support points on this chair that you can adjust to suit your needs. There is a range of movement on the backrest panel between 95 and 130 degrees. A footrest that you can adjust up to 46CM is available too. You can even have the chair's height adjusted by 10CM. A tilt tension adjustment, an inward or outward lock angle adjustment, and a height adjustment are also located under the chair's seat.
The KERDOM Ergonomic Chair with Dual Lumbar Support features a mesh fabric cushion with a premium backrest for cooling comfort during summer. Also, the headrest height is adjustable by 7CM up and down, and it can rotate 30°. In addition to 360° rotation, the wheels can be rotated in any direction. Your floors will be protected from scratches and noise with their soft and smooth texture. The product is also suitable for all floors, including carpet, wood, etc.
Where to Buy These Gifts
It's easy to purchase all the gift ideas for back pain you want for your colleagues through the employee purchase program without blowing your budget. Globally, low back pain accounts for the highest number of disability claims and the most frequent reason for workers missing time from work. Nevertheless, these tools can provide comfort and support for your back.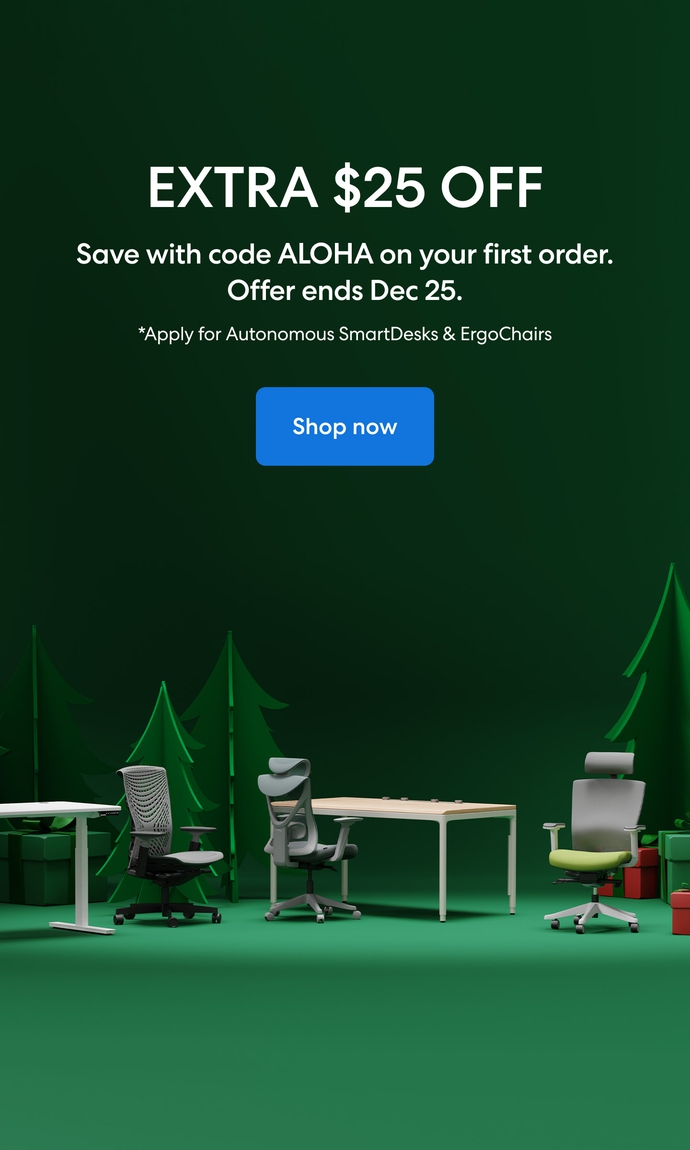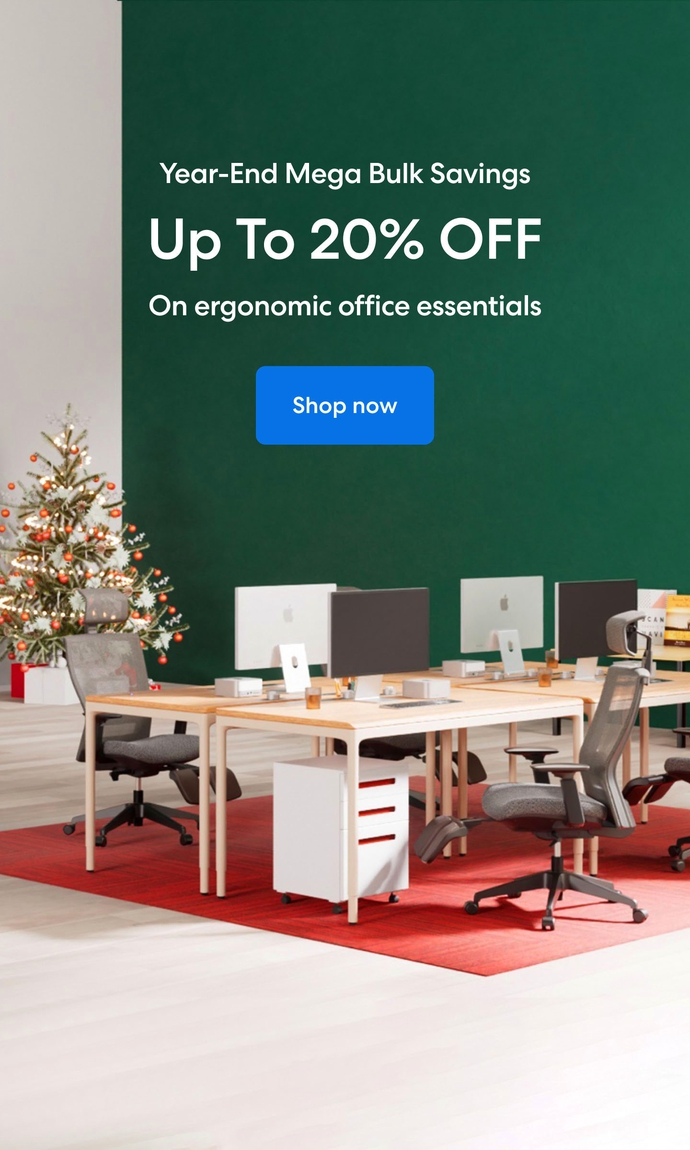 Subcribe newsletter and get $100 OFF.
Receive product updates, special offers, ergo tips, and inspiration form our team.