Smart Products
Shop The Best White Monitor Stand for Your Gaming & Working

Autonomous
|
Mar 22, 2023
764 Views
Taking care of your ergonomics is crucial, but nobody wants to compromise their workstation's aesthetics because of it. We found the perfect alternative to please both ends of the spectrum: getting ergonomic gadgets that are aesthetically pleasing. 
That's why we arranged the following shopping guide for the best white monitor stands on the market. Keep reading to learn more about our selection.
The Best White Monitor Stand You'll Love
1. Mount-It! White Mesh Computer Monitor Stand with Two Drawers
With the help of this white mesh monitor stand, you can easily raise your display to the appropriate height for typing and productivity. 
After the workday is over, its two storage drawers are ideal for putting away your home office items. Moreover, the components for this computer riser and desk organizer are all included in the package, and assembling it requires little to no effort. 
This stylish portable desk monitor stand is made of the highest quality metal, and its sturdy mesh frame can support up to 30 pounds. 
In addition, its mesh-vented design allows the metal white monitor stand to cool and ventilate your computer. 
2. FinerCrafts Desk Shelf
This monitor riser with a shelf complements your standing desk, provides additional space, and raises your monitor to a more lumbar-friendly height. 
Once you elevate the monitor, you can enjoy the extra workplace and storage space. In addition, the shelf's color and texture perfectly complement the desk. 
3. AOTHIA Aothia Large Dual Monitor Stand Riser
The 12-ply superior composite hardwood plywood and quality cork used to make this wooden dual monitor stand are strong, resilient, non-slip, and won't damage the desktop. Also, installing it is straightforward because of its structure. 
In order to discover your most comfortable seating position and to lessen eye strain, neck stiffness, and back pain while working, AOTHIA's desk risers raise your displays or PCs to an ergonomic height. 
This modern white monitor stand for desktop monitors increases your computer's utility while offering a minimalist style, giving your workspace a more contemporary appearance than your peers. 
4. Rain Design Inc mBase for iMac 24" White: The iMac Matching Stand
The Rain Design mBase lifts the screen of your iMac so you can work more comfortably while it is hidden underneath. Its white aluminum body flawlessly complements all seven of the iMac's color options while matching its white bezel, keyboard, and mouse. 
This white monitor stands really straightforward but very helpful. You will realize how amazing this product is once you start using it regularly. Few manufacturers successfully create their gadgets with Apple's design style in mind, but Rain Design is definitely the exception. 
5. AOTHIA Aothia Laptop Stand
The Aothia Desktop Monitor Stand is manufactured from 12 layers of premium raw wood; it doesn't need to be installed; you only need to unfold the stand, and that's it. 
Beneath the wood laptop riser, there is ample room to arrange various devices, including laptops, which helps you save some room on your desk. 
This white computer stand is appropriate for a home office. It makes it simple to store a variety of small items and efficiently frees up desktop space, allowing you to work at home in a productive and enjoyable environment. 
Moreover, it can be paired with various solid wood desks. Each monitor stand keeps the natural and lovely wood aesthetic many people love. 
6. R-Go-Tools Ergonomic Laptop Stand, Aluminum Laptop Mount
With the help of this thin and flexible laptop stand, your laptop can be raised to the ideal eye level, preventing you from squinting at the screen and alleviating neck and shoulder strain. There are five different height options available for it. 
The R-Go-Tools white computer stand is more stable because it is entirely composed of thicker aluminum alloy. Additionally, it is easy to carry around because the stand can be detached and is simple to assemble without equipment. 
There are just two holder hands on the ventilated elevator desk stand, so there is more room for the heat to escape and prevent your computer from overheating. Also, you can arrange your office supplies on the thin stand. 
7. Elloven Monitor Stand
Your neck and shoulders are less stressed when the monitor is positioned correctly, making this white monitor stand with drawer a simple and useful ergonomic solution for neck strain. 
It provides useful storage while taking up minimal desk space, making it simple to keep your workstation organized. Moreover, there is great storage in the drawer and compartments for keeping all the desk accessories you want near your working area. 
This stand is made of natural bamboo, which softens the appearance and gives a clean and cozy design. 
8. AboveTEK Premium Acrylic Monitor Stand
The AboveTEK one-piece white monitor riser with a transparent base and highly polished acrylic material complements all aesthetics in your home or business. Elevate your display and manage your desk space without any elaborate setup procedure. 
This vertical laptop stand can lift various heavy devices thanks to its ergonomic structure and robust construction. You can use it to place a TV, an iMac, a printer, a desktop, etc. 
With this extended acrylic stand, which provides additional room beneath to keep your full-size keyboard and mouse, you can reduce the untidy clutter and save your important desktop space. 
9. Mind Reader - PC Laptop IMAC Monitor Stand
The sturdy, heavy-duty plastic Mind Reader monitor stand with storage is designed to hold most flat-screen display monitors, televisions, computers, printers, and other devices. It blends very well with any workplace or home aesthetic. 
If you want better working circumstances and an improved neck posture, you can lift displays or laptops to a comfortable viewing height with its detachable legs. This lessens back pain brought on by hunching over while working. 
Moreover, the white monitor riser has removable legs with non-skid feet that help it stay stable on your desk or table while you work. The stand has three compartments, perfect for keeping all your office supplies. 
10. Mount-It! Monitor and Laptop Desk Riser
The Mount-It! Monitor Riser and Laptop Stand is a versatile and practical solution for anyone looking to improve the ergonomics of their computer setup. The stand is made of durable aluminum and has a weight capacity of 44 pounds, making it sturdy enough to support both a monitor and a laptop.
One of the standout features of this stand that will amaze you is its ventilated design, which helps dissipate heat from your laptop and prevent overheating. This can be particularly beneficial if you use your laptop for extended periods of time. It is simple to install in all workplaces and maximizes the space on your desk.
11. Mind Reader - Glass Monitor Stand Riser
The Glass Monitor Stand Riser is a durable steel and glass monitor stand suitable for most flat-screen monitors, televisions, laptops, printers, and other devices. It is portable, stable, and easy to store. Moreover, it can carry up to 50 pounds, matches any workplace or home decor, and has a modern style. 
Improve your neck position and work environment by raising your computer, laptop, and television screens to a comfortable viewing height. This will help you reduce discomfort caused by bad posture when working or watching television. 
In order to prevent it from moving when users are seated, the riser stand includes a sturdy metal base with Velcro non-slip feet. Its sturdy design is ideal for using it anywhere you want, and it features a storage slot perfect for keeping your office supplies.
12. Mind Reader - Metal Monitor Stand Monitor Riser 2 pk
This set of two metal monitor stands with a vented design can support up to 44 pounds each and fit most flat-screen monitors, televisions, computers, printers, and other devices. 
Its ergonomic design lifts televisions, laptops, and computer monitors to a comfortable viewing height. Moreover, it features rubber cushions to limit the movement of the risers while placed on a table or any other surface. The aluminum ventilated structure of this white dual monitor stand is ideal for keeping your devices cool while you work. 
You can benefit from increased performance and labor efficiency with these stands. Moreover, you can store your keyboard and supplies under the monitor riser. 
13. Insignia™ - Ergonomic Laptop Stand
Are you aware of the time you spend working or using social media on your laptop? Long-term laptop use can cause all sorts of problems, from wrist discomfort to back and shoulder issues. However, this Insignia white dual monitor stand offers some relief. 
You can be comfortable while working because its height and angle are completely adjustable. Its stand, made of lightweight yet sturdy aluminum, provides adequate cooling and ventilation. In addition, it can support laptops up to 17" in width and 13.2 pounds in weight. 
14. K&M 26773 Tabletop Monitor Z-Stand
The Tabletop Monitor Z-Stand consists of two attractive and sturdy table supports for speakers and studio monitors. You can find them in white, black, and gray. The white computer stands have a 253 mm height and feature four rubber pads for the base and support plate, which also serve as sound insulators. These stands' suggested maximum load is 33 pounds, and each of the sturdy steel stands weighs 6 pounds. 
15. Grovemade Matte White Desk Shelf
This Desk Shelf System improves your workstation and makes you more productive throughout the day. It provides a comprehensive cable management system and a space for everything you need for work. 
You can raise your displays to improve ergonomics and provide enough room for storage. Moreover, this white desk shelf creates subtle organizing zones to clear some space on your desk and allow your items to coexist in peace. 
In addition, you can choose the layout. You can make it look like a shelf and laptop riser or three tiny shelves and a desk pad. 
16. Poppin Non-adjustable Monitor Riser
Use as much space as possible with this white monitor riser. The shelf design provides enough storage space for office supplies, gadgets, or other materials, and the screen is conveniently positioned at a comfortable working height. Your desk will have a clean and contemporary style with a sharp white tone. 
17. Fellowes Standard Adjustable Monitor Riser
With this white computer stand, you may raise your display to the right height for ergonomic viewing. This lightweight riser lets you manage your computer cables and accommodates monitors weighing up to 60 pounds. It has a robust plastic frame and a non-skid base for increased stability. With three height adjustments ranging between 2 and 4 inches, this Fellowes monitor riser provides a pleasant view of the screen. 
18. TEAMIX White Dual Monitor Stand Riser with Drawer
The white monitor stand can be made shorter or longer depending on the monitor's length, thanks to its length adjustment that ranges from 28.3" to 37". 
Moreover, three cam-locked shelves allow you to flip the ends and place the monitors exactly as you want. The monitor stand helps eliminate neck and upper back problems by raising the monitors to a comfortable height. 
19. Dakesha Monitor Stand by Ebern Designs
Raising your screen 3 inches with the Ebern Designs Simple Monitor Riser helps you extend your work area, maintain good posture, and lessen eye strain. You will also get fantastic storage space because it offers a spot to keep all the gadgets you want. 
This white monitor stand is safe for you and your family because it is created from zBoard recycled paperboard, which is non-toxic and environmentally friendly. 
20. Monitor Riser Stand by Ballucci
You can use this desk organizer with storage as a riser for your laptop, printer, TV, monitor, etc. 
Moreover, you can improve your posture by raising your laptop or monitor while using the two storage spaces to keep your desktop organized. 
The desk shelf is 5.8" high and features two 18.75" broad storage areas, which help you organize your workspace and store office supplies. 
Bottom Line
Now, shopping for white monitor stands will be much easier, as you have a wide range of options to choose from. You can also check out our selection of the best three monitor stand setups. However, if you want other ergonomic gadgets and deals, don't forget to check out our store.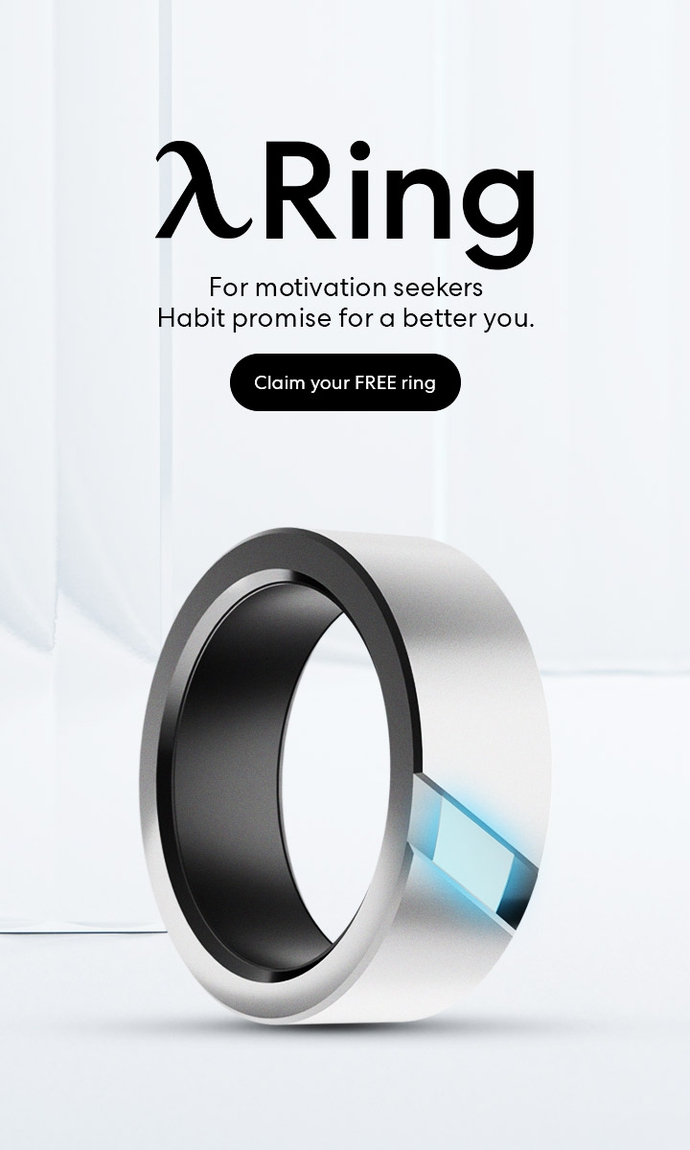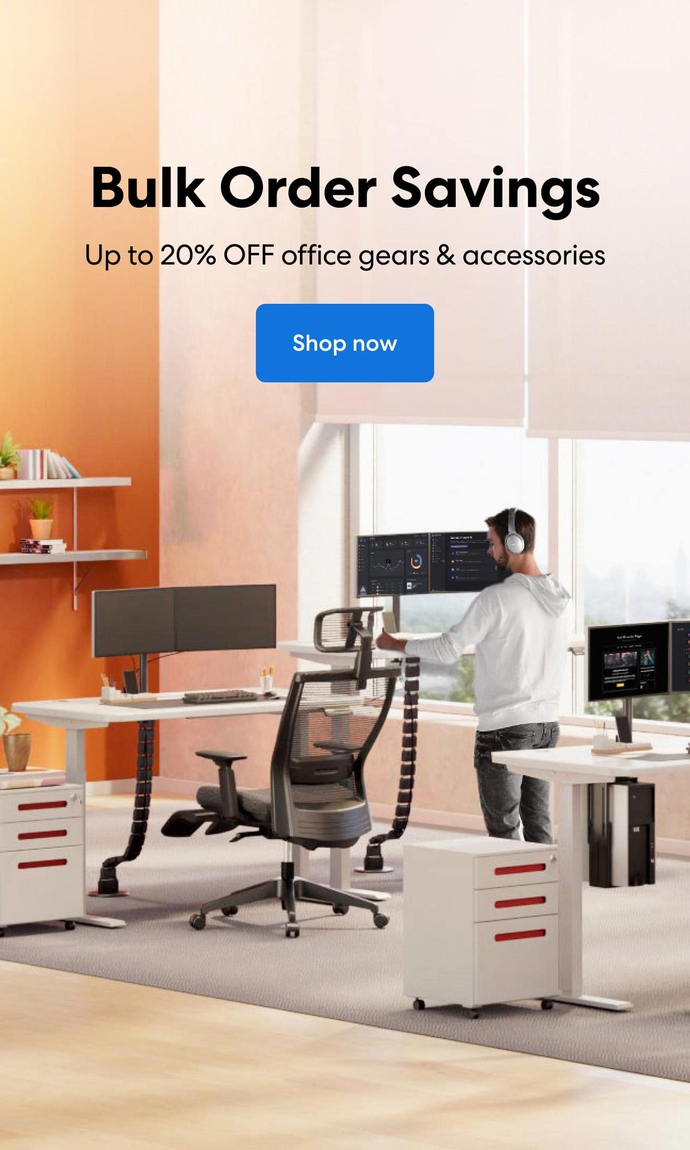 Subcribe newsletter and get $100 OFF.
Receive product updates, special offers, ergo tips, and inspiration form our team.