Smart Products
Sturdy Desk Guide: How to Determine Your Desk's Strength

Autonomous
|
Apr 1, 2023
869 Views
There's no doubt that a sturdy desk is essential - particularly for employees who are working from home. It isn't just a luxury; it's a necessity for efficient productivity. With the right features and structure, your study desk can help you work smarter and more comfortably.  
However, with so many available options, it can be challenging to choose the right desk for you. In this article, we will go over how to test a desk's sturdiness, the importance of a sturdy desk, and how to choose one for the office. 
Whether you're looking for a sit-stand desk or a home standing desk, our top 10 picks for sturdy desks will help you keep up with your daily tasks. 
Which Materials Are the Sturdiest for Office Desks?
The following are some of the materials that are strong, durable, and reliable: 
High-pressure Laminate
Made from decoration paper fused with many Kraft papers using resin, the high-pressure laminate is a strong manufactured composite material. With a protective finish, it looks similar to wood and is known for its durability, which makes it a popular material choice for offices. Plus, they're super easy to maintain. 
Hardwood
Made from deciduous trees, such as birches, maples, locusts, and oaks, hardwood gives the finished product a beautiful natural look. Hardwood manufacturers prefer it over other materials due to its resistance qualities, strength, and durability.
Reclaimed Wood
This is old wood given a new life purpose. Reclaimed wood offers ageless distinction and beauty and has a nice characteristic. It's made from old-growth trees, which are very hard to find. Using reclaimed wood is sustainable and eco-friendly. It can also have unique character, texture, and history, making it a perfect material choice for rustic or industrial-style desks.
MDF
Also referred to as medium-density fiberboard, MDF is made from a combination of hardwood and softwood, broken down into fibers, and put together using wax and a heating process. It is strong, lightweight, durable, and affordable. 
Testing a Desk's Sturdiness – Here's How to Do It
Typically, you would apply pressure on the desk to check whether the desk wobbles with your weight. However, if you're buying a sturdy office desk online, checking the desk physically is impossible.  
The best way to determine a desk's sturdiness is by going over the specifications of the desk. Whether you're looking for an ergonomic electric desk or a simple rustic standing desk, you must check the weight capacity and any other features, such as construction materials used (steel, MDF, hardwood, and so on), single or dual motors for height adjustment, and the base (whether it has non-slip feet).
The Importance of a Sturdy Computer Desk
There are many reasons why you should invest in a sturdy office desk, some of which include the following: 
Better productivity: A desk that does not wobble and provides a safe, reliable, and stable workspace can help improve productivity and prevent distractions.

Improved posture: A sturdy desk is essential for maintaining a proper posture which can help alleviate stress and pain associated with bad posture.

Longer lifespan: A sturdy desk is made from high-quality materials, which means it will last you longer, helping you save money in the long run.

Increased safety: A wobbly desk is a serious hazard, especially if your devices or work setup is at risk of falling. Imagine having your morning coffee spilled over your laptop or yourself because your desk was unstable. 
Common Reasons Why Your Desk Wobbles
If you're wondering why your current desk wobbles, the following are a few common reasons for it:  
Loose Hardware: Loose bolts and screws can cause the desk to move. It is essential to tighten the bolts and screws to minimize instability. However, tightening too much can cause damage to the desk. 

No Cross-support: Cross-support helps distribute the weight of the desk, and if there is no cross-support, there is a higher chance of your desk wobbling. 

Poor Bearings: Manufacturer's defects or improper installations can cause your desk to shift or rock after applying weight. 

Low Weight Capacity: A desk with a low weight capacity may start to shake or become unstable if you add items that exceed its weight capacity. If your desk cannot support your work setup, it's time to invest in a sturdy office desk. 
Choosing a Sturdy Office Desk | Things to Keep in Mind
Whether you're looking for an adjustable desk with a hutch or a manual standing desk, here are a few things you should keep in mind when choosing a sturdy office desk: 
Desk feet: Make sure the desk feet are non-slip and sturdy enough to support your work setup.
Desk top: The top of the desk should be made from high-quality material so that it can withstand daily wear and tear.
Build: Parts of the desk should be made from strong materials, such as iron or steel, and reinforced inner tube bearings to ensure additional stability.
Weight capacity: If you like to multitask and have several pieces of office equipment on the table at a single time, you need to consider the weight capacity of the desk before purchasing it.
The 10 Best Sturdy Desks for Your Office
1. Autonomous SmartDesk Core
Are you looking for a modern, sturdy standing desk perfect for all-day productivity? Whether you're worried about your well-being or simply looking for a sturdy standing desk, the Autonomous SmartDesk Core has got you covered. Made from a solid steel frame, the desk is as sturdy as it gets. 
With an adjustable height that ranges from 29.4" all the way to 48", the Autonomous SmartDesk Core is a dual-purpose office desk perfect for sitting and standing. It features a dual motor with a programmable keypad that allows you to add four custom height settings, ensuring you get the ideal height no matter the task. 
The desk has a two-stage frame capable of lifting 265 lbs. silently and steadily. Maxing its lift capacity out, the desk is super durable and remains rock solid the entire time.  
It's easy to assemble and shouldn't take more than 30 minutes to get it up. If you're looking for a more robust option, try the Chunk Oak Top, which has a 1.6" thickness. 
2. Autonomous SmartDesk Pro
If you're looking for more range and power than the Autonomous SmartDesk Core, why not try the Autonomous SmartDesk Pro? Like the core variant, the SmartDesk Pro comes with an adjustable height range that goes down to 26.2" with a maximum height of 52". 
Capable of lifting 310 lbs., the SmartDesk Pro offers more power and is more silent (10 dB) than the Core variant. It's for people who want a lot of tech and gadgets on their table while working. 
Whether you want to fit in two monitors set up, some notebooks, an entertainment system, or other gizmos, the SmartDesk Pro is a superior sturdy office desk that can support your work, tech, and more. 
The upgraded motors on the SmartDesk Pro sturdy computer desk make it a work of art. At peak performance of 310 lbs. at 1.3" a second, the sturdy office desk remains steady with only sub 0.5° of wobble, which is barely noticeable. You're getting the performance that can last you for years, even a decade. 
With neutral colors and a minimalistic design, the SmartDesk Pro will go perfectly with your home design and help your office look modern and stylish. 
3. FENGE Ultralong CompactDesk: Drawer and Bag Hook
With a touch of wood, the FENGE Ultralong CompactDesk exudes exquisite craftsmanship that comes with an under-desk canvas drawer perfect for storing office supplies, small objects, and your tech, helping you keep your workstation clutter-free at all times. 
The FENGE Ultralong CompactDesk has an adjustable height setting that ranges between 29.5" to 48.2", which is great for office work and even for teenagers to study.  
Talking about teenagers, some of them like a bit of music while working on their assignments to help them concentrate, and this sturdy standing desk has a hook on the side to hang headphones. You can even hang your office bag to keep your workspace tidy. 
Built from solid materials and featuring non-slip feet, the desk allows users to easily switch between standing and sitting positions to help improve blood flow and work productivity. 
4. FinerCrafts Standing Desk: Curved Top
With a T-style heavy-duty frame and a durable laminate desktop, the FinerCrafts Standing Desk: Curved Top comes in three colors, including English Walnut, which looks gorgeous. The FinerCrafts Curved Top desk has three different variants: 55", 60" Contour Top, and 71" Contour Top. 
These Curved Top desks are commercial grade quality, with powerful and quiet motors and intelligent features such as 4-level height presets and anti-collision detection. It just takes 30 minutes to assemble this sturdy desk and will last you for years! 
5. Wistopht SmartDesk Advanced
Capable of performing much faster than the SmartDesk Core while featuring the same frame used in the SmartDesk Pro, the Wistopht SmartDesk Advanced is a collaboration between Autonomous and Wistopht to create an ergonomic, smart desk with intelligent electronics. 
It has a three-stage frame with an adjustable height that ranges between 25" and 51". The sturdy computer desk can carry a load of 265 lbs. at a maximum speed of 1.6" per second and a 50 dB whisper-quiet performance from its dual motors. 
Wistopht's simple-to-use 3-digit keypad makes it easy for users to have four different height presets, allowing it to sync to your preferred work style with a click of a button. 
Its minimalistic design and gloss finish makes the Wistopht SmartDesk Advanced a great addition to your house, allowing you to be productive while working from home. 
6. Mount-It! Standing Desk: Sustainable Melamine
Looking for a medium-sized sturdy office desk with enough room for multitasking? Introducing the Mount-It! Standing Desk: Sustainable Melamine that is 59" long and 29.5" wide and adjustable height between 29.7" and 49.4". 
The Sustainable Melamine has a single motor capable of lifting 176 lbs. with three programmable settings, allowing you to elevate your work desk without interrupting your workflow. The transition from one height setting to another is smooth and extremely quiet, and the digital height display allows you to see the height and adjust accordingly. 
With the base made from steel and the table top made from Melamine (a strong and durable building material), the Sustainable Melamine is a sturdy standing desk that will look good in any room or office. 
7. Northread Standing Desk Pro: Dual Motor
Available in three different colors (black, white, and gray), the Northread Standing Desk Pro: Dual Motor is a gorgeous and elegant sturdy standing desk. It has an adjustable height ranging between 25" and 50.8", allowing adults and teenagers to use the desk in a sitting or standing position. 
Its powerful dual-motor system is capable of adjusting the height at a speed of 1.57" (4cm) per second while being extremely quiet (just under 50 dB). The four programmable memory presets are perfect for multiple users and those who like to alternate between sitting and standing. 
What's great about the Northread Standing Desk Pro is the round edges of the table instead of sharp corners, preventing you and others from getting hurt. If you're looking for a simple, sturdy office desk, the Northread Standing Desk Pro is roomy, strong, and has a minimalistic design that would suit any workplace. 
8. Aiterminal Ergonomic Electric Desk: USB ports /4 memory height
The Aiterminal Ergonomic Electric Desk is gorgeous and offers safety and features that make it the perfect sturdy desk for your home or workplace. It boasts a Maple-colored wood top drawer desk that looks sophisticated and elegant. The desk offers an adjustable height range of 27.5" - 46.7 ", sufficient for sitting or standing. 
If you're looking for a multi-desktop setup, the desk can lift up to 132 lbs., sufficient for two monitors, a laptop, and other items. The powerful motors ensure a smooth and quiet (below 50dB) height adjustment. 
Besides the four memory presets and manual controls to adjust the height, the Aiterminal Ergonomic Electric desk comes with two type A and one type C 18 w fast charging USB ports and a single socket with three plugs.  
Although it is perfect for the office, the Aiterminal Ergonomic Electric desk can also work well as a sturdy gaming desk! 
9. ApexDesk Standing Desk: Pneumatic Lift Mechanism
With a one-piece solid rectangular top made of MDF and 3D laminate, the ApexDesk Standing Desk spans 55 inches wide, allowing you a roomy desktop for all your multitasking needs. The steel construction and reinforced inner tube bearings make this table highly durable and strong. 
What's great about this sturdy desk is the pneumatic lift mechanism that allows users to adjust the height by simply pulling on the lever at the bottom of the tabletop. Pulling the level raises the height, while pushing the top with the lever pulled lowers the desk's height. With a lifting capacity of 180 lbs., the desk adjustment is much faster than electronic height adjustable and very quiet since there are no motors installed. 
It's easy to assemble and arrives in two boxes semi-assembled, requiring only two screws for the top and 14 for the base. It has two rolling casters, adding mobility to this sturdy computer desk. 
The industrial look of the ApexDesk looks fantastic with the mesh, but it may not suit a home environment. However, it is ideal for classrooms, offices, warehouses, and other industrial settings. 
10. EUREKA ERGONOMIC Standing Desk: Double Drawers and Hutch
Are you looking for a simple and minimalistic sturdy computer desk? The EUREKA ERGONOMIC Standing Desk: Double Drawers and Hutch comes in two different colors: rustic gray and classic. The solid steel frame and dual motors can help lift 220 lbs. weight, which should be enough for work requirements. 
It has an adjustable height between 29" and 48", operable using the programmable keypad with two memory presets. The two slide-out drawers are spacious to keep your items in and ensure a tidy work setup. There are also two built-in power outlets and two USB ports, which makes this desk convenient if you have a lot of gadgets that you need within your reach. 
Conclusion
Whether you're looking for a smart desk or a contour standing desk, it is important that you check out the features and specifications before investing in one. A desk is one of those furniture pieces that should last you a long time and cater to your needs. If you don't take the time to research it, you might end up with one that doesn't suit your work or home requirements. Happy desk hunting!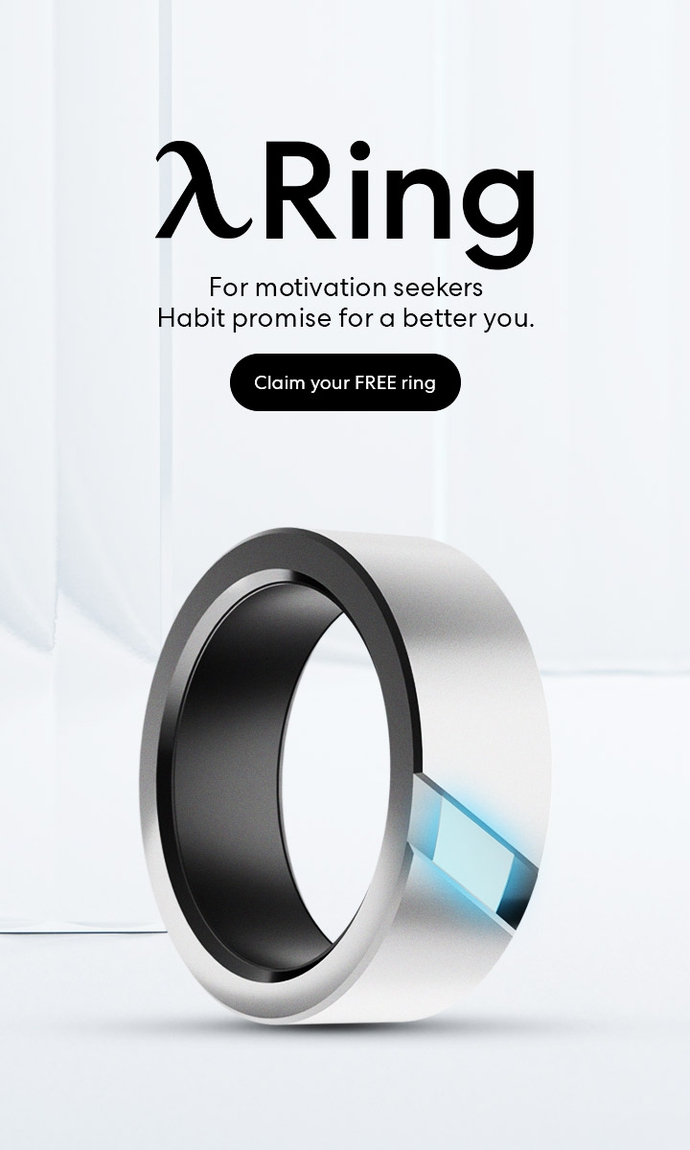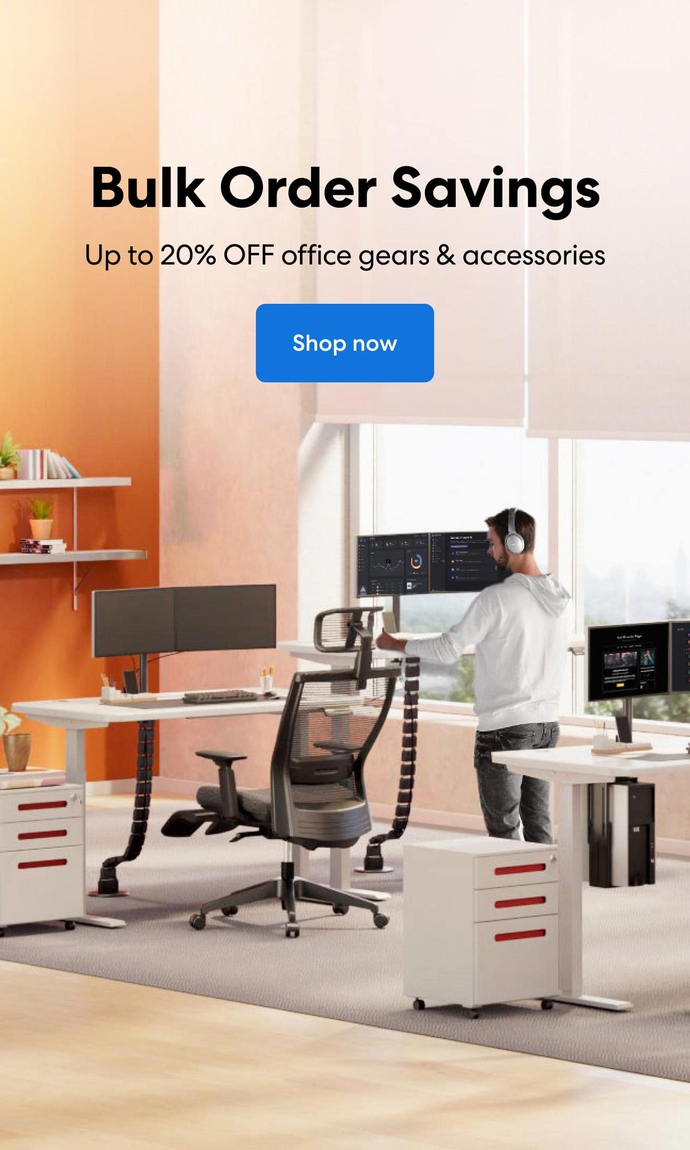 Subcribe newsletter and get $100 OFF.
Receive product updates, special offers, ergo tips, and inspiration form our team.