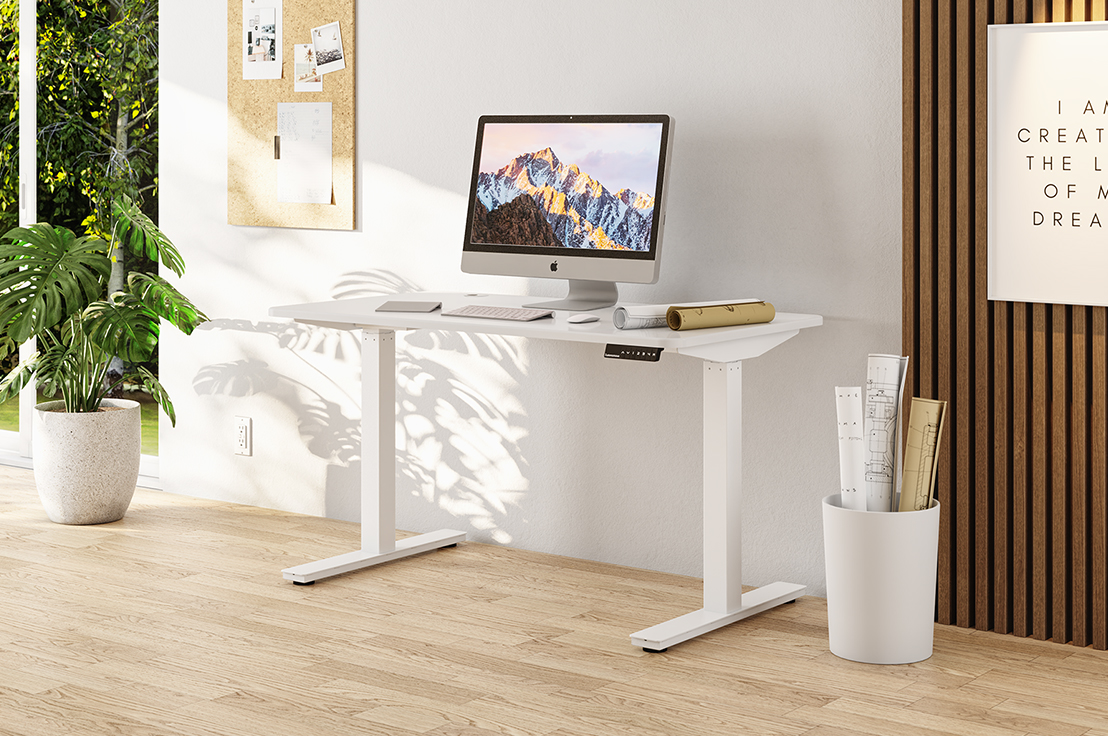 1. The Minimalist Home Office Desk Setup
Keep it simple, silly. Also known lovingly as the KISS method. Creating a sustainable, frictionless workflow is the path to achieving optimum productivity, and a minimalist desk setup is a great way to get there.
2. Go Green with your Home Office
Adding plants to your home office can work wonders for your mood and energy levels. Unless you have really bad allergies (and even then you still have a few plant options) adding some green life to your home office will do wonders for you in just about every possible way.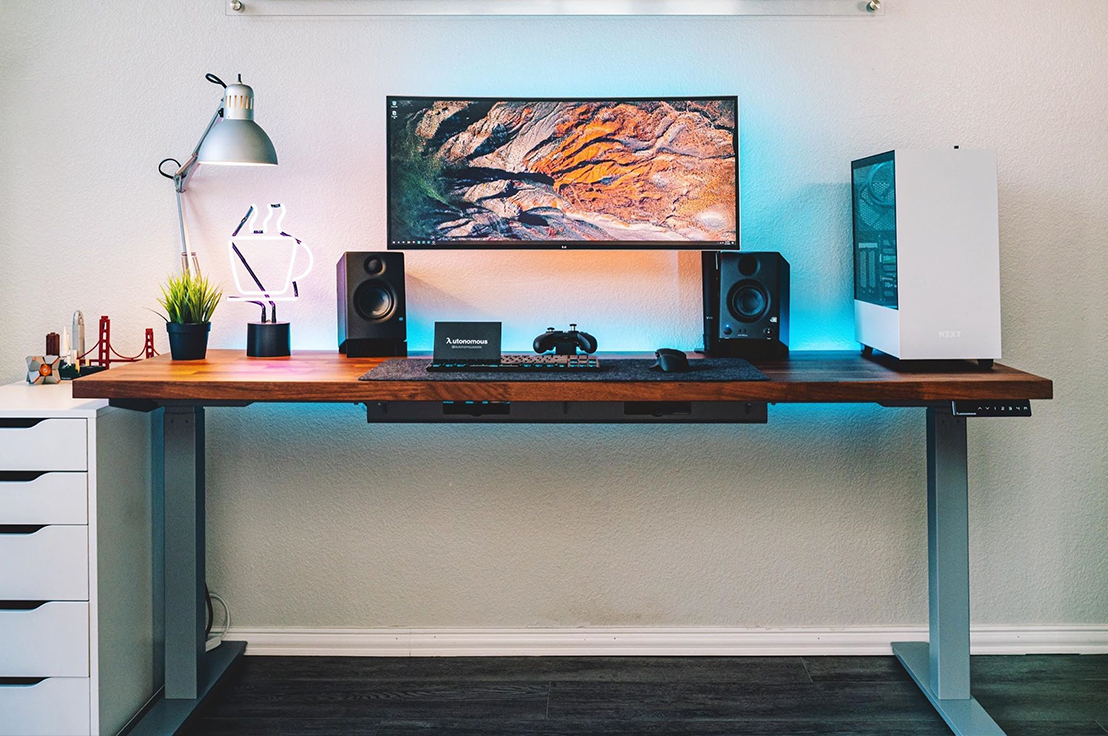 3. A Setup Desk for Peak Productivity
If you've heard it once, you've heard it a thousand times by now: sitting is the new smoking. Choosing the right tools to keep yourself physically sharp and then incorporating whatever works best for your mood is what will keep you productive in your home office.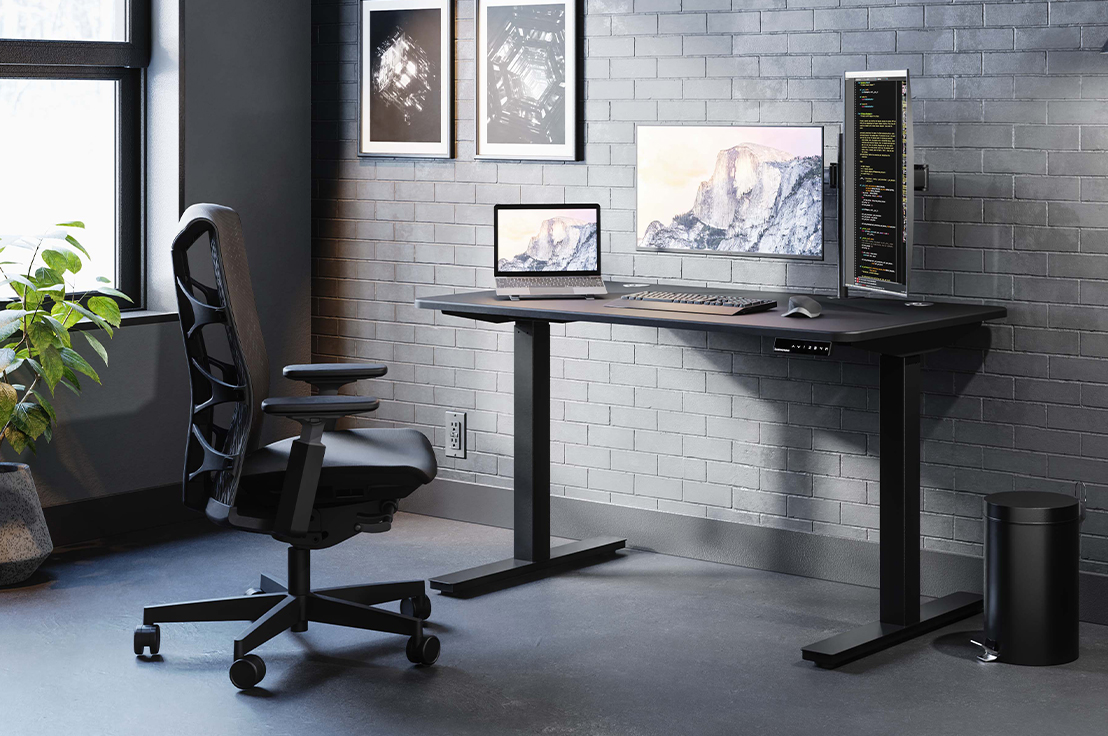 4. Desk Setup for Developers
Being a developer is a unique gig. The combination of stillness and focus that it requires means your home desk setup must be a top priority so that when it's time to work, you can sit down, log on, and get crackin' with a desk, chair and monitor combination that feels like it's custom made just for you.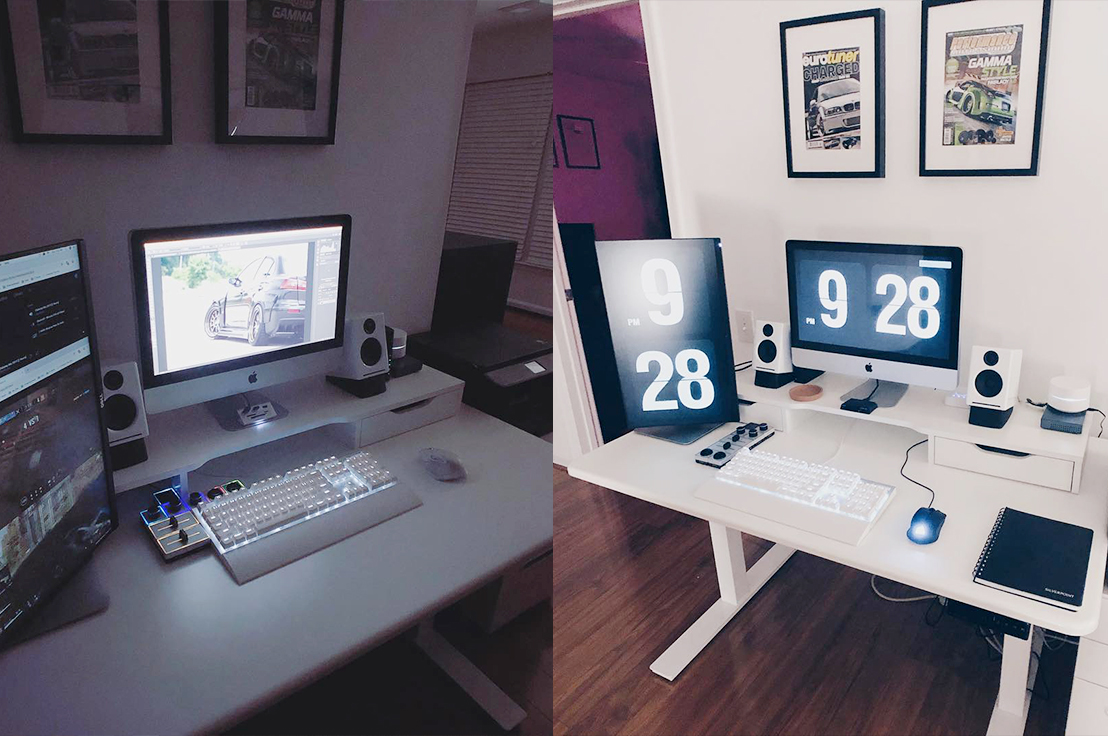 5. Producer and Designer Desk Setup
You can't let your imagination run free when you're all cramped up trying to work on an old desk in a makeshift home office. When building a home desk setup for a producer, designer or anything in between, you need to incorporate room to draw, sketch, doodle, plan, scrap the plan and make a new plan, and even just daydream. You. Need. Space. To. Create.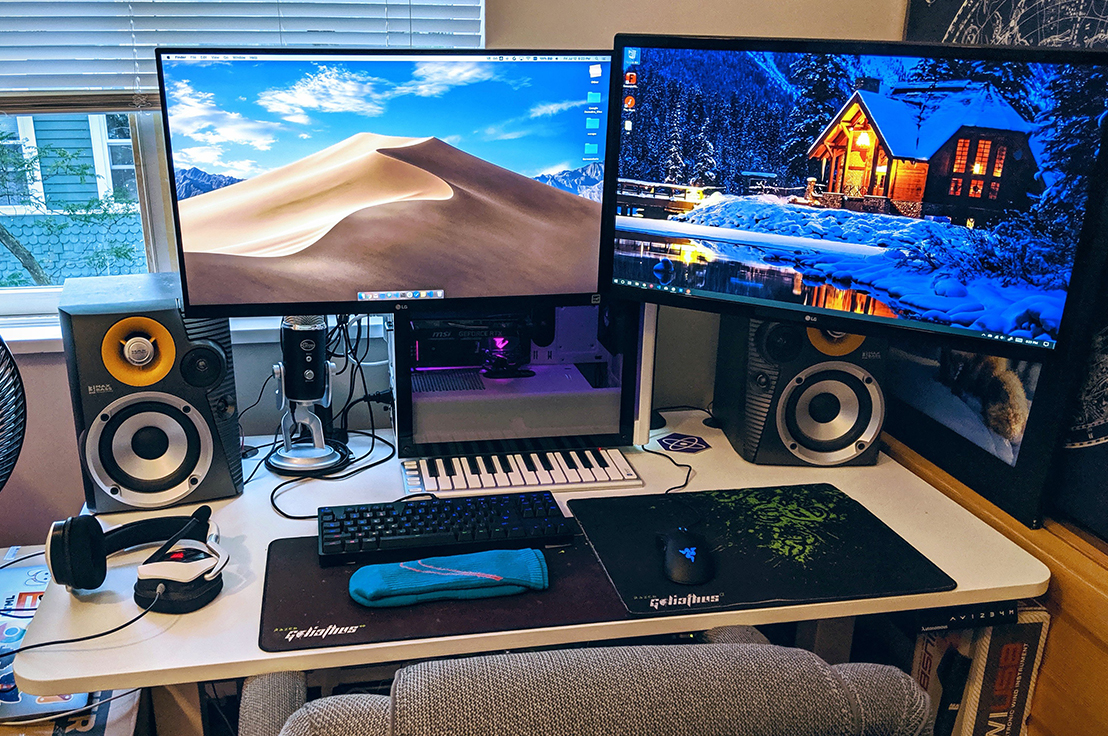 6. Home Office Desk Setup for Digital Artists
The transition to a digital world has changed the lives of artists around the world, maybe as much as any other profession. While the old ways of physical tools and creative work setups are surely still part of the process for some artists, others have embraced online tools and digital processes to create their masterpieces.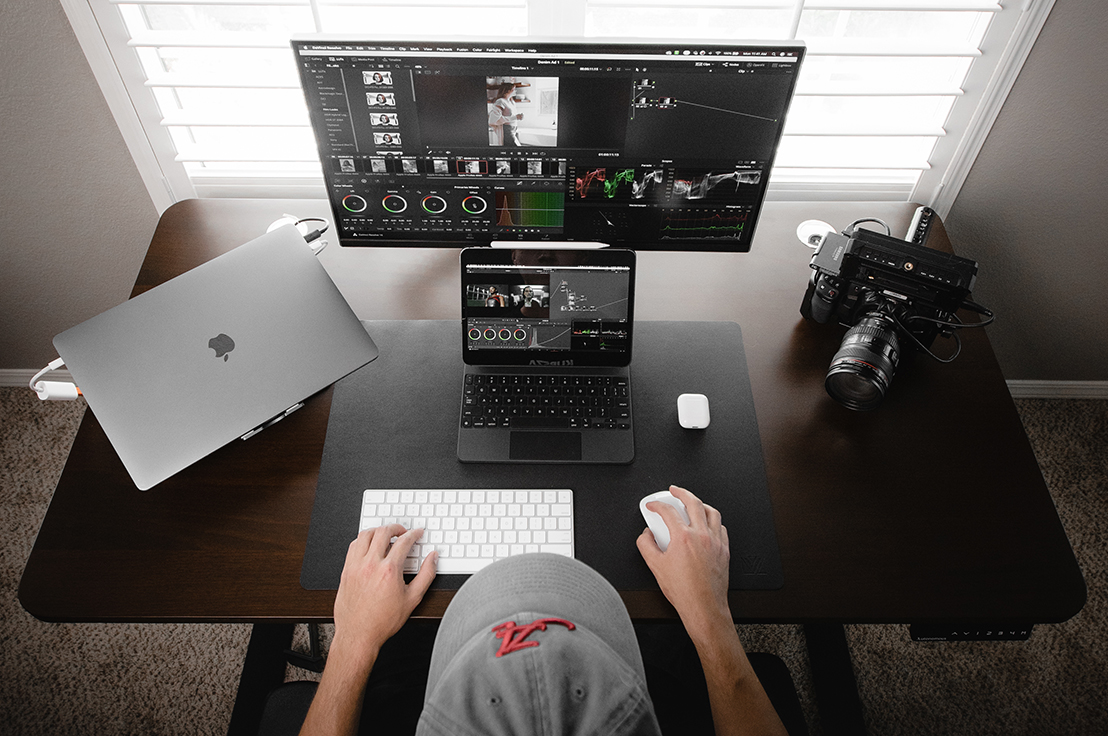 7. Desk Setup for the YouTubers
Yes, a YouTuber desk setup is a thing, and yes, you can create yours just like the pros do with a little bit of foresight and planning. Now, you don't need a full film crew to make a great YouTube video, but you could definitely cherry pick a few of their strategies and tools in order to build a great home office for shooting videos.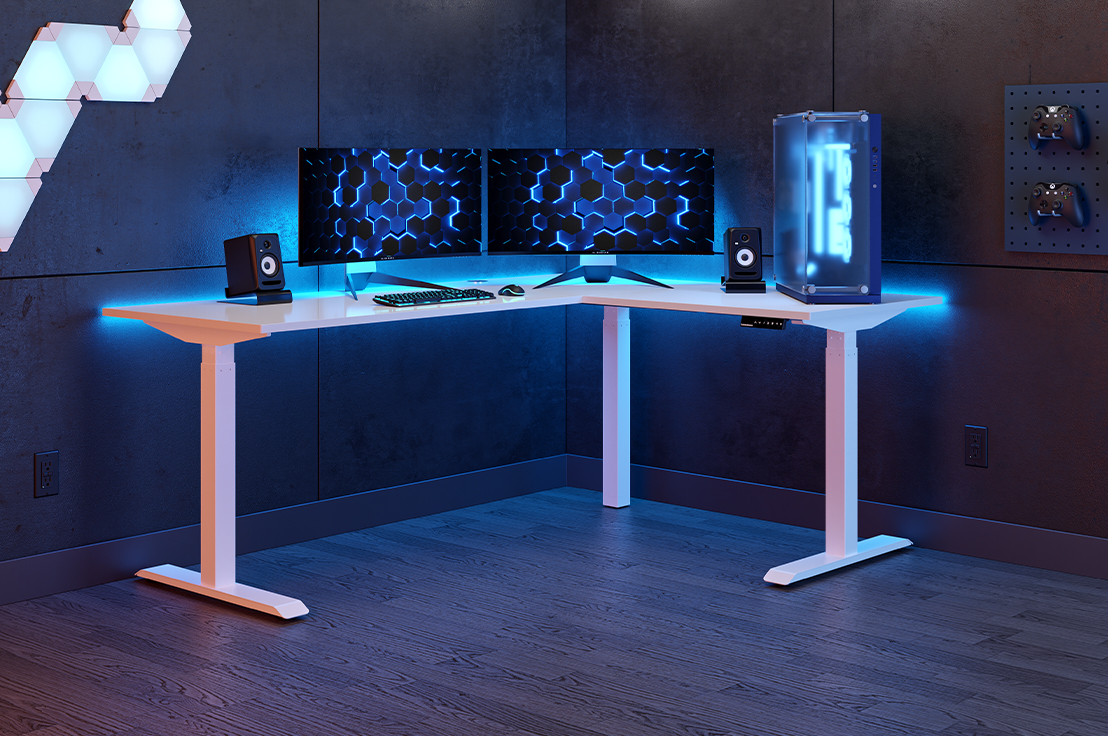 8. Gamers needs Desk Setups too
You want good circulation, not only so you can execute your game plan, but so playing games doesn't take a toll on your physical health over time, when it surely doesn't have to. If you're a serious gamer, and you care about your overall health, we certainly think this is it.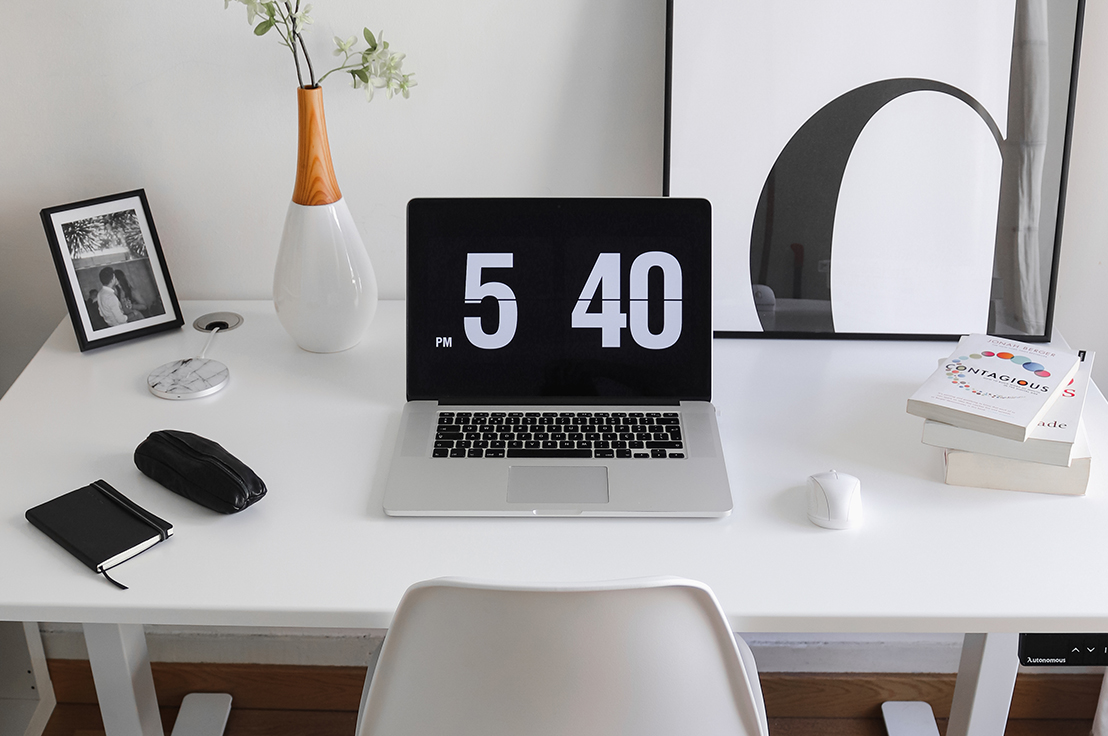 9. Study from Home Desk Setup
This is something you can use all through your education, and then continue using as you transition from a study setup into a home office work setup down the line. That's a huge upgrade from feeling like you're "stuck" in your room sitting at your desk!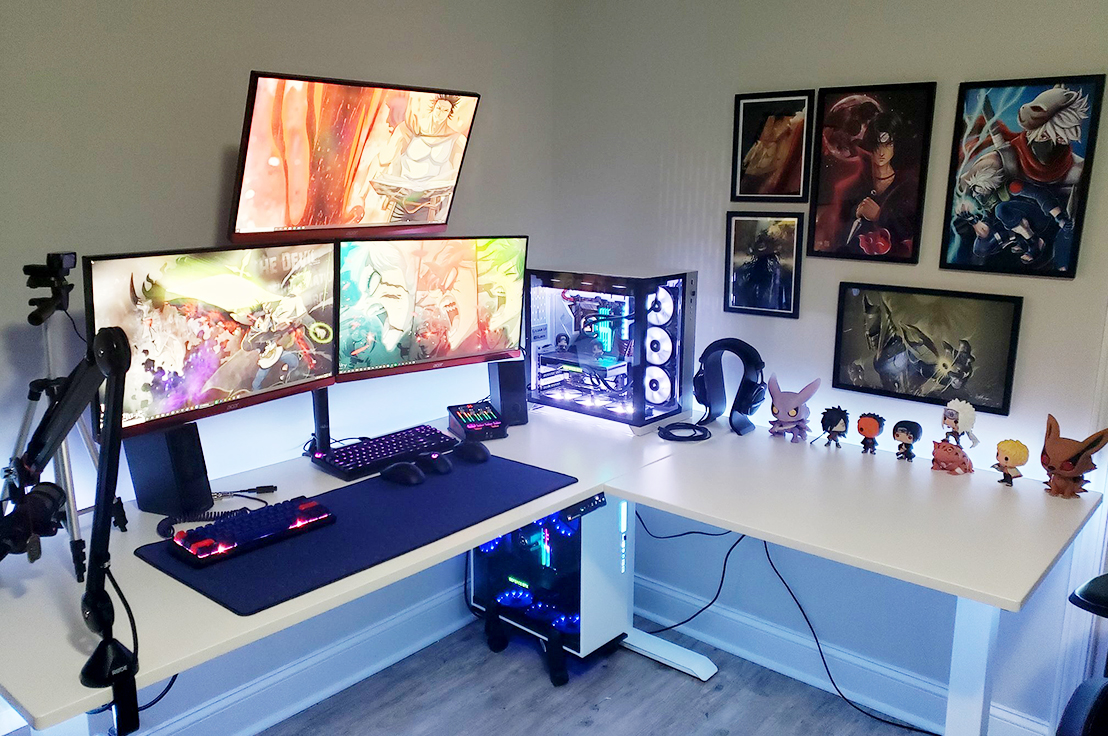 10. The Corner Desk Setup
An L-shaped corner desk setup is a popular option for the home office. With double the workspace, introducing a corner office desk means that you'll have so much more space to work, and you can leverage the layout of your room more effectively.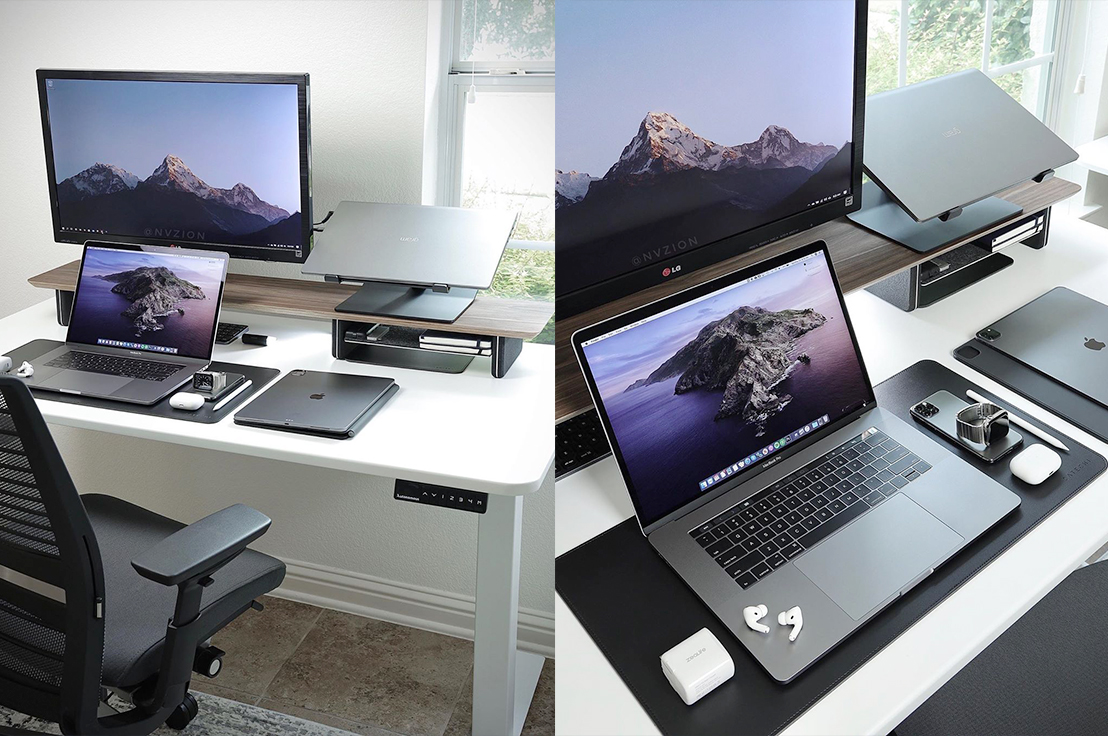 11. Desk Setup for Multi-Monitor Users
When creating the perfect dual monitor desk setup in your home office, it's important to consider the logistics. Make sure each monitor can be freely adjusted without bumping into another. You'll also need to make sure that your computer desk is sturdy and stable enough to support all of that weight.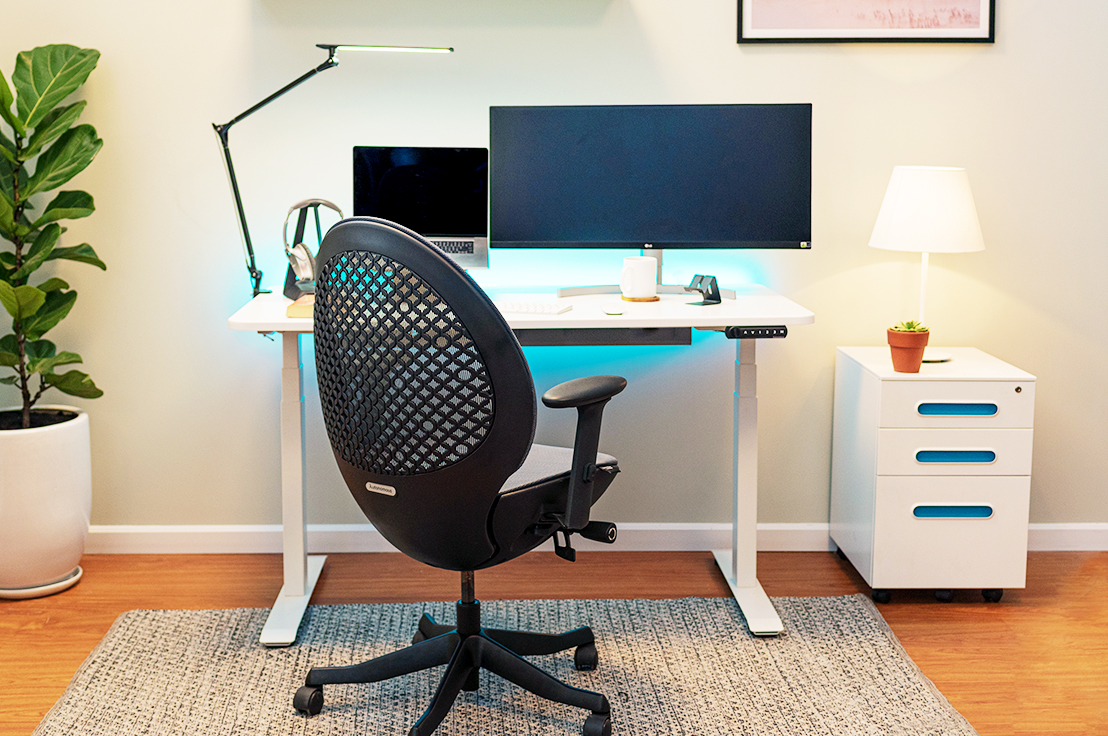 12. Desk Setup for the Small Home Office Space
Working in a small space can feel claustrophobic and greatly stump your efficiency. Organization will really help to keep your mind clear and your productivity in check. When your workspace is more organized, you'll be able to accomplish tasks faster. Having an organized workspace is essential to your productivity. It helps create an atmosphere of success that will inspire you to accomplish your goals.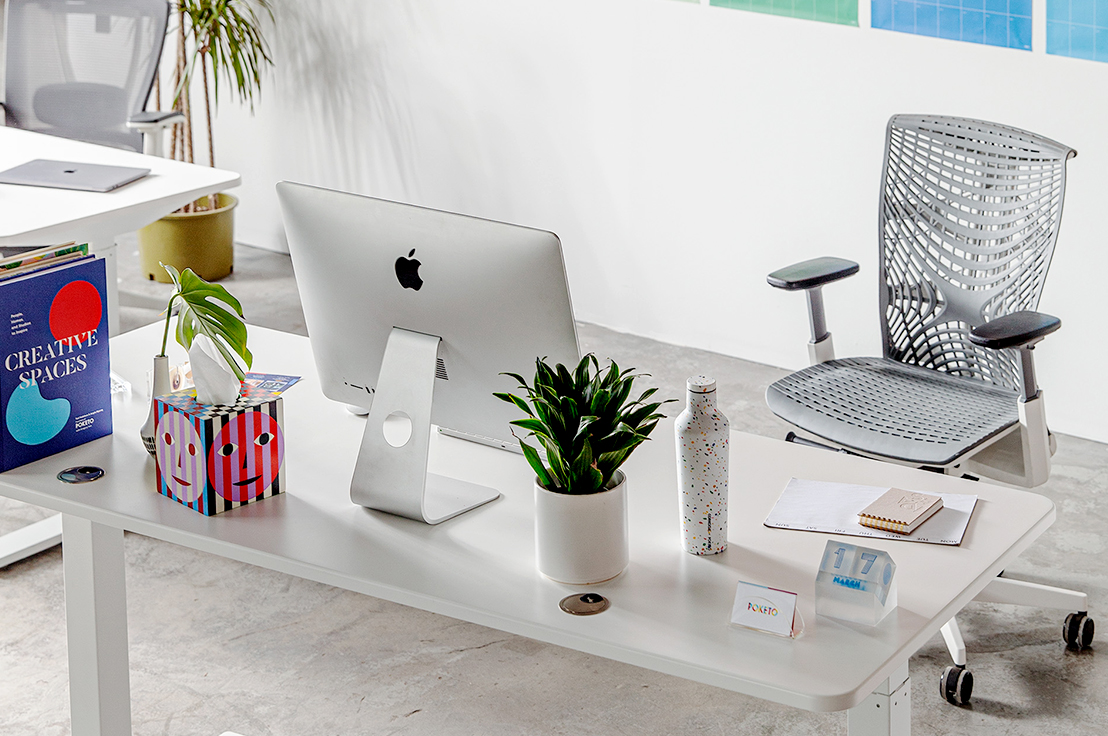 13. The quintessential MacBook Desk Setup
When you're not on-the-go, your MacBook desk setup can be made even more dynamic by introducing multiple displays. And this doesn't necessarily mean investing in multiple large monitors, just one monitor display should do the trick. With some simple and inexpensive device stands, you can easily prop up your laptop, tablet, and smartphone to instantly create a multi-display workspace.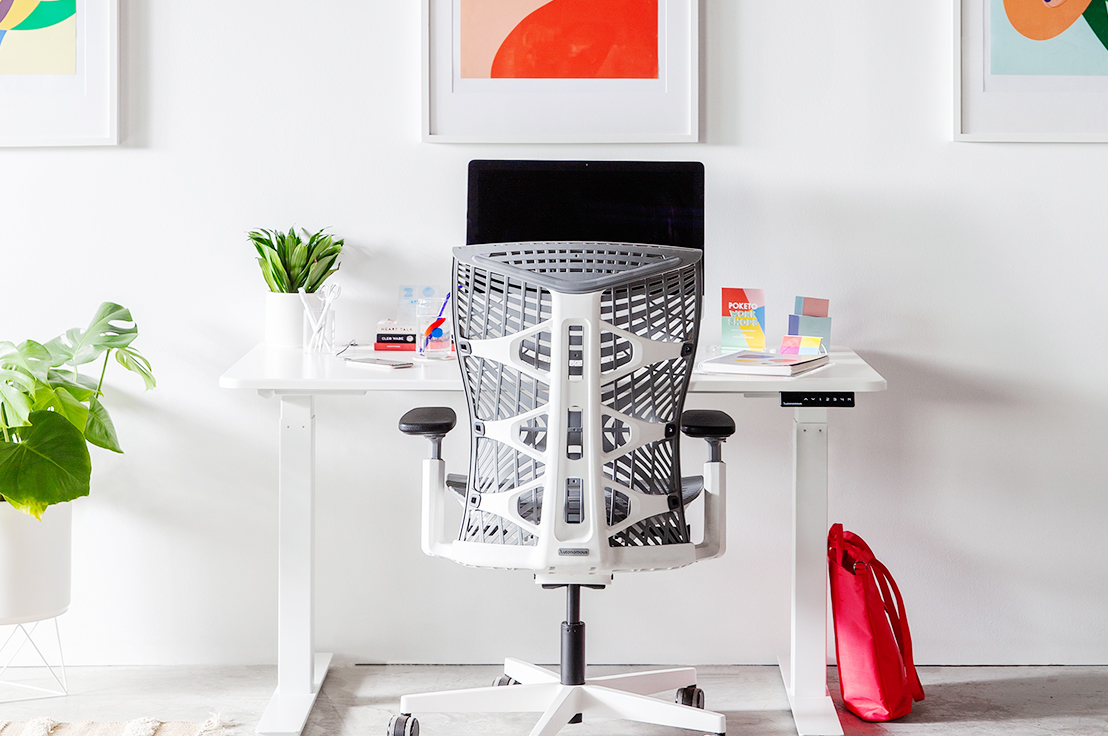 Conclusion
One way or another, we're all going through this together as we try to learn how to survive and thrive in our new normal. At Autonomous, we want to do everything we can to help you navigate these times and find a way to create a home office or study setup that makes you feel good and helps you be productive. We hope this article gives you some fresh ideas, and as always, don't be shy to reach out if you have any questions about our products and how they can help create your ideal home workspace.