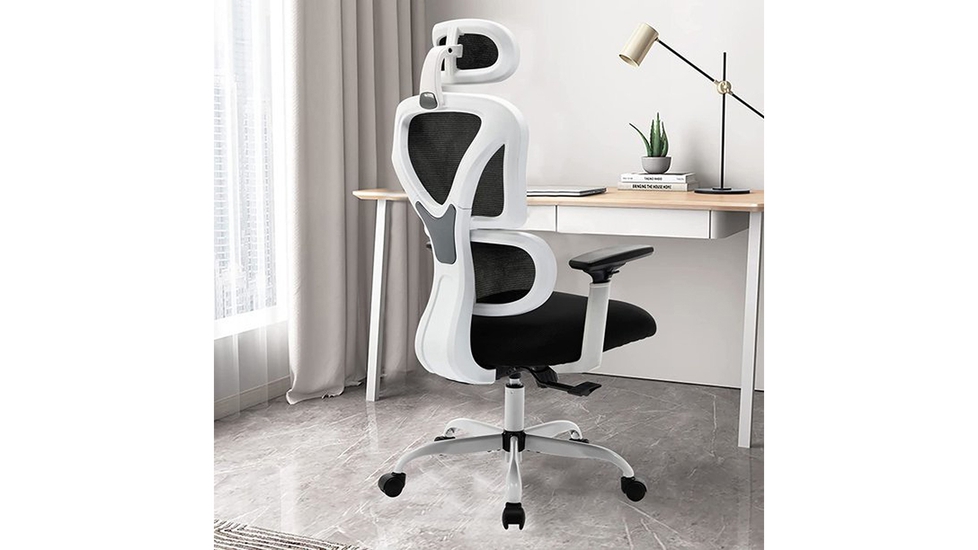 KERDOM FelixKing Ergonomic Chair: for Hard Floor
Ergonomic Chair by KERDOM for Wooden Floor
102 reviews
Visit our store
Color: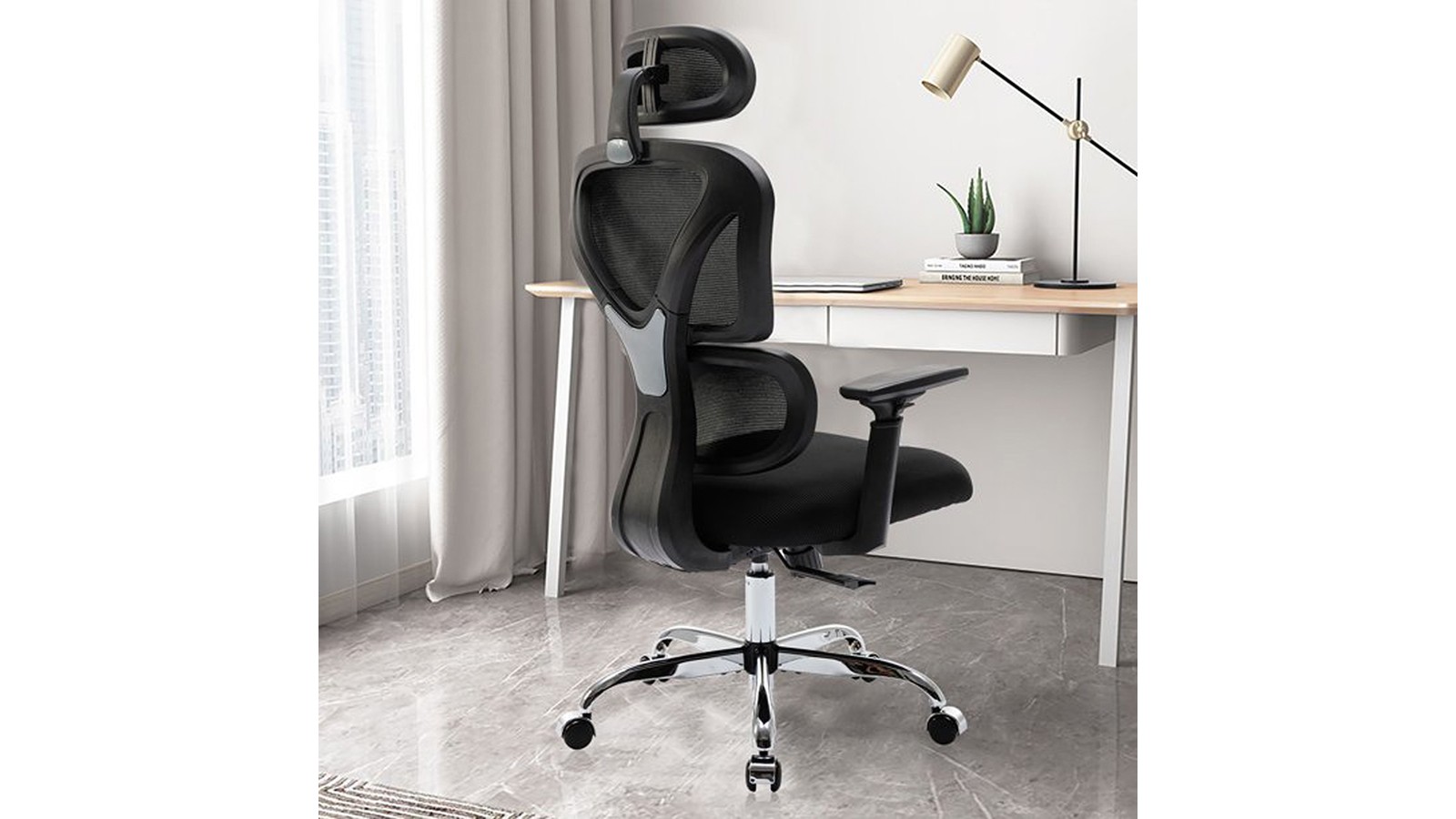 Not available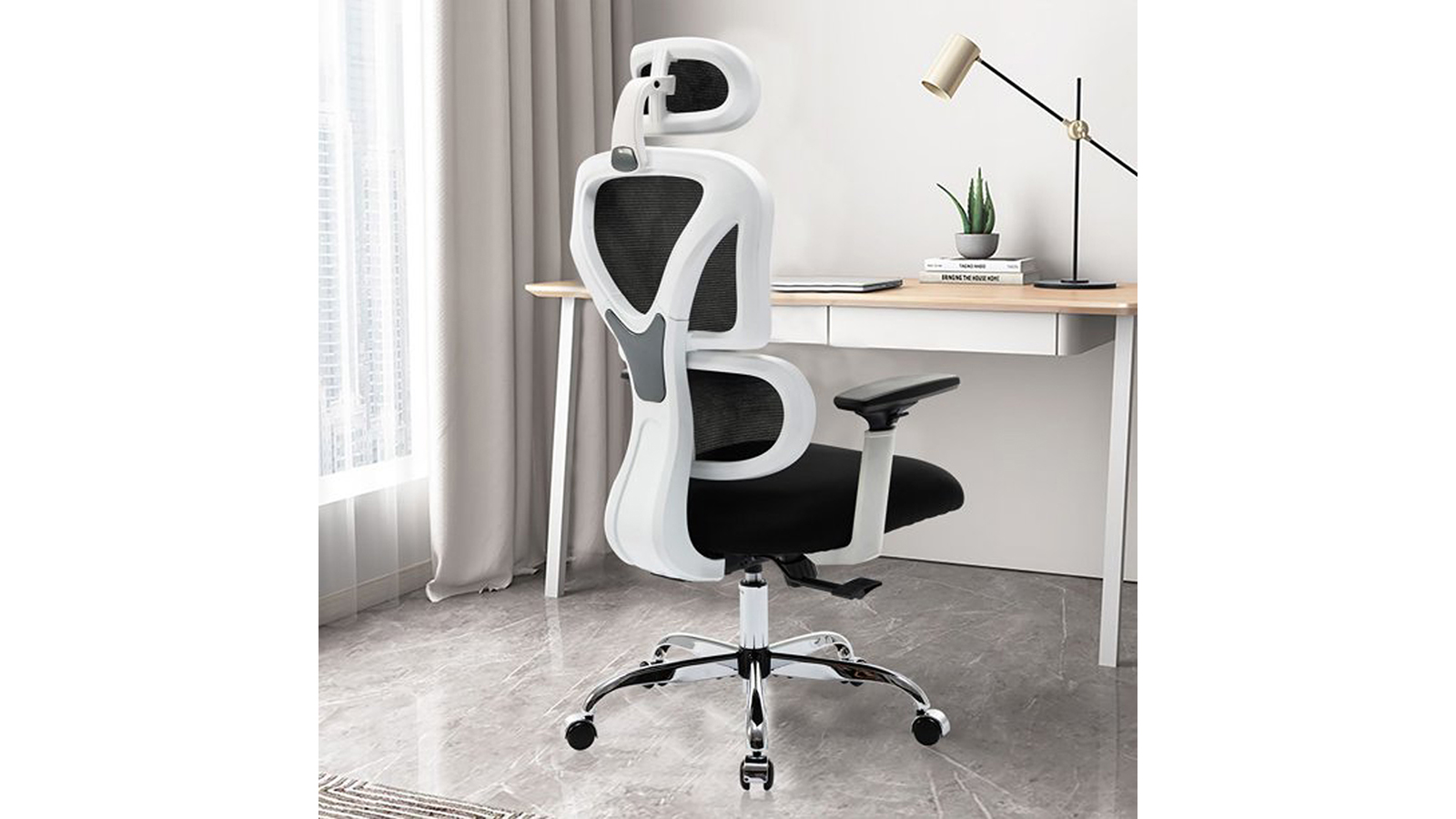 Not available
Stand + Wheels: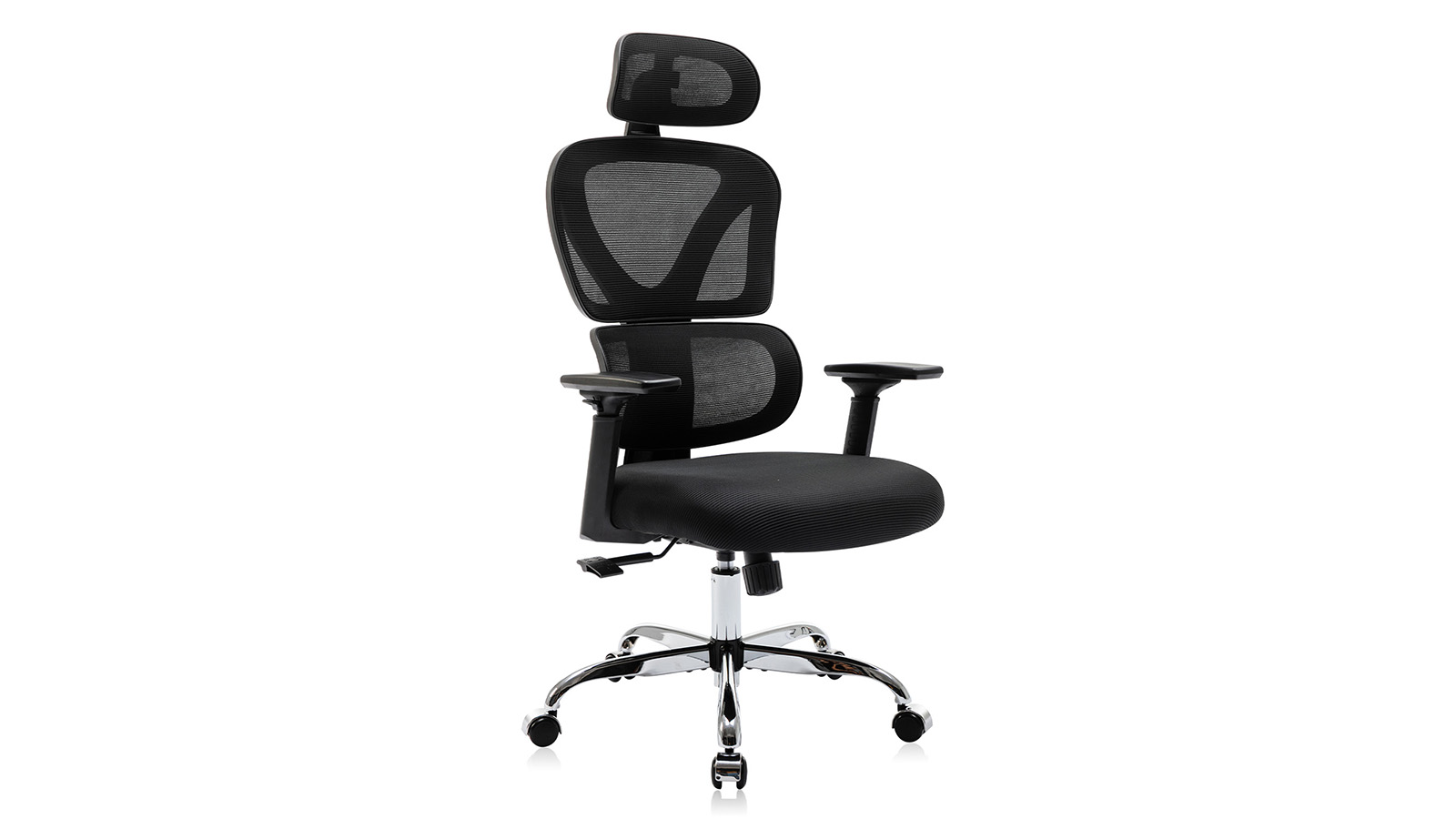 Not available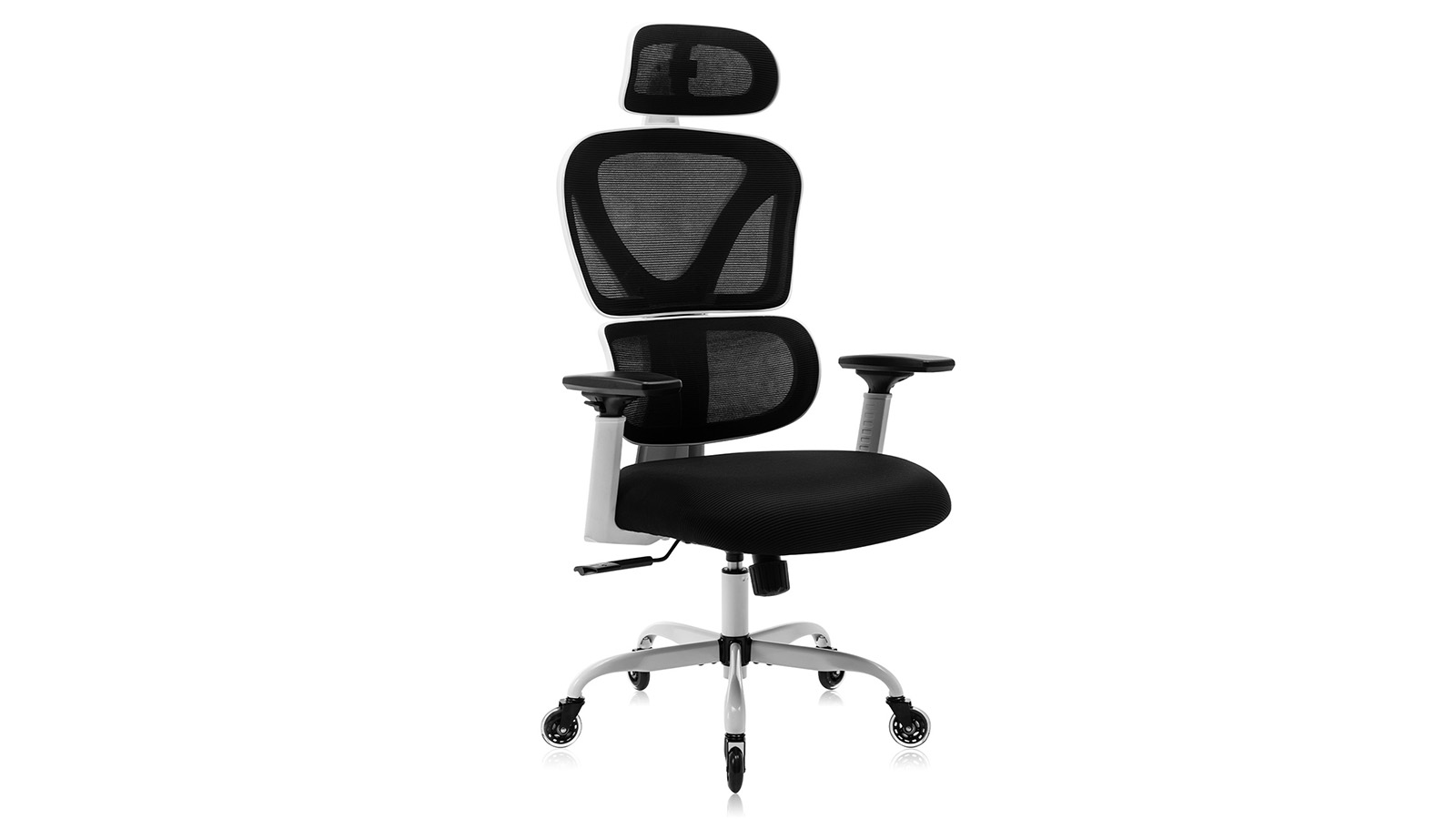 Not available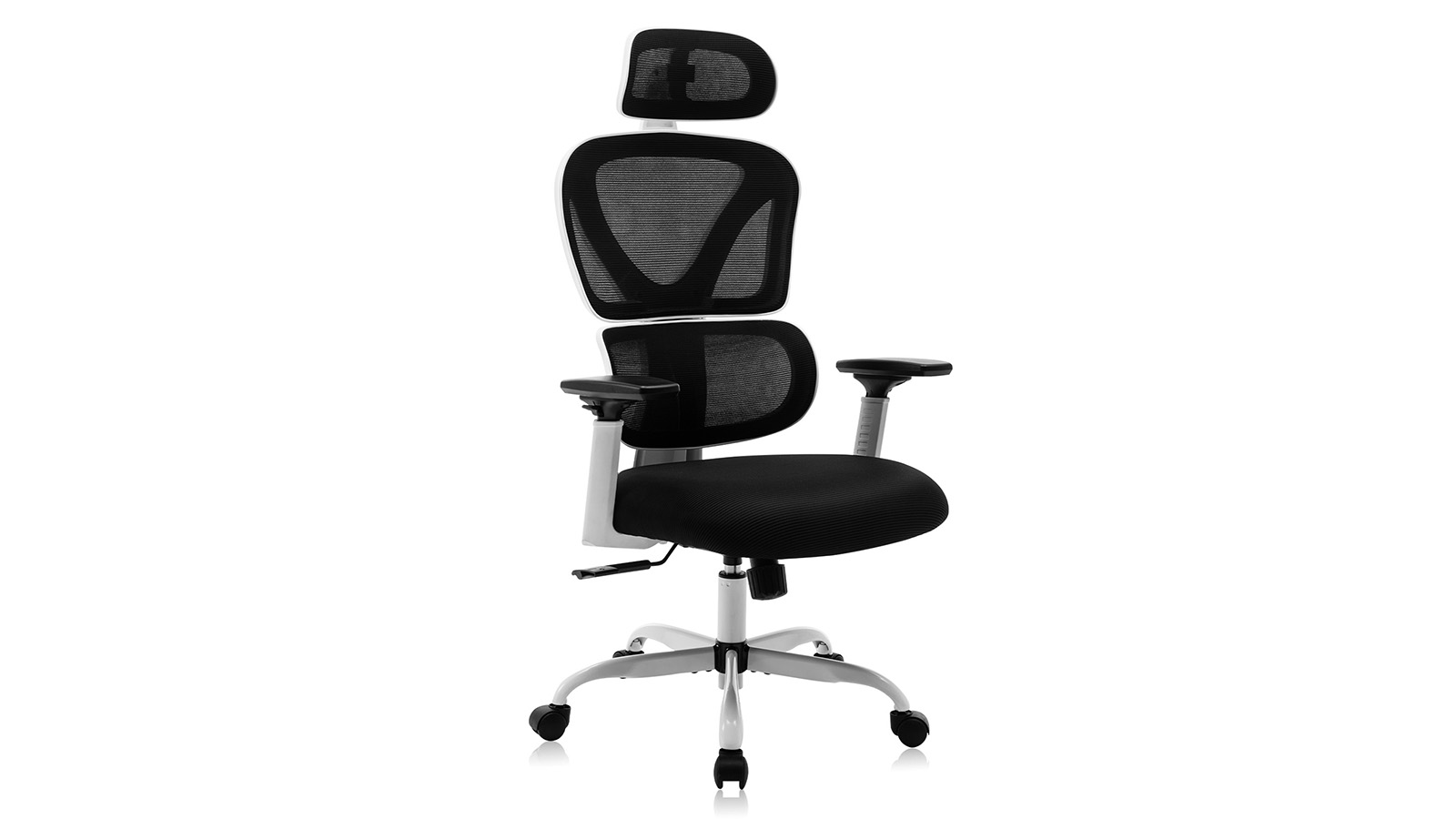 Not available
Buy now
Add to cart
FREE shipping Dec 01 - Dec 04. FREE 30-day returns.
Bought by 71+ Google employees.
Sold and shipped by KERDOM
• Provides 4 support points (head/back/buttocks/hands) • 7 cm height adjustable • Premium Silent Universal Wheels • High-quality soft seat • 3D freely adjustable armrests • Easy to install and guarantee • CE and TUV LGA certified
• 1-year warranty
The seat height, headrest and backrest can be easily adjusted to meet different needs. As the owner of the high-end brand FelixKing, we are a company with a professional design team and a mature supply chain, focusing on the design and sales of ergonomic office chairs. With the concept of persistence and innovation, we are committed to providing quality and efficient services to our customers.
Deep dive into specs

Features
Specs
FAQs
reviews
4.4
It doesn't matter whether you work from home or at a desk, the best office chair is the one you don't notice at all throughout the day. As a result, the KERDOM ergonomic office chair allows you to stay active and productive throughout the day, rather than succumbing to back discomfort or nerve impingement at the end of the workday. While sitting for long amounts of time might be uncomfortable, the KERDOM high back ergonomic office chair options have been designed with your comfort in mind. Supportive, highly adjustable, and enjoyable are three of the most important features of these ergonomically built seats. Armchairs should be adjustable in height and angle so that you may find the optimal seating position. A comfy desk chair with height and armrests that can be adjusted is ideal if you're on a tight budget. We analyzed the most popular KERDOM high back ergonomic office chair reviews and narrowed down the category based on ease of use, comfort, and value.
Benefits Of Using A Good Ergonomic Chair
Workplace Wellness
It's well-known that a healthy work environment improves productivity in both the workplace and in one's personal life. Even if you're working from the luxury of your own home, you still need to keep an eye on your health and protect yourself from harm. Ergonomic seats, like KERDOM ergonomic office chairs, may provide a variety of health advantages, including increased blood flow and protection against physical and mental weariness. A more productive day at work may be had when one is in good physical and mental health.
Cost-Effectiveness
Some people may not see the benefit of investing more money in an ergonomic chair if they already have one. The Health and economic advantages of a KERDOM home desk chair may surprise you. Musculoskeletal diseases are more likely to occur in those without adequate seating. Multiple doctor's appointments and treatment costs are the most common outcomes. You'll save money in the long term by sitting on ergonomic office chairs, which puts you in a better position to avoid these problems.
Enhanced Efficiency
It's always a benefit if you can enhance your output at work in any manner. When it comes to this, a KERDOM home desk chair may be quite helpful, since optimal posture can minimize strain and improve productivity. There is more mental energy available if you don't have to worry about discomfort and agony. It's easy to see the difference, even if you're working from home.
Custom Fit
There's a sense that you're attempting to shape yourself into the chair when you're sitting in a standard office chair. You can acquire an office chair in the proper size, but even if you do, it doesn't seem like it was tailored to your specific requirements and wants. When you sit in an ergonomic mesh office chair with lumbar support, it's as if the chair adapts to your body's natural postures and habits, rather than the other way around.
Better Engagement
Workplace involvement is just as critical when done from home, even if you don't have the luxury of a typical office environment. There is a strong correlation between how comfortable you are and how engaged you are in your job. However, Autonomous has a guide on the comfortable office chair options.
Features of KERDOM High Back Ergonomic Office Chair
Adaptable and easy to use: Four points of support (head, back, buttocks, and hands) are provided by the KERDOM ergonomic desk chair. Adjusting the seat, headrest, and backrest is a cinch thanks to the simple levers on the unit. Suitable for 5'4" to 6'4"-tall individuals.
A pleasant and relaxing experience: Air may flow freely through the cushion and back. Stable, well-shaped, and elongated, thanks to the use of high-quality mesh. May you enjoy your time on KERDOM ergonomic desk chair.
Quiet and upgraded: The PU wheels are built to last. The sluggish 360-degree gliding motion will not disrupt your excellent mood. Smooth-rolling PU silent wheels do not damage a hardwood floor. Our wheels are made up of industrial steel, precise ball bearings, and polyurethane chair casters. Your floor will not be scratched, stained, or damaged. Carefree gliding even on the carpet is possible.