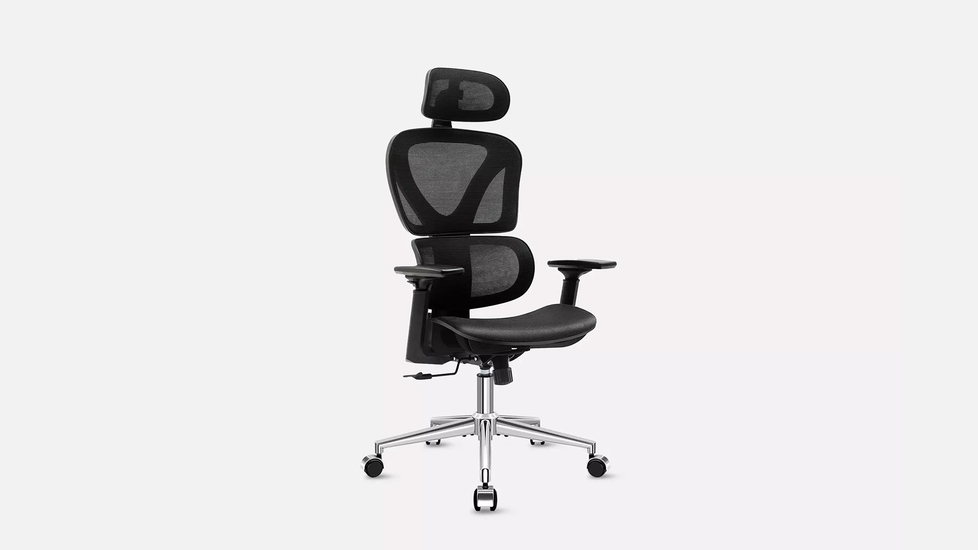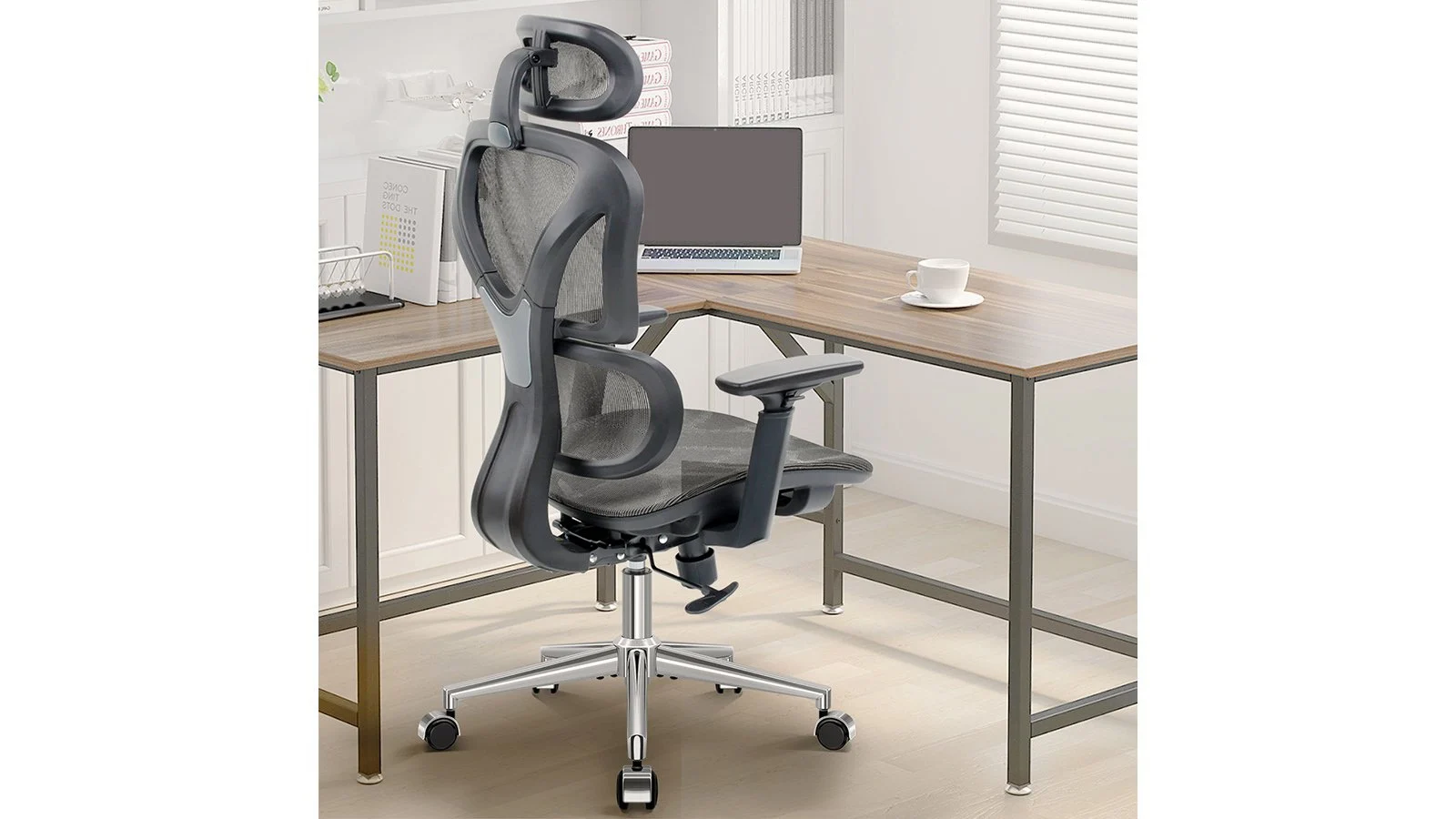 KERDOM FelixKing Ergonomic Chair: Double Lumbar Support
7 reviews
Visit our store
Color:
Not available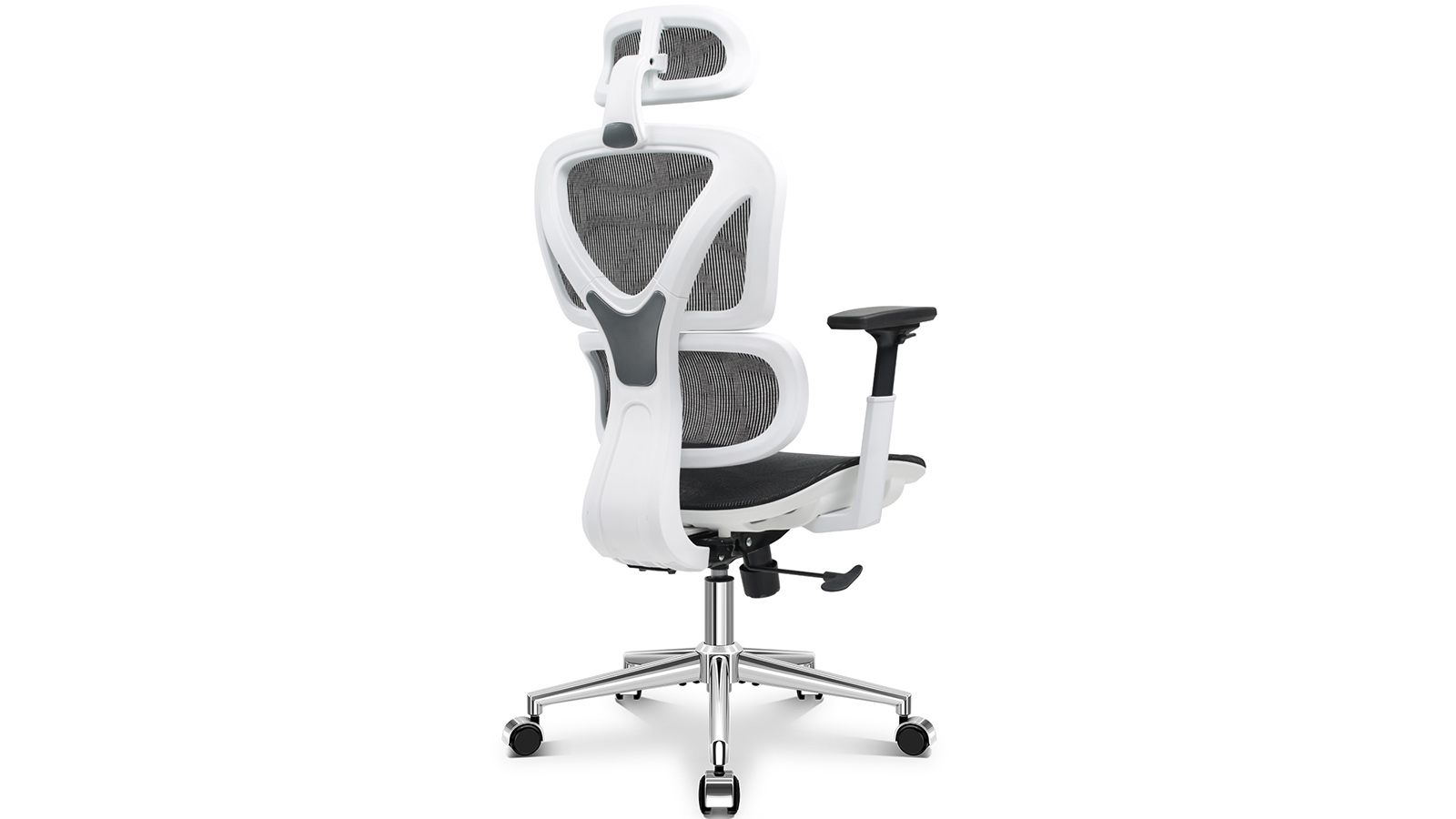 Not available
Model: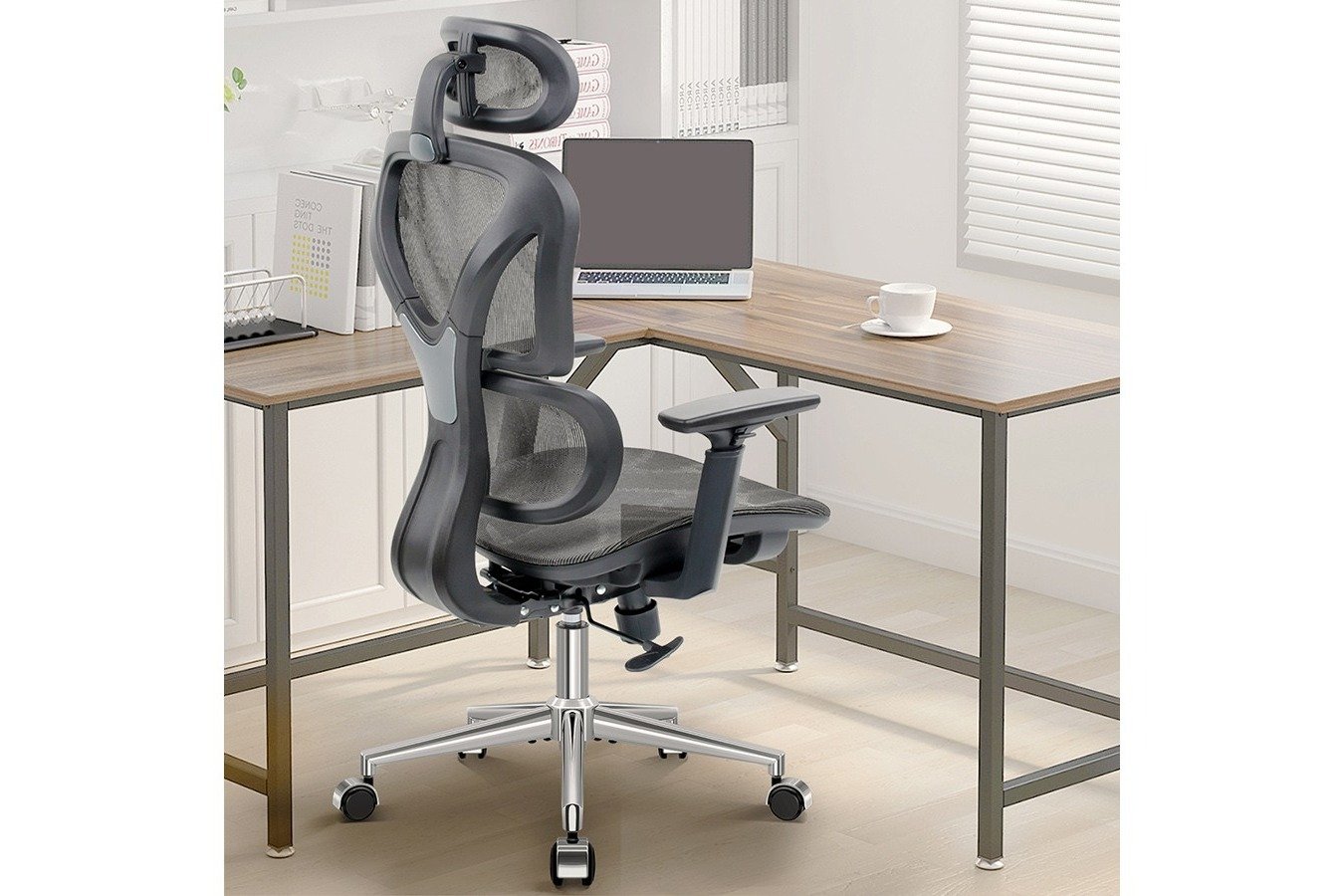 Not available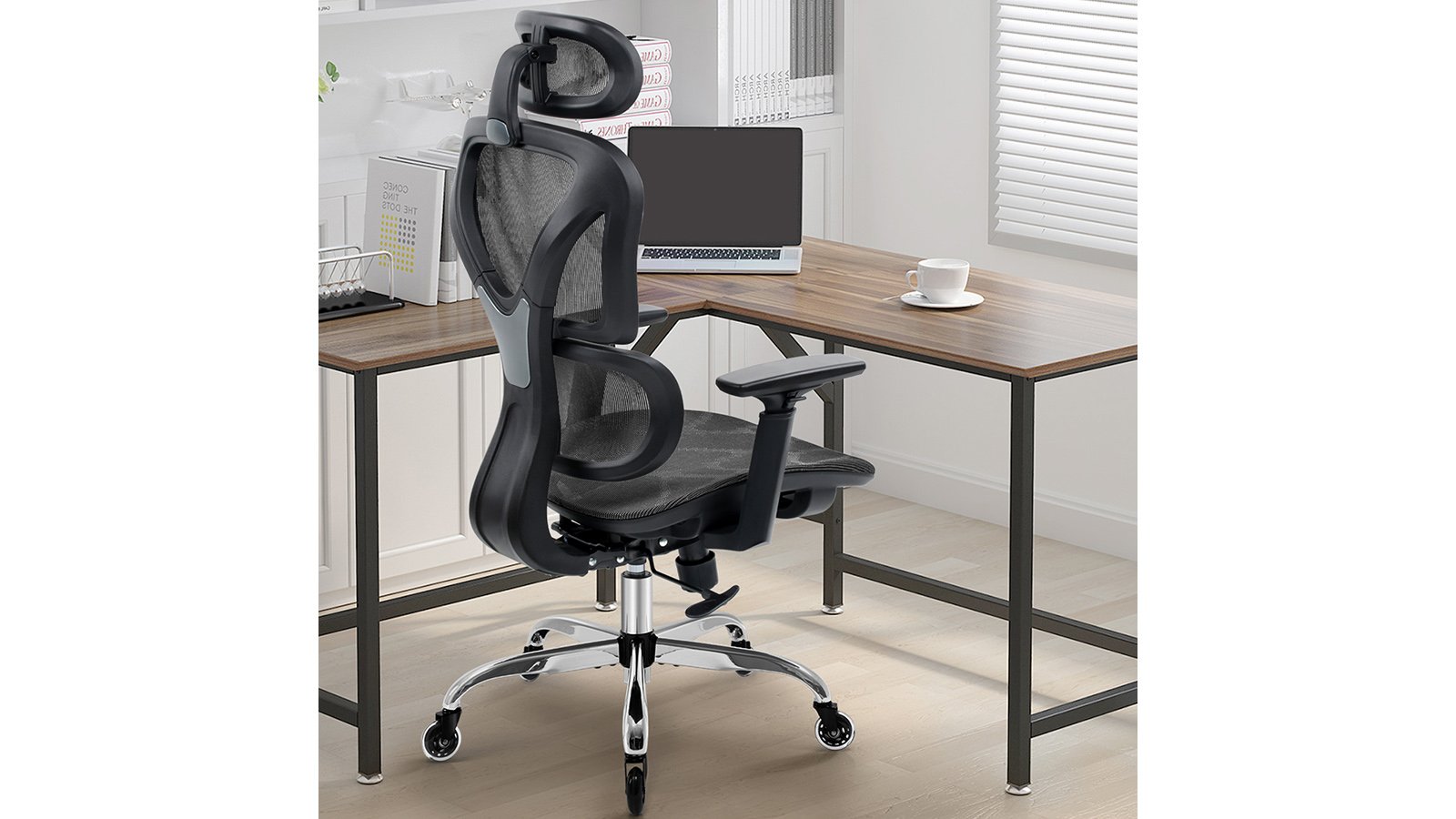 Not available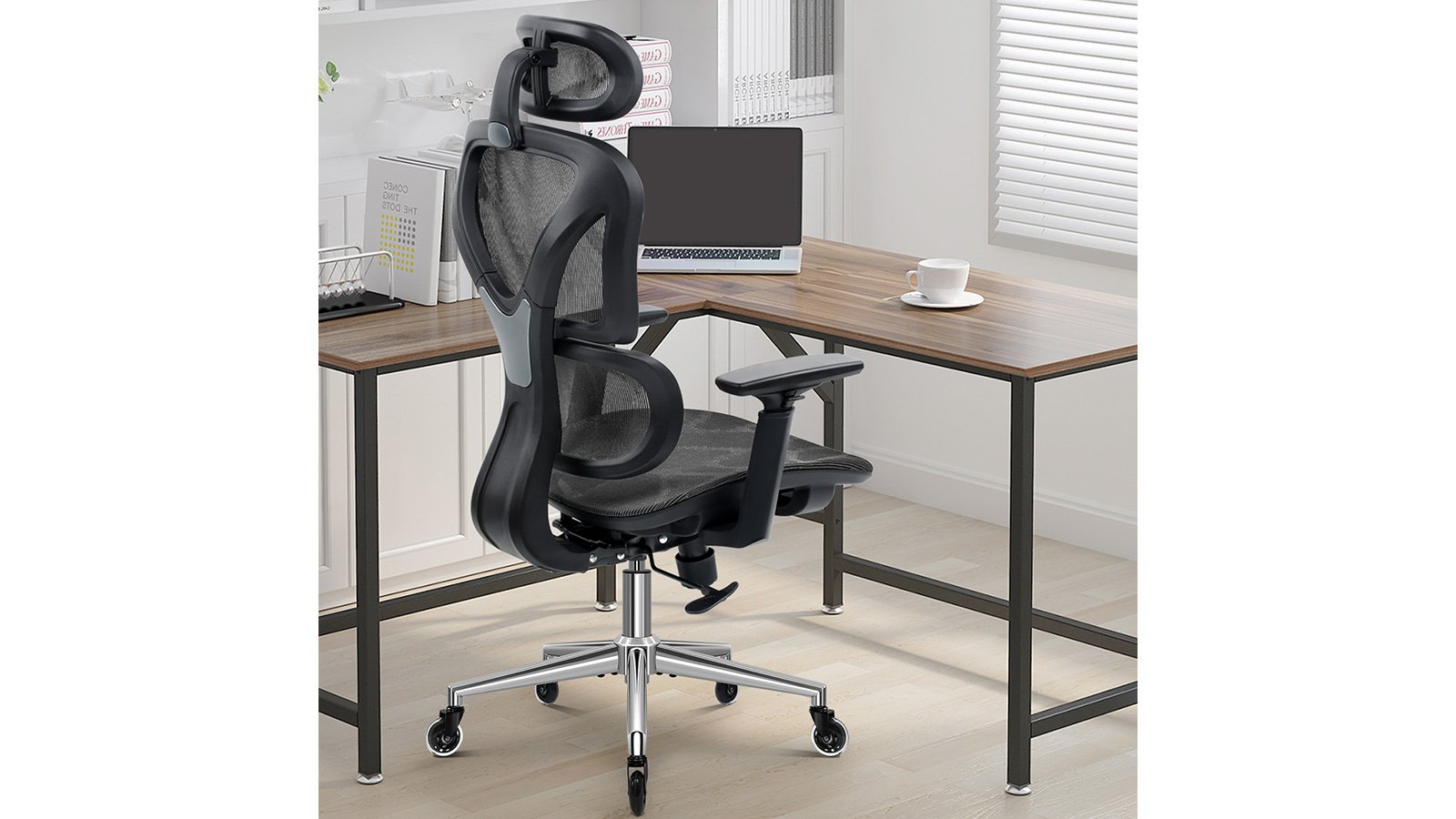 Not available
Notify me when this item is available
Enter your email below. We'll let you know when it's back in stock.
Bought by 201+ Apple employees.
Sold and shipped by KERDOM
• Ergonomic design • Multi-Function • Breathable Mesh Back and Cushion • New Update • Easy to Install and Guarantee • CE and TUV LGA certified
• 1-year warranty
High Back Breathable Mesh Chair with 3D Adjustable Armrest. As the owner of the high-end brand FelixKing, we are a company with a professional design team and a mature supply chain, focusing on the design and sales of ergonomic office chairs. With the concept of persistence and innovation, we are committed to providing quality and efficient services to our customers.
Deep dive into specs

Features
FAQs
Specs
reviews
4.8
When compared to their standard office chair counterparts, KERDOM ergonomic seats provide significant health advantages. There's no excuse not to invest in a KERDOM high back ergonomic office chair, even if you're working from home. Even if you aren't working in a regular workplace, you still need to take care of your physical health. It is a component of getting the correct gear and providing your body with the support it needs. Doing some back stretches or using ergonomic office chairs may help you reach a better position at times.
Benefits Of Ergonomic Office Chairs:
Improved Quality of Work
You're more likely to have chronic pain and weariness if you're using a desk chair that doesn't have a good ergonomic design. It's puzzling that sitting all day wears you out so much. As a result of poor posture, your body is reacting in this way, getting an ergonomic chair like a KERDOM ergonomic office chair. When used in conjunction with KERDOM high back ergonomic office chair, you'll have the support you need to keep your body in a natural alignment. Pain and exhaustion are lessened, allowing you to operate more effectively.
Improved Comfortability and Blood Circulation
As you work, you may gauge how healthy the body is by how comfortable you feel. When you don't have the stability you need to attain proper alignment, your hips, legs, back, and neck all feel unpleasant. You may think of it as a simple case of discomfort, but it's really a succession of unhealthy postures that may have long-term negative consequences. You'll start to notice a noticeable improvement in your overall comfort when a comfy desk chair, like a KERDOM ergonomic office chair, corrects all of these problems. Your blood flow is one of the most important health advantages of the KERDOM home desk chair. Legs might become numb or swollen for a variety of reasons because of a normal chair. Medical treatment may be required based on the intensity of the problem.
Key Features Of KERDOM High Back Ergonomic Office Chair:
The backrest of the KERDOM home desk chair is adjustable so that people may sit back comfortably. Leaning forward and backward is essential. One of the advantages of this adjustable KERDOM breathable mesh desk chair is that it helps alleviate back discomfort. As a result of the chair's tilt mechanism, this is the case. KERDOM high back ergonomic office chair includes an armrest that is both comfortable and adjustable for the user's arms as well as their shoulders. The size of KERDOM breathable mesh desk chair characteristics is created so that you can easily utilize it. Make sure that the armrests of your ergonomic chair are equivalent in height and breadth to your work area to guarantee that you get the most support and comfort.
KERDOM ergonomic desk chair's adjustable headrest and tilt function may be positioned on your neck or head. Having good support for your neck, back, and neck while preventing excessive movement is a major benefit of these chairs. As a result, you will feel more relaxed and less stressed in these areas. It may also be positioned in any way possible to provide the best level of support. When shopping for ergonomic office chairs online, it is highly recommended to get a KERDOM ergonomic desk chair.Everyone needs lumbar support, but it's especially important for those with back pain. KERDOM high back ergonomic office chair is designed to keep your spine in a healthy position while ensuring that your sat posture is right. When you purchase an ergonomic comfortable office chair with this function, you can rest confident that your spine, neck, hips, and shoulders will not be put under stress while you work for longer periods of time.