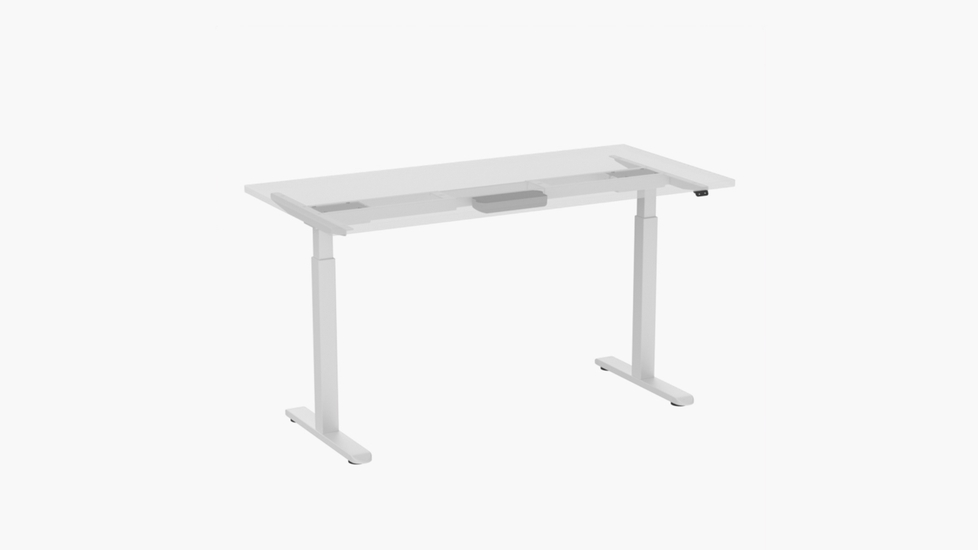 AOKE Timotion SmartDesk Frame - Core
1 Review
Visit our store
Notify me when this item is available
Enter your email below. We'll let you know when it's back in stock.
Sold and shipped by Aoke
AOKE Timotion SmartDesk Frame - Core at a glance.
Kick start your home office with the SmartDesk Frame - Core, a product collaboration with Timotion and Autonomous. It's the perfect starter desk frame for students and working professionals, with pro features like a powerful dual motor and a wide height range, as well as a sturdy construction that will last for years of use.
• Not compatible with Autonomous SmartDesk Surface
• Height range of 27-45 inches
• Glossy finish
• Dual motors
• Greater weight capacity, long durability
• Low noise, within 40 dB
• Simple wire management
• Easy installation
• UL508, SAA, C-Tick certified
Deep dive into specs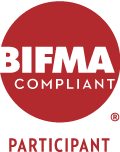 Features
FAQs
Specs
reviews
5.0
Timotion Standing Desk Frame – Start Your DIY Home Office
If you'd like to upgrade your current workstation and make it more appropriate for long work sessions, perhaps the Timotion standing desk frame can help you. Since a couple of years ago, many of us have started working at home. However, working from home can be quite challenging without the proper equipment. Plus, being seated for prolonged periods can affect you negatively, either physically or mentally. Standing while you're working can help you overcome those problems and become more productive and vigorous throughout the day. A basic standing desk frame is the right fit for students and professionals that are looking forward to improving their current modern home office.
DIY - Build your own standing workstation with the Timotion standing desk frame
If you want to renovate your workstation, these simple adjustable desk legs can be what you need to build the ultimate home office. Alternating between sitting and standing is one of the many features included in the Timotion standing desk frame. Here are some other aspects that make this 2-stage standing desk frame the right fit for all kinds of users. Top-notch quality: This basic standing desk frame is built on high-quality materials that ensure its durability and stability. Despite weighing only 54lbs, it is capable of lifting up to 270lbs with ease, allowing you to keep all the items you need in your workstation in the same place. Perfect for people of all heights: Most desks don't have the optimal height for people below or above the average. This situation leaves many people feeling uncomfortable in their workstations. That won't be a problem with the Timotion standing desk frame, as you will be able to adjust it from 25 to 45 inches.
Appropriate for all spaces: It doesn't matter if you have a small or a bigger space. You will be able to enjoy all the benefits that the best budget desk frame has in store for you. Its size is compact enough for it to fit in most spaces. Furthermore, it's easy to carry and move around, allowing you to change your workstation's location easily. Ergonomic and comfortable: Standing desks have been associated with tons of health benefits, including reduced back pain due to being seated in the same position for prolonged periods. With continuous use, you will be able to enjoy all the benefits of an ergonomic workstation. You'll burn calories while you're working and will also reduce your blood sugar levels. You will feel less back pain and discomfort. Research has demonstrated that using a standing desk for prolonged periods can positively affect your mood. The Timotion standing desk frame is an excellent place to start. It is easy to install and use thanks to the collaboration of Timotion and Autonomous.
Tips for buying an electric standing desk frame
If you'd like to build a DIY standing desk, this frame is what you need to make it the right fit for your workstation. Here are some considerations you should think about before buying simple adjustable desk legs. Not all electric standing desk frames are equipped with motors, but if they are, make sure it generates little to no noise. For instance, the Timotion desk frame generates low noise, within 40 dB. If it's equipped with wire management, better. It will help you keep your workstation clutter-free. It should have a considerably high weight capacity. Last but not least important, make sure to get a color you like that matches your workstation. It'll be easier for you to keep your home office in the style you enjoy. Autonomous is a good place to start if you'd like to buy a standing desk. It will grant you more freedom when it comes to deciding the layout of your desk.
About Timotion
Timotion focuses on actuators, electric linear actuators and similar products. At the moment, they have eight different categories available. They're an industry-leading provider to different industries, including medical equipment and ergonomic furniture. The company believes that any problem can be solved with the right technology. They also offer custom products, allowing you to get exactly the solution you need with the highest quality possible.