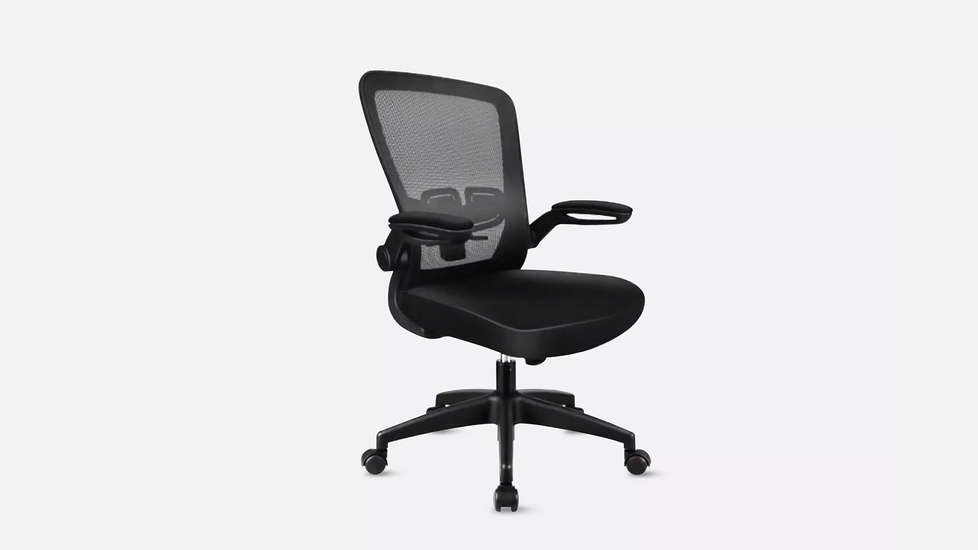 KERDOM FelixKing Office Chair: Flip-up Arms
Color: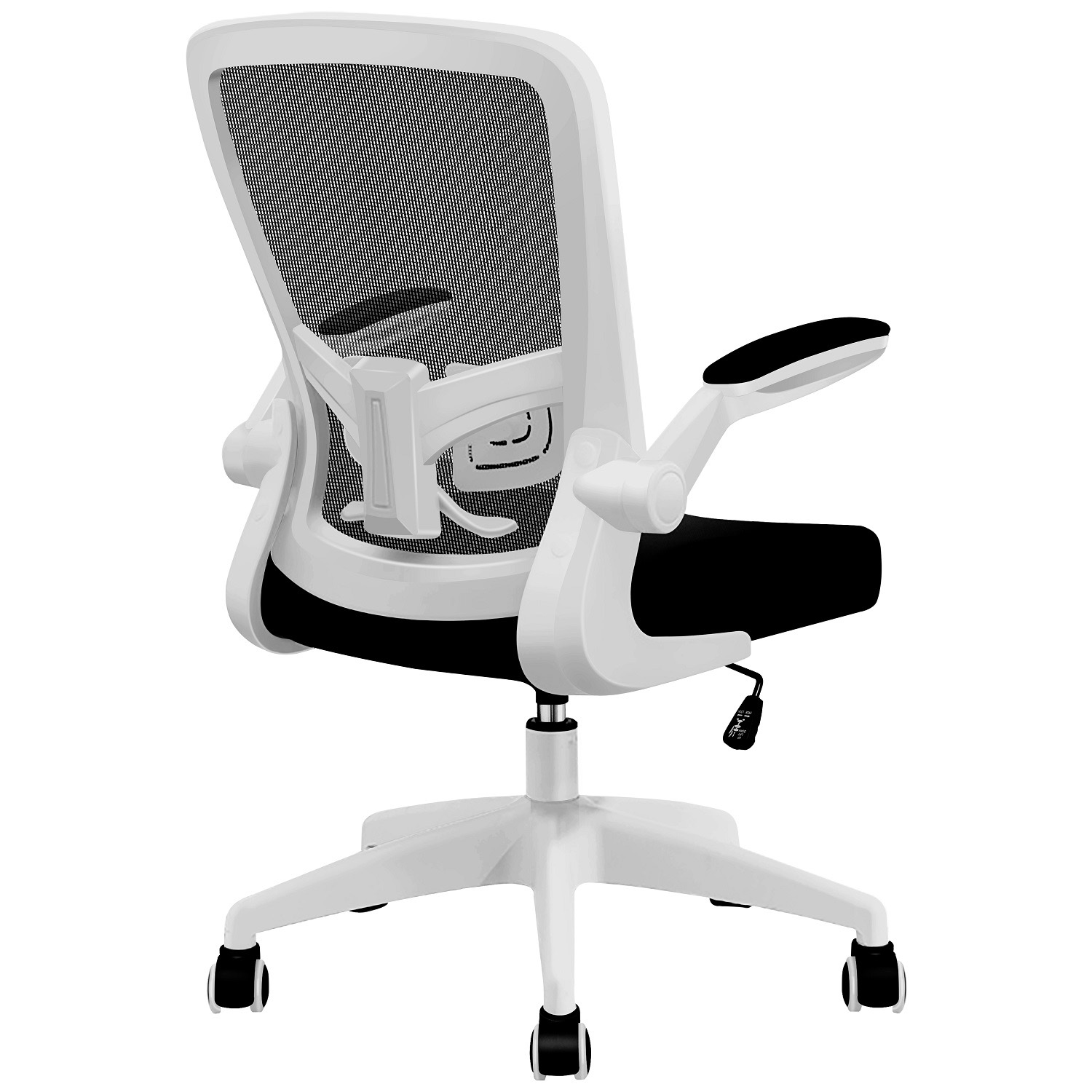 Not available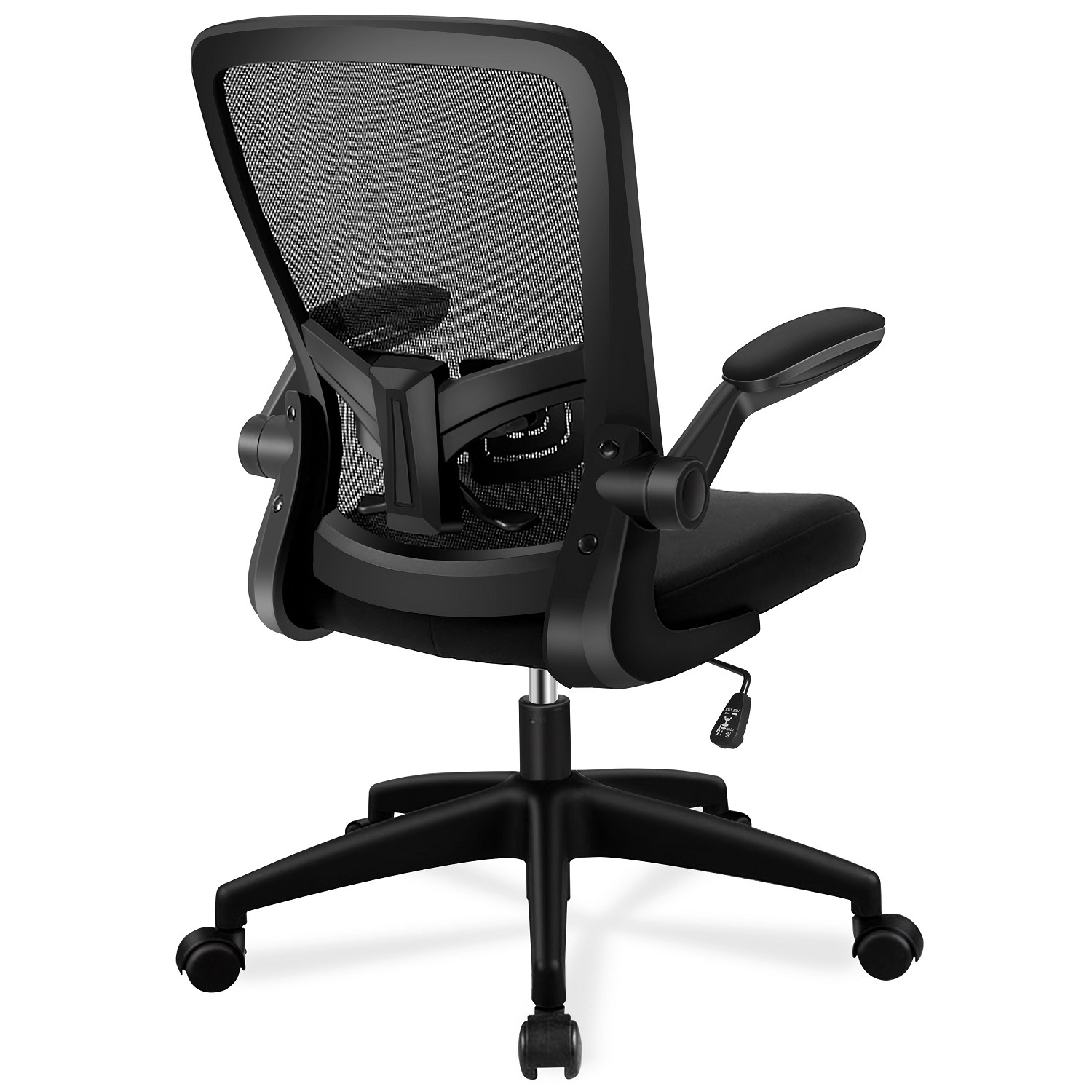 Not available
Buy now
Add to cart
FREE shipping Jan 06 - Jan 08. FREE 30-day returns.
Sold and shipped by KERDOM
• Ergonomic chair back • 8cm Up and down lifting function • 90-degree storage armrest • Thick chair surface and armrest • Durability is high and seating surface is high • Good air permeability • CE and TUV LGA certified
• 1-year warranty
The mesh back of KERDOM's chair has excellent elasticity, completely suitable for the waist and back curve. As the owner of the high-end brand FelixKing, we are a company with a professional design team and a mature supply chain, focusing on the design and sales of ergonomic office chairs. With the concept of persistence and innovation, we are committed to providing quality and efficient services to our customers.
Deep dive into specs

The most beneficial form of workplace chair is an ergonomic chair. Because individuals over 13 years of their lives at work, it seems reasonable that they are at ease while they are doing so, and we recommend the KERDOM office chair with adjustable lumbar support for all your ergonomic office chairs needs. This comfortable and adjustable KERDOM ergonomic office chair assists employees in a workplace to retain the correct posture while yet being able to work efficiently. A common concern among office workers is that they spend too much time sitting in an improper chair, which may lead to back, neck, and other health problems over time. Your posture, back discomfort, and overall productivity may all be greatly improved with the addition of a KERDOM ergonomic office chair.
Benefits Of Ergonomic Chairs:
Support for Posture - Productivity Enhancement
Your posture is something to be concerned about if you spend a lot of time sitting. You may have noticed that when you sit on a chair that lacks fundamental ergonomics, you tend to gravitate forward because the back height is too low. The KERDOM office chair with adjustable lumbar support corrects this oddity. Your posture will be improved thanks to the chair's full-length design as well as the support for a healthy posture. The correct office chair may have a significant influence on the lives of workers. Office furniture with ergonomic design and comfort, like the KERDOM home desk chair, has been shown in various studies to have a significant influence on both employee satisfaction and productivity.
Reduced Pain & Hips Pressure
Lower back and neck discomfort are two of the most prevalent aches and pains experienced by office employees. This is due to the fact that standard chairs do not enable people to sit for lengthy periods of time while maintaining proper posture. In contrast, utilizing the KERDOM home desk chair offers increased relaxation and fewer bodily aches since those critical pain areas are effectively supported. When it comes to keeping your weight in check, your hips take the bulk of the responsibility. Using an ergonomic comfy desk chair, like a KERDOM breathable mesh desk chair rather than a regular chair doesn't seem to be very widespread among office employees. Because this ergonomic chair provides the right seat depth to support the hips, it reduces hip pressure.
Adjustability
Office furniture must be flexible enough to accommodate the unique demands of each employee. In order to keep your workers happy and focused on their job, it is important to invest in furniture that can be adapted to the needs of your staff.
Features of KERDOM Office Chair With Adjustable Lumbar Support:
To maintain the natural curve of the spine, KERDOM office chairs provide excellent support. Supporting the natural 'S' curve of the spine, these seats reduce back and hip strain and prevent drooping. With a movable backrest, the armchair's shape may be adjusted to match the shape of the user's spine for optimal support. KERDOM breathable mesh desk chairs include moveable back support that allows the user to fine-tune the backrest to match their spine's original position more accurately. Allowing your backrest to support both arms and shoulders throughout the day helps to alleviate the strain on your lower back.
Efficient Use of Space
Industrial steel, precise ball bearings, and polyurethane chair casters make up our wheels. KERDOM ergonomic desk chair is safe for your floor and won't leave a mark. You may glide easily and safely even on carpet.
In Several Different Ways to Maintain a Healthy Lifestyle.
Four points of support (head, back, buttocks, and hands) are provided by the KERDOM ergonomic desk chair, as is correct lumbar support. Various adjustments may be made to the seat's height, backrest, and headrest. Breathable materials are used for the cushion and the back. Stability, form, and flexibility are all achieved via the employment of a high-quality mesh. KERDOM office chair with adjustable lumbar support is the right comfortable office chair for you.
ONE SIZE FITS ALL
Adjustable at will, with an adjustable angle ranging from 90 to 130 degrees.