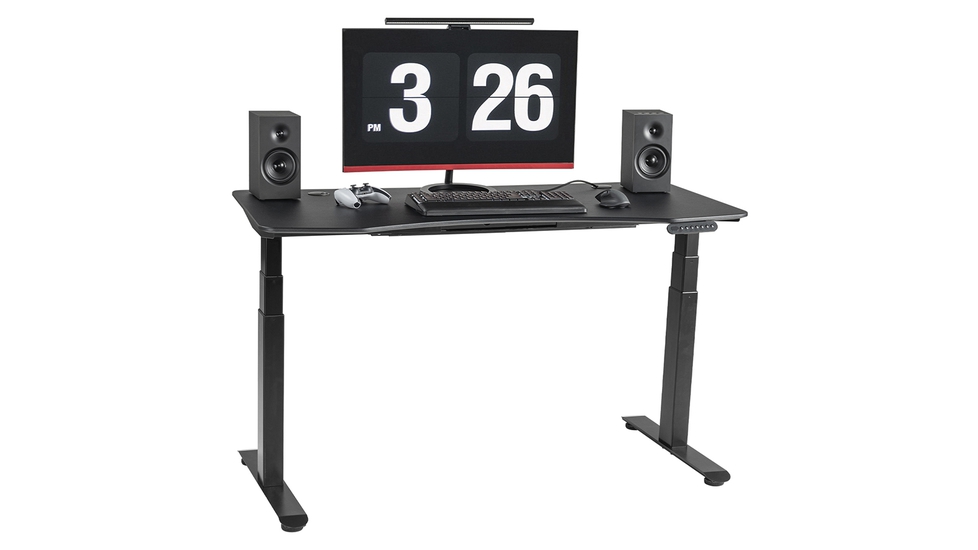 FinerCrafts Standing Desk: Curved Top, Extended Range
7 reviews
Visit our store
Desktop Size:

Not available

Not available
Frame Color: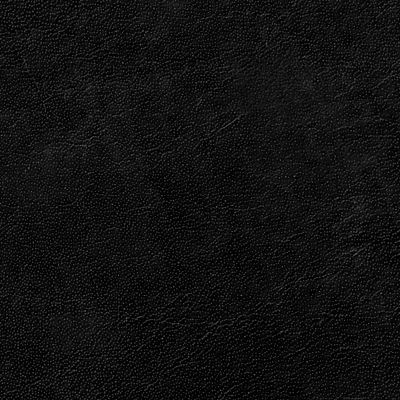 Not available

Not available

Not available
Desktop Color: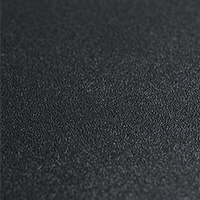 Not available
Not available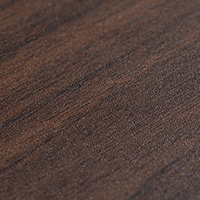 Not available
Buy now
Add to cart
FREE shipping Dec 06 - Dec 08. FREE 30-day returns.
Sold and shipped by FinerCrafts
• Lifts 350 lbs with ease • Solid steel frame • Electric dual motor • 3-stage frame • Height-adjustable between 24.5" to 50.2" • 4 programmable keypad settings • 2 desktop options with pre-drilled holes: 55" L x 28" W or 71" L x 32" W
• 10-year warranty
Our most versatile standing desk equipped with an extended range dual motor frame and one-piece ergonomic desktop. Available in 2 sizes and 9 color combinations.
Deep dive into specs
Features
FAQs
Specs
reviews
4.8
Experience the Ultimate Comfort and Health Benefits with FinerCrafts Curved Standing Desk
A curved standing desk is an ergonomic and innovative workstation that provides numerous benefits for individuals who spend long hours at their desk. With its unique design, a curved adjustable desk promotes good posture and reduces discomfort, while also increasing productivity and energy levels. It allows you to alternate between sitting and standing positions, which can have a significant impact on your overall health and well-being. If you are looking for a versatile and comfortable workstation, a ergonomic curved desk is the perfect solution.
Ergonomic Design Meets Stylish Functionality
Comfortable typing position: FinerCrafts curved standing desk allows for a more natural typing position, reducing strain on the wrists and hands. This can be especially important for people who spend long hours typing on a computer. The modern curved desk also allows for better posture in your wrists, negating the effects of carpal tunnel syndrome, a depressingly common condition caused by typing on a computer for too long.
Improved posture: FinerCrafts curved standing desk can help promote good posture by encouraging the user to sit upright and closer to the desk. This can help reduce strain on the back and neck, which can be a common problem when sitting for extended periods.
Increased work surface: The modern curved desk provides additional work surface area, allowing you to spread out your work and keep important documents and materials close at hand. This can be especially useful for artists, architects, or anyone who needs a large work area.
Enhanced aesthetics: An ergonomic curved desk can add a touch of elegance and style to your workspace. The curved design can be visually appealing and can complement a variety of decor styles.
Stand Up for Your Health
Improved Health & Better Posture: Sitting for long periods of time can have negative effects on your health, such as increased risk of obesity, diabetes, and heart disease. A curved sit stand desk allows you to switch between sitting and standing throughout the day, which can help reduce the negative health effects of prolonged sitting. Sitting for extended periods of time can cause poor posture and back pain. An electric standing desk can help improve your posture by allowing you to adjust the desk to a height that is comfortable for you to stand or sit.
Increased Productivity: Standing while working can help increase blood flow to the brain, which can lead to improved focus and concentration. Additionally, standing with FinerCrafts curved standing desk can help reduce the likelihood of fatigue and may lead to increased energy levels throughout the day.
Customizable Settings & Convenience: Most electric standing desks come with customizable settings that allow you to adjust the height of the desk to your preferences. This feature can be especially useful for individuals who are taller or shorter than average, as it allows them to find a comfortable working position. Electric curved sit stand desks can be adjusted easily with the touch of a button, making it easy to switch between sitting and standing throughout the day. This convenience can help you stay focused on your work and avoid interruptions to your workflow.
Upgrade Your Workspace and Health with FinerCrafts Curved Standing Desk - Order Now!
Don't wait any longer to experience the benefits of a curved standing desk! If you want to improve your posture, reduce discomfort, and increase productivity, then a curved adjustable desk is the perfect solution. With its ergonomic design and customizable settings, a curved sit stand desk can provide you with a comfortable and healthy workspace that can be used throughout the day. So why wait? Click the "buy now" button and get your very own curved adjustable desk today!