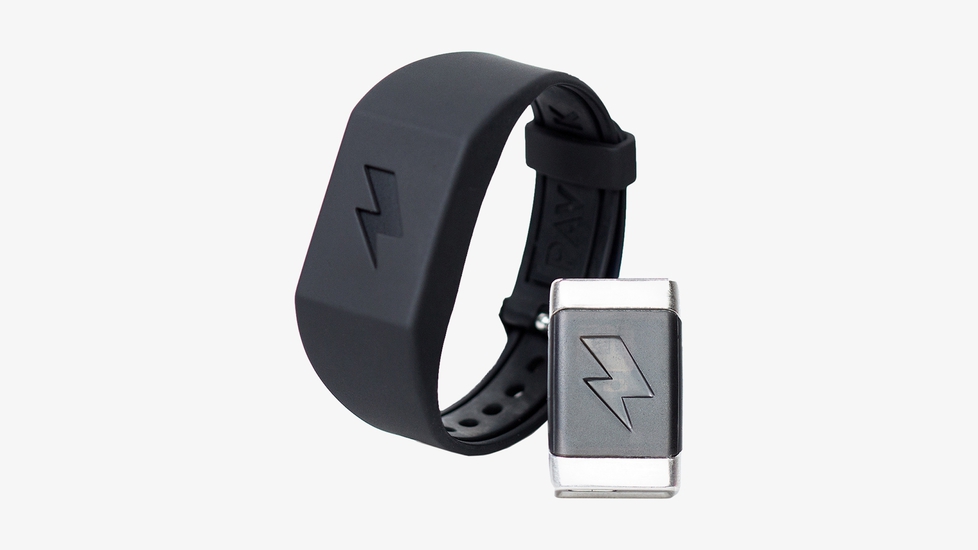 Pavlok Shock Clock 2: Vibration Alarm
Notify me when this item is available
Enter your email below. We'll let you know when it's back in stock.
Sold and shipped by Pavlok.
• Shock Clock is the world's best alarm clock that wakes up even the heaviest sleepers • If vibration and beeps don't do the trick, a static discharge is guaranteed to jolt you wide awake • Best of all: the shock is completely silent, so it wakes you up without disturbing anyone else • Two additional modes to ensure you don't just wake up, but actually get up: 1. Scan a QR code (in another room) to turn off the alarm, 2. Turn off the alarm by doing jumping jacks • Train yourself to become a morning person you always wanted to be"
• 1-year warranty
Shock Clock 2 is the world's best alarm clock for heavy sleepers, travelers, and those looking for a silent alarm clock.
Deep dive into specs
ALARM CLOCK THAT WORKS WHEN ALL THE OTHER ONES FAILED
If beeps and vibrations don't do the trick, an electric discharge is guaranteed to wake you up.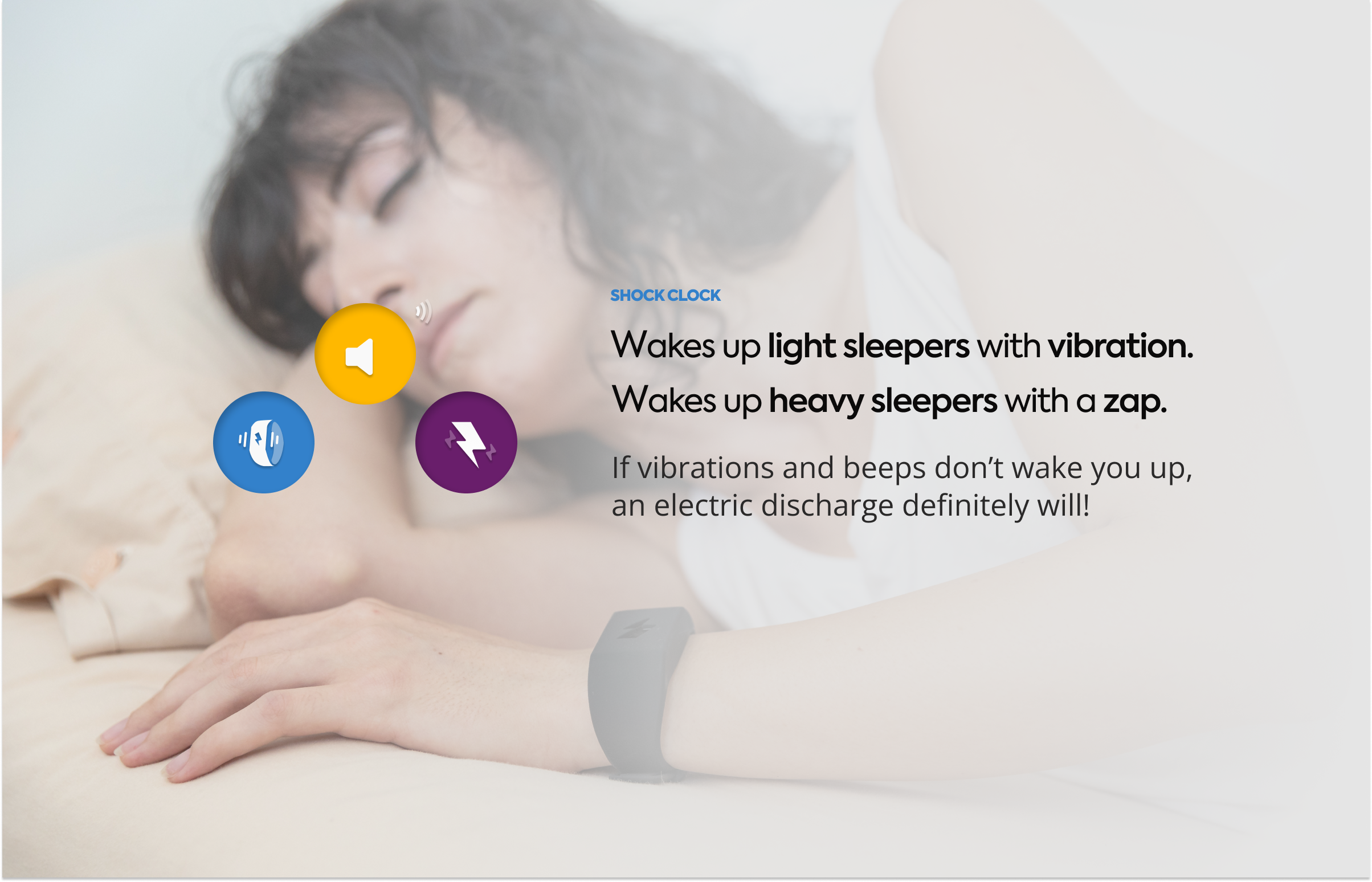 WAKES YOU UP
AND NO ONE ELSE.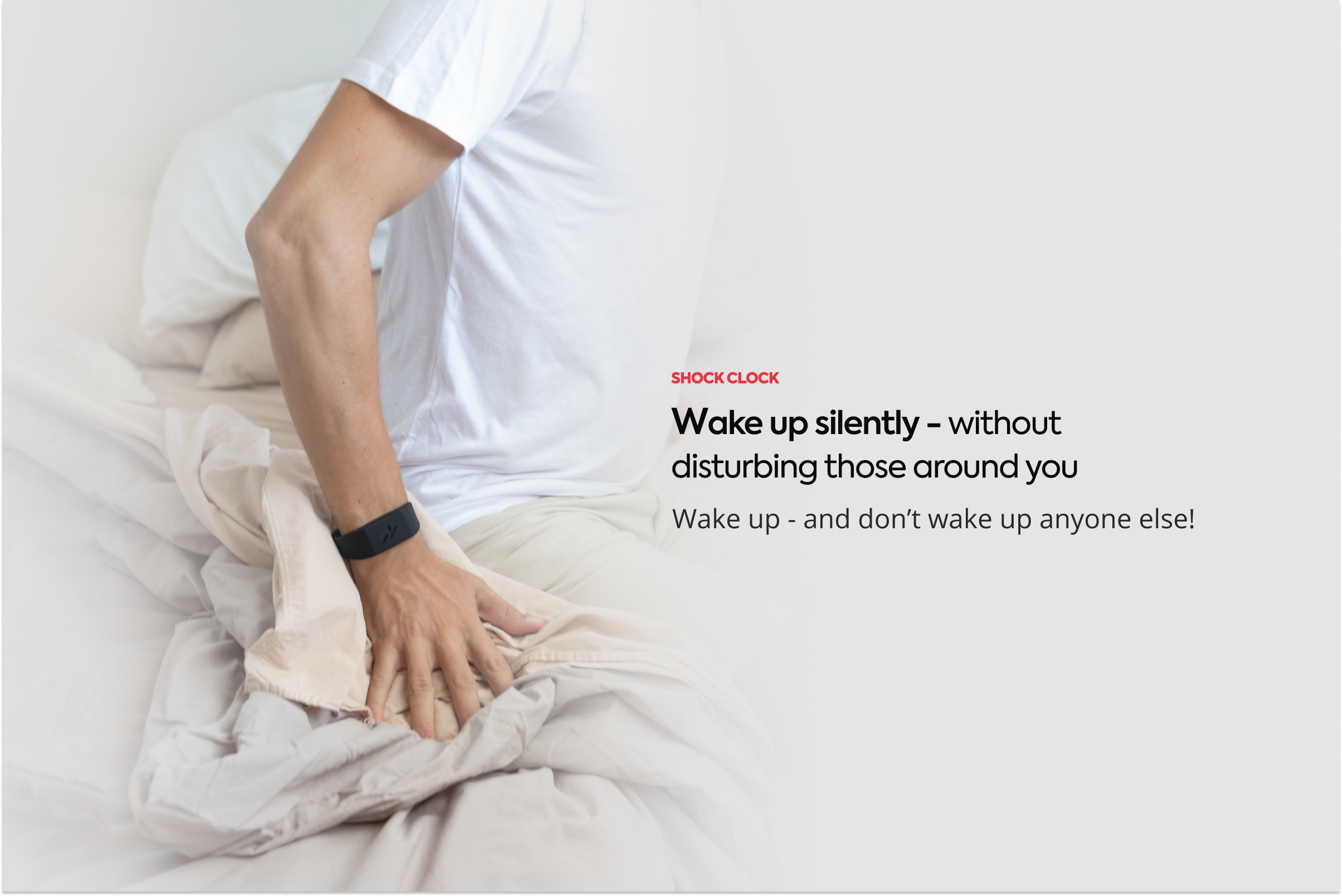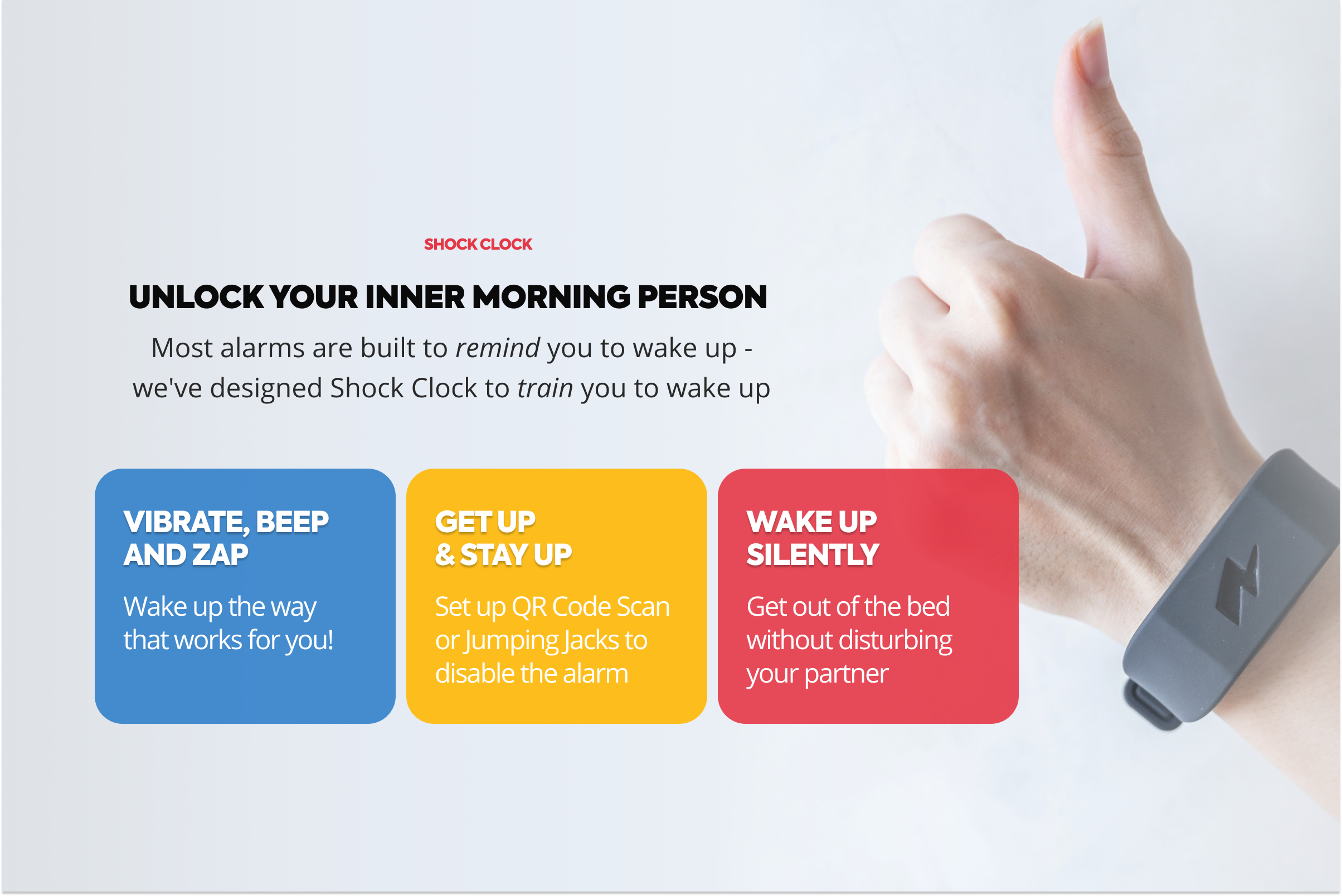 DON'T JUST WAKE UP, BUT ACTUALLY GET UP AND STAY UP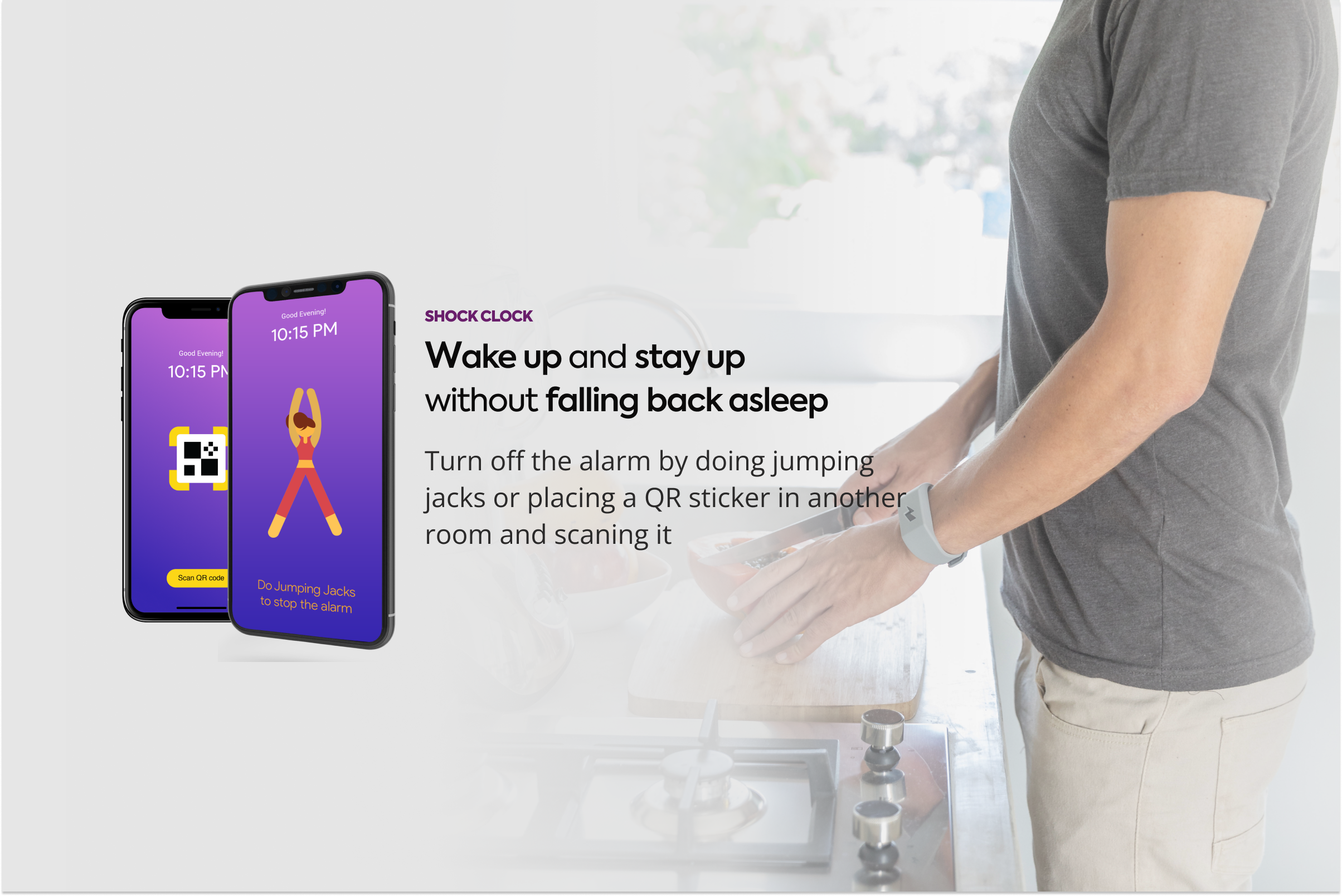 CONTROLLED BY A BESPOKE APP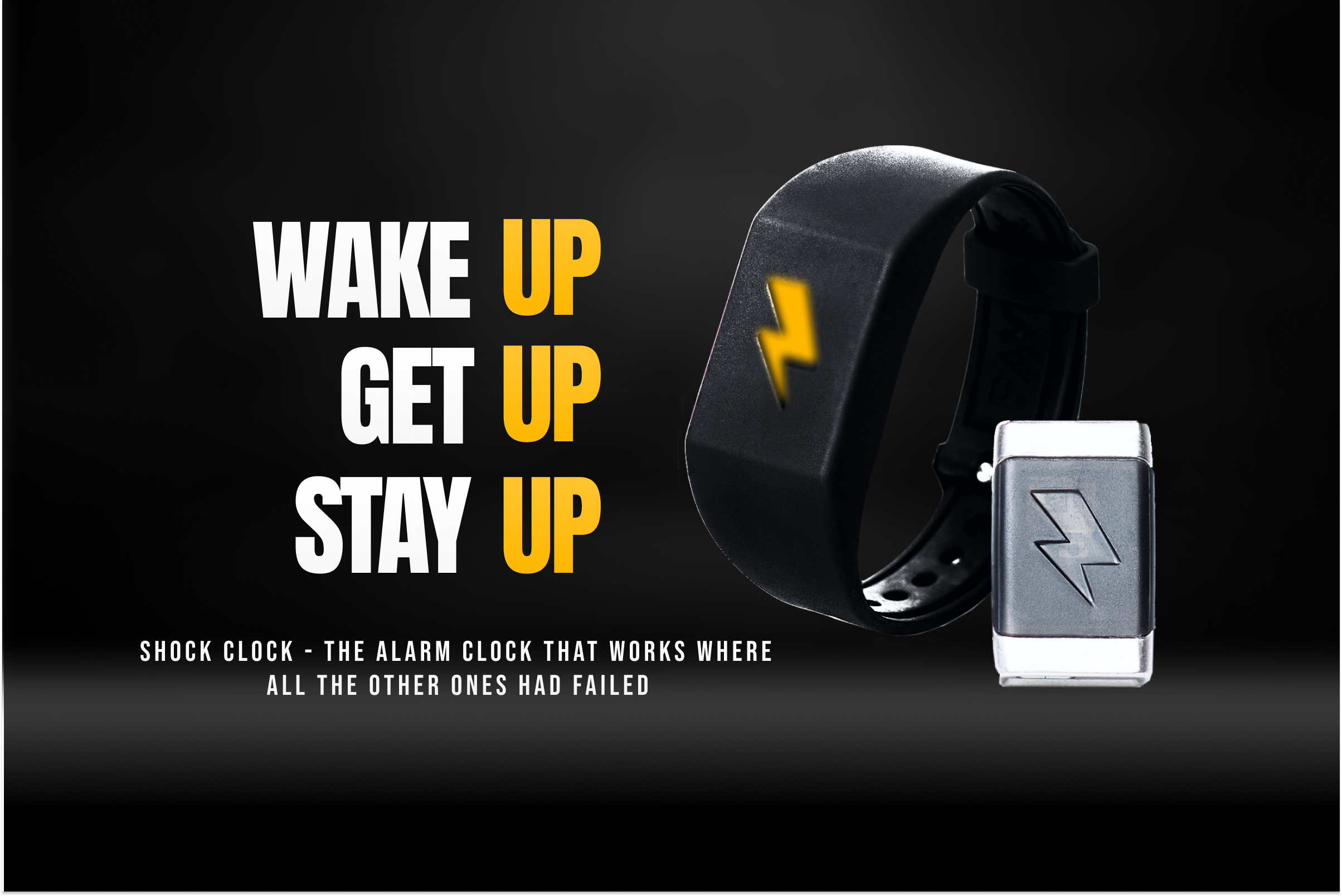 FAQs
Don't see the answer to your question?