Chronic back pain and poor posture are some of the common complaints from office workers who spend the majority of each day working behind a computer desk. At times, the pain and discomfort can get so bad that people end up buying cheap standing desks as they desperately seek a solution. 
However, while replacing a regular desk with a standing desk is a step in the right direction, if you choose the wrong one, you may end up making the problem worse. A cheap sit-stand desk will not do anything for your back problems and may also cause other problems around the office that you had no thought about. 
If you were about to waste your hard-earned money on a cheap electric standing desk for your office, stop right now and read this article. 
After considering the 10 reasons why an inexpensive standing desk is a bad idea, you may want to reconsider and go for one of the great adjustable standing desk options from Autonomous instead. 
Why Do You Need a Standing Desk?
If you have been using a regular desk all your life, you might be wondering what all the fuss concerning standings desks is about. After all, every desk is the same, right? Wrong! Here are nine proven standing desk benefits that you need to know: 
Reduces risk of obesity

Can lower your blood sugar levels

Promotes better circulation

Lowers risk of heart disease

Improves mood and energy levels

Prevents neck, shoulder, and back pain

Improves body posture

Promotes better productivity

May have a positive impact on your life expectancy
What Should You Look for in a Standing Desk?
To get the best out of your home office desk and experience all of these benefits, you need to make sure you buy the right smart desk for your needs. With so many options to choose from, this is easier said than done. 
However, there is a way to narrow down your search by focusing on only those things that matter when choosing a standing desk or corner desk for your office. Consider the following important parameters: 
How Much Does a Good Standing Desk Cost?
The cost of a standing desk varies greatly based on the specific features that you want. An electric standing desk, for example, comes with a built-in motor and control panel, making it more expensive than a regular manual standing desk. 
Typically, you can expect a standing desk to cost anywhere between $100 and $1,000. Desks that are on the high end of the price scale tend to come with a lot of additional features that users who can afford that price tag will enjoy very much. 
If $1,000 is over your budget, do not worry because Autonomous has a wide range of options to suit any price range. The only thing you must avoid is buying a cheap electric desk for anything less than $300. Such purchases will soon come back to haunt you in a variety of ways.
10 Reasons to Never Buy a Cheap Standing Desk Under $300
You might be wondering why we are so against buying a cheap standing desk when the economy is so tough and every dollar saved is worth it. Well, many people have found out, to their disappointment, that what they considered a bargain turned out to be more expensive and problematic in the end. 
Here are 10 reasons not to buy a cheap sit-stand desk for less than $300: 
1. Cheap Desks Don't Last Long
The universal truth regarding most cheap items that we buy is that they do not last very long. This is also true when all you care about is finding an inexpensive standing desk. What seems like a great deal at first will become very costly when you have to replace your standing desk within a few months.
It is very rare to find a cheap sit-stand desk that is built to last. If the price is less than $300, there is a good reason for that. Resist the temptation and invest in a corner standing desk with a longer life span.
2. Made From Harmful Chemicals
Do you ever stop to think about what kind of materials the manufacturers could have used to make their standing desks so cheap? If you know the high price of quality wood, metal, or plastic, you will be skeptical of any desk under $300. 
The worst-case scenario is that you will end up with a desk that contains harmful chemicals that are commonly used by untrustworthy desk manufacturers. These chemicals could pose a serious health hazard to you and your colleagues. 
3. Not Eco-Friendly
Perhaps the materials or chemicals used are not harmful to you, but can the same be said of the environment? If you buy very cheap materials, chances are that they are not eco-friendly. 
Cheap desk manufacturers hardly ever bother themselves with using biodegradable or environmentally friendly materials. Usually, all they care about is making a quick profit, and it's our environment that will end up paying the price.
4. Poor Warranty
It does not make much business sense to price a desk below $300 and then offer customers a great warranty as well. At such low prices, you can bet that your warranty, if any, will not be worth much. 
Once you walk out with your desk, whatever happens, will be entirely on you. If it turns out that the desk was made of poor craftsmanship, you will have no choice but to look for another standing desk at your own cost. 
5. Cheap Products Are Easy to See
Crooked standing desk legs, dull lifeless colors, chipped corners, uneven surfaces, and ugly designs are just a few of the undesirable features of a cheap standing desk. Buying a desk with such defects does not do your office décor any favors. 
If your business involves meeting clients in your office, you will be doing your company a great disservice by allowing them to judge you based on the appearance of a cheap piece of furniture that you could have easily upgraded. 
6. Vulnerable to Pests and Molds
Wooden furniture looks great but has the disadvantage of being vulnerable to pests and mold. However, when you buy good quality wood that has been treated with the right pest and mold-resistant chemicals, this is not a problem you will ever face. 
Most inexpensive standing desks, on the other hand, are not treated this way. This means, within a few months of buying your desk, you will already have to deal with issues such as mold, which will not only cost you more money to fix but poses a health hazard as well. 
7. Limited Functionality
Consider buying a high-ending electric desk with all the bells and whistles. Such a piece of office furniture would be a pleasure to own. You can enjoy its many features with just the touch of a button. 
It will be a long time before a good standing desk becomes dated and unattractive because it was made by manufacturers who care a great deal for their product. 
A cheap electric standing desk, however, will come with the bare minimum when it comes to features. In no time at all, you will find yourself experiencing buyer's remorse and wishing you had paid a little extra for a better option.
8. Noisy Motors
Pick any cheap electric desk on the market right now and you are likely to find that it has a noisy motor. While this might seem like a fair sacrifice to make when trying to save a few extra dollars, the day you realize just how much your desk is distracting your colleagues is the day you will wish you would have invested more and bought a good-quality desk with a quiet motor. 
9. Not Ergonomic
The whole point of investing in a standing desk is because of the health benefits of using a desk that allows you to work in the most ergonomic position. 
However, it is unlikely that the manufacturers of a cheap sit-stand desk would have bothered to do any research about how to make their products as ergonomic as possible. 
Therefore, while you think you have gotten a good deal for your standing desk, your body will not be benefiting much from using it.
10. Poor Load Capacity
Finally, cheap materials are not usually that strong and their load-bearing capacity is questionable. When you buy a good quality desk, you are always sure of just how much weight it can hold. 
However, with a cheap standing desk, you may find that at any time, the desk will buckle under the weight you thought it could manage, causing it to collapse and likely result in added expenses for you. 
Four Great Standing Desks to Choose From
Now that you are clear on why any desk less than $300 is not a worthwhile purchase, it's time to shop around for the right desk for your needs. There are many great options available online, but very few can meet the combination of good price, quality, and excellent warranty that Autonomous can offer you.
The following are four desks that would look awesome sitting in your office: 
1. SmartDesk Core
The SmartDesk Core is one of Autonomous' best-selling standing desks. Priced at $399, this desk is great for anyone working on a tight budget but not so cheap that you will get poor-quality materials.
It comes with an electric dual motor, a solid steel frame, and a programmable keypad with a memory capacity for four different settings. You can get the SmartDesk core right now with a great 5-year warranty.
2. SmartDesk Pro
With the SmartDesk Pro, you get everything found in the SmartDesk Core and a whole lot more! The electric dual motor is ultra-quiet and capable of adjusting the desk height at less than 40 dB. 
The desk comes in natural wood tops and classic finishes that will make it the centerpiece of your office. You can easily adjust the height from 26 inches to 52 inches with just the touch of a button. 
When you buy the SmartDesk Pro, it comes with an unbelievable 7-year warranty. However, you are not likely to need that anyway, thanks to the solid steel frame and high-quality materials.
3. SmartDesk Connect
If you enjoy having total control of all your gadgets, SmartDesk Connect is the one for you. It comes with a very convenient user-friendly app that gives you access to all the desk's features. 
It even comes with a sensitive anti-collision feature that can detect if any objects are in the way when you are adjusting the height. This means you do not have to worry anymore about expensive repairs caused by your standing desk hitting something in your office. 
The SmartDesk Connect can carry a massive 350 pounds with ease, meaning there is not much it will not be able to handle around the office. With a solid steel frame and high-quality top, this is a desk built to last a lifetime.
4. SmartDesk Corner
Are you looking for the perfect desk to tuck into one of the corners of your office? Look no further than the SmartDesk Corner from Autonomous. This is a great option to get if you have limited space and want to make the best of all the empty corners in the room. 
It is strong enough to carry 400 pounds, which is more than you will ever need in a normal office setting. The solid steel frame and wooden top come in two color options, either black or white. You also get a 5-year warranty for the frame and a 1-year warranty for the top.
Final Thought
The temptation to buy the cheapest items on the market is one that we all struggle with when shopping. When it comes to buying a standing desk, choosing the cheapest one will have bad consequences. 
After reading this article, you should realize that buying a cheap standing desk for less than $300 is only going to cost you a lot more money down the line. Therefore, do the right thing and buy a good quality desk from Autonomous.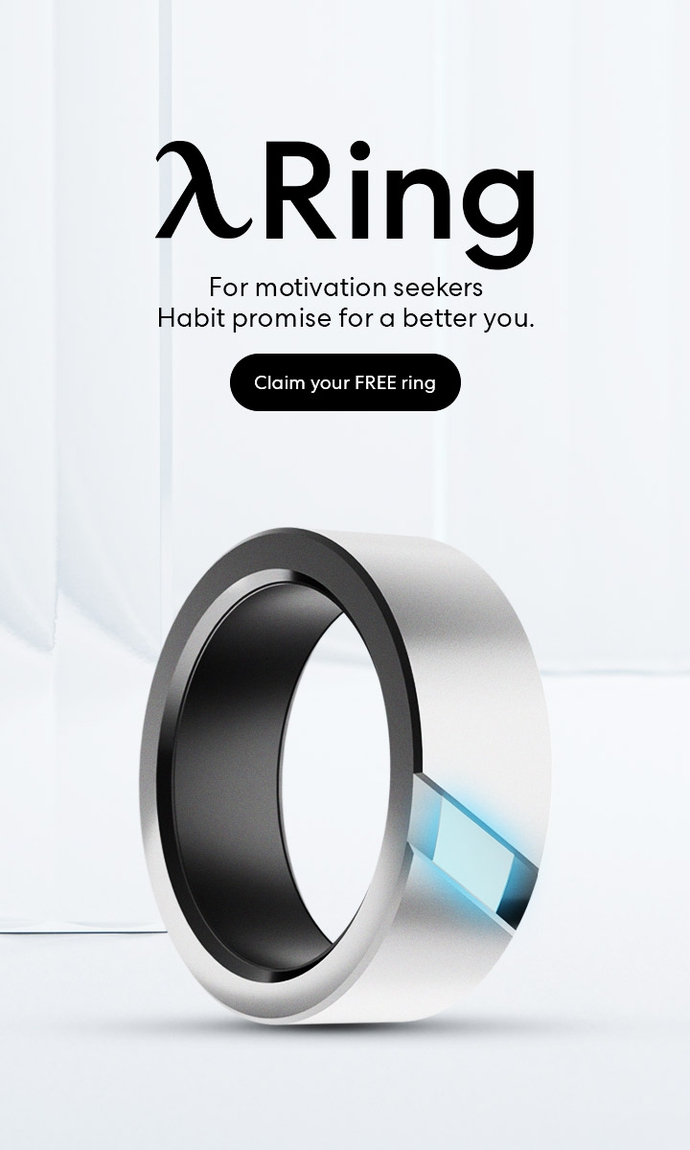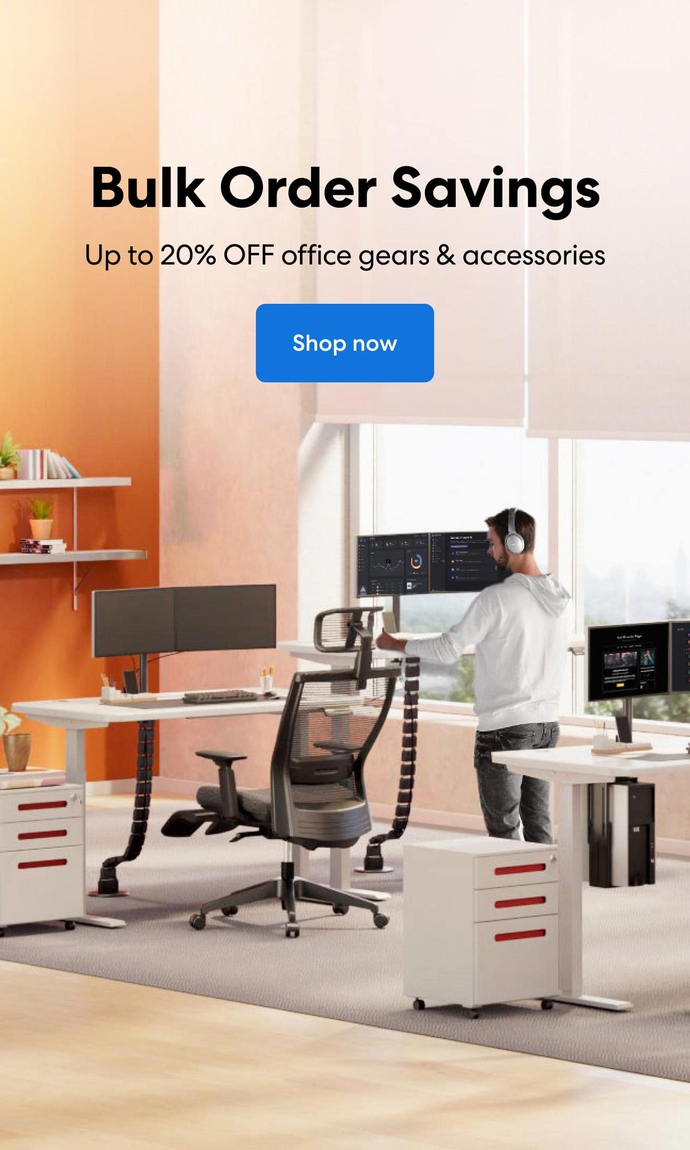 Subcribe newsletter and get $100 OFF.
Receive product updates, special offers, ergo tips, and inspiration form our team.