Workplace Inspiration
Easy Tips to Compare and Choose the Best Office Pod

Autonomous
|
Feb 5, 2023
323 Views
Investing in an office pod is becoming increasingly popular for individuals or small teams who need a productive office area. A work pod can come in many shapes and sizes, from traditional cubicles to fully-fledged soundproof office pods and tiny houses.  
Properly installed individual office pods should block out noise from the outside, allowing you to focus on your work and reduce distractions. Additionally, some soundproof office pods come with optional features such as heating, air conditioning, and ventilation. 
Regardless of why you want such a structure, there are a few factors to consider before you make the purchase.  
Tips for Comparing Office Pods
Whether you need a simple one-person office pod or something larger with more features and soundproofing, you can always find a model that's right for you. With the following tips in mind, anyone can make the best decision for their workspace. 
1. Understand Your Needs
The key to selecting the best office pod depends on the type of workspace you need. Are you a one-person operator, or do you have a larger team? Do you need additional soundproofing or acoustic privacy?  
It's also important to consider the overall size of the prefab ADU so that it fits comfortably in your property.
2. Energy Efficiency
Many soundproof office pods are built with energy-efficient features, such as thick insulation, air-tight windows, and passive ventilation systems, to reduce energy losses and help you save money on bills.
Also, consider the range of finishes, layouts, and accessories available in order to find the most suitable option for your workspace. 
3. Cost
Of course, the expense is an important factor when selecting an office work pod. Depending on the materials used, the size, and additional features, prices can vary widely. Look for systems with durable components and minimal maintenance costs.
4. Mobility
Accessible transportation is critical with office working pods. Ensure your chosen system is lightweight and easy to move, making it simpler to reconfigure and adjust as needed. You should also be able to modify the space as needed by installing ports and lighting whenever required. 
Some prefab office pods offer options to extend usage during the warmer month, making them an excellent addition to outdoor activities and meetings.  
5. Durability
Regarding materials and the build, you need to ensure that your prefab studio is made to last. Look for models made from high-quality and durable materials such as steel and aluminum. Wood is a great option too, but it can be heavier and also prone to damping during harsh weather conditions.
What Are the Different Types of Office Working Pods Available?
We can all agree that office pods are the rage right now, as people are becoming keener to work in a place that is conducive to productivity and provides a sense of comfort and privacy.  
Such studios are an innovative and effective way to change up the dynamics of your workspace, as well as potentially offer noise-free comfort for anyone who works in them. 
These soundproof office pods provide employees an escape from the hustle and bustle of traditional work environments, allowing workers to focus and increase their productivity. With the availability of a wide range of office pods, the options are practically endless. 
However, before you invest in an office work pod for your home or business, it's important to understand the different types of models and their features. 
Solo Office Pods
Such models are the perfect solution for individual employees working remotely. Often designed as a one-person cabin, these office working pods offer a quiet, private, and comfortable area to work from. 
Generally, many of these pods come with desk space, storage, and outlets for various electronic devices.
Team Office Pods
On the other hand, team pods are larger, communal working areas, usually suitable for up to four people. They are ideal for small teams and can provide a more productive work environment than larger open office spaces.  
Usually, team pods come with shared amenities such as tables, chairs, whiteboards, and pinboards, making the office feel much more like home. Advanced soundproofing material offers a comfortable and distraction-free environment.
Tiny House Studios
You can also opt for a tiny house pod, which generally appeals to the creative minds around us. Such studios provide artists with the opportunity to combine their workstations with their living spaces.  
These pods come equipped with furniture, a kitchenette, and the option of adding a bathroom or shower. 
Prefab Studios
Prefabricated ADUs are usually pre-designed and delivered units made from high-quality and sustainable materials. These studios boast soundproof walls, adjustable windows, and lockable doors, with the option of adding a balcony or patio.  
Whether you set up a lounge space for taking calls or simply need space for a break room, outdoor prefab studios are highly customizable and perfect for those who need to work in tranquil surroundings. 
By understanding the different types of office working pods available, employers and home office-goers can design a workspace that meets their specific needs. From single-person pods to more spacious options for multiple people, there is something for everyone.  
Explore different options to ensure your environment is tailored to increase productivity, efficiency, and focus.
The Features a High-quality Office Pod Should Have
When it comes to comfortable and secure workspaces, workplace pods are hard to beat. They are great solutions not just for busy office environments but also for private freelancers and remote workers. 
With that said, there are a few features that set apart a high-quality prefab office pod from a poorly made one.   
Construction
First and foremost, a good office pod should have a strong construction. Office working pods need to withstand being moved around during the product's lifetime. The walls must also be robust enough to block out external noise.   
The materials and the frame of the tiny house pod should be designed to withstand wear and tear from continual use. Steel and aluminum are great materials, but so is sustainable wood coupled with water-resistant layers. The latter option is eco-friendlier and has better insulation too.
Modification
Look for a soundproof work pod that can be easily modified to suit your requirements. Most studios come with adjustable parts such as sliding panels, shelves, and other components. This allows you to create a workspace that meets your exact needs. 
The office pod also needs good Wi-Fi coverage and a general AC system to stay cool, connected, and comfortable during summer days. Electrical ports are important, too, allowing users to plug in devices like computers, printers, and phones.
Accommodation
Since office pods are like regular offices away from the traditional workspace, there should be built-in furniture and fixtures designed to keep the studio organized and comfortable.  
Ideally, the furniture should be ergonomic, adjustable, and practical. Opting for chairs with adjustable lumbar support and footrests, as well as desks that offer enough area, can help to make a more productive workspace. 
On the other hand, office working pods should be equipped with vents to ensure effective air circulation. This will help regulate the temperature and reduce the risk of overheating inside the structure.  
It's also recommended that you opt for a unit with good acoustic insulation material, as this will keep distracting sounds to a minimum. A well-designed, soundproof office pod can help keep all your conversations, phone calls, and presentations private. 
No matter what type of backyard pod you choose, having an effective soundproof studio will make all the difference in your ability to remain productive and maximize creativity.  
Take the time to evaluate the features and consider the many options available before selecting a model.  
The Best Office Pods You Can Find This Year
An office pod can be a fantastic way to get your creative juices flowing while working in a soundproof studio. Here are a few of the most affordable and high-quality models taking the internet by storm.   
1. Autonomous Pod
This Autonomous Pod is built with a flexible, durable wooden frame designed to last for years. The plywood is water-resistant and covered with a composite wood coating to provide a polished and professional finish. 
Its multi-functional features and convenient design make it an ideal choice for a variety of applications in any modern setting. On top of that, the durable body, soundproofing, and ventilation make the office pod a great way to maximize space and privacy in even the most hectic of environments. 
Dimension
103"W x 142.5"L x 92" - 125.5"H
Material
Exterior: Composite wood
Interior: Plywood wooden frame
Frame: Steel, M300 cement
Weight capacity
2.9 tons
Minimum wattage
100W
Color
Black, White
Warranty
1 year
2. Autonomous WorkPod
If you're looking for a high-performance, ergonomic workspace solution, then the WorkPod is definitely worth considering. This modern office pod is perfect for office-goers who value comfort, efficiency, and organization. 
The WorkPod has all the features to make working from home or the office a breeze. From insulated glass walls and soundproof doors for extra privacy to an anti-fatigue mat for long days on your feet, this workstation is designed to optimize your productivity and comfort.  
On top of that, adjustable LED lighting allows you to fine-tune your ideal office lighting. With the Autonomous WorkPod, you get a space that is both visually and functionally pleasing. 
Dimension
103"W x 142.5"L x 92" - 125.5"H
Material
Exterior: Composite wood
Interior: Plywood wooden frame
Frame: Steel, M300 cement
Include
SmartDesk Pro, ErgoChair Plus, Cable tray, Filing Cabinet, Dual Monitor Arm, Anti-fatigue Mat
Minimum wattage
100W
Weight capacity
2.9 tons
Color
Black, White
Warranty
1 year
3. Autonomous StudioPod
The StudioPod is revolutionizing the way office-goers work and live. This backyard pod provides the perfect combination of convenience, comfort, and style. Whether you need to relax, work, or entertain yourself, you will find it in this office pod.  
With a bookshelf, foldable coffee table, and sofa bed, the StudioPod is packed with everything you need for a comfortable workspace. Three light modes are also available, with one directing light toward the center of the pod while the other two sides provide ambient illumination. 
Made of sturdy steel frames and economical aluminum layers, this soundproof work pod is built to last. This also helps to protect the contents inside from any external damage with weather-resistant honeycomb paper insulation keeping the outside dry. 
Dimension
106" W - 155"L x 106.3"H
Material
Exterior: Vinyl layer
Interior: Eco-friendly honeycomb paper
Frame: Steel
Include
A closet, desk, bookshelf, TV stand, a foldable coffee table and convertible sofa bed
Minimum wattage
150W
Lighting
3 color modes
Warranty
1 year
4. ThinkTanks One-Person Pod
As technology and modern life increasingly move towards remote and flexible working, ThinkTanks has designed the perfect solution – the One-Person Pod. Assembled both as a unit and pre-equipped with key features that make it the ultimate office pod, it's ideal for those who require a compact office in the comfort of their home. 
The soundproof acoustic panels and in-built exhaust fans help to regulate the noise levels, creating a peaceful and calm workspace. On top of that, the motion sensor controls allow users to adjust their settings to suit their needs.  
On the other hand, an effective ventilation system helps to maintain optimum air quality to ensure your area is fresh and productive. 
Overall, the ThinkTanks One-Person Pod is the ideal solution for employees looking for a secure, private, and comfortable office. With a range of features to keep users productive, the unit provides a completely immersive experience. 
Dimension
External size: 40"W x 37"D x 91"H
Internal size: 33"W x 35"D x 84"H
Product weight
Gross weight: 279kg
Net weight: 235kg
Power supply
100-240V/50 - 60HZ
Natural lighting system
4000K/421LM
Color
Black, White
Include
Motion sensor and switch control
Multiple region electric sockets
Emergency safety hammer
Furniture as shown in pictures
Warranty
3 years
5. Thinktanks Four-Person Pod
This innovative office pod brings enhanced comfort and productivity to your workspace. It is designed to create a cozy and efficient collaboration area that promotes optimal productivity. 
The Thinktanks Four-Person Pod features a range of advanced features to support office-goers. Its central LED system provides a balanced level of lighting, comfortable working conditions, and a visually pleasing environment.  
This office pod includes excellent ventilation for improved air quality and soundproof insulated glass walls for complete privacy. 
Quality seating with contoured cushions provides comfort and back support, ensuring an effective work environment for employees. 
| | |
| --- | --- |
| Dimension | 87"W x 61"D x 91"H |
| Product weight | 860 lbs |
| Power supply | 1100-240V/50 - 60HZ |
| Natural lighting system | 4000K/421LM |
| Color | Black, White |
| Warranty | 3 years |
6. Thinktanks Compact Office Pod
Our final pick is the Thinktanks Compact Office Pod, fully equipped with a variety of features that make it a great choice for anyone looking for an efficient workspace. The shelves and ergonomic desk ensure you have plenty of space to organize and store your documents.  
On top of that, the office pod uses carbon plastic composite panels and waterproof plywood, making the studio strong and durable. It also has double-pane windows that provide natural light and keep the outside noise out.  
However, for those preferring warm lighting, there's a centrally located LED system to give you the perfect ambiance while you work. 
| | |
| --- | --- |
| Dimension | 7 x 7 x 7.5 ft |
| Material | Double laminated tempered glass, R200 aluminum |
| Color | Black, Green |
| Interior | Washable PET Felt |
| Standard outlet | 110-220V |
| Lighting | LED 140W |
| Warranty | 3 years |
Conclusion
Gone are the days of clunky cubicles and partitioned cubbyholes, as employees now have more stylish and productive workspace opportunities than ever before. A soundproof office pod is an ideal solution for home office goers, allowing them to move from the typical work environment to a more personal and productive one. 
Without the usual office noise and distractions of your colleagues, you can stay fully immersed in your work and be more efficient. Many people find that isolating in a prefab ADU helps them focus and relax.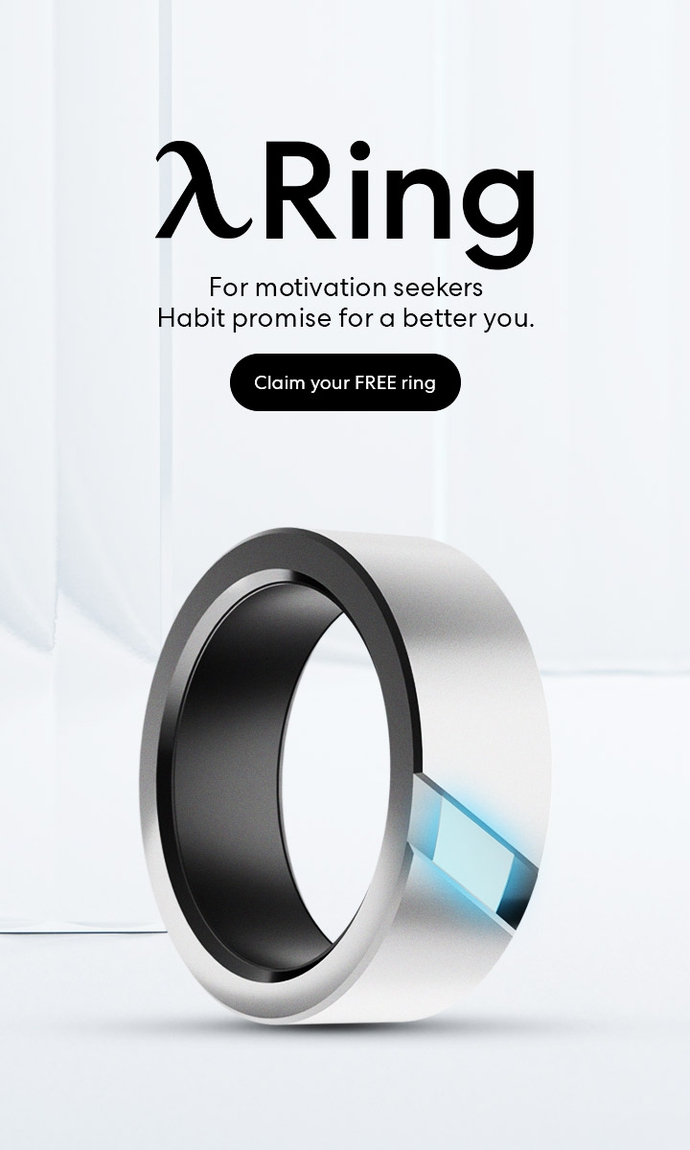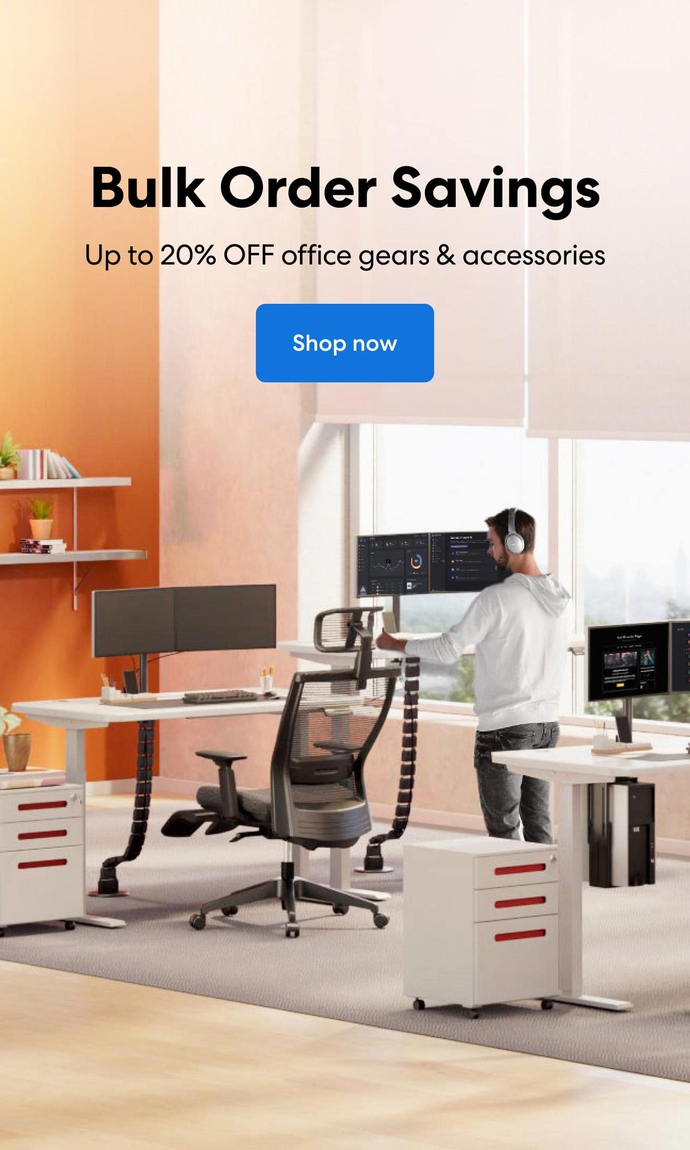 Subcribe newsletter and get $100 OFF.
Receive product updates, special offers, ergo tips, and inspiration form our team.