Are you ready to transform your workspace with a lamp that does it all? LumiCharge lamps are the perfect combination of functionality, style, and innovation. These patented LED lamps light up your workspace, charge your devices, save space, and reduce environmental waste. Whether you're a student, professional, or just someone who wants to upgrade their home decor, LumiCharge desk lamps are a game-changer.
In this review, we'll showcase the top 5 LumiCharge lamps for 2023 and share how they can benefit your daily routine. From adjustable brightness to phone stands, LumiCharge lamps have got you covered. Let's dive in and discover the perfect LumiCharge lamp for you.
Top 5 LumiCharge Lamps
1. LumiCharge LED Lamp With Wireless Charger
Looking for a versatile and innovative desk lamp that combines practicality and style? Look no further than the LumiCharge LED Lamp With Wireless Charger - the perfect addition to your workspace or home.
At 15.8 inches high and 3.75 pounds in weight, the LumiCharge II is compact and lightweight, making it easy to move around as needed. It is made of ABS materials and high-quality aluminum, ensuring it will last for years. Plus, with FCC, CE, and Qi certifications, you can trust that it meets rigorous safety and performance standards.
With 36 powerful LED bulbs, the LumiCharge II delivers 850 lumens of brightness, with ten different levels of brightness to choose from. And with three different light colors - soft white, yellow, and bright white - you can adjust the lamp to match your mood or task.
But the LumiCharge II isn't just a lamp - it's also a wireless charging station. Its wireless charging pad lets you conveniently charge your Qi-enabled devices without cords or cables. And with its 50,000-hour lamp lifetime and 6-month warranty, you can trust that this lamp will be a reliable and durable addition to your home or office.
2. Lumicharge LED Lamp with Wireless Charger & Speaker
The Lumicharge LED Lamp with Wireless Charger & Speaker is the ultimate all-in-one wireless charging lamp that can illuminate your space while charging your devices at lightning-fast speeds. With 03 adjustable light hues and 10 levels of brightness, this LED lamp offers the perfect ambiance for any setting. But that's not all. It's also equipped with a built-in Bluetooth speaker that pumps out your favorite tunes while charging your phone.
The built-in digital calendar display shows you the date, time, and temperature at a glance, keeping you on schedule throughout the day. Plus, with a 6-month warranty, you can enjoy peace of mind knowing you've made a solid investment.
3. LumiCharge-Mini-7in1 LED Lamp Phone Charging Stand
This compact and stylish desk lamp with a phone charger combines multiple functions into one sleek design, making it an all-in-one solution for your desk.
The inbuilt wireless charging stand supports Qi-enabled devices, so you can simultaneously charge your AirPods, iPhone, and Apple Watch.
It is highly multi-functional and features an LCD time display with an alarm clock, keeping you on schedule and making sure you never miss a beat. It has three different light colors and brightness levels for you to customize the lighting to fit your mood and according to the task at hand.
4. Lumicharge LED Desk Lamp: with Smartphone Control
This LumiCharge smart lamp is the ideal accessory for any contemporary office, and it comes with a 6-month guarantee. This lamp's compact profile means it won't take up much room on your desk despite its powerful illumination.
In addition, it has a Bluetooth speaker that can be used to listen to music or make and receive calls.
Your phone will always be charged and ready to go with the 10W adjustable wireless charging pad, and the lights can be set to your preference with the use of a smartphone app. You can easily keep track of your schedule thanks to the digital clock and calendar display.
5. Lumicharge Magnetic Wireless Charger & LED Light
This LumiCharge lamp/charger is the ultimate combination of style and functionality, and it comes with a 6-month warranty for your peace of mind. With 18W fast charging and a magnetic dock, this 4-in-1 wireless charger makes charging your devices effortless. The compact and anti-slip design is perfect for any desk or nightstand, and the intelligent LED charging light informs you of the charging status.
It has multiple color modes and brightness levels and doubles as a nightlight, providing the perfect ambiance for your room.
Why Buy a LumiCharge Lamp?
Versatility
The LumiCharge Lamps are incredibly versatile equipment used in various settings. Whether you need a lamp for your home office, bedroom, or living room, LumiCharge will have something for you!
Convenience
These lights are equipped with built-in charging outlets, making it simple to ensure that all of your electronic gadgets are always fully charged and ready to go. You will no longer have to worry about getting tangled up in cables or looking for an outlet to plug in your device.
Efficiency
LumiCharge is a better environmental choice and will help you spend less money on your monthly power bill. Since their LED lights are built to endure for years, you won't need to worry about replacing them for quite some time.
Productivity
The LumiCharge lamps have various features that can help boost your productivity. For example, they have a built-in clock and calendar and a touch control panel that allows you to adjust the brightness and color temperature of the light.
Style
LumiCharge is known for producing lights that are stylish enough to look well everywhere. You can choose a lamp to fit your taste, whether you want simple designs or something more flashy. 
Conclusion
LumiCharge lights provide a variety of functions that may improve the quality of your workstation, offering the ideal balance of fashionable design and practical application. A LumiCharge lamp is available to meet everyone's requirements, with features such as wireless charging, adjustable brightness, and built-in speakers. You can be 100% sure that you are making a sound investment since each product comes with a guarantee valid for six months.
Also, remember to check out the LumiCharge universal charging pad, an essential addition to any workspace.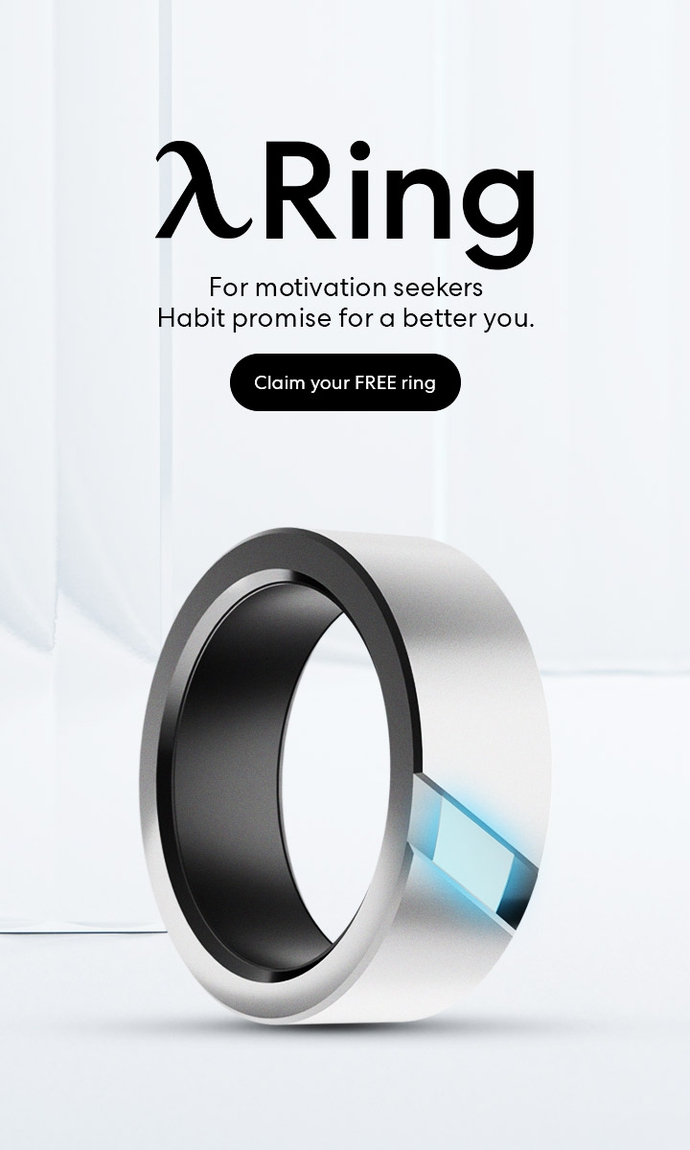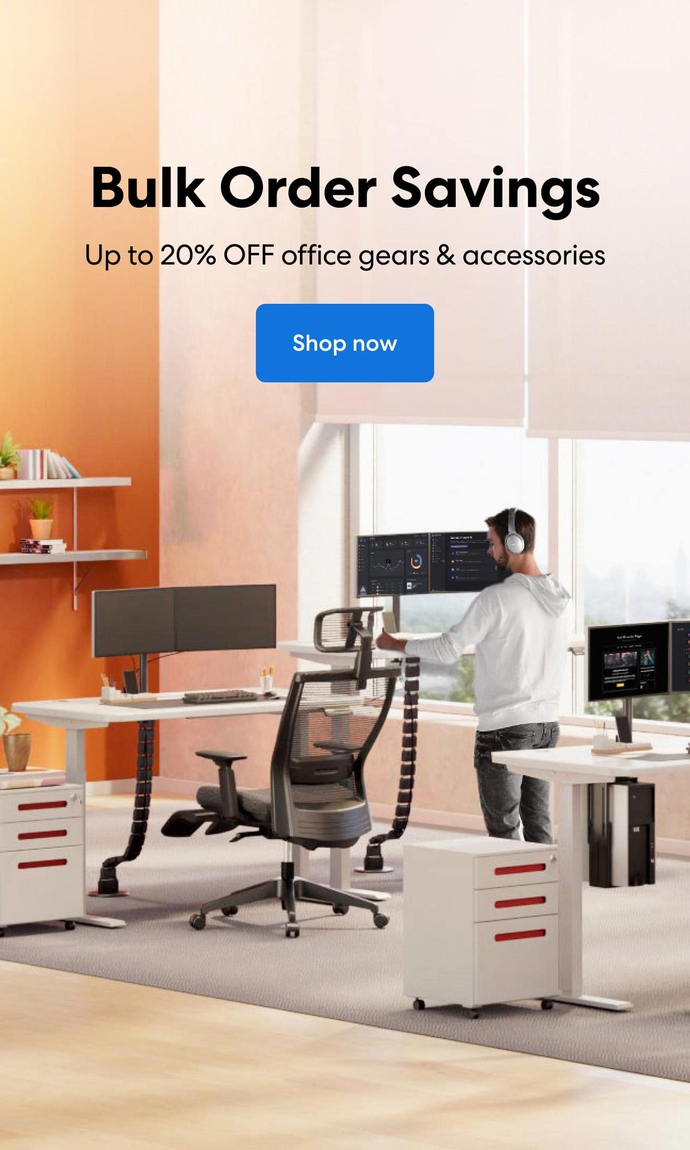 Subcribe newsletter and get $100 OFF.
Receive product updates, special offers, ergo tips, and inspiration form our team.