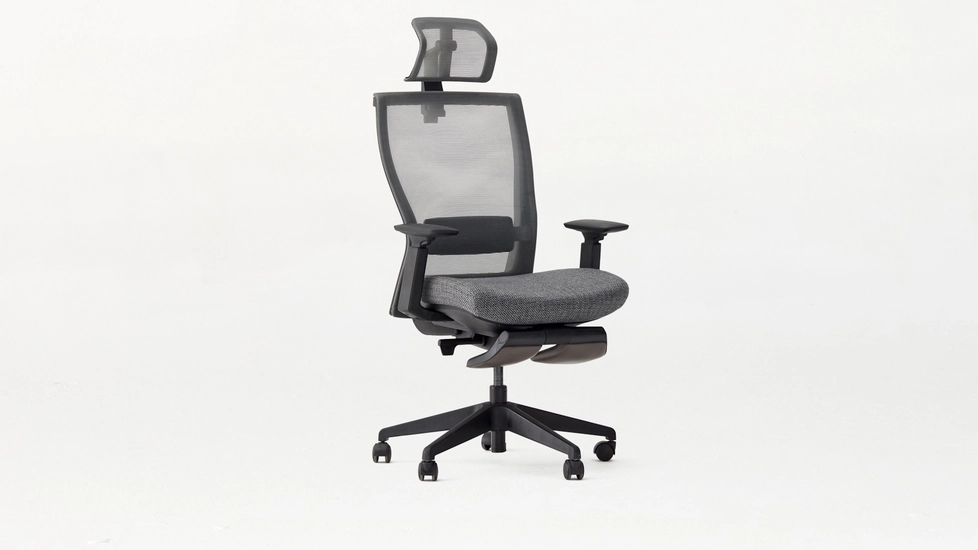 283 reviews
Bulk orderSave up to 

7.5%
Style options:

Not available

Not available
Chair Color:

Not available

Not available
Buy now
Add to cart
FREE shipping Dec 05 - Dec 07.
Bought by 480+ Microsoft employees.
Sold and shipped by Autonomous
ErgoChair Core at a glance.
Comfier than your couch and way healthier than your computer chair. Enjoy satisfying, tailored back support every time with this adjustable ergonomic office chair.
• Adjustable height, seat pan, armrests, lumbar support, and back recline
• Contoured foam seat for comfort
• Breathable mesh back
• Lumbar support pad
• Supports up to 250 lbs
• The trial and return policy does NOT apply to products on sale.
• 1-year warranty
Deep dive into specs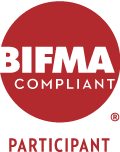 Features
FAQs
Specs
reviews
4.5
Versatile computer ergonomic chair for the home office and gaming setup
Computer ergonomic chairs come in different sizes and with diverse features. It can be a bit challenging to choose a cost-effective option that has everything you need. If you're looking for a simple ergonomic chair, then the ErgoChair Core is one of the best options you can choose. This simple ergonomic office chair is as comfortable as your sofa. However, it integrates many adjustability features that make it more appropriate for office work or long gaming hours. The ErgoChair Core is worth taking into account if you want to replace the current office chair you have at home for multiple reasons. Let's explore the different things that this office chair has to offer and why it is a good fit for you if you tend to spend long periods seated at your desk. This ergonomic chair compiles multiple features that make it comfortable and satisfying. Considering that low back pain is quite common in office workers, a good computer ergonomic chair can help you feel at ease as you work in your daily tasks due to the presence of the features mentioned below.
1. Adjustable height & armrests
For starters, any office chair without a headrest should at least allow you to adjust the height. Since we all have different body proportions, adjusting the chair's height can help you keep your body in an optimal position as you remain seated at your desk. If your body isn't properly aligned in the chair, you will be more prone to suffering from back pain and other ailments. A computer chair with armrests allows you to keep your arms in a comfortable position, which will contribute to the appropriate alignment of your body as well. Therefore, it is an essential part of any computer ergonomic chair. The ErgoChair Core includes a comfortable and adjustable armrest. Thus, you will be able to find the most comfortable position within a few minutes after getting the chair ready to work.
2. Adjustable lumbar support & back recline
As mentioned above, office workers are more prone to suffering from lower back pain. That's why most ergonomic chairs include lumbar support – sometimes adjustable, sometimes fixed. The ErgoChair includes adjustable lumbar support that you can take advantage of to make sure that you don't feel lower back pain after being seated for long periods. It is one of the most important parts of a computer ergonomic chair. It is important for a simple ergonomic chair to have an adjustable back recline like the lumbar support. This way, you will be able to change positions easily as you find it convenient. A chair with a fixed back is not appropriate for office work and will become uncomfortable in a little while. Furthermore, they follow a straight line that doesn't align properly with your spine most of the time. Contrary to this, the ErgoChair Core allows you to recline the chair within 18º. Therefore, you can be sure that your spine will remain stable and comfortable throughout the whole day. Furthermore, the back recline was designed to grant you more movement. It doesn't feel restrained in any of the body parts it has contact with (shoulders, arms, etc.).
Autonomous ErgoChair Core – A Simple Office Chair
The Autonomous ErgoChair Core is a simple ergonomic office chair with several convenient features. Besides being adjustable in all the places that matter, it also has a breathable mesh back. It contains all the features you need to take into account while choosing an ergonomic chair. The breathable mesh is comfortable, durable and is meant to keep your body fresh throughout the day. Furthermore, it will allow you enough movement as it contours to your back, making sure that all the pressure and weight applied to it remain balanced.
Compact but enough comfort for basic needs
A computer ergonomic chair must comply with certain features to be appropriate for office work. The ErgoChair Core has everything you need to feel comfortable during your workday. Its ergonomic design is meant to cover the basic needs of an office worker. However, it can fit perfectly in any gaming setup if you're looking for a more appropriate gaming option. Thanks to the strong foundation and durable manufacturing materials, you can be sure that the ErgoChair Core will become your new long-term best friend at work.