Workplace Inspiration
10 Ideas to Make a Pediatric Waiting Room for Kids

Autonomous
|
Aug 23, 2022
2,590 Views
Other than those discussed in the adults' domain, there are several critical parameters and potential for pediatric medical facilities. Clinical techniques used nowadays might be alarming. Both younger patients and families may feel intimidated by the systemic hospital setting. To create a space that is attentive to the needs of pediatric patients, it is necessary to have knowledge and competence in design.
This first impression is made in the waiting area. While reducing waiting times is the main objective, it's also critical to create a peaceful, organized, and appealing environment, as well as to construct a flexible and cozy pediatric waiting room. Several aspects influence a pediatric waiting area's design layout. We will be sharing a few ideas below to help make your pediatric waiting rooms more kid-friendly.
10 Best Pediatric Waiting Room Ideas for Young Patients
Adults often don't enjoy waiting areas. Now picture being hauled about as a young child as you wait for checkups and do chores. It isn't easy to hold kids accountable if they act a bit out of control, but it stands to reason that if one child in a waiting area isn't cheerful, nobody is either.
By merely taking into account the requirements of all of its visitors, whether young or old, facilities may go a fair distance toward assisting both families as well as other customers to experience a much more enjoyable waiting room environment. Here are a few quick pediatric waiting room ideas to make the area suitable for children that will assist everybody:
Privacy and room
The layout of a waiting area must provide lots of open spaces for accommodating strollers, kids in wheelchairs, and hyperactive youngsters. To prevent families from being stacked on top of one another when parents and children are being cared for by extended family, it is also crucial to have healthy partitions and enough space. Patients get anxious in constrained environments. Create an area where a patient or caregiver won't feel constrained or find it difficult to navigate in wheelchairs or prams.
Communication
The capacity to speak with personnel is crucial whether you're waiting in a pediatric office waiting room for just a standard office consultation or keeping busy. At the same time, your kid has a complicated treatment. Various communication technologies or office accessories, such as pagers, mobile phones, as well as coded digital monitors, might be beneficial in addition to waiting rooms' visual personnel supervision.
Clean and in order
When constructing a waiting area, order and sanitation are of utmost importance since they provide patients, caregivers, and guests with a clear indication of the institution's ethos. A waiting area needs to be kept tidy, clean, and well-maintained. The design and layout must take durable furnishings and easily maintained materials into consideration. These substances have to be simple to cleanse and clean. In waiting rooms, programmable TVs, interactive gaming tables, and smart walls are taking the place of other gadgets since they keep patients engaged.
Optional seating
Comfort is the most important consideration when choosing equipment for just any waiting room. Family members frequently wait within the waiting area for long durations for procedures like surgery. In a position that is frequently unpleasant and uncomfortable, you would like them to feel as at ease as appropriate. The best waiting spaces are those with cozy chairs arranged in clusters with an ErgoFoam Adjustable footrest that supports distinct family structures. Diversity in seating, such as separate office ergonomic chairs, loveseats which may accommodate a parent as well as a kid or someone of plus size, and café-style booths, is also advantageous.
Quiet waiting areas
It is desirable to divide age ranges and health levels if space allows. Teenagers wouldn't want to stay in a space with a wailing infant. The parents of a healthy child going in for a visit would not want to be seated next to a sick youngster who is vomiting or sneezing.
Acoustics
The right room dynamics may produce a serene ambience. In certain waiting areas, a good sound concealing system might be useful. A soothing atmosphere is created by musical accompaniment or repetitions of natural sounds. Additionally, using soft materials helps lessen noise. To increase acoustic performance, think about installing carpets and acoustical ceiling tiles. Additionally, acoustic tiles include various kid-friendly diversions, such as animal patterns, inscribed on them.
Charging points and connections
Families can benefit from the constructive diversions offered by technology. Utilizing smartphones or tablets helps pass the time while waiting. It is crucial to have enough charging infrastructure and plugs that are easily accessible. They may take the shape of power sockets, built-in outlets on furnishings, or perhaps even lockable charging stations.
Participation and technology
Even while real aquariums are fantastic and research suggests that they may dramatically lower stress and pain for kids and their caretakers, there seem to be management and infection prevention and control issues to be aware of. Alternatives include virtual fish aquariums. Toys are all being replaced in pediatric waiting rooms with active digital display shows like "Snibbe Interactive." These innovations reduce contact while providing stress-relieving diversions.
Create themes
By enabling a child's creativity to run wild, imaginative themes encourage inquiry. Making sure the atmosphere is aesthetically appealing and as exciting as feasible is important since staying in a waiting area may be tedious and even irritating. Incorporate an overarching literary theme that extends throughout the hospital's departments and reception areas. On the walls hang quotes and illustrations from well-known children's books. These topics can also serve as discussion openers between the doctor and the kid, helping the latter feel more at ease with a stranger by making a connection with a familiar figure.
Natural views and artwork
When there is direct sunlight and pictures of the environment in a public place, families might feel less stressed. Clear views of the outdoors may not always be attainable in waiting areas, but visual art and visual images are suitable substitutes. You can also incorporate an office pod or a wooden pod for the garden as a waiting area for children at your medical facility if space allows.
Summary
An essential first step in fostering recovery is creating waiting areas that are less stressful for kids and their parents. Modern pediatric waiting rooms that promote social contact between families and children and give kids a sense of safety provide a good image of a venue that many kids would be reluctant to go to.
Additionally, the Autonomous employee purchase program allows you to have the best seclusion pods, such as the Autonomous pod for waiting rooms, at low costs. Individuals can get big savings using this scheme. So act quickly and obtain your preferred pods and pediatric waiting room furniture from them.
Video ads for product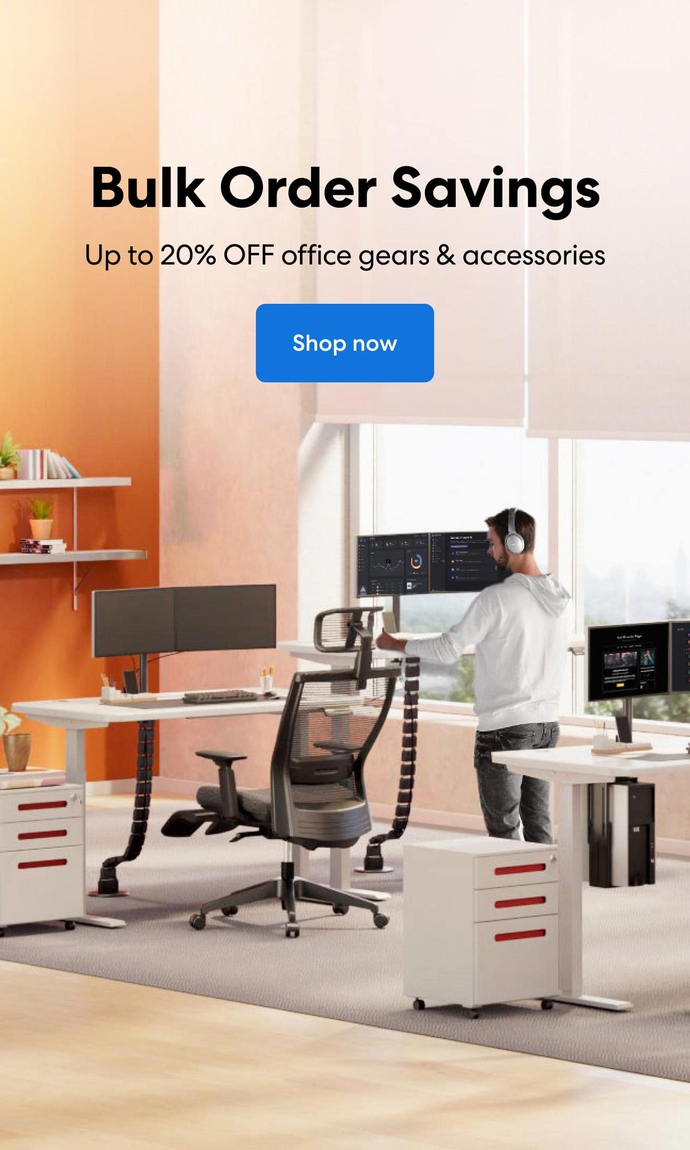 Subcribe newsletter and get $100 OFF.
Receive product updates, special offers, ergo tips, and inspiration form our team.