Productivity
18 Questions for Employee Productivity Survey You Must Ask

Autonomous
|
Nov 10, 2021
11,212 Views
The COVID-19 pandemic has led to lasting changes in trends that affect employees. Engagement levels and productivity have dipped in some instances. There's a need to ask the right questions to gauge how workers feel. Companies need to conduct employee productivity surveys. 
Use sentiment-based questions to measure employee engagement. The responses may reveal what some workers feel about their jobs, roles, and workplace. Make sure your survey tests your employees' organizational trust. Find out about coworkers' commitment to helping each other and the right work capabilities. 
These tests help to gauge the level of employee commitment to your course. Can workers trust each other and collaborate at work? Do you have the right set of employees with agility and direction? These questions can be answered when you conduct an employee productivity survey. 
Your employee productivity questionnaire should cover various elements of the survey. Draw satisfaction, alignment, future orientation, and open-ended questions as your starting points. Some work from home survey questions and remote working survey questions may help. Below are some of the questions you need to ask. 
Employee Satisfaction Questions
Do you value employee satisfaction? If so, what does it mean to you, and how do you measure it? These are important questions that every company needs to address. There is a way a satisfied employee behaves and looks. Such a worker over-delivers, enjoys coming to work, and goes out of their roles to support the company. 
It can, however, be difficult to detect and measure dissatisfaction. These questions in the employee productivity survey explore how employees feel about the company. They also address whether employees are happy with their place in the company. 
1. How Do You Feel About Work Today?
This employee productivity survey question seeks to find out about an employee's attitude, focusing on the present moment. It opens the door to a wider engagement and helps the organization to reaffirm its care. Ideally, you may discover an unhappy group of workers, pointing to a larger issue. 
The question may use graphics like happy and sad faces to capture what someone feels. Make it simple for your employees to express themselves in other ways other than in words.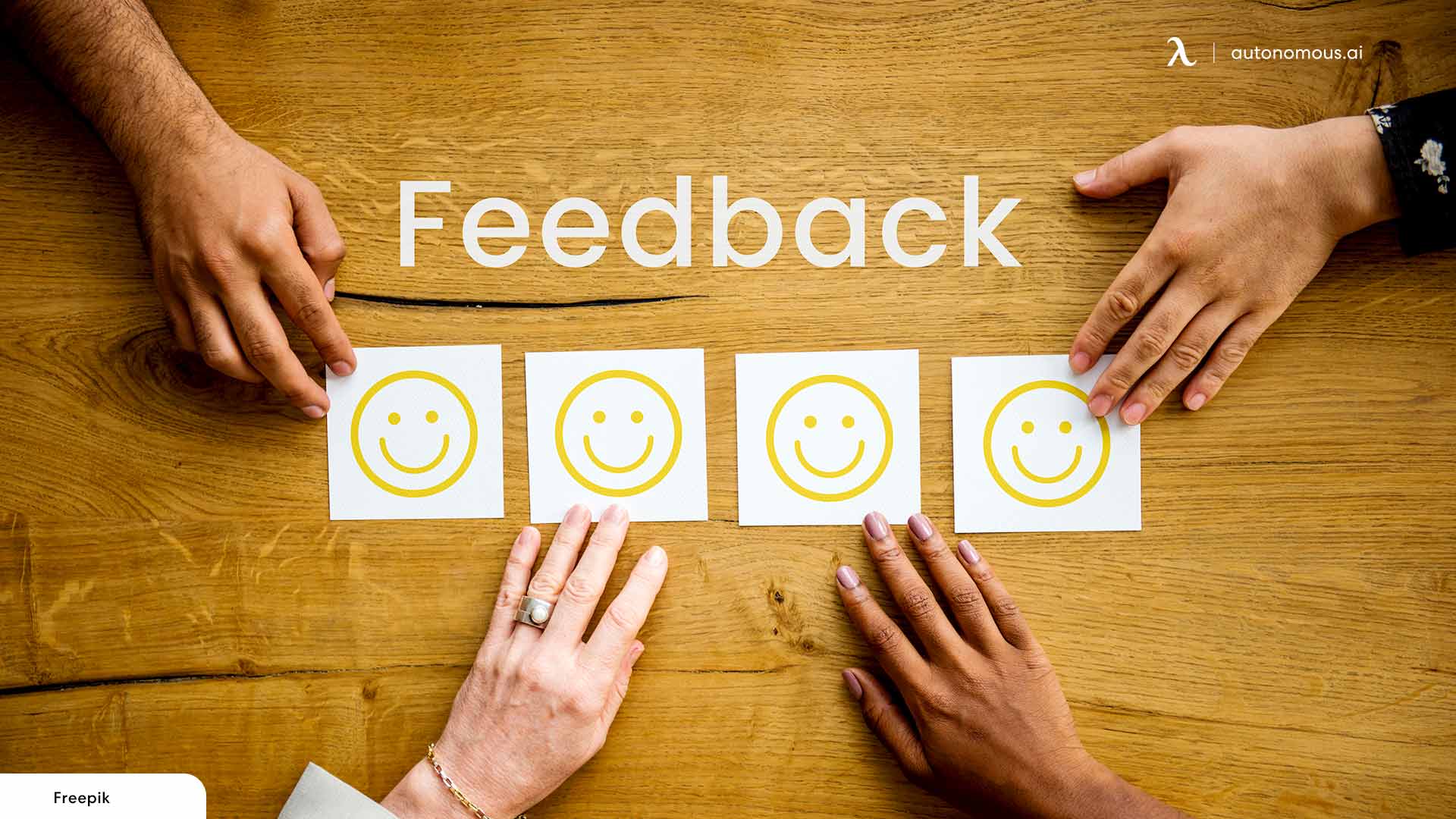 2. Would You Recommend This Company as an Employer to Your Friends?
Employees also play by the saying that a happy customer tells a friend, but an unhappy one tells 10 friends. If you seek to be a better recruiter, rely on the people working for your organization. There is a problem when employees are hesitant to refer their friends to work with them. This employee productivity survey question may help you gauge how your employees feel about you and having their friends over. 
3. Are You Excited to Come to Work?
You need to elicit a strong response from your employees about coming to work. It is also important to take note of nonresponses. The responses help in addressing underlying issues. Note that a happy employee rubs the same excitement on others. 
Try to discover what excites the workers to come to work. Is it an office setup, or are there other things in play? Yes, a good office setup with an adjustable standing desk and the best ergonomic chair can be exciting for a worker, although you may need to address some additional details. 
As you take in the positive responses, don't ignore the less engaging ones. Any neutral answer may provide an opportunity to dig deeper and ask what the problem may be.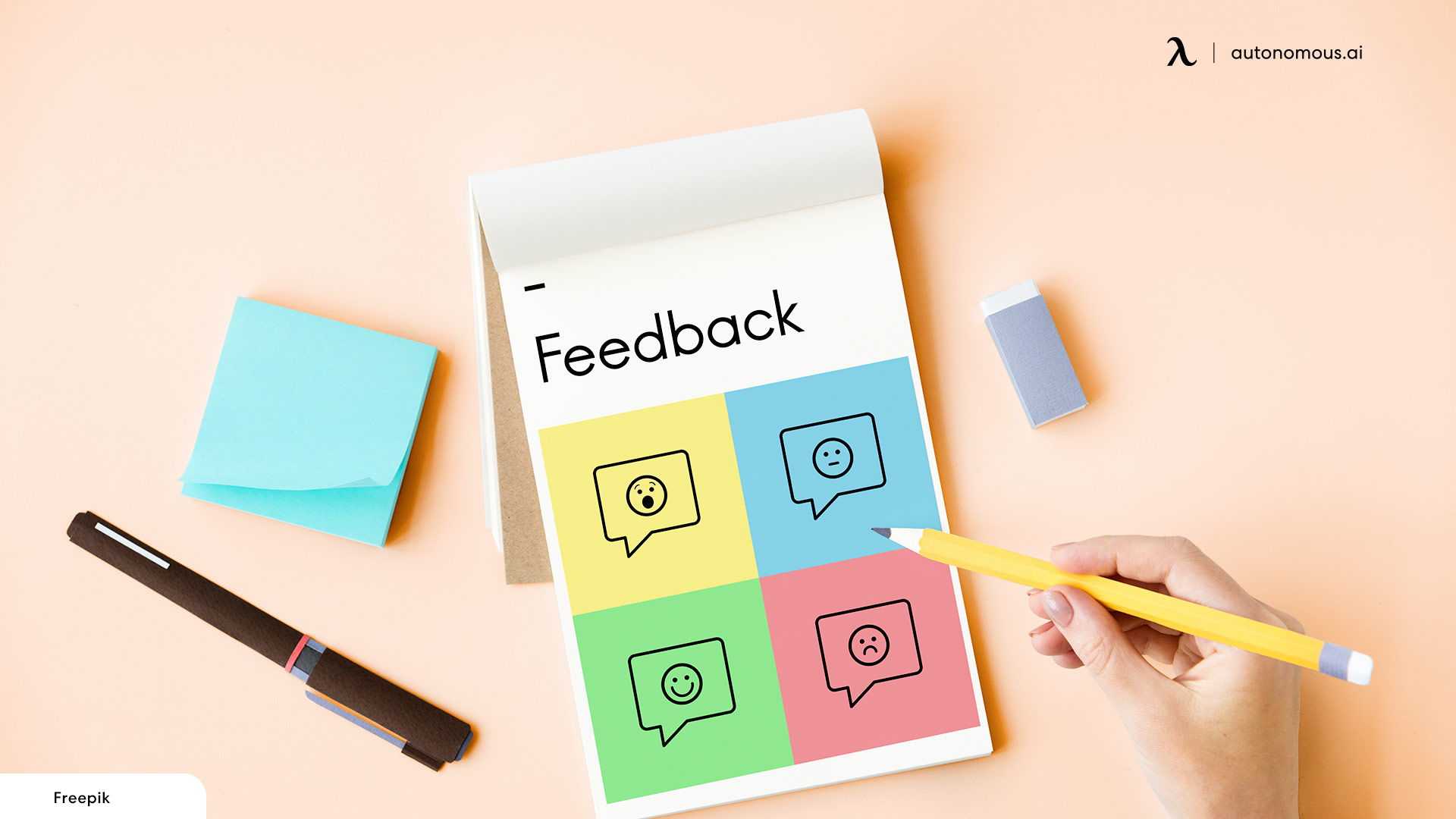 4. Are You Proud of Working Here?
This employee productivity survey question centers on an employee's role and achievements in the organization. Is it a case of a worker reporting to work daily to earn their wages and salaries? Do they have goals and aspirations they intend to achieve while in the company? A proud employee projects their achievements for all to see. 
If you have an employee who does not understand why they are working with you, you need to change some things. They need to have the drive to come to work beyond salaries and wages. Offer them an alternative field to tell you why they are not proud to work with you. 
A proud worker shows your brand proudly to their friends and customers. In fact, what drives such an employee is the desire to keep telling everyone about their work. 
5. Are You Happy with Your Present Compensation and Benefits Package?
Salaries and wages are some of the most common measures of employee satisfaction. If a worker feels underpaid while others are overpaid, they express dissatisfaction. When you ask questions about this subject, you can tell what needs to change. 
Likewise, asking about benefits may help to give workers the right and relevant things in a company. Let's say someone is setting up their home office; they need office accessories to start them off. If you give such a worker benefit through an employee purchase program, it may help big time. 
This question may be controversial, especially for managers who would like to leave things as they are. However, it's important to improve employee engagement, morale, and motivation.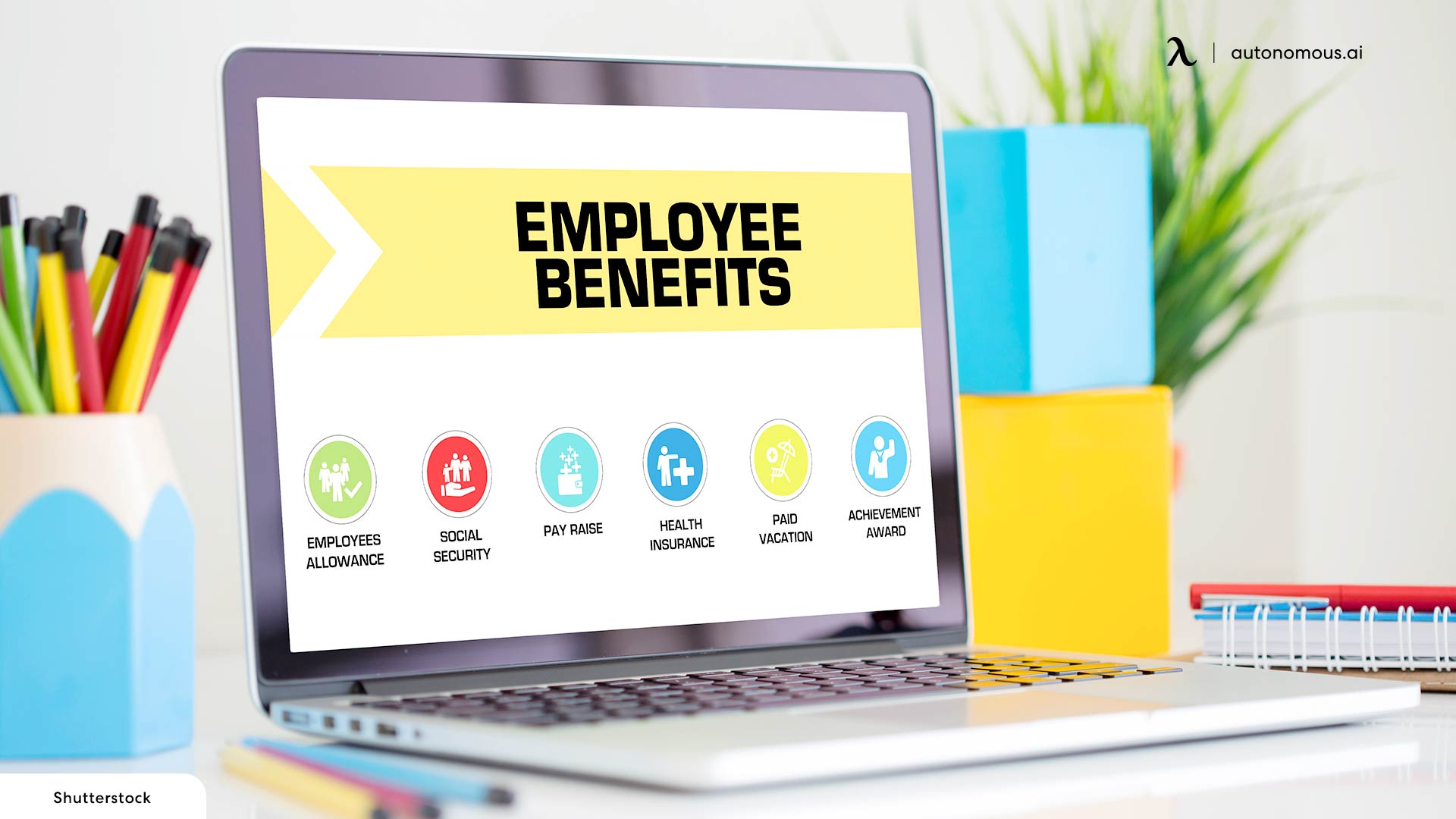 6. Do You Enjoy Working with Your Team Members?
Your team members are your extended family at work. Good team engagement is important in enhancing teamwork and motivation. If you do not like your team, you may feel less motivated to work with them or even attend work. No matter how much you love your work, your team also plays a significant role. An enjoyable team increases company productivity and workflow. When there is an issue on the team, it is directed to managers for resolution. 
Ideally, if you are not comfortable on a team or feel they don't impact your growth, you can request the managers to shift you to a different one. Working with an unfavorable team can lead to more harm to your work in the company and your career. 
Employee Alignment Questions
This segment of an employee engagement and employee productivity survey  is important because it covers more personal matters. Just like in the first section, you need to make sure that the overall environment is safe for all workers. 
As an employer, you need to make sure your employees feel appreciated. Create a form of motivation for your workers by engaging them and providing what they need. Make sure you understand their goals in improving the company's productivity. 
7. Can You Say That Your Supervisor Has Contributed to Your Success?
This is a critical employee productivity questionnaire that reveals vital information about your managers. It shows their contribution towards your success and career growth. Ideally, managers have a huge effect on employees' performance and the team's engagement. Good leaders should build a culture of supporting teamwork and good employee engagement.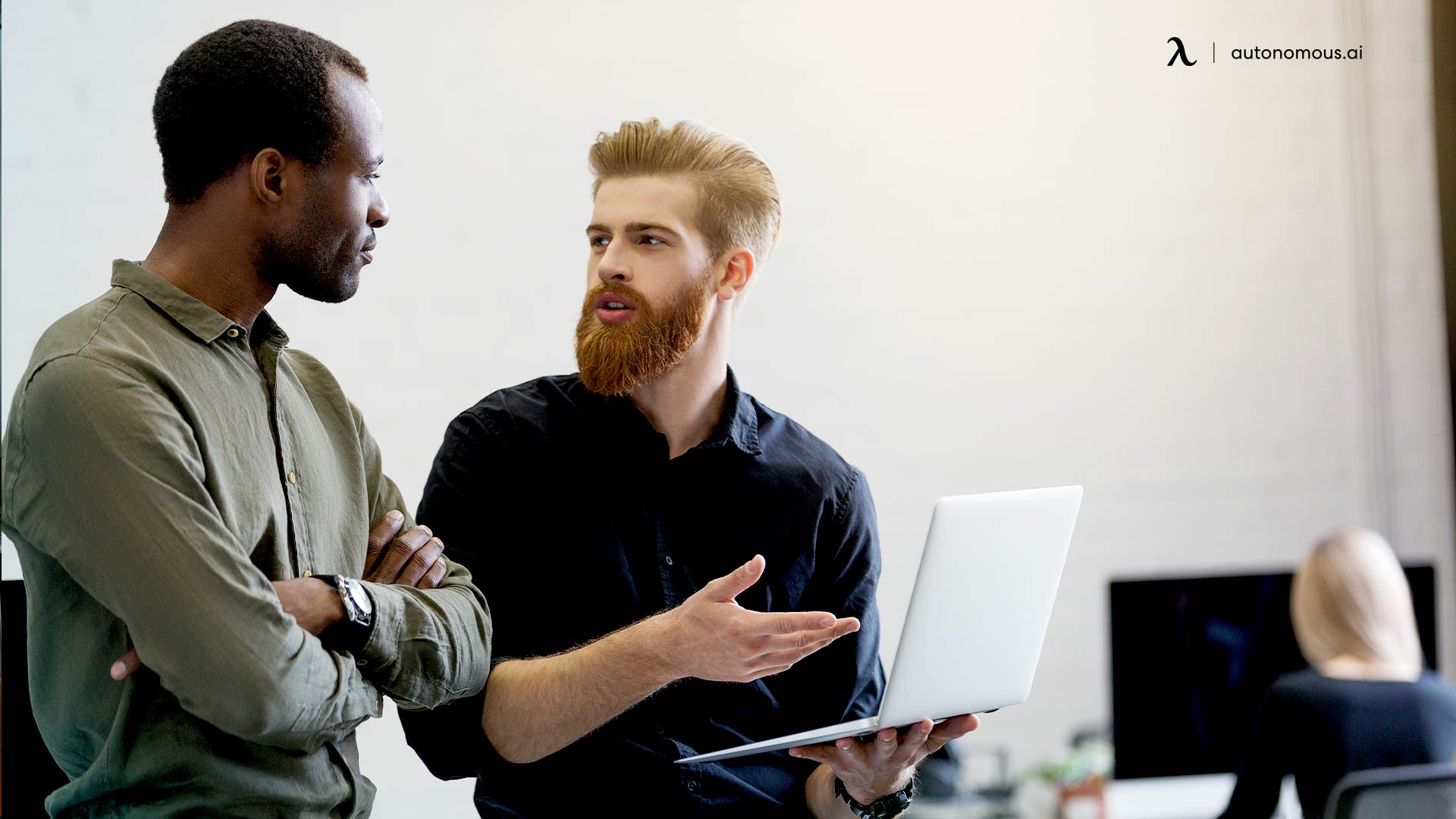 8. Is Your Work Position in the Company Meaningful?
Finding your work meaningful depends on many factors. Happy employees find their work position meaningful and worth the hard work. However, position challenges may lead to frustration and unhappy working moments. 
Though there are challenges in every job, happy workers can easily face and conquer the challenges. Engaging the employees in this question can help the employer understand their perspective. Furthermore, the company can look for ways to improve its employees. 
 9. Are the Company's Values and Vision Motivating You?
This employee productivity questionnaire aims to find out if the employees relate to the company's core values. It also explains if you find a working drive from the companies' goal. Consequently, employees should be a full embodiment of the company values. 
10. Do Your Colleagues Appreciate or Recognize Your Achievements at Work?
Being recognized by your fellow workers is a good feeling. In fact, the gesture increases employees' engagement. After striving hard to achieve your goal, it is fulfilling to see your colleagues appreciate your efforts. Unappreciated employees tend to be dull and feel less motivated. Therefore, recognizing your employees is important in improving appreciation and personal engagement.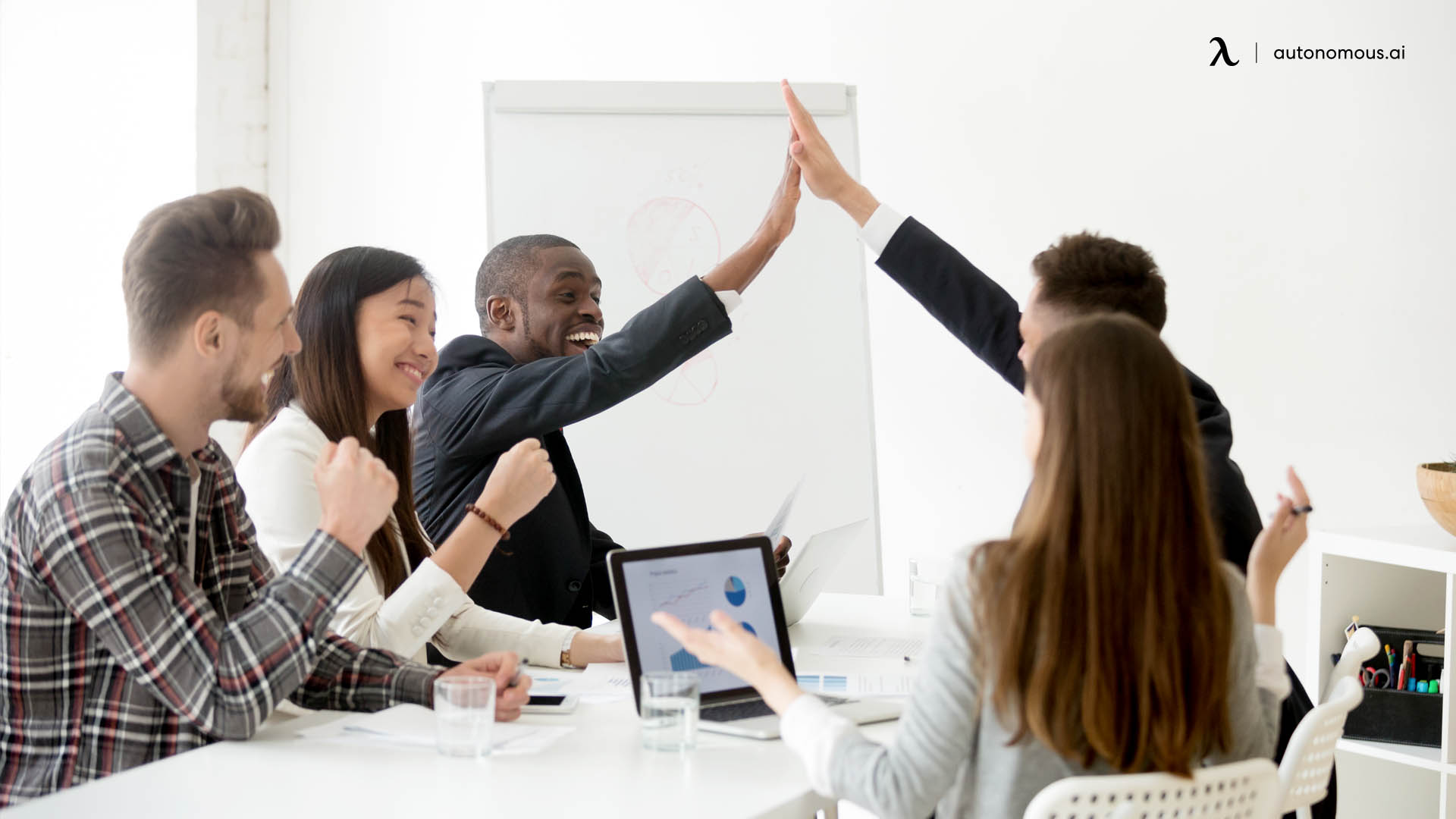 Employee's Future in the Company
Every year, companies lose employees in one way or the other. The entity may not understand the reasons for the exit, but it becomes challenging to replace the lost talent. 
You need to ask your employees about their plans to stay or leave the company when conducting an employee engagement survey. In this section, the company can understand if it needs more outreach to help its talent or avoid worker frustrations. 
11. Can You See Yourself Working Here in a Year?
Many employees quit their jobs every year, while others have it in mind to leave as soon as possible. Make sure that you include this field while conducting a survey so that comfortable employees can share their intentions and serve for workforce productivity measures.
12. Do You Find Work Challenging?
This should be a genuine question for your workforce productivity measures that requires an in-depth answer. If your employees are uncomfortable, they may want to leave the company. A company should follow up and know where the challenges are. 
Employees should be careful in answering the question. They have to be genuine and not create imaginary challenges. Many employees' work may be challenging and frustrating, and they might feel insufficient or unsupported. 
13. Is Your Work Position Giving You a Career Path to Advancement?
Some employees view their current position as a dead end. This means that there is no growth, advancements, or changes. When an employee stays in a position for a long time without promotion, it may be unfair. Promotions and new opportunities are a good reward for hardworking and skilled workers.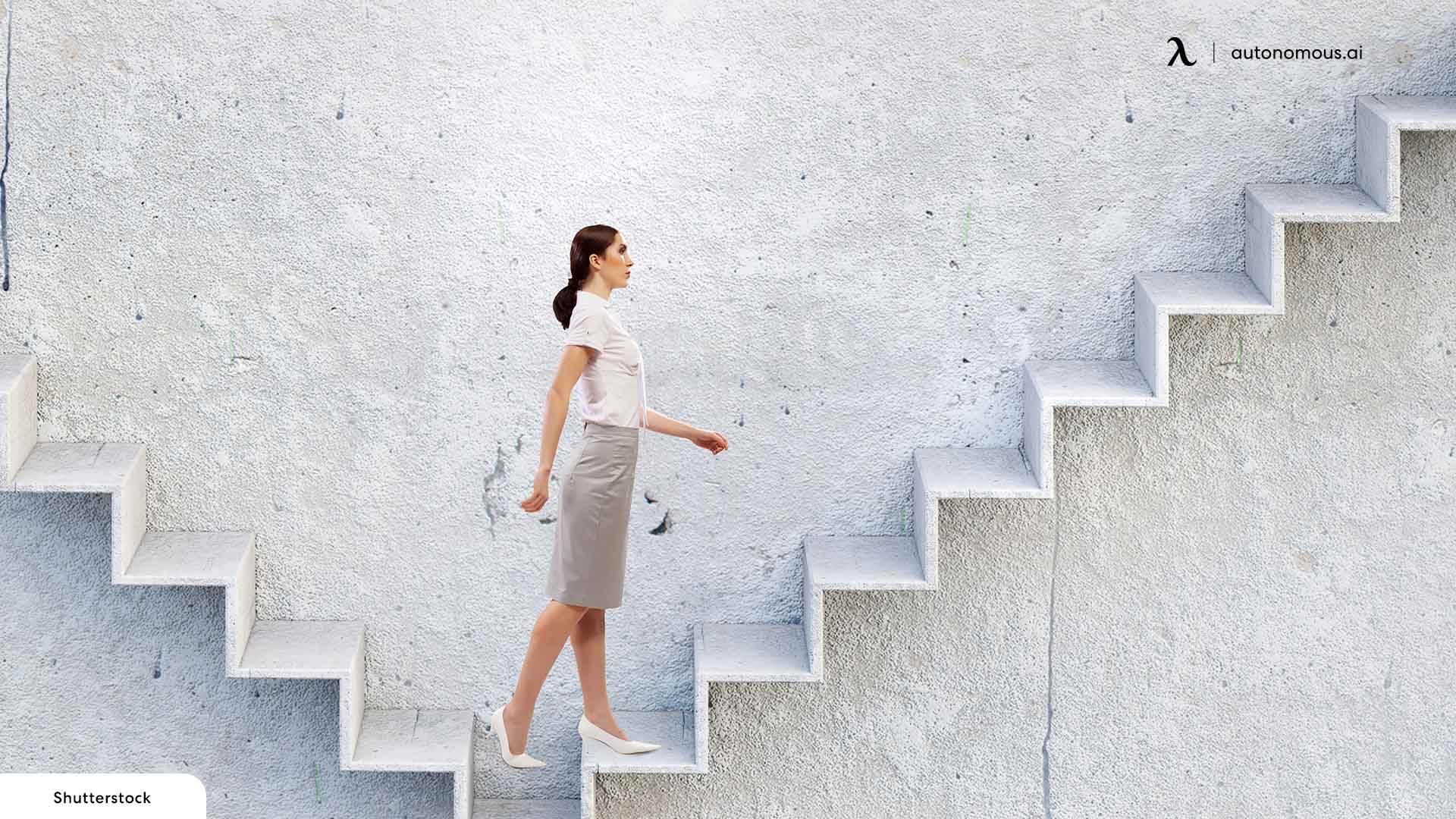 14. Do You Have Ideal Tools for Work?
Working tools are some of the items that motivate workers. This question helps the workers to evaluate the things that are hindering them from performing optimally. 
Work and office tools like contemporary office furniture, computers, and other items can lead to higher productivity. The question can also be accompanied by an optional field where an employee can explain the challenge or the needed tools.
Open-Ended Questions
Open-ended employee productivity questionnaires allow you to express your ideas to your employer. A few of these questions on a survey can help a company in many ways and serve for workforce productivity measures. It can help the company know what employees think to evaluate what it can do to improve in the future. 
15. Which Practices Does the Company Need to Change?
This is an outward question that significantly allows employees to express their thoughts. The question makes workers feel like active assets to an organization. Through engagement, employees can openly say what they feel about the company.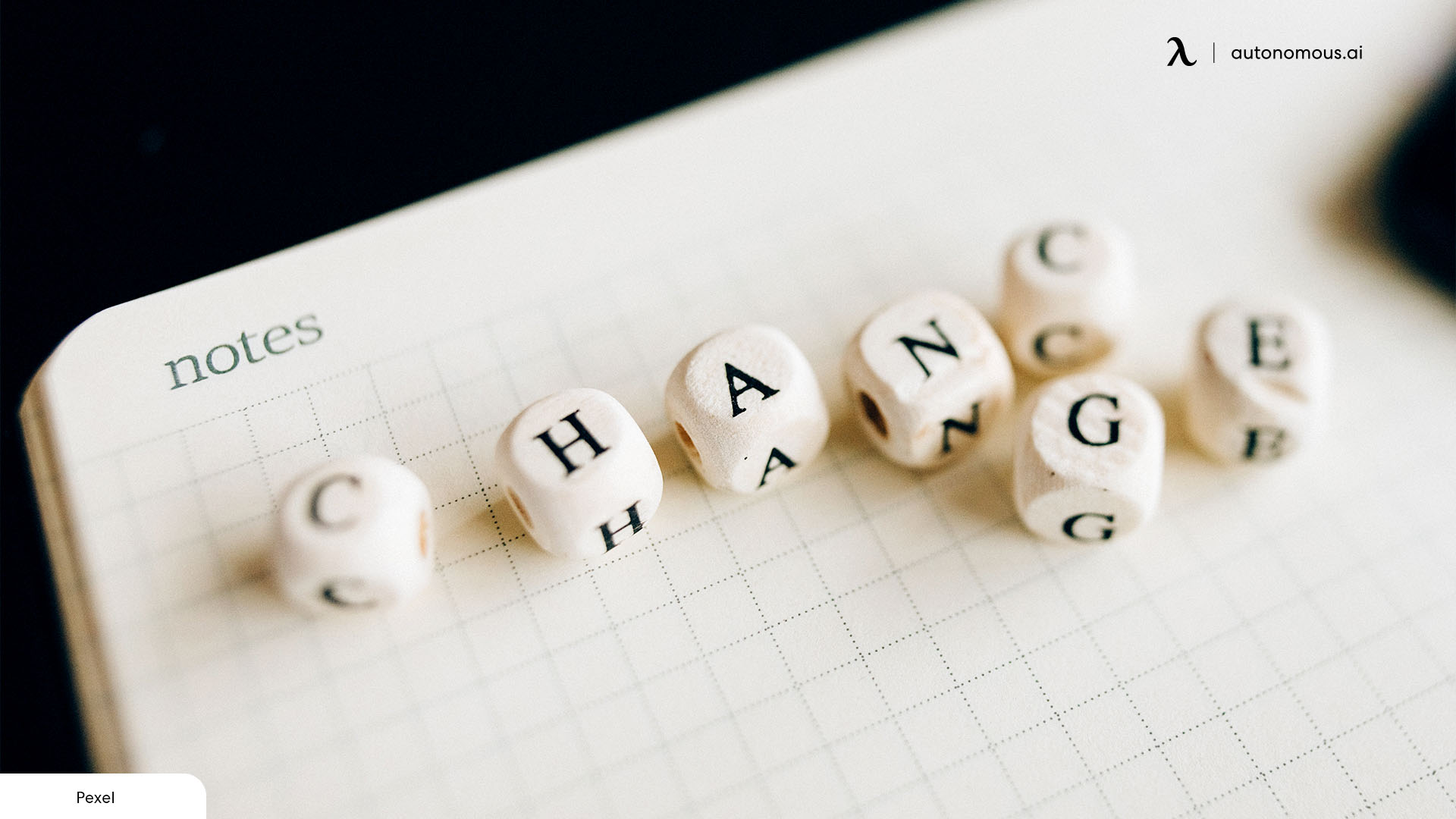 16. Does the Company Culture Have Any Issues?
Challenging company culture can lead to workers' stress and discomfort. You need to explain how the culture impacts you and whether it is necessary or not. After the feedback, managers may decide to adjust the company culture or leave it as is. 
17. Is the Work Engaging? If Not, What Can the Company Do to Improve?
There has to be good engagement at work to increase employee productivity. This starts by providing a conducive working environment for all workers. Usually, employees feel proud when their recommendations are put to action. 
18. What Else Would You Like to Share That May Improve or Impact the Company?
This is a vital question that many companies tend to forget during an employee engagement survey. Employees are the main asset in an organization; they might have a solution to the company's problems. Reputable companies keep the door open for suggestions, queries, and recommendations. 
Ideally, employees hold the vision of an effective and high-performing company. Make sure you consider their requests and be grateful that they open up to what they want for the company. 
Autonomous Bulk Order Program
Autonomous Bulk Order Program is a groundbreaking program of Autonomous - your gateway to seamless and efficient office furniture procurement! At Autonomous, we understand the unique needs of businesses aiming to create productive and inspiring work environments without the hassle of managing individual orders. With our Bulk Order Program, you gain access to a streamlined and cost-effective solution for acquiring top-quality office furniture in large quantities.
Whether you're furnishing a startup, a rapidly growing company, or a well-established enterprise, our program is designed to cater to your specific requirements. Explore an extensive selection of ergonomic chairs, height-adjustable desks, storage solutions, and more, all crafted to enhance comfort, productivity, and wellness in the workplace. Experience unparalleled convenience and professional support from our dedicated team, ensuring a smooth and effortless process from order placement to final delivery.
Elevate your office furniture sourcing experience with the Autonomous Bulk Order Program today!
Final Remarks
Companies don't have to be afraid of employee engagement surveys. Some answers given by workers may reveal uncomfortable truths, but the important thing here is to acknowledge and address the issues raised. It may take time to respond to the issues, so you need to take your time. However, keep in mind that you may not need to address all of the issues. 
Take the employee productivity surveys as a platform to understand the present company and employee difficulties. Use them to prepare and address the hurdles that may exist within the organization.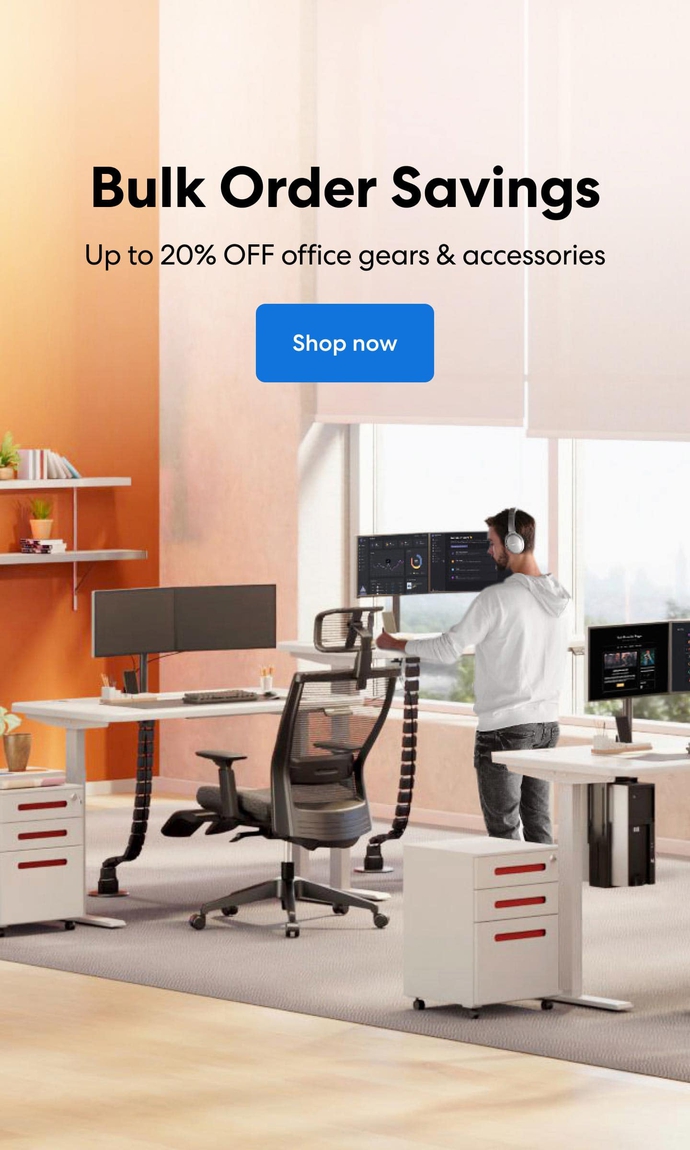 Subcribe newsletter and get $100 OFF.
Receive product updates, special offers, ergo tips, and inspiration form our team.