Workplace Inspiration
Bring Your Garden Dreams to Life: 20 Must-see She Shed Ideas

Autonomous
|
Feb 13, 2023
692 Views
She shed ideas that are the latest trend in backyard design, offering homeowners a chance to create a personal retreat and escape from the hustle and bustle of daily life. Whether you're looking for a DIY she shed, a green home office, or simply a place to relax and unwind, there are countless possibilities to choose from. 
From cozy cottages to modern backyard studios, the 20 adorable she-shed ideas in this article will surely inspire your own garden escape. Therefore, whether you're a seasoned DIYer or a beginner looking for shed plans, you can find the perfect inspiration for your next backyard project in this article. 
List of 20 She Shed Ideas to Transform Your Backyard into a Retreat
Whether you're seeking a simple modular accessory dwelling unit or an Autonomous pod with all the bells and whistles, these creative designs will inspire you to bring your garden dreams to life. 
1. Autonomous WorkPod
WorkPod is the ultimate she shed office solution, transforming your backyard into a productive paradise. Enjoy the serenity and quiet of a sound-insulated workstation with floor-to-ceiling glass doors letting in natural light while keeping you connected to your environment. 
Your pod will become your favorite location to handle projects, release your creativity, and have fun, with almost everything you need to be productive, along with an ErgoChair Pro+, SmartDesk Connect, anti-fatigue mat, and more. 
It is the ideal complement to your backyard hideaway because it is comfortable, weather-resistant, and elevated to protect you from insects and mold. 
Dimension
103"W x 142.5"L x 92" - 125.5"H
Material
Exterior: Composite wood
Interior: Plywood wooden frame
Frame: Steel, M300 cement
Include
SmartDesk Pro, ErgoChair Pro+, Cable tray, Filing Cabinet, Dual Monitor Arm, Anti-fatigue Mat
Minimum wattage
100W
Weight capacity
2.9 tons
Color
Black, White
Warranty
1 year
2. Autonomous StudioPod
With StudioPod she shed kits, you can say goodbye to the inconvenience and stress of home repairs and hello to the perfect backyard hideaway. Whether you need extra living space, a home office, or a rentable Airbnb, this prefab studio pod covers you. 
Its simple layout includes a desk, bookcase, closet, foldable coffee table, TV stand, and convertible sofa bed. Moreover, with all the necessary connections and features, such as climate control, mood lighting, and power, simply plug in and prepare to unleash your imagination and make the most of your private garden place. 
Dimension
106" W - 155"L x 106.3"H
Material
Exterior: Vinyl layer
Interior: Eco-friendly honeycomb paper
Frame: Steel
Include
A closet, desk, bookshelf, TV stand, a foldable coffee table and convertible sofa bed
Minimum wattage
150W
Lighting
3 color modes
Warranty
1 year
3. The Bunkie: Premier Deluxe
Step into a world of classic elegance and modern luxury with The Bunkie: Premier Deluxe, a modern garden shed that captures the essence of traditional style. 
It has been precisely created, from the fine design features to the wall-to-wall glass windows, making it the ideal alternative for anyone looking for a multipurpose she shed idea that can be used as an expanded living space or a home office. 
4. Professional-ii
With its elegant design and eye-catching appeal, this she-shed plan will undoubtedly become the central focus of any backyard. The Professional-II Office Garden Home Pod, whether used as a home office or a pool house, has adequate space to handle all of your needs, making it the ideal choice for those looking for a practical and visually stunning backyard getaway. 
5. Platform 5 Architects
Regarding she shed office alternatives, the Platform 5 Architects shed is a definite standout. The backyard shed studio is a work of beauty, with a captivating design that embraces the Fibonacci sequence. 
This beautiful shed office oozes refinement and style, built with the highest quality materials such as metal, tempered glass, mahogany, and more. Also, this she shed design is ideal for creating a backyard studio or a green home office.
6. QualitySheds
To meet your style and preferences, you may personalize your backyard office shed with QualitySheds. Whether you like a modern appearance or want to add a personal element, you have the creative freedom to do so. 
A DIY she shed from QualitySheds has plenty of internal room and ranks among the most adaptable backyard studio options. Additionally, this studio Shed is one-of-a-kind, with a special touch that distinguishes it from the others. 
7. PopUpHut
The PopUpHut office pod is a unique and visually appealing choice for your backyard or garden, with a new look on a basic rectangular form. It is built entirely of eco-friendly materials with a focus on sustainability. 
Not only does it provide ample space for two workstations, but its design also allows it to function as a comfortable guest room. You won't have to bother about temperature management with built-in insulation. Invest in this modern garden shed to bring functionality and style to your outdoor space.
8. Lounger by Rattan
The Lounger by Rattan is an outstanding option for anyone seeking a green home office. This outdoor work pod has a distinctive apple shape that will stick out in your backyard and provide a welcome variation from the usual office aesthetics. 
It comes with a heavy-duty cover that safeguards it from the weather by default, and its open-plan office is ideal for people searching for fresh she shed ideas. Plus, the interior is outfitted with luxurious sofas, offering a welcoming and pleasant office. 
Furthermore, this unit also requires less maintenance, making it a low-maintenance and low-stress solution for people looking for a modern garden shed for business or enjoyment. 
9. Backcountry Hut Company's Cabin
Are you looking for a backyard studio idea that will take your outdoor space to the next level? Look no further than Backcountry Hut. This company partners with a renowned Canadian architect to create breathtaking cabin designs that will leave your neighbors in awe. 
With several styles to choose from, you'll be able to select the perfect match for your aesthetic preferences. You can also feel good realizing that your backyard studio is not only gorgeous but also environmentally friendly, thanks to its zero-waste policy and eco-friendly materials. 
10. Woonpioniers' Indigo Cabin
The Indigo cabin is an excellent choice if you're searching for a unique and stylish garden shed for your backyard. With its captivating combination of modern and vintage elements, it offers the perfect balance of aesthetic appeal and practicality. 
You'll have plenty of design options, allowing you to customize your cabin to meet your specific needs. Whether you want a cozy and inviting space or a more functional work area, the Indigo is a versatile and durable choice that will last for years to come.
11. Yardpods
Yardpods provides you with the opportunity to personalize your backyard cabin with its customizable design fully. Unlike other models that only come in one style, Yardpods allows you to create a modern garden shed that meets both your functional and aesthetic needs. 
Before making your final choice, look at current home office design trends for inspiration. With Yardpods, you can create a backyard studio that truly reflects your unique style. 
12. Small Sphere Pod
The Small Sphere Pod is a perfect blend of innovation and practicality for those who crave a modern and unique garden shed. Also, with its spherical shape, it stands out from the conventional boxy designs of most office sheds, adding a futuristic edge to your backyard. 
Featuring an alternating entrance position and the convenience of a rotatable sphere, this shed provides ample flexibility in terms of usage and accessibility. Whether searching for an efficient workspace or a unique backyard retreat, the Small Sphere Pod offers a captivating solution. 
13. Linea Garden Office Pod
This Linea Garden Office Pod is a sleek and contemporary design that is perfect for those who want to add a touch of sophistication to their backyard studio. With its low-profile construction and minimal roof overhang, this pod is ideal for those with limited space but still want to make the most of their outdoor workspace. 
Furthermore, the clean exterior and well-designed internal guttering allow you to build right up against boundaries, making it a unique and innovative option. The Linea Garden Office Pod is the way to go if you're looking for a backyard studio that blends modern style and functionality. 
14. Sheridan & Co Breathing Fokus Room
Sheridan & Co. presents a stunning modern backyard studio, the perfect addition to your she shed plans. With a focus on practicality and efficiency, this workspace is designed to meet all your needs for a functional and usable space. 
Furthermore, the glass-framed design provides ample natural light, making it a bright and inviting workplace. This workspace offers everything you need to carry out your work-related tasks easily. A sturdy and well-designed structure is all you need to create an effective office shed.
15. PREMIER Backyard Office Sheds
Consider upgrading your home office by installing a Premier outdoor office shed in the garden. Say goodbye to the noise and distractions that come with working from home. 
This very useful and attractive shed will be your ideal refuge for both work and play. Premier Art Studio is an excellent choice for she shed office, which provides the ideal balance of functionality and quiet. Convert your garden into a relaxing work area and enjoy the benefits of a successful home-based business.
16. Archipod
Unleash your creativity and elevate your backyard workspace with the unique Archipod. Unlike other backyard studio designs, this one boasts a charming wooden exterior that sets it apart from the rest. 
Not only is the outside eye-catching, but the interior is also well-designed, providing ample space for your office essentials and desk decor. With an upward-opening entrance door, the Archipod feels like a portal to a futuristic world. 
You'll appreciate the included semicircular desk, which is pre-installed and mounted on the wall, making it easy to get started on your work. Therefore, unleash your imagination and bring your she shed ideas to life with the Archipod.
17. Serge Schoemaker Garden Architects Studios
Serge Schoemaker Garden Architects Studios is renowned for crafting exceptional custom she shed plans. It specializes in designing narrow and elongated garden studios that cater to unique garden shapes. 
These versatile structures serve various purposes, from storage spaces and studies to guesthouses, playrooms, and more. The highlight of these she shed plans is the perfect fit, not just in terms of placement but also in terms of aesthetics, as they blend seamlessly with the modern look of your surrounding buildings. 
18. The Ark-shelter
Take a break from daily life's chaos and embrace nature's beauty with the Ark-shelter. This minimalist design is exactly what you need for a peaceful getaway. With its convenient mobility, you can set up your cabin wherever your heart desires without worrying about fixed foundations. 
Imagine having your own sleeping quarters, living room, and kitchen ready to use in just two short days. Overall, the Ark-shelter is an excellent option for those looking to build a DIY she shed and enjoy the serenity of nature. 
19. Rowlinson Connor
The Rowlinson Connor garden office pod is the ultimate solution for those who want to make the most of their spacious backyard. Its open-fronted design provides ample room for work and play while maintaining the essence of a cozy and private office pod. 
Despite its generous size, the Rowlinson Connor pod comes at an affordable price point, making it an ideal choice for those looking for a cost-effective option among the various she shed kits available.
20. Avrame DUO Series Cabin
This Avrame DUO Series Cabin is an excellent option for those looking for a shed kit that offers beauty and versatility. With four different floor plans to choose from, you'll have plenty of options to create the perfect backyard retreat. 
However, it should be noted that it takes at least four months for this cabin design to be fully completed, so if you're seeking a faster solution, it might be wise to consider other she shed kits available. 
Final Thoughts
Implementing backyard studio ideas is a great way to bring your garden dreams to life. These modular accessory dwelling units provide the perfect escape from the daily grind and allow you to immerse yourself fully in nature. The possibilities are endless, from a cozy reading nook to an Autonomous pod that doubles as a home office. 
Whether you're looking for inspiration or ready to tackle your own DIY project, these 20 must-see she shed ideas are sure to spark your creativity. With the right design and a little effort, you can create the ultimate backyard getaway that perfectly fits your needs and style. Therefore, why wait? Start turning your garden dreams into reality today with she shed ideas of your own!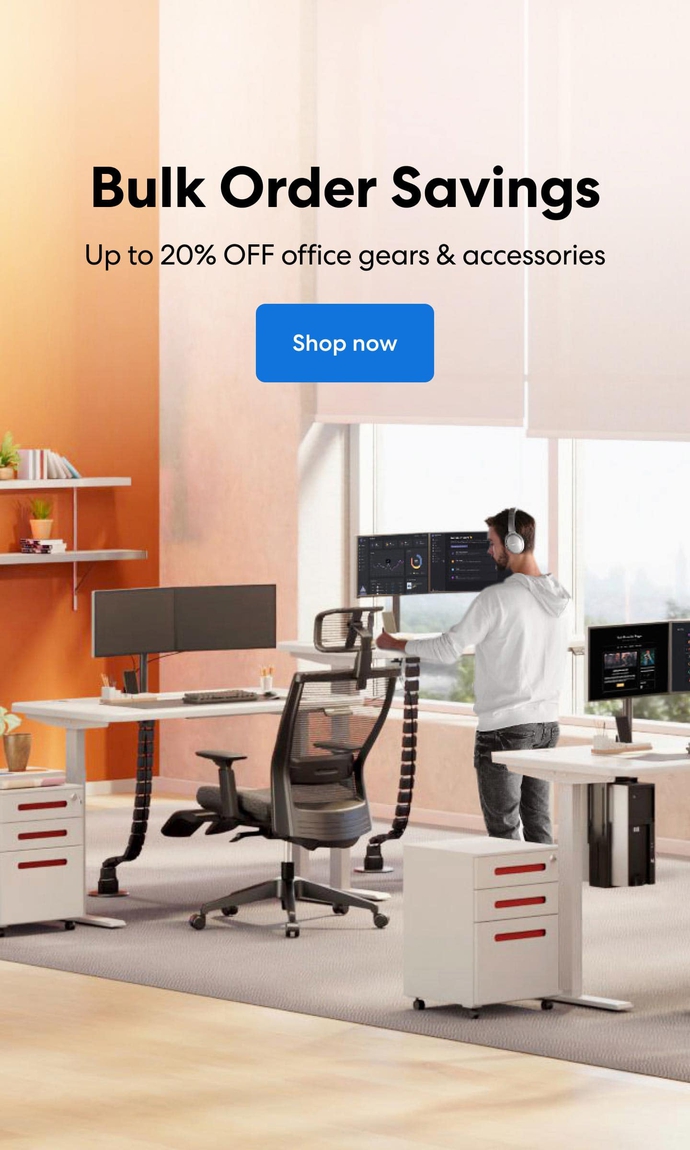 Subcribe newsletter and get $100 OFF.
Receive product updates, special offers, ergo tips, and inspiration form our team.