Smart Products
3 Most Common Manual Standing Desk Problems You Should Know
1,910 Views
During the pandemic, folks who have had traveling jobs, or were seen moving from one meeting room to another, have had to be at their desks at the office or home office.  For folks who sit long for long hours, you can expect challenges on the health front, as much as you enjoy being home.
What are these?
Ill-Effects of Sitting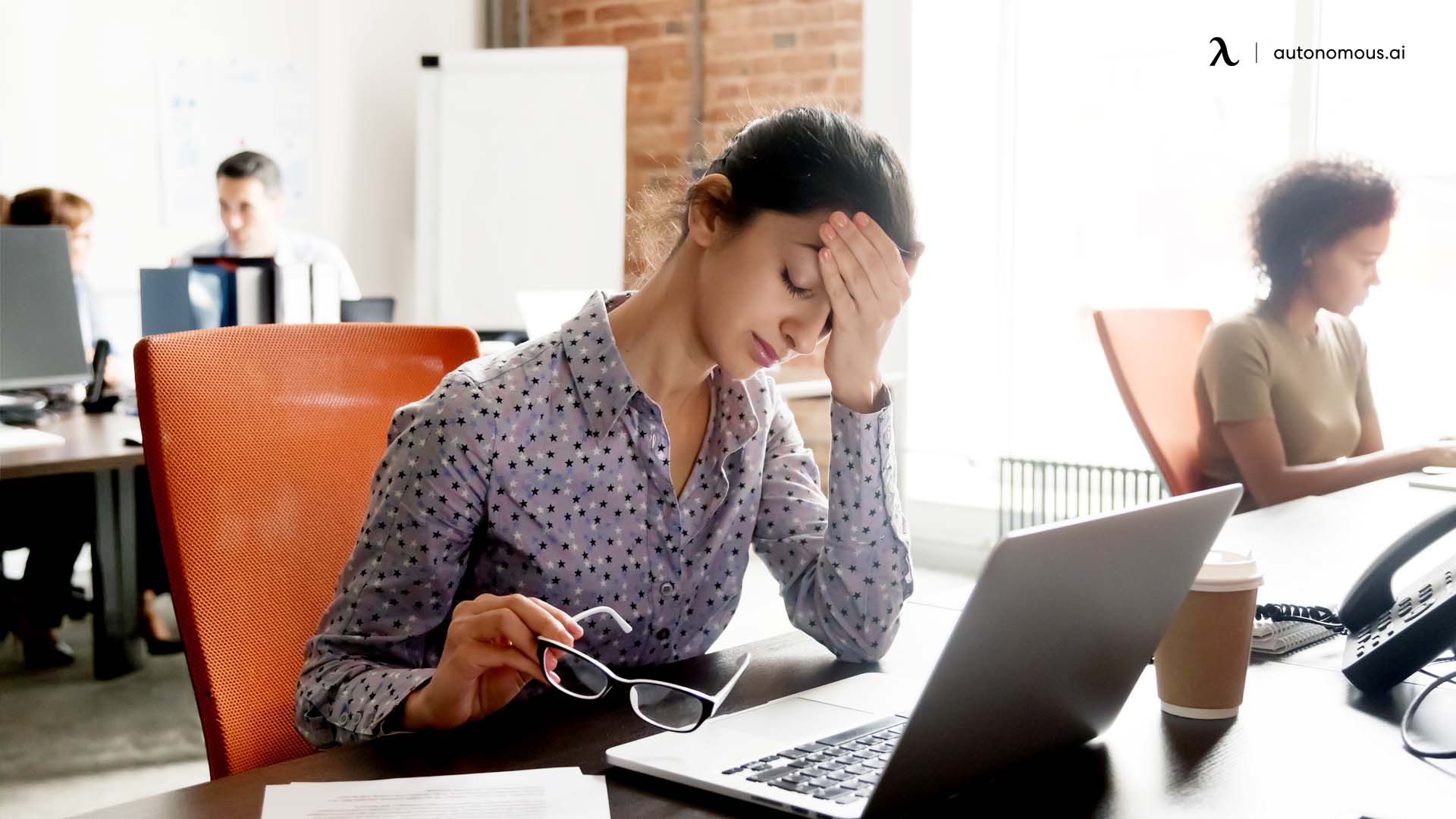 Most folks are known to have encountered trouble with sitting down for long hours, many hours at a stretch. Plagued with aches and pains, obesity, increased blood pressure, varicose veins, and more, health is impacted in the long term. This also leads to a lowered productivity and poor performance. Solution? Standing office desks!
A Standing Desk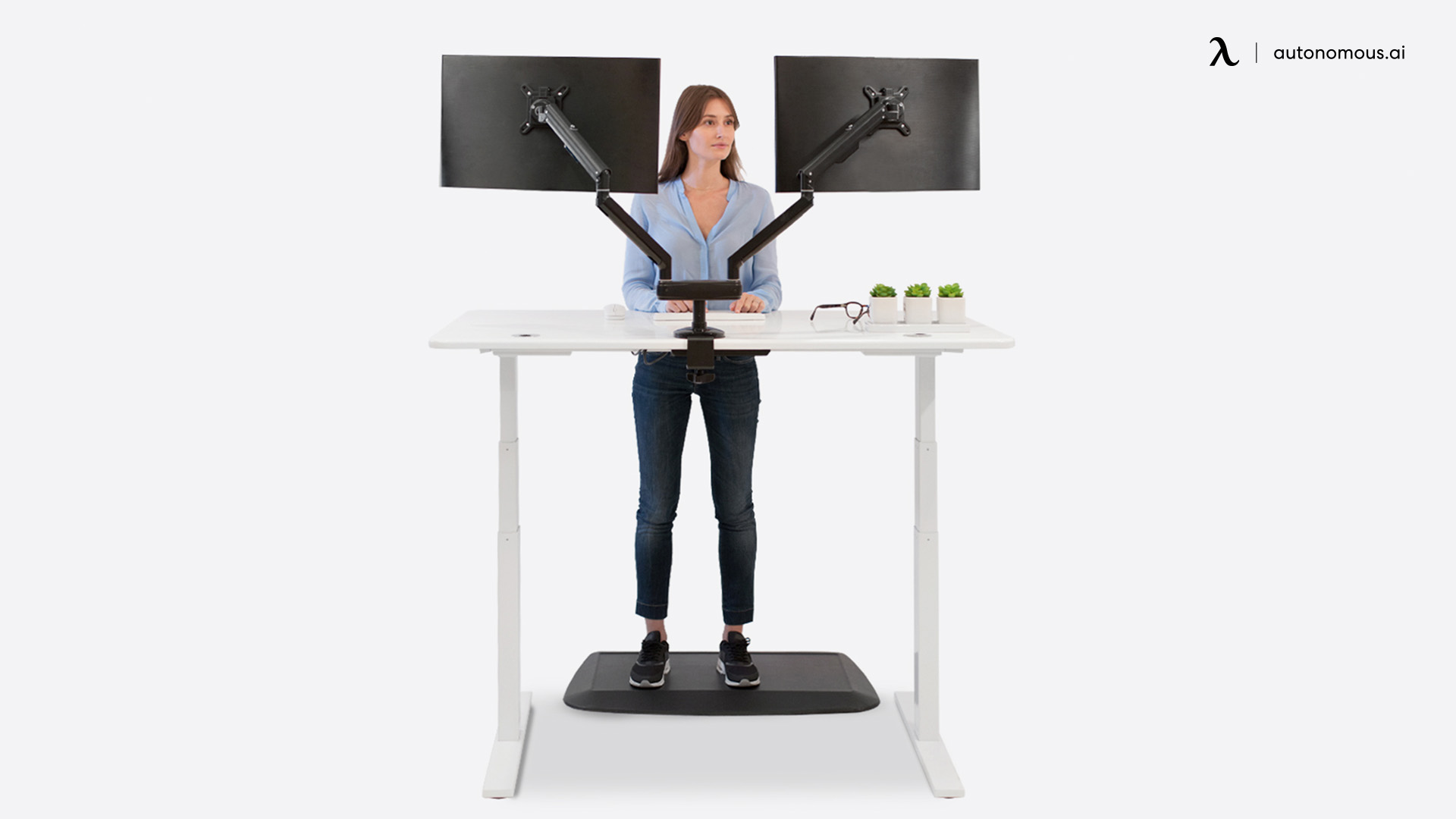 A standing desk has gained popularity from folks concerned about their health; or establishments that want healthy and productive employees. Studies show the benefits of an office standing desk. These standing desks give you comfort as you can adjust the desk's height to manage your body posture as you work, alternating between standing and sitting. Research shows that users of a standing desk gain to stand from a healthier lifestyle and lower risk for diseases using a standing desk.
Here are some manual desk options for you to consider at a beginner level.
Types of Standing Desks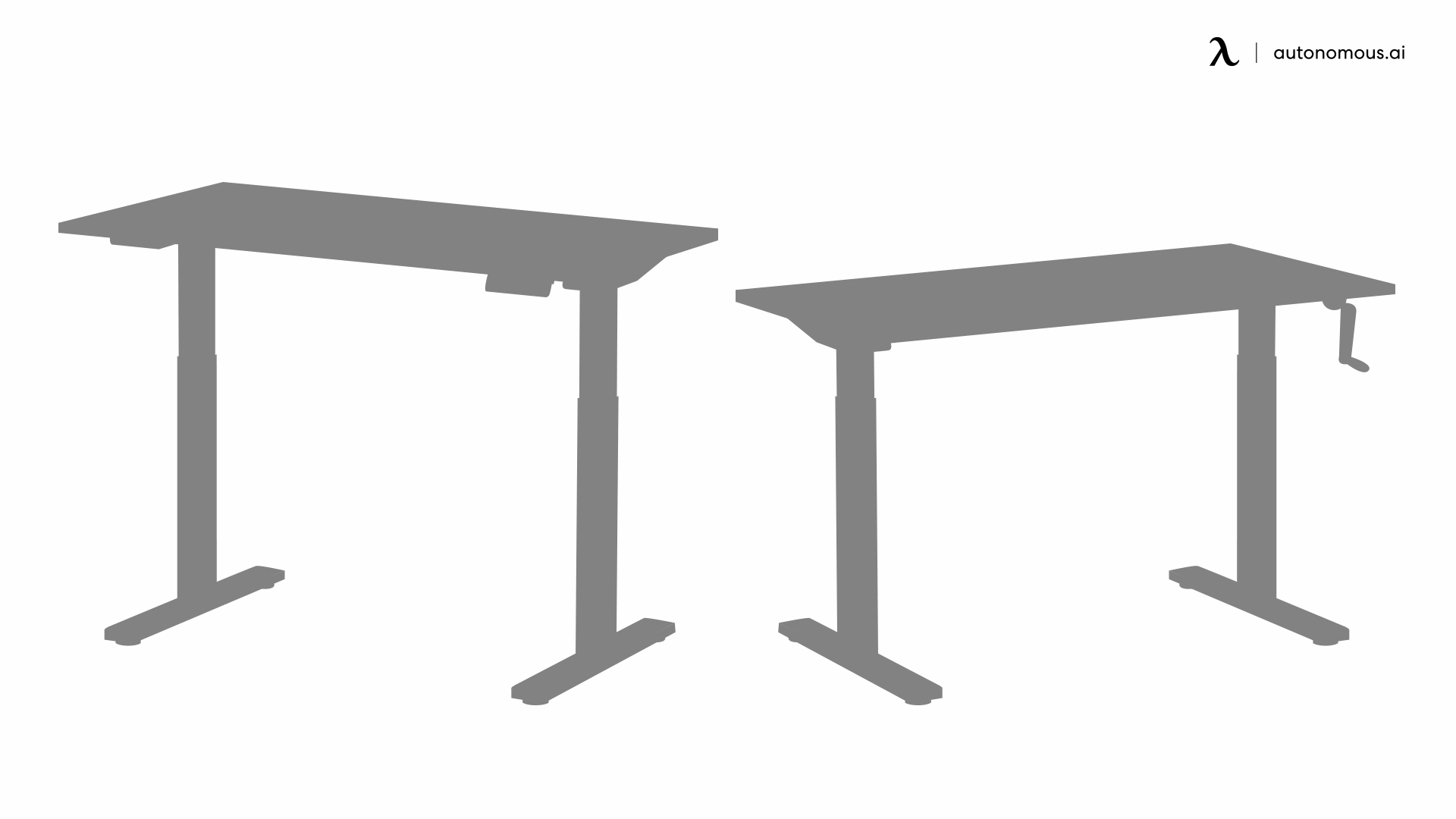 Various methods power standing desks. The initial design of standing desks required you to adjust the settings with the help of other folks manually. While one raised the desk's legs, the other fitted in the bolt and nuts.
This soon evolved to a mechanical cranking where you have an L-shaped crowbar fitted into the desk to raise/lower it mechanically.
Both these variations of desks are known as manual standing desks.
With automation came the motorized standing desk, which has turned quite popular. Motorized or electric standing desks are powered by electric motors that raise or lower the desk when a button is pressed.
Three Most Common Manual Standing Desk Problems
Before buying a manual standing desk, make an informed decision by studying the most common challenges and manual standing desk problems you face with a manual standing desk.
1. Mechanical Issues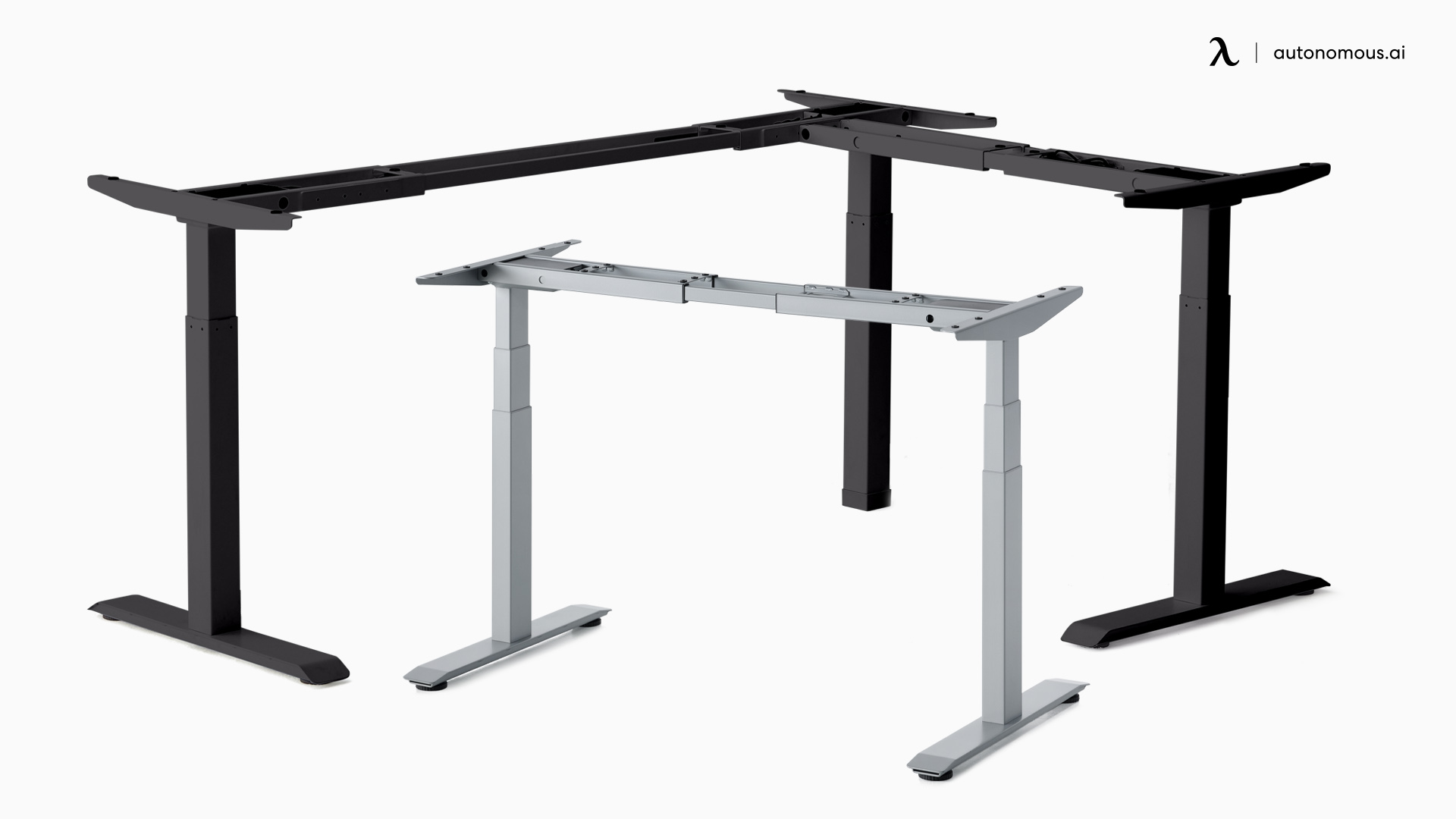 The most common concern and manual standing desk problem has been a mechanical issue as you crank up/down the desk height. Either side of the desk frame does not raise or lower at the same speed, and hence you are left with a manual standing desk stuck. What will you do if the standing desk won't go up?
Hence, the top desk weight is unbalanced, and it tends to slope to either side. It is quite an awkward situation as you try to beat time frames. And if you face this in front of your client, you surely are in a fix, aren't you?
Suggested solutions for these manual standing desk problems? Ensure you follow the instruction manual. Keep both legs greased for easier movement. Do clear the desktop to lighten the load of the desktop being raised.
2. Incorrect Balance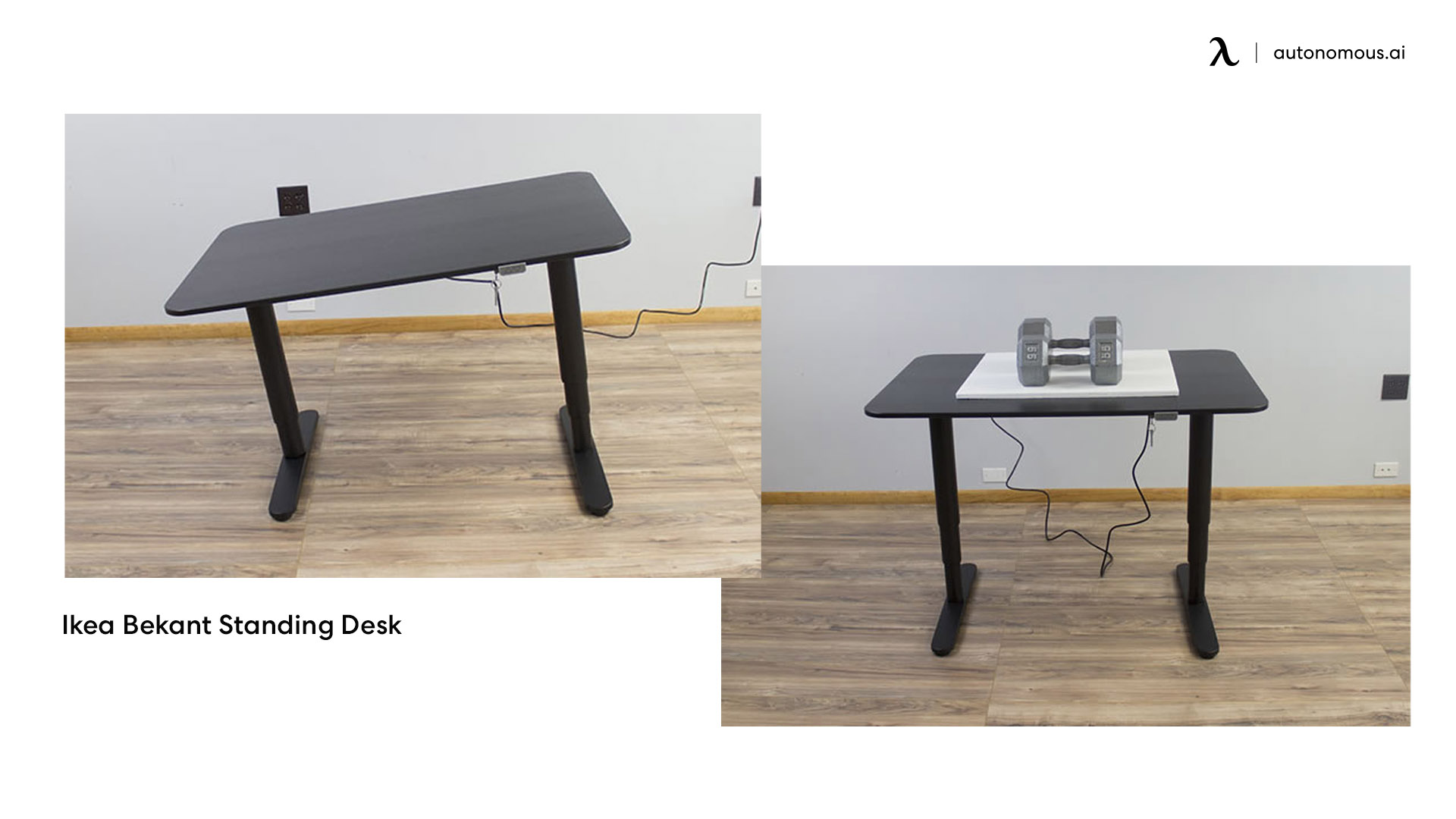 The weight of stationery, desk accessories, computer systems, and more are not evenly distributed as they are placed on the desktop. As a result, when you wish to lower/raise the desk height, the desk may not be raised correctly. This gives rise to an imbalance. In either case, with the desk balance not maintained, you could have things falling off.
Solutions? Ensure you clear the desktop before you raise or lower it.  Though time-consuming, with less weight on the surface, hopefully, the desk mechanism works fine. Additionally, check if the desk legs are evenly rested when installed.
3. Cranking Shafts: Loud, Slow and non-functional
Despite the specifications, some cranking equipment makes loud noises as the desk is lowered/raised. Additionally, cranking takes more time than an electric motor; you could be left with many things in your hands as you wait for the right height to put the computer system and any meeting notes back on the desk space.
Solutions for this manual standing desk problem? Ensure that you have regular maintenance, including oiling the crankshaft handle and the shaft itself. Check the instruction manual to ensure the moving table legs are well oiled, too, for smooth movement. Always crank slowly and not with jerky movements.
Here is our blog giving you a holistic perspective on a manual vs electric standing desk. 
What is the answer to these manual standing desk problems? Well, your best answer and height adjustable desk troubleshooting is to get an electric standing desk that is motorized. Here is our best selection.
The SmartDesk Core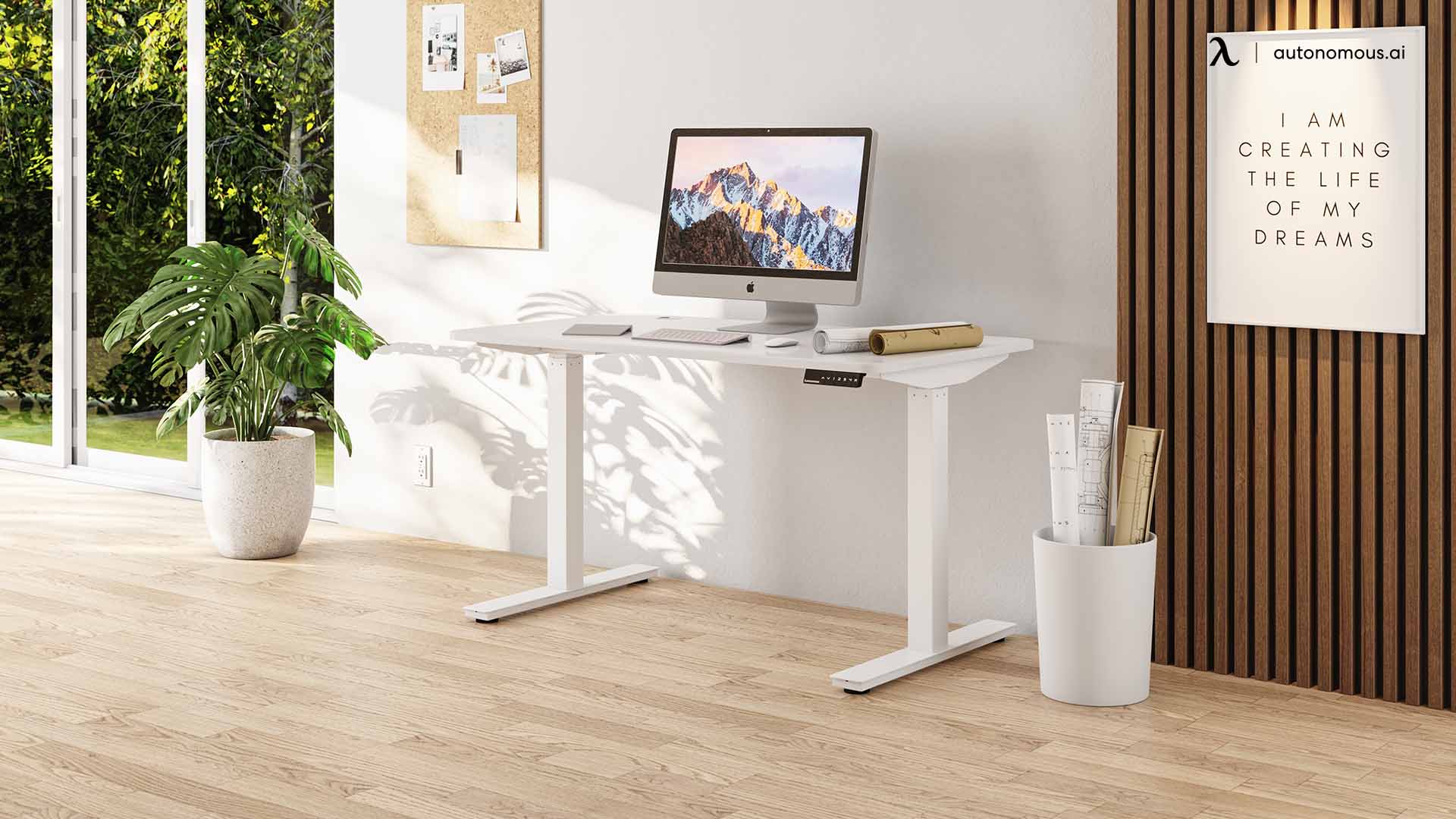 A desk that is ergonomically designed and offers you good health is the SmartDesk Core. However, the desk by itself can only do so much. Users must sit/stand using correct body postures for their well-being. Lower the desk height or raise it between 29.4 to 48 inches for your use.
The desk is powered by 40 dB dual electric motors that are operating at a minimal hum. The dual motors ensure a uniform lift and lowering. Choose the desktop from six different colors and add a frame of contrasting or similar color for the best visual appeal. The sturdy solid steel frames can lift weights to 265 lbs. What's more, apart from the regular desk size of 53" W x 29" D, you can choose an XL size. The SmartDesk Core is sleek and elegant and has a natural wooden top finish.
Summary
To wrap up, given the gravity of the challenges of a manual standing desk, we recommend that you opt for a motorized standing desk. Our recommendation is the SmartDesk Core, which is one of the best in its class!  Go for it
Subcribe newsletter and get $100 OFF.
Receive product updates, special offers, ergo tips, and inspiration form our team.
WRITTEN BYAutonomous
We build office products to help you work smarter.