It is every gamer's dream to have an office setup that doubles as a home workspace. What could be better than having this type of two-in-one retreat? 
Luckily, blending the best of both worlds is possible. With a little imagination, you can craft the perfect gaming and work setup for your home. 
Here are 35 of the best gaming office setup ideas of 2022 to help you create a space that fosters creativity, imaginative play, and a productive workflow. 
What Is a Gaming Office?
A gaming office allows you to play video games and explore other online activities from the comfort of your home. It is a designated space that allows for creative flow and free play. 
Often, gaming offices double as a home workspace. During the workday, you can use your computer, desk, and other accessories to complete your assigned tasks. Then, when it is time to shut down for the day, you can transition to a space that is meant to foster a sense of relaxation and creative ease. 
A gaming office is a space in your home that allows you to fulfill your professional endeavors while also catering to your desires.
Why Is a Gaming Office Beneficial?
If you are an avid gamer, you'll find there are many advantages to having a designated gaming office. In a set office space, you have the privacy needed to pursue hobbies of your own accord. You do not have to play online games in a public place in your home where everyone can see you and, quite possibly, interrupt your focus. 
Additionally, much of the equipment that is touted for "gamers" works quite well in a professional capacity. Often, gaming PCs, keyboards, chairs, and other office elements function just as well for work as they do for play. It makes it convenient to wrap the two functions together into one cohesive space. 
There is also research to support the role of structured play for creative flow and productivity. If you take a break during your workday, you can easily transition between work and games in your gaming office. Taking time out to disconnect during your workday can be advantageous. You can play a game on your break and return to work feeling refreshed and ready to go. 
If you are looking to create the perfect home gaming office or wish to restructure the look and feel of your current space, you have come to the right place. 
While crafting the perfect setup can seem overwhelming, it does not have to be. Here are 35 of the best gaming office setup ideas for 2022 that will help you create a space that you will enjoy working and playing in for years to come. 
Desks in Gaming Office Setup
When it comes to curating a home gaming office you love, your desk is a critical component. You must purchase a desk that is conducive to all your professional and gaming needs. 
Selecting one that is comfortable and that provides enough space for your monitors and equipment is important. A standing desk can be a good option to consider. Here are a few of the top contenders of 2022. 
1. SmartDesk Core
If you are looking for an affordable home standing desk option, this model is a good one to consider. It comes in three different sizes and many colors to suit your space and taste. Furthermore, it boasts a sturdy steel frame that can lift to 270 pounds and an electric motor for easy height adjustments.
2. SmartDesk Corner
If you don't mind spending a bit more, the SmartDesk Corner offers a lot of space and flexibility. With a sleek design, this desk fits into a corner space and offers ample surface area for all your gaming needs.
3. SmartDesk Pro
The SmartDesk Pro option is another good one for gaming. Compared to the first two recommendations, this desk falls in the middle of the price range. It offers an adjustable height up to 52 inches, four settings, and a speedy electric motor. It is also top-rated.
4. SmartDesk Connect Pro
If budget is of no concern, this desk should be a top contender. In terms of standing desks, this item features built-in drawers for extra storage. This SmartDesk Connect Pro will come in handy when organizing your professional or gaming accessories. You can also control this desk from your phone through a convenient and easy-to-use app. 
5. Arozzi Arena Desk
If you are looking for a desk that offers ample space and full functionality, this desk can be a good option to entertain. With a hydrophobic surface, you can move your mouse on this desktop with ease. Though this desk is on the heavier side, it is a good, sturdy, and aesthetically pleasing item. 
6. Flexispot EN1B
This desk packs a lot of punch for the price. It is easy to use and features a simple, clean design that will match any home office space. With a very smooth and quiet adjustment operation, this desk is a good one for the price point. 
Chairs in Gaming Office Setup
Creating a home gaming office requires a comfortable chair. Aside from your desk, this is perhaps one of the most important elements. If you plan to sit for long hours working and gaming, you'll want a chair that is supportive and stylish. 
1. ErgoChair Pro
This ergonomic office chair is fully adjustable for optimal support. It comes in many different shades to add a pop of color to any home office or gaming space. With full lumbar support and a mesh backing for optimal airflow, this chair can support up to 300 pounds with ease.
2. Vertagear SL4000
Built with extreme gamers in mind, this Vertagear SL4000 boasts full neck and lumbar support for those long hours of work and play. It can hold up to 330 pounds and is designed to seat taller individuals (up to six foot four inches) comfortably. This chair also comes in a few different, cool color combinations to best suit your style.
3. Gaming Chair by Karnox
When it comes to a modern gaming setup, this gray Karnox gaming chair is the perfect addition. It is the best blend of both comfort and style. The chair's sleek gray design is visually appealing. Additionally, the high-density contoured foam also offers full support for your head, neck, and spine.
4. Nokaxus Gaming Chair
Ergonomically designed for optimal support, this chair features a lumbar pillow, a neck rest, and a space to lay back and lift your feet. Made from high-quality PU leather material, this chair can support up to 350 pounds. 
5. Secretlab Titan Chair
This chair is top-rated for comfort, support, and design. It features a full back recline, adjustable armrests, memory foam with cooling gel, and more for the optimal gaming experience. 
6. Secretlab Omega Chair
With a generous warranty, this chair features a strong, sturdy, PU leather material that will stand the test of time. With a full recline and comfortable armrests, this chair can be adjusted with ease to best suit your gaming needs. 
Screens in Gaming Office Setup
Good monitors are important for work or play. When it comes to a PC office setup, your monitor is a critical component. You'll want something that is large enough and that features a strong picture quality for the ultimate experience. 
1. Pixio PXC327 Gaming Monitor
Featuring a borderless and curved display, this Pixio PXC327 monitor offers a thin screen, HDR compatibility, and a quick refresh rate for the best experience working or playing games.
2. PXC325 Curved Gaming Monitor
This curve gaming monitor is best used in conjunction with other monitors because of its sleek and curved design. With high visual quality, the curved design is easy on the eyes and offers a heightened experience for gamers. 
3. PX277 Gaming Monitor
The PX277 gaming screen is a space saver. It is a great option for those looking to capitalize on desk space without compromising resolution or refresh rate.
4. LG 27GN950-B Monitor
LG's model is one of the fastest and most responsive gaming monitors on the market for your home office setup for gaming. With a 27-inch screen, it is lightweight and boasts bright, vivid colors and a top response time. 
5. Gigabyte G27Q
While this monitor is not the most attractive on the market for any PC office setup, if you are looking for something simpler, this can do the trick. It has a great picture quality and a lot of helpful utilities which make it a viable option for work or play. 
6. Dell S2722DGM
This is a classic monitor that features a 27-inch screen and 1440p resolution. While it does not have the quickest response time, it is an affordable home office modern gaming setup option.
Lighting in Gaming Office Setup
Lighting is another important feature of a home office setup for gaming. You need good light for those long hours of sitting in front of a screen. It can help protect your eyes and add a unique design element to your space. 
1. RGB Corner Floor Lamp
Perfect for minimalists, this RGB corner floor lamp adds ample light to any gaming office space. It does not take up much room. Moreover, it offers over 1 million colors depending on your mood and a remote-control option for convenient on/off access. 
2. Smart LED Light Bars
These table-top bars sit on top of your desk and add a pop of color to your space. They can sync with the music and can be used to enjoy games, movies, and more.
3. Laxdcroe RGB Floor Lamp
This floor lamp offers a unique design that is sure to complement any space. While it is a bit more in terms of price, it offers many colors and a unique texture to add flair to your gaming office. 
4. EpochAir 2-Pack Floor Lamps
Affordable and aesthetically pleasing, these two packs of floor lamps change color and can be placed on either side of your desk for extra light and fun. 
5. Star Projector
What is cooler than gaming under the stars? This projector is small and can be placed on top of your desk. It projects stars onto your ceiling for a cool, nighttime gaming experience. 
6. Rawuze Table Lamp
This light is compact and can be placed on your desk. It changes colors and is dimmable for added ambiance. 
Keyboards in Gaming Office Setup
As a gamer, it is important to use a comfortable keyboard for all your gaming needs. An ergonomically designed keyboard can help protect your wrists and maneuver with ease. 
1. Corsair K100 RGB Optical Keyboard
While this keyboard is on the bulkier side, it does offer a lot of features that will come in handy while working or gaming. It is a top-rated and high-quality keyboard that boasts responsive optical switches and all-time RGB. 
2. Mountain Everest Max Keyboard
This keyboard is sleek and comfortable. It comes with all the hardware you need to get your work done during the day and transition seamlessly to gaming at night. 
3. G.Skill KM360
One of the most affordable gaming keyboards on the market, this single-color item is a great option for your professional and personal needs. 
4. Logitech G915 Lightspeed
With a slim profile and great battery life, this color keyboard is wireless, making it a great option for your desktop. 
5. Keychron K2 (Version 2)
This keyboard is top-rated. While it is not the most interesting in terms of design, it offers full functionality and is wireless for easy movement. 
6. Wooting Two HE
Lastly, this Wooting Keyboard is colorful and highly reliable. It is known to be one of the best analog gaming keyboards on the market. 
Other Accessories in Gaming Office Setup
1. HyperX Pulsefire Mouse
This mouse is a great addition to any modern gaming setup. Though it is not wireless, it is a comfortable and affordable gaming office addition. 
2. Logitech Wireless Gaming Mouse
If you are in the market for a wireless option, this Logitech mouse may be your best bet. Ergonomically crafted, this mouse allows you to easily scroll and maneuver.  
3. Razer Extended Mouse Mat
In addition to a good mouse, you need a sensitive mouse mat. This extended mat provides a good surface area for seamless movement of your mouse. 
4. HyperX Cloud II Headset
Suitable for work or play, this headset provides crystal clear sound quality that will help with work calls and gaming conversations. 
5. HyperX Cloud Wireless Headset
If you prefer a wireless headset, this is a good option for the price point. Featuring excellent sound quality, this headset can last up to 30 hours at a time for extended professional and personal use. 
Final Thoughts
Creating the best gaming office setup does not have to be hard. By following the recommendations outlined above, you can easily create a space that is best suited for work and play for years to come.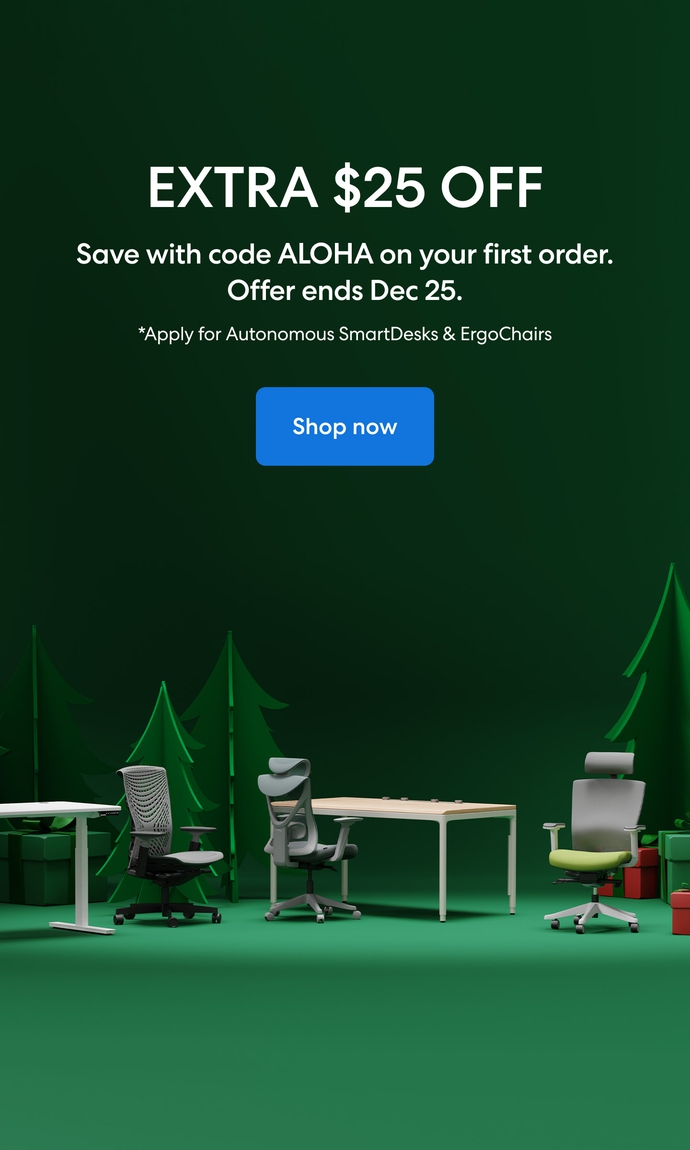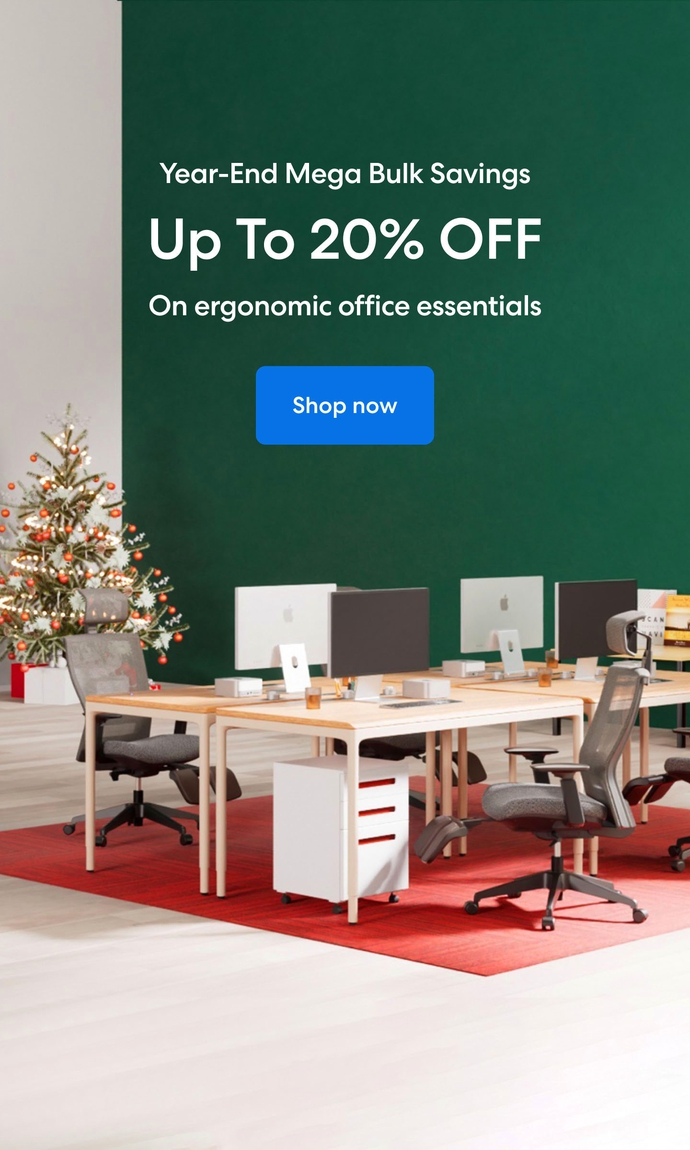 Subcribe newsletter and get $100 OFF.
Receive product updates, special offers, ergo tips, and inspiration form our team.