If you are a gamer, you definitely know that your back can get tired pretty easily. When you play, you should be very comfortable to immerse in your passion for long hours without any distractions. Choosing the right gaming ergonomic chair can make you more comfortable, prevent back pain, support your posture, and much more.
5 Benefits of an Ergonomic Gaming Chair
1. Adjustability
A good ergonomic gaming chair should be adjustable. Most standard office chairs have adjustable height and sometimes back tilt, but that is not enough for gaming. You should pick the chair that also has the possibility to modify the depth of the seat, back height, armrest, and neck support.
2. Ergonomic Support
Modern gaming ergonomic chairs are designed to support your body in any position. They have a special structure and construction that allow your body to be comfortable even after long hours of sitting. Consider buying an ergonomic gaming chair with back support or even a reclining ergonomic chair to help you relax after streaming.
3. Opportunity to Move While Sitting
In order to keep your sitting posture straight and avoid back pain, you should not stay in one position for longer than one hour. When you are in the middle of a game, you cannot simply interrupt it. With an ergonomic gaming chair, you can continue playing for hours without putting your spinal health at risk. Thanks to the tilt, regulation of the pressure of the back, and the possibility to regulate hand and neck support, you can move your body while sitting.
4. Improved Concentration
When people are tired or in pain, they tend to be less concentrated. That means that what they are doing starts to be less effective. A lot of research shows that your posture affects your mood and brain functions. A slouched posture can even trigger your body to release the stress hormone, while keeping a straight body may increase testosterone levels.
Whether gaming is your job or just a simple pleasure, you can quickly improve your results by investing in an ergonomic chair. With proper posture, your concentration is going to increase, and you can quickly notice positive changes in your performance.
5. More Energy to Play
As the chair supports your body, your muscles don't have to. When you don't put unnecessary strain on your back, you are less tired and have more energy.
When you slouch, your breathing becomes more complicated, and your body needs to put much more effort into this simple activity. When you cannot take a proper breath, lactic acid accumulates in your organism and causes fatigue. With an ergonomic chair, your body is supported, and you naturally keep your back straight, so your internal organs can work properly.
Top 5 Gaming Ergonomic Chairs in 2022
1. Ergo Chair 2 - Best gaming ergonomic chair
The ergonomic chair - ErgoChair 2 is one of the best choices for gamers. It has an Italian mechanism that provides full comfort and a Korean design that makes it very stylish and suitable for any interior.
This model is fully adjustable and was tailored to support gamers' needs. You can regulate the lumbar system and decide exactly how much support you need for your back. The headrest and arm support give you extra comfort. Regardless of your body type, you can enjoy painless and correct body posture.
The seat is very soft, perfect for hours of playing. It was also executed with breathable material to keep the highest level of hygiene. Moreover, it comes in six bold colors that can spice up any room.
Pros: Extreme comfort
Cons: Price
2. Kinn Chair
For gamers that need extra comfort, the Kinn Chair is a perfect choice. It was designed to promote good posture and back health. The back was created using the idea of electromagnetic waves and fishbone. Thanks to this, the Kinn Chair provides natural lumbar support.
It has regulated seat depth and arm support, thanks to which it can be easily adjusted to any type of body. The back tilt pressure can be controlled.
The sleek design gives freedom of movement. You can easily change your sitting position or stretch your body without interrupting the game.
Pros: Affordable price, fully adjustable
Cons: No neck support
3. KILLABLE Memory Foam
This seat has regulated height, a 360-degree swivel, and adjustable foam that creates extra comfort for the body. As the seat is very big and can support up to 300lbs, it is going to fit a person of any size.
Unfortunately, this chair has limited adjustable functions.
Pros: Extra comfort thanks to memorable foam.
Cons: It takes up a lot of space.
4. Sleekform
This gaming ergonomic chair can be adjusted to various seated positions. The seat pad is wide, so it is going to suit gamers of any size. The structure is very solid and dependable.
Instead of back support, the chair has knee support. Thanks to this, you keep a straight position and engage your core while playing. You can lean the seat up to 160 degrees, which means extraordinary comfort adjusted to your body height.
Pros: Unique leg support.
Cons: Expensive
5. Homall
This chair was designed to last. It has solid metal edges and high-quality PU leather. It comes in various colors, thanks to which you can pick the one that suits your interior the best.
Homall has a soft armrest and extra lumbar support to keep your back straight for long hours. The seat is padded with a very thick cushion that makes it ideal for gamers.
It rotates 360 degrees and has a rocking function, so you can change your body position while sitting. The height can be adjusted as well as the tilt. The extra neck cushion and back support provide gamers with total lumbar support.
Pros: Stable construction.
Cons: Price
Conclusion
Choosing the right gaming ergonomic chair is very important not only for your comfort but also your spinal health. With the right support, you can also increase your performance and easily achieve your goals. Moreover, while buying an office chair with a warranty, you can be sure that you are investing your money in furniture that is going to serve you for years. You can easily get a whole set of furniture dedicated to gamers for less than $1000.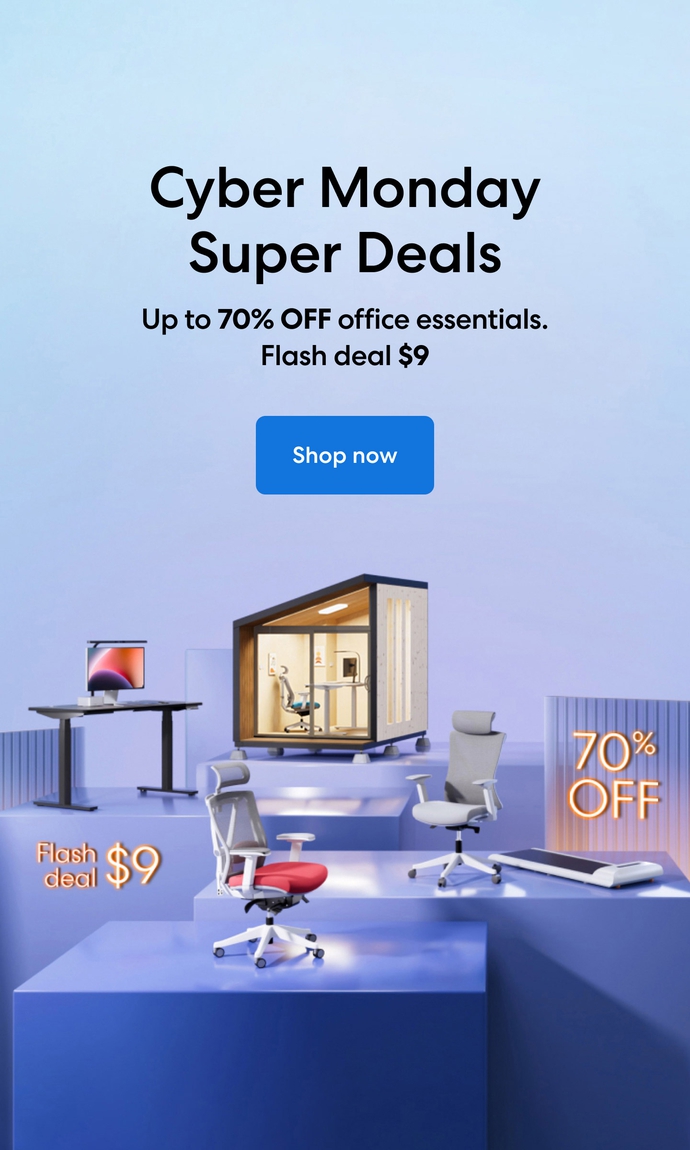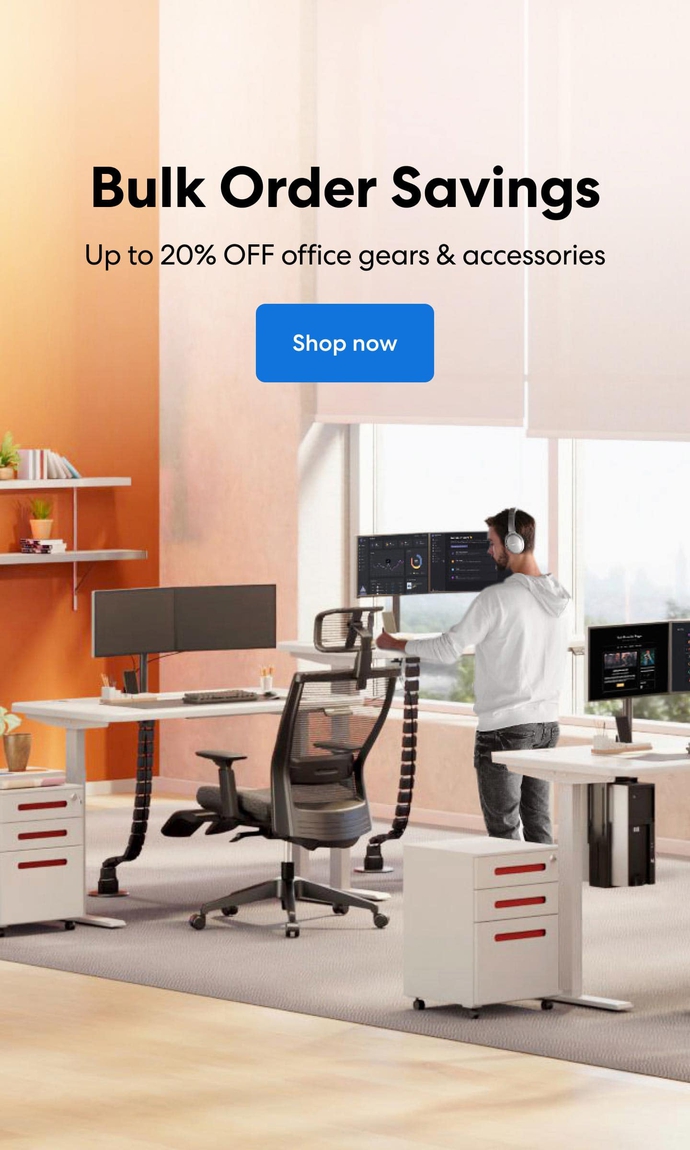 Subcribe newsletter and get $100 OFF.
Receive product updates, special offers, ergo tips, and inspiration form our team.