Smart Products
Five Ways to Know If Your Cellular Signal Booster Works Properly
246 Views
A cellular signal booster is an important investment for anyone struggling with poor cell signals in their home, office, or vehicle. With so many options available, it's essential to know if your chosen device provides the increased signal strength it promises. 
We'll reveal five practical ways to determine if your cellular signal booster works effectively. By following these simple tests, you can ensure you're getting the most out of your investment and improving your overall cell signal experience. 
Say Goodbye to Dead Zones: 5 Signs Your Cell Booster Is Doing Its Job
Do you find yourself constantly searching for a better cell signal? A cell booster can provide the solution, but how do you know if it's actually working? Check for these five signs to confirm your cell booster is doing its job and say goodbye to dead zones. 
1. Improved Signal Strength Indicator
One of the most straightforward ways to determine if your cell booster is working is to observe an improvement in signal strength on your device's signal meter. If you see a significant increase in bars or decibels, your cell booster is likely working as intended. 
2. Enhanced Call Quality
Another way to check if your cell booster is functioning effectively is to make calls and see if the quality of the calls improves. Better call quality, including clearer sound and fewer dropped calls, is a good indication that your cell booster is working.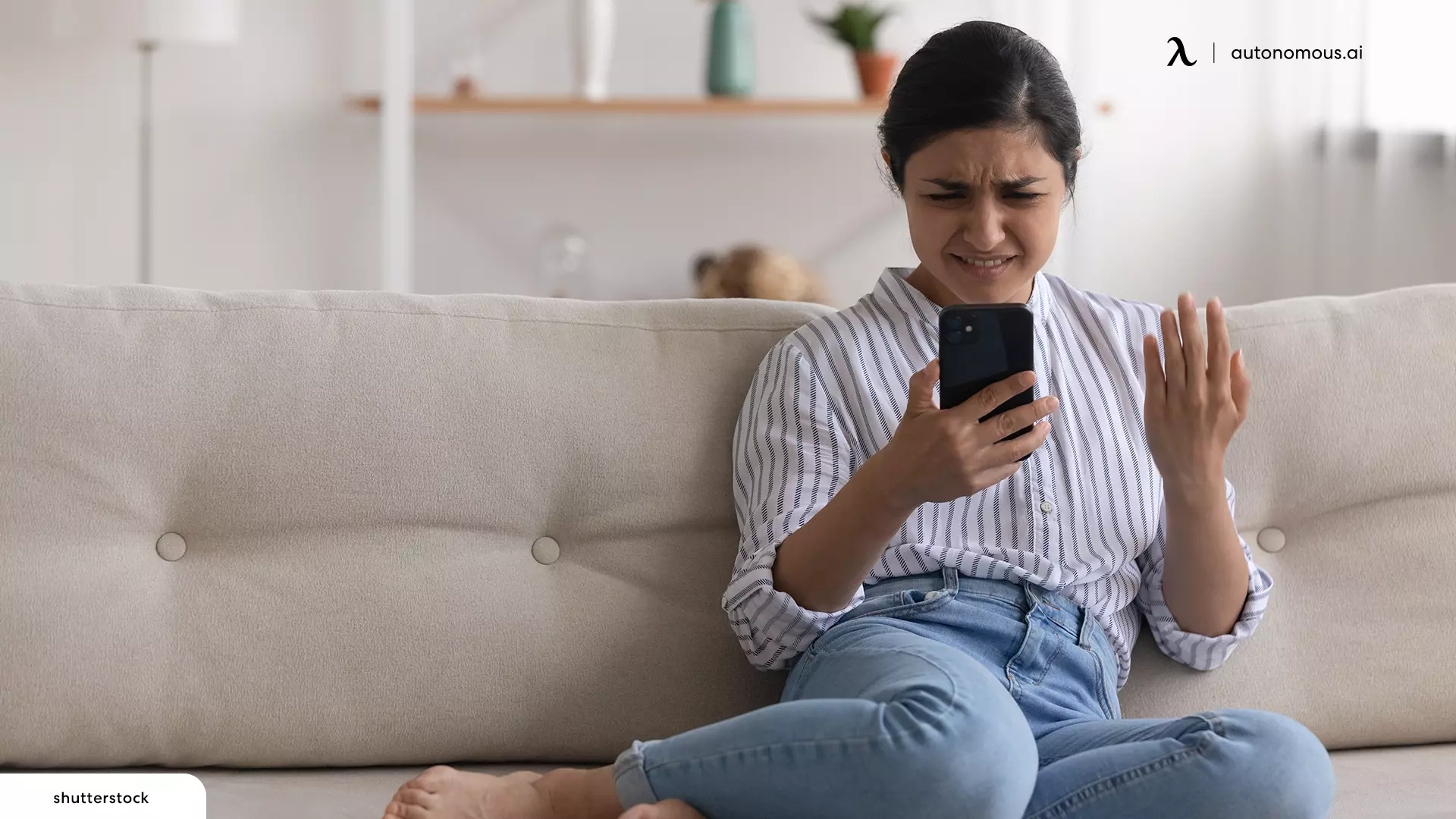 3. Increased Data Speeds
If you rely on your cellular device for internet access, testing the data speeds can help determine if your cell booster is working. It would help if you observed a noticeable improvement in download and upload speeds, as well as reduced buffering when streaming videos. 
4. Wider Coverage Area
A working cell booster should not only increase signal strength but also expand the coverage area in which you can receive signal. That means you should be able to make calls and access the internet in areas that were previously considered "dead zones." 
5. Professional Testing
Finally, if you're still unsure if your cell booster is working, it's recommended to have a professional perform a signal test. This will give you a more accurate and comprehensive understanding of your device's performance and help identify any issues that may need to be addressed. 
Top 15 Most Effective and Reliable Cellular Signal Boosters
In today's world, a reliable cell signal is a necessity, and with so many options on the market, finding the right cell booster can be overwhelming. To help you make an informed decision, we've compiled a list of the top 15 most effective and reliable cellular signal boosters available. 
1. Gryphon Guardian
The Gryphon Guardian mesh Wi-Fi security router is ideal for those who want to work from home with peace of mind. It offers an all-in-one mesh Wi-Fi system that comes equipped with malware security, parental controls, and fast internet coverage for the entire house. 
With the Gryphon Guardian, you no longer have to worry about unwanted internet intruders, your kids accessing inappropriate content, hackers breaching your smart devices or even a drop in internet connection in the middle of an important Zoom call. 
Moreover, this Wi-Fi router with parental controls provides coverage of up to 1,800 square feet with one pack or up to 5,000 square feet with three packs, ensuring wall-to-wall fast Wi-Fi with no connection drops or dead zones. 
Speed
AC1200 / Dual-Band
WiFi coverage
1-Pack: 1,800 sqft
3-Pack: 5,000 sqft
Internet speed
550 Mbps
Type
1-Pack, 3-Pack
Warranty
1 year
2. Gryphon Tower
Say goodbye to slow Wi-Fi and internet connection drops with the Gryphon Tower mesh Wi-Fi router. With coverage of up to 3,000 square feet with one pack or up to 5,000 square feet with two packs, this device provides wall-to-wall lightning-fast Wi-Fi without any dead zones or connection drops. 
The Gryphon mesh router is equipped with AC3000, 802.11 bgn/AC, and tri-band (5 GHz x2 and 2.4 GHz) capabilities, allowing it to support internet speeds up to 1.3 Gbps. Not only does the Gryphon Tower provide fast and reliable Wi-Fi, but it also offers advanced parental controls to promote healthy screen time for your family. 
You can set daily limits, limit access to apps and websites during bedtime and homework, supervise browsing history, block access to certain website categories, prevent access to unacceptable content, and monitor user activities to see how your kids use the internet. 
Speed
AC3000 / Tri-Band
WiFi coverage
1-Pack: 3,000 sqft
2-Pack: 5,000 sqft
Internet speed
1.3 Gbps
Type
1-Pack, 2-Pack
Warranty
1 year
3. Gryphon AX Safety Router
This mesh Wi-Fi system is designed to provide lightning-fast internet coverage for your entire home so that you can work, play, and connect without interruptions. 
The Gryphon Wi-Fi router takes internet security to the next level with its advanced parental controls, malware security, and a next-generation firewall. Keep your family protected while they browse the internet with ease and confidence. With coverage of up to 5,000 sq ft, you'll never have to deal with dead zones or connection drops again. 
Speed
AX4300 / Tri-Band
WiFi coverage
1-Pack: 3,000 sqft
2-Pack: 5,000 sqft
Internet speed
4.2 Gbps
Type
1-Pack, 2-Pack
Warranty
1 year
4. ALC Wireless Wi-Fi Repeater
Driving in your car shouldn't mean sacrificing your internet connection. The ALC AMR300N Wi-Fi Repeater is the solution to all your weak WIFI and networking signal troubles. Forget about "ghost" zones and get used to seamless and uninterrupted internet access, no matter where you are. 
With its quick and easy setup, this car Wi-Fi booster links to your existing network without the need for any additional apps. Plus, it also comes with the added benefit of an Ethernet connection, making it a versatile solution for all your internet needs. Experience seamless connectivity and drive without interruptions with the ALC wireless repeater.
| | |
| --- | --- |
| Dimension | 9" × 6" × 4" |
| Item weight | 1 lbs |
| Wi-Fi frequency | 2.4GHz |
| Security | WEP, WPA, WPA2 |
| Max speed | 300 Mbps |
| Range | Up to 300ft LOS |
| Power | 100-240 VAC, 50/60Hz |
5. SureCall Signal Booster Fusion Trek
Are you tired of spotty cell phone service while on the road? Say hello to the SureCall signal booster! This easy-to-use, plug-and-play device is designed specifically for vehicles, providing you with a reliable and improved cellular signal wherever you go. 
No need for an external antenna or complicated installations - simply place your cell phone in the cradle and enjoy crystal-clear call quality and faster data speeds. Whether you're traveling for business or leisure, the Fusion Trek is the ultimate solution to keep you connected while on the go.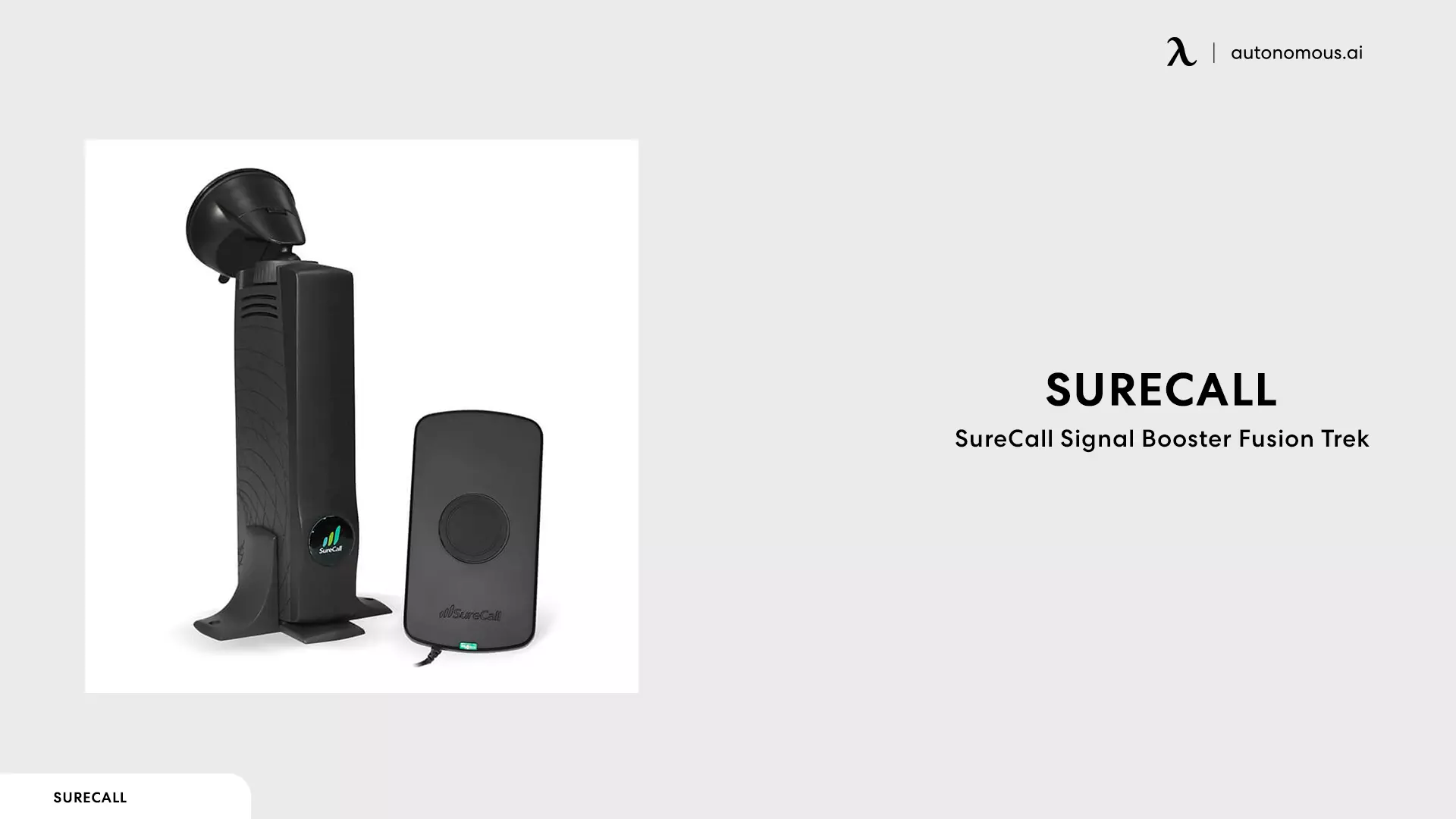 6. Surecall Fusion2Go Cell Phone Signal Booster Kit for Vehicle 3.0
This kit is designed for all North American cell carriers, including Verizon, AT&T, Sprint, and T-Mobile, ensuring that you never have to worry about dropped or missed calls, slow data speeds, or poor coverage again. 
With its patented 2XP technology, it doubles the uplink power to provide the best possible performance in even the most challenging signal environments. Also, with its 5G compatibility, you can be sure it will support your devices well into the future. 
7. WeBoost Reach Drive Marine Cell Booster
The WeBoost Drive Reach Marine Cell Booster is a smart home device designed to enhance your cell phone signal while you're on the go. Whether driving in the city, the suburbs, or out in the countryside, you can rely on this booster to provide you with the best possible signal strength. 
With an improved uplink output that delivers over double the signal intensity, you'll never have to worry about missed calls or slow data speeds again. Additionally, the booster's innovative fin shape and heat-dispersing design ensure maximum performance, while its sleek and glossy red appearance adds a touch of style to your vehicle.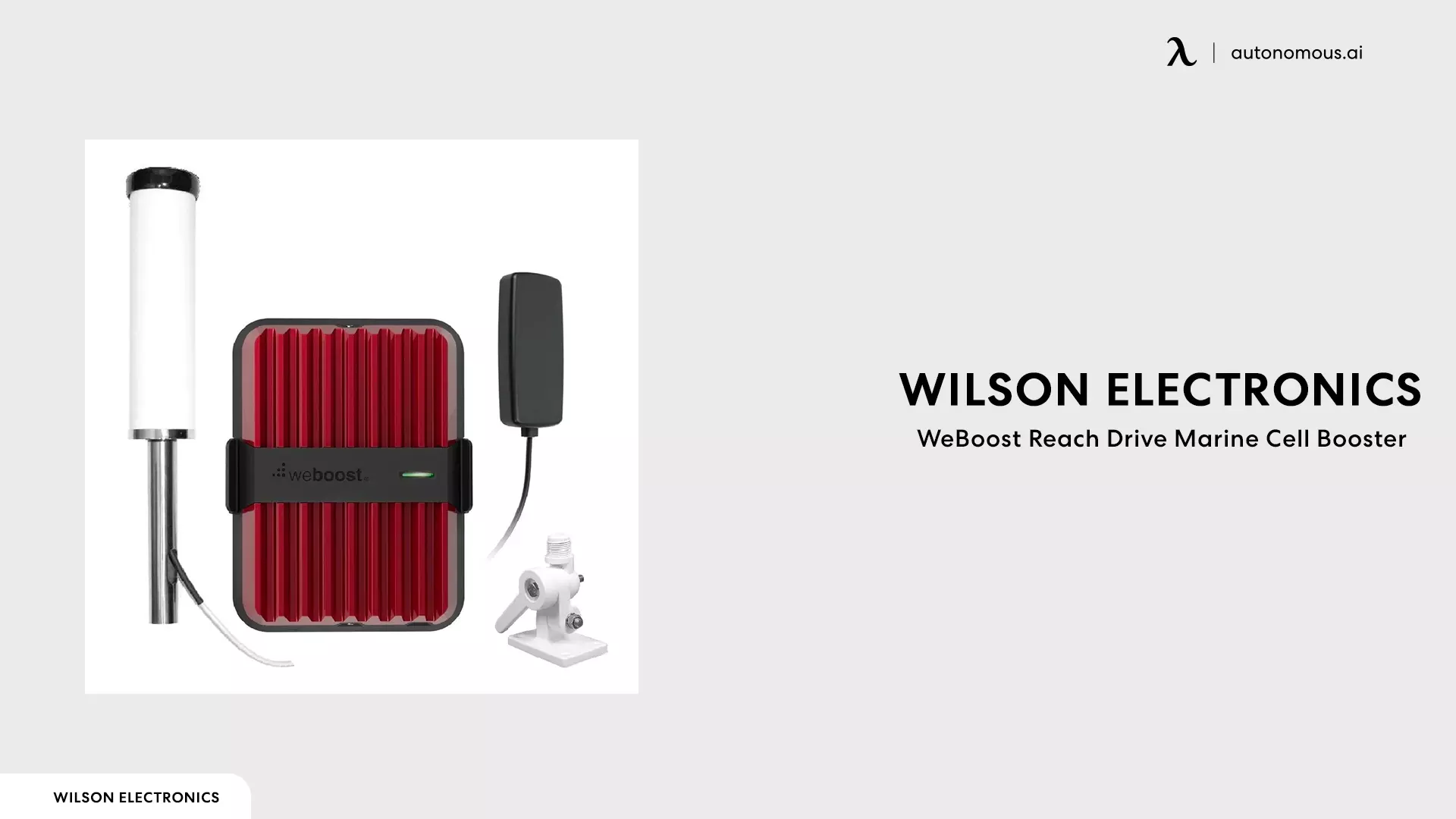 8. SuperBars Signal Booster for Cell Phones
SuperBars Signal Booster is the solution to weak signal reception. It is compatible with all US carriers, including AT&T, Verizon, Sprint, Straight Talk, T-Mobile, and U.S. Cellular. The booster supports multiple users, making it ideal for trucks, RVs, marine vessels, and other vehicles. 
Moreover, it constantly adjusts the signal for the best performance and amplifies it for stronger signal reception in rural areas and even tunnels.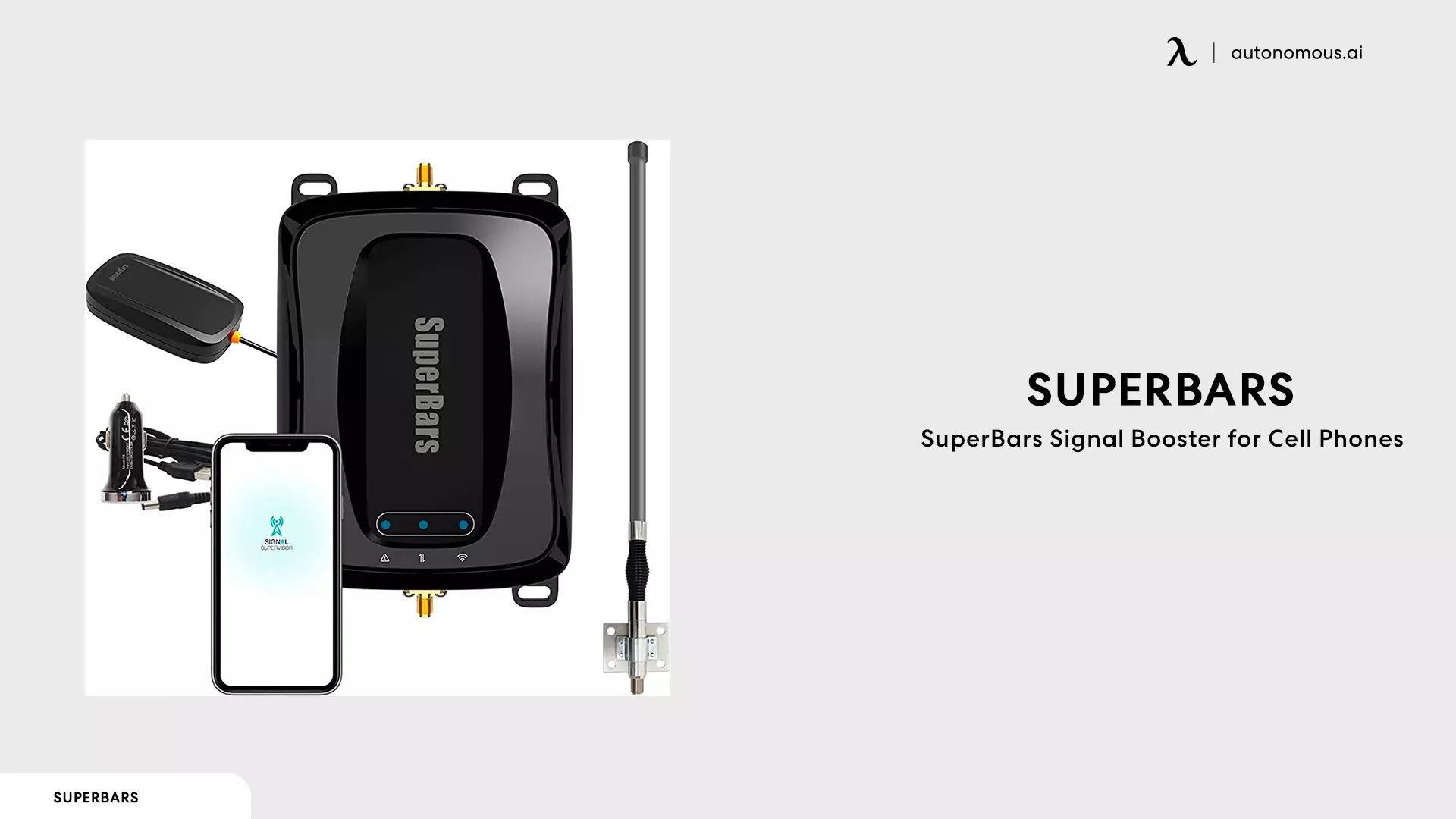 9. HiBoost Travel Signal Booster 4G 2.0
The HiBoost 4G 2.0 Travel Signal Booster ensures reliable voice and data signal strength while on the road, offering you a seamless connection experience no matter the location. This compact device is perfect for boosting signals for multiple users in your car or SUV. 
Compatible with all US carriers and any mobile device, including 5G, the HiBoost Signal Booster is IC and FCC certified for high-quality performance.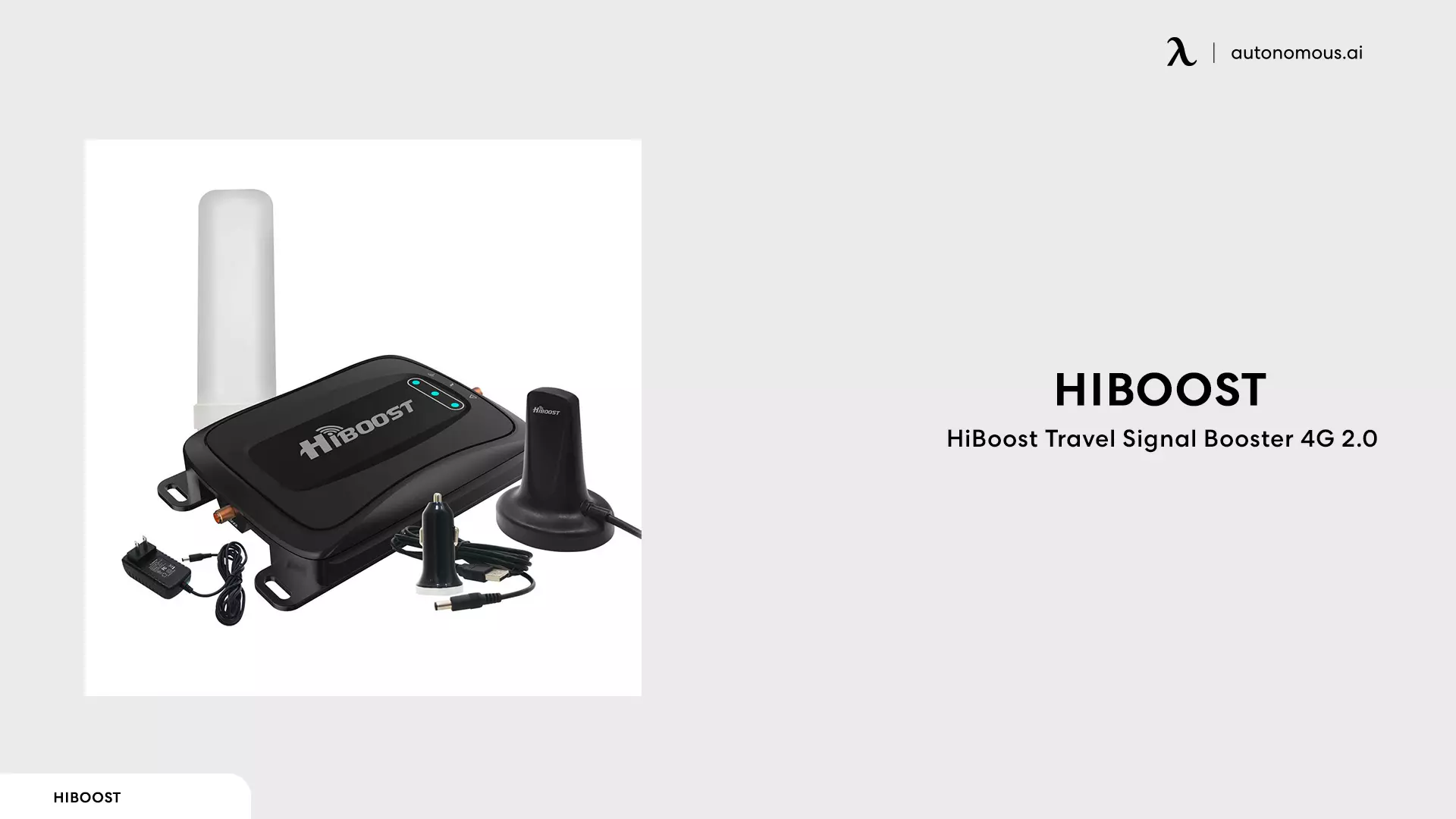 10. weBoost Drive Cell Phone Signal Booster 4G-X OTR
Suppose you're looking for a reliable solution for an improved cellular signal while on the road; look no further than the weBoost Drive 4G-X OTR. This powerful cellular signal booster provides better voice quality, faster data speeds, and reduced dropped calls, even in remote areas. 
Furthermore, the 17-inch omnidirectional, weather-resistant antenna enhances coverage for all trucks, and the booster is 5G compatible. With a three-year warranty and longer battery life, the Drive 4G-X OTR is the perfect choice for an improved cellular signal on the go.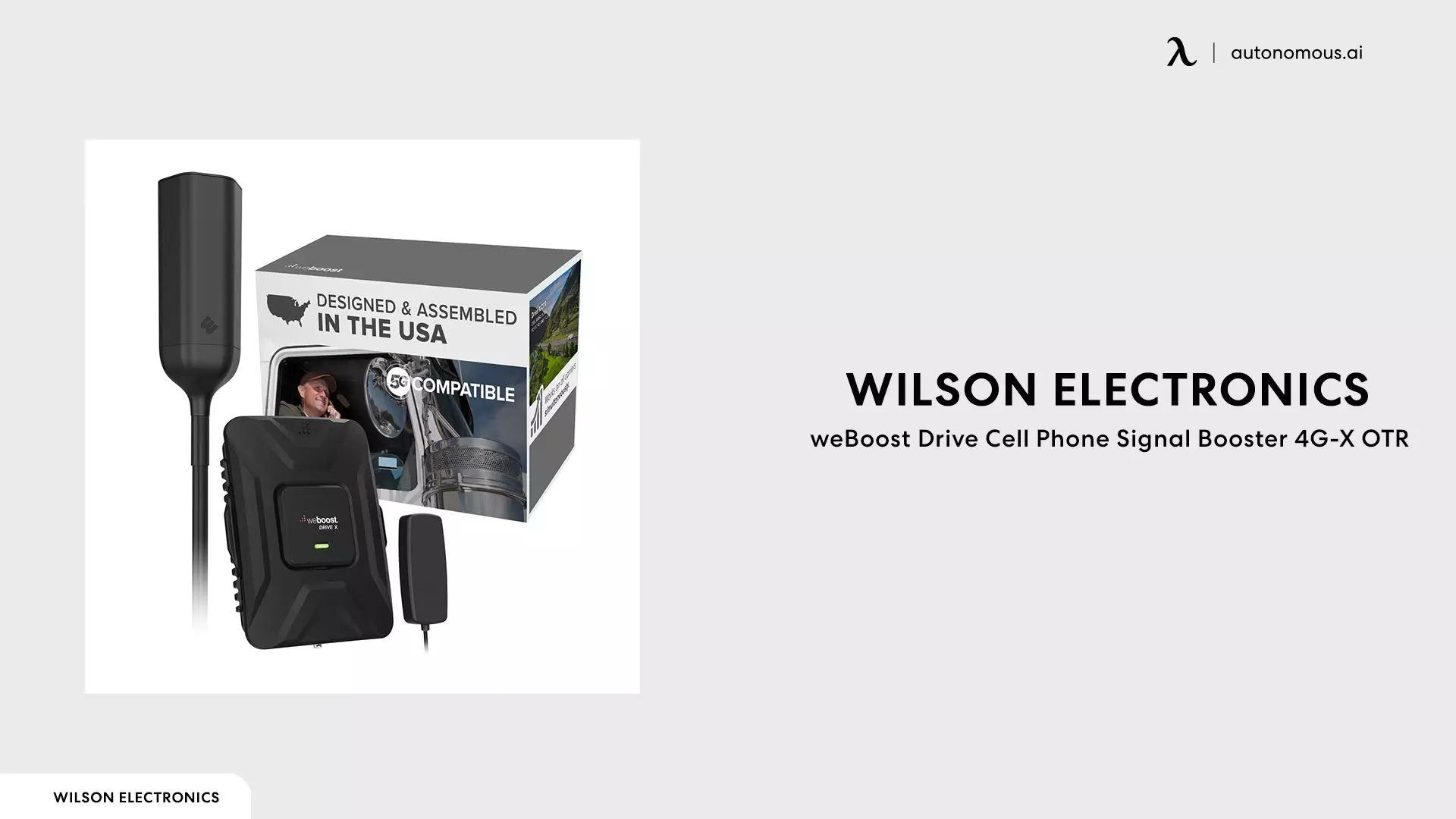 11. SureCall Cell Phone Booster Fusion4Home
The SureCall Fusion4Home signal booster is an effective solution for boosting weak signals in your home or office. It covers an area of up to 2000 square feet, making it suitable for small to medium-sized spaces. 
This home cell phone booster can improve call quality, reduce dropped calls, and increase data and streaming speeds for all major North American cell carriers. It is also compatible with 5G/4G LTE signals. 
Moreover, the installation process is straightforward, with a simple setup that only requires the outdoor antenna, cable, and indoor amplifier.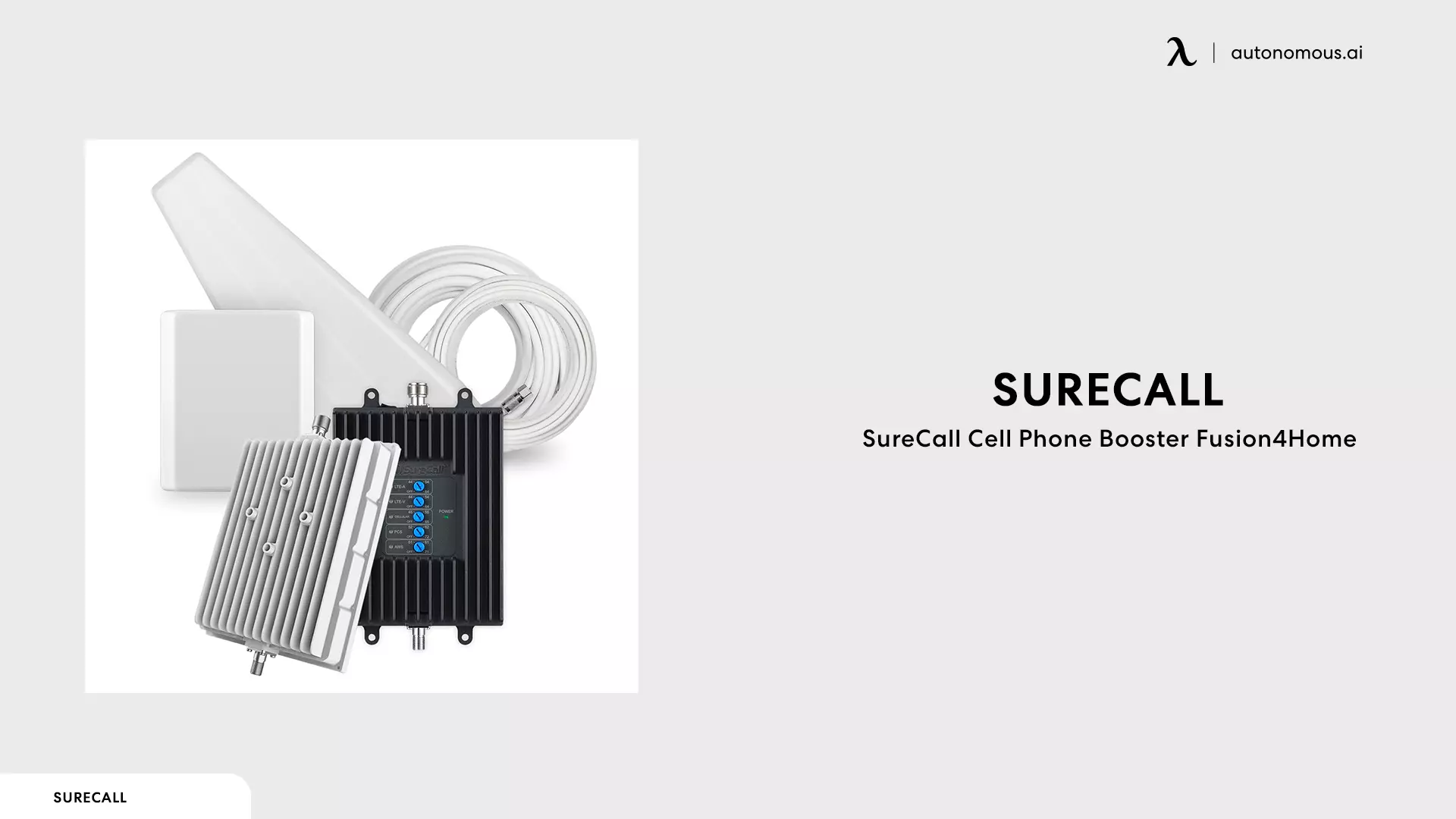 12. weBoost Home Studio Omni
A weBoost cell signal booster for home is designed to boost weak cell signals in one room of your house. It is compatible with all major U.S. carriers and supports 5G technology to provide the best speed and service. 
The booster has a max gain of 60 dB and is FCC approved. Installation is made easy with step-by-step videos and instructions available through the weBoost App.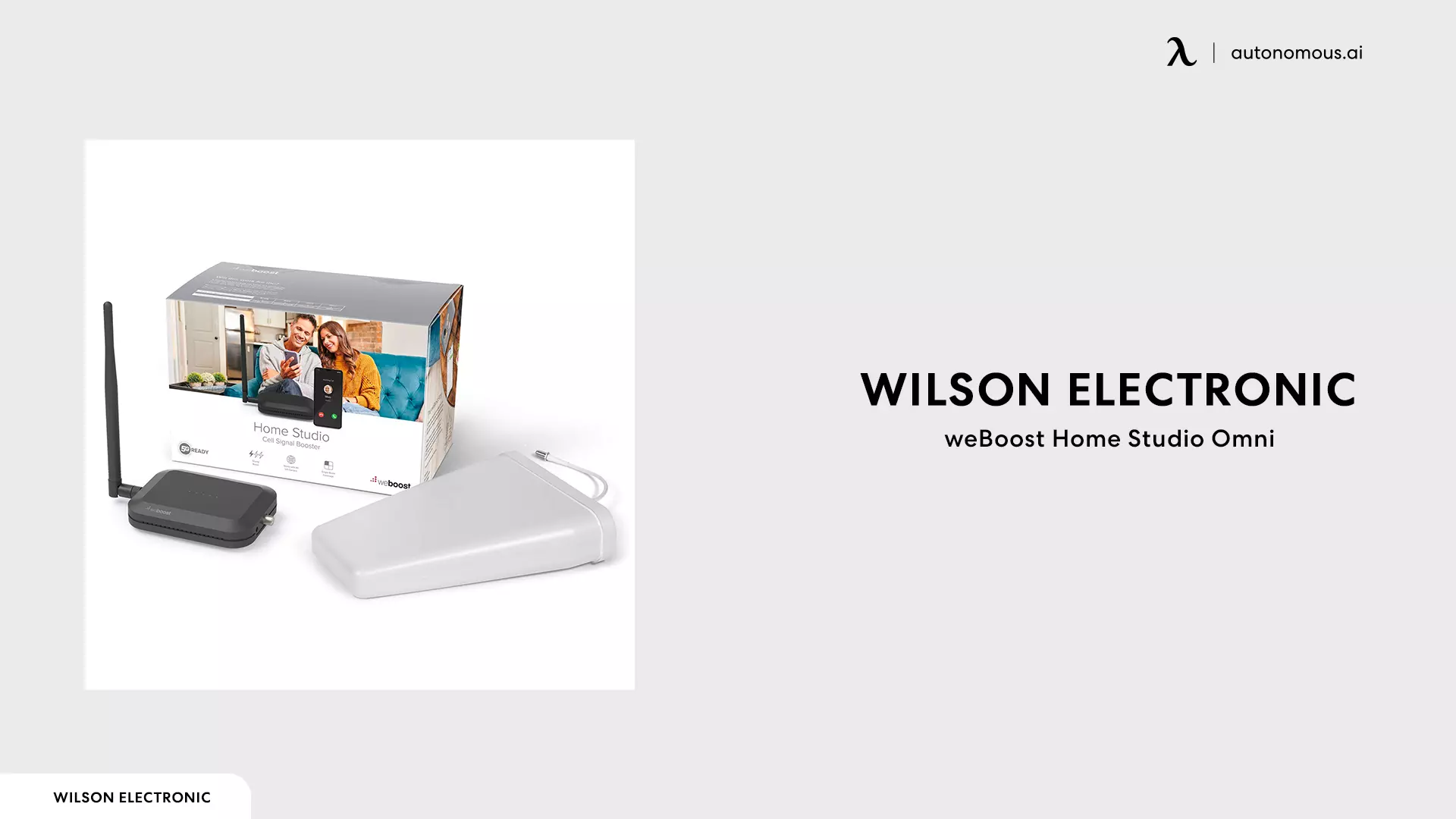 13. SureCall Flare 3.0
This SureCall Flare 3.0 Signal Booster is the perfect solution for boosting weak cell signals in your home or office. It provides a strong and stable signal with a coverage area of up to 3500 sq ft. Moreover, this easy-to-install device boosts 5G/4G LTE signals for better call quality, improved battery life, and faster data and streaming. 
The built-in indoor antenna eliminates the need for additional cables or drilling holes, making setup a breeze. Also, it is designed with high-quality components, ensuring longevity and connectivity.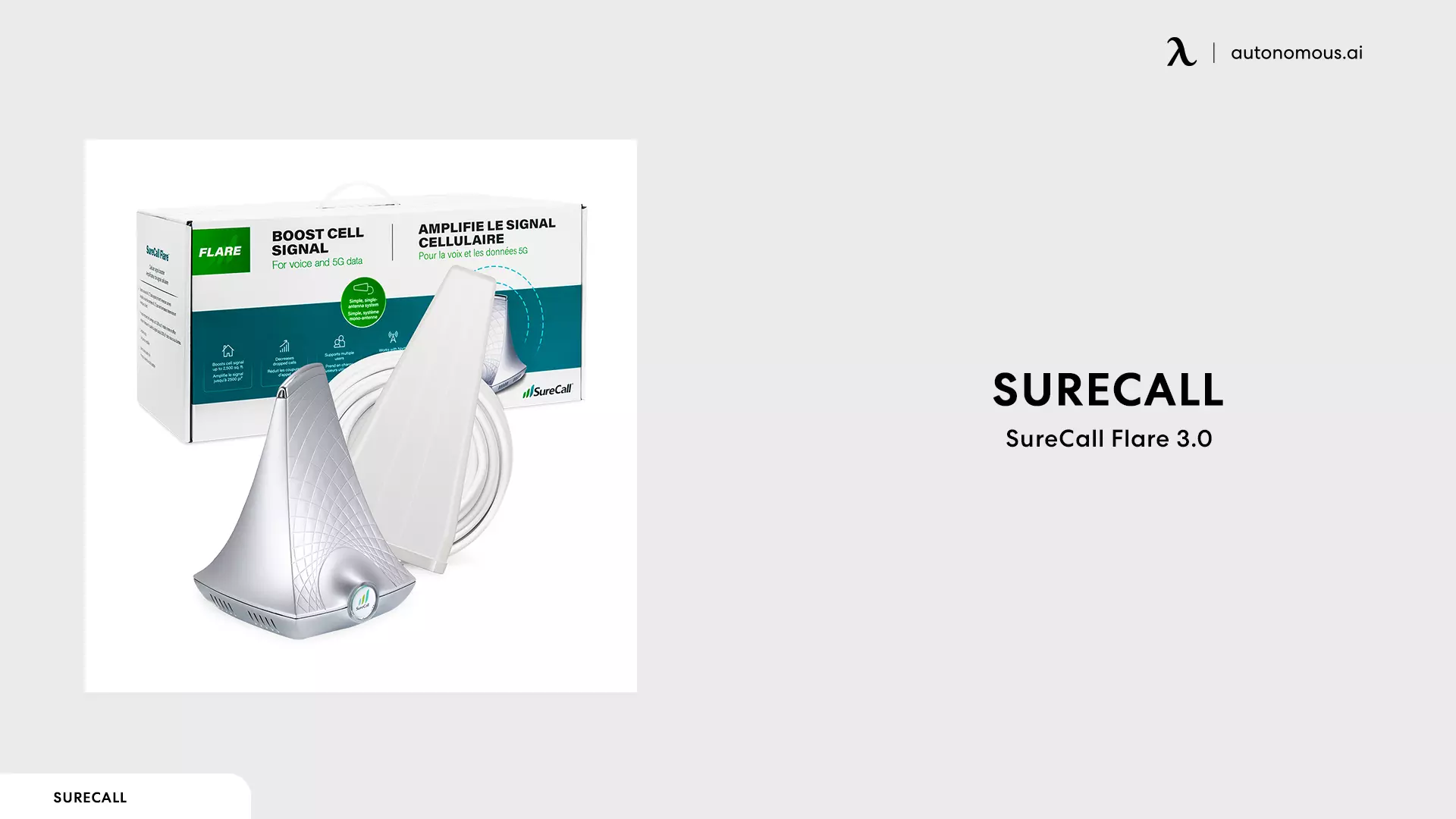 14. ATT T-Mobile 4G LTE Cell Phone Signal Booster
The ATT T-Mobile Signal Booster is the solution for improving weak cell signals in your home, office, or apartment. With a range of up to 2000 sq. ft., this booster can help you have fewer dropped calls, higher voice quality, and faster data transfers. 
This gaming Wi-Fi router is compatible with AT&T Cricket U.S. Cellular carriers in the United States and is the ideal choice for boosting signals in areas with weak signals. It comes with antennas and is easy to install, making it a convenient option for those needing a reliable home cell phone booster. 
15. Verizon 4G LTE 5G Band 13 Cell Phone Signal Booster
Get better cell coverage with the Verizon Cell Phone Signal Booster. This booster supports 4G LTE and 5G, with a frequency range of 746-757 MHz for downlink and 776-787 MHz for uplink. It works with any 4G LTE and 5G Verizon Wireless carriers and is compatible with all phone systems, including Android, IOS, and Windows. 
Furthermore, the compact and portable design, combined with its powerful signal-boosting capability, makes it a reliable solution for improving your cell signal reception.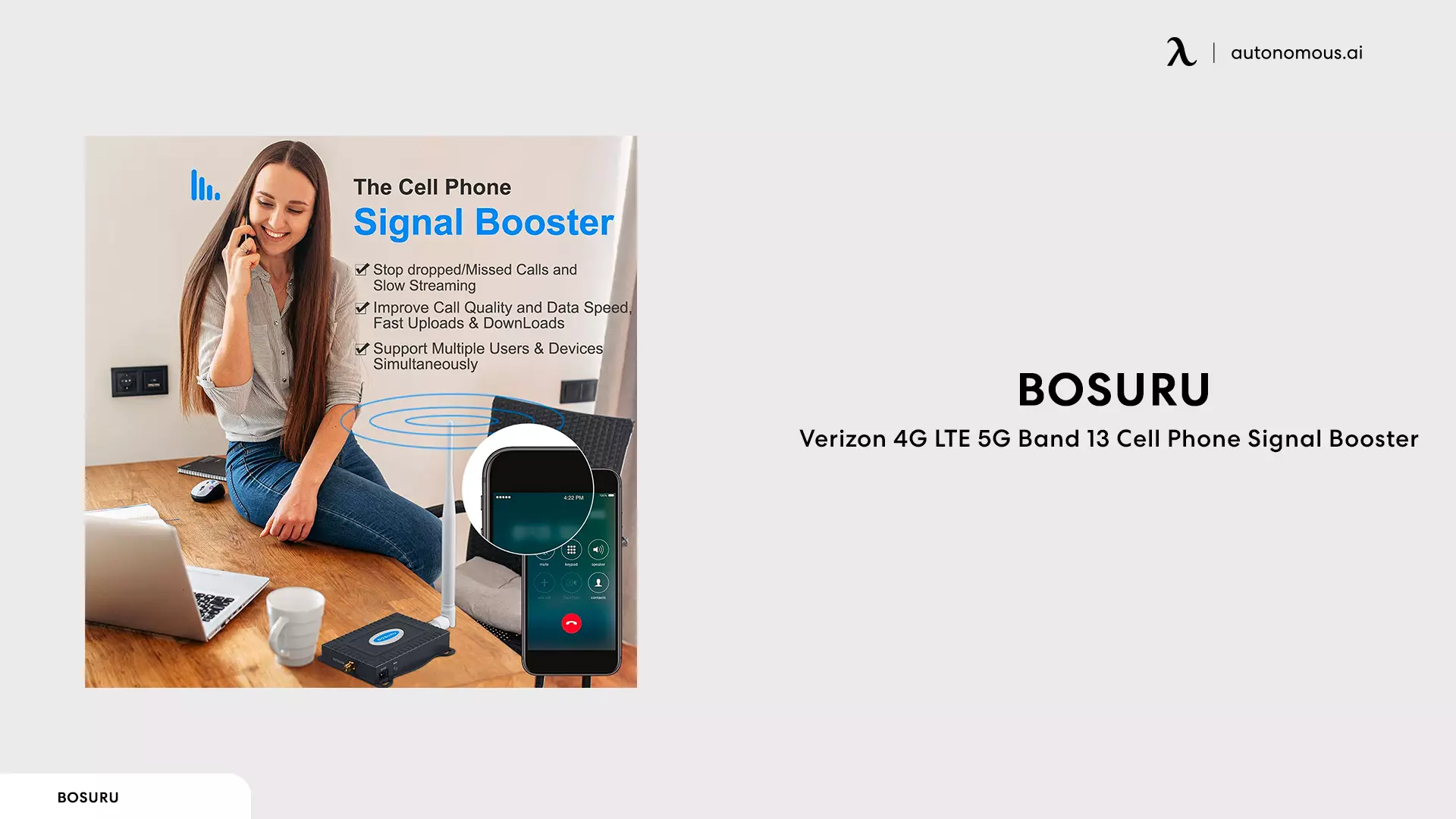 Key Takeaway
It is vital to ensure that your cellular signal booster is working correctly to guarantee optimal signal coverage and quality. By following the five ways to check its performance, you can ensure you get the most out of your investment. 
Additionally, debating over a Wi-Fi extender vs. mesh, these are the top 15 most effective and reliable cellular signal boosters on the market. You can decide which one will meet your needs and expectations. 
Whether you need a signal booster for your home, office, or vehicle, the right booster will provide you with the coverage and quality you need for a seamless and reliable mobile experience.
Keep up with Autonomous news
Stay informed, stay inspired with our new blogs.
WRITTEN BYAutonomous
We build office products to help you work smarter.