Employee perks and incentives can help in attracting and retaining top employees. According to Glassdoor research, 57 percent of job searchers think benefits are very important when determining whether or not to take a job. This is crucial in today's work economy. 
Prospective employees can discover how firms stand out from their competition by using creative bonuses and incentives. These people may see that the organization values its staff, and present employees are happy and engaged. 
Bonuses and incentives reveal a lot about a company's personality and culture. Benefits and incentives do not create organizational culture; nevertheless, they do reinforce it. 
What Are Perks and Incentives for Employees?
Perks are non-cash benefits provided to employees to improve their happiness, work satisfaction, and overall quality of life. Incentives are monetary or non-monetary rewards that encourage or recognize exceptional work performance by groups or individuals. 
Because individuals sometimes use the terms interchangeably, the distinction between employee perks and incentives might appear hazy—after all, a perk can be something you have to earn, while something offered freely can be an incentive to work better. Many of the products on our list may fit into any of those categories based on those definitions. Don't get too caught up in the distinctions between employee perks and incentives; instead, focus on the common goal of improving the work experience. 
Our Top Employee Perk and Incentive Ideas
You're well on your way if you've already implemented some outstanding employee benefits and incentives. Additionally, you've come to the perfect place if you're just getting started or want to add something new to your employee perks programs. Here are 54 options for employee perks and incentives: 
1.  Employee Recognition
Let's start with how satisfying it is to be acknowledged at work. A little thank-you or praise can make a huge difference in an employee's day. It has the potential of achieving something truly incredible: making them happier. That's a great bonus for the job! 
This is particularly true for virtual and hybrid teams. Gratitude and acknowledgment can bring team members who are separated by distance closer together and more connected.
2.  Employee Discounts and Rewards
Top talent nowadays wants more than just a large income; they want to work for organizations that allow them to live a specific way of life, which is why perks like the ones listed in this article are more crucial than ever. This tendency is so strong that according to one survey, 80 percent of employees chose perks or advantages above a pay raise. 
3.  Wellness Program
Some wellness programs are straightforward, with one-time events such as biometric testing or step-based competitions, while others are full-fledged wellness initiatives focused on changing workplace culture and encouraging healthy behaviors and boost employee perk. 
4.  Birthday Cake
Here is another idea for employee perk Bring the entire staff together to celebrate the birthday person and share a cake. 
5.  Team Sports
Employees can form a team and enter a local league, or they can play pick-up games in a local field or sports facility. You can help by encouraging people to come, or by purchasing gear, team T-shirts, or post game snacks. What better way to build team spirit than this? 
6.  Group Breaks
Schedule a common daily break time for your team or department and watch as your staff come up with creative ways to spend it and foster togetherness.
7.  Book Club
Reading is more enjoyable when colleagues read the same books and discuss them. It's easier to discover books that everyone enjoys and offer everyone an opportunity to take part in the conversation. 
8.  Happy Hour
At the end of the week, provide an opportunity for employees to rest, unwind, and socialize over a drink. Non-alcoholic beverages should be included. 
9.  Tuition Reimbursement
Make lifelong learning more affordable by providing financial assistance. Even if it's only a partial payment, it can help.
10.  Lunch and Learn
Allow employees to bring their own lunches to a TED Talk-style program once a month, where an expert from within or outside your company speaks on a topic they are enthusiastic about. 
11.  Lend a Library
Stock an office bookshelf with books on business expertise, self-improvement, and other informative and intriguing themes to support personal and professional development. Why not include a few e-readers? 
12.  Mentors
A more experienced person's attention and guidance can be quite beneficial to a new employee.
13.  Different Roles
Employees who want to try various positions and develop new abilities may appreciate the opportunity to do so within their own company. 
14.  Career Coaching
Assist your employees in imagining and planning their future careers. 
15.  Webinars
There are a multitude of free and interesting webinars hosted by industry professionals on the internet. Allow employees to take advantage of them regularly 
16.  Paid Professional Organization Memberships
This is a good idea for employee perks. Assist employees in furthering their careers by allowing them to learn from and interact with their colleagues.
17.  Cash Bonuses
Who doesn't enjoy money when it comes to outstanding incentives? It's always nice to get a bonus for doing something extraordinary. 
18.  Employee Recognition
Allow employees to take pride in being recognized by their colleagues and leaders. Use as many opportunities as possible to publicly celebrate exceptional work, whether it's Employee-of-the-Month ceremonies or an article in the corporate newsletter. 
19.  Certificates of Achievement
Honor an employee's remarkable achievement with a framed certificate is also an excellent idea for employee perks.
20.  Event Tickets
Treat them to a terrific concert, huge game, or any special event. 
21.  Team Travel Adventures
If your finances allow, reward a team for exceptional performance by bringing them all to a desirable vacation destination, where they can deepen friendships while relaxing. 
22.  Thank You Cards
Employees value the thoughtfulness that goes into a handwritten statement of gratitude from a manager or executive. 
23.  Shoutouts
Have a regular occasion for anyone to give a shout-out to another worker to show thanks for helping out or helping a coworker complete a task. It's a morale booster that doesn't cost you anything! 
24.  Paid Vacation
Companies should provide employees with a stipend that covers their travel expenditures for one trip per year in addition to paid time off.
25.  Off-Site Meetings
Getting a group or a whole organization out of the office for a day might help them focus on important subjects with better employee perks like goal planning and problem-solving. Add fun team-building exercises to keep them interested while they improve their skills and bond. 
26.  Conferences
Assist staff in attending industry events where they can expand their knowledge and network. 
27.  Movie Night
Rent a cinema for a private showing (or simply purchase a large block of tickets) so that your staff can view the new film first. 
28.  Visits from Other Employees
Fly in remote employees on a regular basis so they may meet and bond with your coworkers for promoting employee perks. 
29.  Cooking Class
Take your foodies to a local cooking school for a hands-on cooking session.
30.  Painting Classes
Give your budding artists a wonderful hands-on encounter taught by a local artist by enrolling in a painting class. It could be a one-time or weekly class. 
31.  Instant Vacations
Do your staff enjoy spontaneous outings? Invite them to bring their luggage to work with them, and then hold a raffle for a free vacation that begins right away! 
32.  Diversity Program
Creating a successful diversity and inclusion employee perks program, if you don't already have one, is not only the right thing to do, but it's also good business. An increasing percentage of current and potential employees demand it. 
33.  Convertible or Standing Desks
Companies can provide home office essentials for its remote workers. Studies show that sitting for long periods of time is bad for employees' health, therefore you should provide them with an electric standing desk to stretch their legs while they work.
34.  Flexible Scheduling
Employees love the ability to choose their own work hours and allowing them to do so can help them be more satisfied and retain their jobs. 
35.  Pet-Friendly Offices
Pet-owning employees enjoy bringing their pets to work. Consider allowing them to visit on occasion if the animals are well-behaved and under control.
36.  Relaxed Work Attire
Relaxed dress codes can make work more enjoyable. Even individuals who take pleasure in their appearance at work may appreciate the opportunity to dress down on Fridays.
37.  Bike Sharing
Participate in your city's bike-sharing program or provide loaner bicycles for workers to use for errands, appointments, or just for enjoyment. 
38.  Community Garden
If you have some open ground near your business, encourage employees to work together to grow fresh vegetables or flowers to boost their mood and employee perks. 
39.  Pay Off Student Loans
Student loans are the second most common type of consumer debt. Offering a certain amount per year to help pay them off makes it easier to pay them off while also encouraging greater retention.
40.  Financial Education
Provide group money-management workshops and one-on-one sessions with a personal finance professional to help your staff better understand how to live within their means and prepare for a safe financial future. 
41.  Paid Maternity/Paternity Leave
Go above and beyond the legal requirements for unpaid leave by giving new parents the financial ability to spend quality time with their newborns or adopted children. 
42.  Employee Purchase Program
An EPP for employers allows employees to purchase shares of your company's stock at a discounted price. This is a good employee perks program you should apply in your business. Employees who own a portion of their company are more engaged and productive because they have a personal stake in its success.
43.  Sponsored Retirement Accounts
With pensions becoming increasingly rare, employees understand the importance of saving for retirement. Providing 401(k) accounts can help, especially if your budget allows you to match some of your employees' contributions. 
44.  Fitness Equipment
Ellipticals, spin bikes, treadmills, and weights are just a few examples of fitness equipment that might help keep your exercisers motivated.
45.  Instructor
Aerobics, yoga, stretching, and more are among the instructor-led exercise classes available out there. A skilled instructor guides pupils through the process. 
46.  Company Swag
This is another employee perk idea for you! Ball caps, t-shirts, and water bottles embroidered with your company's logo are always a hit, and your possibilities are only limited by your imagination. 
47.  Paid Time Off for Birthdays
Allow staff to enjoy their own personal holiday! 
48.  Public Transport Discounts
This is one of the interesting employee perk ideas you should try. Let someone else do the driving and make your employees' commutes more economical and stress-free. 
49.  Ergonomic Chair
Ergonomic chairs may be the most essential item of workplace furniture that has an impact on employees' physical well-being. They may be less prone to become distracted if their backs and wrists are supported and they can maintain a good posture while working. It all comes down to not being in agony when working on the computer each day.
50.  Employee Discounts
How about this employee incentive idea? Staff can purchase home office furniture on sale for a discounted price. Employee purchasing programs provide employees with a convenient option to buy products and services directly from the manufacturer or a third-party source using payroll deduction. 
51.  Sabbaticals
Allow employees to take extended time off for professional or personal opportunities that are important to them. Paid or unpaid sabbaticals are allowed. 
52.  In-Office Massage
Even a short chair massage from a professional masseur may make employees feel great and help them forget about their weekday stress. 
53.  Life Coaching
This is one of the good office perks for employees. Offer encouragement and guidance to employees in order to help them create and accomplish personal and professional goals.
54.  Child Care
This office perk for employees may not disappoint you. Working parents may appreciate having a handy and dependable place to leave their children while they work. If an in-house daycare center isn't possible, try subsidizing employees' child-care expenses.                                                    
Final Word
As you can see, our employee perks program, employee perk ideas and employee incentive ideas cover a wide range of interests and situations for both large and small firms. However, they aren't your only viable options. Use your imagination and hunt for one-of-a-kind opportunities in your area. 
Also, don't worry about staff bonuses and incentives distracting employees from their duties. Employees that are responsible understand that they must complete the task. Perks and incentives keep staff refreshed and engaged, allowing them to perform at their very best.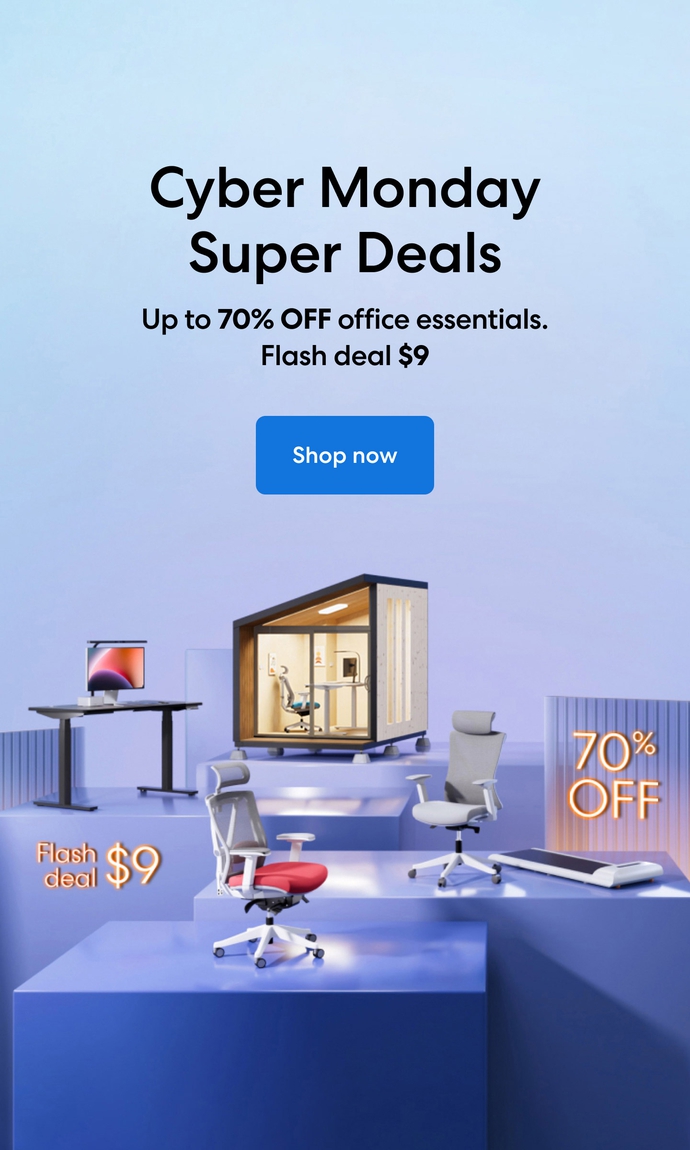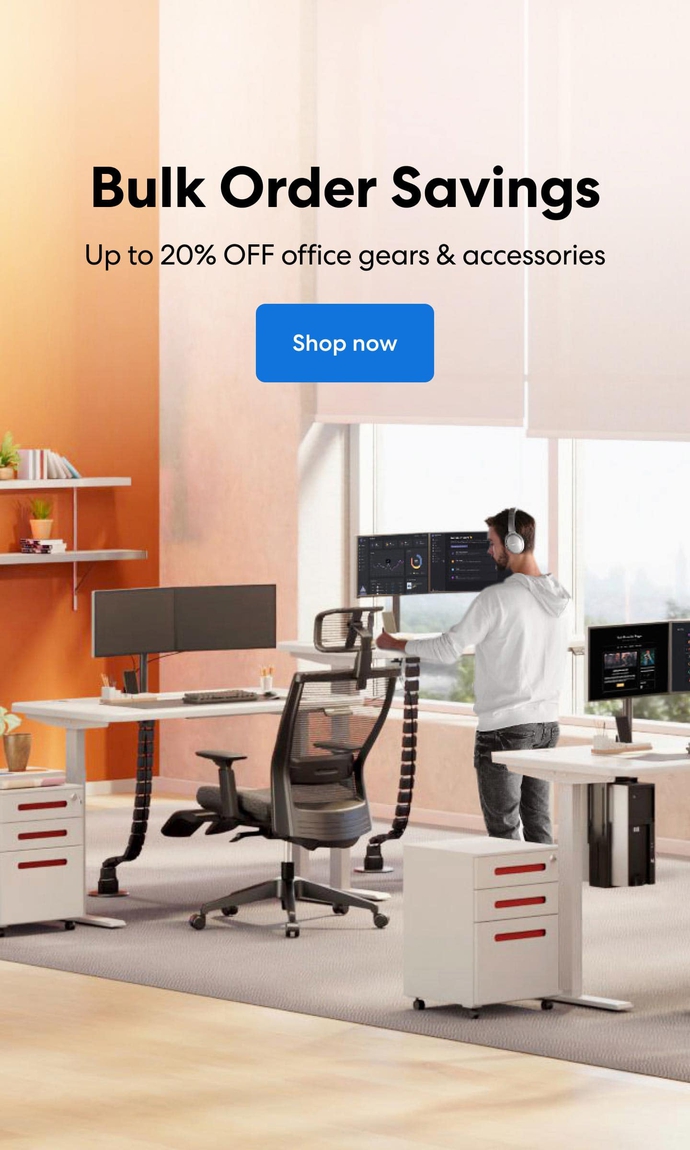 Subcribe newsletter and get $100 OFF.
Receive product updates, special offers, ergo tips, and inspiration form our team.