Workplace Inspiration
6 Dark Office Ideas for Interior Design & Inspiration

Autonomous
|
Dec 24, 2021
4,531 Views
Yet an even more significant issue is that more people work from home rather than commuting to work every day. The Pandemic has only hastened this shift, so now almost everyone seems to have a home office or a small desk in a room. While the home office is frequently adorned with colors such as white and blue, today, we are highlighting dark office ideas!
1. Uniqueness Through Texturization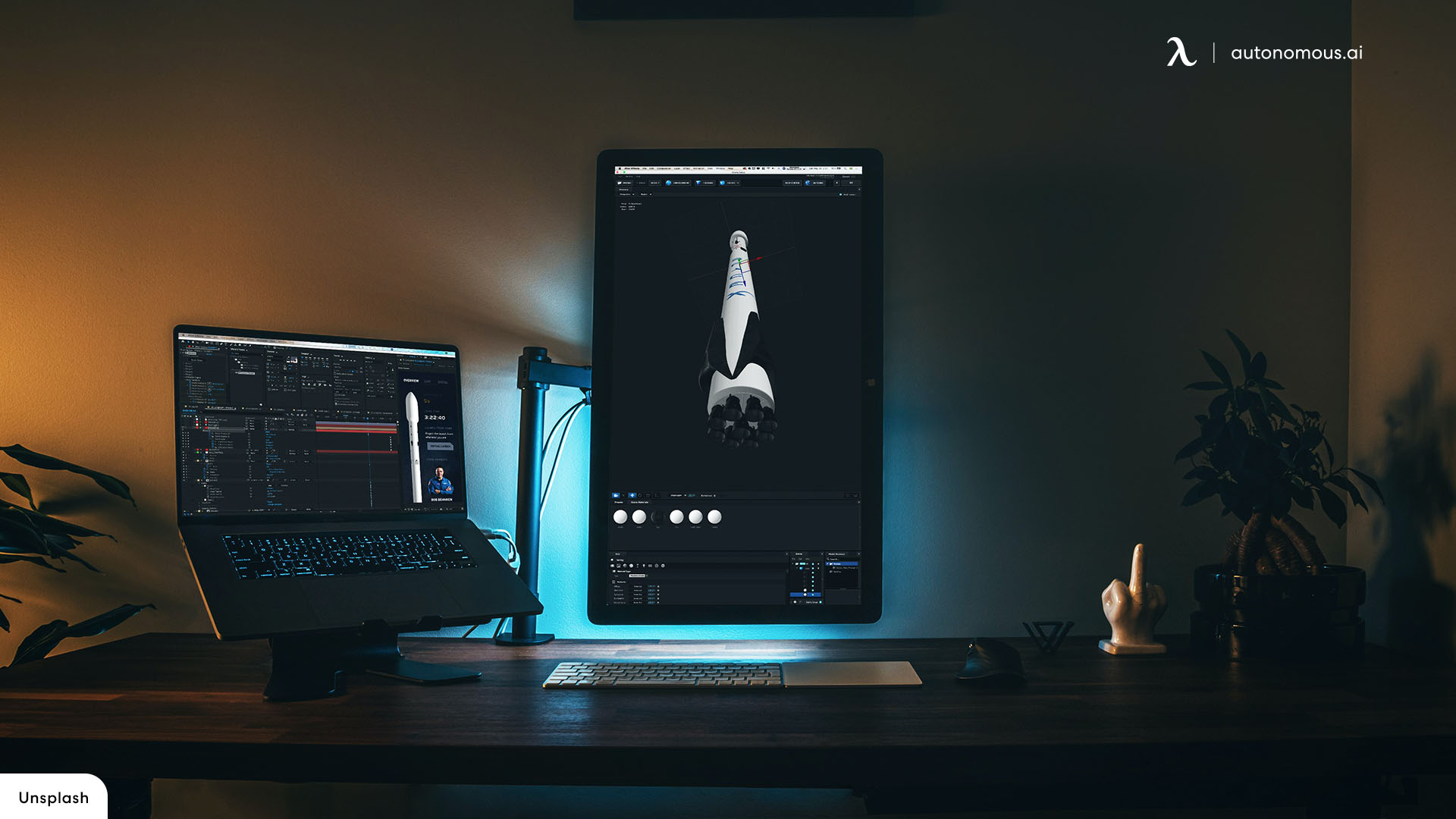 Black, like white, can be used with nearly any decorating dark office ideas or styles, which is one of its advantages. While more polished black walls complement modern, Scandinavian and contemporary dark home office styles, textured black walls go well with rustic, farmhouse, and farmhouse-style home offices.
Even the smallest traces of color stand out with grandeur against a black and white background. Due to this, when working in such an environment, you need to take extra care as every addition will significantly impact the appeal of the space.
2. Black Furnishing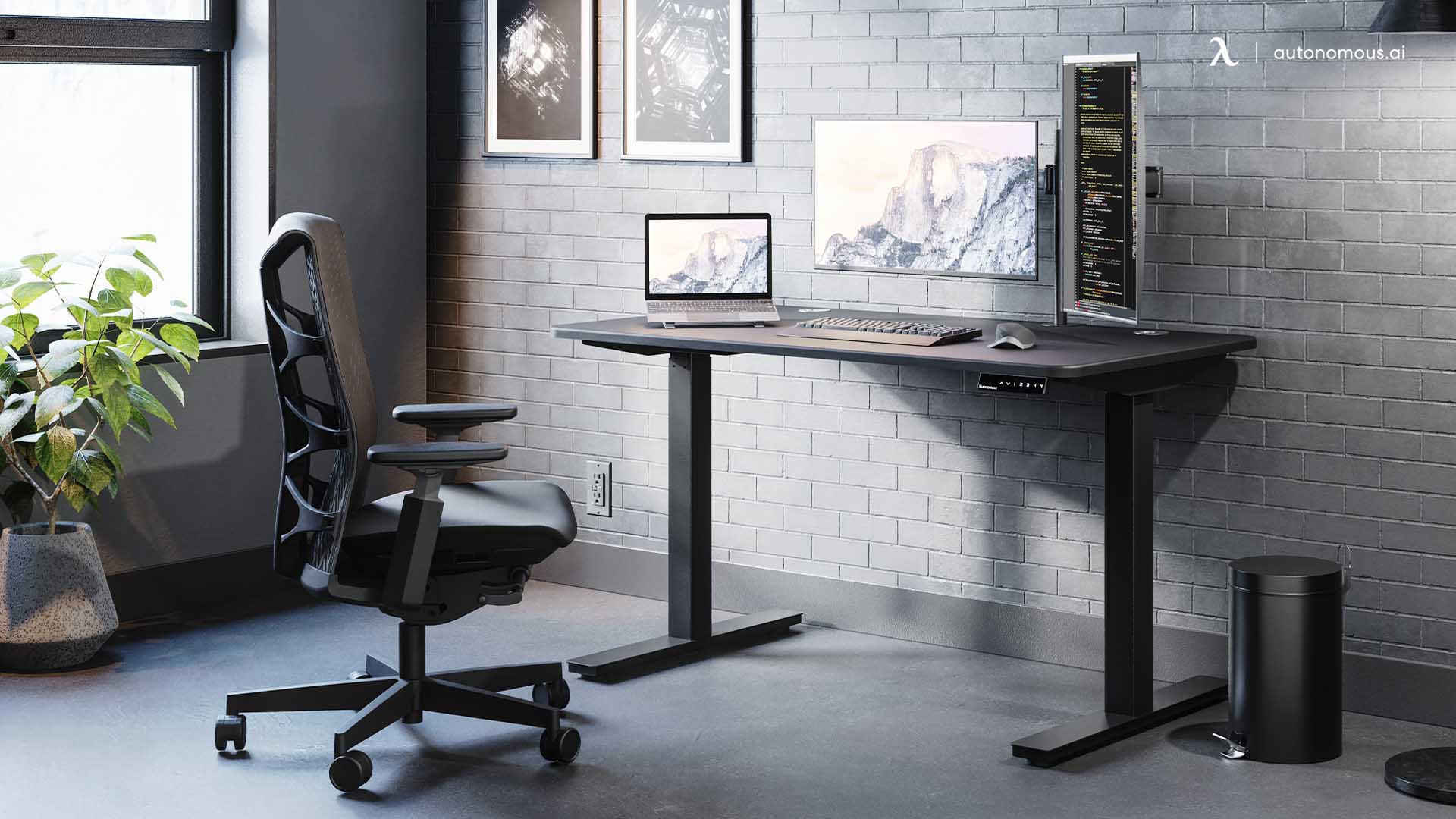 In addition to black walls, you can also add dark woodwork black standing desk like the SmartDesk and bookcases to your home office to make it look curated. It is easy to switch styles with black walls. A simple change in your black ergonomic office chair, such as the ErgoChair, can instantly transform a contemporary Scandinavian space into a shabby chic or eclectic home office!
In addition to giving your office a touch of abstract beauty, black and white bring a touch of elegance to any design scheme. When it comes to the home office, you can control the number of elements much more easily than in the living room or kitchen.
If you're aiming for a black and white decor scheme, you're going to need a simple background, a white desk, a black chair, and maybe one or two cabinets in a color that matches! To ensure that your home office is truly beautiful, you'll need to ensure there is a balance between black and white elements.
3. Balancing Out Decor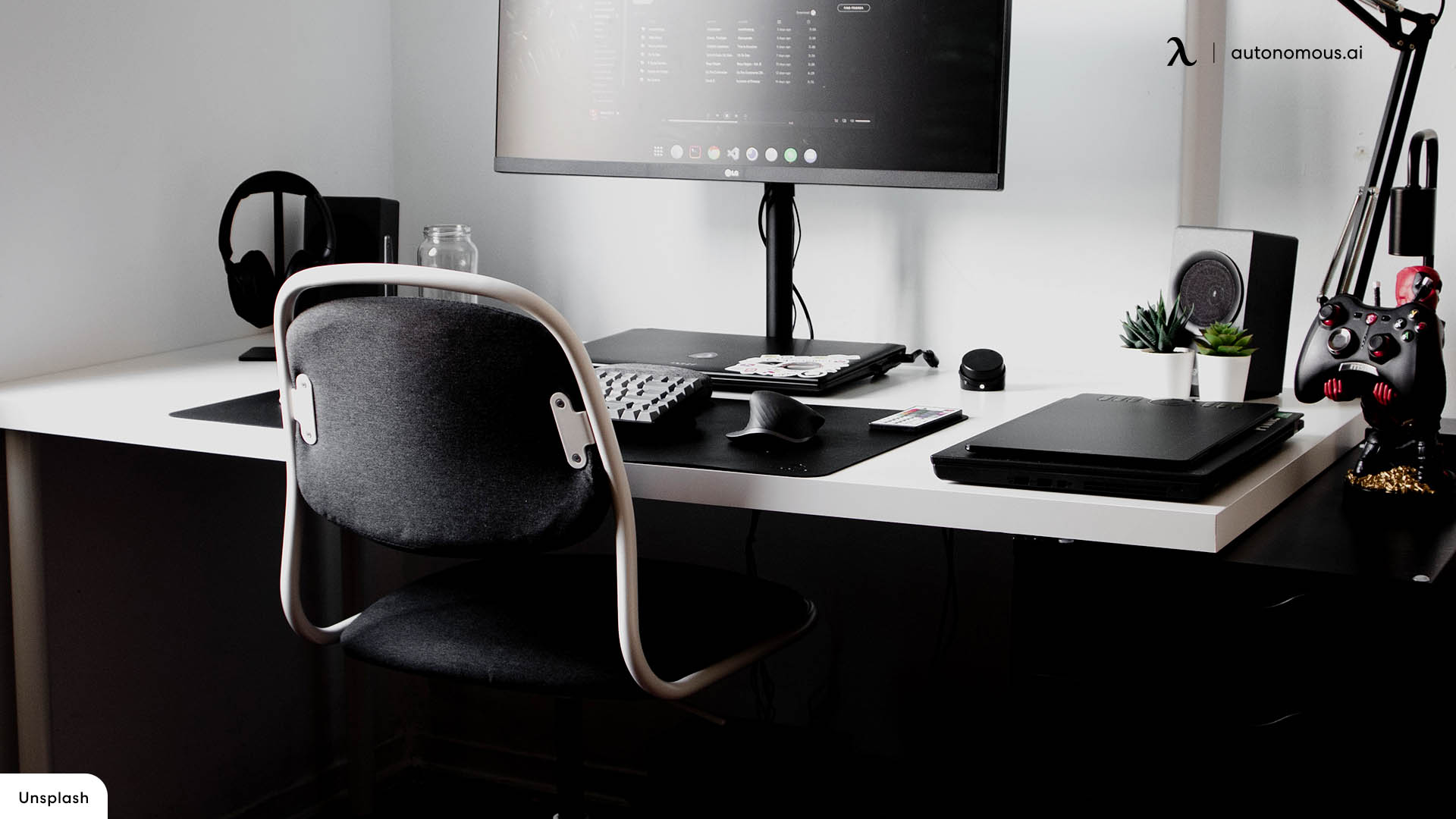 In addition to being versatile, you can easily add black to almost any decorating style. Polished black walls complement Scandinavian, contemporary, and modern interior designs. Textured black walls are especially well-suited for industrial, farmhouse, rustic, and modern-style offices. Your home office will look more curated with black cabinets and a black home office desk. You can also convert the walls into an eclectic or shabby chic look with a few changes to the furniture!
4. Colorful Accents
As soon as you've decided to give your office a black makeover, it's a good idea to spend some time deciding on other colors you can use in it. A home office with gold accents and dark walls office will look festive with an orange accent. The color yellow is also popular and is often used with black, whereas red and green are occasionally required. A tonal decorating dark office design scheme can benefit greatly from how black and dark gray blend together.
5. Monochromatic Walls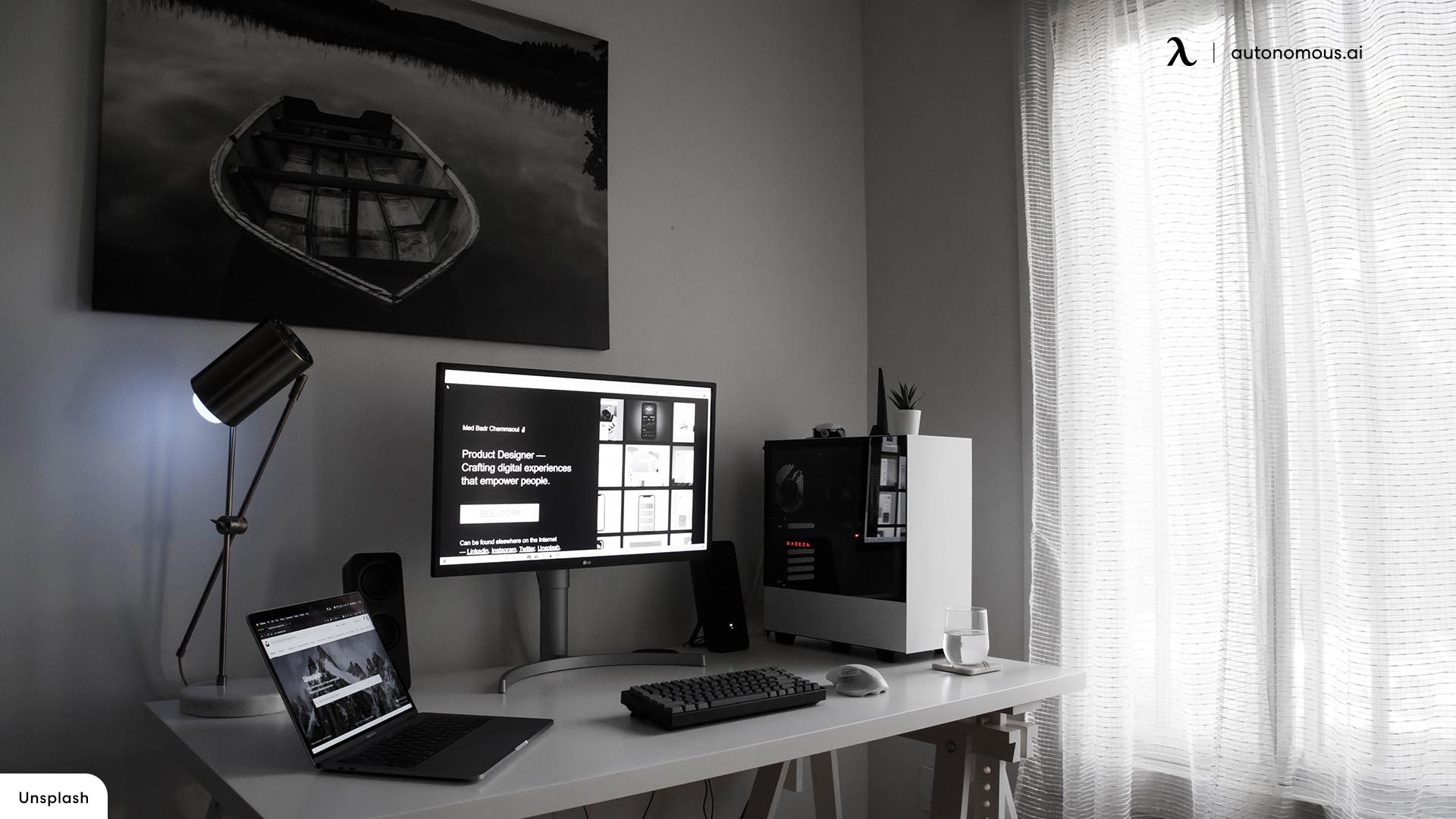 The combination is perfect for the home office setup, as it strikes the perfect balance between a formal ambiance and a cozy setting, depending on how you use it. Utilizing artwork, framed photographs, and wallpaper as a means of achieving this balance is a good idea.
The best and easiest way to decorate a dark office room without overthrowing the color scheme in the room is to fill a gallery wall with photographs, prints, or artwork in black and white. However, the room is black and white despite the obvious lack of color.
This dark office decoration touch adds a dramatic element to the space, creating an instant focal point. Another great way to apply contrast and pattern to an office is with black and white wallpaper, as most black and white wallpapers are monochromatic.
6. Adding Black Accessories
Monitor arm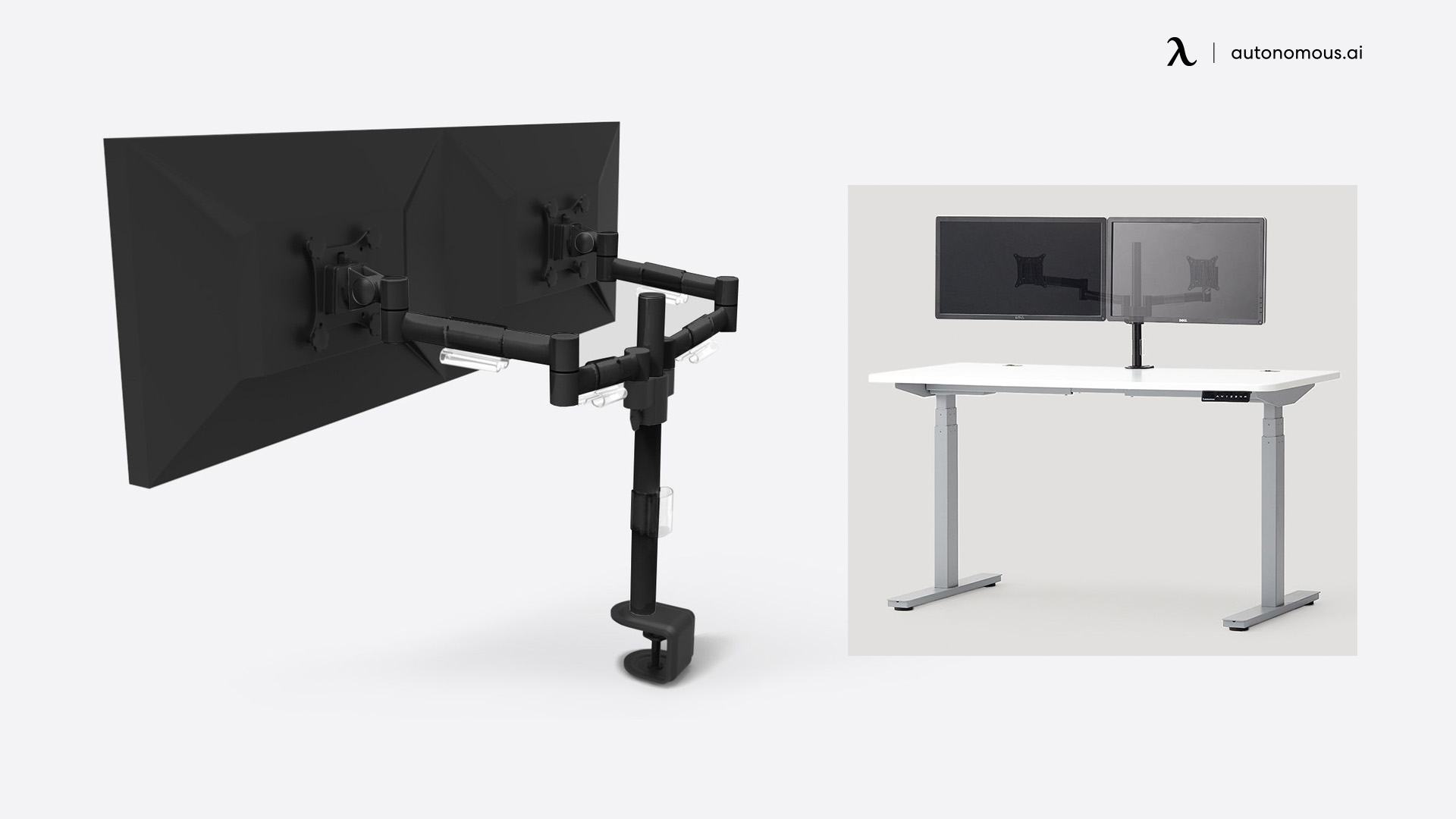 Some of us use more than one bulky desktop monitor as we work. You can make these objects functional into a design element if you use multiple monitors while working from home. Installing a framed TV as a monitor can be a design challenge, but we have found it to be very effective.
You don't have to mount a TV on your wall if you have enough space. Just match your monitor's color scheme with the rest of your house. If you prefer a white-and-silver color scheme, you can match gray art with a shiny silver monitor.
Black charger
There's nothing worse than being confined to using only one piece of equipment, sitting in only one chair, or working in one space all day long. If you're worried about drowning your room in too many chargers, consider adding the Wireless Power Bank by Lexon. Portable and flexible, these items let you work across multiple devices comfortably and comfortably.
It's no problem to change locations if you get bored at your current workspace, and it's easy to take your work on the road when you get the itch. Place a charger near your power outlets to make life easier. Charge whenever you want without worrying about power outages.
Black lamp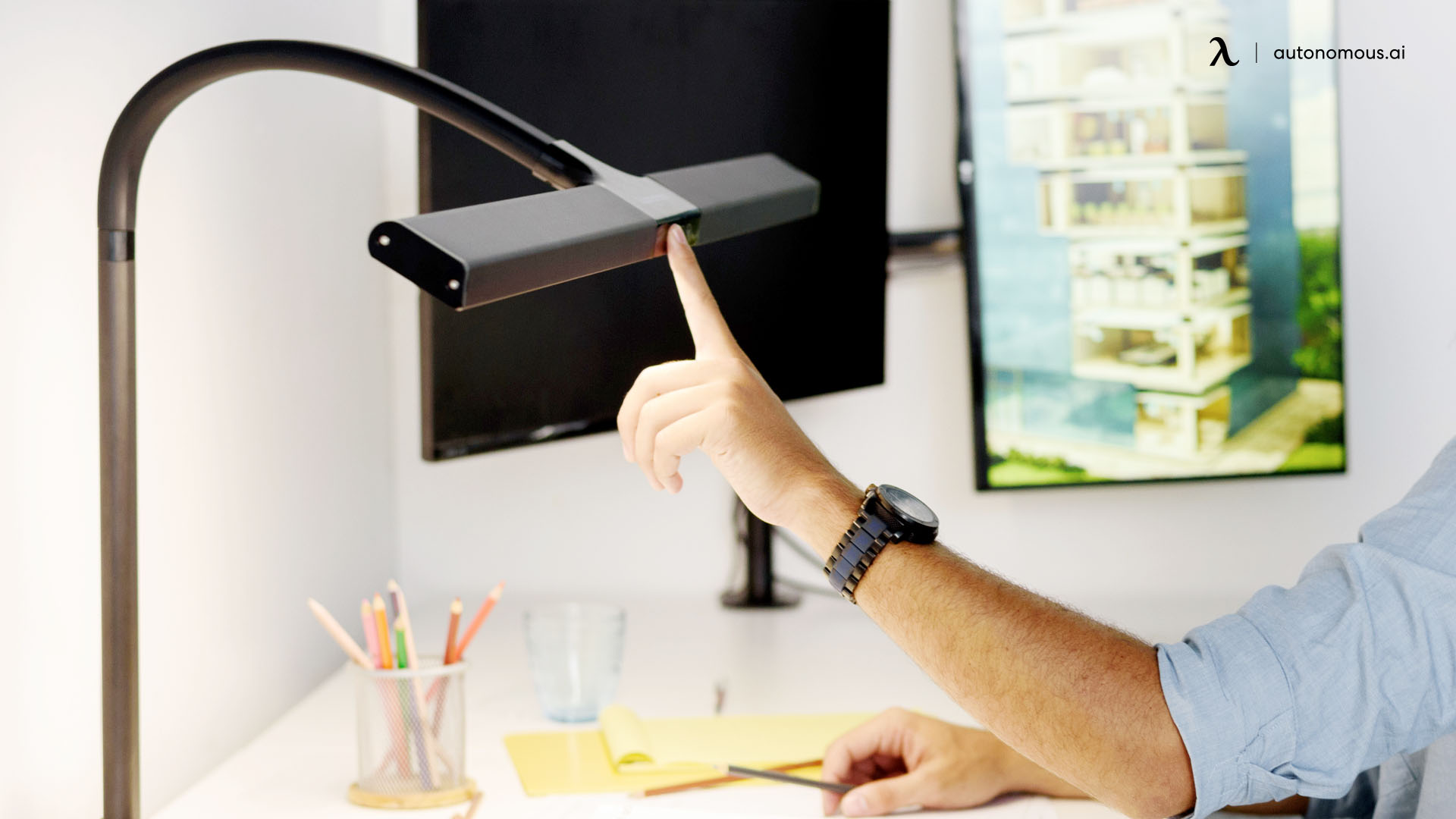 Have you got an old desk? The accessories to your desk do not have to be super modern just because your desk is. Combining a contemporary desk with vintage or traditional-styled vases, LED Desk Lamp, or artwork can create an interesting combination of colors, patterns, and textures in your dark office ideas.
Decorative pieces such as vases, globe lamps, City Energy by Lexon, and clocks can complete the look. In addition to reflecting other light sources, such as the sun and lamps, crystal chandeliers also reflect other light sources throughout a room. If a room is too dark, use the colors of the sun to make it feel brighter, such as reds, yellows, and oranges.
Black desk organizer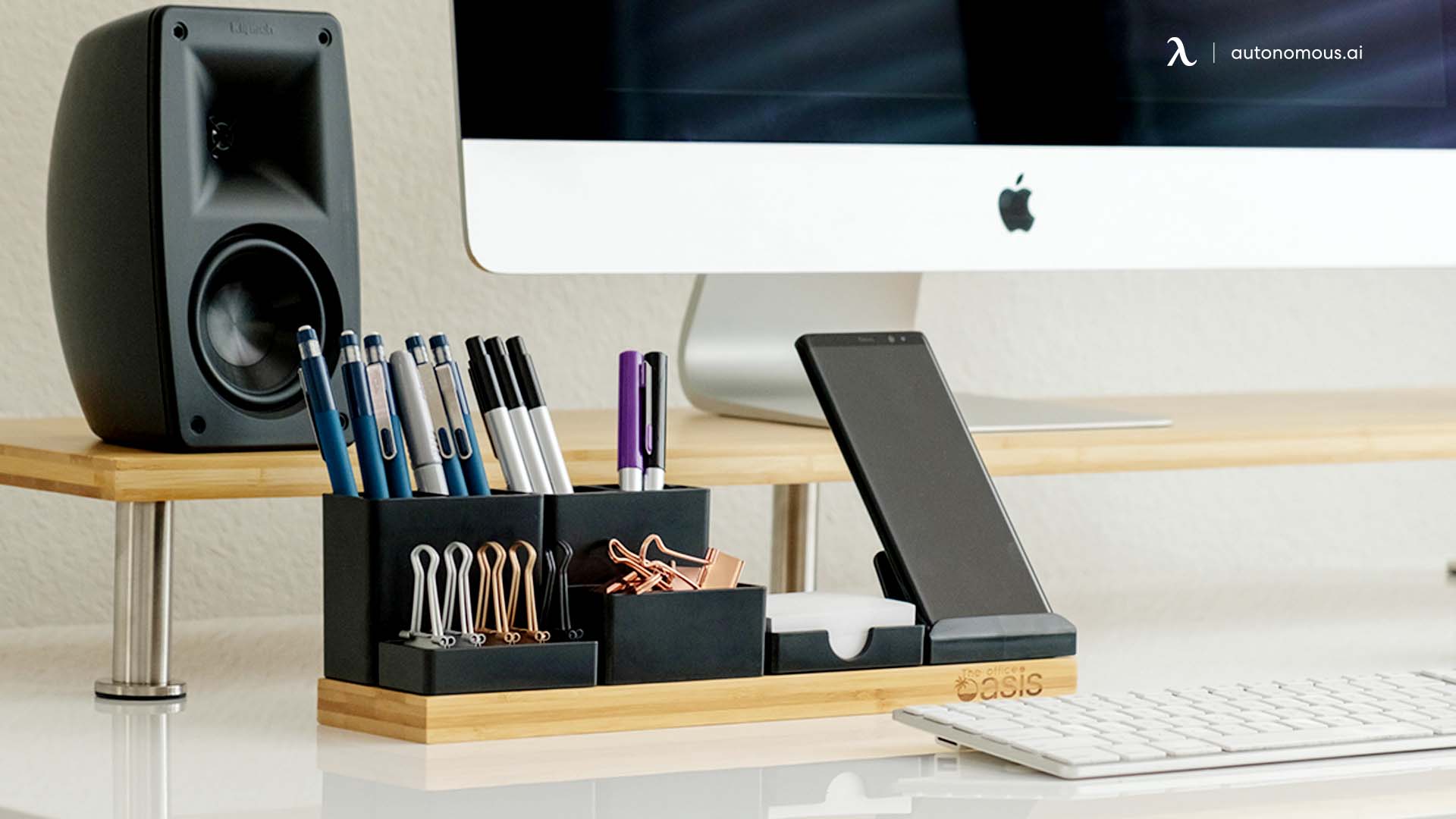 Here is one of the interesting dark office ideas for your office. There is no doubt that black furniture looks dramatic and modern. It is also easy to match the City Pen Cup by Lexon. Some colors go better with black furniture than others, even if every paint color could theoretically go with it. What will look best when placed on your black desk?
In neutral tones, white, grey, and blue, accessories likely match an all-black desktop, like our Oasis desk organizer. Consider bolder colors like red, yellow, orange, or pink if you want to liven up the look. It is easy to match almost any furniture color with neutral tones like beige, cream, or khaki. Black furniture is no exception. A neutral color scheme contrasts well with black furniture, just as greys and whites do. Greys and whites are cold and sterile but warm and inviting neutral colors.
Grey color is an excellent choice for those who want to emphasize a sense of elegance in a room, as it walks that fine line between formal and traditional types of patterns. Greys can expand a room and bring the attention of black furniture to its deep hue, unlike darker shades (like black or navy).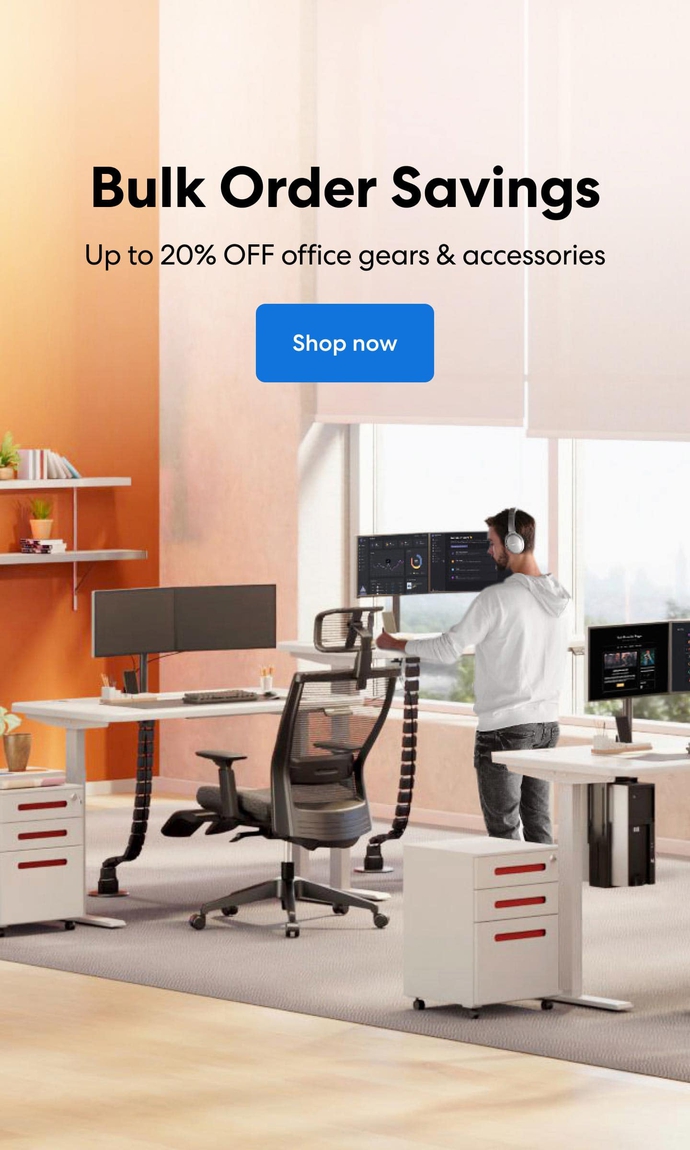 Subcribe newsletter and get $100 OFF.
Receive product updates, special offers, ergo tips, and inspiration form our team.