Smart Products
A Guide to Buying Cheap Office Furniture for Every Budget

Autonomous
|
Jul 6, 2023
547 Views
Whether you work at home or in an office, you may need to buy new furniture in the future. People often think they need to spend all their money on new office products. However, you don't need to worry about that if you know where to get cheap office furniture.  
It's normal to think that the higher a product's price is, the better it will be, but that's not always true. Companies can use more expensive materials if they charge more money for the items they sell, but many companies can make outstanding furniture with a low budget.  
There are also many ways of reducing the cost of the products you buy. You could get a discount on office furniture or look for companies that offer special deals and promotions. This page will teach you how to buy affordable office furniture for your workspace.  
The Autonomous website has excellent promotions for office products, so you should check them out now. Its Bulk Order Program is also an excellent way of getting amazing office furniture for a low cost, but you can learn more about it in this article.   
Why Do People Need Affordable Office Furniture?
Buying affordable office products is ideal for most businesses, even if they have high budgets for the products they need. You may wonder why you would need to look for cheap office chairs if you have the money to get the most expensive ones on the market, but we have a few reasons.  
The first is that buying cost-effective products lets you use the money you save for other expenses or projects. Companies need to manage the money they have wisely, and you never know when you will need to cut expenses.  
Even if you ignore the budget constraints you could have in the future, it's essential to create a functional and comfortable workspace for your employees. When you only use the money you need for the furniture, you learn to optimize your space usage and take the most advantage you can of the items you get.  
Affordable office furniture is also more accessible than other expensive items, so you won't spend much time looking for it. That makes the process faster and helps you use that time for other projects. Since they are more affordable, replacing them in the near future won't represent a tough hit to your company's budget.  
When we say this, we don't mean that you should buy low-quality products or get furniture you will replace in a few months. Never sacrifice quality. What we mean is that you can get items made of the finest materials for an affordable price.
About the Autonomous Bulk Order Program
Autonomous understands that people don't often have the money to buy the highest quality ergonomic products on the market, which becomes more difficult if you need office furniture for all your employees. Hence, it developed the Autonomous Bulk Order Program.  
As its name suggests, it allows its clients to buy bulk office furniture and receive special benefits apart from just getting a discount on its products. You can enroll in this program to purchase desks, chairs, and other office supplies.
This is not the first time Autonomous develops a program to help its clients, as it previously had one to help remote workers and employers. These are the main benefits you get when buying products through the Autonomous Bulk Order Program:
Similar to most

office furniture manufacturers, you can save costs when you buy bulk office products from Autonomous. Many of its items get a 7.5% discount, but others can even get a 20% one.  

The products on this program will always be in stock for Autonomous clients, so you don't need to worry about missing the opportunity to buy them. Apart from that, many of them have free shipping or flexible shipping policies.  

These products also have a Premium Warranty service, which extends the standard warranty time. It assigns a personal customer service agent to your order too. If you have any problem with the products you buy, the company will send a brand-new one.
What Are the Best Products You Can Buy in the Autonomous Bulk Order Program?
1. Autonomous SmartDesk Pro
If you are looking for a standing desk, Autonomous should be your first stop. This company has some of the best standing desks on the market. Although they are not necessarily on the affordable side, Autonomous tends to offer many deals and promotions or special plans such as the Autonomous Bulk Order Program.  
Buying the Autonomous SmartDesk Pro gives you access to a top-tier height-adjustable desk with an improved load capacity of 310 lbs. It has a solid steel frame, so you won't need to worry about the desk deteriorating after a few months, as it's highly resistant.  
The smart desk has four programmable settings you can adjust in a matter of seconds. Its electric dual motor allows you to quietly make the desk go higher or lower quickly, which is helpful if you work with people who get easily distracted.  
Apart from the benefits of buying wholesale office desks from Autonomous, purchasing this desk in bulk makes you save up to 7.5% of your money. You can order the desk in six different colors, and it has a seven-year warranty.  
2. Autonomous ErgoChair Pro
Autonomous has many desks available for office workers, but you can also visit its website to look for office chairs wholesale. The Autonomous ErgoChair Pro is the perfect product for employees suffering from back or neck pain, as it helps them work all the time they need while correcting their posture.  
You can get this product if you are looking for cheap office chairs since, even if its initial price is not affordable, buying it in bulk lets you save up to 7.5% on its actual price. Regardless of that, Autonomous often offers special discounts for many of its chairs, so that price can even go lower.  
This office chair is fully adjustable, so you can adjust its backrest, headrest, seat tilt, armrest, and height anytime you feel like it. Doing it only takes seconds, and you can recline on it after locking one of the five preset positions for the chair.  
If you care about the environment, this is an ideal product for you, as it's 100% made of eco-friendly materials. It can support up to 300 lbs with ease, so don't worry about your weight when you sit on it.
3. Autonomous ErgoChair Core
We recommend that you buy the Autonomous ErgoChair Core if you want a product with similar features to the ErgoChair Pro for a more affordable price. This item focuses on making its users comfortable and supporting their backs throughout their work routine. 
Hence, it has a mesh back for improved breathability and a lumbar support pad to relieve back pain or keep it from ever appearing. You can adjust its height, back recline, lumbar support, or seat pan quickly. You save 7.5% on the chair's price if you buy it in bulk.
4. Autonomous SmartDesk Core
Although the Autonomous SmartDesk Pro is the best height-adjustable option you can get from this company, the Autonomous SmartDesk Core also has excellent features for office workers. Firstly, you don't need to worry about the weight of your desk accessories, as they can lift up to 270 lbs with no problem. Assembling it won't take much time, either.  
Similar to the previous desk we showed on this list, you can adjust this home standing desk through four programmable settings. It uses an electric dual motor and has finely made finishes that make it look more stylish and sophisticated than other options on the market. 
The quality of this business office desk is outstanding, and if you still doubt it, you will be glad to know that it's BIFMA-certified. This product is made for people who need to stay productive all day without developing back or neck pain. You will save up to 20% on this product's price if you buy it in bulk, so it's ideal for people looking for a cheap office desk. 
5. Autonomous SmartDesk Corner
Office workers who work with many gadgets or need a lot of space to work love doing it with an L-shaped standing desk. These desks give them all the space they need to use several monitors and many office supplies in their daily routine.  
The Autonomous SmartDesk Corner offers that, along with many other features. This product gives you twice the space you would get with another desk and works with a whisper-quiet triple motor. It has a 400 lbs weight capacity, so you can put anything you want on it. 
It's worth noting that every SmartDesk Corner you buy, even if you get it in bulk, will come with a free Autonomous Cable Tray. This will help you save money on other affordable office accessories and let your workers organize their work surfaces to boost productivity.  
Buying this desk in bulk helps you save up to 7.5% of your money. Unfortunately, it's not available in many colors, but it's design allows you to fit it in most office layouts.
Tips You Should Follow When Looking for Affordable Office Furniture
Looking for cheap office furniture often takes time. You need to make sure it's of high quality and that its price is worth what it offers. There are several tips you can follow to make sure you don't make any mistakes when buying affordable office supplies or getting discount office furniture.  
Here are a few of those tips:  
Balance Affordability with Quality and Durability
Buying cheap office furniture like a cheap office desk doesn't mean giving up quality. You shouldn't buy useless supplies just because they are more affordable than others. On the contrary, the best you can do is find items with a decent balance between affordability, quality, and durability.  
Getting something that doesn't have any of the three can be a problem in the mid or long term. If the product is of high quality and durable but too expensive, you won't be able to buy it without your budget taking a hit. However, if it's affordable and has excellent features but only lasts a few months, it will be a waste of money too.
Look for Products with Ergonomic Features
You should always try to get products with ergonomic features when you look for affordable office furniture. These items are often more expensive than standard ones, so finding a discount on them is not that easy. However, using them has great health benefits.  
Don't get cheap office chairs with no features. There are many products online that you can buy for a fair price and that give you enough lumbar support and posture-correction functions to work all day. You can easily find a cheap office desk or an affordable ergonomic chair on the Autonomous website.
Optimize Space Utilization and Functionality
One of the reasons why people tend to spend a lot of money on office furniture is that they don't optimize space utilization and the utility of their products. It's not uncommon to see someone buying an item that does something one of its furniture pieces already does.  
Try to use the space you have in your office the best way you can to avoid getting more office furniture than you need. Besides that, try to get items that have many features. Doing that helps you do more things with them while spending less money on gadgets or accessories.
Conclusion
You have many ways of reducing the cost of the office furniture you buy. Sometimes, it's not about finding affordable products but rather looking for special discounts or promotions for the expensive ones. Autonomous often offers excellent deals for its most expensive items. 
We recommend that you enroll in the Autonomous Bulk Order Program to get affordable office furniture and enjoy the other benefits it offers. You can also visit its website to read more blog posts and articles related to office working and ergonomic products.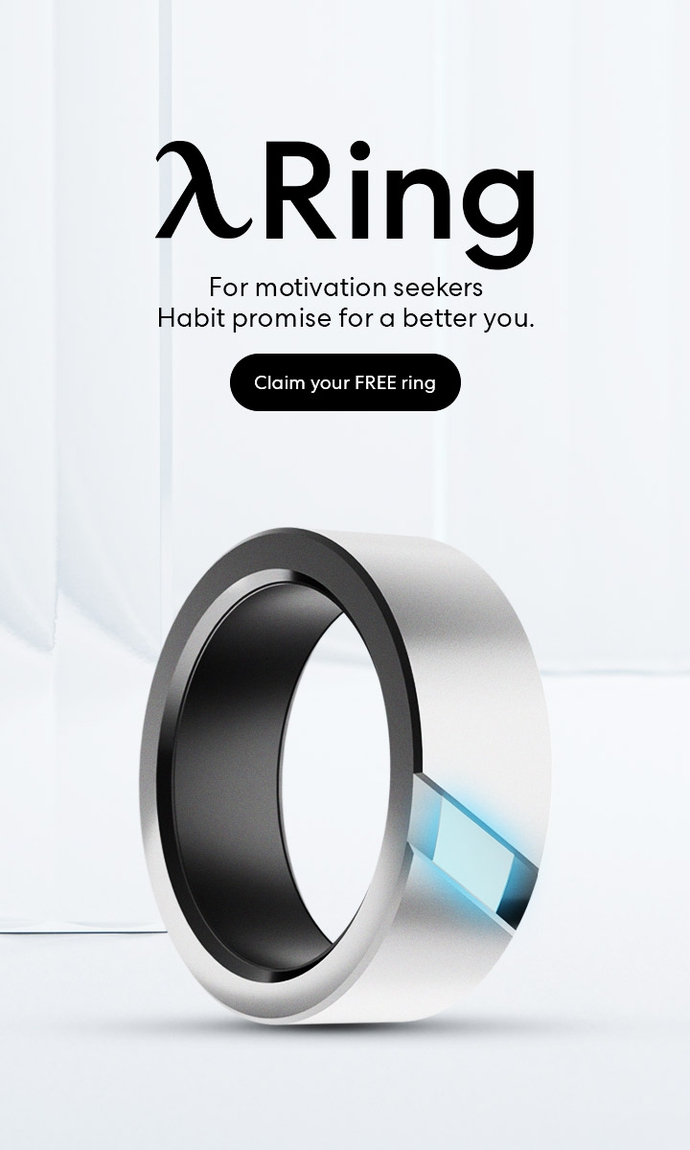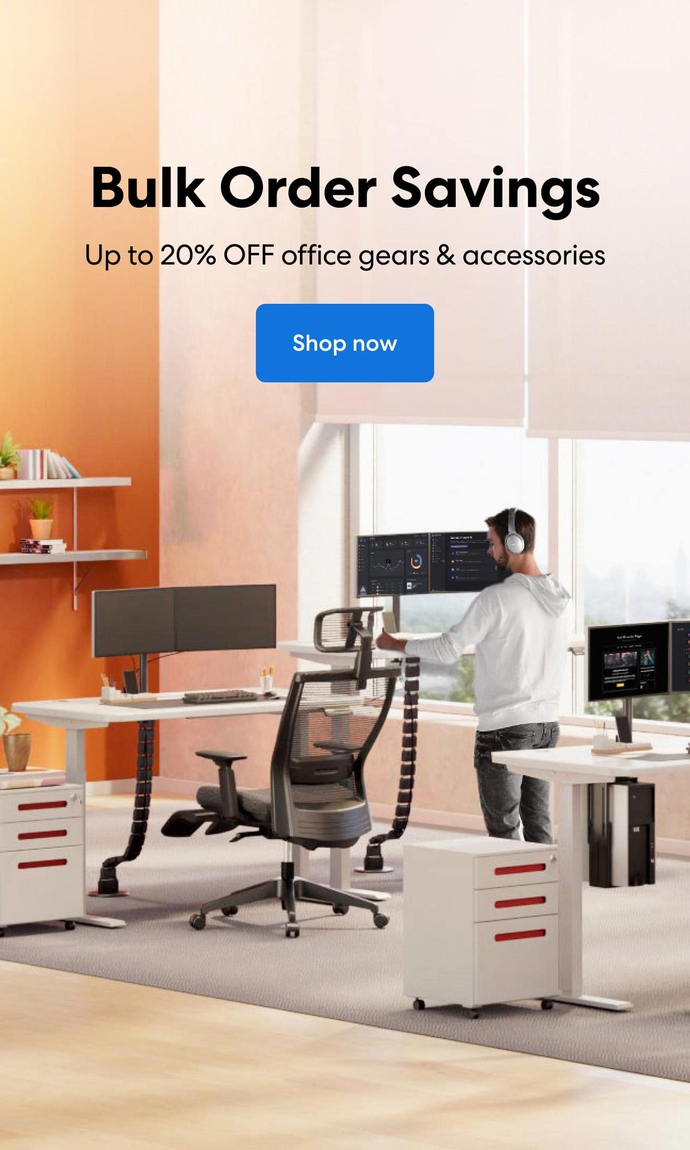 Subcribe newsletter and get $100 OFF.
Receive product updates, special offers, ergo tips, and inspiration form our team.