Workplace Inspiration
ADU Requirements: Addressing The Need for Accessible Dwellings

Autonomous
|
Jun 22, 2023
266 Views
Before you build or install any Accessory Dwelling Unit (ADU) on your property, you need to stop and think about the ADU requirements in your area and how these will impact your decision. 
The most important consideration is the state you live in, because some states, such as California, make it easy to own a prefab accessory dwelling unit, while in other states, such as New York, this may be a very difficult process. 
In this article, we will not focus on the best states for tiny homes, but rather on ADU guidelines and requirements in general. By the end of the article, you should know all about ADU foundation requirements, zoning processes, permits, and size restrictions to help you make the right choice. 
One important thing to remember is that at Autonomous, you can get your hands on great ADUs that are small enough to avoid the need for permits in most localities. This means, if you want to install an ADU but are worried about zoning regulations, Autonomous has a solution for you.
Zoning and Local Regulations
Most cities and states allow the installation of ADUs in single-family zoning districts as long as certain local regulations are followed. These regulations often include restrictions on specific features of the ADU, its dimensions, and the number of occupants allowed per room. 
If you are about to build or install an ADU, it is important to approach your local municipality and enquire about the ADU building requirements in your zone. Breaching any of these laws and regulations can have very serious consequences for the owner, especially in states where ADUs are tightly restricted. 
However, those lucky enough to live in California and other like-minded states will find that local laws are very flexible. These states usually encourage their municipalities to have permissive laws that make it easier for you to own an ADU. 
By relaxing ADU electrical requirements and other regulations, these ADU-friendly states make it easier for a person to decide whether to have extra dwelling units on their property.
Even residents whose ADUs go against zoning and local regulations, are sometimes given an amnesty period during which they are allowed to register their ADUs without the fear of being penalized. 
In California, for example, if you have a backyard studio or other type of ADU on your property that is not registered, you are given five years to do so. The permit will be granted as long as there are no health or safety violations associated with your structure.
ADU Requirement - Permitting and Approval Process
To get your ADU fully registered, you have to go through a permitting process as determined by your locality. The exact requirements and duration of the approval process depend on the state you are in. 
If you are a resident of California and you wish to build an ADU in one of its municipalities, you will find that the approval process usually takes about two weeks to complete. The construction process will depend on the type of ADU you want to have. 
You can make the process a lot easier by familiarizing yourself with all the regulations and requirements in your zone so that when you apply, you will not have to waste any time dealing with various issues. 
If you happen to live in a zone that has been identified as needing extra housing, you may find that the process will go a lot smoother as the municipalities will be trying to encourage the building of ADUs on private properties. 
In any case, the permitting and approval process is not something you can bypass. It is better to wait a few weeks for approval before you begin working rather than build an illegal structure that will cause you problems down the line.
ADU Requirement - Size and Design Restrictions
An ADU is usually referred to as a tiny house, due to the many ADU building requirements that restrict its size. You may have a lot more freedom regarding the specific design of your ADU, but when it comes to regulations of dimensions and occupancy, you have to make sure you comply. 
In general, a regular ADU cannot be above 16 feet high. This height limitation is due to the need to make sure your ADU is not too tall to safely pass underneath bridges and other overhangs during transportation. 
There are also width restrictions which limit your ADU to being just 8.5 feet wide so that it can move along easily on all major highways. This means, if you want to increase the size of your tiny house, these ADU guidelines only allow you to increase the length rather than the width or height. 
However, to make the permitting process easier, you should keep an eye on the total square footage of your ADU. Most tiny houses are around 200 square feet, but anything less than 750 square feet can be considered an ADU and is less likely to be blocked by local municipalities.
ADU Requirement - Parking
In general, one parking space for each ADU or bedroom is required in most ADU-friendly states. However, if your building qualifies for an exemption, you may not need to invest in a parking space at all. 
Such exemptions include the following: 
Your property is located in an area that has been designated a historic district, therefore making it difficult or impossible for you to be allowed to build an ADU.

You build your ADU within an hour from a place where there is some form of hourly and daily shuttle service that makes it possible for you not to require a car or the associated parking space.

You build your ADU on a street where on-street parking permits are required but the occupant of the ADU is not offered one.

Your ADU is built as part of your primary residence rather than as a stand-alone unit.

You have easy access to a bus stop or railway station located not more than half a mile from your property. 
One question people usually have regarding ADUs and parking spaces is what happens if a garage is converted to an ADU. It used to be that the owner of the ADU was required to have some other form of parking space for their ADU, but since December 2019, this is no longer a requirement.
ADU Requirement - Utilities and Connections
If you intend on using your ADU for more than just a home office and you are likely to have people living there, you have to consider the requirements when it comes to water, electricity, and gas connections. 
Usually, each state has its own ADU electrical requirements that you have to consider before making any connections. Restrictions are usually placed regarding the exact point at which you will connect your ADU to the system. 
Consider the following: 
ADU water connections should be placed between the water regulator and the water meter before entering the primary residence.

The size of the water meter needed depends on the plumbing requirements of the ADU and can be determined using water fixture counts.

The plumbing from the ADU needs to be connected to the main sewer line within the bounds of the private residence.

Depending on the distance from the main sewer line, your ADU may need a sewer pump to be installed.

The ADU gas supply should be connected to the private gas meter before entering the primary residence.

To get electricity to your ADU, you can connect it to the main power source in your primary residence, provided that the electrical requirements will not overload the system.

You can provide your ADU with its independent electrical supply.

ADUs can also be powered using solar energy.
ADU Requirement - Occupancy and Rental Restrictions
Owner occupancy laws regarding ADUs are seen as ways to block renters by some people, while other residents are in favor of them. Generally, in most states, the owner of the property must occupy the primary residence if they intend to rent out their ADU. 
This has the benefit of restricting the increase in the number of absentee landlords but also makes life difficult for renters in most cases. It is important to be very clear on the specific occupancy and rental restrictions in your area before you rent out your ADU, especially if you do not intend to live on the property. 
In terms of the number of occupants, if an ADU is less than 800 feet, including the ADU living room and bedrooms, it cannot house more than two people. This means that if you intend on building a rental unit for a larger family, it may end up being too big to be considered an ADU. Again, state laws and local regulations need to be considered in this case.
ADU Requirement - Fire Safety and Access
To help protect the people who will be using the ADU, there are certain fire safety regulations that you are required to conform to. Consider the following: 
Any ADU must be easily accessible to fire department equipment with 150 feet on all four sides of the building.

If an ADU is located within a State Responsibility Area on a property of at least one acre, it must have a minimum setback of 30 feet.

The ADU must have direct access to fire protection water supplies.

Vegetation must be cleared to at least 100 feet from all sides of the ADU.

Each ADU must be given a new address.

In some states, such as California, automatic fire prevention systems (sprinklers) are required for ADUs. 
Interested in Building an ADU? 3 Great Options From Autonomous
Depending on where you live, building or buying a prefab ADU may not be as difficult as you think. However, you will have to make sure you choose the right ADU for your needs.
At Autonomous, you will find three types of ADUs that are designed to meet the highest safety standards and do not require a permit in most localities. 
If you are worried about how much you will need to build your tiny home, the cost of building or buying an ADU is quite affordable at Autonomous. In some cases, you may even qualify for the ADU Grant Program, which will give you access to the cash you need for your ADU. 
Consider the following options from Autonomous: 
1. Autonomous StudioPod
 The StudioPod is a unique structure that can be used for a wide range of purposes, from a prefab studio, extra bedroom, home office, and much more. It is the perfect balance between being large enough to get some work done easily, and yet small enough to avoid the need for building permits. 
Setting up your StudioPod is a very easy process that requires very little of your time. This is because of the light material used to construct the pod, which not only makes it easy to carry but also makes it easy to meet any ADU foundation requirements in your area. 
Dimension
8'6''W x  11'9''L x 11'H
Ceiling height
6'10'' to 9'4''
Window material
Wooden frame, 5/16" tempered glass
Door material
Anodized aluminum frame,  5/16" tempered glass
Material
Siding: bitumen, housewrap, vinyl silding
Roof: bitumen, housewrap, shingles roof
Floor: plywood
Balcony: composite wood
Include
Optional: SmartDesk Connect, ErgoChair Pro+, Dual Monitor Arm, Cable Tray, Steel Cabinet, Anti-Fatigue Mat. Always included: Electrical Cabinet & Bookshelf
Floorspace
98 square feet
Capacity
2.9 tons
2. Autonomous WorkPod
Similar to the StudioPod in many ways, the Autonomous WorkPod has a lot more windows to allow for plenty of natural light. It is well insulated against both noise and weather conditions, making it the perfect home office pod in any location. 
With the WorkPod, you do not have to worry about ADU electrical requirements and other utilities because everything comes ready to plug and play. All you have to do is place it in the perfect spot, make your connections, and switch it on.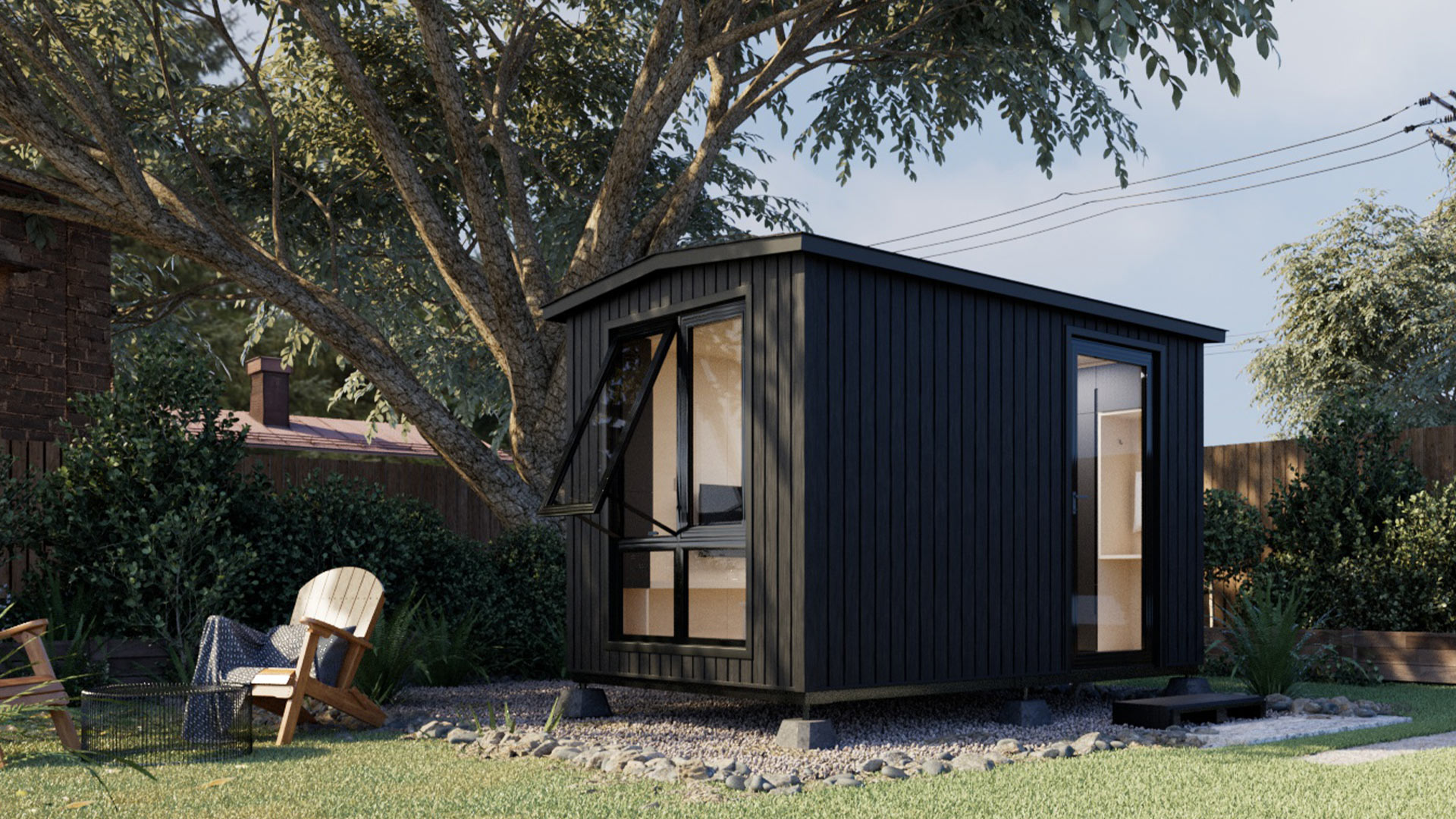 Dimension
8'4"W x 12'6"L x 9'10"H
Floorspace
105 square feet
Ceiling height
7'3"
Weight capacity
2.9 tons
Pedestal
18"W x 43"L x 7"
Window & door material
Powder-coated aluminum,  5/16" tempered glass
Material
Siding: plywood 1/2", steel frame, honeycomb paper, plywood 3/8", bitume, housewrap, vinyl siding
Roof: roof shingles
Floor: plywood
Pedestal: steel frame & wood plastic composite
Electrical devices
RCB, Wall outlet, Ceiling light switch, Ceiling light, Ventilator switch, Ventilator, Ethernet wall port, 66ft power cable with 2 connectors
Include
Optional: Cabinet, Desk, Small & Big Bookshelf, TV Shelf, Foldable Sofa Table, Convertible Sofa Bed. Always included: Electrical Cabinet
Power input
Maximum voltage : 110V AC (US standard)
Maximum current : 25A
Maximum power dissipation : 2750W
3. Autonomous WorkPod Lite
Those looking for a tiny backyard office pod to fit in even the smallest of backyards should consider the WorkPod Lite from Autonomous. This is a smaller version of the regular WorkPod that somehow manages to go toe-to-toe with its bigger version. 
Even though the WorkPod Lite looks quite small from the outside, you will be surprised at the amount of space it has. It can be easily converted into a home office or extra bedroom if you wish.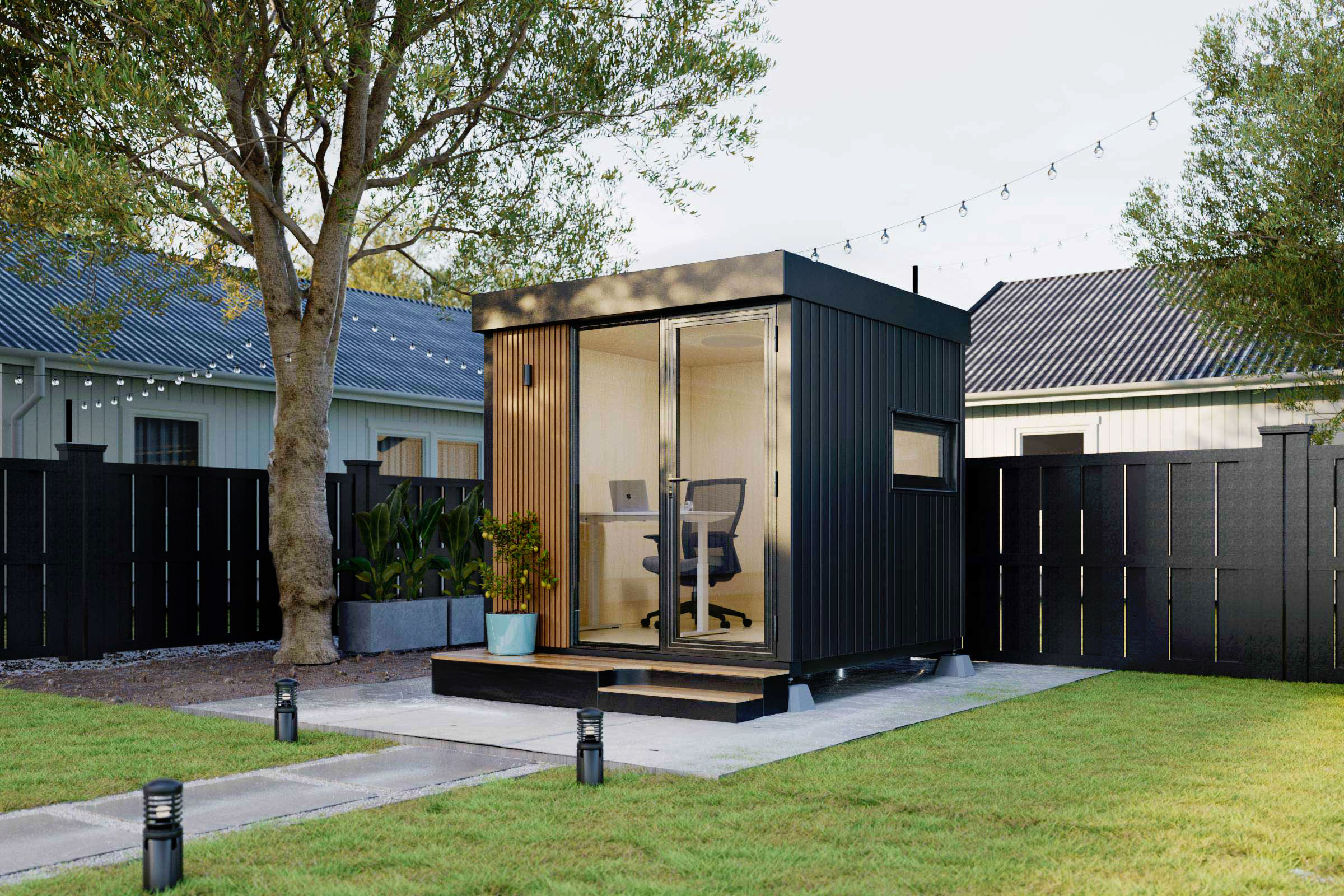 Dimension
8.7"W x 8.12"L x 9.3"H
Material
Window and door: powder-coated aluminum, 5/16-inch tempered glass
Siding: plywood 1/2-inch, steel frame, honeycomb paper, plywood 3/8-inch, bitume, housewrap, vinyl siding
Roof: metal roofing
Floor: plywood
Balcony and Pedestal: steel frame and wood plastic composite
Pedestal
24"W x 103"L x 9"H
Electrical devices
RCB, Wall outlet, Ceiling light switch, Ceiling light, Wall light, Ethernet wall port, 66ft power cable with 2 connectors
Weight capacity
2.3 tons (including Pod body)
Floorspace
80 square feet
Ceiling height
7.3-inch
Final Word
Depending on the state where you live, there are certain laws and regulations, and also ADU requirements, you have to consider before building or buying a prefab ADU. Some states make the process easier, while in others it may be impossible. Consider your local municipality regulations and see which of these ADUs from Autonomous will suit your needs.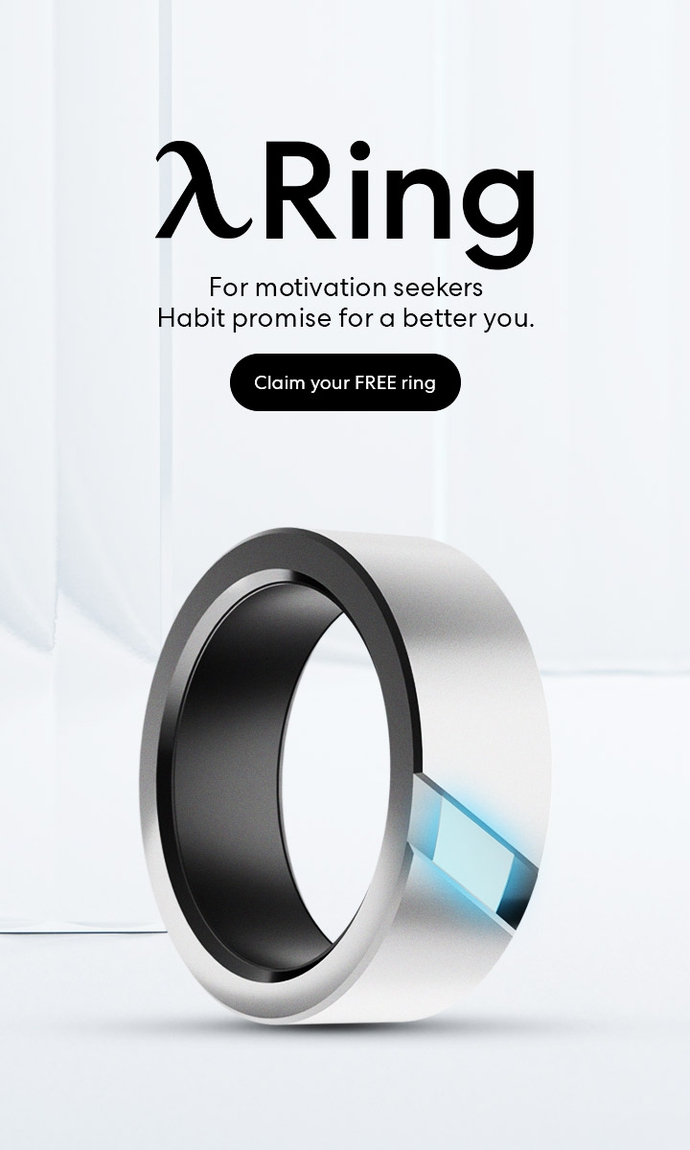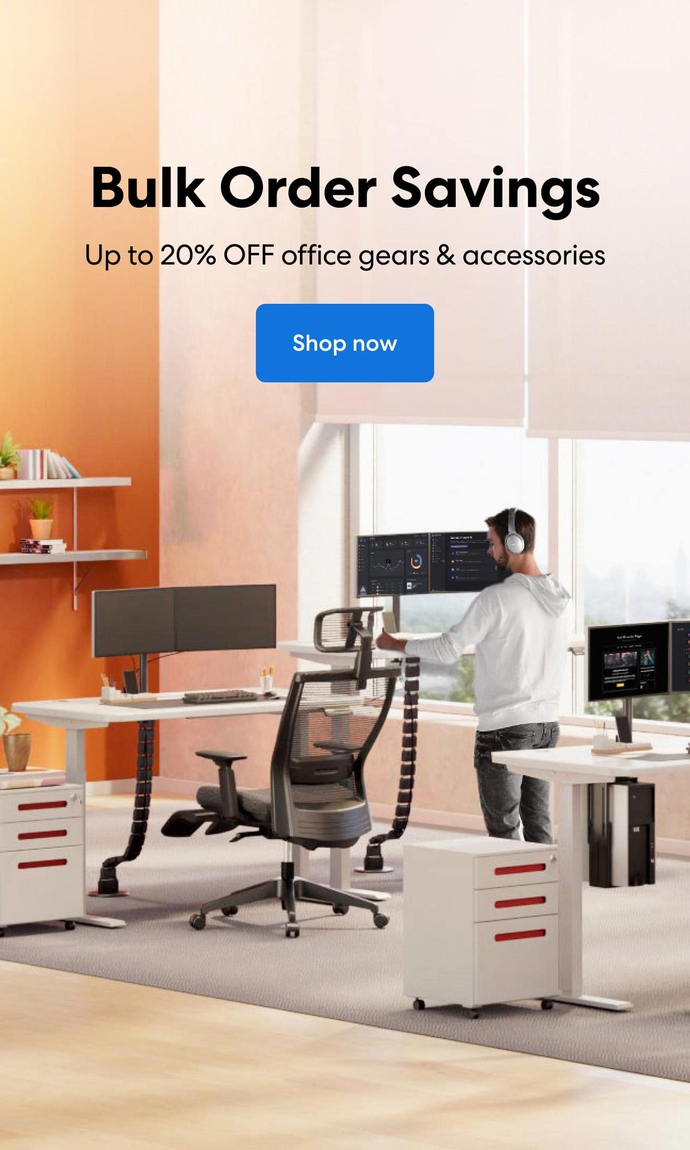 Subcribe newsletter and get $100 OFF.
Receive product updates, special offers, ergo tips, and inspiration form our team.