Latest Updates
Best Black Friday Office Furniture Deals from Autonomous

Autonomous
|
Oct 24, 2021
4,362 Views
Having a good office is something that is becoming commonplace as time goes on. More and more people are working from home, meaning they need a professional level setup that can mimic the one set up for them in a corporate office. 
Autonomous Black Friday office furniture sales are coming up, meaning you're going to be able to get that dream office setup for a fraction of the price. What would otherwise cost you four digits can be bought with a fraction of that amount from Autonomous. 
We're going to walk you through the pieces of furniture that you need to be focusing on, as well as giving you some general advice on why you should be considering an office upgrade. 
Why You Need to Upgrade Your Office
Why do I need to upgrade my office? It's a common question that we get asked all the time.
There are a few reasons, but by far the most important is the impact that it has on your health. No matter how long you've been doing it, sitting at a desk for 40+ hours every week is terrible for your health. 
Our spines aren't designed for sitting, so by doing so much of it, you're bending your spine out of shape.
This is how people end up with arched backs and slumped shoulders. Over time, these cosmetic changes become a lot more serious. You're going to get to a point where you can't stand up for long without terrible stinging pain at the bottom of your back. 
You might be experiencing this already. It feels like your muscles are being stretched out, and it makes it difficult to find a comfortable walking position. That's because your muscles are actually being stretched out. 
With a professional ergonomic office bought in the Black Friday office furniture sale, you get to avoid all of that. 
These desks and chairs are designed to keep your back as straight as possible, meaning you don't have to worry as much about the negative long-term impacts that a desk job can have on your health. 
This is just one of the many reasons that justify an office upgrade. There are benefits for your heart, mental health, and productivity, to name just a few. 
Black Friday Office Furniture: Desk Upgrade
With that out of the way, let' talk about the individual pieces of furniture you can focus on upgrading. 
The most important, and the most obvious, is your desk. 
Professional desks are dominated by hybrid desks. These are desks that allow to work sitting down, as well as standing up. The ability to switch between the two is vital to making sure you don't end up with any back issues later on down the line. 
When it comes to hybrid desks, there are none out there built with the same level of quality as the Autonomous desks. 
These desks come with motorized frames. You see, other standing desks require to adjust the height manually, which is a pain. Most people don't even bother wasting their money by leaving the desk in one setting. 
With these desks, all it takes is a button click to adjust the height to whatever level you need. 
Spend an hour or two standing each working day, and you're going to see the results pretty quickly. 
1. SmartDesk Core
For our money, the best Black Friday office furniture option you have as an upgrade is the SmartDesk Core. 
It comes with all the benefits associated with other Autonomous desks, as well as one other really important feature. 
The desk from black friday office standing desk  comes with a built-in Pomodoro system. If you've never used this technique before, it's a way to optimize your attention span while you're working.
It involves 25-minute periods of straight working, followed by short five minute breaks. Psychologically, this gives our brain enough time to refresh, preventing it from getting worn out. 
The impact that this can have on your work is astounding. If you feel like your productivity has been lacking while working from home, this desk is the solution. 
2. SmartDesk Pro
The SmartDesk Pro is the perfect adjustable standing desk for your office. It is sturdy enough to keep your workstation stable at all times and aesthetically pleasing, so it goes according to your office's aesthetic – regardless of what you've chosen.
This desk is available in six different colors, including natural palettes like bamboo and neutral colors like white and black.
Other remarkable features of this desk include the following:
You can adjust it from 26.2 to 52 inches by touching a single button. It's an excellent choice for people with heights above or below the average.

You can choose between the four programmable settings available.

Its integrated motor makes it extremely quiet. You won't hear a thing as it goes up or down!

You can choose between two size options: regular or XL.

It has a weight capacity of up to 310 lbs.
3. SmartDesk Corner
If you like to use as much space as possible in your home office, then the SmartDesk Corner is a better option for you. In addition, this corner computer desk is excellent for those that prefer a dual-monitor setup on their workstation.
Unlike the SmartDesk Pro, the SmartDesk Corner only can be adjusted from 29.4 to 48 inches. However, in exchange for that, you'll get extra space to store everything you need for your workstation.
Here are the main features you'll enjoy if you decide to buy this desk:
First, you'll get twice the space as you would in other standing desks.

Second, it has a whisper-quiet motor – you won't even notice when it's functioning.

Finally, as with most standing desks from Autonomous, it comes with four programmable settings.
Overall, the SmartDesk corner poses a better option for a desk, especially if you have a smaller room and would like to maximize the space usage.
Best Furniture Deals Black Friday: Ergonomic Chairs
The second most important piece of Black Friday office furniture you should be upgrading is your office chair. That's right, your seat. So if you'd like to upgrade your old chair, Autonomous' Black Friday office furniture deals in chairs are an excellent opportunity.
You can find chairs for all sizes and plans. Hence, you can be 100% sure that you'll be able to renovate your home office even if you have a low budget. Additionally, all the options listed below have excellent ergonomic features. It was never so easy to make your workstation more comfortable!
Ideally, your working day is going to be split between standing and sitting, so naturally, you should optimize this sitting period.  Cheap computer chairs are considered the bane of doctors everywhere. You get absolutely no spine support with these, which ends up doing serious damage that doesn't kick in until it's too late. 
Autonomous is going to be your best bet when it comes to chairs during the Black Friday office furniture sale. These chairs are all designed and built by hand and all feature cutting-edge lumbar support. These systems help to support your lower back, which keeps you from slouching too much in your chair. 
1. ErgoChair Pro
Here is one of the good Black Friday office furniture deals for you from Autonomous. The ErgoChair Pro is, in our opinion, the best chair on the market for Black Friday office ergonomic chair. 
It has unparalleled levels of adjustability, which is just what you want in a professional office chair. 
It somehow manages to keep you more comfortable and attentive at the same time, which is a staggering feat.
2. ErgoChair Plus
The ErgoChair Plus is the best deal you will get from Autonomous Black Friday office furniture. Not only is it durable, but it also comes with all the adjustable features you'd like to see in an office chair.
This chair is easily adjustable and allows you unhindered movement as you continue completing your daily responsibilities. As an extra, you can choose between two options: cooling naked TPE for more durability or breathable mesh, which has similar longevity but is preferred by some people due to its comfort and freshness.
If you'd like a chair that takes care of your back, makes it possible to seat throughout the whole day without feeling pain, and allows you to move freely, then the ErgoChair Plus is what you need!
3. ErgoChair Recline
The ErgoChair Recline is similar to the previous option in some features, as they're part of the same family. However, you can choose to add a footrest and a headrest for the chair before purchasing it for an extra fee. This makes the ErgoChair Recline an excellent deal for less price.
Furthermore, most of the features included on this chair are 100% adjustable. Hence, you will be able to find the perfect seating settings for you within a few minutes. These adjustability features also include the headrest and the leg rest.
This chair's backrest makes emphasis on the lumbar area. Hence, you can be sure that all your back pain produced by a bad seating position will disappear within a few days after you start using it.
4. AvoChair
The AvoChair is another excellent choice if you'd like something cost-effective. Additionally, its upholstery is mesh, making sure that your body remains fresh throughout the whole workday.
This is a budget chair from Autonomous Black Friday office furniture, and it's made from recycled materials. It's extremely sturdy and allows you to adjust pretty much all the features you can see in the picture, including the back tilt and tension.
5. ErgoStool
The ErgoStool is another good option if you'd like to add a few extra seats to your home office or any other room around your house or workplace. You can adjust its height within a 10-inch range and can support a maximum of 270 lbs.
Accessories
Black friday office supply sales are also going to be taking place. 
While the savings you're going to get aren't as big as those on office furniture, it does give you a chance to customize your office space. 
Not only from a personality point of view, but the right office accessories can make or break your productivity in the office, so don't overlook it. 
Would you like to make the most of your workstation? Perhaps the following accessories will help you complete everything you need for your workstation.
Sustainable Cork or Vegan Leather Desk Pad

– You can choose between these two material options for further comfort at your workstation.

Cable Tray

– Would you like to keep all of your computer's wires organized? Use this affordable cable tray and forget about wire knots!

LED Lamps

– There are multiple options you can choose from, from floor lamps to desk lamps. Keeping a desk lamp at your workstation prevents eye strain.

Anti-Fatigue Mat

– This mat will help you remain focused and comfortable as you work while standing at your desk. It's an excellent addition if you've chosen a standing desk from the ones mentioned above.
More modern office accessories in the Autonomous store will make your workstation way more comfortable and accustomed to your needs than it is right now!
Pros and Cons of Black Friday Home Office Furniture Sales
Pros
Gives you a chance to build a dream office for cheap.
Saves you a ton of money.
Awards you the excuse to buy that expensive piece of hardware you've been wanting.
Cons
Furniture can sell out quickly.
Shipping times might be slightly delayed due to a large influx of orders.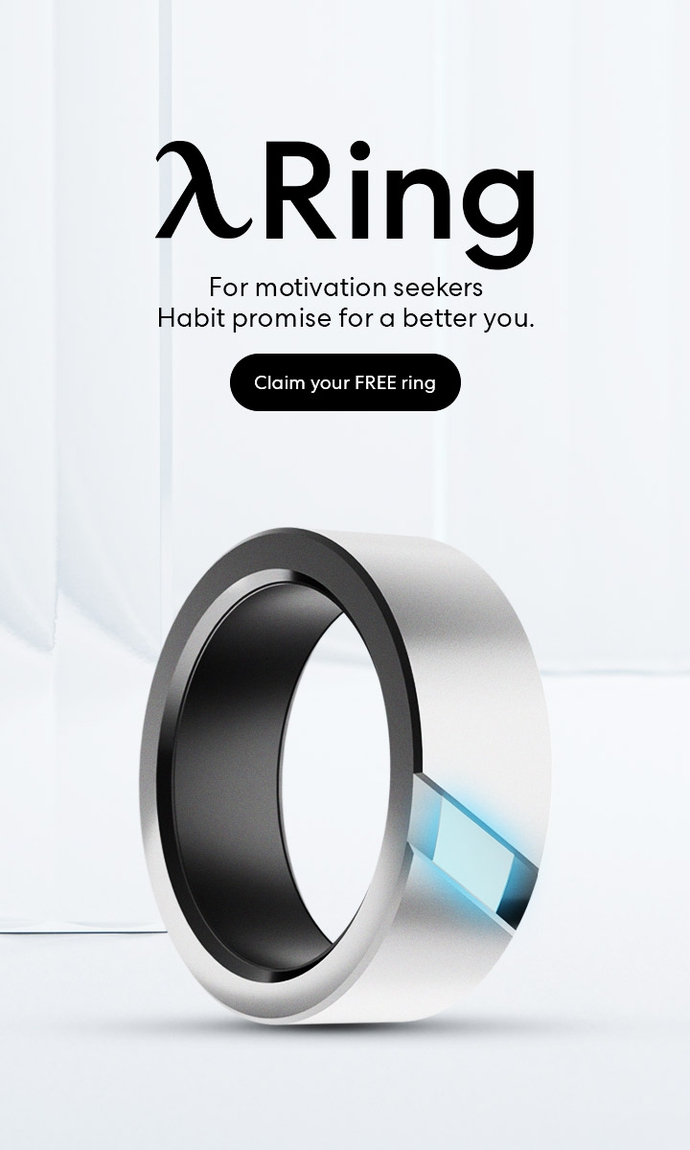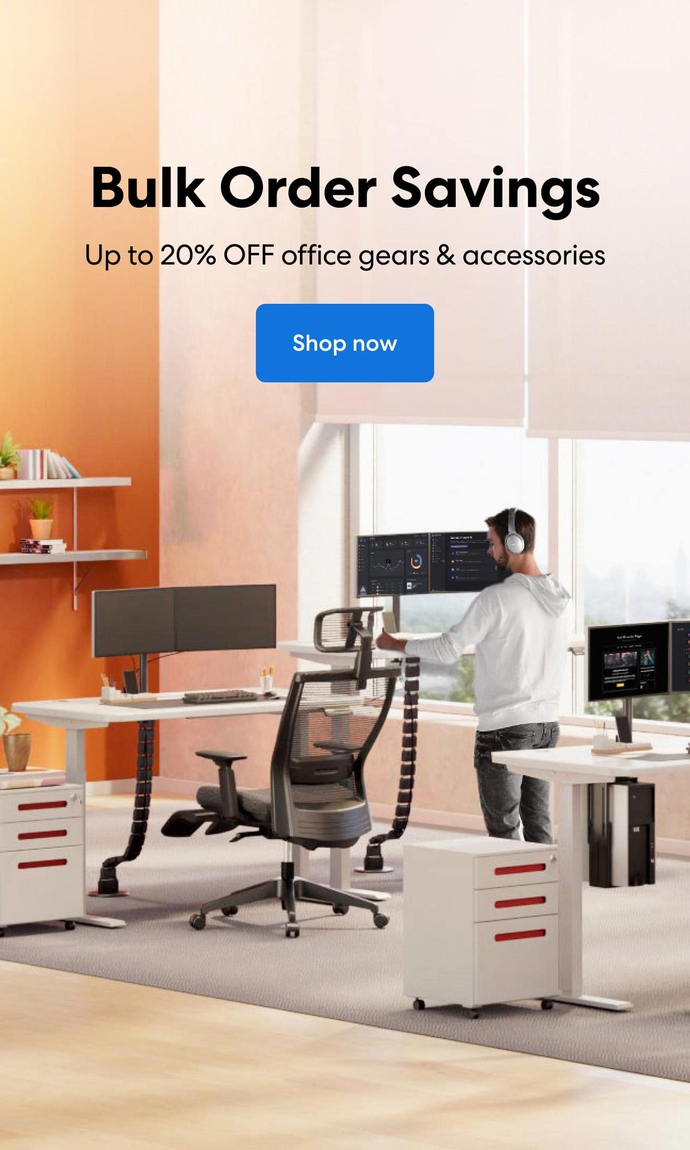 Subcribe newsletter and get $100 OFF.
Receive product updates, special offers, ergo tips, and inspiration form our team.