Listening to music when working out is excellent. It helps set the mood and improves your focus on what you are doing.  
Headphones are also one of the best smartphone accessories you can have. 
There are instances where the headphones become a liability instead of optimizing your session. These include when they come off with intense exercising or when they can't block out noise in the gym. 
Choosing the right gym headphones and earbuds helps eliminate all these issues.  
This article will explore some of the best gym headphones on the market to help you enhance your workout experience. It will also guide you through what to consider when selecting a device. 
20 Best Gym Headphones on the Market
When working out, having the right gear can make all the difference in your performance and motivation. One essential item that fitness enthusiasts shouldn't overlook is a good pair of gym headphones. Wireless headphones have become increasingly popular with technological advancement due to their convenience and versatility.
Let's explore the best gym headphones for working out that will enhance your workout experience and motivate you throughout your fitness journey.
1. MEE Audio X20 Truly Wireless In-Ear Headphones: Active Noise Canceling
The NoiseShield Active Noise Cancelation(ANC) in the MEE audio headphones prevents you from getting distracted. It has an enhanced wireless range that gives the user much freedom. This best gym headphone includes independent right and left earpieces.  
It has a 25-hour battery life, and charging provides about five hours of ANC and playtime. The earpiece is lightweight and uses a design that enables it to fit securely. 
2. Sennheiser Sport True Wireless
Sennheiser designs these earbuds specifically for sports. Its noise cancellation is excellent and helps you drown out distractions from the environment. That's why it is ranked as one of the best gym headphones.
You can customize it to let outside noise in when working out. It is sweatproof and comes out top of the list of headphones when considering the sound quality.
3. Adidas Sport RPD-01
This is one of the best headphones for the gym this year. These earbuds come as a neckband with many in-built buttons. They enable you to control your audio and make calls with ease.  
Adidas included a magnetic option to help you link the ends and hang them around your neck when not in use.  
This best gym headphone has a 12-hour battery life which is impressive.
4. MEE audio AirHooks Open-Ear Headphones: Ambient Awareness
Buy the MEE audio AirHooks open-ear wireless headphones for directional speakers that send the sound straight into your ears without obstruction. These open-ear headphones with a mic enable you to hear sounds from your surroundings better than traditional headphones.  
It improves your safety and lets you continue conversations while listening to audio. This helps you incorporate most of your podcasts, audiobooks, and many more without taking off the headphones for other activities. 
5. Beats Fit Pro
The Beas Fit Pro is like a nightclub in your ears. This is how most testers described the experience with these earbuds.  
They are water-resistant with over six hours of battery life. You can get almost an hour of audio playback after charging for only five minutes.  
Beats Fit Pro is an expensive product but offers quality that is worth its price. It is an excellent choice for users who visit the gym and casual music lovers. 
6. Bose Sport Earbuds
This is one of the best gym headphones this year. Bose Sport Earbuds are top-notch headphones with touch controls that allow you to play or pause your audio. You can also control the volume and use voice assistance to answer calls. 
This enables you to customize your listening experience with your phone locked. The process reduces distractions when working out. 
The earbuds have a design that makes them extremely comfortable, with ear hooks that help them fit in your ears regardless of the shape.  
7. TREBLAB Turonic F1 Pro - True Wireless Earbuds
TREBLAB headphones have 11 mm high-quality speakers and a stable connection over 33 ft. Each earpiece weighs 0.33 oz., making it lightweight enough to provide maximum comfort when you're working out.  
It has flexible ear hooks and different sizes of ear tips that adapt to the shape of your ears. You can get nine hours of playing time with one battery and up to 45 hours with a charging case. 
This will prevent breaks in your music during a workout. The earbuds take only two hours to charge fully. 
8. Jabra Elite Active 85t
This is another best gym headphone for your consideration. Jabra Elite has one of the best sounds on the market. It comes with excellent sound settings out of the box.
However, if you want to explore other sound options, you can customize the base and treble options using the free app that comes with the device.
The Jabra Elite has a 5.5-hour battery life and can go 24 hours in its charging case. It is waterproof and uses an adjustable ANC to eliminate sound from the environment.
9. TREBLAB X3 Pro - True Wireless Earbuds with Earhooks
Get the X3-Pro Bluetooth Earbuds with ergonomic ear hooks that ensure they don't fall out when you are working out. It has three sizes of silicone ear tips that enable it to fit in ears of different shapes.  
They enable you to listen to nine hours of music with a single charge. This increases to 45 hours when using the charging case.  
The water-resistant earbuds protect against sweat and rain. It also has a fast charging type-C port. 
10. Treblab Z2 - Over-Ear Workout Headphones with Microphone
Treblab Z2 offers flawless connectivity and a new level of silence to users. The headphones use ANC technology and standard Bluetooth 5.0 to provide an exquisite listening experience.  
The design of this over-ear headphone for working out enables you to block out sound from the environment and focus on your audio. You can get up to 35 hours of playtime with a three-hour quick charge that saves significant time.
A single charge is enough for you to listen to music the whole day. You can use it wired or wirelessly to fit different lifestyles. 
11. Cleer Audio Cleer Roam NC: 15hr Playback Earbuds
Cleer Audio Cleer Roam NC provides users with true wireless earpieces with ANC technology. It delivers excellent sound with 5.8mm customized drivers. 
The earbuds block out noise 25dB and below to protect you from distraction. They allow you to control the ambient awareness and noise cancellation levels.  
There is also the option of customizing EQ levels with the Cleer+ app. 
12. Cleer Audio Cleer Enduro ANC: Noise Canceling Wireless Headphones
These are one of the best noise-canceling headphones with 60 hours of battery life. The Enduro uses multiple external microphones, a feedforward, and a feedback process to cancel out noise from the environment 25dB and below.  
These Bluetooth headphones have two microphones and use Qualcomm's cVc 8th gen noise suppression to keep users' voices clear and consistent, even in crowded places. 
13. Cleer Audio Cleer Alpha: Adaptive Active Noise Canceling Headphones
Alpha is Cleer's latest adaptive noise-canceling headphones. Its design helps you achieve maximum comfort when using it.  
These best gym headphones provide an adaptive ANC, spatial and powerful distortion-free audio, and multipoint connectivity. 
14. Cleer Audio Cleer Audio Cleer Ally Plus II: 33hr Playback Earbuds
The Ally Plus II is a noise-canceling earbud that offers industry-leading ANC and up to 11 hours of battery life. It has a strong wireless connection and dual microphones that promote quality calls.  
Users who are always on the move get a Qualcomm cVc 8th generation noise reduction technology that makes it perfect for their lifestyle. 
The Cleer+ app complements the earbuds by helping you customize the noise canceling levels and sound performance. 
15. Bang & Olufsen Beoplay E8 3rd Generation
If you want ANC and voice control from your earbuds, look no further than the Bang & Olufsen Beoplay E8 3rd Generation. 
It has solid audio and silky tones for people who are particular about their music. 
There are two ear tip options to help keep the earbuds in your ears regardless of your workout routine. They have a 35-hour battery life with water resistance.
16. Huawei Free Buds Pro 2
Huawei's Free Buds Pro 2 uses impressive ANC technology and multiple microphones to achieve excellent call quality. 
The earbuds block out the loudest noises from the environment to provide a rich listening experience.  
This best gym headphone is lightweight and uses an ergonomic design that makes them very comfortable. 
The earbuds have responsive touch control that allows you to customize the noise cancellation, pause your audio, and answer phone calls. This enables you to focus on your activities even when your phone is on lock.
17. Samsung Galaxy Buds2 Pro
The Samsung Galaxy Buds 2 Pro has a design that prevents it from falling out of your ears. It provides a rich sound with excellent noise cancellation. 
You get a portable charging case that makes it easy to charge your earbuds on the go.  
The voice detection feature can turn on ambient mode and lower the volume during a conversation.  
It is compatible with iOS and Android devices, providing users in the Samsung ecosystem with extra features such as 360-degree head tracking and 24-bit audio.
18. HONOR Earbuds 2 Lite
You should consider getting the Honor Earbuds if you want something like the Airpods Pro at a lower cost. Its design makes a pair of these headphones very comfortable to use. 
The noise cancellation technology and long battery life mean you can listen to whatever you want the whole day without charging.  
Many users have given excellent comments on the balance of sound quality.
19. Jam Live Fast
The Jam Live Fast is an excellent Bluetooth audio device. It uses ANC to block sound from the environment and prevents sound leakage.  
You get an in-line microphone to help you control audio and manage calls without much trouble.  
The performance here is way above the price tag of the device. As an extra feature, it has a 12-hour battery life with sweat and water resistance.
20. Sony WH-1000XM4
Consider the Sony WH-1000XM4 if you want headphones that provide high-quality audio and excellent ANC.  
These come with a 30-hour battery life and block out noise from your surroundings. This helps you focus better when working out in a noisy gym. 
The best workout headphone is not waterproof but comes in a hard shell case with a 3.5mm audio and charging cable.
Benefits of Wireless Gym Headphones
Hassle-Free Workout Sessions
Traditional wired headphones can be a hassle during workouts. The wires can get tangled or snagged on equipment, causing distractions and disruptions to your routine. Wireless gym headphones eliminate this problem, allowing you to move freely and focus solely on your exercises.
With no wires, you can enjoy a seamless and uninterrupted workout session. This also improves your productivity and focus, which we will discuss later in the benefits.
Tangle-Free Listening Experience
Tangled headphone cables can be incredibly frustrating, especially when you're in the middle of an intense workout. Wireless gym headphones provide a tangle-free listening experience, ensuring you can concentrate on your fitness goals without the annoyance of untangling knots.
This convenience saves you time and energy, allowing you to maximize your workout efficiency. Moreover, this also means that your earbuds work for a long time. Tangled wires are worn over time and may have to be replaced frequently.
Improves Performance
Music has the power to elevate your workout performance. You can push yourself further with the right beats and rhythm, increasing your endurance and intensity. Wireless gym headphones deliver high-quality sound, enhancing the audio experience and immersing you in your favorite workout playlists. The boost in performance can take your workouts to the next level, helping you achieve your fitness goals faster and in a much more effective manner.
Improves Focus
In a bustling gym environment, staying focused and in the zone is essential. Wireless gym headphones provide a personal sound bubble, blocking out external distractions and enabling you to concentrate solely on your workout.
Whether you prefer uplifting music, motivational podcasts, or calming meditation tracks, these headphones create a cocoon of focus that enhances your mind-muscle connection.
Instills Motivation
We all have days when we lack the motivation to hit the gym. However, the right pair of gym headphones can be a game-changer. Many wireless headphones have features like noise cancellation, immersive sound, and customizable sound profiles.
These elements combine to create an engaging and motivating audio experience that energizes you, making overcoming workout plateaus easier and staying committed to your fitness routine.
Minimizes Fatigue and Pain
Wireless gym headphones are designed with comfort in mind. They often come with ergonomic designs, adjustable headbands, and sweat-resistant materials, ensuring a comfortable fit even during long workout sessions.
These headphones reduce fatigue and pain by minimizing discomfort, allowing you to focus on your exercises and push through your limits without unnecessary distractions.
Increases Endurance
Listening to music can have a profound impact on your endurance levels. Studies have shown that music is a powerful distraction from fatigue, making physical exertion more manageable and enjoyable.
Wireless gym headphones enable you to create your personal workout soundtrack tailored to your preferences and exercise intensity. The energizing beats and lyrics can push you to extend your endurance and reach new fitness milestones.
Gym Headphone Buying Guide
There are features you can't ignore when choosing the best headphones for the gym. These include water resistance, the ability to stay in your ears, durability, etc.  
This section will look at these features in detail to help you discover how to select the best headphones for working out. 
Type
There are three types of headphones. The first are those with cushion rests that go on top of your ears and a headband. Next are those similar to the first but cover your ears or over-ear headphones for working out. 
Finally, you have in-ear buds that go into your ear lobes. Your workout sessions should influence the type that you choose. 
Noise-Canceling and Transparency Mode
Since the gym can get noisy, it is best to have headphones that block out sound from the environment. You may also want those with transparency mode that can let out the noise when you have to talk to somebody. 
This means you don't always have to remove your headphones when interacting with other people in the gym.
Dust and Water Resistance
IP numbers represent a certification that shows your headphone's ability to resist dust and water. Get IPX4 earbuds or higher if you want to use them in the gym. 
A higher number signifies better protection. 
Bluetooth Range
Always get best workout headphones with a Bluetooth connection that spans over a minimum distance of 33 feet, regardless of the barriers.  
To ensure this, always look out for Bluetooth 5.0 or better in the headphones that you want to get. This offers a more stable connection for uninterrupted audio when working out. 
Controls
Wireless headphones should have some form of control on the device to prevent you from reaching for your phone every time you have to answer a call or switch music. 
Some allow this with a tap on the bud or in-line controls on a button. You can also get headphones with voice assistance to enable you to control them with what you say.
Battery life
Battery life is a necessary feature to consider when choosing the best headphones for the gym.  
You don't always want to charge your headphones with the slightest use. It can get frustrating at a point. 
The best option is to get a device with a battery life ranging from five to 30 hours. 
Conclusion
Investing in a reliable pair of gym headphones is worthwhile for anyone committed to their fitness journey. The top 10 best gym headphones for working out offer wireless convenience, exceptional sound quality, and a range of features to enhance your workout experience.
The gym earbuds we have reviewed in this article cater to the needs of fitness enthusiasts in every discipline. Choose the right pair that suits your preferences and fitness goals, and enjoy a more immersive and rewarding workout experience. Thanks for reading!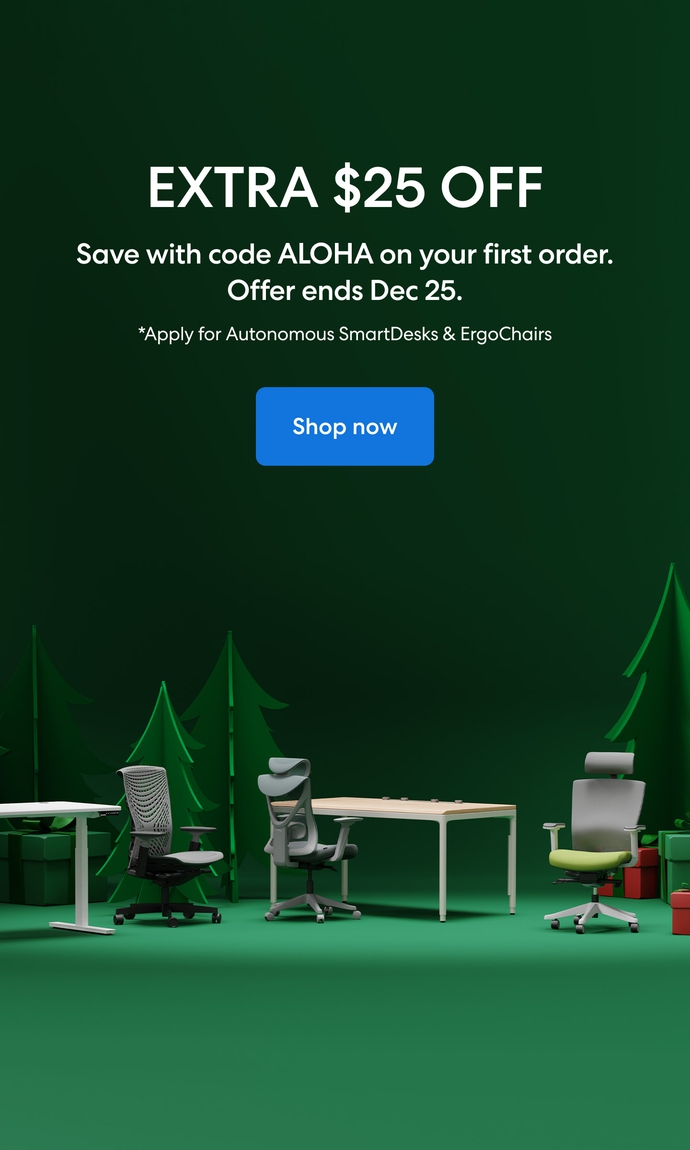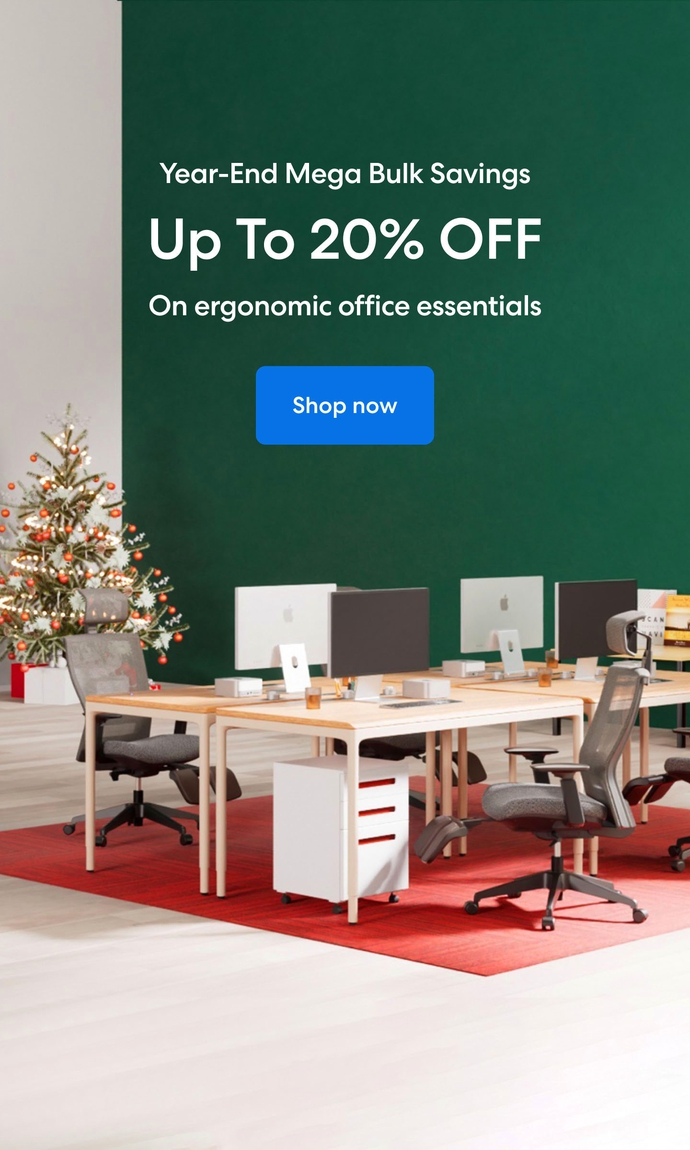 Subcribe newsletter and get $100 OFF.
Receive product updates, special offers, ergo tips, and inspiration form our team.