Smart Products
Best Office Furniture Store in Frisco: A Shoppers Guide

Autonomous
|
Aug 1, 2023
1,356 Views
Searching for the best office furniture store in Frisco? Look no further! Your office furniture plays a vital role in creating a productive and inviting workspace. In this shopper's guide, we'll explore key factors to consider when choosing office furniture in Frisco. From design and aesthetics to functionality and ergonomics, we'll help you make an informed decision to transform your office into a comfortable and stylish environment. Get ready to elevate your workspace to new heights of productivity and comfort!
Things to Consider to Find the Best Furniture Store in Frisco
To get the best shopping experience for your office furniture, make sure the store you choose offers the following four things:
Quality
The quality of raw materials used for the designing of furniture is the first and most important thing that you need to consider. Good quality office furniture is made of high-quality woods such as oak, cherry, walnut, or maple, which makes them reliable and durable.
Another good option is metal furniture. It's not 100% metal but a mixture of high-quality wood and metals such as aluminum or steel. Steel is a bit more durable than aluminum but is heavier as well. We highly recommend choosing steel if you want to place heavy equipment on your furniture.
Variety
The variety of products available at the store makes it easier for you to choose the right one for you. For example, a store with furniture available in different materials such as metal, wood, plastic, mesh, or high-pressure laminate would make it easier for you to choose what is best for your office requirements. Moreover, the variety not only comes in the form of material but also in design. After all, the overall appearance of your office is equally important.
Affordability
Once you understand the quality of the material used for the construction of office furniture, the next step is to check if the store is offering an affordable price for the desired material. Different stores offer different prices, so make sure you check if it's value for money.
The main difference between the prices of furniture built with the same material is the design, so make your decision by carefully examining the product. To help you save money, some stores even provide discounts on bulk office supply purchases.
Customer Service
A good reception and customer service always make the shopping experience better. A customer service provider educating the customer on different products makes purchase decisions much quicker and easier.
Moreover, in many cases, the furniture starts to show some defects after some time of use. In such circumstances, the stores from where you have bought the furniture refuse to provide after-sales service, which results in you bearing the load of the repairs.
So, before choosing the store for your furniture, make sure they provide good customer service as well as after-sales service so you can have your mind relaxed while purchasing.
Best Furniture Stores in Frisco, TX
Autonomous
When it comes to finding the best furniture store in Frisco, TX, look no further than Autonomous. With a reputation for excellence and a commitment to providing top-notch office furniture online, Autonomous stands out as a go-to destination for discerning shoppers. Whether you're in search of ergonomic chairs that promote comfort during long work hours or stylish desks to enhance your office aesthetics, Autonomous has it all. Let's delve into the world of office furniture and discover why Autonomous is the ultimate choice for transforming your workspace into a haven of productivity and sophistication.​​
Havertys
Havertys is at 8049 Gaylord Pkwy, Frisco, TX. It offers not only quality furniture for your office but also some great customization options to manually build furniture through 3D technology. The salesperson at their showroom will greet you with a lot of respect and guide you through the process of selecting the right choices for your office space. They also have a pre-build collection to give you a good idea of how color themes are implemented.
Zuri Furniture
Zuri Furniture is located at 7884 State Highway 121 in Frisco, TX. This store is quite popular for its modern style furniture for homes and offices. They also offer installation services that allow you to set it all up without any hassle. This is such a good place to look around for good office chairs in Frisco, TX.
Relax The Back Plano
Relax The Back Plano is located on Preston Rd Ste 105. The store offers an amazing shopping experience with its interior design that clearly represents the quality of the products they offer. Their office products are built focusing primarily on comfort, which increases the price a bit compared to other stores.
Ashley Furniture
Ashley Furniture is popular for its variety of office décor options. You can find everything from office accessories such as keyboards to furniture items such as desks and chairs. The store is located at 7780 TX-121, Frisco, offering an amazing shopping experience with a great ambiance and interior.
Ethan Allen
Ethan Allen is a modern furniture store on Preston Rd 9, Frisco. Here, you will be able to experience the office furniture exactly how it would look at your office. Different office furniture items, such as desks and chairs, are available in a variety of colors and designs, which makes it easier to choose a theme and buy all the furniture at the same time.
Tips to Get the Best Office Furniture Shopping Experience
Furniture shopping for your office becomes easier when you have everything planned before entering the store. To get the best shopping experience, make sure to follow the tips mentioned below
Define your style: Make sure you know what style office desk or office chair you want for your office.
Plan your design: If you want to buy office supplies in bulk for a big office setup, make sure to select similar designs to make accessories complement each other.
Scale and proportions: The most important of all is the size of your office equipment. Make sure you know the size of the office room with the required size of each office equipment.
Avoid impulse purchases: Salespersons at the store trying to sell you their products which often results in you buying the wrong product for your office. Try not to get carried away by the features of one product without analyzing everything available at the store.
One-Stop Shop Solution for Office Furniture
Furniture shopping can be a hectic job, as different office supplies are required to fulfill your work demands, and not all of them are available at a single store. To solve this problem, Autonomous has introduced the Autonomous Bulk Order Program, allowing you to buy all your office equipment from one place.
Buying everything in bulk also allows you to get a special discount on every product, saving you a lot of money on your purchases. So buy and spend wisely on these furniture stores, and you won't regret your decision.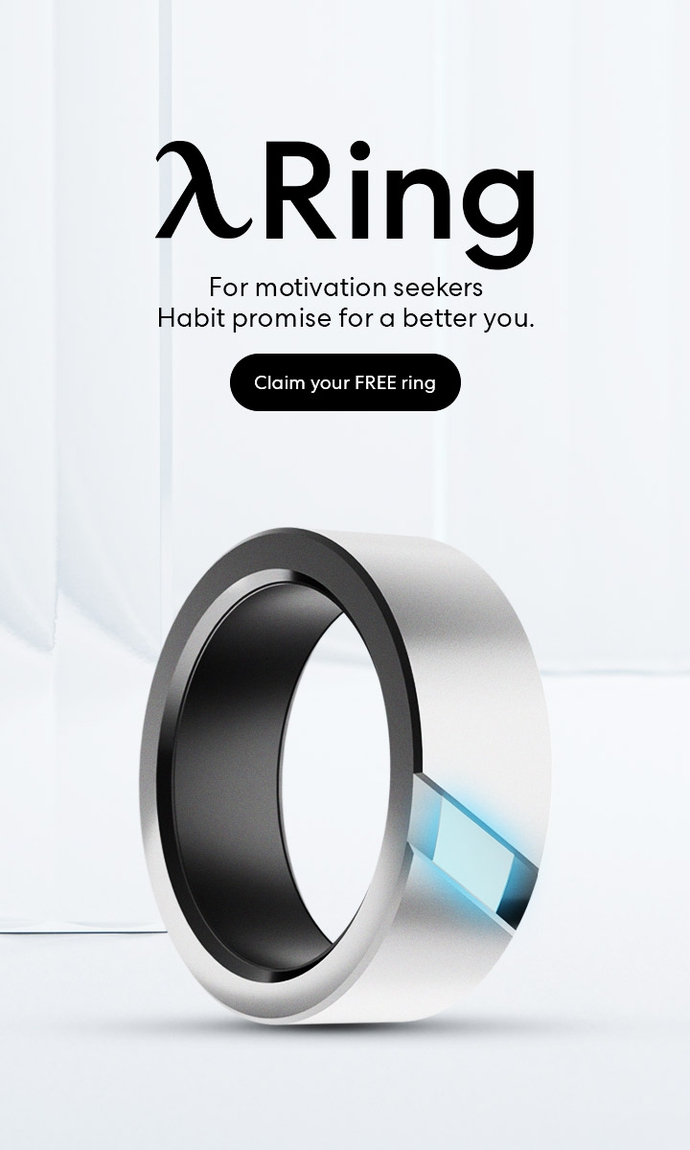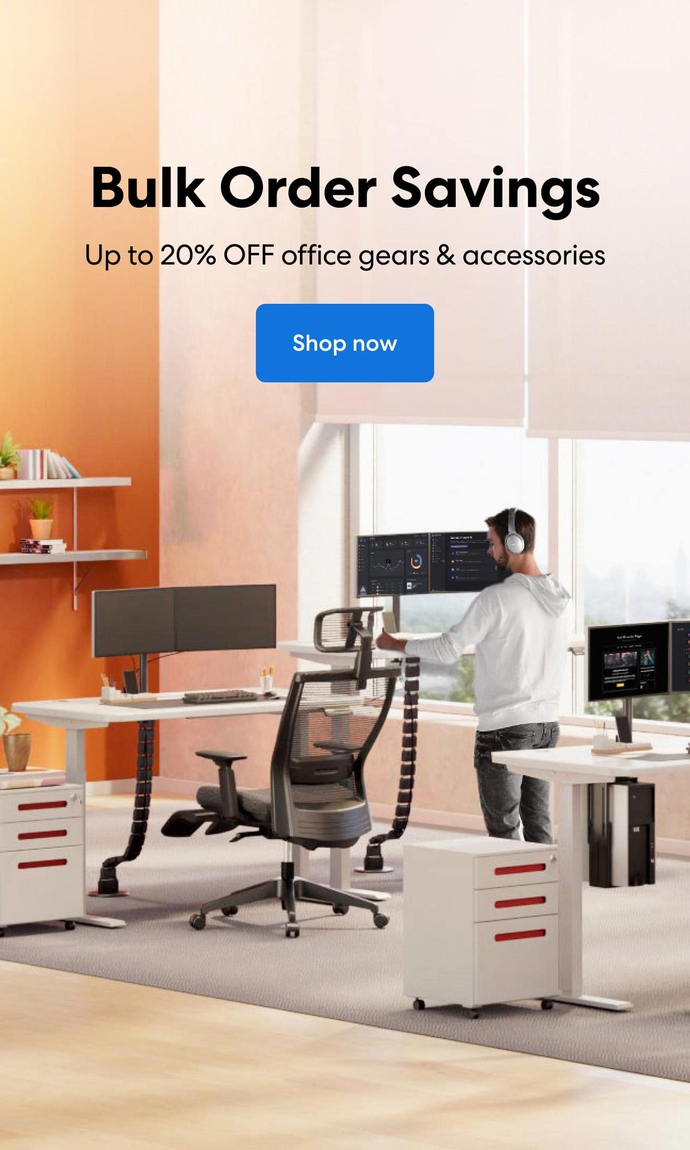 Subcribe newsletter and get $100 OFF.
Receive product updates, special offers, ergo tips, and inspiration form our team.