Work Wellness
Can Recliners Hurt Your Neck? The Secret Truth
2,246 Views
One complaint that patients commonly complain about in our office is recurring neck pain after watching TV or napping in a recliner. This article presents several reasons for this complaint and some recommendations for preventing it by using the best recliners for neck and back pain. 
Why Does Neck Pain Occur When Sitting in Your Recliner Chair?
It is possible to develop back pain when you sit too long in a recliner. If you fall asleep on the couch with a pillow pushing or flexing your head forward, lying back in a recliner while using your laptop, reading, or taking a nap produces the same injury mechanism. Even after a few minutes of remaining in the same position, your neck muscles become strained by the awkward position.
So, the big question is - are recliners bad for your neck? A muscular strain is created, superimposed on previous or ongoing neck problems that may have caused the discomfort. Stretch your arm straight out before you while holding a 2-pound weight. The muscles don't hurt for a short time, but after they have been unable to rest or change position for too long, they begin to hurt. Your neck muscles are stretched when your head is pushed forward in the chair, and your neck muscles are being stretched.
There are a variety of recliner chairs that are comfortable for a certain body type and height. However, they are designed only for a very narrow population segment and not for the general population. As a result, the head is forced forward, resulting in a stiff neck. When viewed from the side, the spine's normal curve (also called a military neck) gradually disappears. In poor posture, the symptoms can be exacerbated if the spine is not healthy unless you use the best recliner for neck and back pain.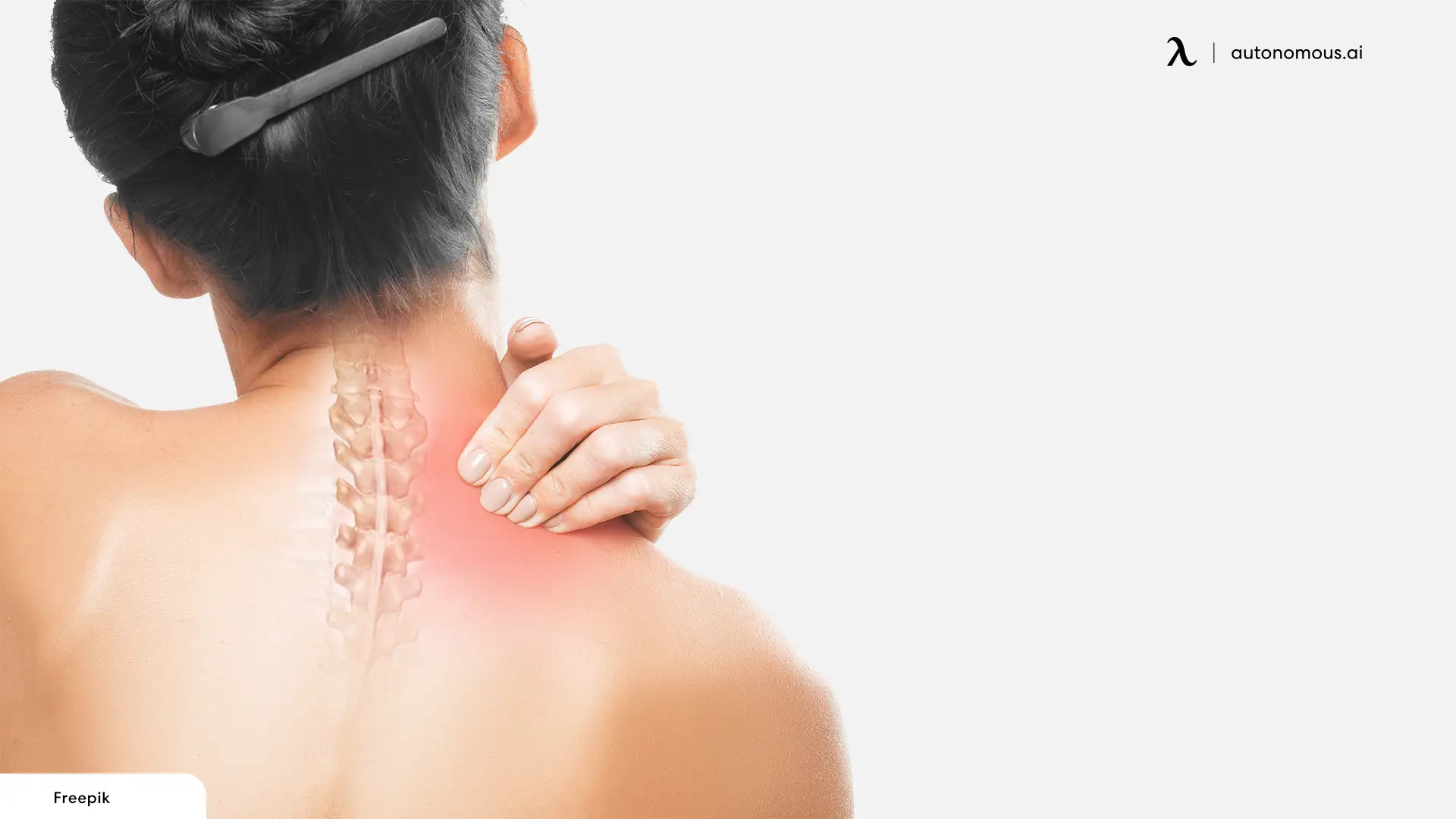 Your Neck Works Differently in a Recliner and in a Normal Chair
Sitting in a standard chair puts minimal pressure on the neck because you look straight ahead. It is common for people to hyperextend their necks while watching TV or reading a book in a recliner chair. This results in shoulder pain, stiff necks, and headaches.
Changing to a normal chair where you sit up straight in a recliner may help alleviate your neck, shoulder, back, and headache pain if you regularly sit in a recliner. Your neck muscles are responsible for controlling and supporting your bones. When you don't take the stress off the muscles first, it's no use forcing bones back.
If you want to change how you sit and stand for the better, it won't happen overnight and will require conscious effort at first. In any case, these steps should be helpful:
What position are your ears concerning your shoulders? What is the position of your shoulders? Are they rounded or pulled back?

Try this 

standing desk exercise: ensure that your back and back of the head are flush against the wall when you stand against a wall. For at least one minute, hold this pose.

A massage ball can relieve tension in your neck and tight muscles at the base of your skull.

Take about 30 seconds to stretch your neck and sides. Three times should be enough to feel the stretch.

Make sure your neck is braced. In addition to helping to heal injuries, it can also relieve pain and decrease stress while improving posture! Appropriate 

office accessories like our keyboard and mouse tray could help you take the strain off your neck.

Get some guidance on stretches and exercises you can do at home from a chiropractor or massage therapist if you have difficulty relieving tension.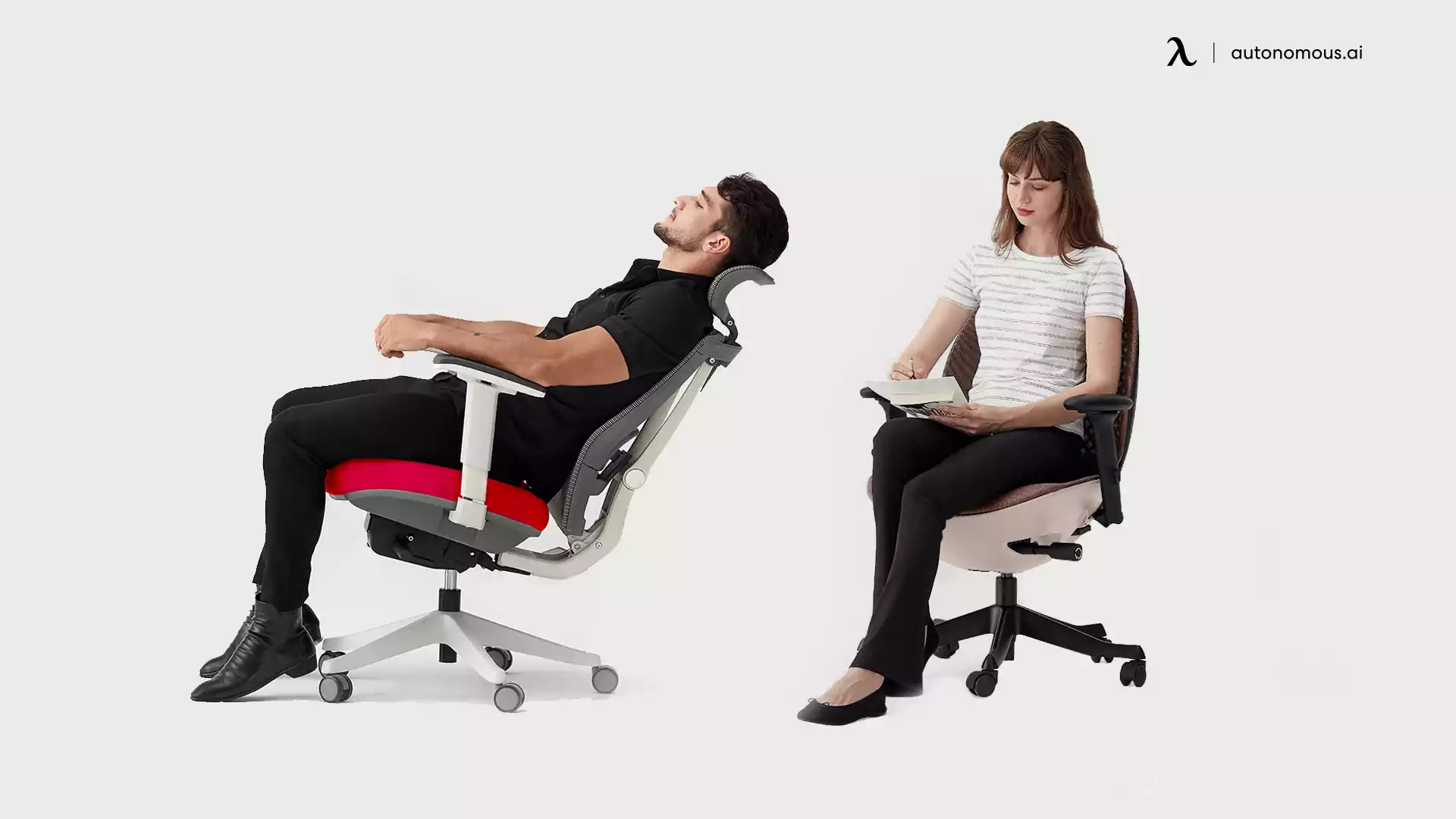 Neck braces can indeed help stabilize your neck and prevent painful movement, but they aren't permanent solutions. 
Instead of sleeping on your side or stomach, sleep on your back

Better pillows are worth the investment

Exercising and stretching your neck will help

You can relieve stress and loosen muscle knots by getting a relaxing massage.

Keep the PC screen at eye level when you sit down and adjust your chair.
Get The Autonomous ErgoChair Recline
What is better than a reclining office chair with a footrest that allows you to work comfortably? The Autonomous ErgoChair Recline is an adjustable-height chair that offers the utmost comfort and lumbar support. It includes a comfortable foam seat and a mesh back, making the chair suitable for hot climates. It can withstand up to 250 pounds of weight, and the footrest also allows you to benefit from the optimum support for your legs.
This ergonomic office chair is Autonomous' most ergonomic chair with neck support. Everything is much easier as you only have to slide out the built-in leg rest from the bottom. A few basic adjustments are available on the ErgoChair Recline, such as the seat height, armrest height, lumbar support, recliner with neck support, headrest, and backrest tilt. This is rated as one of the best recliners for neck pain. You can lock the back into 3 different positions, but you can't adjust the tension. When combined with leg rest, the largest tilt makes it possible for you to take a comfortable nap.
Your neck will be supported naturally by most recliners. Hopefully, they will support your neck, at least. However, you must adjust your recliner according to size, depending on how comfortable it is. The reason for this is that every human being has a unique shape and size.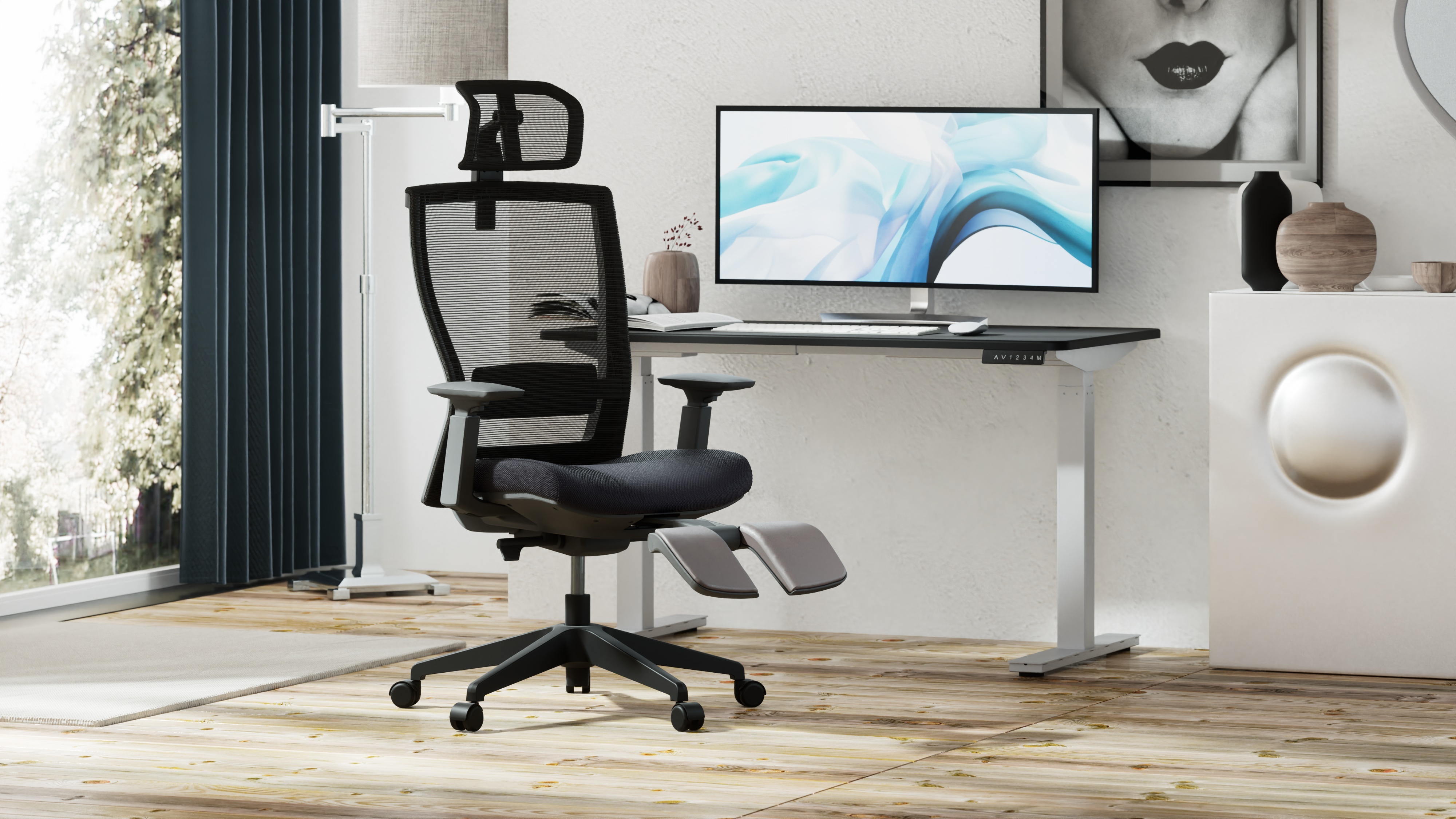 | | |
| --- | --- |
| Dimensions | 28" - 45"L x 28"W x 45" - 49"H |
| Seat height | 18" - 21" |
| Materials | Polyester fabric with molded foam interior and durable nylon plastic frame |
| Colors | All Black (Full Option); Cool Gray (Full Option) |
| Weight capacity | 250 lbs |
| Warranty | 1 year |
Subcribe newsletter and get $100 OFF.
Receive product updates, special offers, ergo tips, and inspiration form our team.
WRITTEN BYAutonomous
We build office products to help you work smarter.