Smart Products
How to Choose the Best Small Portable Air Conditioner in 2023?

Autonomous
|
Feb 5, 2023
7,367 Views
Now that the holidays are over, we have to go back to our normal lives, and that includes getting ready for the hot weather that comes along with the summer. If you are the type of person who likes cold weather, we recommend you buy a mini-portable air conditioner.  
Why shouldn't you get a bigger AC? Because portable air conditioners offer many advantages you don't get with oversized products. However, since people are used to buying big alternatives, they don't often know what to look for in a small product.  
Are you interested in buying the best small portable air conditioner you can find on the market? You've landed on the right page! Dive into this page to learn how to choose a small portable air conditioner in 2023. 
10 Best Air Conditioners and Air Coolers in 2023
The temperature in the US is becoming unbearable every year due to global warming and climate change. Air conditioners are becoming necessary and are a part of mostly all workplaces and homes. However, accommodation with a bulky air conditioner isn't always the ideal decision when space is minimal.
A small portable air conditioner is a lifesaver in this case. The small AC unit for room can easily accommodate any nook of your room, saving tons of space and providing you the feel of a usual air conditioner. Find out the best mini air conditioner options in the market in this blog post that we tested and tried.
1. Crane USA Desktop Air Cooler and Humidifier
If you are looking for a portable air conditioner that is small in size and comes with advanced features, the Crane USA desktop cooler is a great option. The built-in humidifier maintains a refreshing and cooling effect in the room, giving great relief from dry air. The best feature that we found in this air conditioner is its smart functionality. The humidifier turns off automatically through a custom setting.
Moreover, the air conditioner runs quite smoothly and even has a soft night light which is perfect for kids as a nightlight. Overall, it is a great option, and that too for just $49.99.
2. Airthereal TOSOT Shiny 8,000 BTU Portable Air Conditioner
The Airthereal TOSOT 8,000 BTU Portable Air Conditioner is the best small portable air conditioner on the market in 2023 due to its cooling power and new X-fan technology. You can use this product to cool spaces up to 300 square feet, so it's ideal for home offices and bedrooms. 
It is a vertical small portable AC for small spaces such as home offices and bedrooms. When operated in a small office room, we found it cooling the room perfectly to the ideal temperature. The best thing was its low noise mode, allowing a peaceful working and sleeping experience without disturbance.
The air conditioner can also work as a dehumidifier which omits the need for a separate appliance. It is sleek and vertical, making it quite easy to place in a corner.
If you don't have the funds to get a mini portable air conditioner and a portable air humidifier, you can get this Airthereal product. The TOSOT Shinny BTU Portable AC also works as a fan and dehumidifier. Don't worry about this AC making a lot of noise, as it has a lower noise mode.
3. Aithereal TOSOT Shiny 10,000 BTU Portable Air Conditioner
Compared to the above air conditioner, the 10,000 BTU by Airthereal is a similar product with improved features. When we compared it with the previous AC, we found that this version has stronger cooling power. Overall, all functionalities and features are quite the same in both mini air conditioners. One additional benefit of the 10,000 BTU air conditioner is that it takes less time to install, allowing you to use it seamlessly.
Although they are all different from each other, you get almost the same benefits when buying any TOSOT air conditioner on the company's lineup. The reason for that is they all have the same goal: cooling your room. Regarding this personal portable air conditioner, it has a more powerful cooling power than the previous one.  
You should go for this alternative if you don't want to spend that much time installing your air conditioner since you can do it in horizontal or vertical sliding windows in 15 minutes or less.
4. Evapolar Store Evapolar evaSMART Personal Evaporative Air Cooler
If you are looking for the best personal air conditioner on the market, you may not be that interested in a personal evaporative air cooler. However, we recommend you stop to see this one's features for a second.
While browsing the best small portable air conditioners, we were keen to find budget-friendly options such as the evaSMART personal air cooler. The cooler only consumes 12.5W of energy, making it a great save to your monthly electricity bill. The tiny air cooler deceived us by its looks. The AC works great and can chill a small room effectively. It comes with a year's warranty as well.
The evaSMART air cooler chills, purifies, and humidifies the air while only consuming 12.5W, so you don't have to worry about this product adding a lot to your monthly energy bill. You can adjust its settings and smart home integrations through its touchscreen display.  
If you have any problem with this item, you can take advantage of its one-year warranty.  
5. Evapolar Store evaCHILL Portable Air Cooler: Air Cooler & Humidifier
As you could see by reading this article, many air conditioners and air coolers offer you the same benefits you would get when buying an air humidifier, which is the reason most people getting into an air conditioner vs. air purifier debate end up buying an AC.
The Evapolar evaCHILL air cooler and humidifier is an even more compact version of the previous product. Consuming electricity of only 7.5W, this small beast can simultaneously cool and humidify a room. This air cooler was convenient because of its compact design and minimal weight. Overall, the air cooler can cool a room but not make it cold since it has limited power.
This small portable air cooler, for example, can humidify the air while cooling it enough for you to survive hot weather. You can take this product wherever you want with ease thanks to its ultraportable design with a handle. On top of that, it only weighs 26oz and uses 7.5W.  
6. Evapolar Store evaLIGHT Plus Portable Evaporative Air Cooler
The third product by Evapolar is the evaLIGHT Plus Portable Evaporative Air Cooler. At first glance, we found this air cooler a smart-looking device combined with a control wheel and a removable water tank. The best feature of evaLIGHT is the low-noise action which makes using it at night a good choice. However, the air cooler can only cool the area in front of it and isn't enough to cool an entire room.
Getting to another product from the Evapolar Store, we have the Evapolar evaLIGHT Plus, which comes with a smart control wheel and a removable water tank. Those features allow you to easily repair or replace any parts of the air cooler in the future. 
You don't need to worry about this product making too much noise at night since it has an automated sleep timer that makes it whisper-quiet while you sleep.  
It's worth noting this air cooler was made to cool the area in front of you, so it's not enough to cool your whole bedroom, office, or living room.  
7. Shinco 10,000 BTU Portable Air Conditioner
For people who are in for functionality rather than style, the Shinco 10,000 BTU seems a perfect option. The triple features of this portable air conditioner of cooling, dehumidifying, and fanning are perfect for a small room. The air conditioner can cool a small room effectively. On using it in our home office, we found it to be quite easy to use.
Although the Shinco Portable Air Conditioner doesn't have a stylish design like others on the list, it still cools, dehumidifies, and works as a fan. Hence, it's still an excellent option for people looking for the best small portable air conditioner. 
8. Honeywell Smart Wi-Fi Portable Air Conditioner
We stumbled upon the Honeywell smart air cooler upon scouring the market for more options. The AC cooled our room in mere minutes because of its high power. As a renowned brand, Honeywell offers a direct company warranty.
If you have a bigger room and want to save on energy bills, use this smart AC. The cooler requires a bit more space because of its bulky design. However, it can easily be moved, thanks to its lockable wheels.
This Wi-Fi portable air conditioner is a bit bigger than other ACs on the market, but it's still a mini-AC, so don't compare it with bigger options. However, due to its size, it can cool bigger rooms with no problem.
9. Midea Portable Air Conditioner
As a smart option, we have the Midea portable air conditioner that can easily be paired with a smart device. We used the AC using voice commands, which worked perfectly every time. The mini cooler can easily cool rooms of up to 200 square feet, making it an ideal option for a tiny room. Moreover, the cooler has a DUO hose design which locks cool air in and forces hot air outside, improving the temperature in the room.
The best thing about the Midea Portable Air Conditioner is that you can pair it with a smart home device and control it through voice commands. You can use it to cool 200 square feet-rooms.
10. Whynter BTU Dual-Hose Portable Air Conditioner
The last product on our list is the Whynter BTU small portable air conditioner. This air conditioner is the most powerful one we covered in this post. It can cool rooms up to 500 square feet, making it the perfect option for bigger rooms such as dining halls. Moving the air conditioner from one place to another is a bit difficult and requires an extra hand from our team.
Overall, the cooler does its job of cooling the room effectively and quickly. Lastly, it comes with a dual-hose cooling system.
It's worth noting this is the only dual hose model on this page.
What Makes a Mini Portable Air Conditioner Different from an Air Cooler?
The first thing you need to know when looking for the best personal air conditioner you can find is that ACs are not the same as air coolers. Both products may offer similar things, but the way they do it and the benefits of getting them are completely different.  
Air conditioners, for starters, don't have the same cooling method as air coolers. The former uses a refrigerant to cool the air by turning it into a liquid form and passing it through indoor evaporative coils. Air coolers have a simpler way of cooling the air since they only pass it through wet absorbent pads.   
Apart from that, air coolers are way more energy-efficient than air conditioners since they don't need to use compressors to cool the air. Air coolers chill the air with internal motors, which requires less energy. 
Affordability is the main difference between an air cooler and a personal portable air conditioner since the latter is a far more expensive option than the former. The reason for that is that those products require less maintenance, as fixing an air conditioner requires experts who often charge a lot of money for their services.  
Reading these differences may make you think air coolers are way better than air conditioners, but the truth is they are just used for different situations. You can't get an air cooler for all kinds of environments since they only work in low-humidity places due to how much they hydrate the air. Air conditioners work everywhere.  
However, if you are working on a budget, you are better off with an air cooler. Getting it will help you save money on energy bills.
Things to Consider When Buying an Air Cooler
Do you want to buy an air cooler instead of a mini-portable air conditioner? You can do it, but you should know some things before looking for one. Not taking these things into account can make you miss the benefits we just talked about.  
Firstly, you need to make sure your air cooler is the right size for your room, and this applies to any kind of air-cooling device. The best way to get the right air cooler size for your place is to measure your room and ask the company you are buying it from if the product is enough for that much space.
Not all air coolers have the same cooling power, so try looking for a product with enough capacity to cool your room. Most air coolers cover up to 40 square feet, but that depends on the type of product you buy.  
It's true air coolers are more energy-efficient than air conditioners, but that's just if you get one with low energy use. Some of them need high electricity consumption, so try to look for something that asks for 10W or less.
Are Portable Air Conditioners Better Than Bigger Ones?
"Why should I buy the best personal air conditioner I can find if an average big AC can cool all my house?" Many people ask themselves this question, but that's because they don't know all the benefits of portable air conditioners. 
Firstly, compact ACs are way better for small places, so you don't have to spend hours figuring out how you can fit the big unit you bought in your house. Many small air conditioners have the power to cool an entire room, so you can simply put them there and let them do the work.  
That's another advantage portable air conditioners have over bigger versions. People can install small ACs by themselves in a matter of minutes, while oversized models need you to call an expert to do the job, which can take several days.  
Adding that up to how affordable small air conditioners are, compared to other products on the market, lets you know how much money you can save just by getting a compact product.
Something not many people know about big ACs is they have a temperature sensor to know when the device cools the room to turn it off or on. The cycle length in which an AC does that can be too fast depending on how wide is the place where you installed the AC, and fast temperature changes are not good for your health.  
This doesn't mean you should forget about buying big air conditioners, but we recommend you check if you really need a big device or if you are good to go with a mini portable air conditioner or air cooler.  
The same happens with your air cooler's noise level since some products are noisier than others. Try buying one that emits noise between 30 and 82 decibels.  
Aside from the things we just mentioned, you should also look for products with essential features all air coolers should have. Some of them are speed adjustability, humidifying, and purifying.  
If you get an evaporative air cooler, make sure it has the right water tank capacity to cool your room.  
Conclusion
All small portable air conditioner options on our list are carefully handpicked and tested to give you the best products. Your final decision should take into account your requirements. If you have a tiny room, go for the compact options discussed at the beginning of the list. There is an AC for you in the list covered above. Hence, make your decision wisely. Thanks for reading!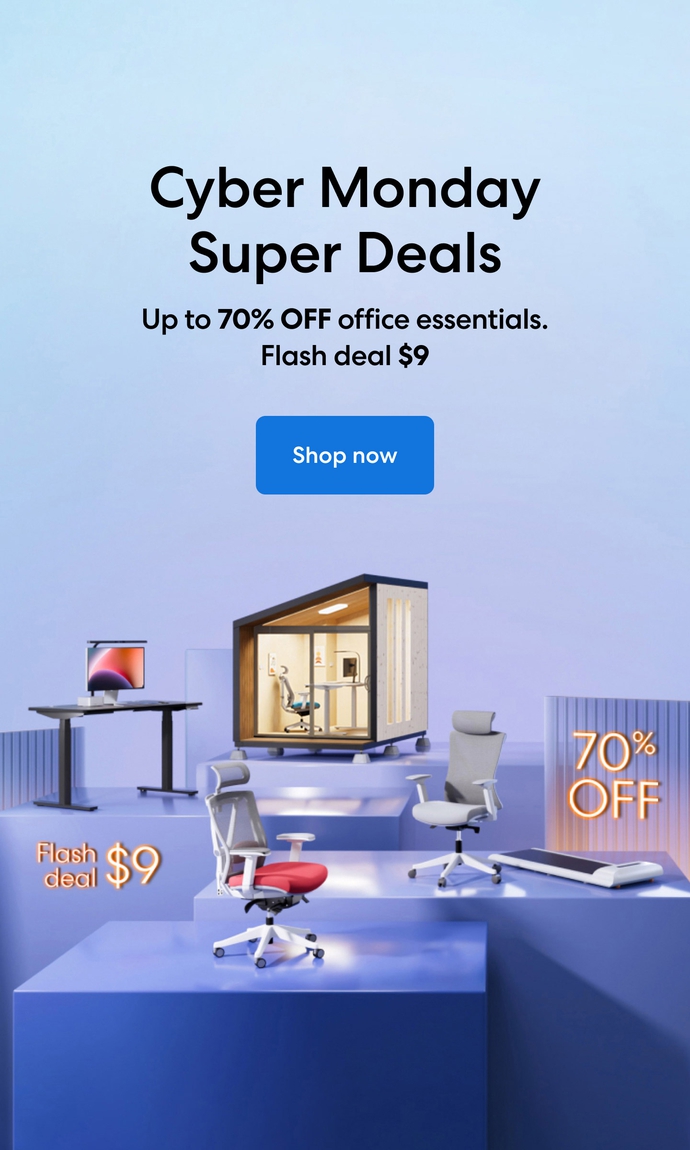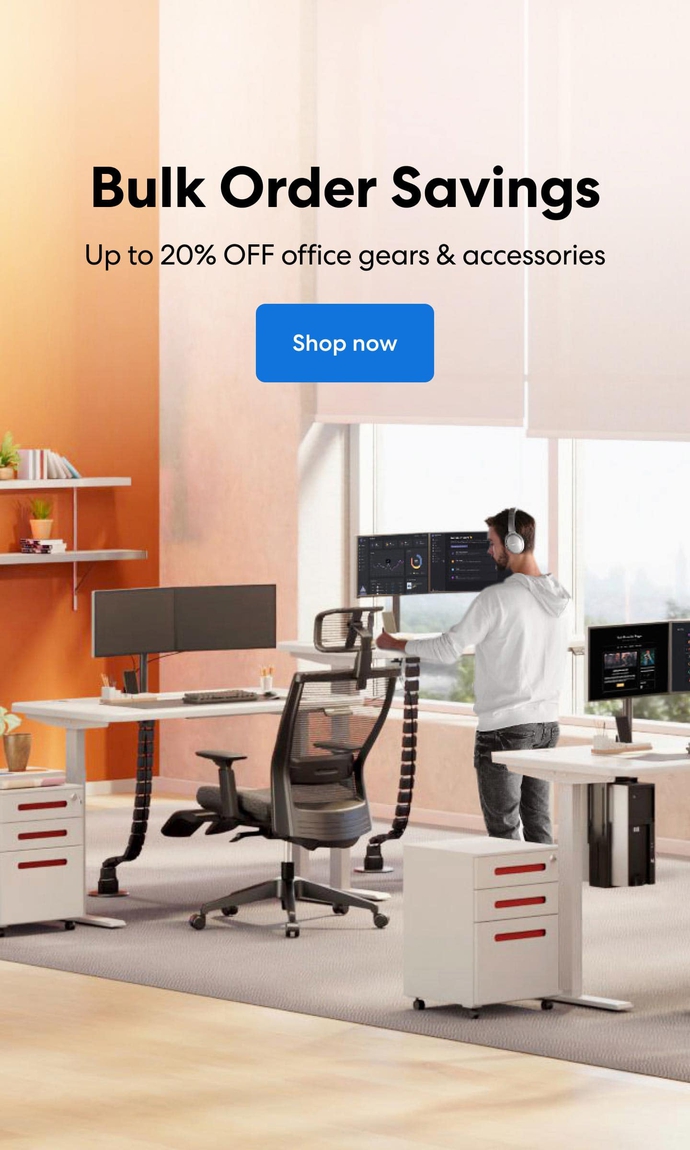 Subcribe newsletter and get $100 OFF.
Receive product updates, special offers, ergo tips, and inspiration form our team.